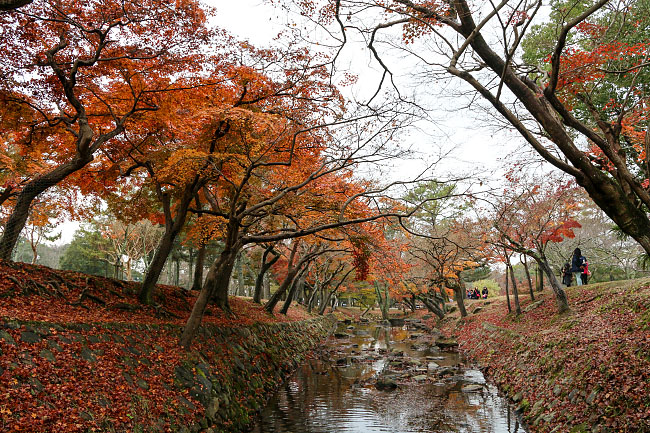 The autumn color front has blazed through the Kansai Region this month more rapidly than in past years, leaving much of western Japan nearing the end of its color season. Some late-season autumn color spots in the region and further west, though, still offer a last hold-out for leaf watching over the next several, final days of the season, which is exactly where I have been heading this week to cover the home stretch of the 2016 season.
Today, after a trip yesterday to a near-leafless (though still quite pretty) Kanazawa, I made my way today to the Kansai Region to check on the colors in Nara, the ancient capital of Japan.
After some exploring, it was clear that (like the rest of the region) Nara's fall colors were definitely past their peak today, though not quite finished yet. Those hoping to catch some colorful leaves here should probably visit within the next several days before more leaves than not end up on the ground instead of the trees.
My first destination for the day was the expansive . The large, wooded park's zig-zagging pathways hide a few patches of deciduous trees scattered about the grounds that can show some nice flashes of color in autumn. Today, most were shedding much of their leaves, but the park's best collection of color-changing trees, a grove of momiji (Japanese maples) lining a canal just to the southwest of the park's main attraction, Todaiji Temple, still had some decent foliage.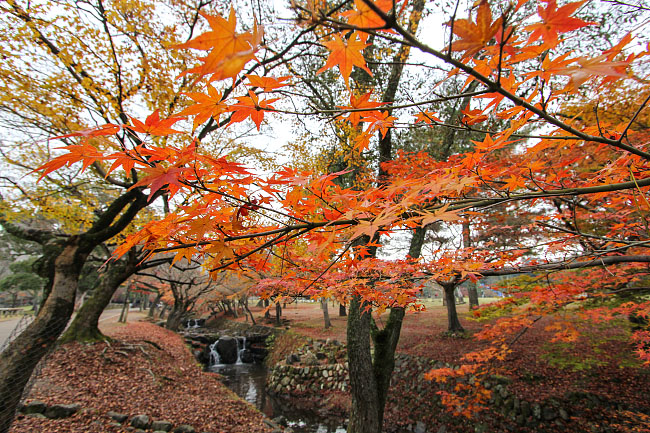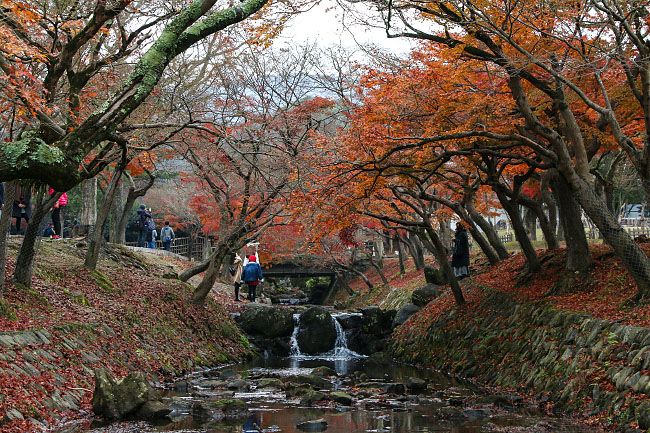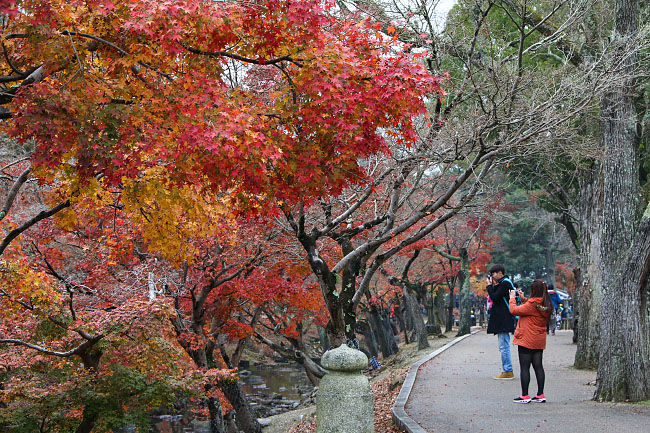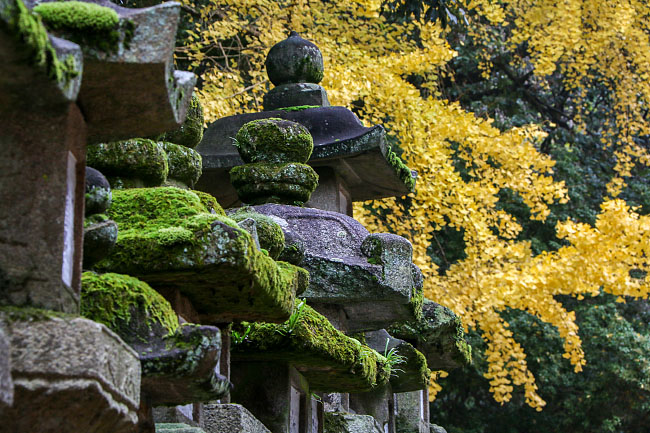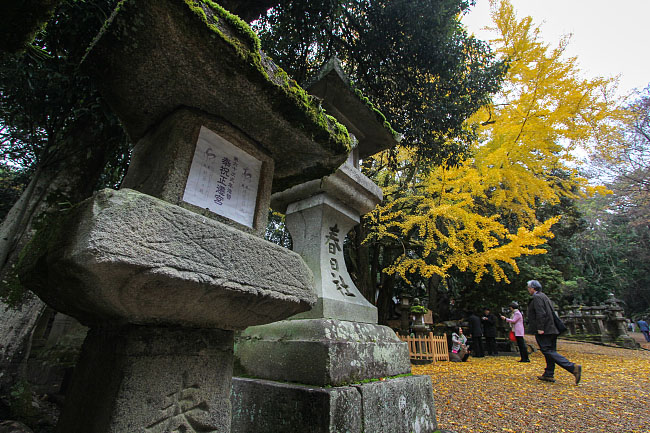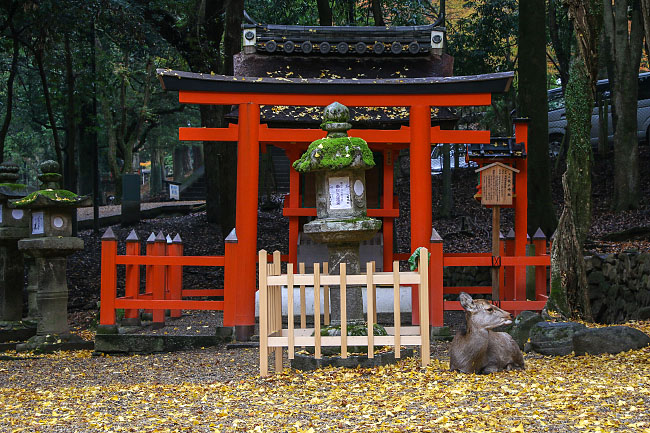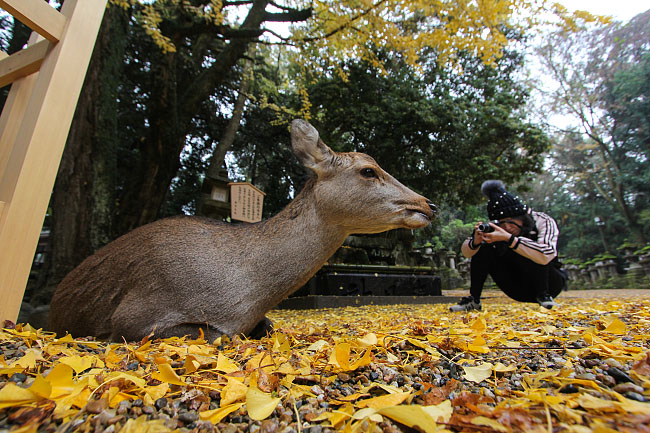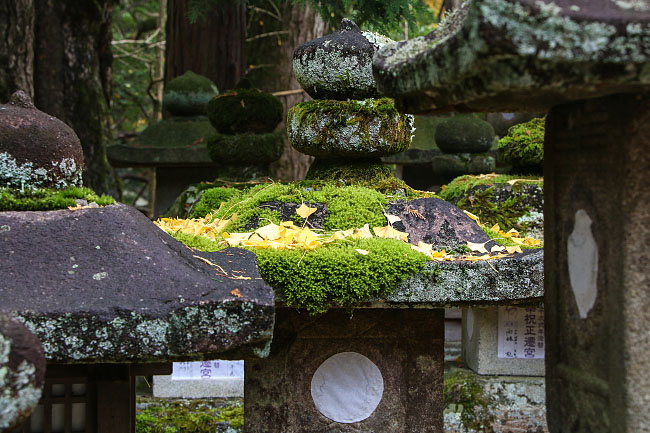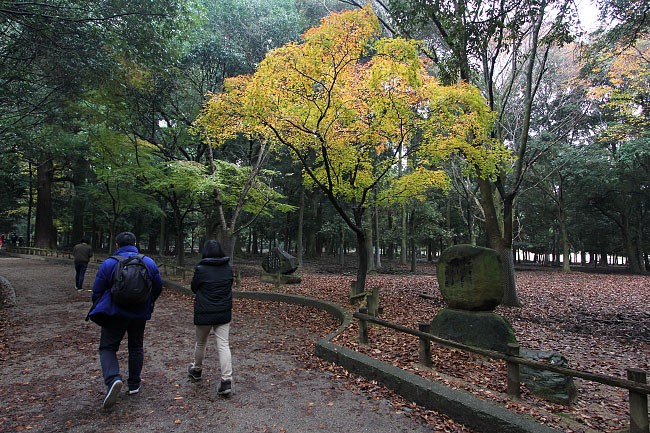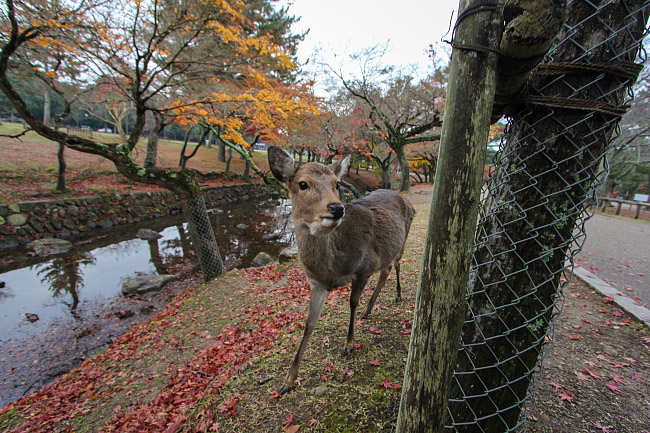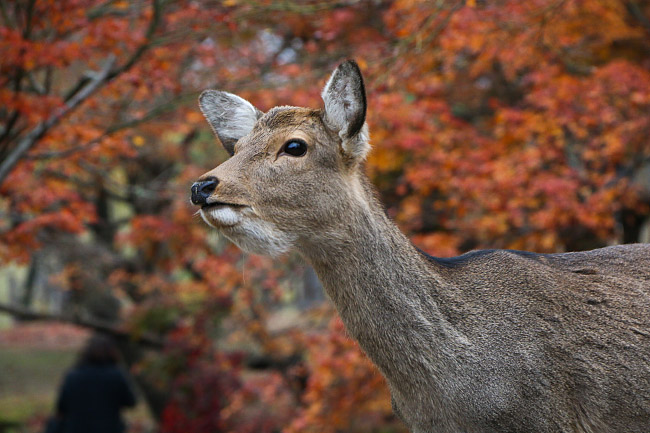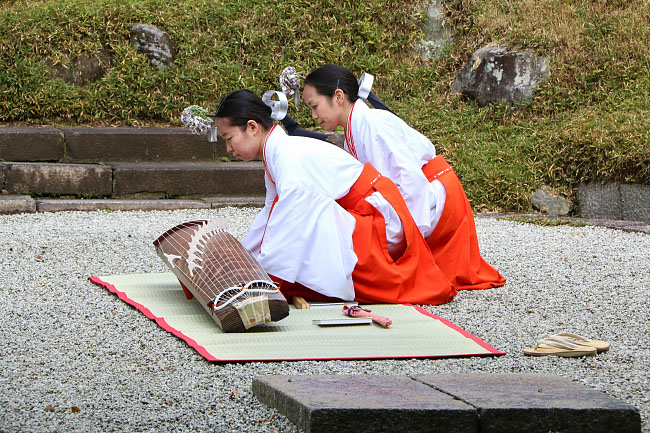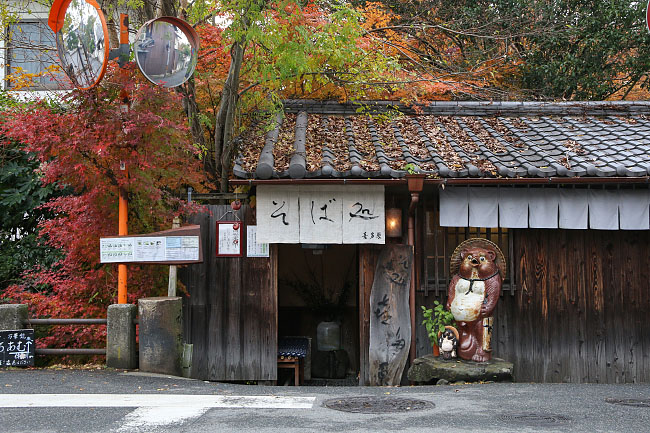 My second stop today was the lovely Isuien, a centuries-old Japanese landscape garden located just a few minutes' walk from Todaiji Temple. The quiet garden is divided into two parts, a front and rear garden, each centered around a small pond (fed by the same momiji-lined canal that passes through Nara Park), but with slightly different styles and histories.
Both of the gardens today were well past their peak autumn color, but still atmospheric nonetheless, lending some tranquility to the relatively small numbers of visitors on this overcast weekday.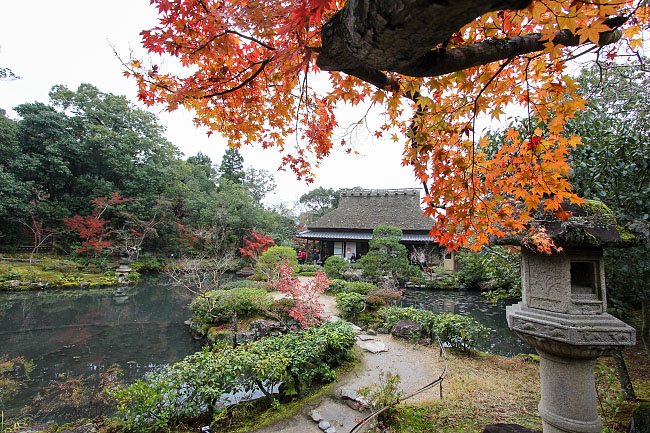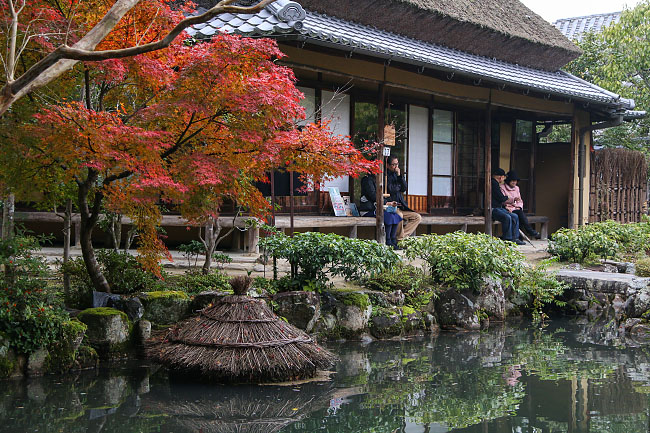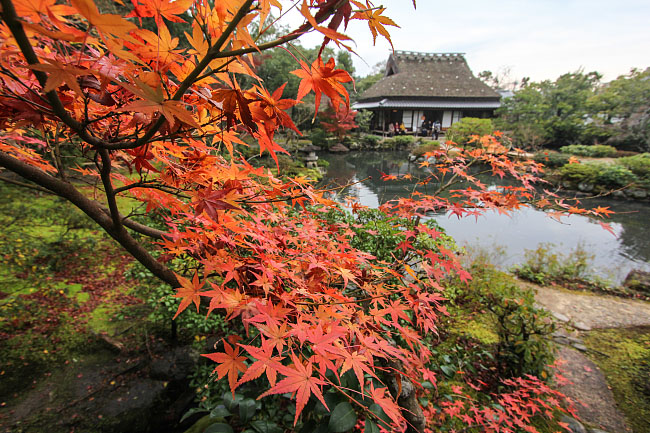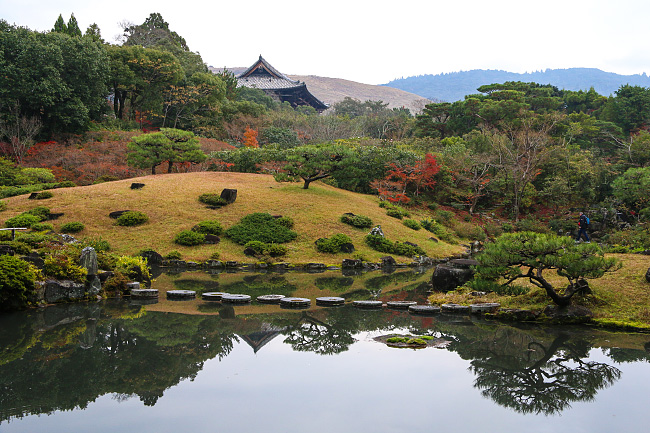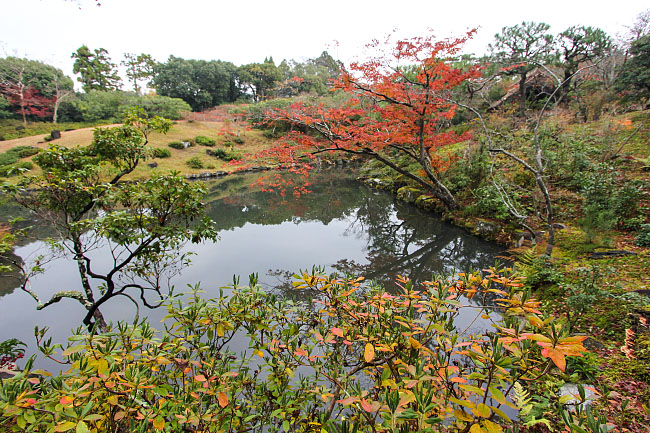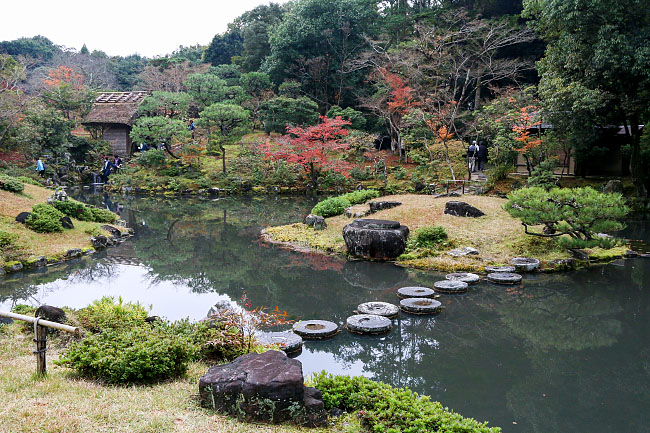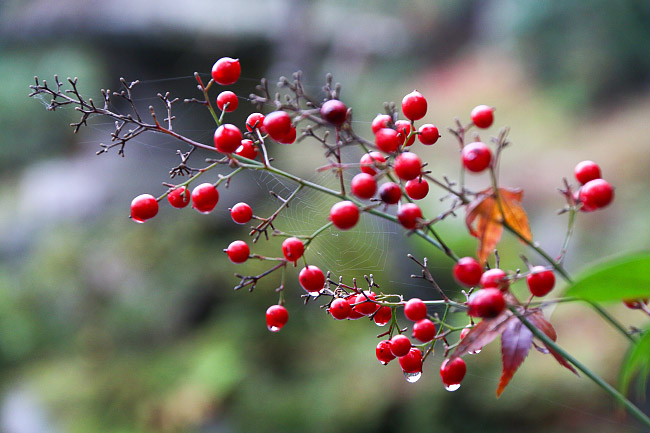 My last stop today was to Yoshikien Garden, just next door to Isuien (so close they share a bordering wall). The slightly more rugged of the two neighboring gardens, Yoshikien boasts dozens of large momiji and other color-changing trees which can be breathtaking at their peak autumn color. Today, they were unfortunately well beyond their peak, but still showed a bit of nice color here and their, particularly in the moss garden area in the back.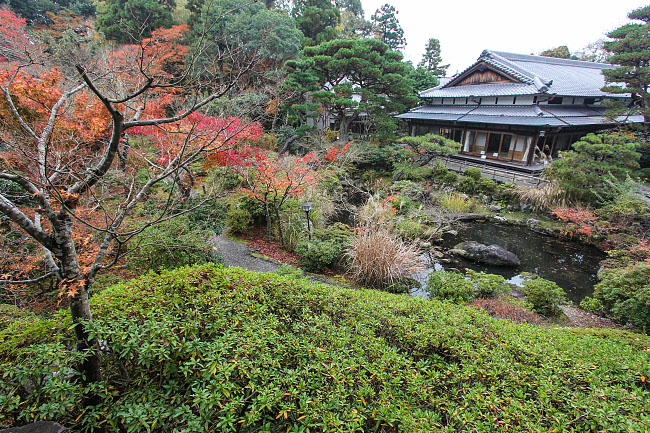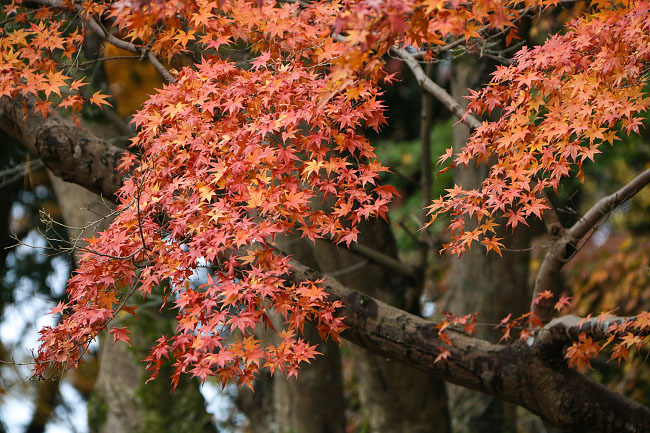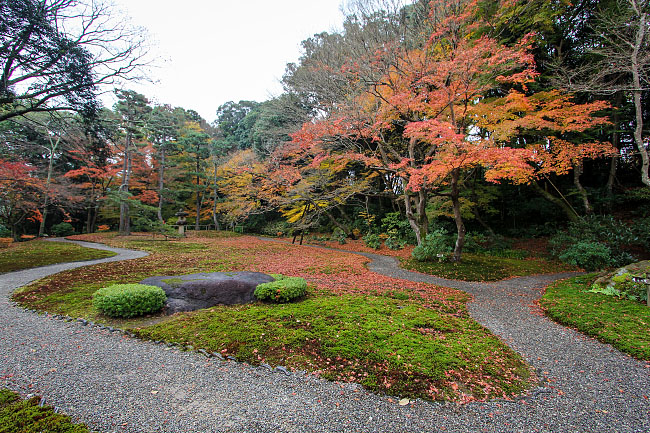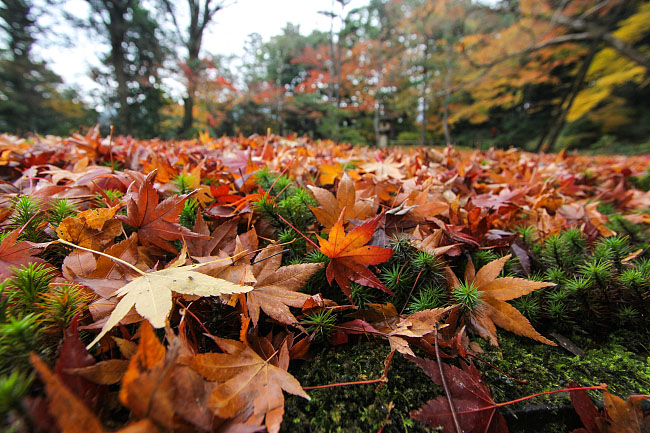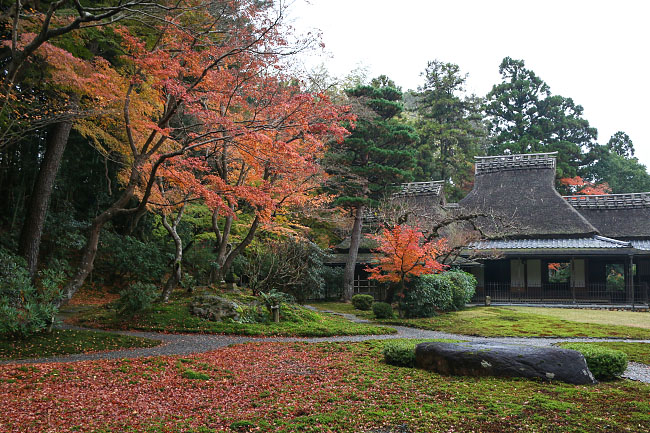 Questions? Ask in our forum.