Exactly one month after our first autumn color report of the season, I made my way to northern Japan once more to check on the state of the season. Today, I visited Mount Hakkoda in Aomori Prefecture. In the average year, the fall color season around the 1585 meter tall volcano would be near or at its end by now; however, above-average temperatures have kept the colors at a slow pace until recently this year, and the area was still at its peak.
I started the day with a ride up the Hakkoda Ropeway. The mountain was unfortunately covered by clouds almost the entire day, but the colors along its slopes were quite vibrant even without the sunshine. The colors at the bottom of the ropeway have not quite reached their peak yet, but the upper slopes were quite spectacular. The summit was wrapped in clouds.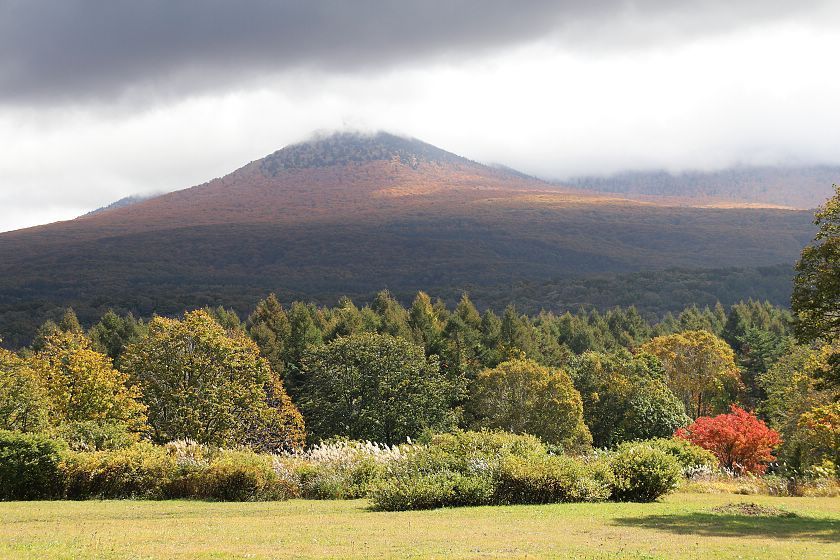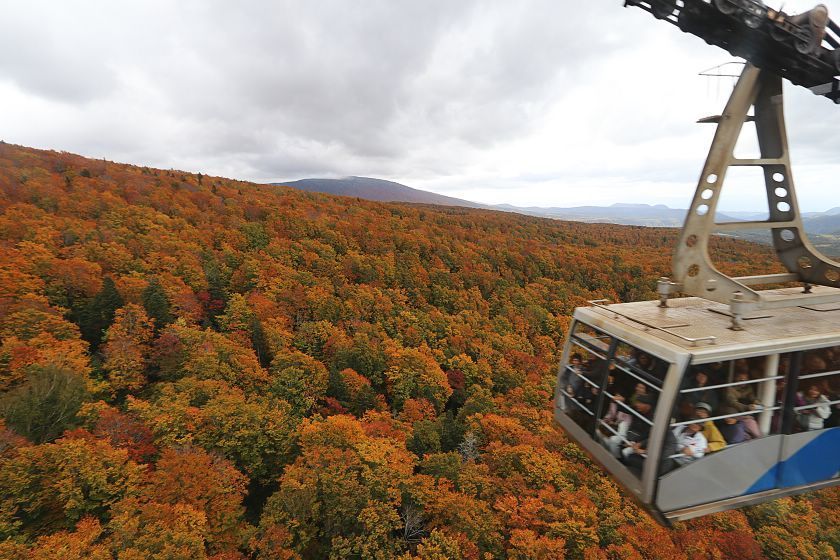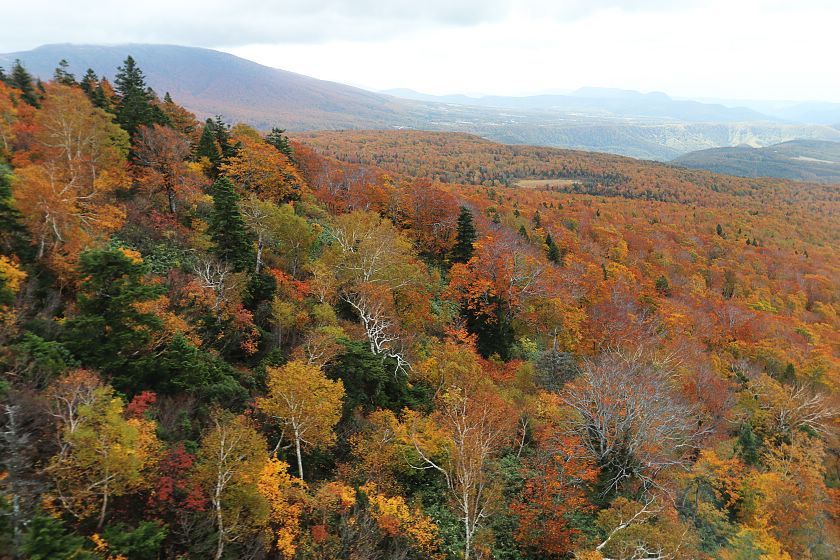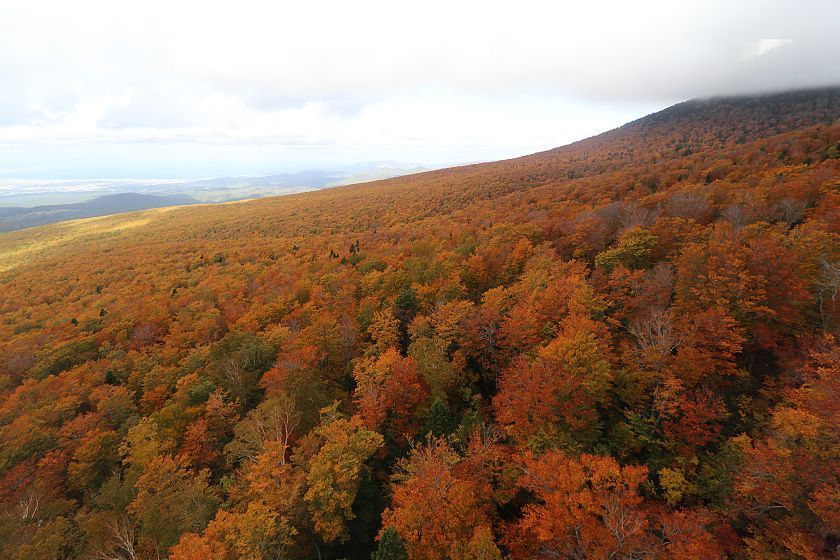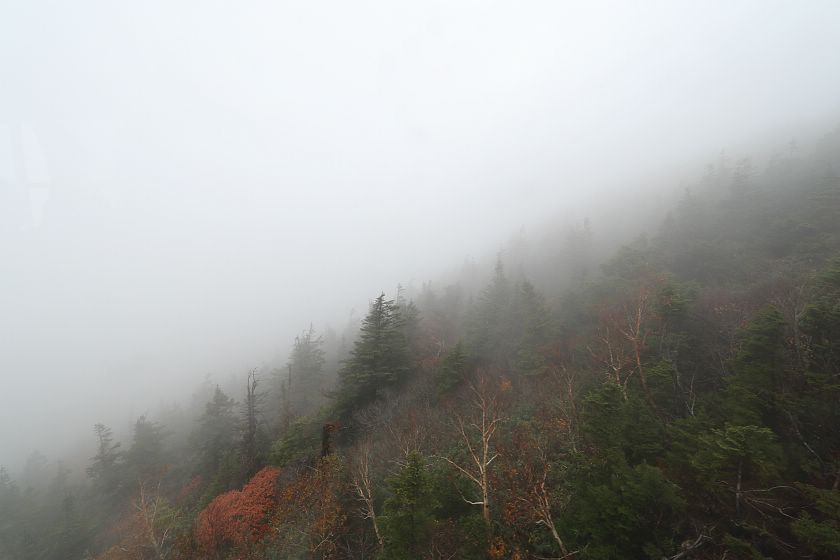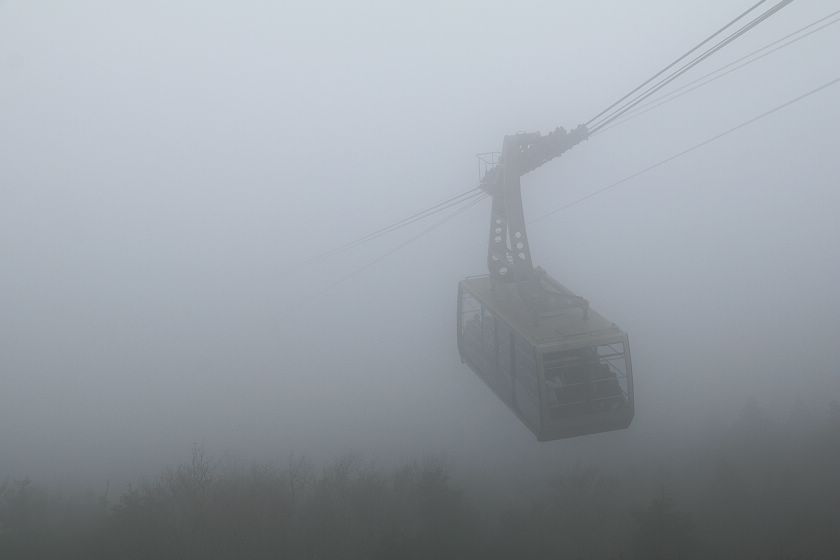 My next stop was the Jogakura Bridge, a long bridge that spans a deep, forest-covered valley. The colors were still developing around the bridge and should become even more spectacular over the coming days.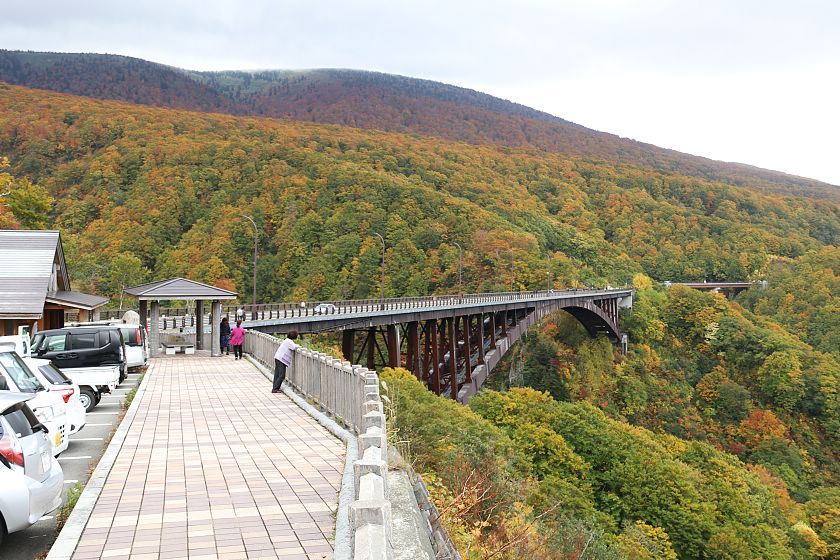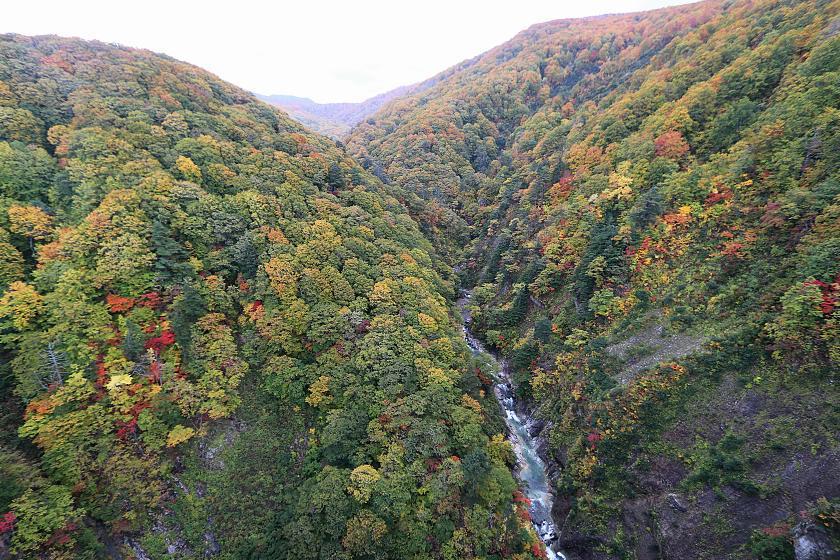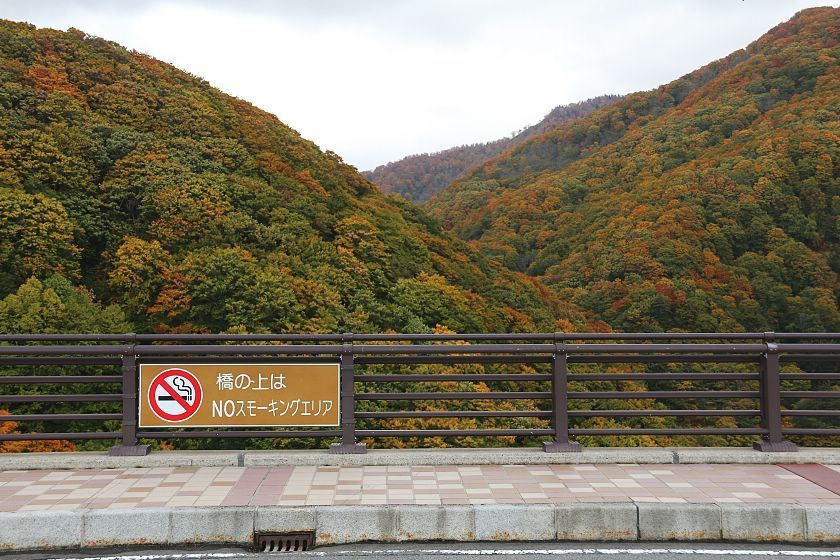 A short drive away is Sukayu Onsen, a hot spring ryokan that features one of Japan's most atmospheric, traditional indoor baths and excellent, sulfuric waters. The ryokan was surrounded by vivid autumn colors at their peak today.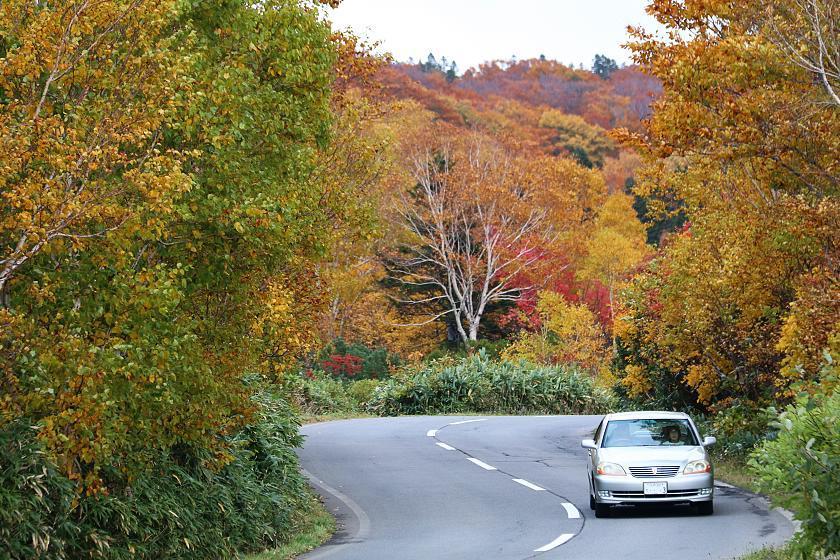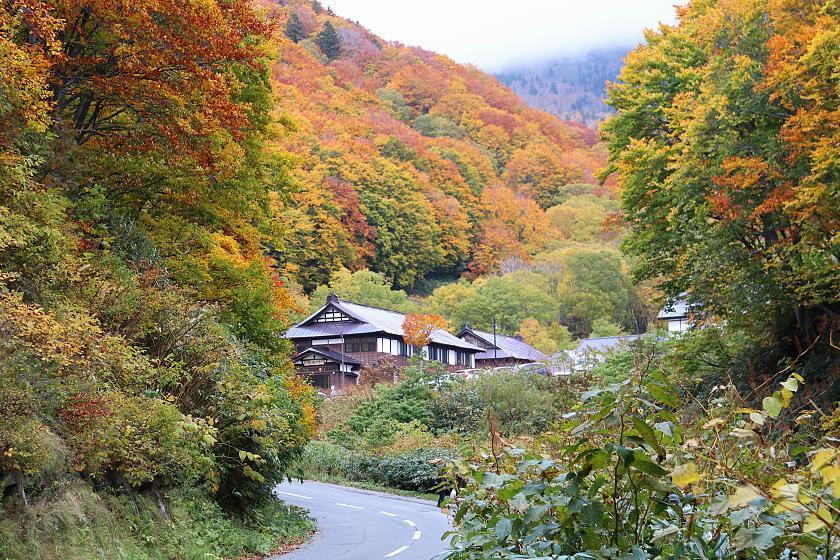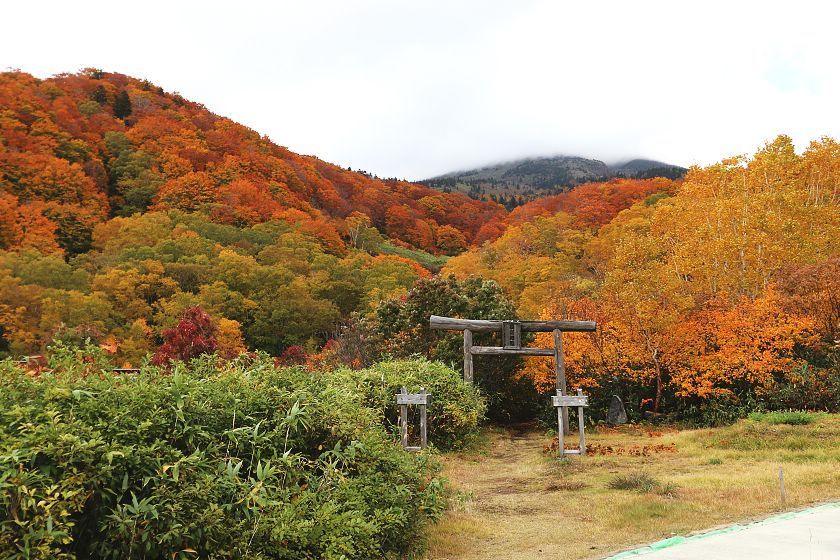 A 5-10 minute walk from the ryokan is the Mount Hakkoda Botanical Garden by the Tohoku University. Free to enter, the garden offers a small network of nature trails through the wild forest and a small marshland and was - very much unlike the surrounding area - almost deserted.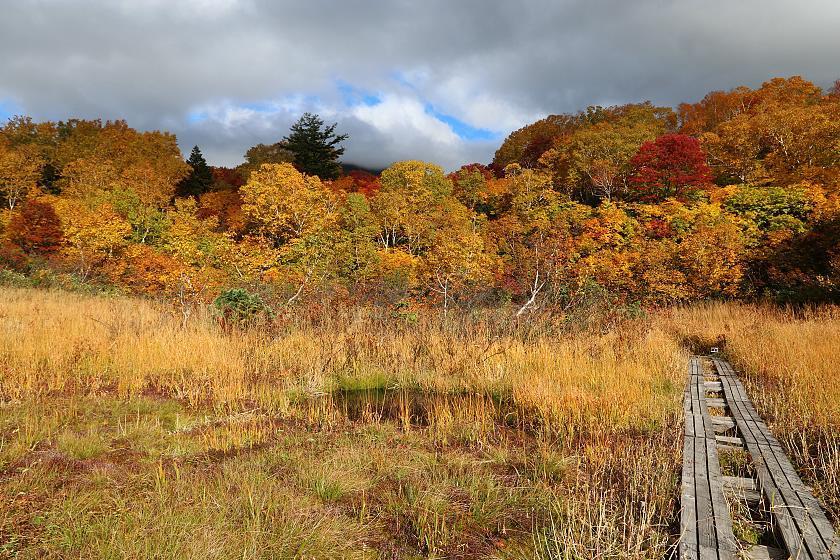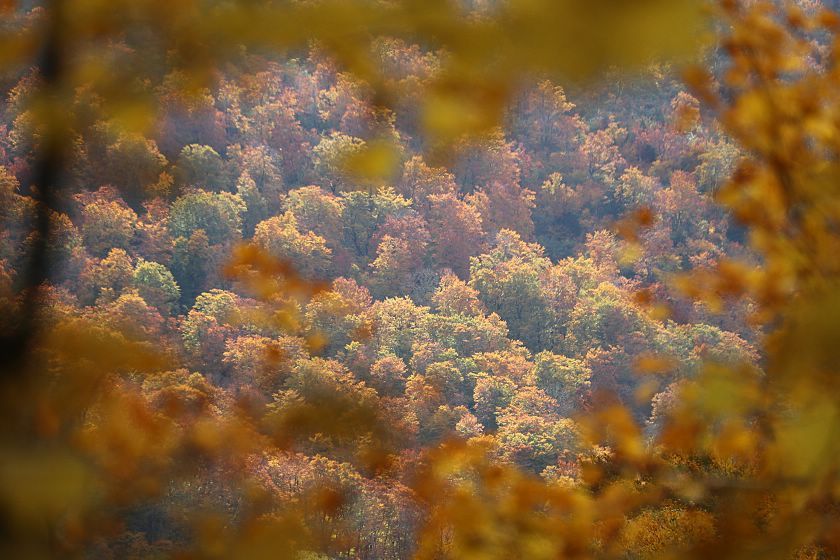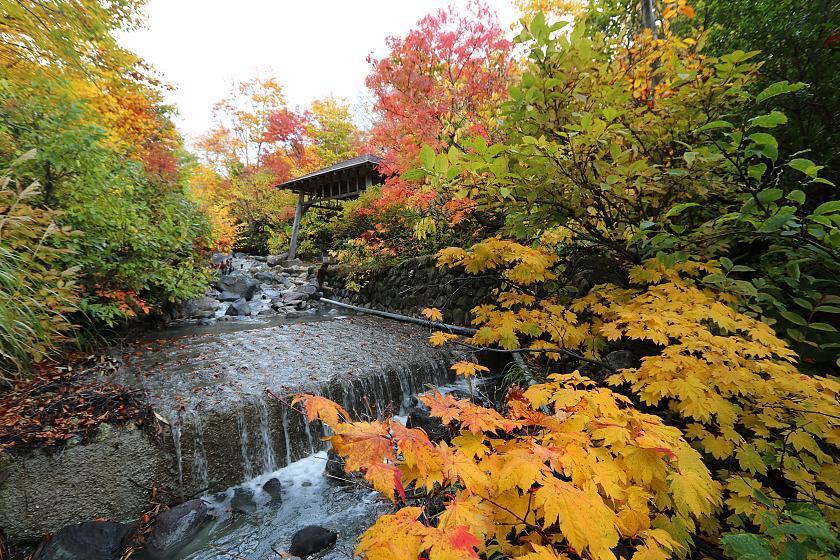 Not far from the botanical garden is the Jigokunuma Pond ("Hell Pond") which offered some of the most vibrant colors found today and attracted tourists like a magnet. Had the sun not been blocked off by clouds most of the day, the scenery would have been even more breathtaking.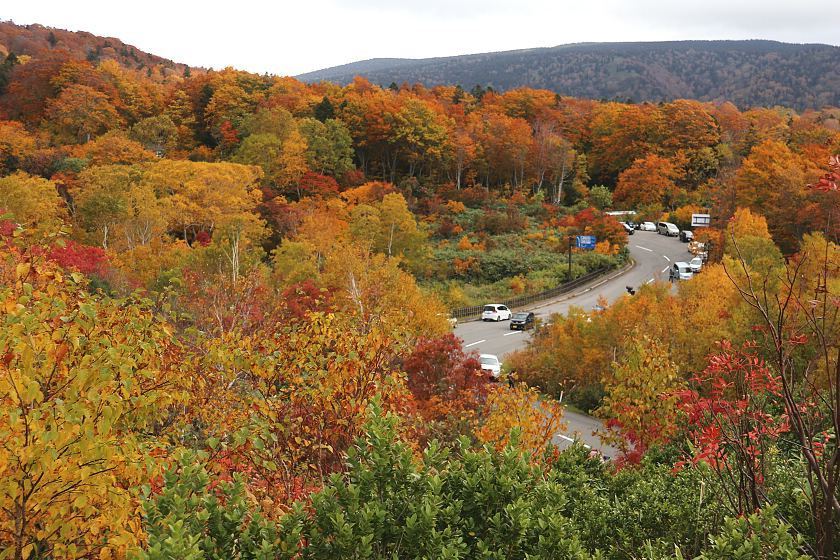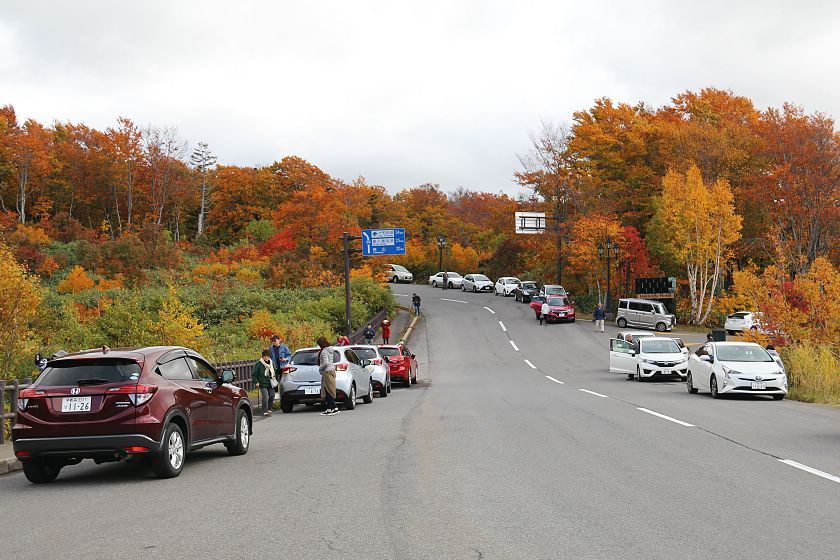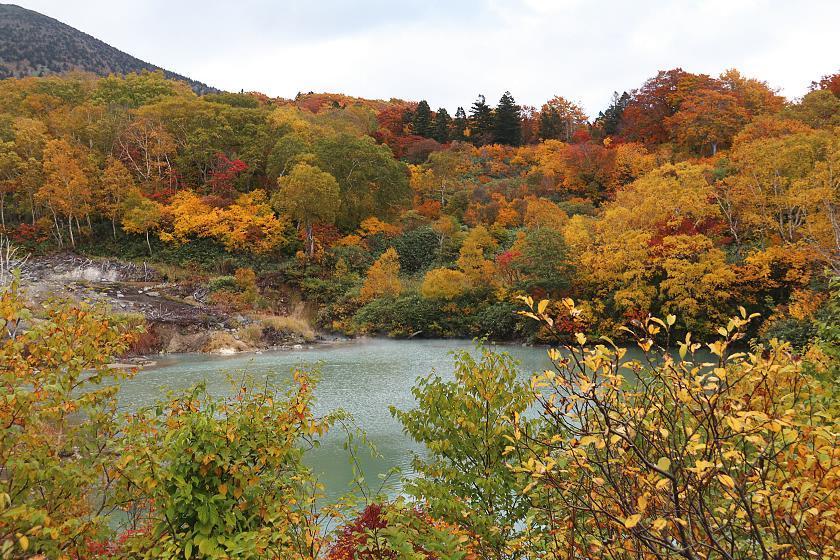 My final stop was Suirennuma, a small pond surrounded by a marshland with Mount Hakkoda as backdrop. In addition to the colors provided by the trees and bushes, the marshland's grasses have turned into a beautiful, golden color. I expect the peak of the autumn color season around Mount Hakkoda to continue for a few more days.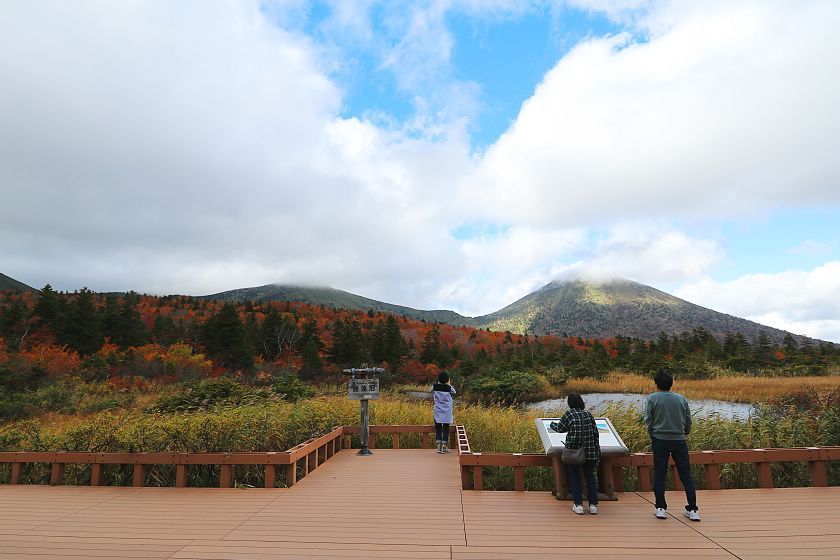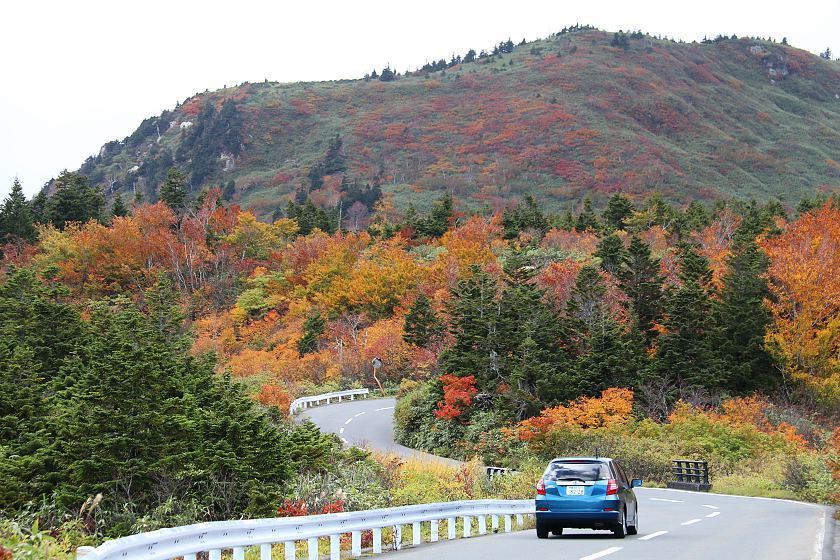 Questions? Ask in our forum.