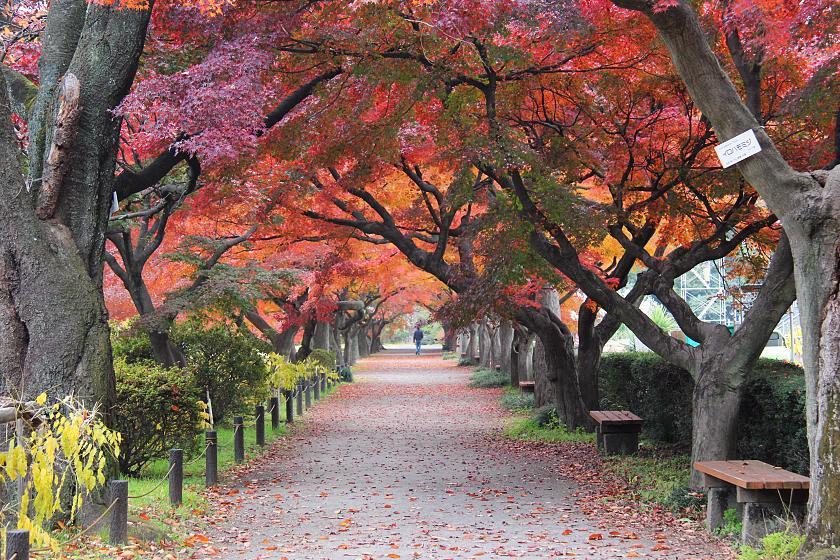 Following the annual journey down the country starting from the peaks of Hokkaido, this year's autumn color front finally brought color to the big cities and tourist hot spots of Tokyo and Kyoto recently. On the heels of December, we're now entering the period when the season typically begins to draw to a close even in these relatively late-to-see-color locales, and I saw this process in action yesterday on my trip to Kyoto.
Today it was back to Tokyo to see how the colors had progressed since Raina's visit earlier this week when she reported dazzling displays of color in the capital. What I found today was a mixed bag with some places on the decline while others were at peak, making for an overall worthwhile color-chasing trip.
I began the day at Koishikawa Botanical Garden, a spacious garden in northern Tokyo owned by Japan's most prestigious university. In addition to a traditional landscape garden the grounds exhibit many different tree and plant species, some of which come alive with color and attract visitors during the autumn.
Upon exploring the garden I came across a mixed bag, with a lot of trees decidedly past peak and looking rather wintry. This being said, there were enough vibrant colors remaining in parts to warrant a peak classification, and also, some of the areas in which the trees' leaves had predominantly fell to the ground remained stunningly beautiful autumnal wonderlands. With peak just about hanging on here, I don't expect it to last very long even if the calm weather forecast for the area comes to fruition. As of today however, the garden remains a good place for an autumn stroll.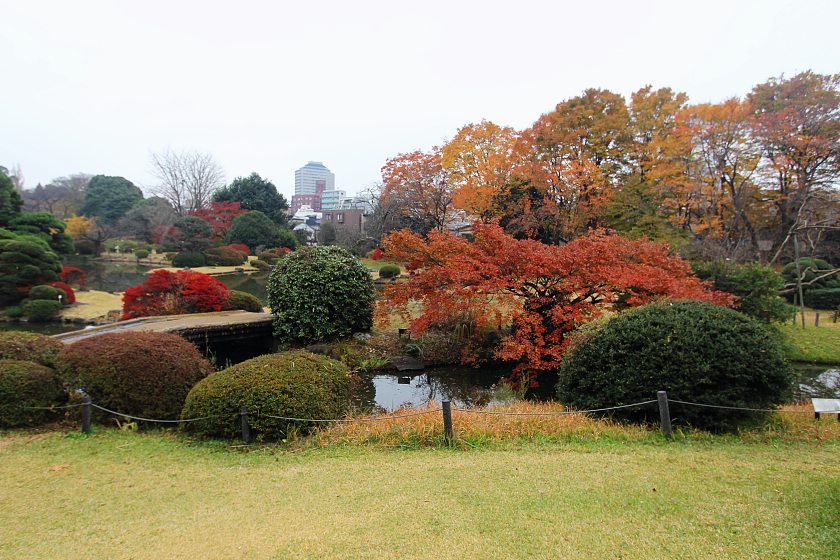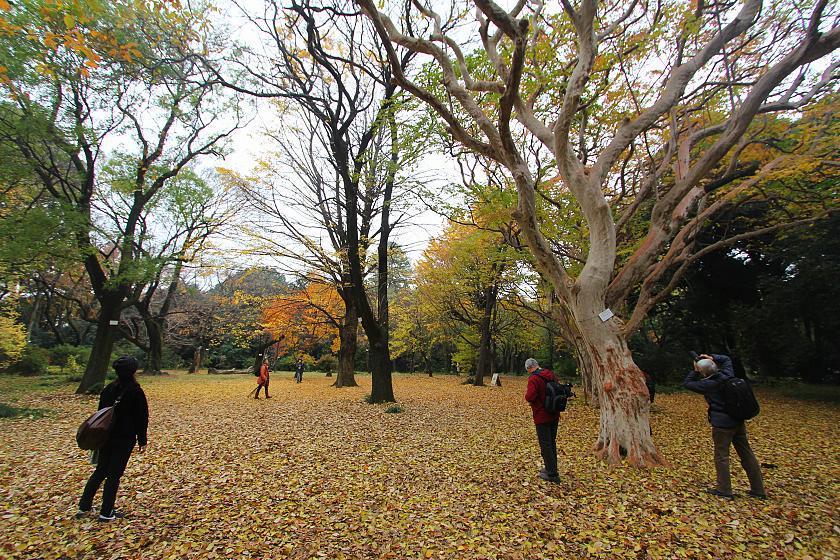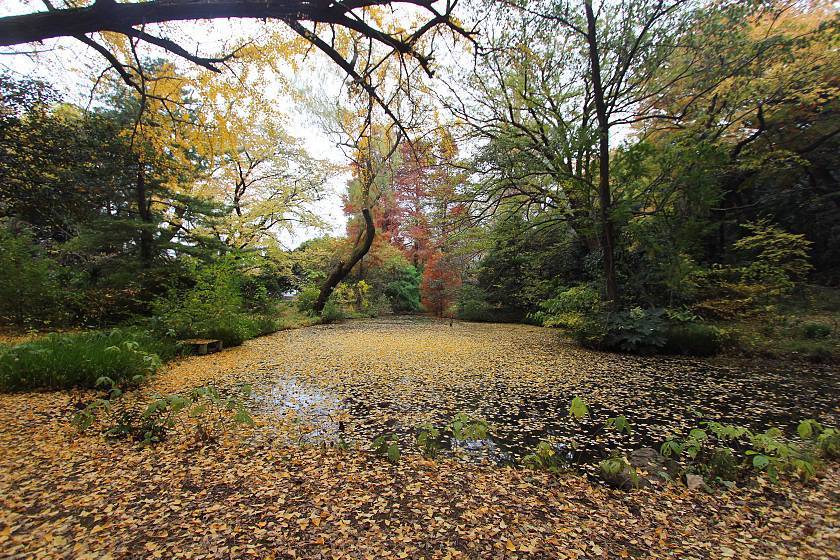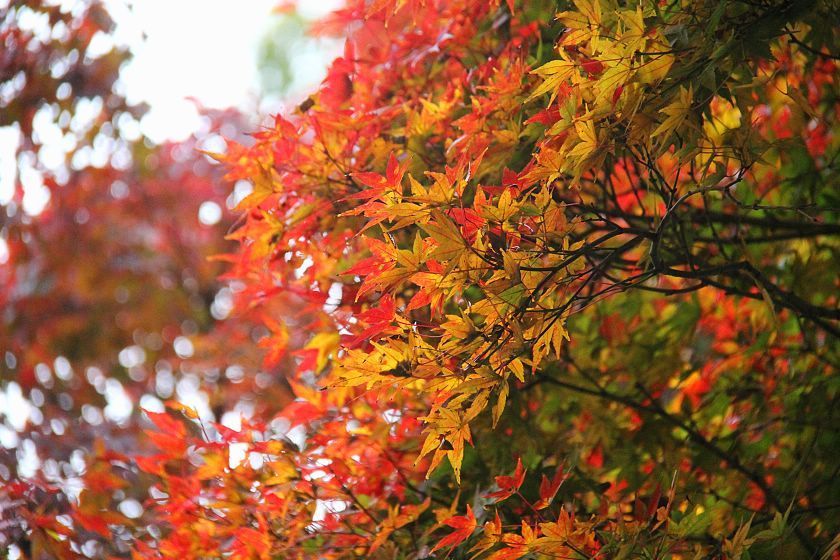 Following my color chasing at the Botanical Gardens, next it was time to head to Shinjuku Gyoen in western Tokyo. Originating in the Edo Period as a feudal lord's Tokyo residence, the park is now open to the public and typically attracts large numbers of visitors come autumn through its showing of stunning colors.
I'm afraid to say that today the park was past peak, with the vast majority of its trees on their way to being bare if not already completely so. There were glimmers of stunning color going strong in certain parts of the park and these still make the park worth a visit for autumn color chasers, however I expect this to remain the case for only another few days or so before winter really starts to take hold here.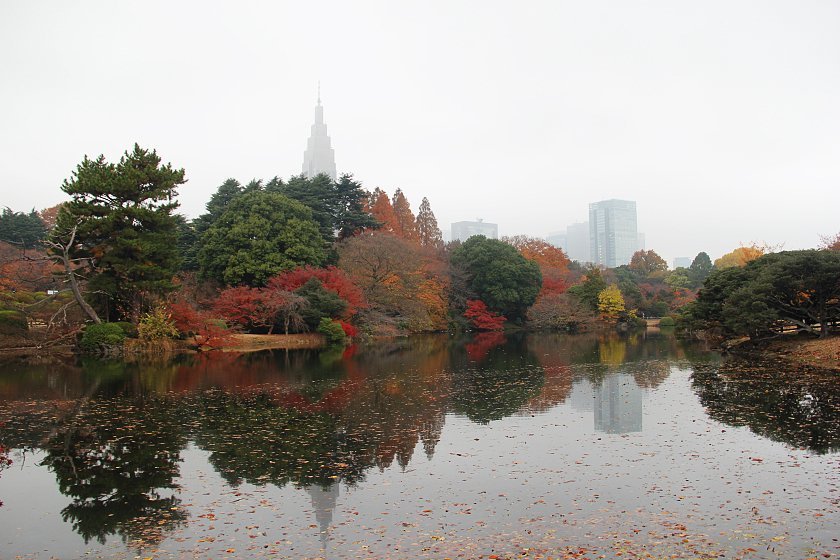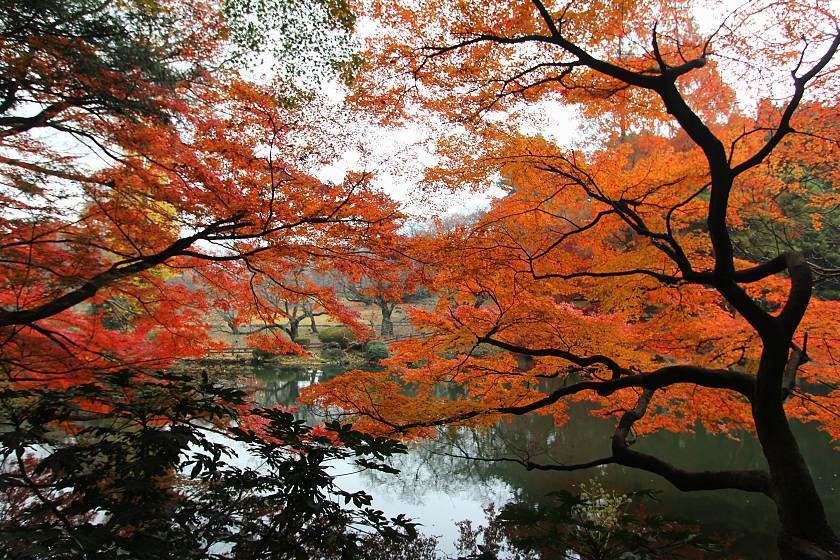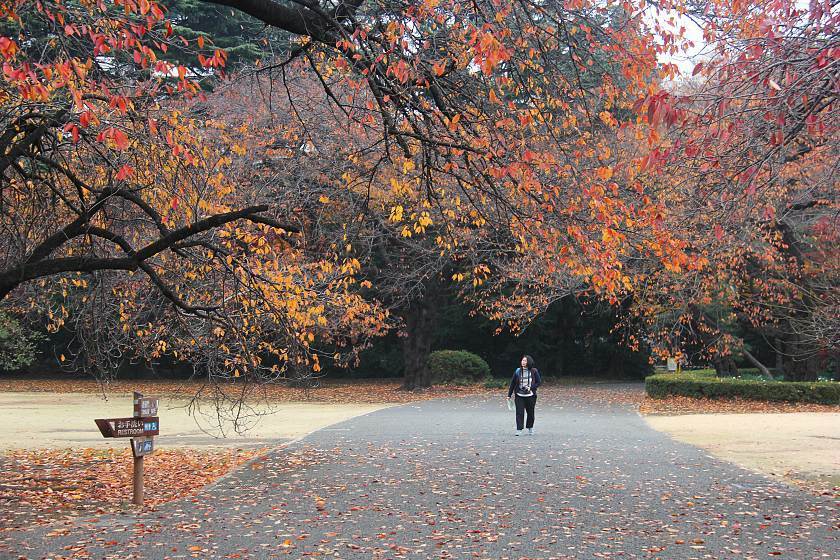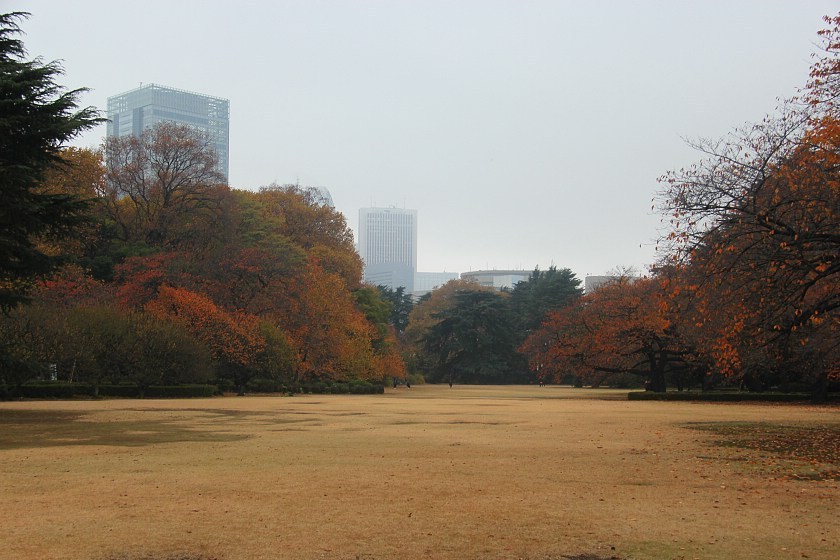 The final stop on today's tour of Tokyo was at the Teien Art Museum next to the Institute of Nature Study, a short walk from Meguro Station in the west of the city. In particular, I was eager to check out the museum's Japanese garden that lies within the museum grounds and can be accessed for only 100 yen.
I am pleased to report that the Teien Museum's Japanese Garden was today alive with color and decidedly in peak with its maple trees taking center stage. A great and relatively inexpensive place to see the autumn colors, the garden here shows little signs of decline, and, should the calm temperatures forecast come to pass, I expect here to make for good color viewing possibly even into next week.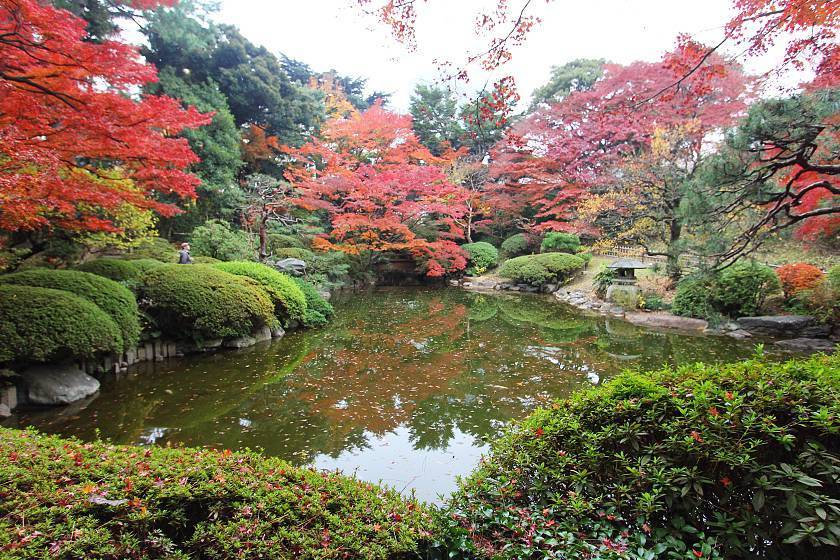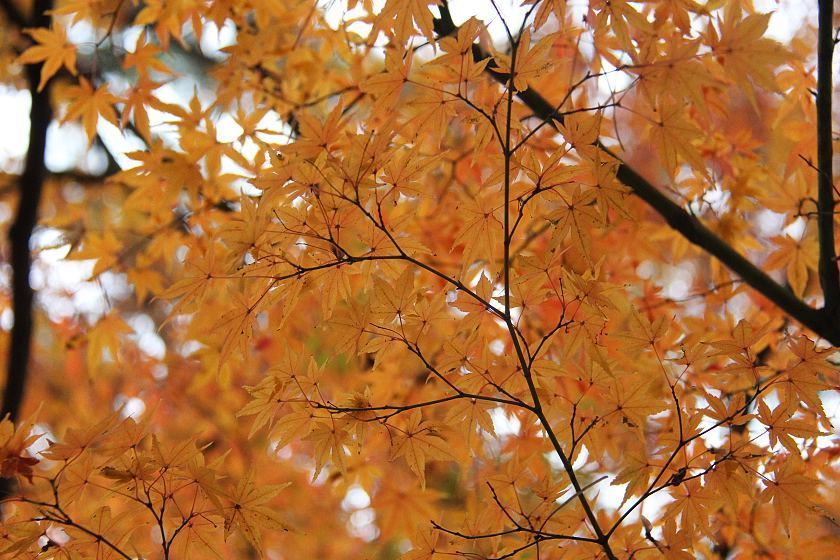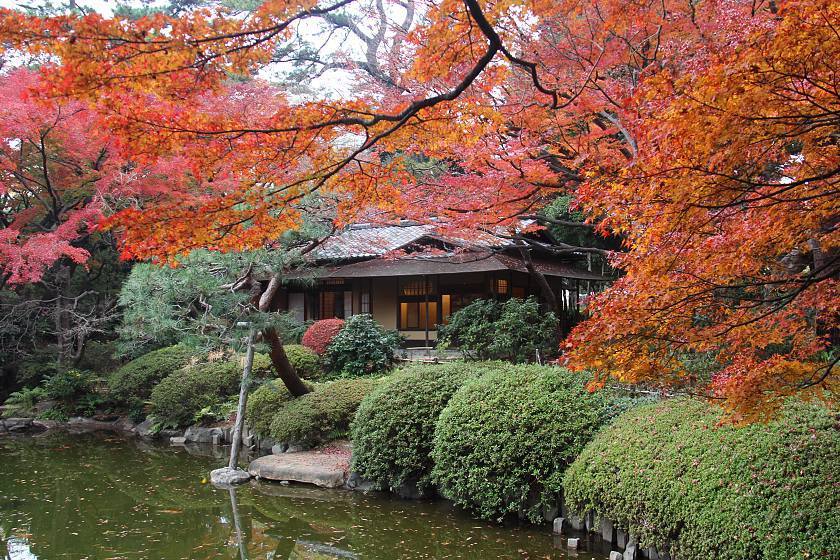 Questions? Ask in our forum.