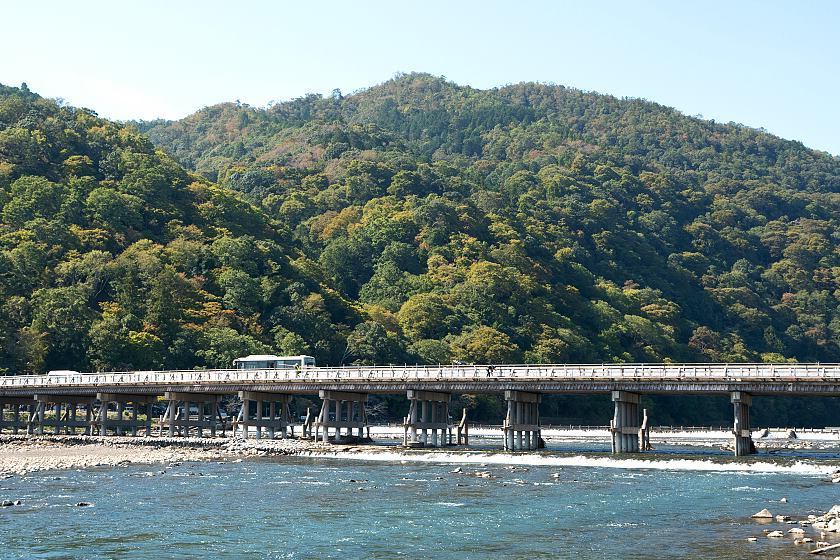 The autumn colors here in Japan continue to spread to lower latitudes and elevations as temperatures cool and the season progresses. Last Thursday Sam confirmed that Urabandai was at peak colors, and the day after Lake Towada and the Oirase stream were approaching peak. So far this year, despite a warmer than average summer, the fall colors have been appearing more or less at their usual times.
Today I went to the Kansai region to one of the most popular cities in Japan for koyo, Kyoto, to check on the leaf conditions. As expected, generally the trees around the city are still mostly green with a small amount of color here and there starting to emerge. Typically the best time to see fall colors in Kyoto is between mid November to early December. If the season continues at its current pace, I predict that peak colors will reach the city during this period.
In Arashiyama I started at the Togetsukyo Bridge. Here I found that the trees along the river and on the surrounding hills were still almost completely green. In early Semptember a typhoon tore through western Japan, damaging the iconic bridge, and repairs are still ongoing.
Moving on through Arashiyama, I went to nearby Tenryuji temple. Here, there were a few trees around the pond which were showing small amounts of color, but otherwise the leaves were green. Lastly at Jojakkoji Temple, the leaves were mostly green with only a few patches of color. In my opinion it's still too early to visit Arashiyama specifically for leaf viewing.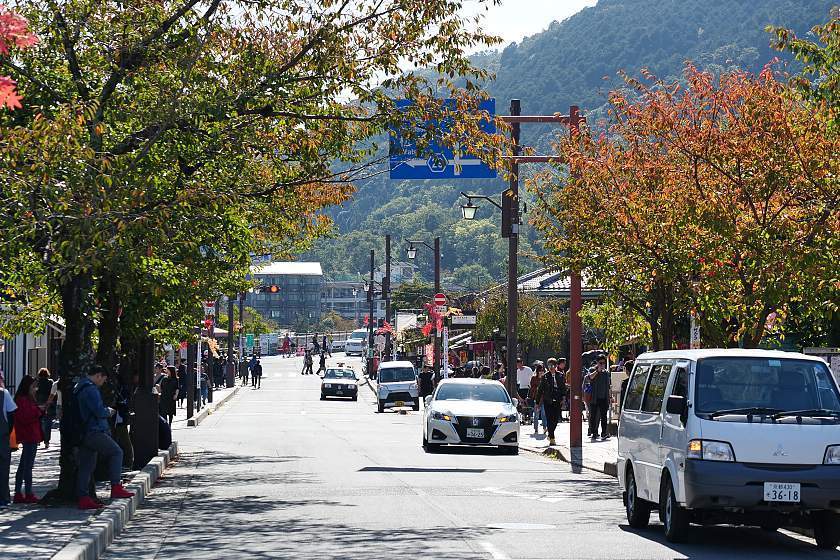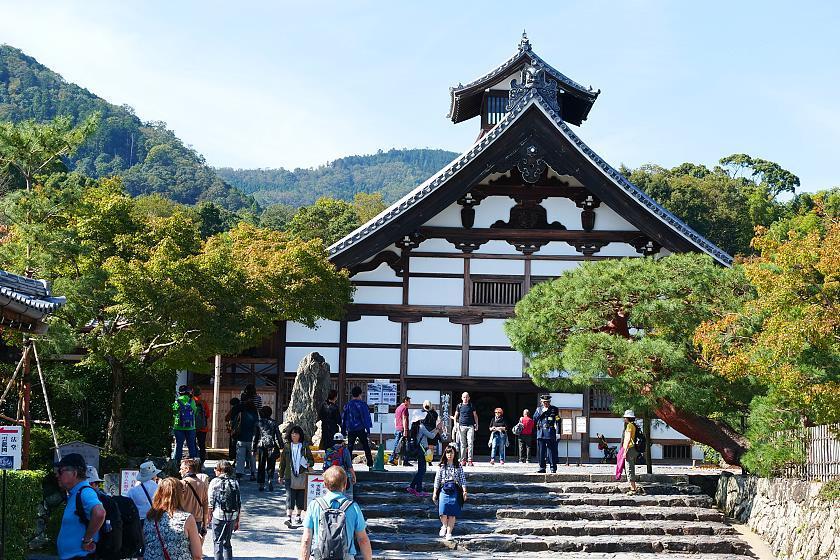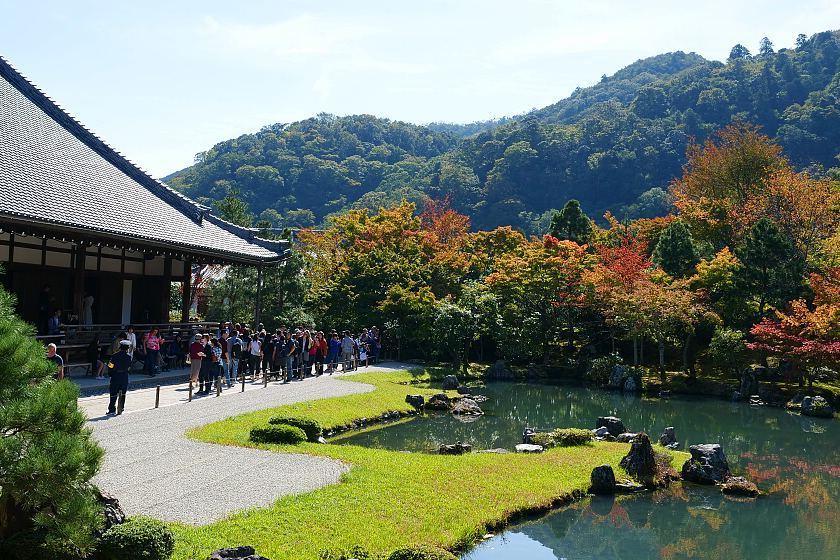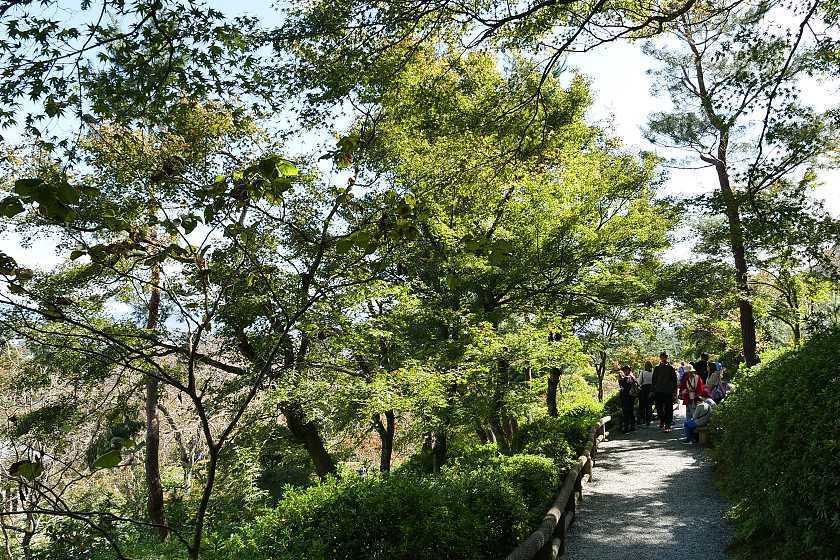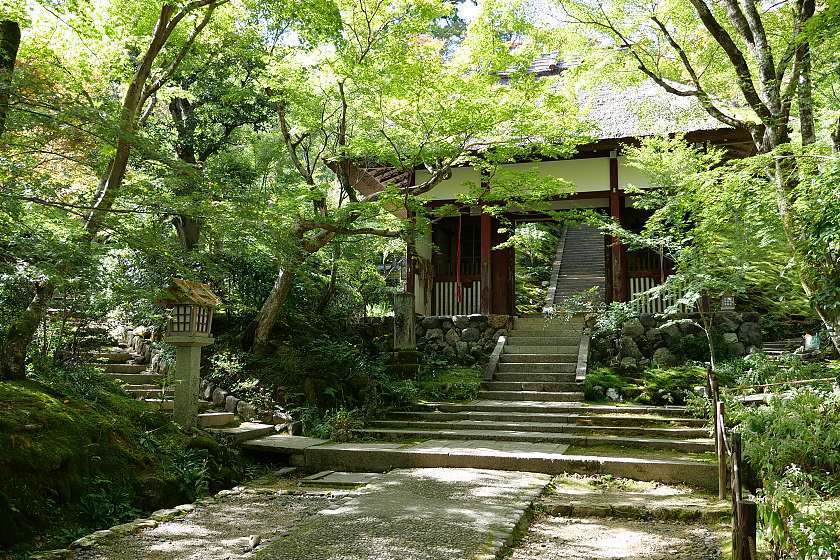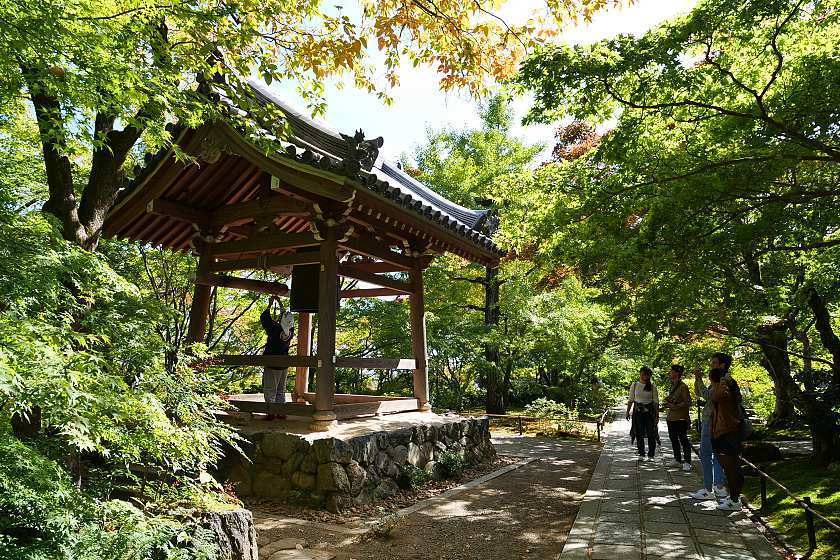 Next I moved on to Jingoji Temple in Takao, about an hour north of central Kyoto. The trees along the staired approach and around the main temple hall were mostly green but starting to show patches of oranges and reds in a few spots. I anticipate that by early November the area will be quite picturesque, and most likely at its peak by mid November. Also note that Jingoji Temple will be having an illumination event from 5pm to 8pm each evening from November 1 to 23.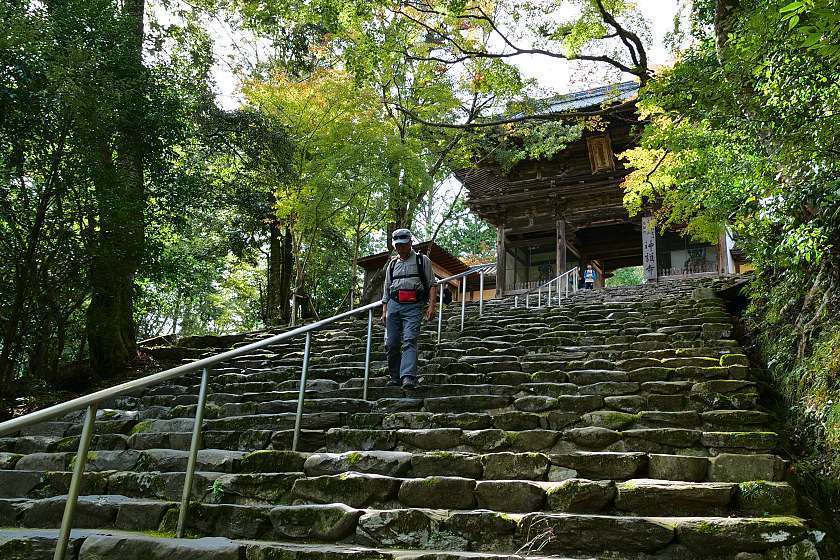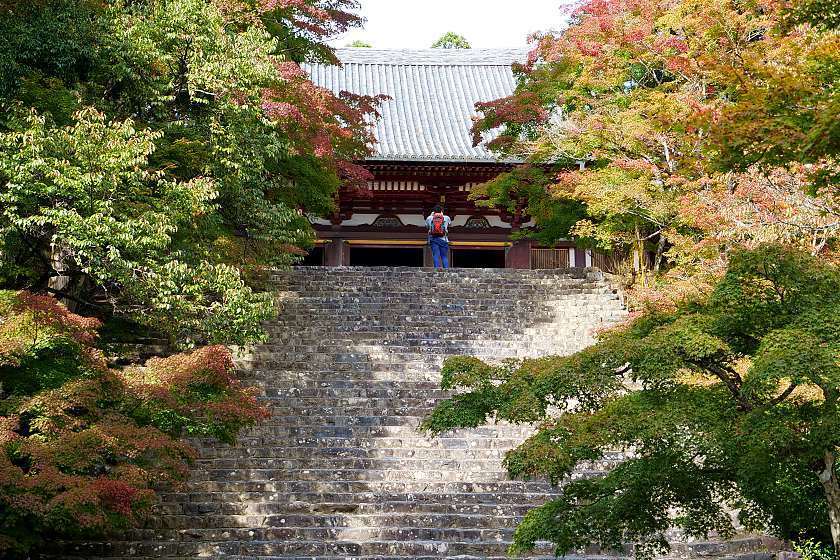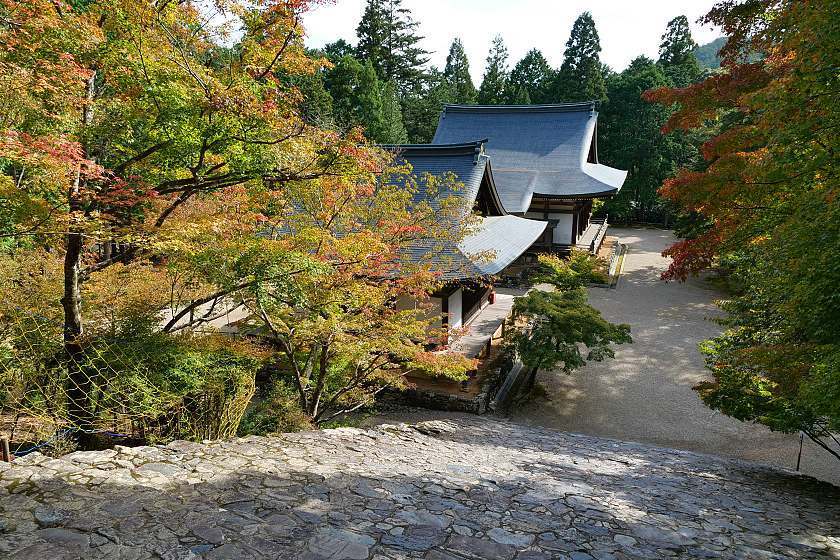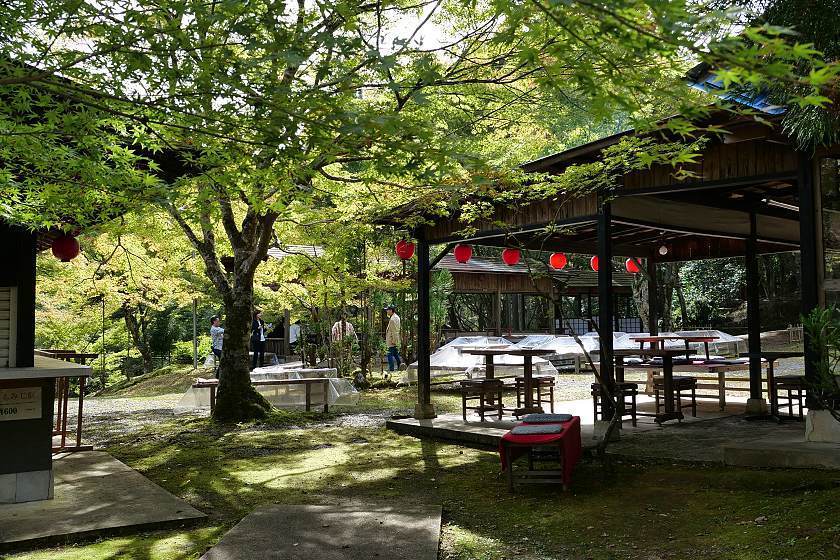 In the east side of the city, I visited Eikando, a popular autumn color spot. I was pleasantly surprised to find there were many leaves which had started to change. At the main gate and around the pond area the tops of many trees were already orange, however I estimate the season is still not halfway to peak. Like in Takao, Eikando Temple will be having an illumination event in the evenings from 17:30 to 21:00 (entry until 20:30) from November 3 until December 2. Regular admission to the temple during the autumn color season costs 1000 yen and entry after 17:30 costs 600 yen.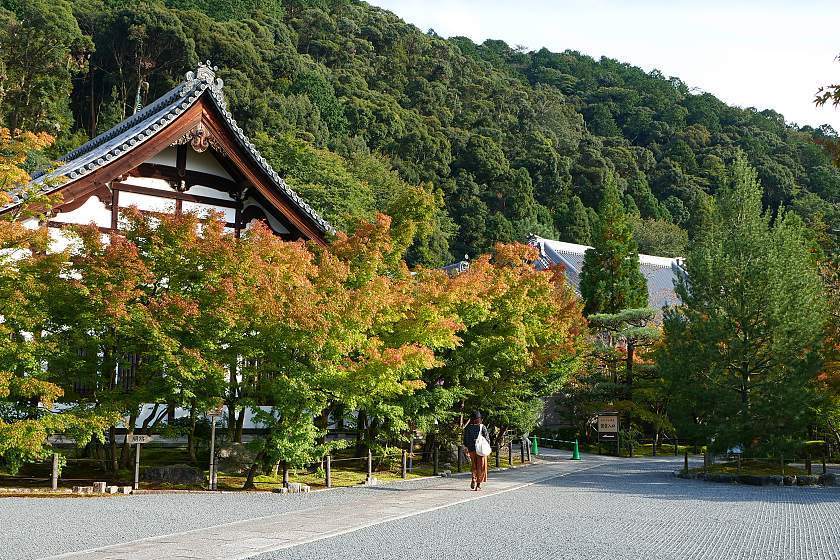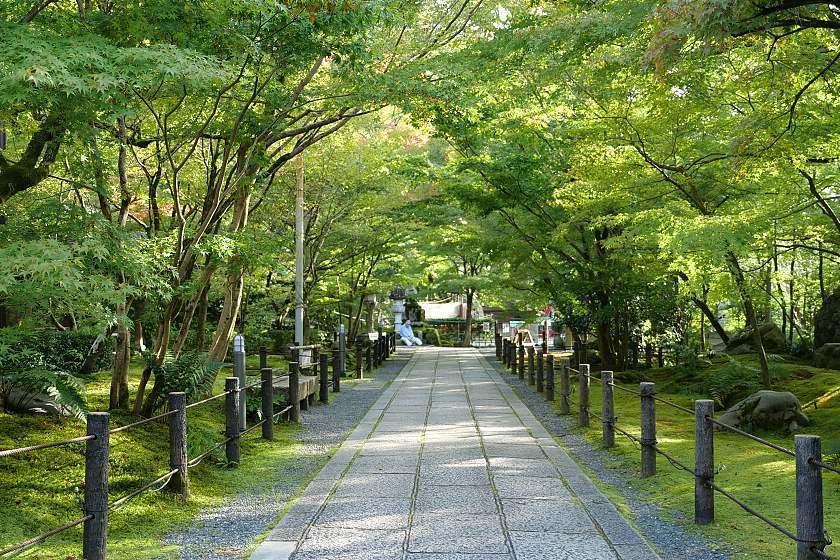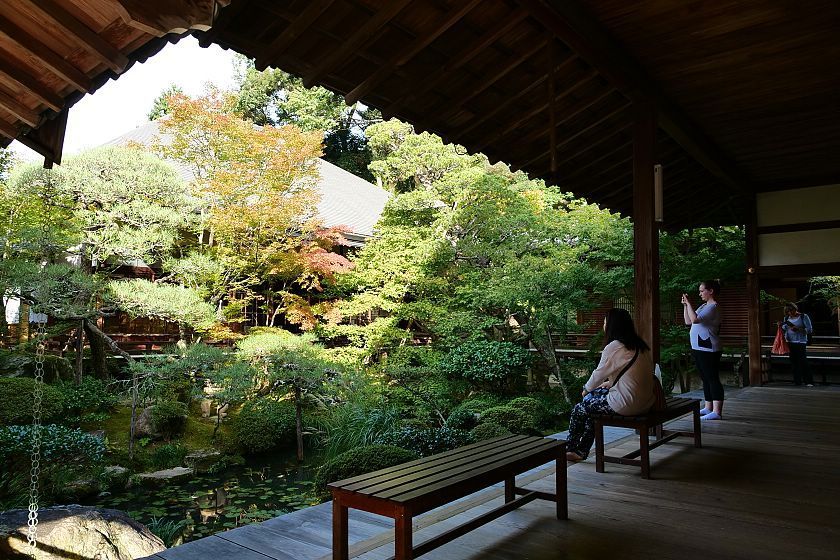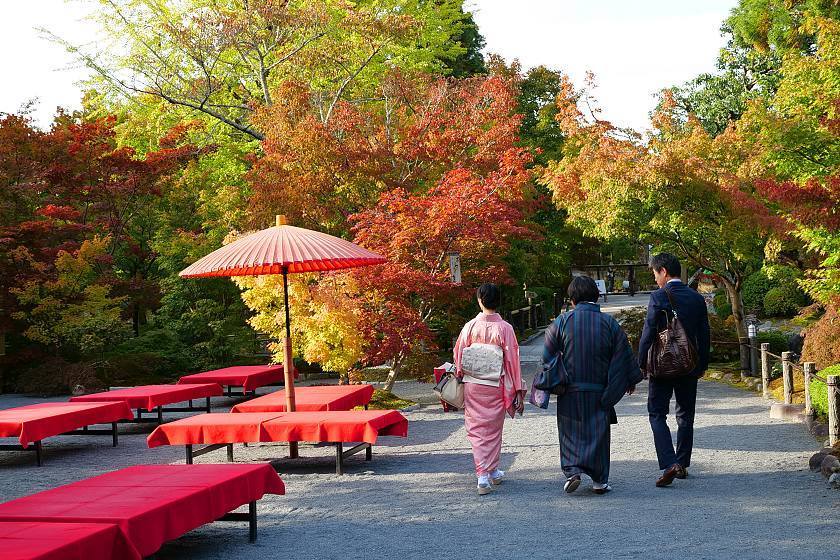 Lastly, I ended the day at one of Kyoto's most visited attractions Kiyomizudera Temple. Renown not only for being beautiful during fall, this popular temple attracts droves of visitors no matter the season, and today was no exception. Like many of the other areas I saw today, the leaves around Kiyomizudera were still green with only a few branches showing color. It will likely be at least another two weeks until it starts to approach its peak. Also worth noting is that Kiyomizudera Temple will be illuminated from November 12 till December 4 from 17:30 to 21:00.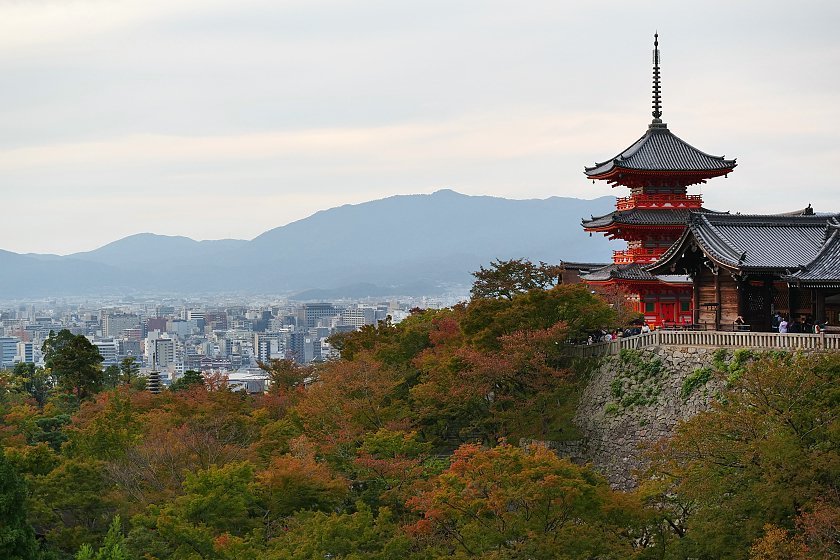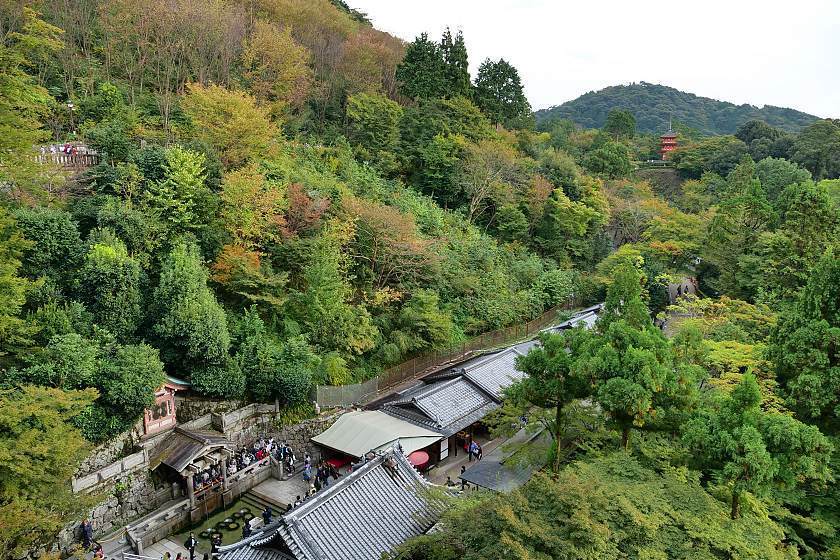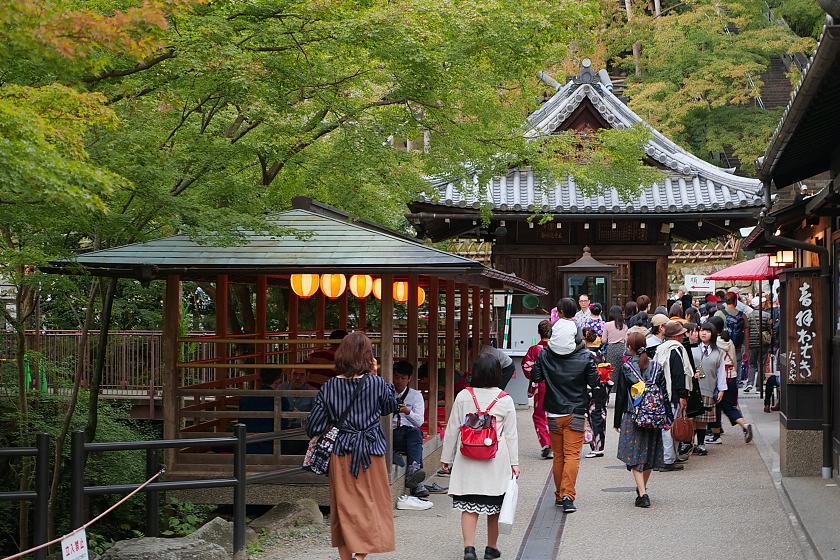 Questions? Ask in our forum.