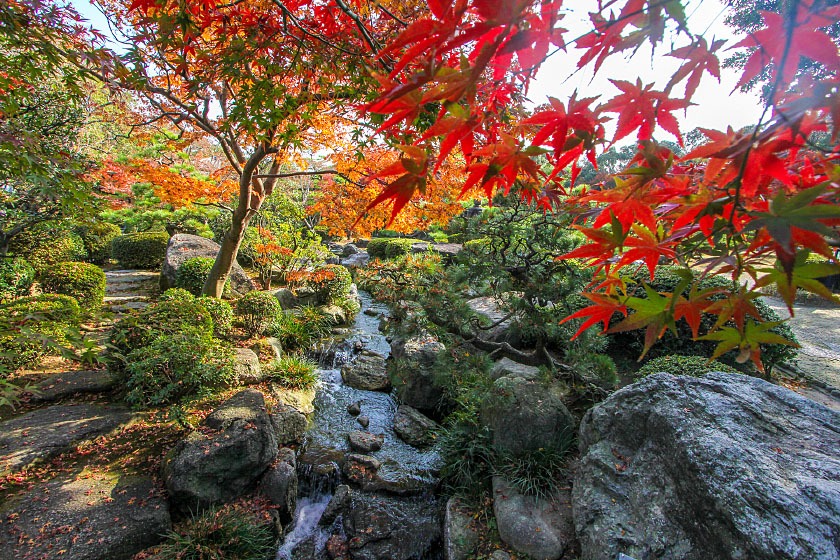 As November comes to an end, the autumn color season is starting to wrap up in most of the country. But the season almost always ends with a bang in Japan's major urban centers like Kyoto and Tokyo, which last week were both at peak color.
Today, I headed to another major city, Fukuoka, to follow the fall color "front" as it finishes up in Japan's southernmost island of Kyushu this week.
My first stop today was to Fukuoka's Maizuru Park. The spacious park is a central feature of the city with plenty of open space and features the ruins of the former Fukuoka Castle (a fantastic place to enjoy cherry blossoms in late March).
The park also sports a smattering of color-changing trees in autumn which today were looking quite nice, if a bit beyond their peak color.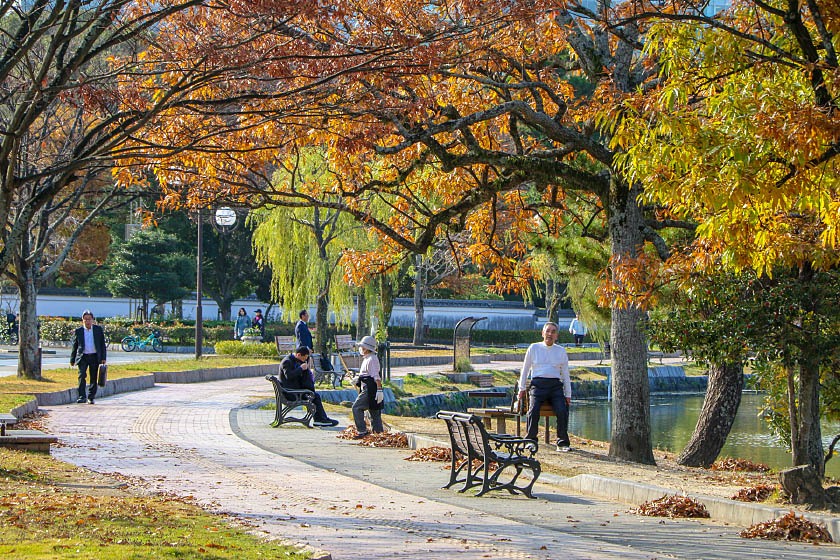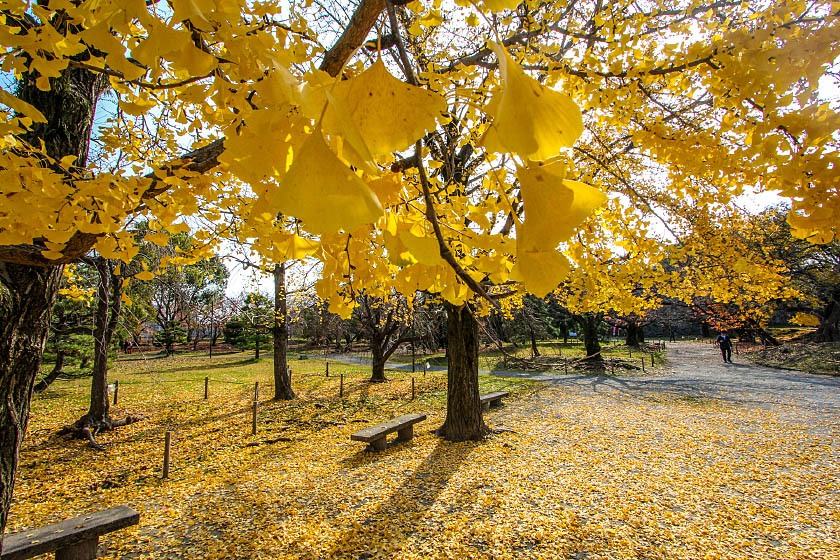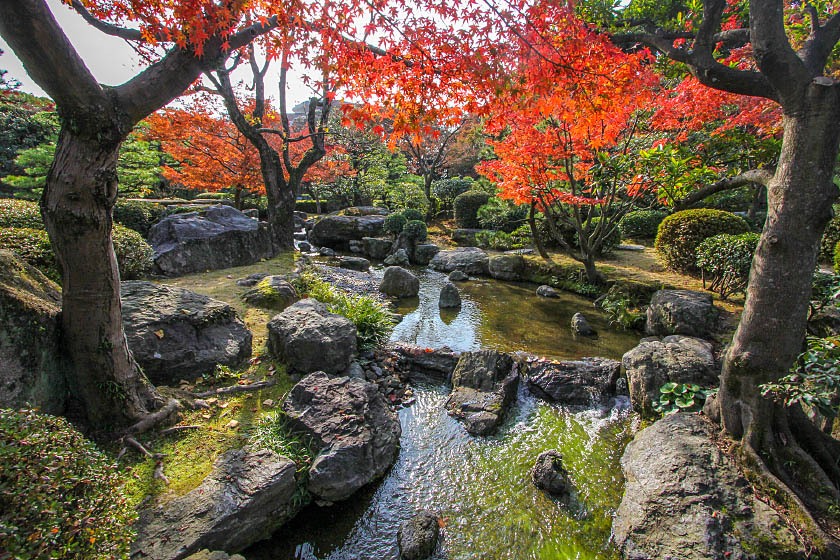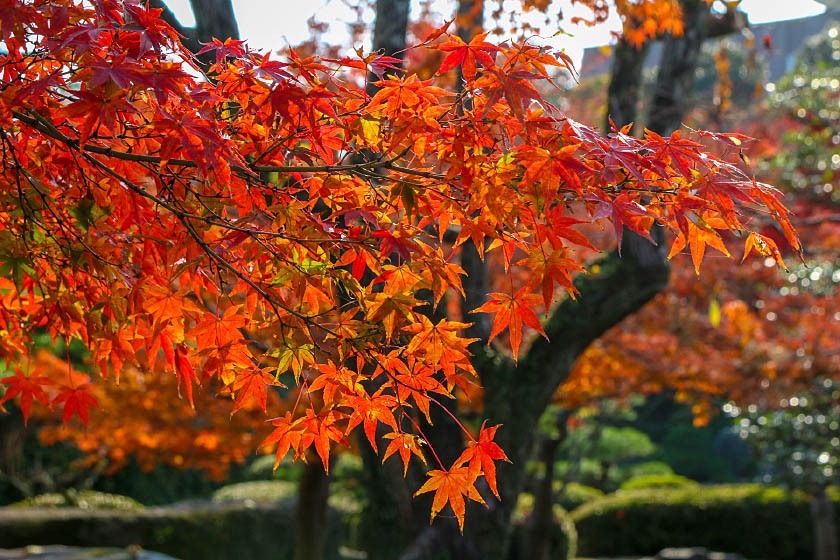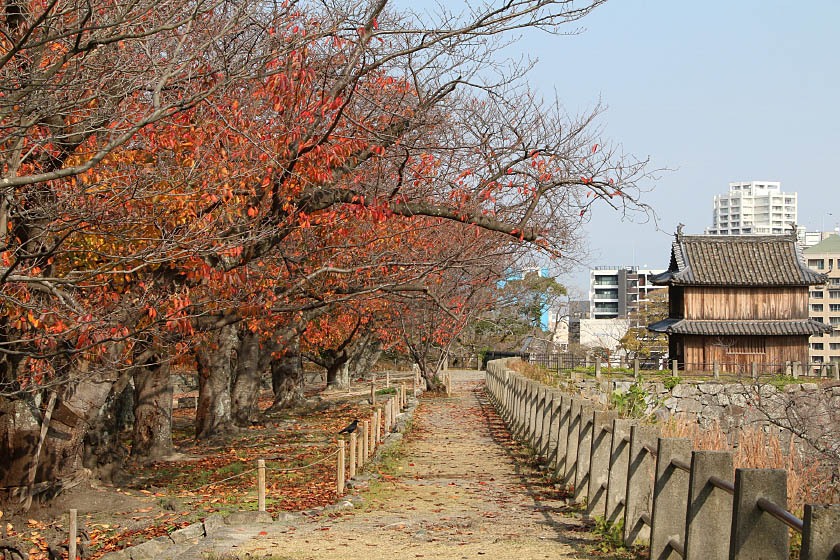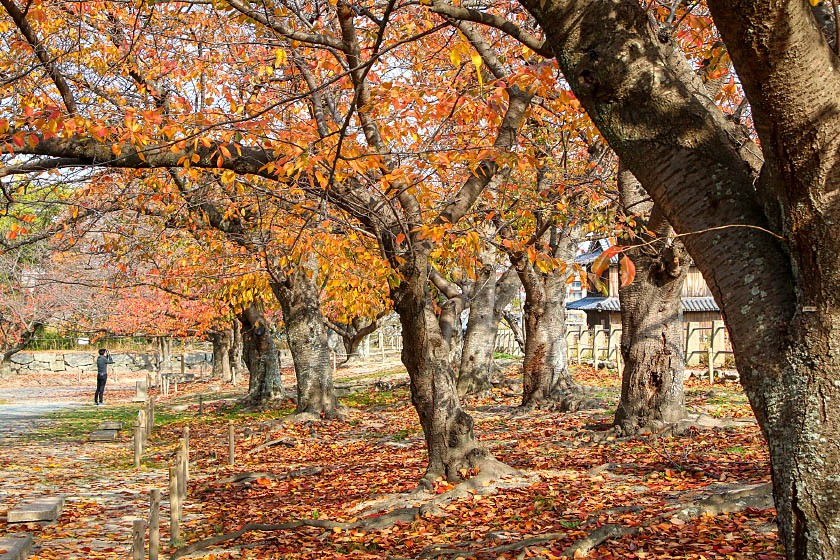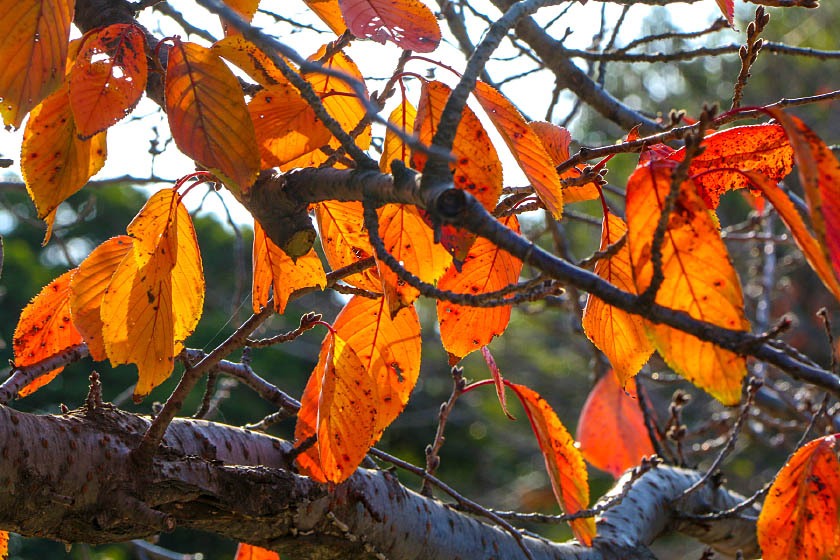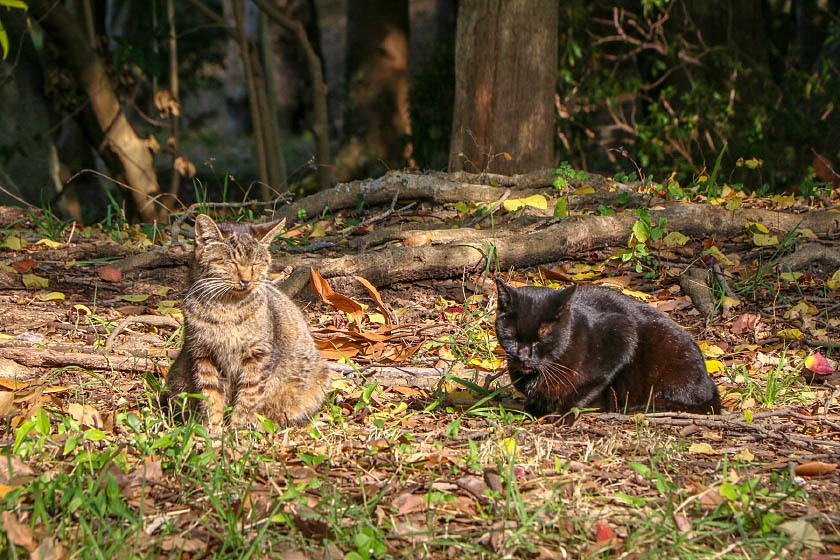 After exploring Maizuru Park, I took a 30-minute train ride south of downtown Fukuoka to the town of Dazaifu, known for its historical shrines and temples. The colors around town were also slightly beyond their peak today, but still enjoyable.
My first stop in Dazaifu was to Komyozenji, a small temple of the Rinzai sect known for its lovely gardens. The gardens also host some trees that had some nice fall color today, if a little past their peak.
Pending any unforseen bad weather, colors should remain nice here through the weekend.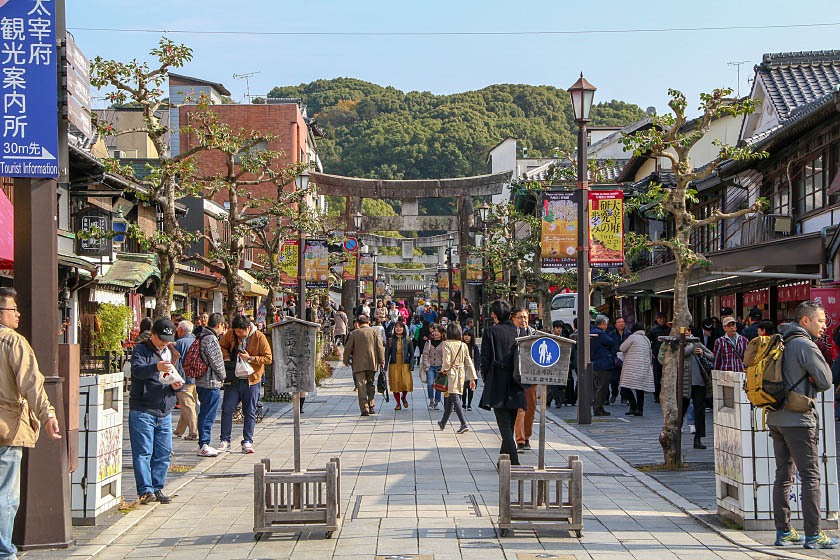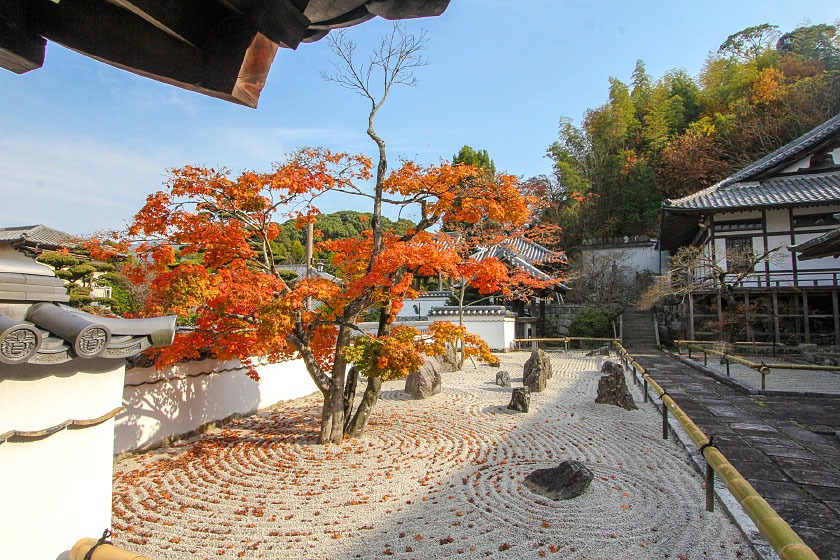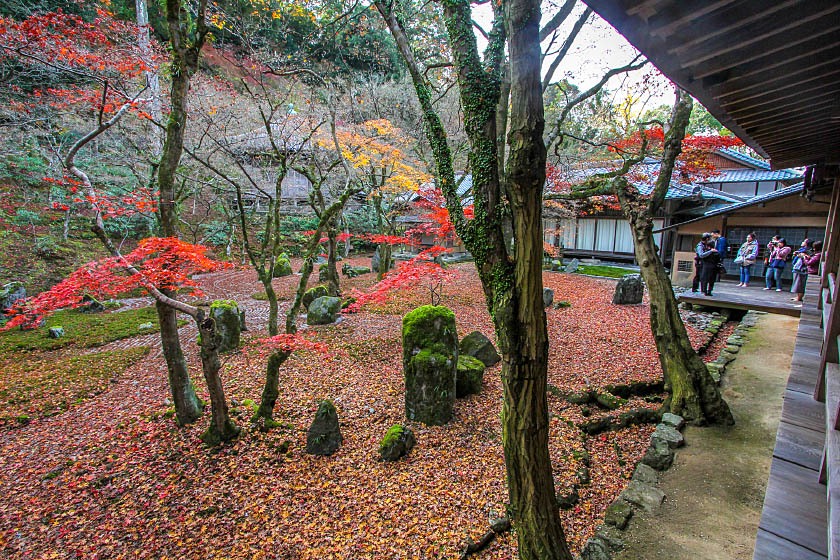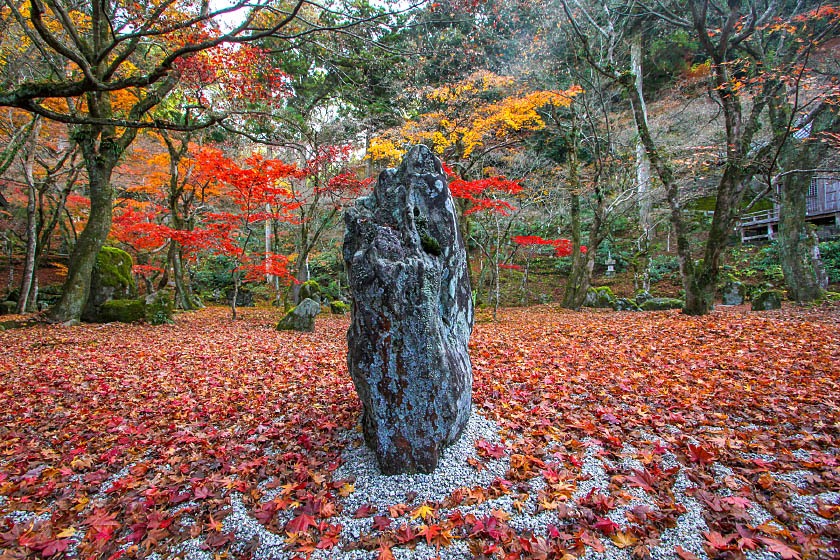 From Komyozenji I walked around the grounds of neighboring Tenmangu Shrine, Dazaifu's most prominent shrine built to appease the spirit of an slighted poet-politician.
While the shrine grounds don't have many concentrated collections of color-changing trees, there were still some nice pockets of color here and there that added some seasonal ambiance.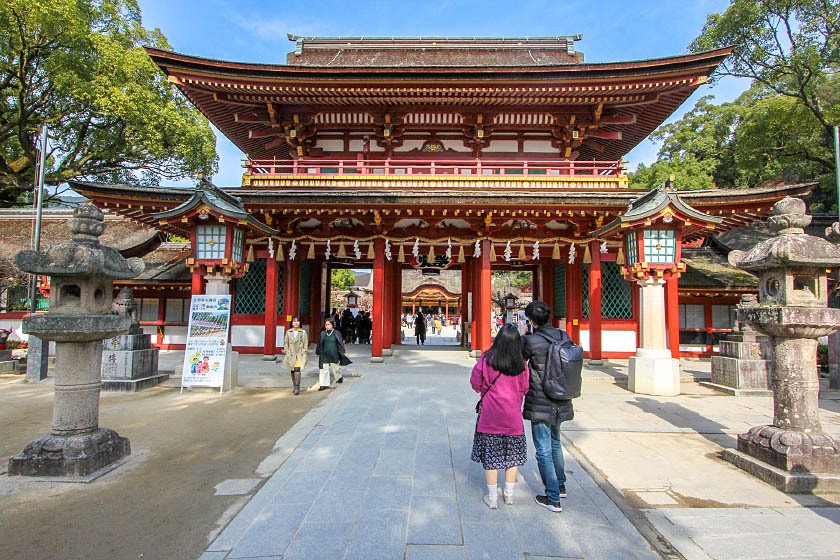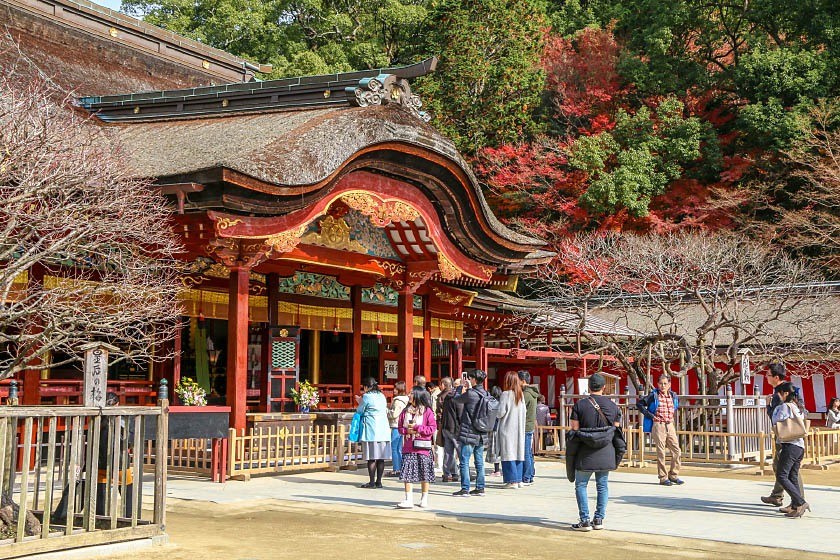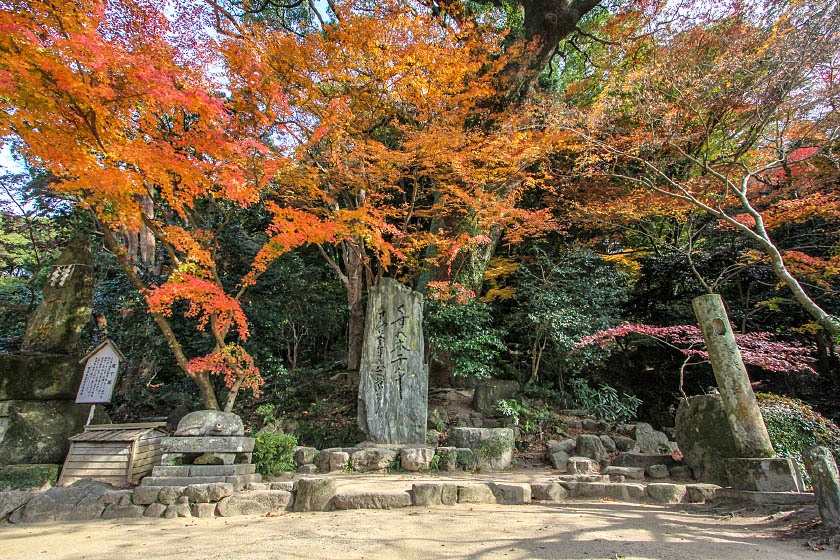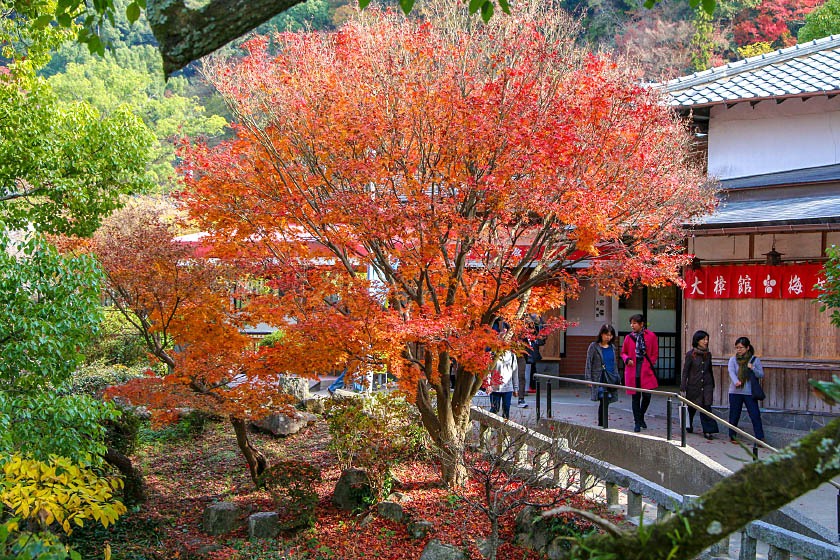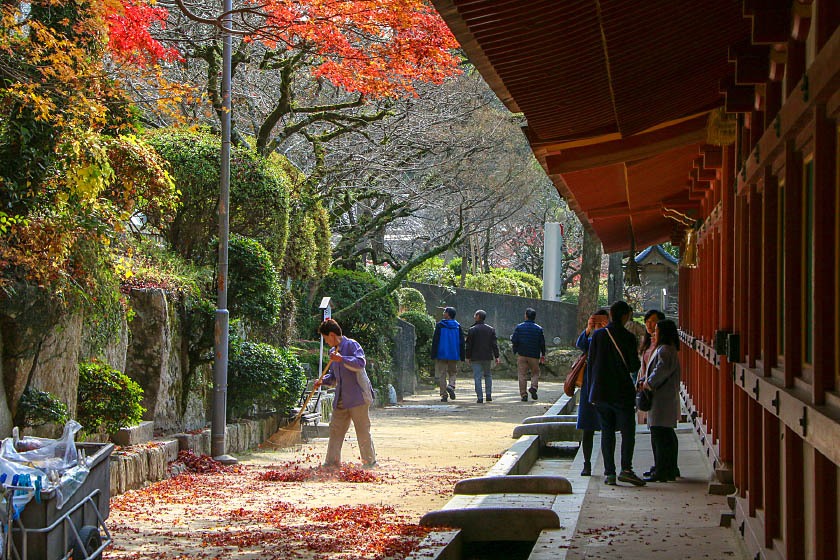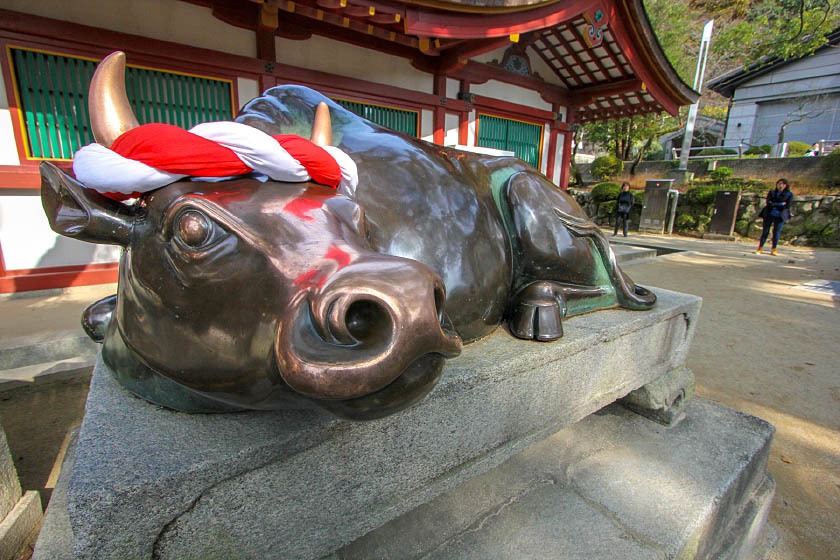 My last stop for today was to Kamado Shrine, located a 10-minute bus ride from Dazaifu Station (100 yen). The shrine sits partway up the slopes of the sacred Mt. Homan and sits next to the trailhead of a trail that leads to the mountain's summit.
The shrine is also one of Fukuoka's most impressive autumn color spots, and was looking fantastic today. Most of the shrine's color came from late-changing momiji (Japanese maple), though even those were beginning to lose their leaves today.
I expect the colors here should still be quite nice through this weekend.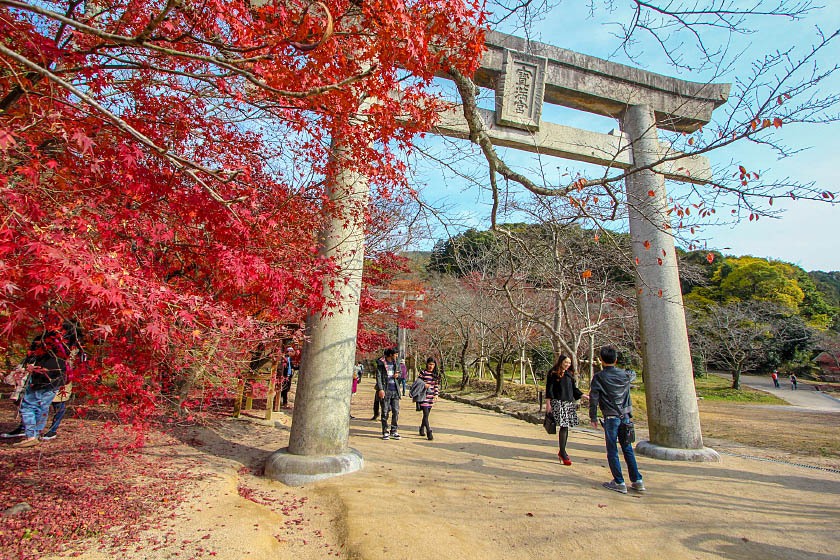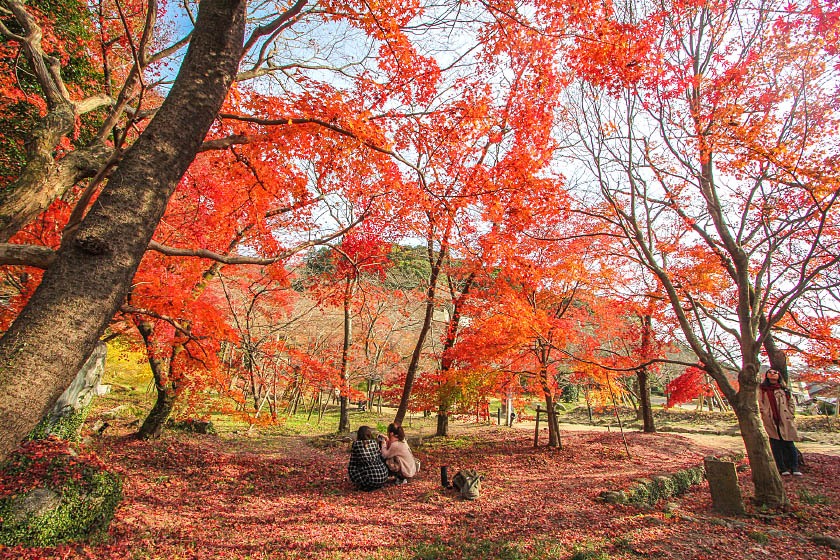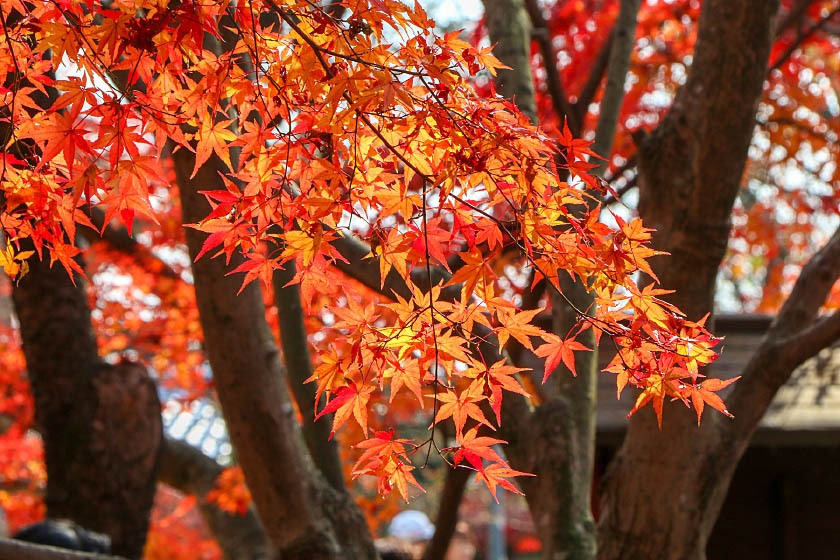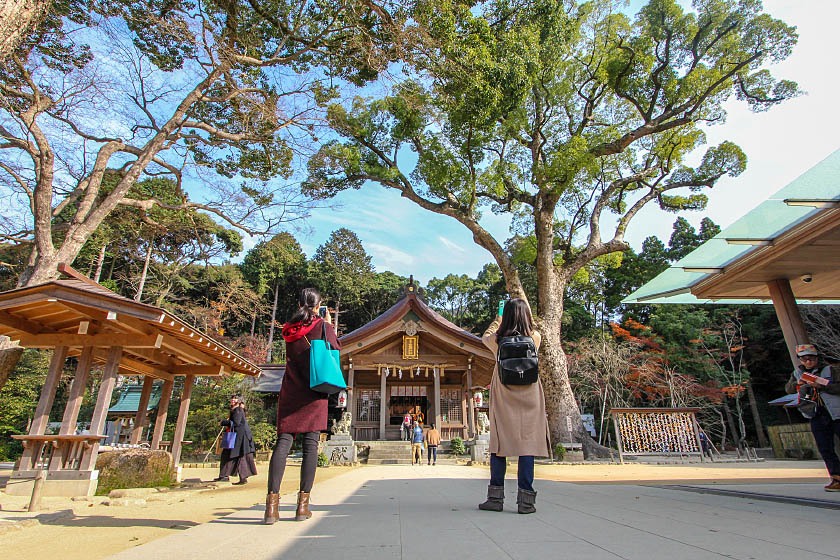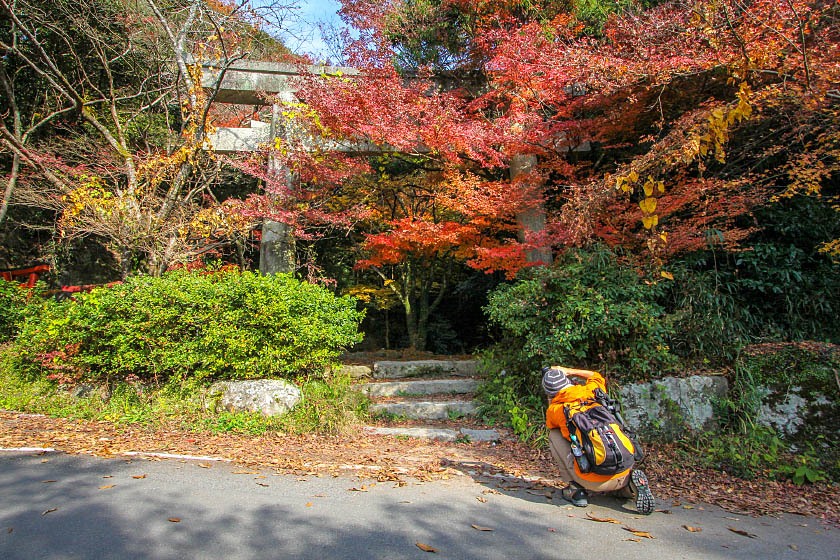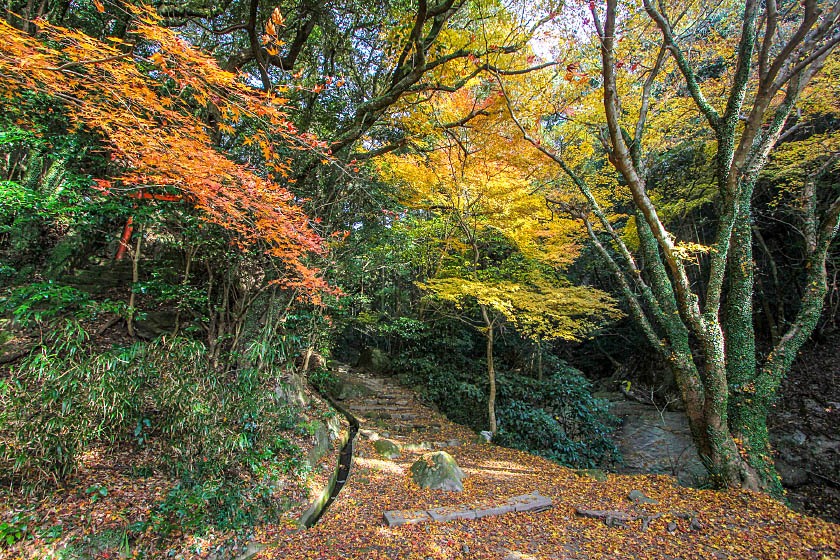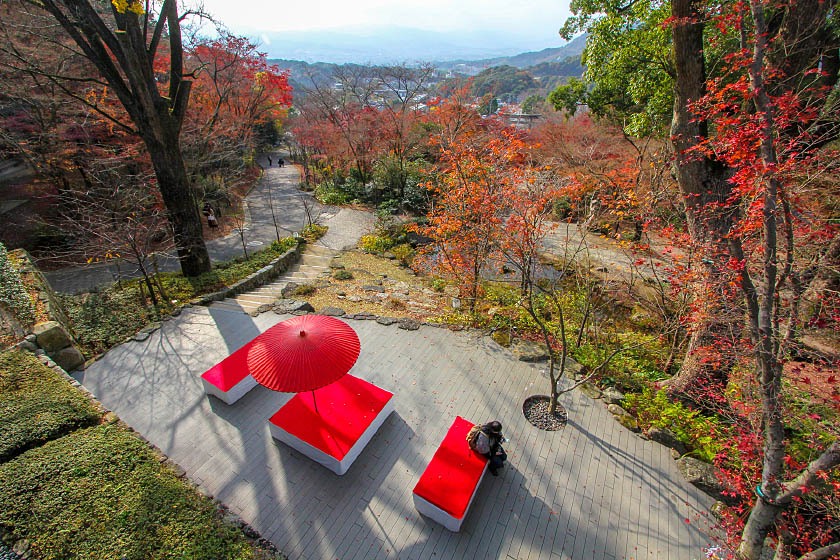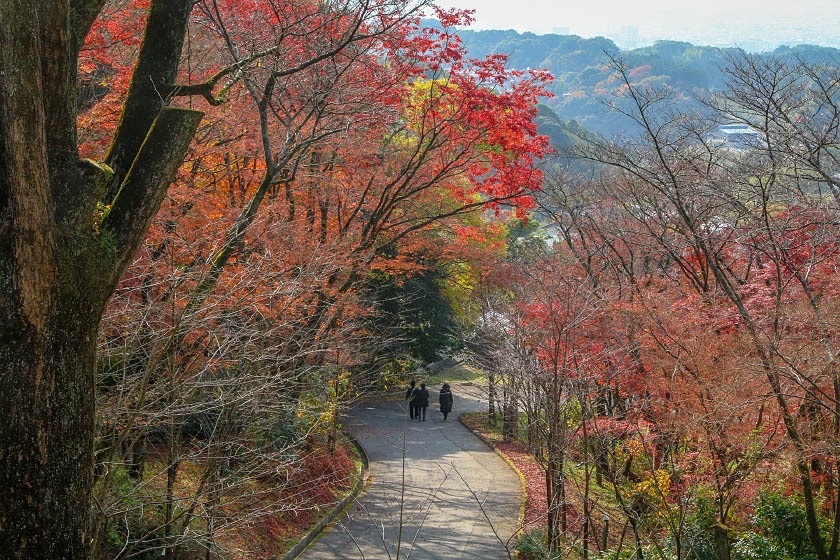 Questions? Ask in our forum.