Autumn Color Report 2012
Official autumn color reports by japan-guide.com
Where to see autumn leaves? - When do trees turn colors? - What trees turn colors?
Schedule of upcoming reports - Post your own report
2012/11/15 - Shosenkyo Report
by sean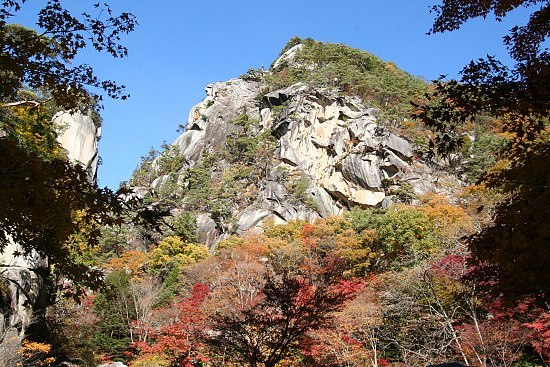 Shosenkyo Gorge in Yamanashi Prefecture is considered one of Japan's most beautiful gorges, offering great natural scenery consisting of landscapes with cliffs and many interestingly shaped rocks, a nature trail which runs along Arakawa River in the valley, and the famous view of Kakuenpo Peak.
Today I took a bus from Kofu (Yamanashi's capital city) to the foot of the gorge, from where I started a four-kilometer gentle hike up to the Sengataki Waterfall, passing by Kakuenpo Peak along the way. Just above the waterfall was a small town of restaurants and shops, mostly selling souvenirs and gifts made of crystal and precious rocks, which seemed to be the local specialty.
A further short walk took me to the bottom station of the Shosenkyo Ropeway, where I took a five-minute gondola ride to the observation area above, which provided panoramic views of the Southern Japanese Alps, Arakawa dam and Mount Fuji. Despite it being a weekday, there were quite a number of visitors at Shosenkyo Gorge today, evidently seen by how packed the gondolas were.
Autumn colors were not fantastic from the entrance of the gorge up till about one-thirds into the hike, when some nice autumn foliage and a carpet of red fallen leaves decorated the Tenkorin Forest (the size of it was more like a garden though). Walking on, I spotted more colors around Rakanji Temple and the small bridge that leads to it.
The scenery for the rest of the climb towards Sengataki Waterfall was magnificent, especially as the path provided nice views of Kakuenpo Peak from different vantage points. Autumn colors were still not at their best, but already very pleasant. At the observation area at the top station of Shosenkyo Ropeway, I was delighted that clear skies allowed for unobstructed views of Mount Fuji. As I enjoyed the view before me, I was thinking that Scott, who was reporting from the Fuji Five Lakes at the same time, must have had been able to get great views of it too.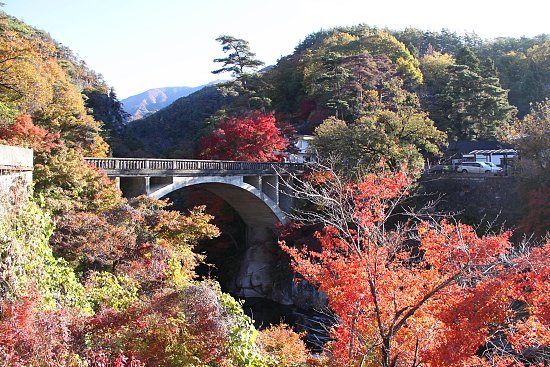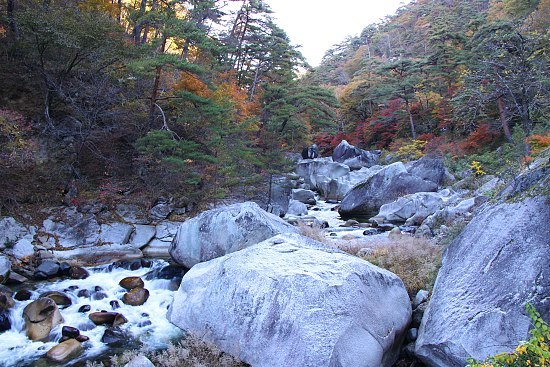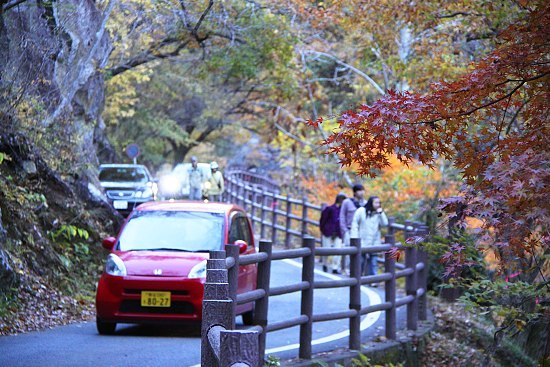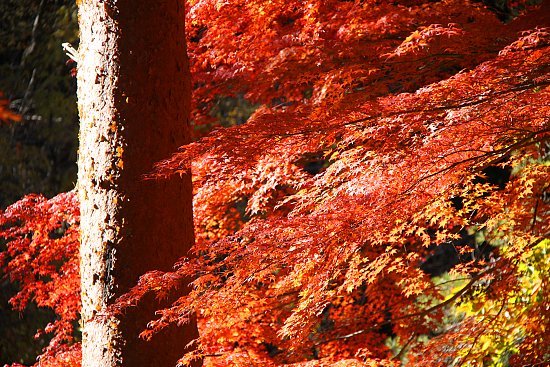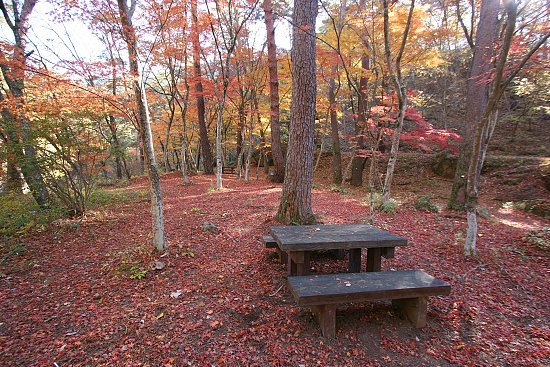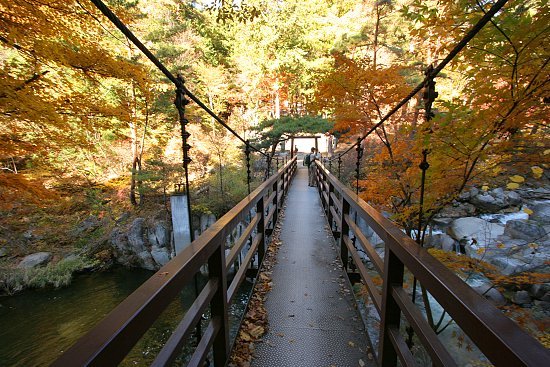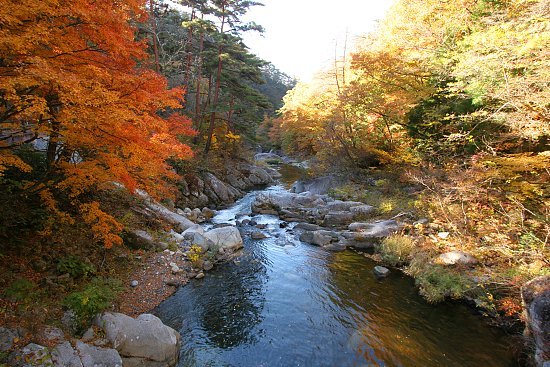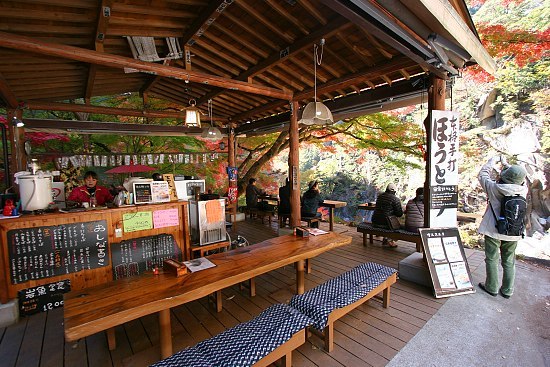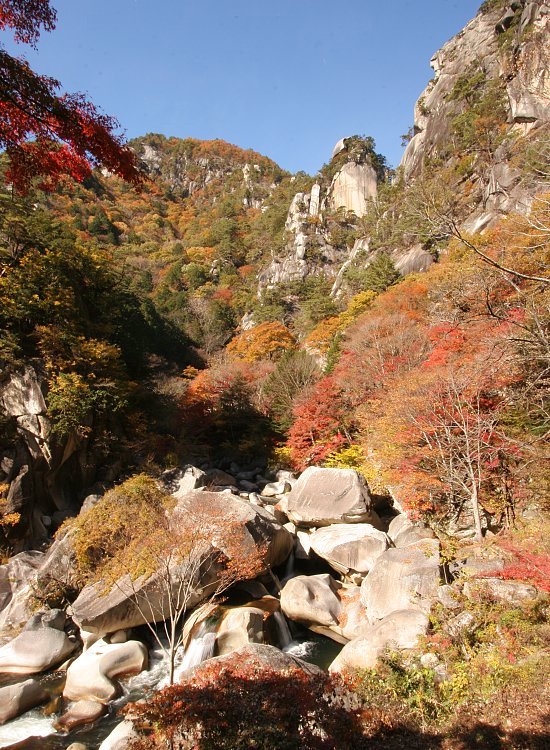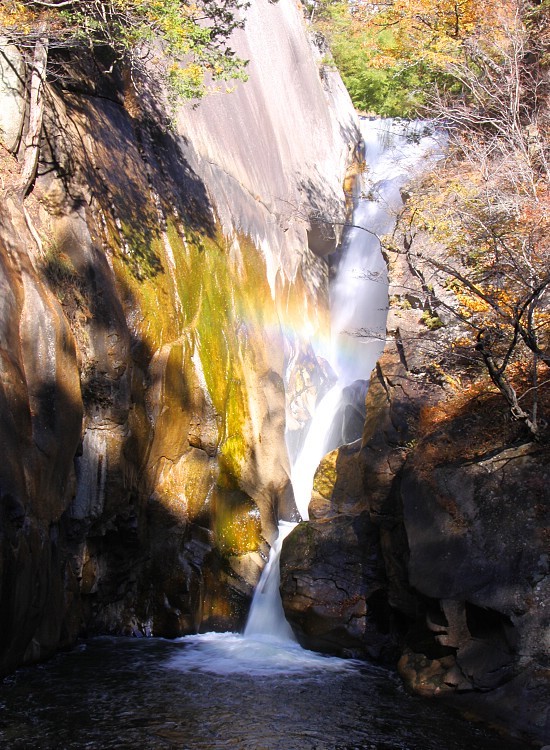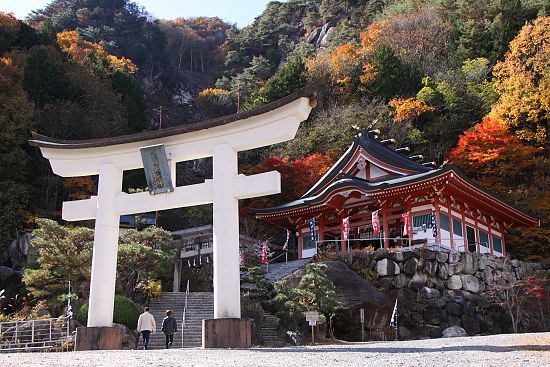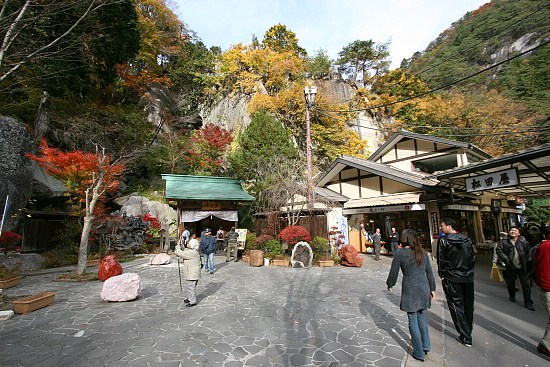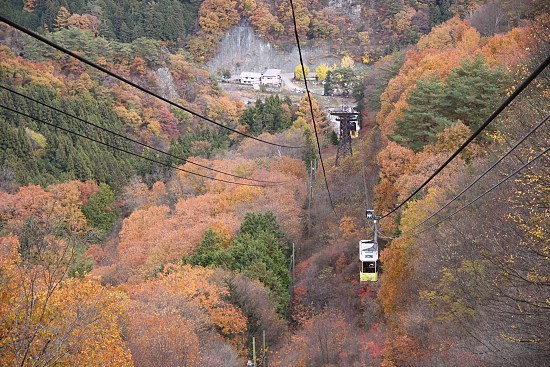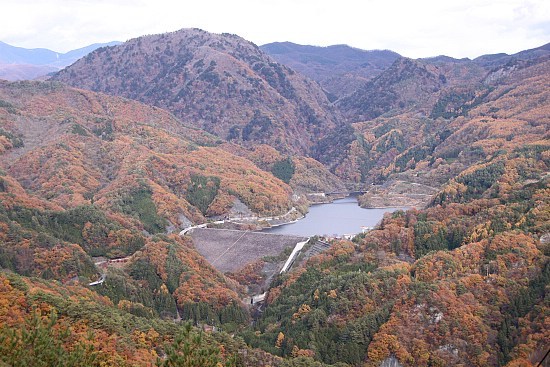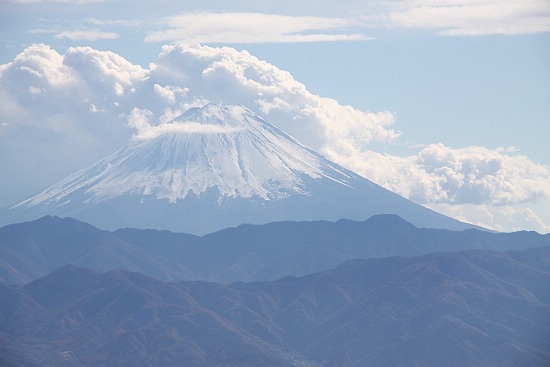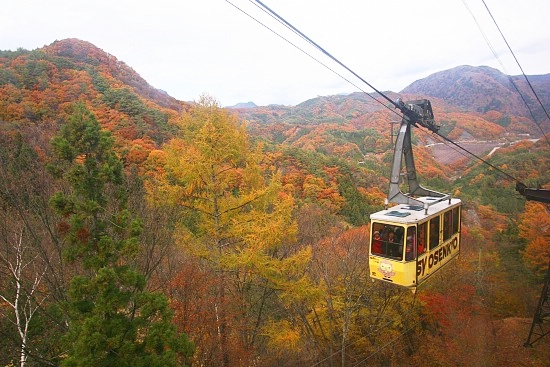 Questions? Ask in our forum.