Autumn Color Report 2013
Official autumn color reports by japan-guide.com
Where to see autumn leaves? - When do trees turn colors? - What trees turn colors?
Schedule of upcoming reports - Post your own report
2013/11/18 - Kyoto Report
by sean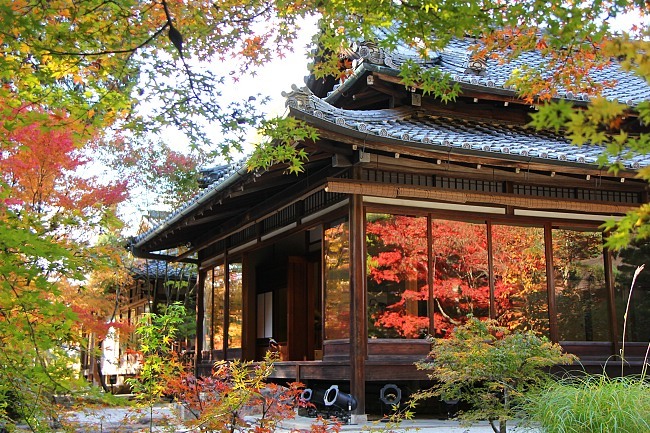 The main autumn color season has gradually shifted to Kyoto, where visitors have arrived in numbers. Today I checked out some of the city's popular autumn leaf spots, and was pleased to see some pleasant fall views, albeit it being still somewhat early into the season here.
My first stop was at Sanzenin, a well-liked temple in rural Ohara, which is 30 minutes north of central Kyoto by bus. The temple has a variety of buildings, walking paths and gardens, including a moss garden and a traditional Japanese garden called Shuhekien Garden. Sanzenin is usually a relatively early location for autumn colors in Kyoto. However, today I found majority of the maple trees here to be only heading towards the halfway mark, with the odd tree or two showing already pretty saturated colors. Autumn views here should get better over the next few days and visitors over the coming weekend should be in for a treat.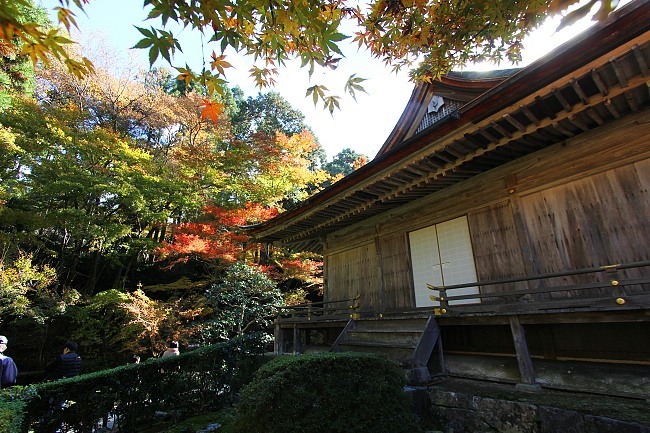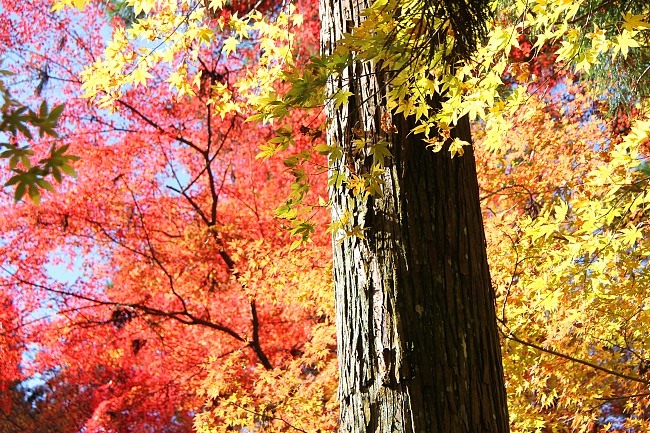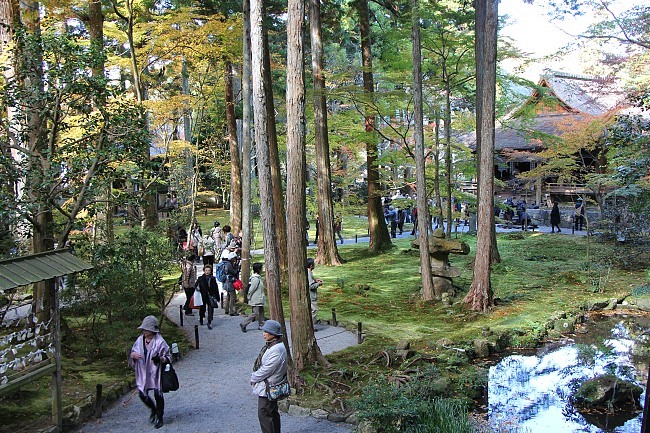 I next visited Eikando Temple, my personal favorite for autumn leaf viewing in Kyoto. The temple is famous for the brilliant fall views that it presents and it did not disappoint today. There were parts of the temple's garden where views were already close to being at their best. On the other hand, there were also stretches within the temple's spacious compound where the maple trees were still green. Excellent fall scenery can be expected at Eikando over the next week or two. Until December 5, the temple is having a light-up every evening from 17:30 to 21:00 (600 yen, entry until 20:30).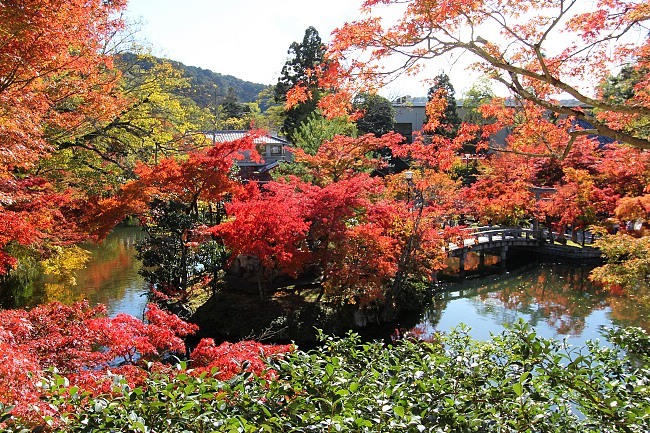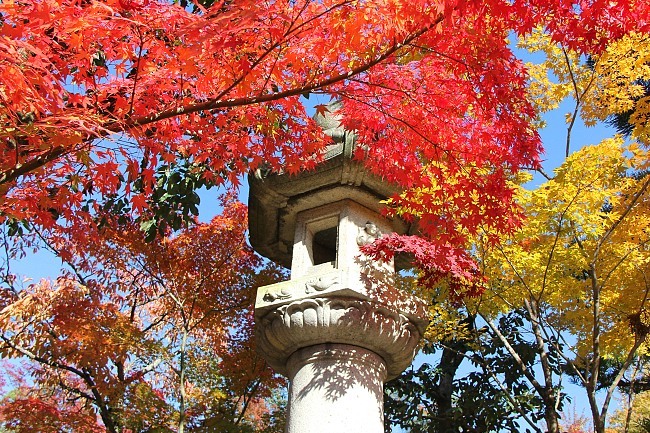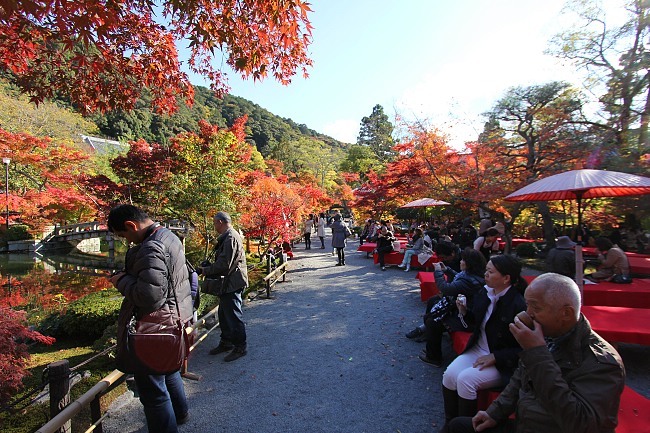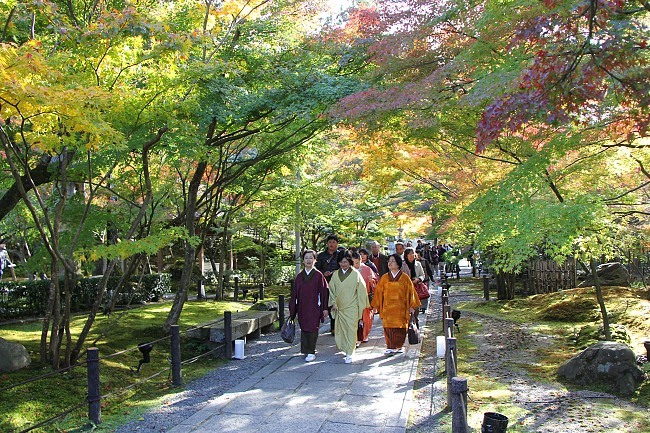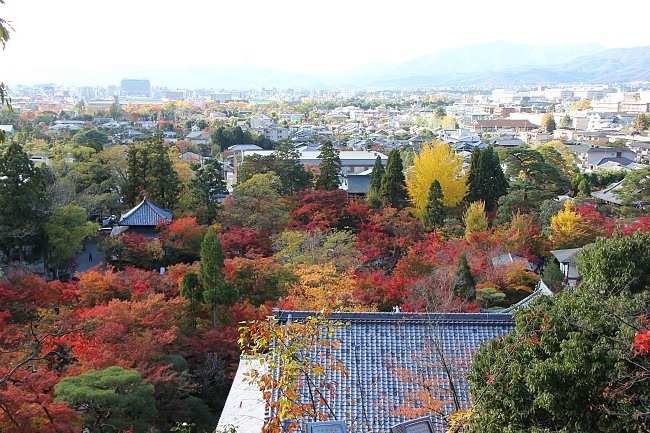 A short walk from Eikando took me to Nanzenji Temple, where the season was at the adolescent stage and colors overall can get only better over the next few days. The front garden at Tenjuan, a sub-temple at Nanzenji, offers already pleasant views with red and orange maple trees. The trees around the pond at the back garden were at a relatively early stage, and I estimate they will take about another week before they reach their peak.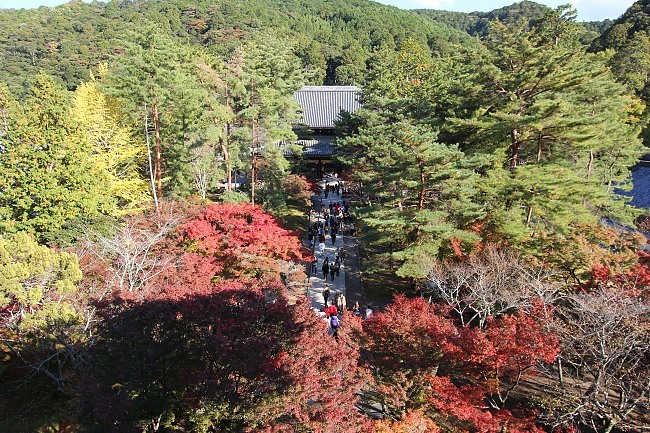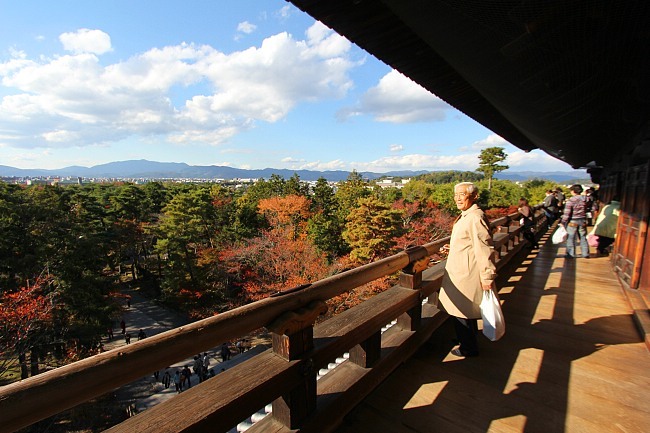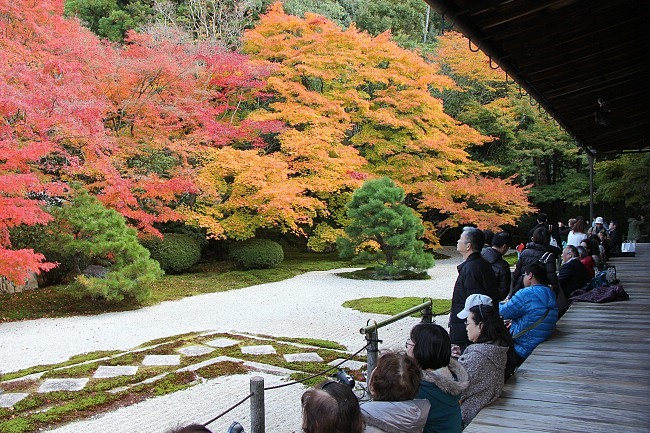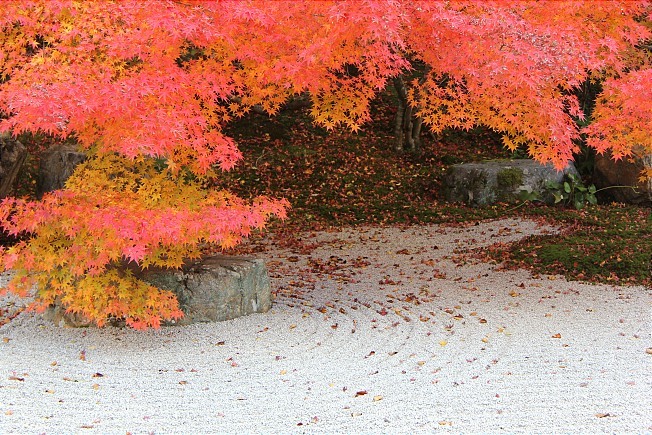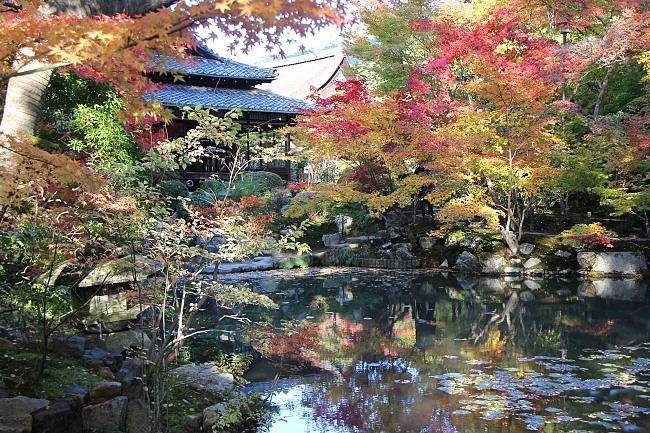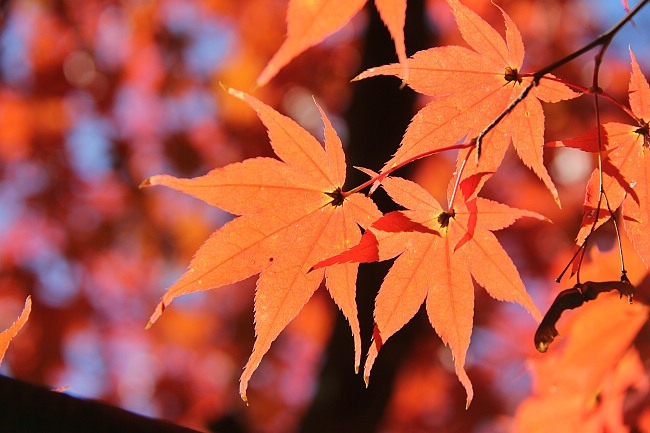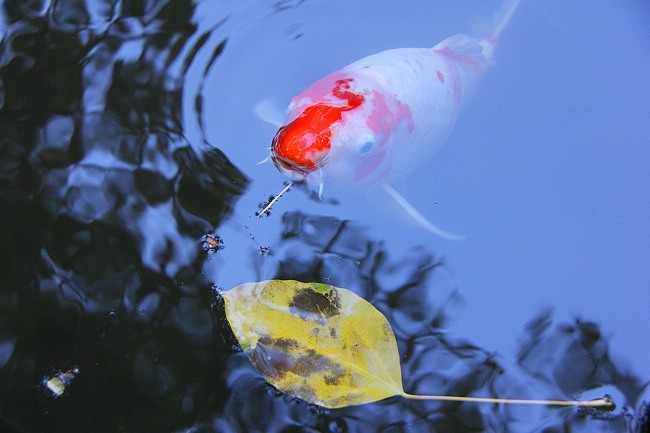 I ended the day at Kiyomizudera Temple, one of the most visited autumn leaf spots in Kyoto. I had the impression that the colors were about halfway to their best, but the late afternoon sun shone brightly adding to the reddish tint of the trees, enhancing their warm shades. Kiyomizudera is also holding illuminations every evening till December 8. Evening entry starts at 18:30 and ends at 21:30, and the gates close at 22:00 (400 yen).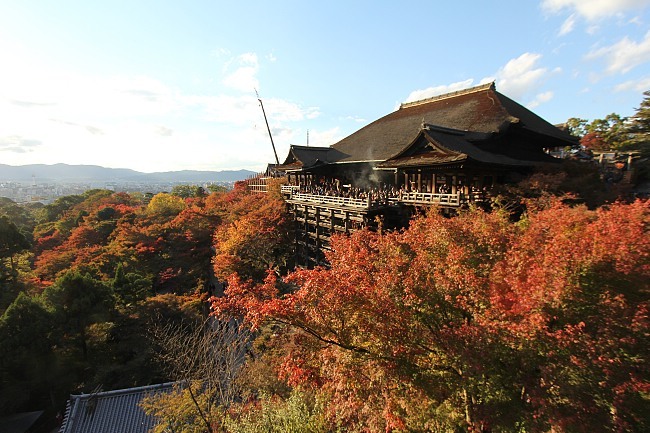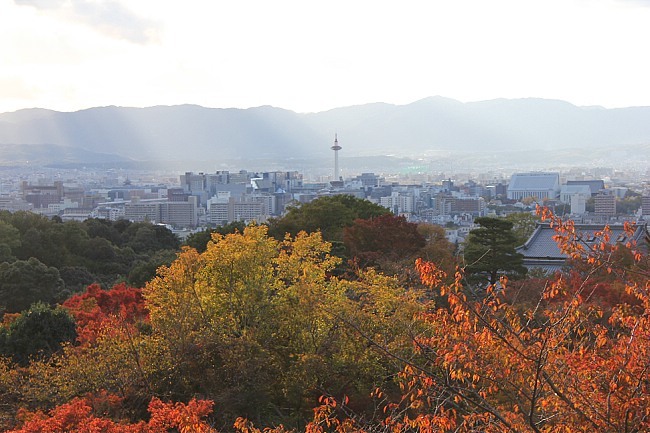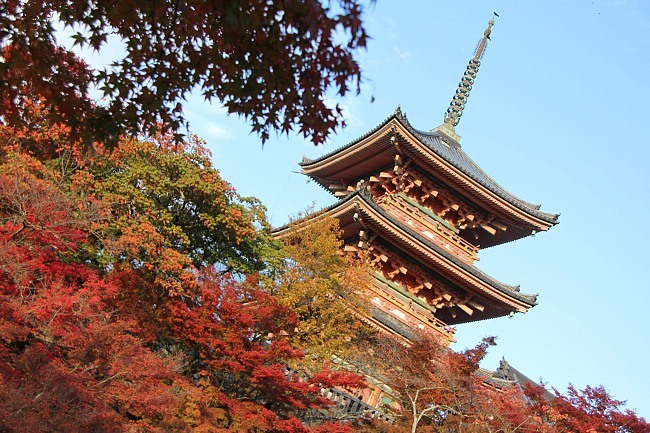 Questions? Ask in our forum.