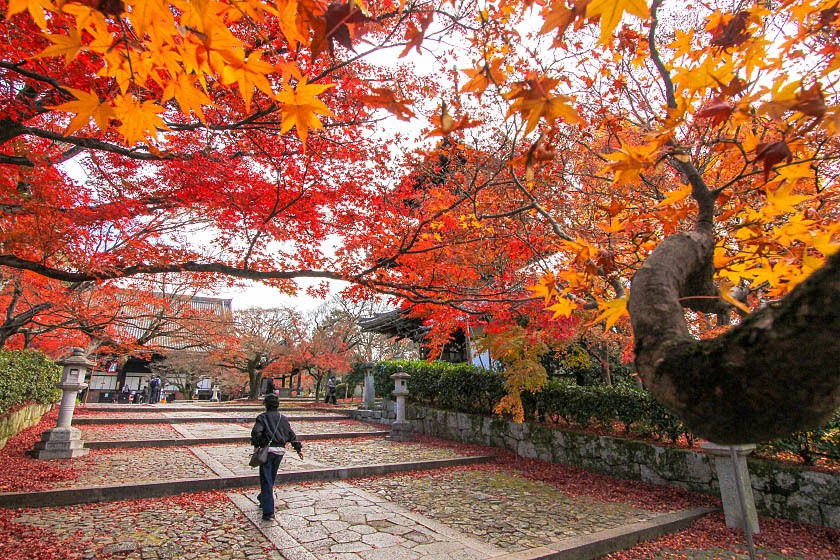 Japan's autumn color season is finally finishing up for the year as winter snows are beginning to fall on the country's tall mountain peaks.
For those hoping to catch the last of the autumn colors this year, hope is not lost, as the late-changing cities of Tokyo and Kyoto are still showing some final displays of color this week. In Tokyo yesterday I was impressed to find many of the city's autumn color hot spots still very much at their peak color.
Today, I headed to Kyoto, five days after my last visit to the still-peaking city, to see how far the colors had changed. Not surprisingly, the colors in most of the places I visited today had finally past their most vibrant stage as many leaves were falling and browning. Still, there were plenty of great colors to be enjoyed and visitors can likely still enjoy the last of the leaves here through the end of the week.
My first destination today at Kodaiji Temple, a classic Zen temple established in 1606 in memory of the warlord Toyotomi Hideyoshi. The temple's grounds feature an impressive array of landscape gardens which happen to feature a lovely collection of color-changing trees.
Today I found the colors around Kodaiji to be past their peak. There were, though, some lovely flashes of color provided by a few momiji (Japanese maple) trees around the grounds which made for a pleasant visit. I expect the colors here will last through the end of the week before being mostly gone.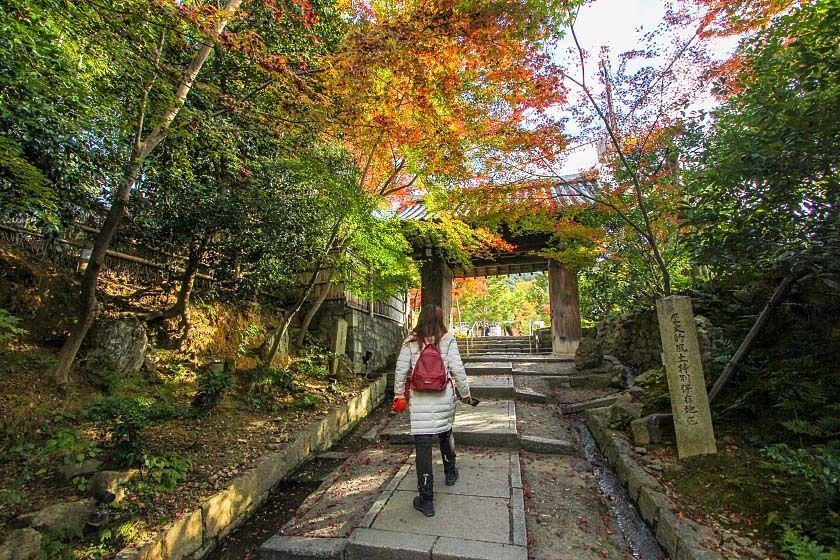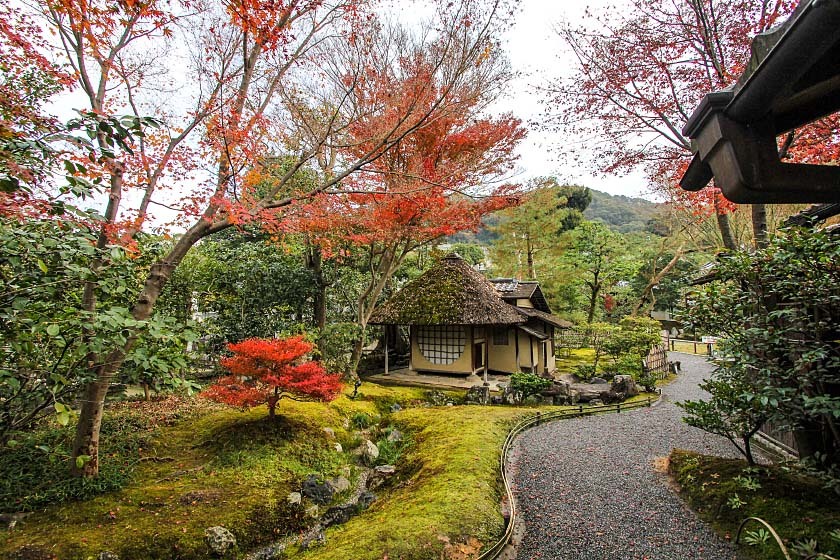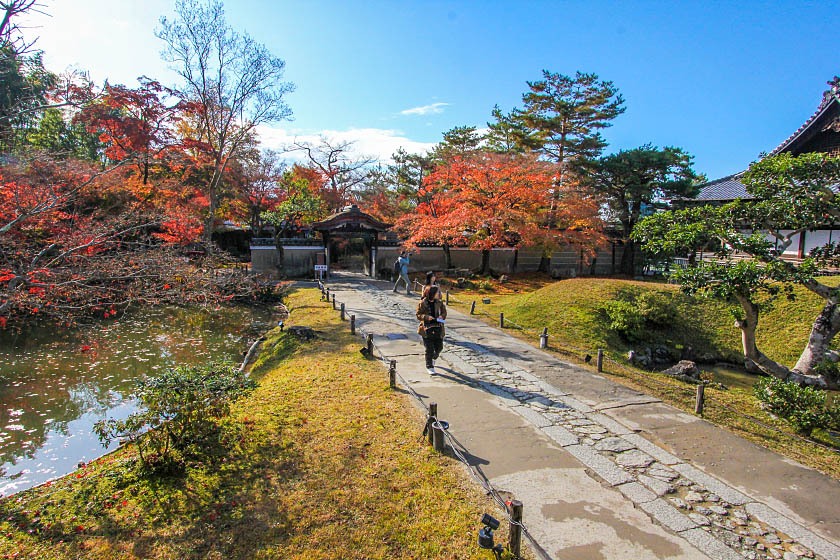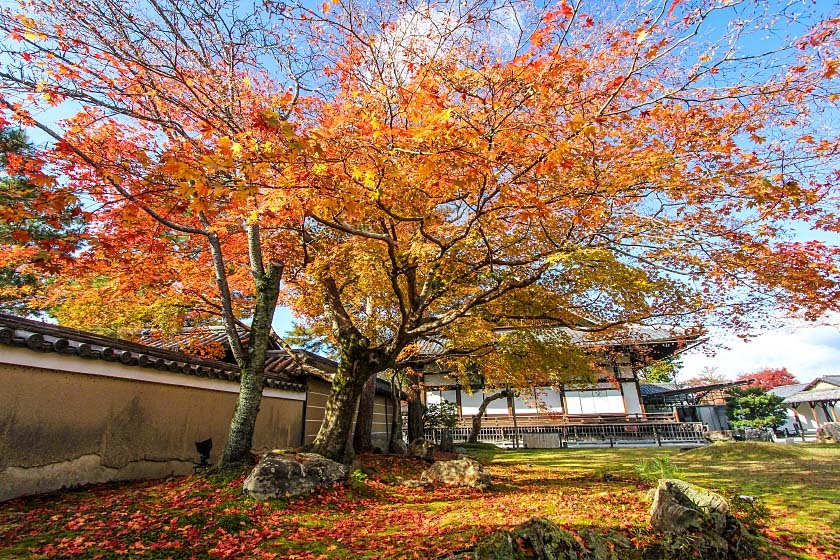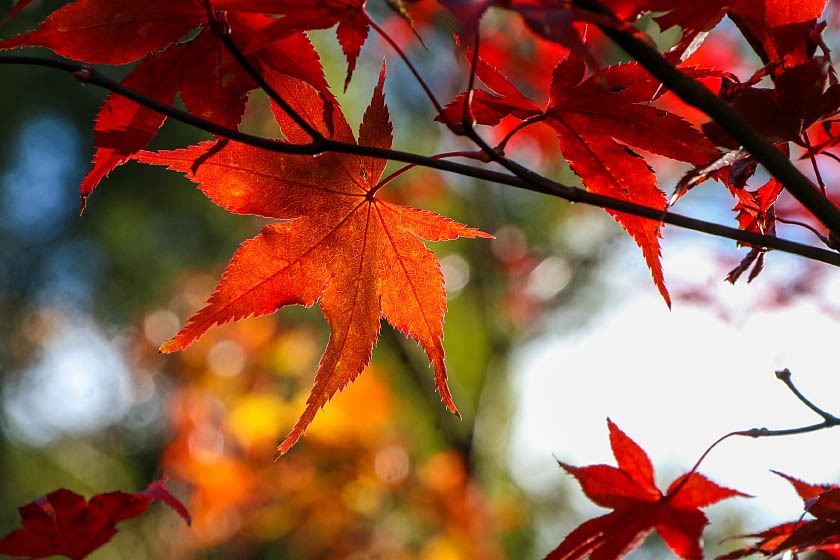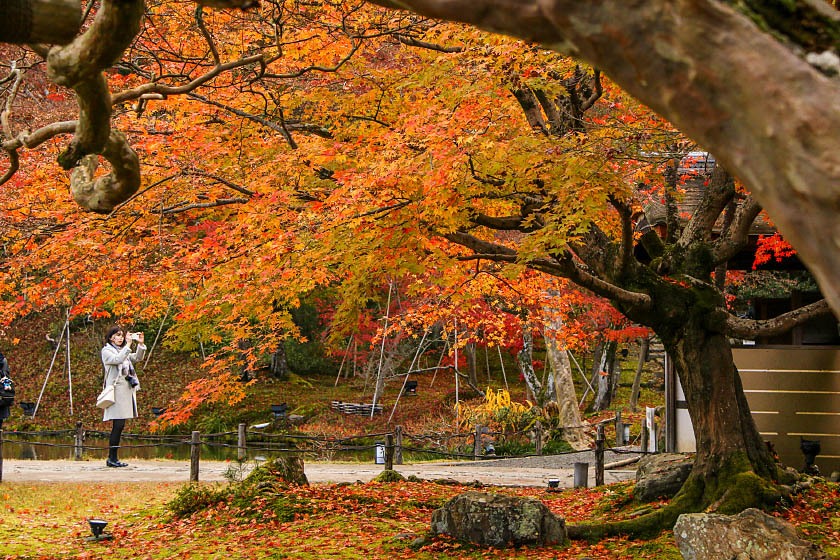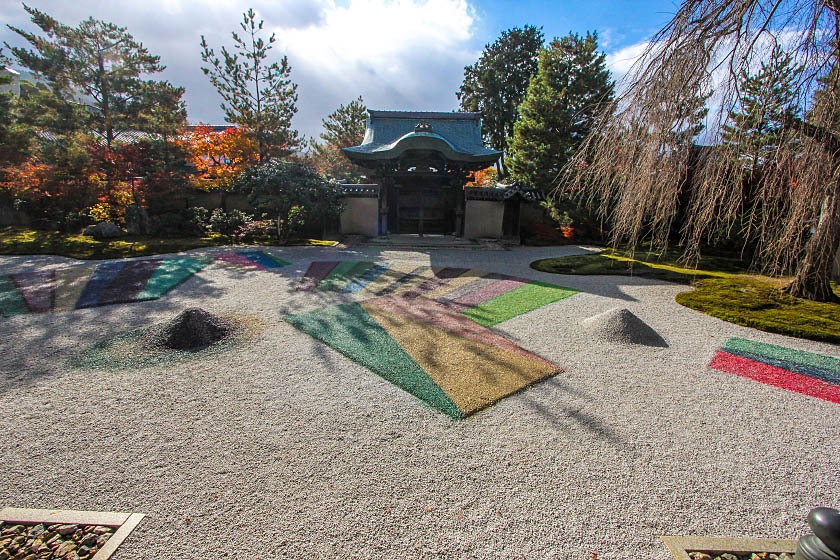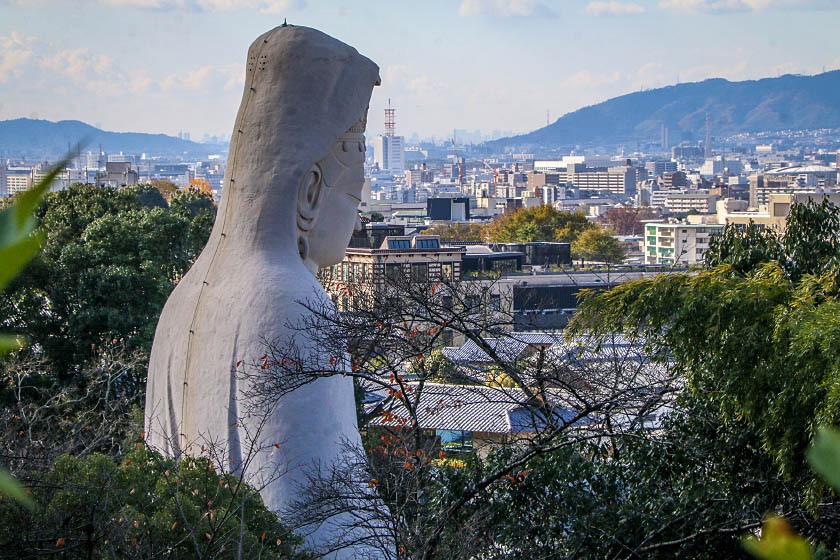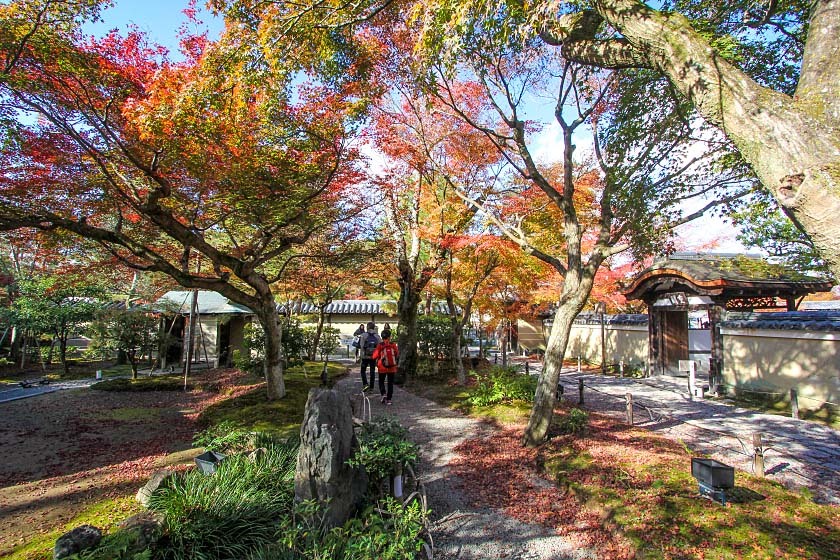 My next stop was to Eikando Temple, one of the great temples of eastern Kyoto. The labyrinthine grounds here are home to some of the city's most impressive autumn colors.
After catching the colors here at their peak last week, I found the leaves clearly sparser today and falling rapidly. But despite this, the momiji here were absolutely breathtaking in spots, and should still be relatively attractive through the end of the week.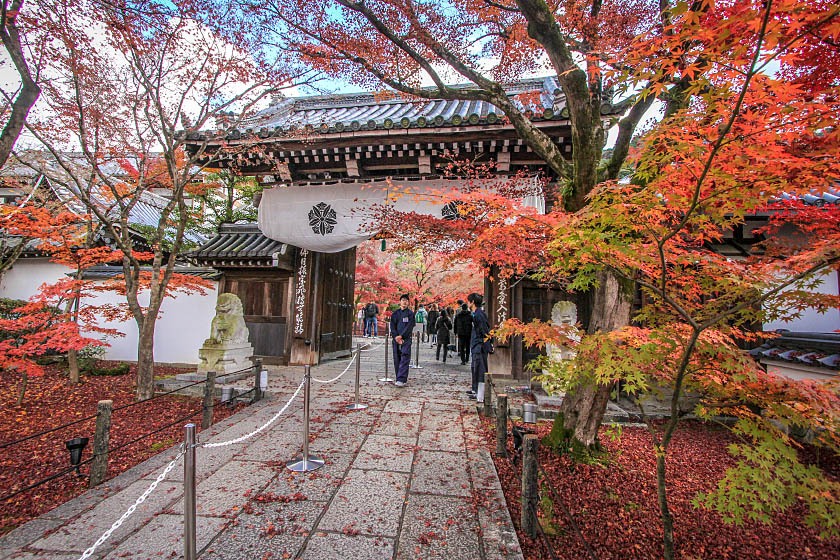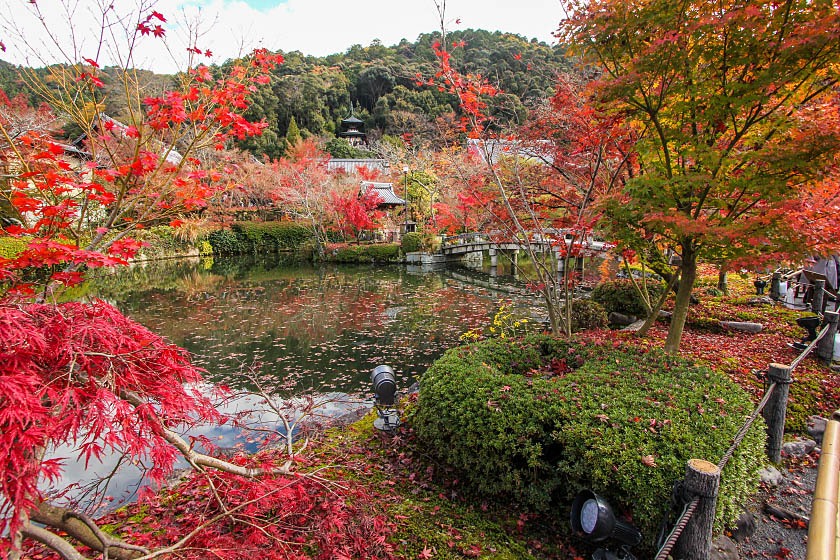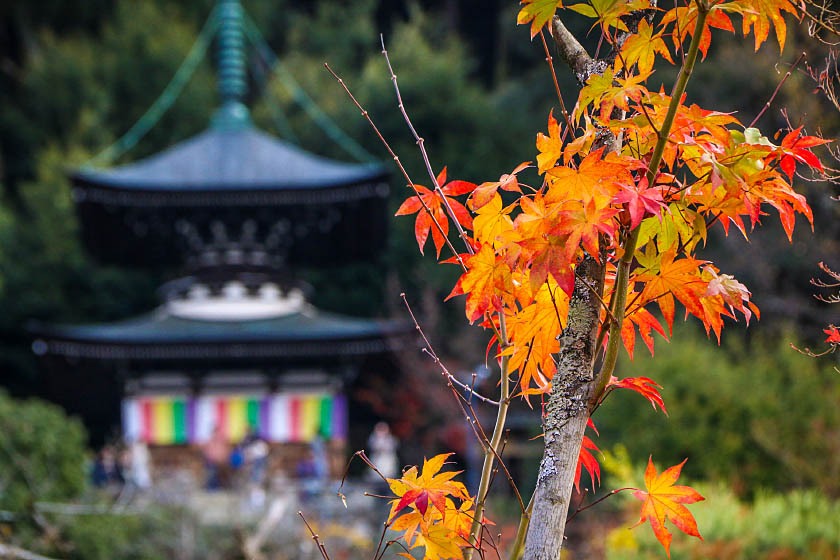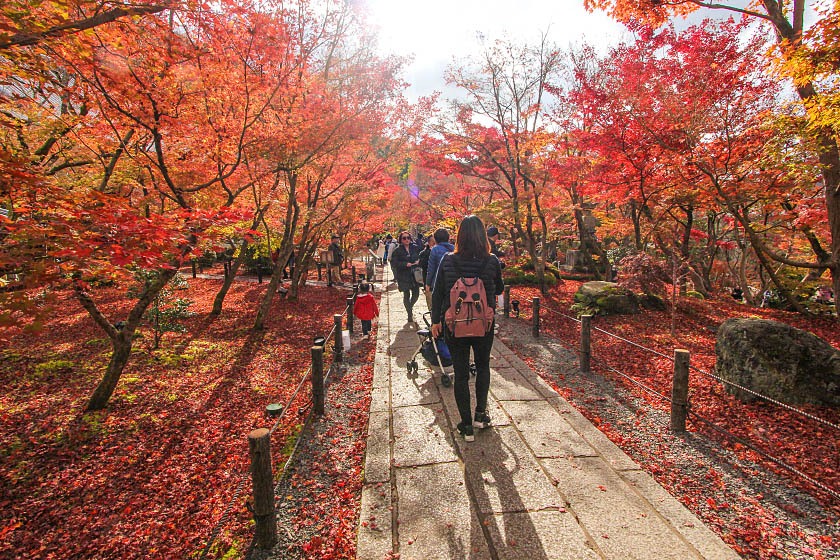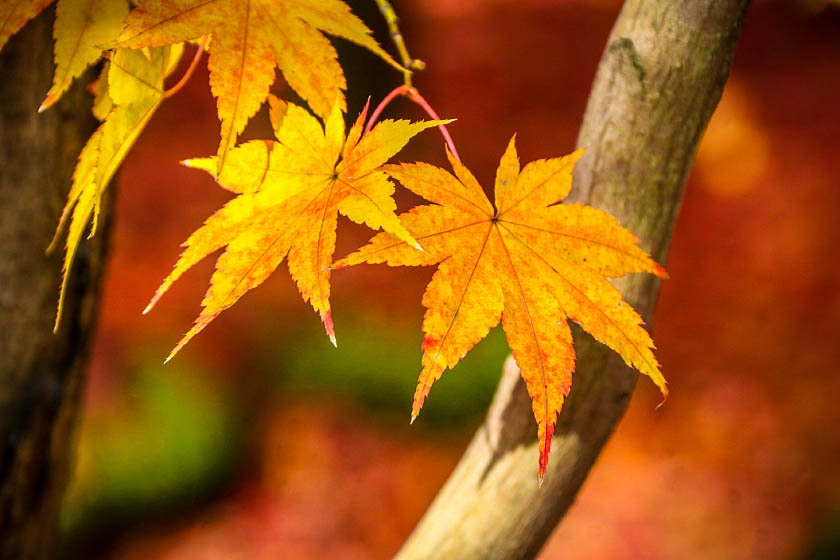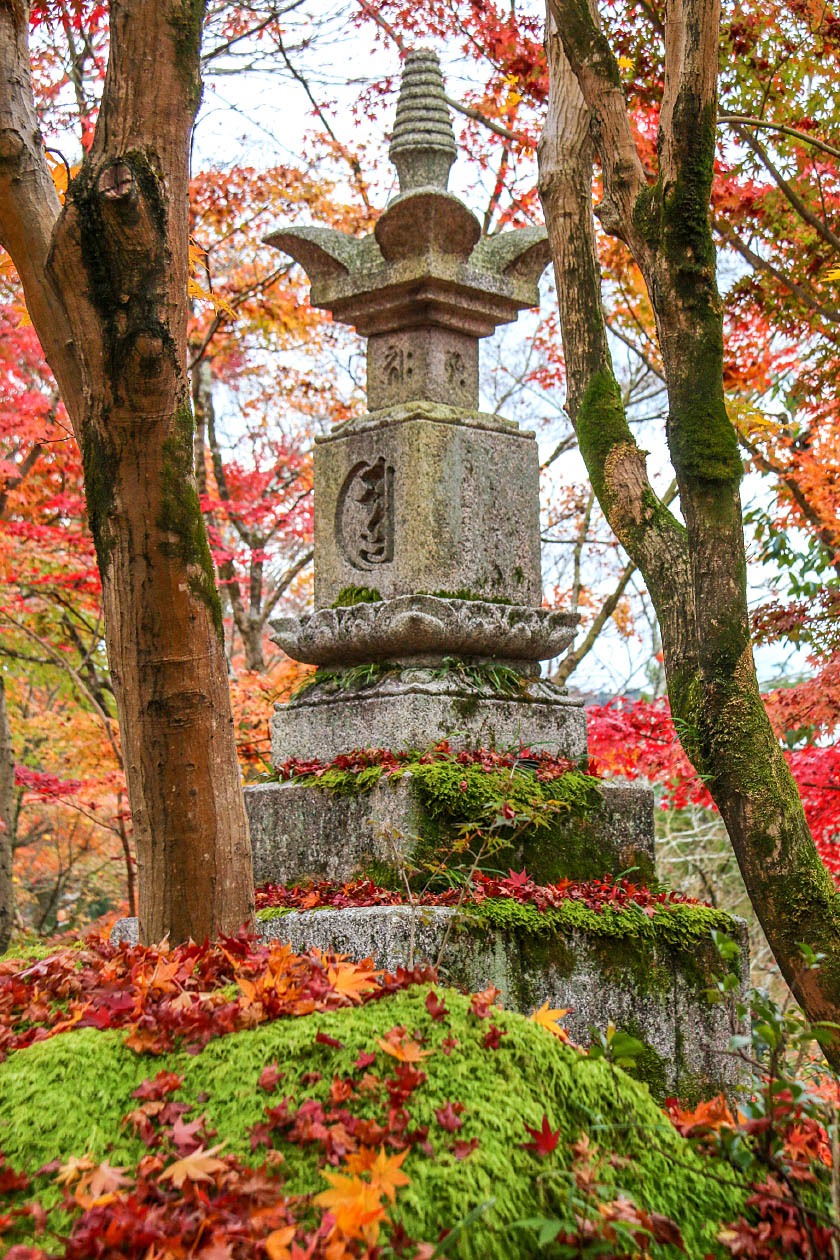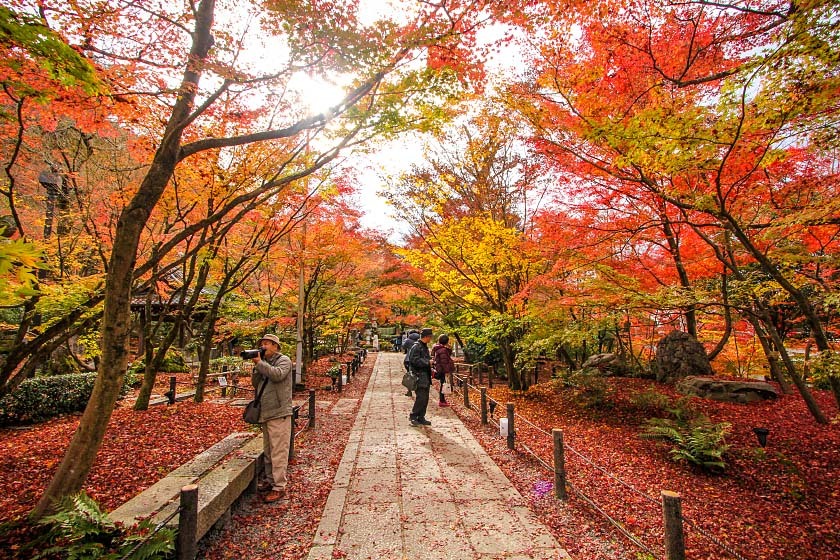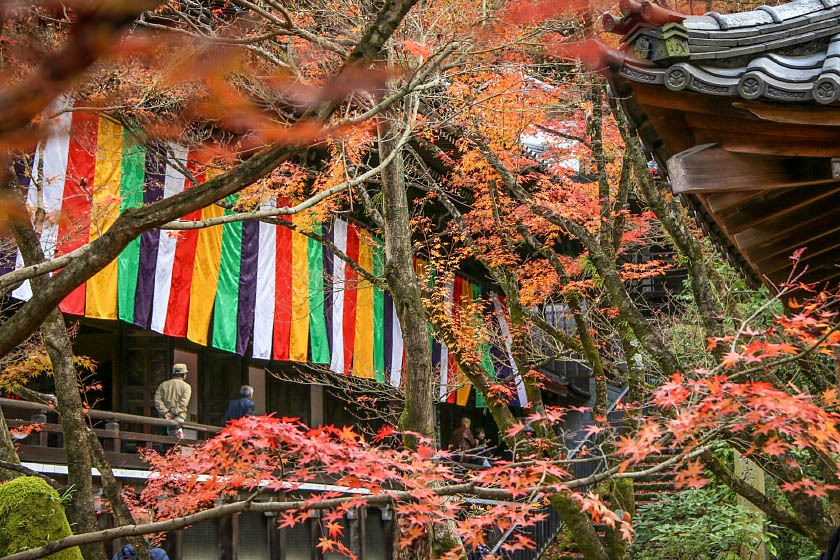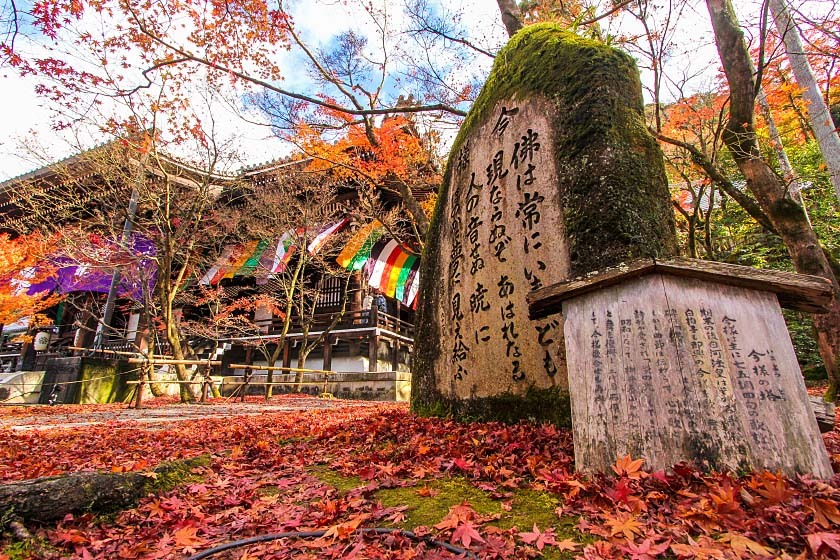 My final stop for the day was to Shinnyodo Temple, just a 20-minute walk northeast from Eikando. Shinnyodo is also well-known for its autumn colors, and is a famously later-changing than other temples in Kyoto. Today, I found the leaves here to be quite advanced, but still very nice, especially the momiji around the back side of the main hall.
Like the other spots, I expect the colors to be nice here until the end of the week.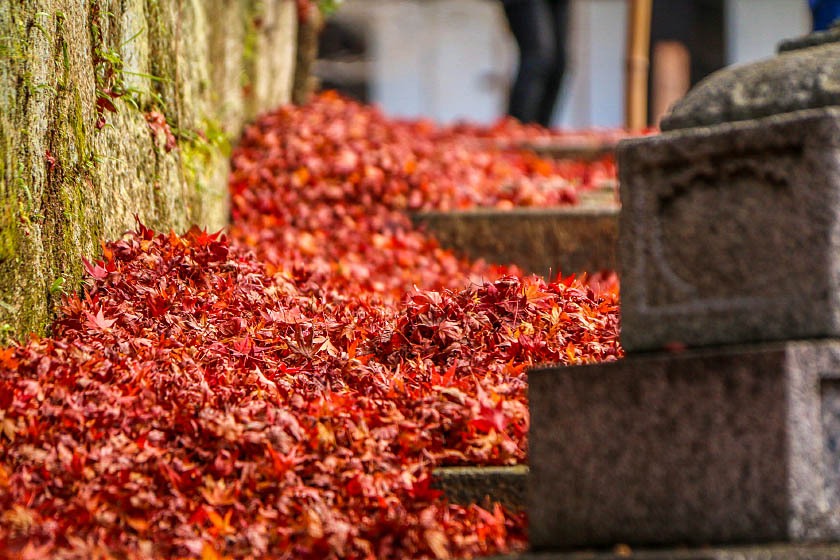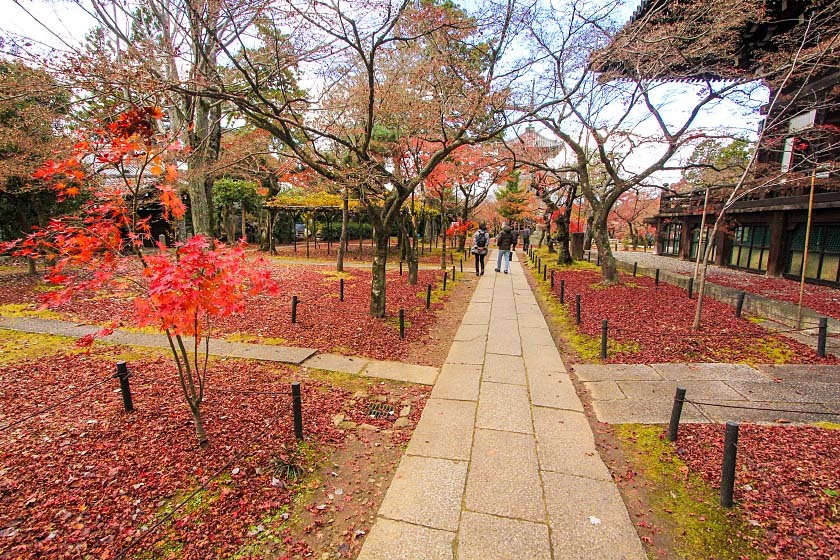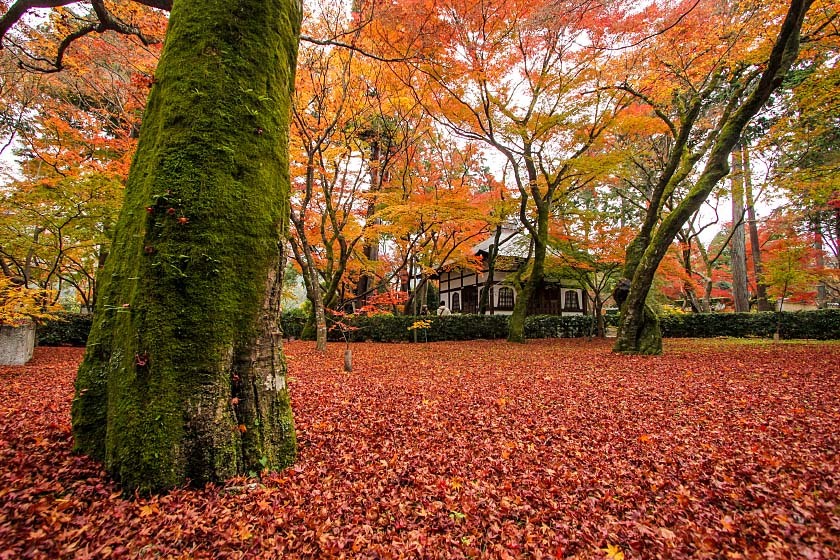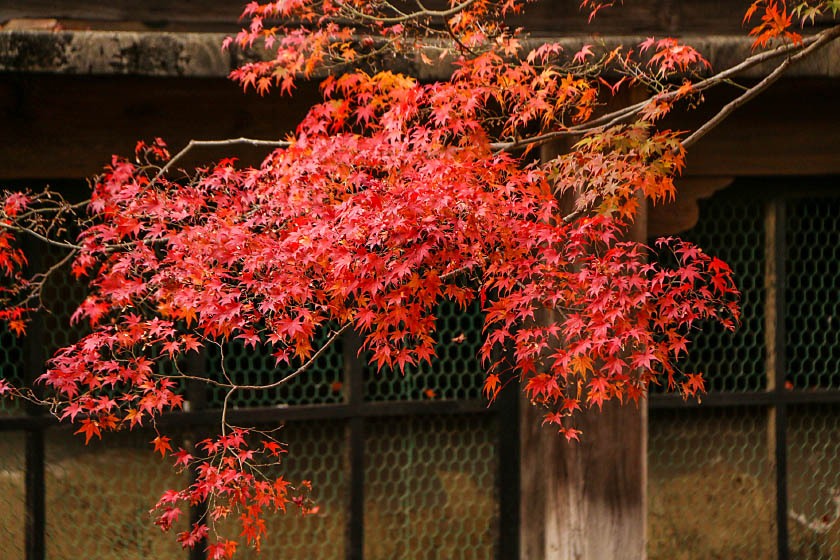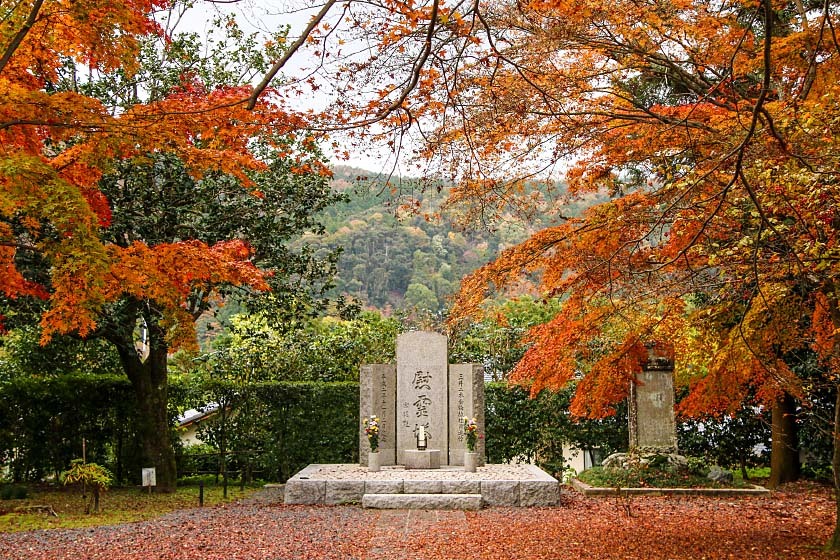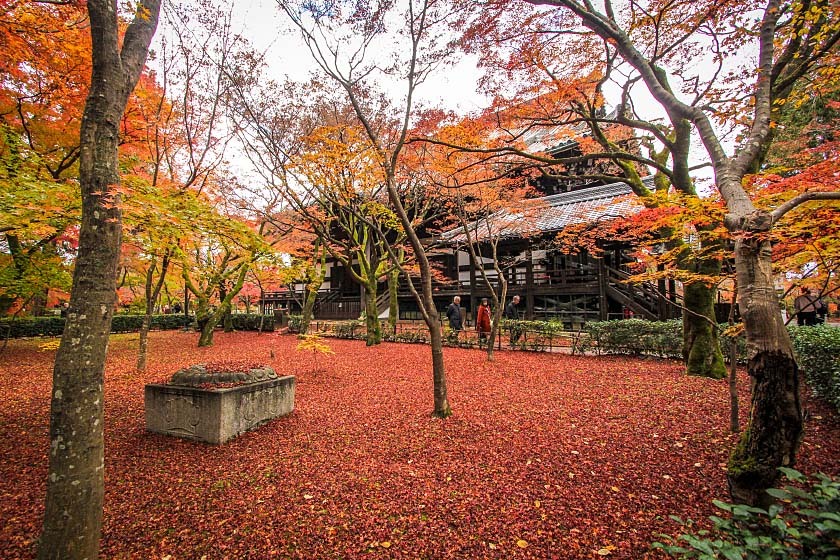 Questions? Ask in our forum.