Geibikei: Starting to Change
The autumn color season continues to brighten the landscapes here in Japan as places in high mountain elevations like Nikko and the Japan Alps are reaching their peak coloring.
Today, I headed to another part of the country starting to see it's trees changing color: Japan's northerly Tohoku Region. After a rather warm summer, the koyo (autumn color) "front" is moving slightly slower compared to other years, and in Tohoku, that means places in lower elevations are only just beginning to see the leaves start to change.
My destination today was one such place: Geibikei Gorge in southern Iwate Prefecture, not far from the historic city of Hiraizumi. The gorge (not to be confused with the nearby and similarly named Genbikei Gorge) is attractive all year round, but in autumn, the trees clinging to the steep stone walls surrounding the Satetsu River are quite beautiful at the peak.
Today, however, the gorge's foliage was only just beginning to change colors. I expect the colors here will deepen over the coming weekend and be at their best possibly starting sometime next week.
Even as the season was just starting here, the scenery was still lovely today as I enjoyed the gorge the traditional way: by river boat. With tours leaving roughly once an hour (1800 yen, 90 minutes), each boat is piloted by a boatman who explains, entertains and even sings traditional folk songs along the way. About halfway through, we were able to walk around an inner part of the gorge as well to take in the sights up close. All in all a very pleasant place to enjoy the season.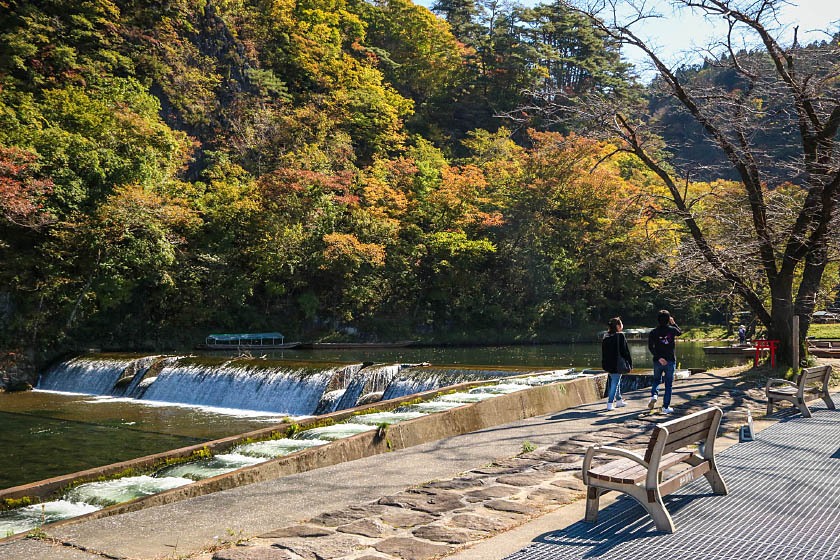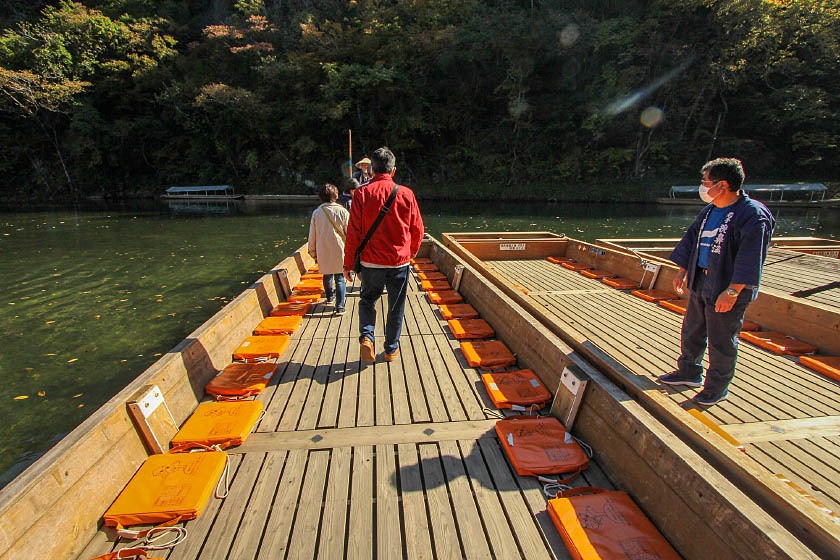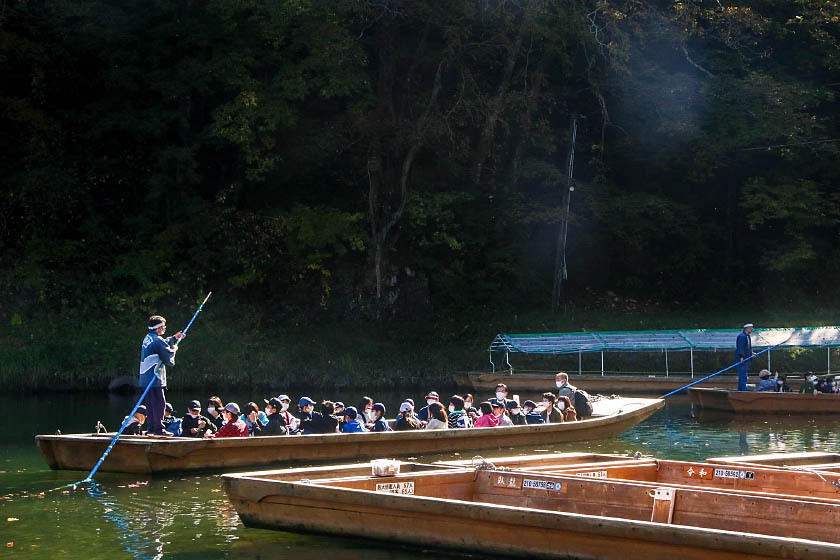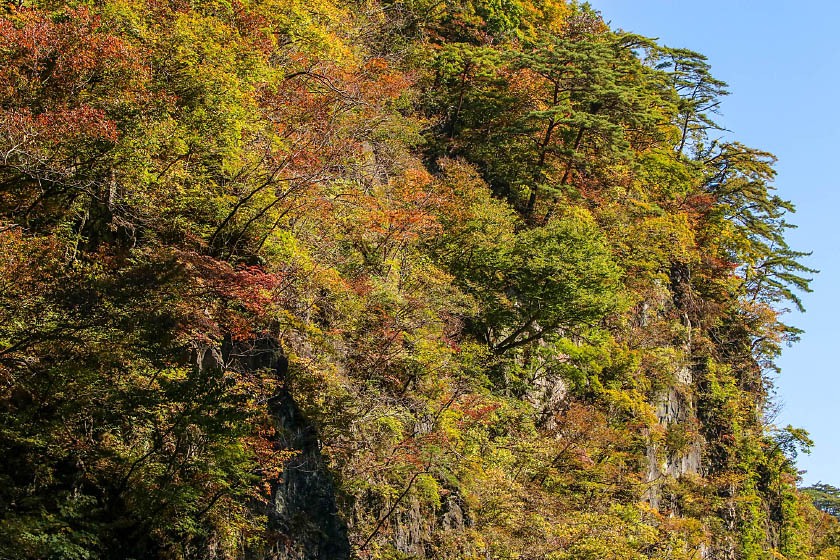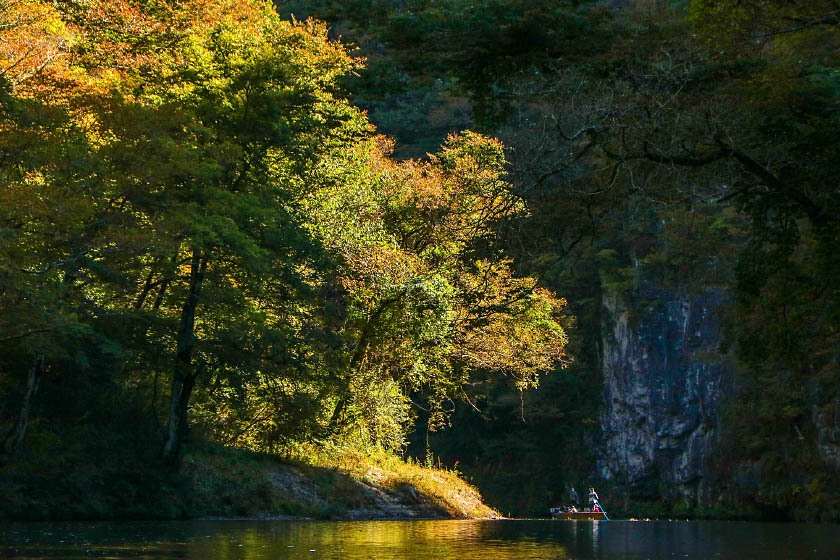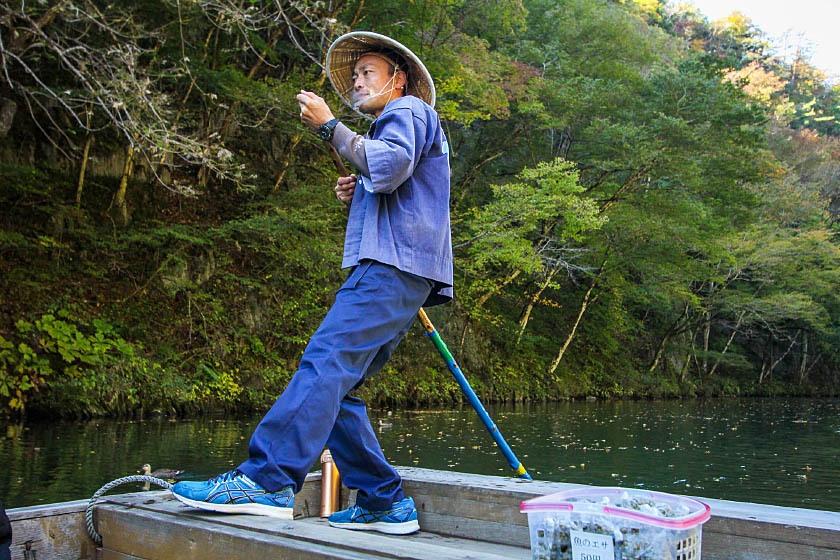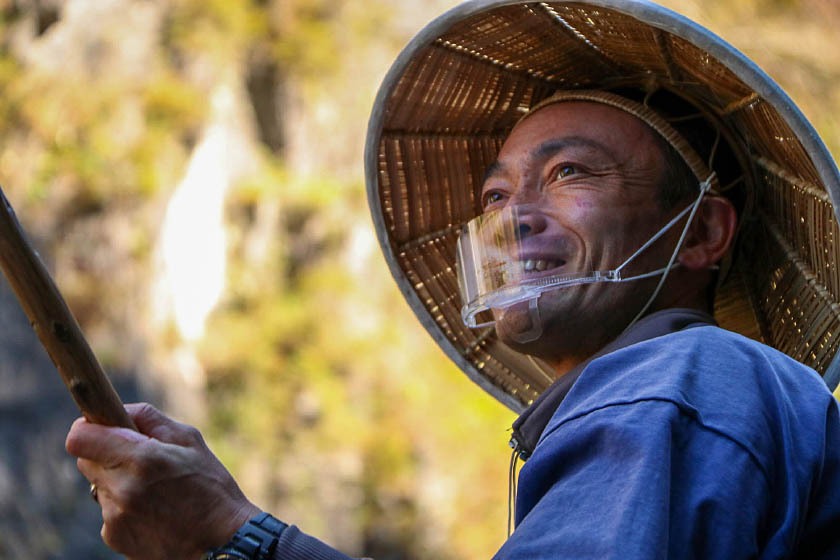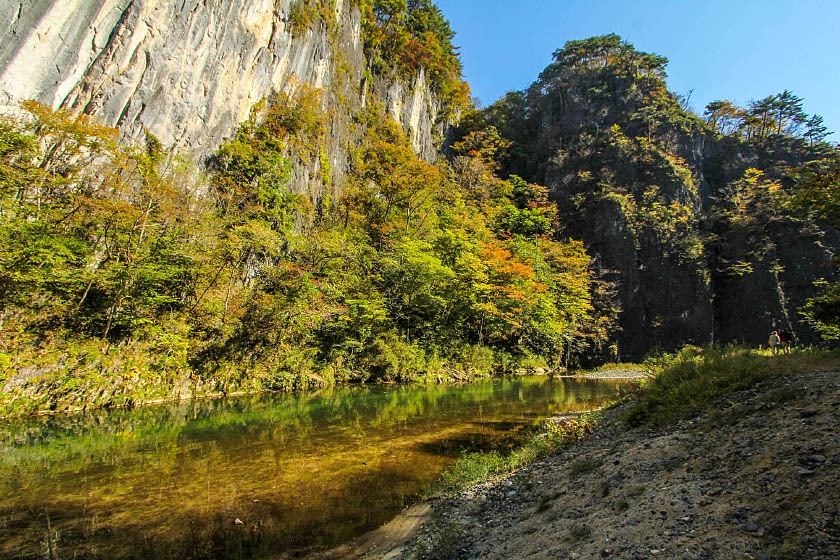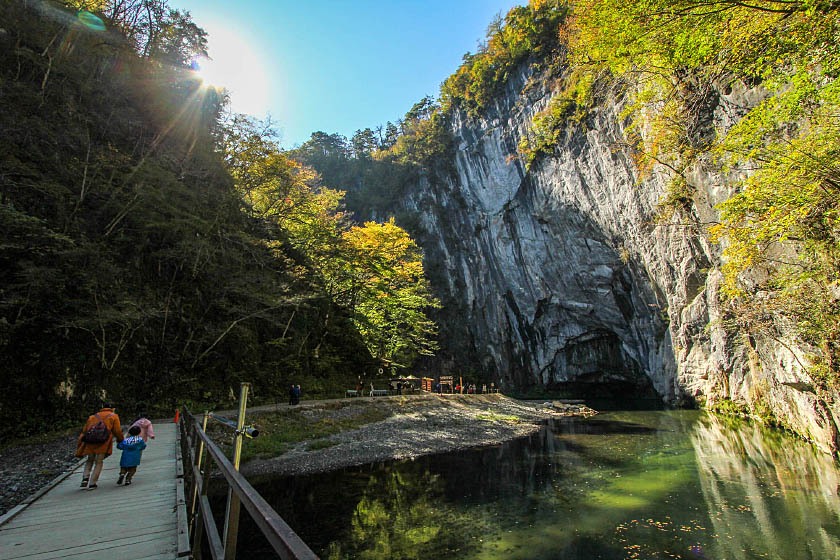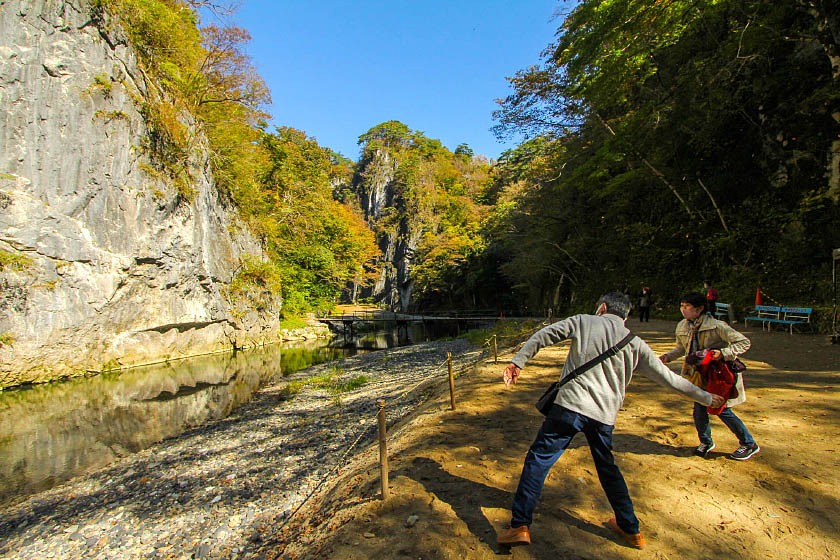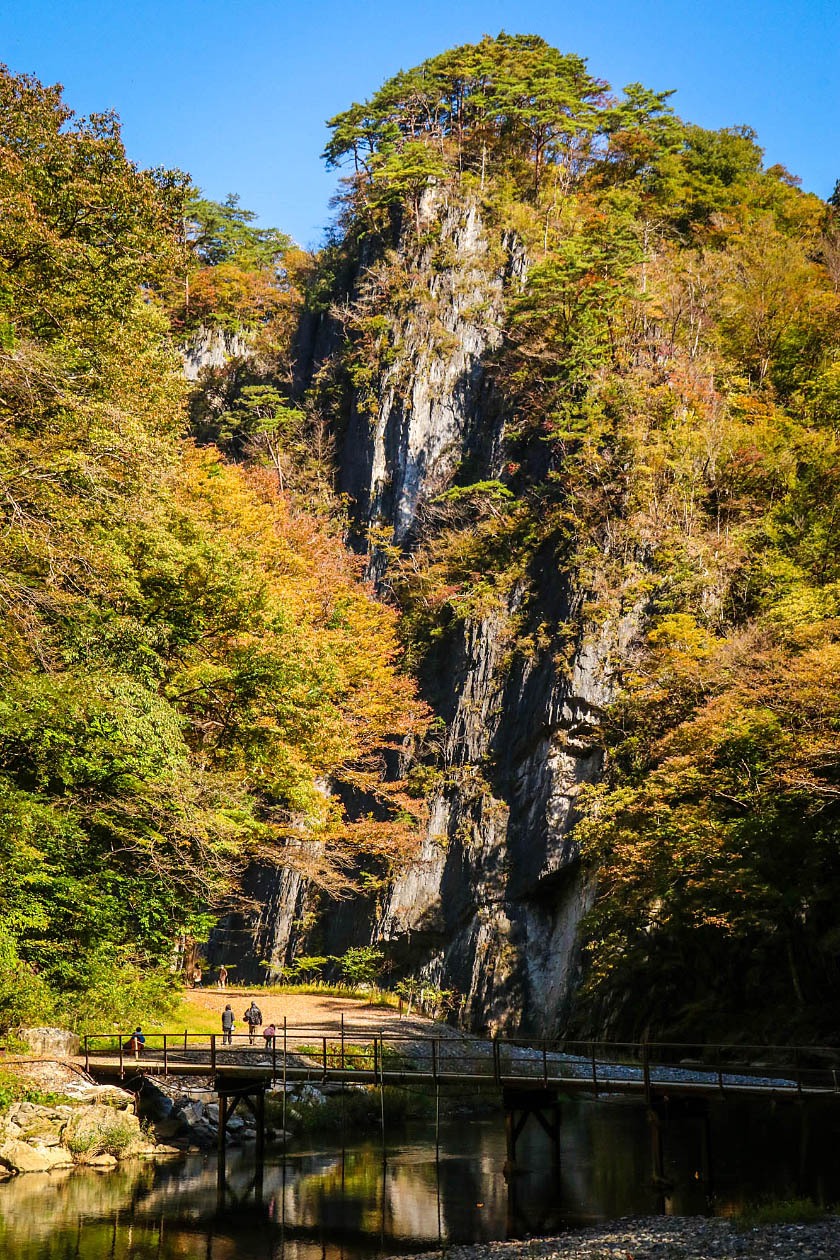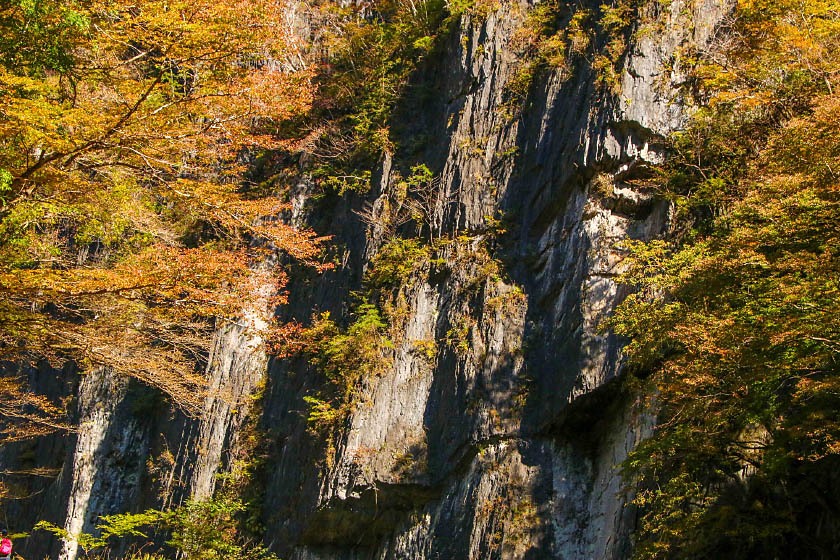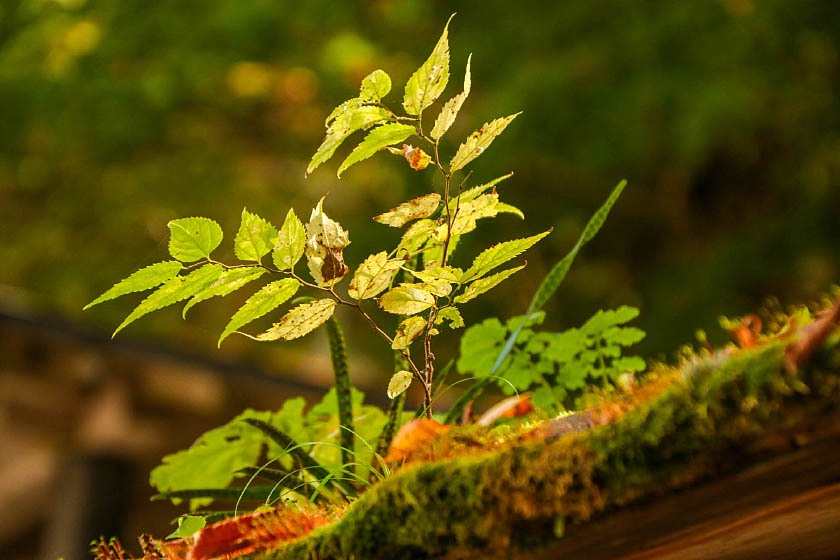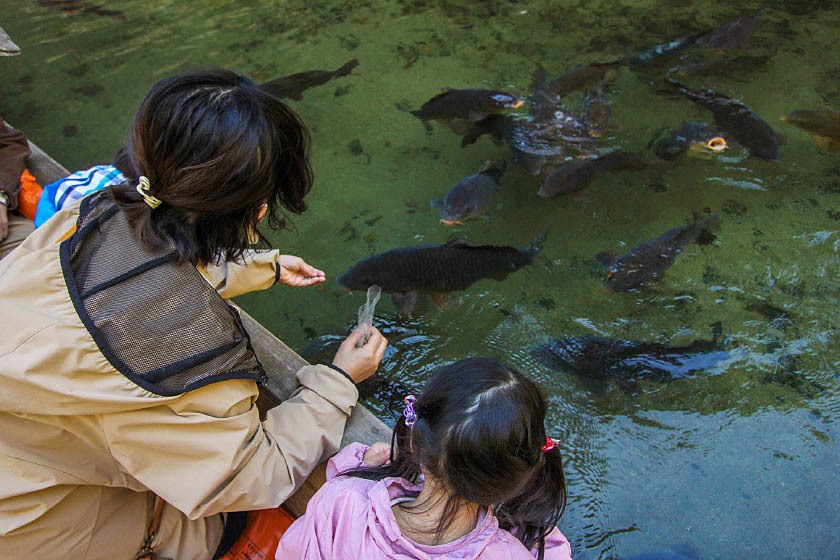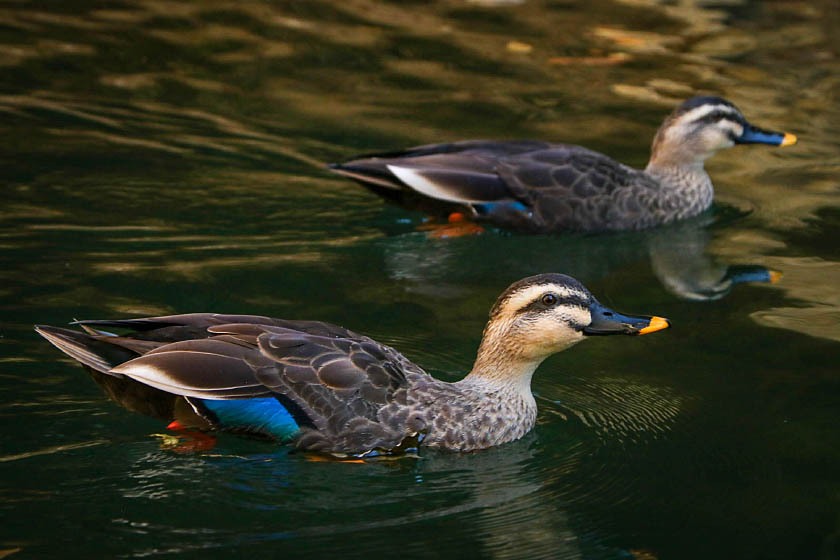 Questions? Ask in our forum.