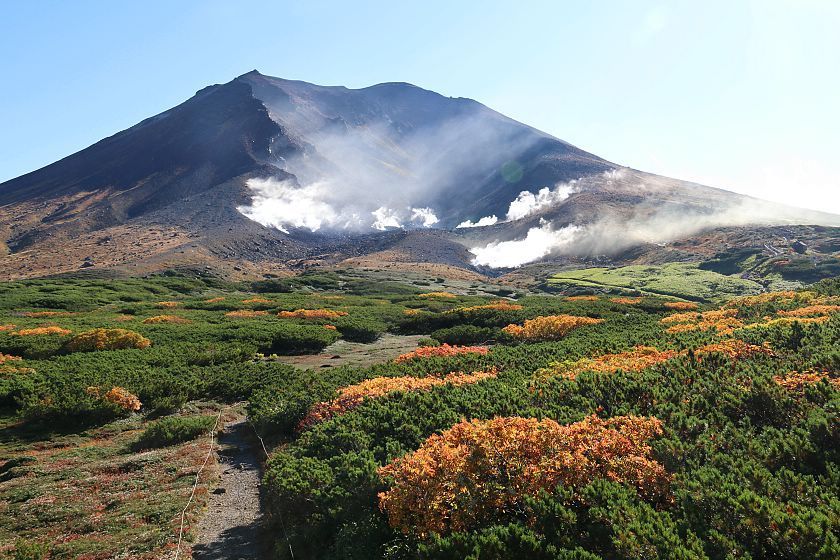 Known as the "playground of the gods" and "the roof of Hokkaido", Daisetsuzan National Park covers more mountainous wilderness than any other of Japan's national parks. Home to Hokkaido's tallest peaks, Daisetsuzan is the first place in the country to see autumn colors (and snow). And this is why - for the 12th consecutive year - I am starting our coverage of Japan's autumn color season from here.
Today, I visited Mount Asahidake, at 2290 meters the tallest peak in Hokkaido. A ropeway brings tourists from Asahidake Onsen in a ten minute ride to the base of the mountain at around 1600 meters. Most visitors then follow the relatively easy 40-60 minute hiking route that loops around the vicinity of the upper ropeway station where many nice pockets of color can be enjoyed.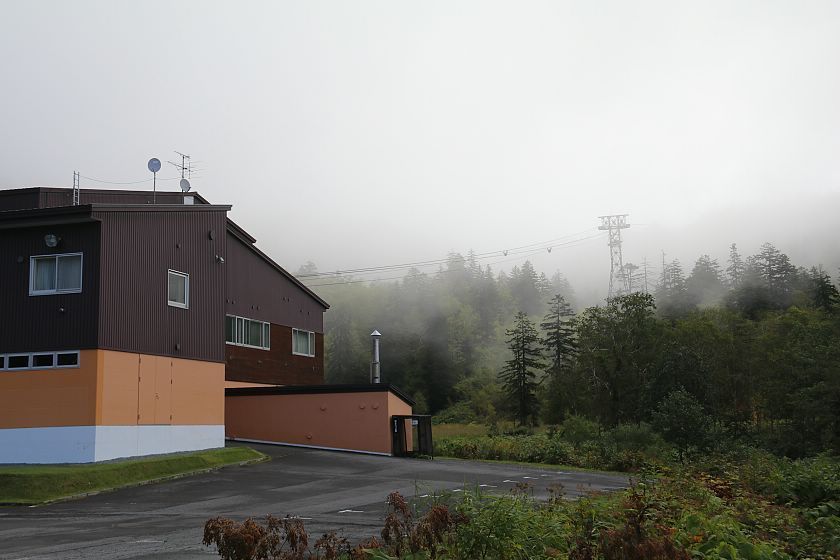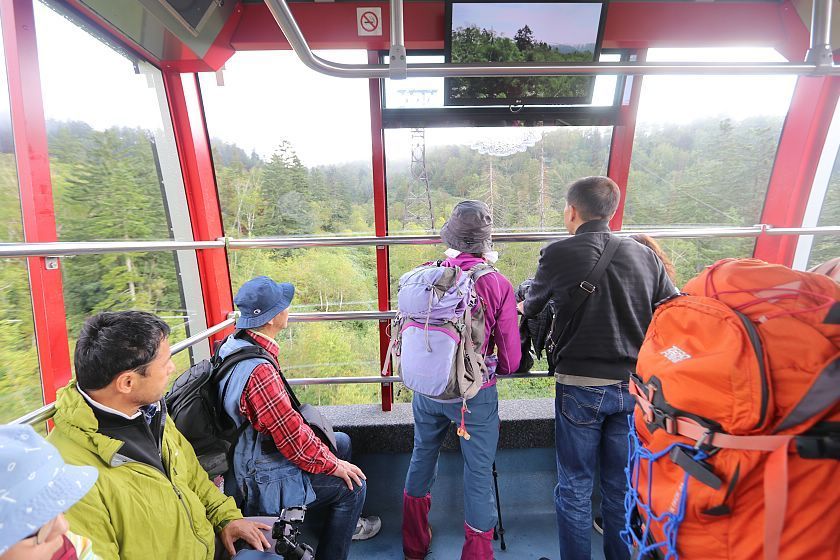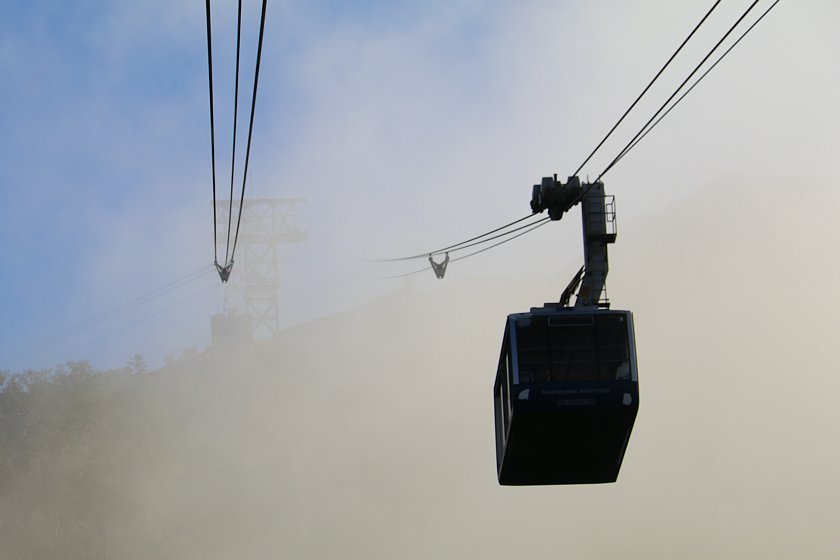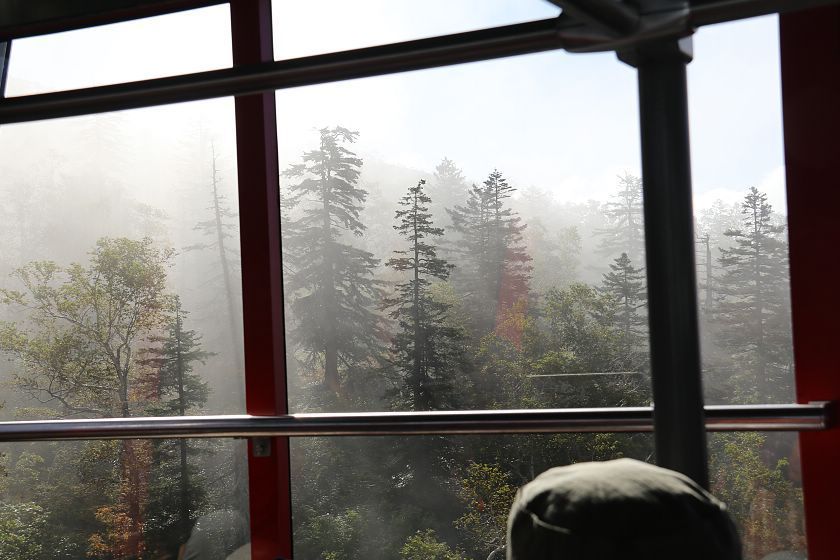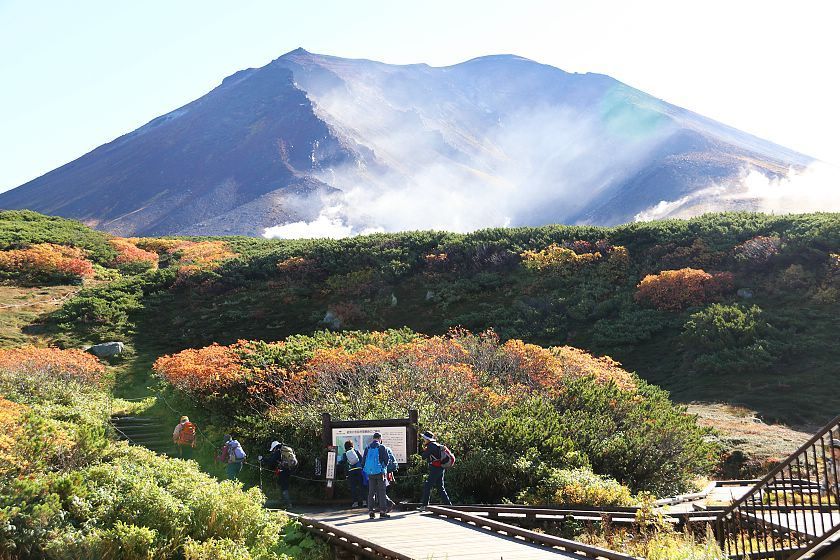 Temperatures have been quite average in Hokkaido over the past summer, and the autumn colors in the high altitudes of Daisetsuzan National Park have started to intensify nicely since the beginning of the month. Today, the colors were close to their peak and a pleasure to look at. A few bushes looked somewhat dried up though and may not develop into more spectacular colors anymore.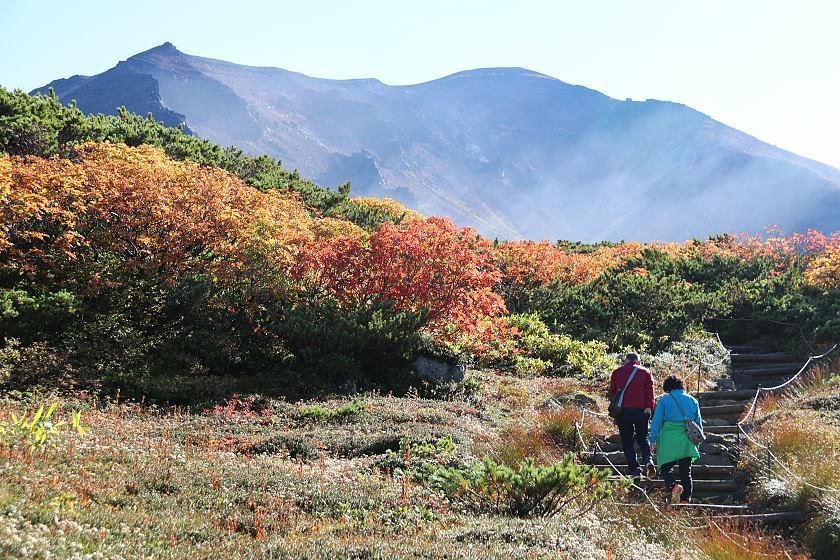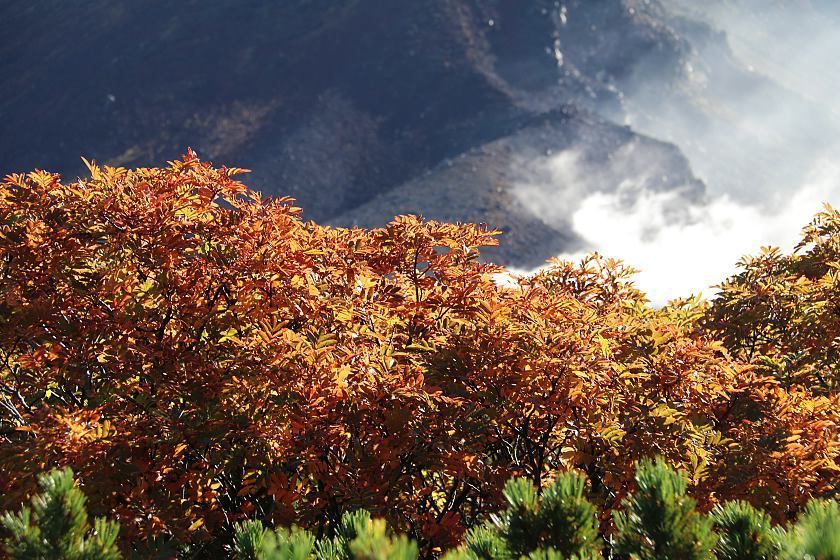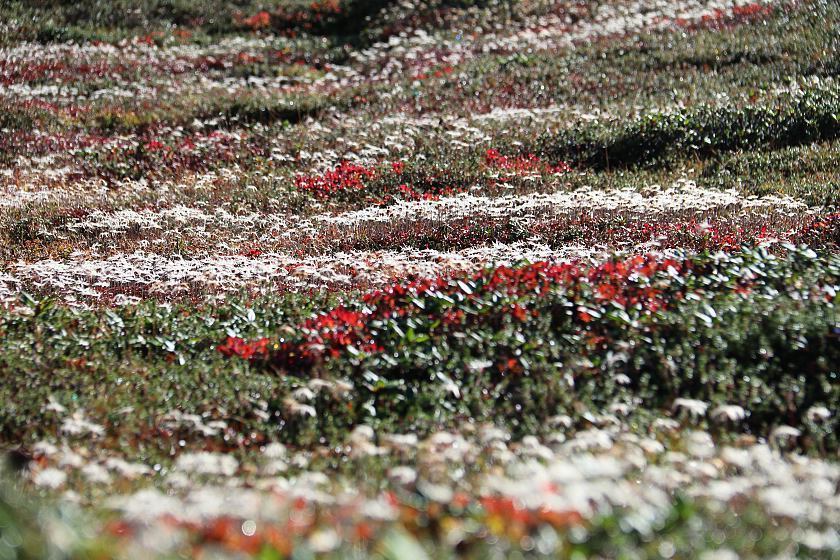 I myself, went for a more advanced hike that loops from the ropeway's upper station via the Susoaidaira Plateau, the rim of the Ohachidaira Caldera and the summit of Mount Asahidake back to the ropeway station. According to my hiking map, the hike is supposed to take 7-8 hours, although fast hikers can complete it in considerably less time. Proper preparations and footwear are required. Especially the ascent to Mount Asahidake from the rear is very steep and slippery.
The best autumn colors were found around the upper ropeway station and the Susoaidaira Plateau. I expect them to remain beautiful in the higher elevations of Daisetsuzan for another week before gradually moving into the lower elevations of the national park where they can be enjoyed for several weeks to come.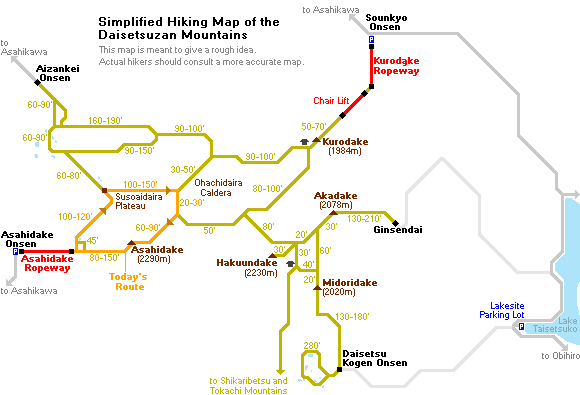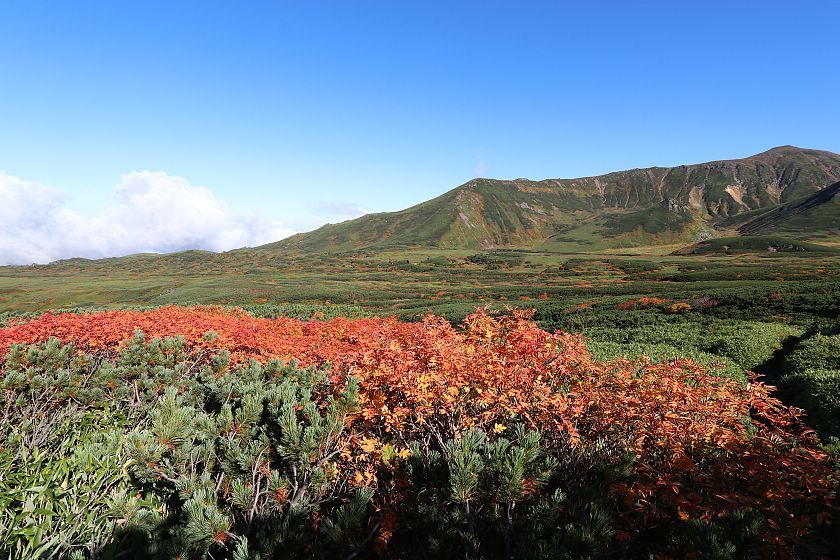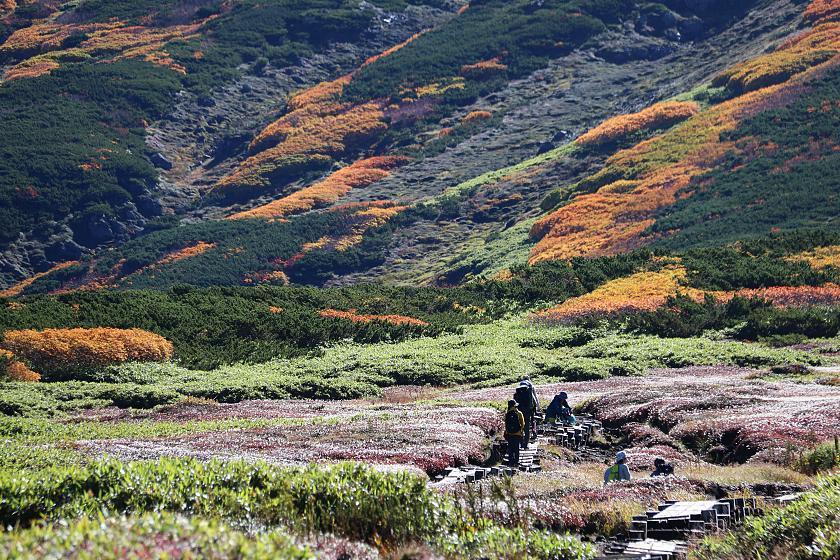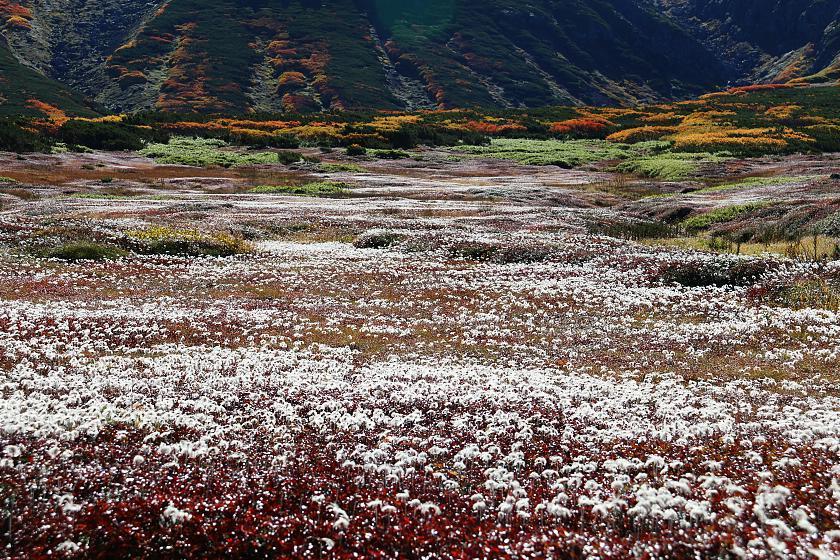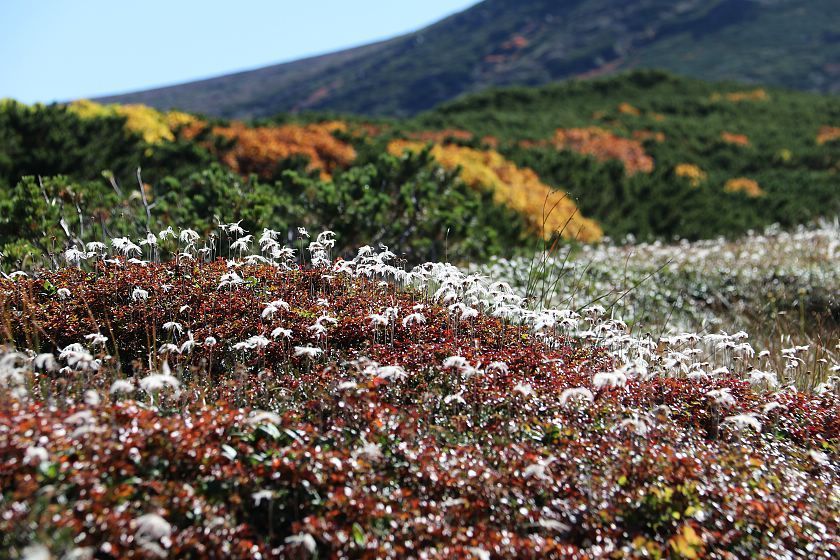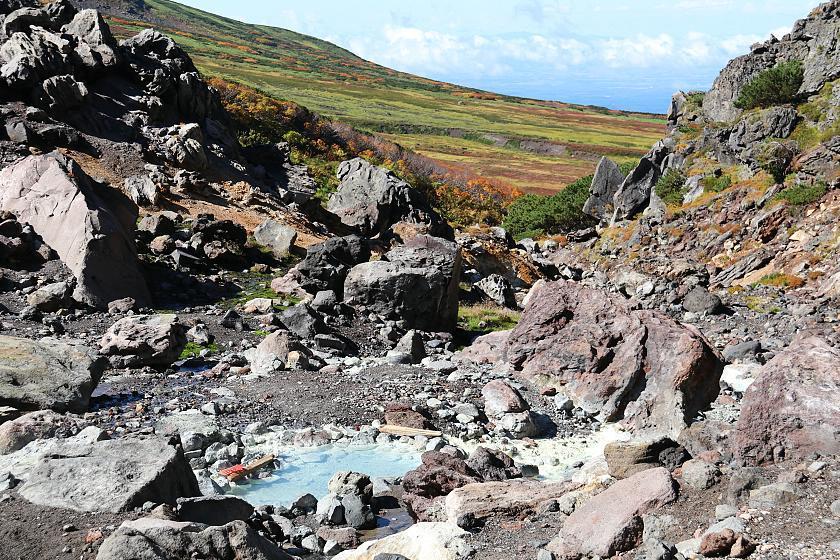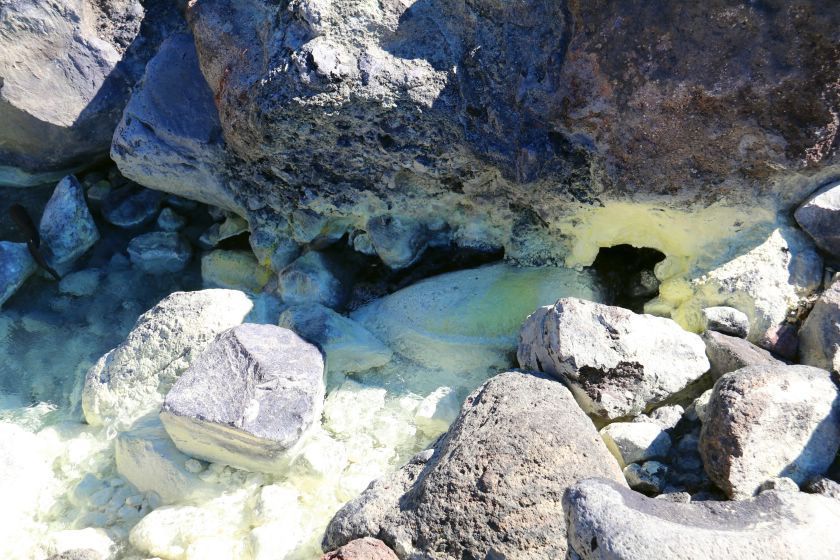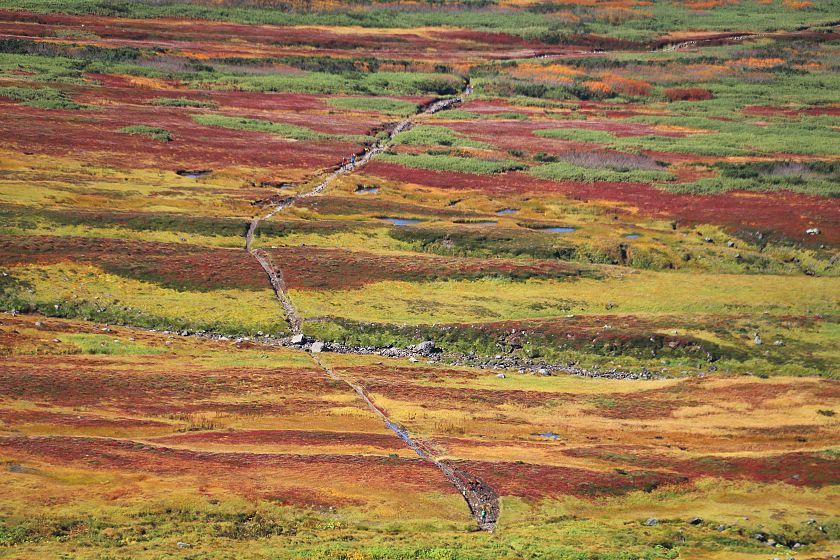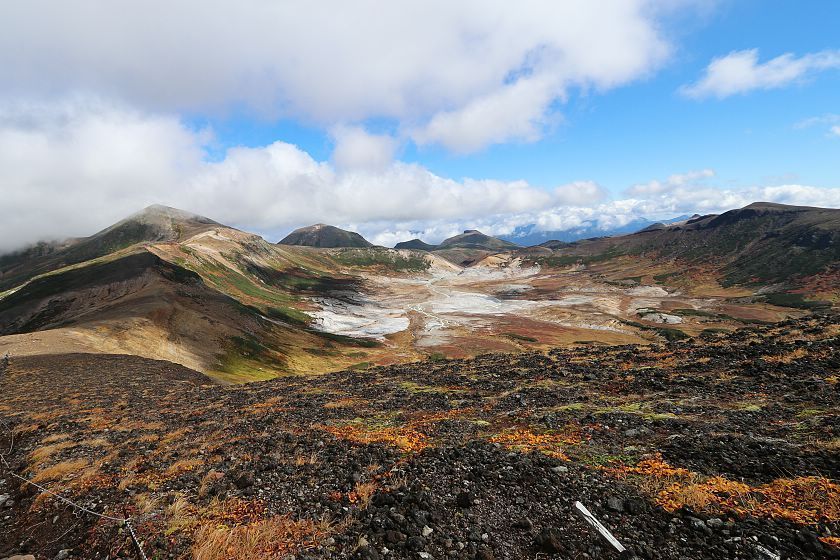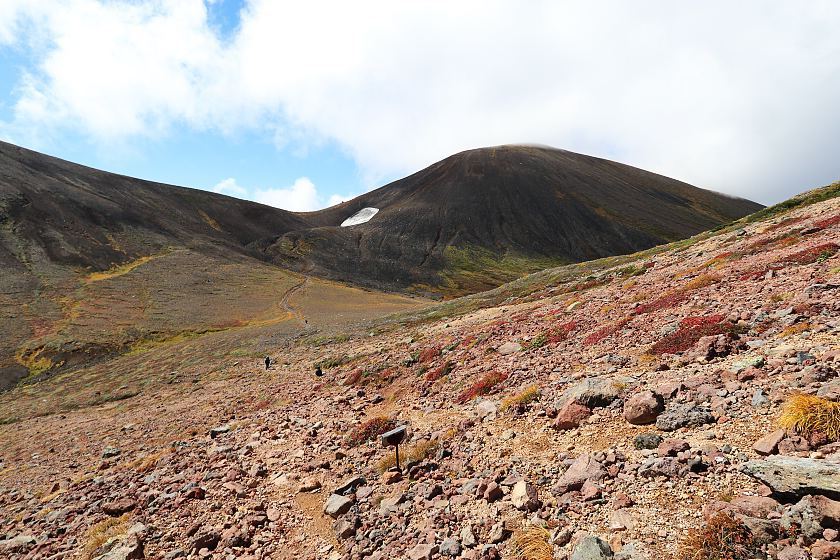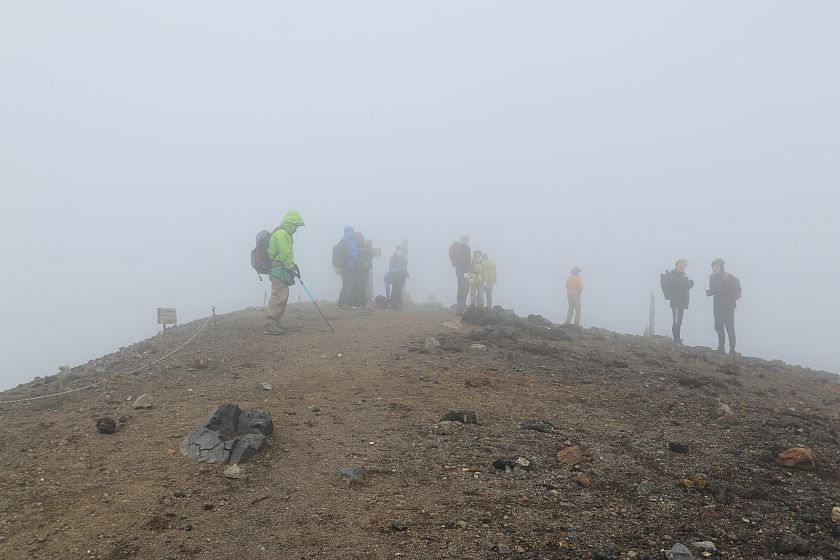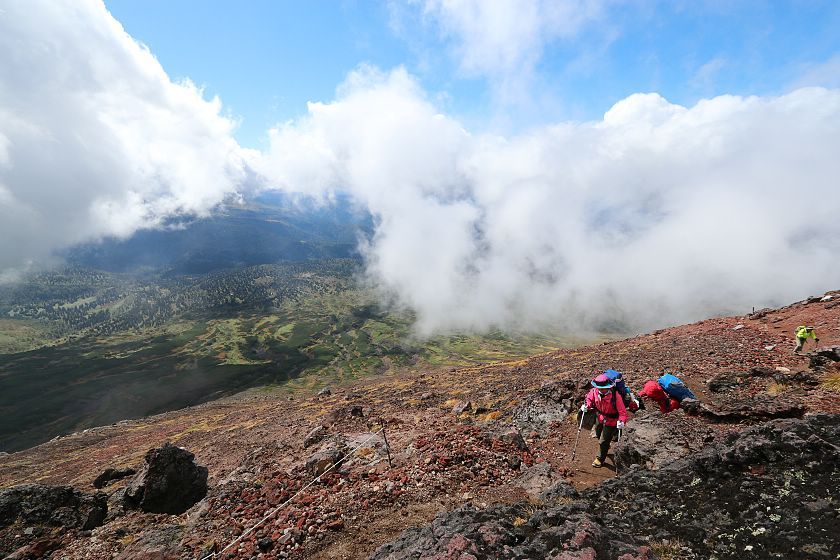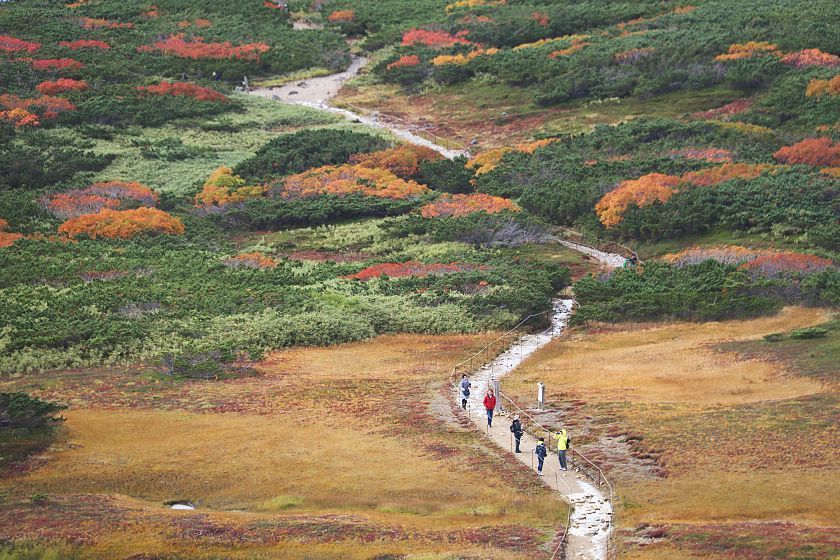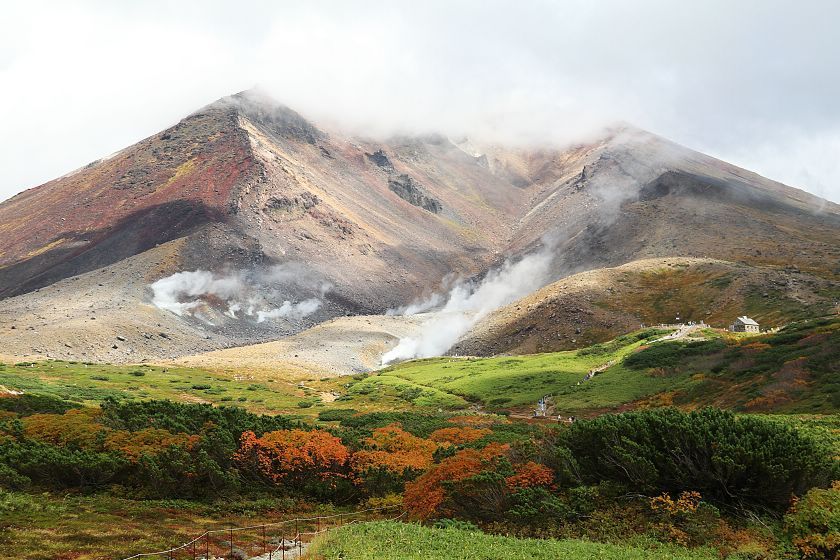 Questions? Ask in our forum.