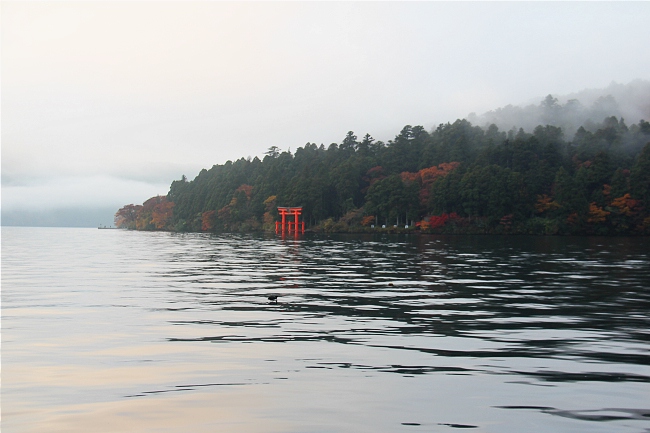 It's the second week of November and autumn is progressing nicely as the temperatures continue to fall. Today I went to check out the autumn colors in the famous national park area around Hakone, a popular side trip and hot spring resort less than 100 kilometers from Tokyo.
The Hakone area is blessed with a relatively large height differential from the high to lowlands that permits for a long showing of colors as they leak down the mountain slopes and typically peak around early November. Today, the area proved true to past form, with much of the area, high and low being on the verge of if not very much in peak. This being said, today I was afforded some nice views in the various areas I visited.
The first stop today was Onshi Hakone Park adjacent to Hakone Detached Palace. The weather was decidedly dreary, but the colors were really starting to make a good show, giving the park an overall pronounced autumnal ambiance.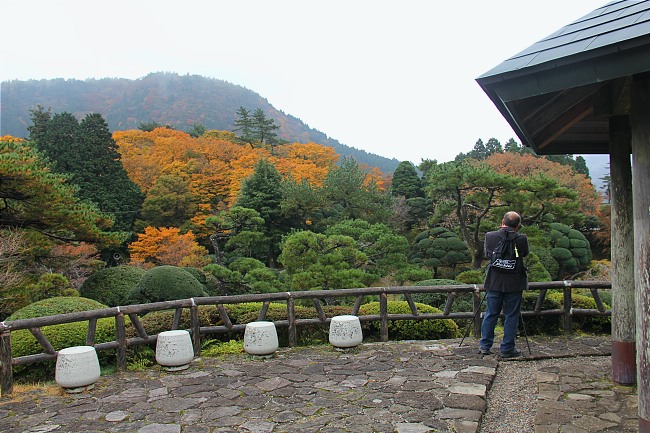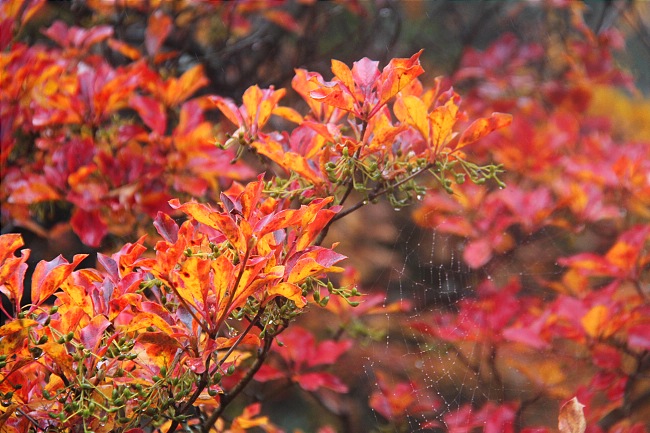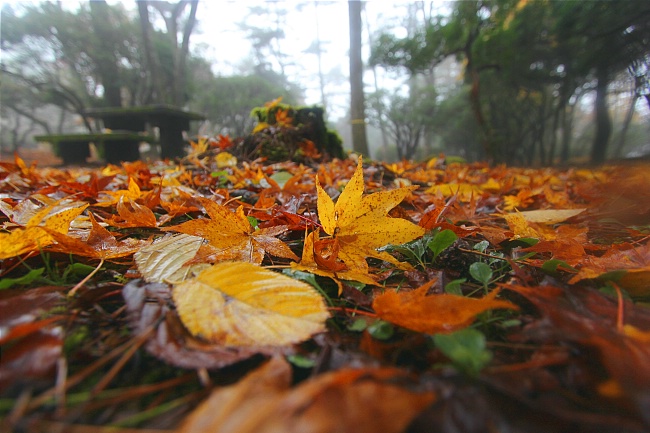 Next I headed to the Komagatake Ropeway which was showing optimum colors through the fog that so often lingers around the peaks of the mountain. The colors were most vibrant towards the top of the mountain but were starting to show nicely at the lower levels too.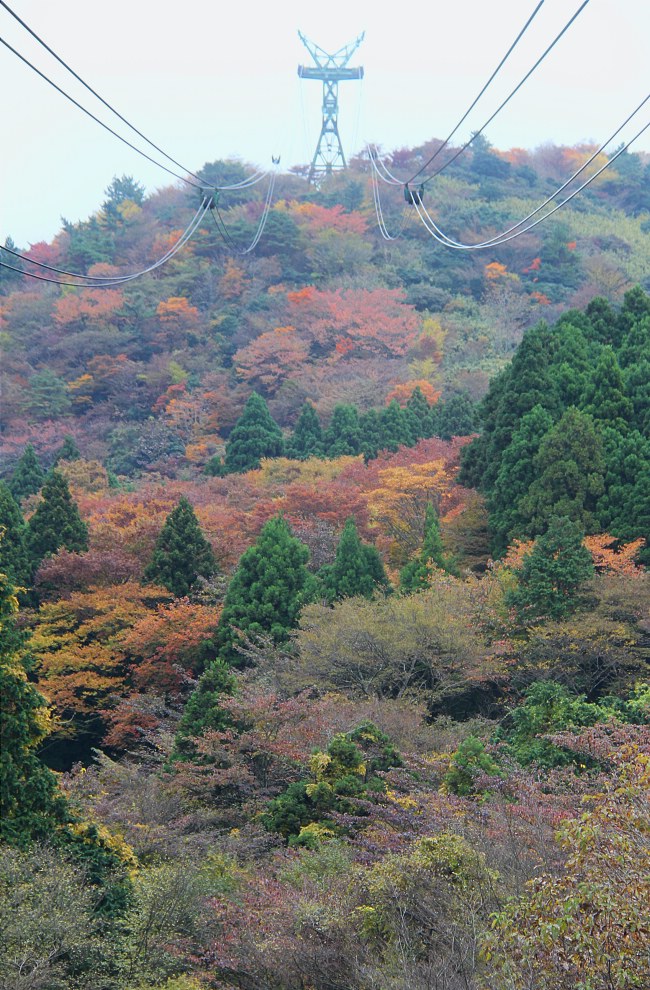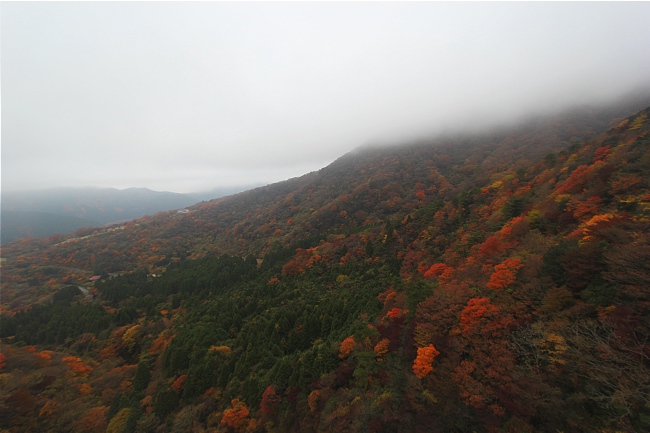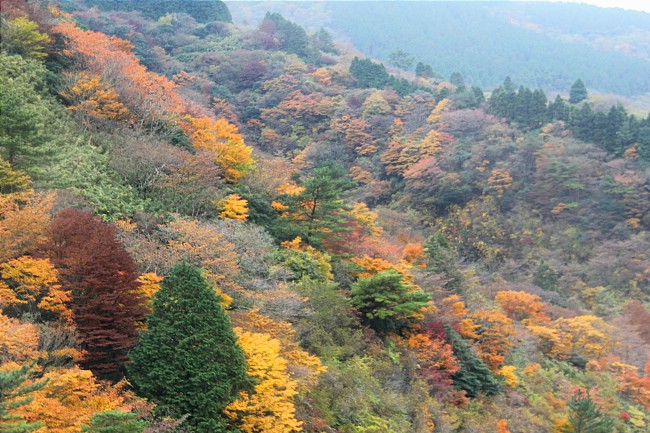 From the Komagatake Ropeway I headed to the hot spring town of Yumoto. On the way the clouds parted and allowed for the first bit of sunshine I'd seen all morning. The town itself seemed to be on the turn if not at peak just yet, but it can be expected that within the next week or two the river banks will be alive with color.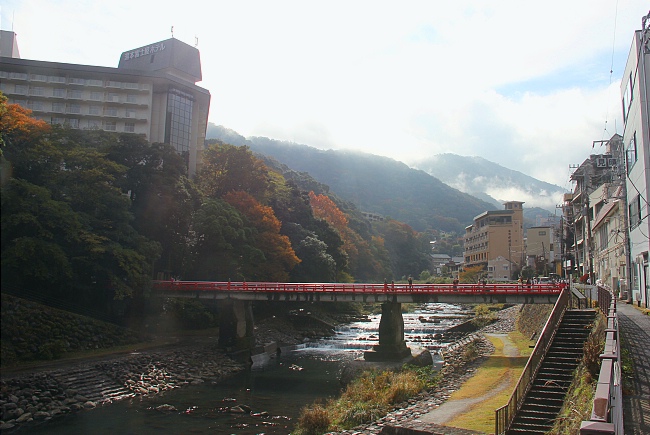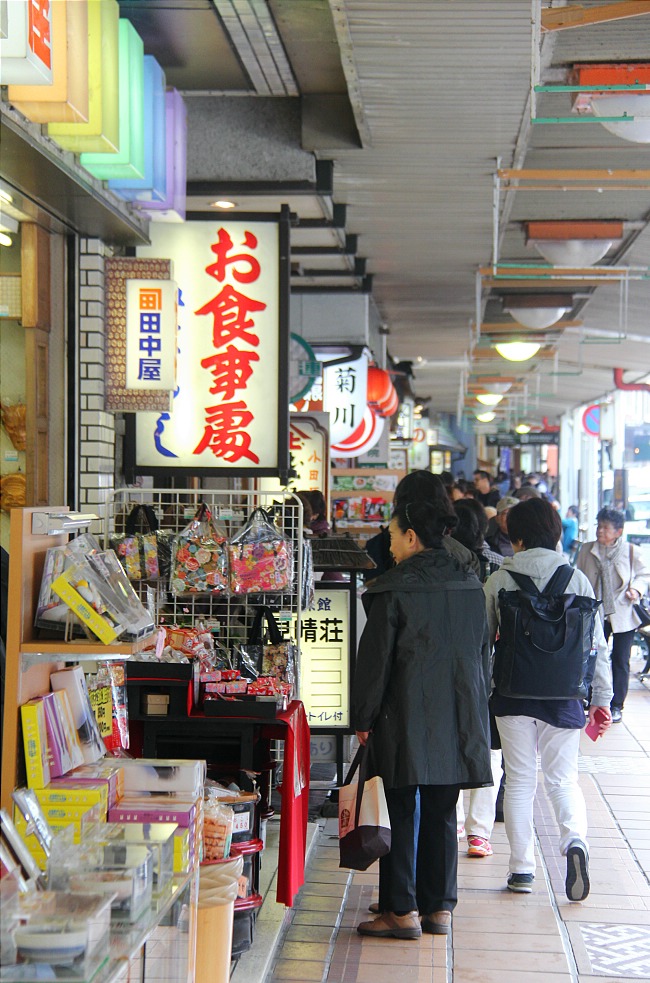 Hakone Open Air Museum is a popular tourist destination in these parts for its outdoor fields of interesting sculptures from international artists. The autumn colors weren't bad either, progressing nicely in the park and peaking on the surrounding mountains. For the best views, I recommend climbing to the observation deck atop the museum's Symphonic Sculpture.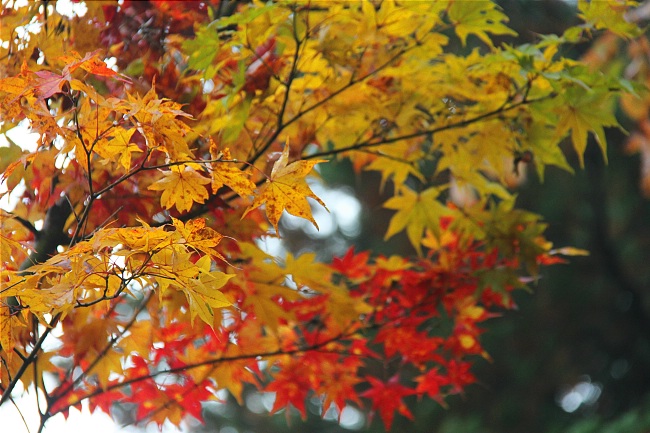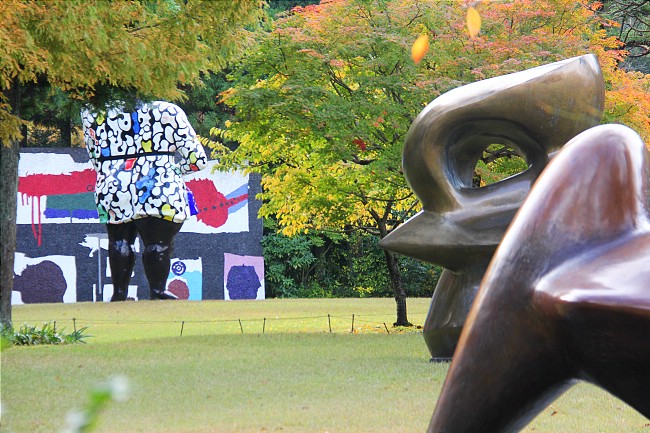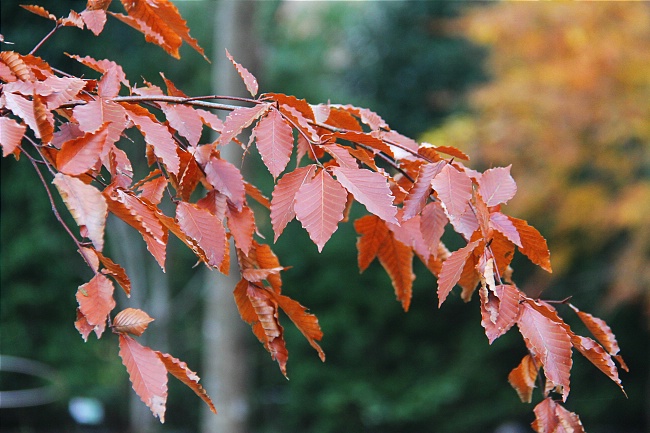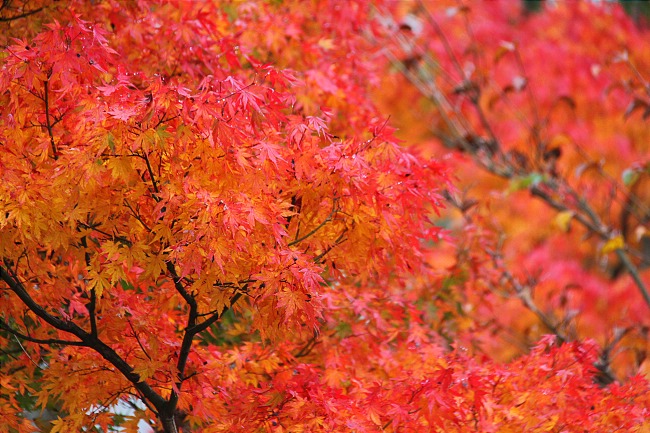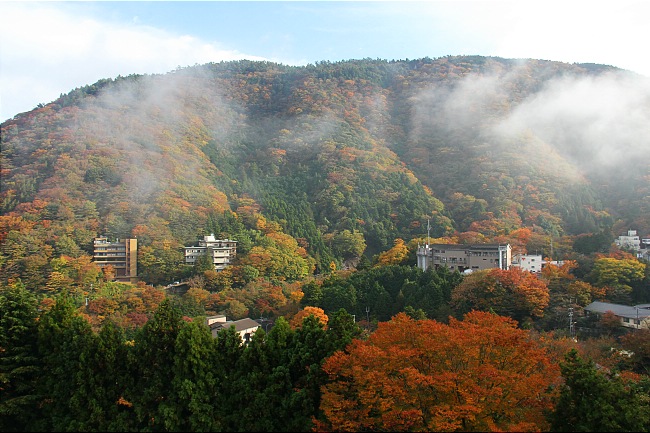 The final stop of the day was around the banks of Lake Ashinoko at Moto Hakone. The sun was just about to set, and the late afternoon light highlighted the foliage, which was just about at peak color, to make for some beautiful gold and orange shimmers. With the lake shore seemingly having recently reached optimum color, I'd estimate that the autumnal scenes will be great around these parts for the coming week to ten days.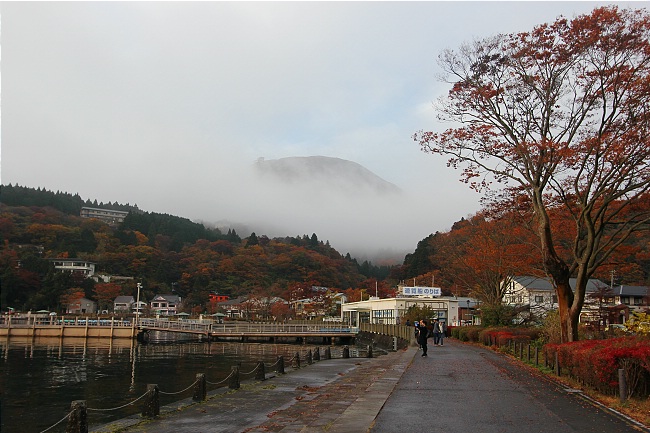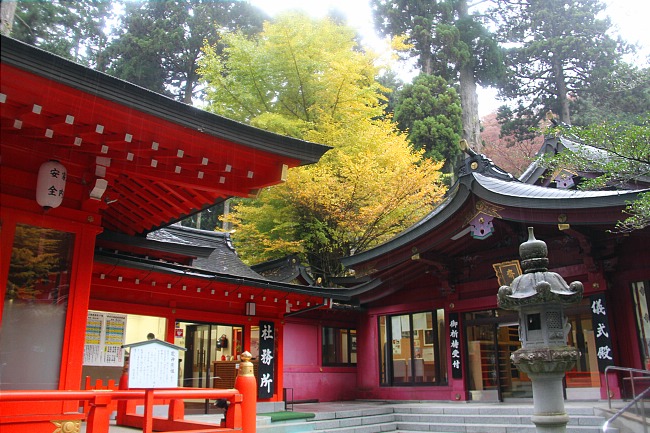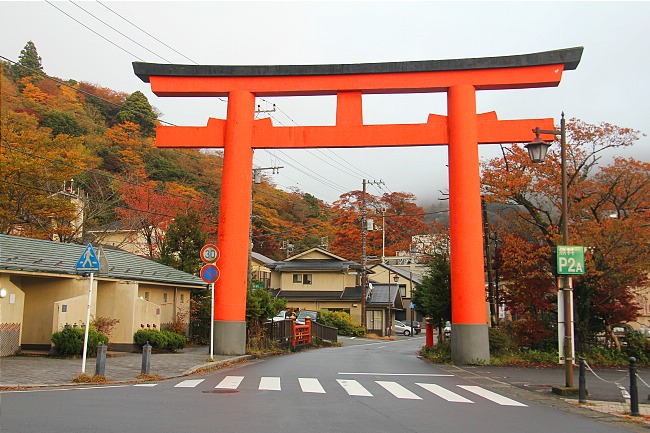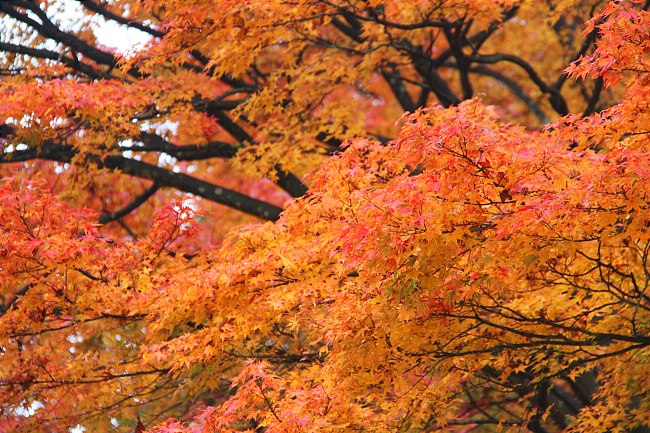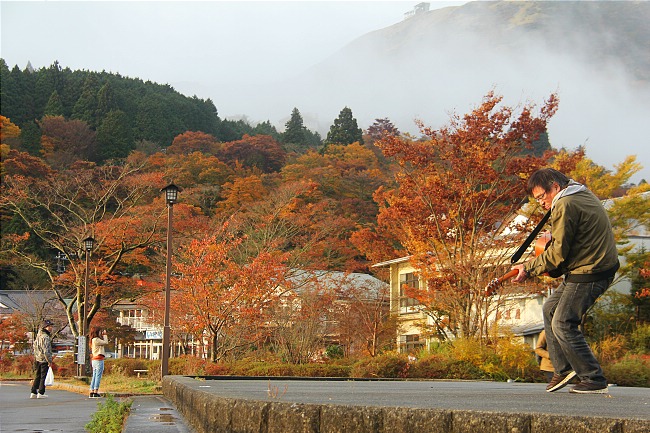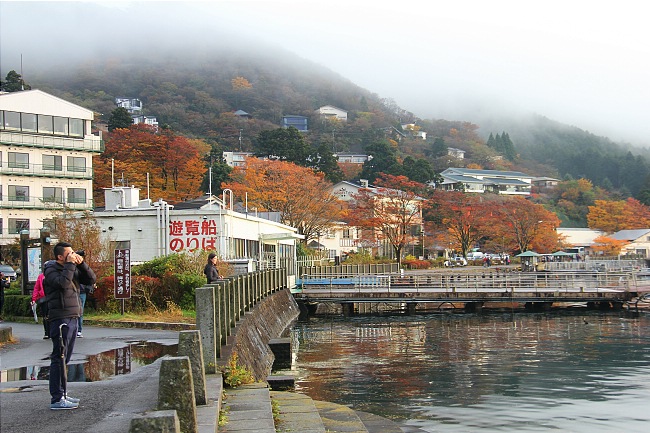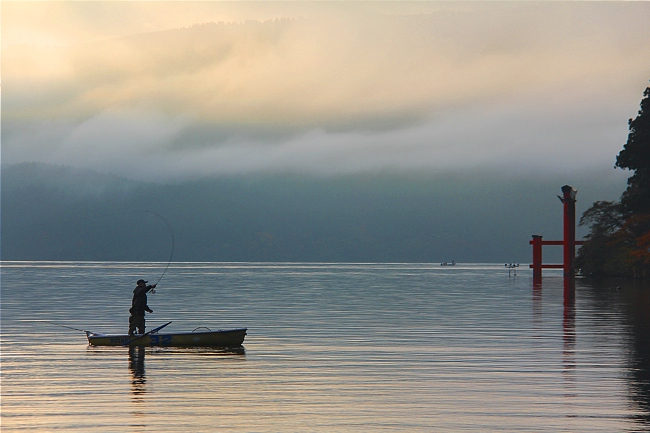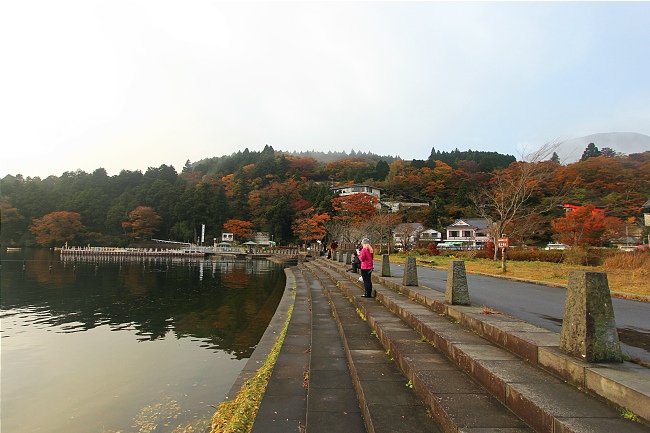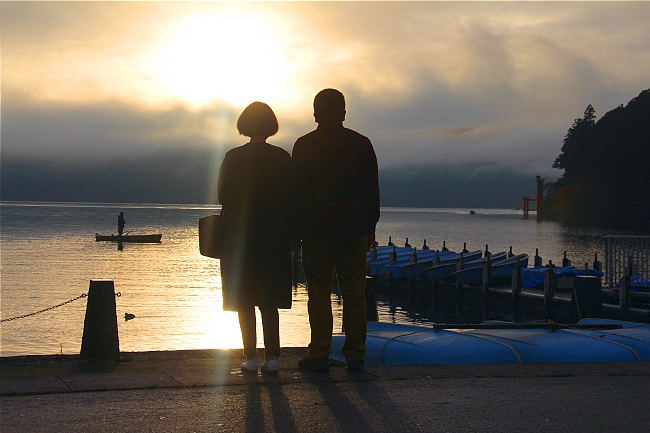 Questions? Ask in our forum.