Our autumn color season reporting continues, as fall colors started appearing on higher elevations in Honshu. Today I headed to Tochigi Prefecture in the Kanto Region to check out the state of the autumn colors around the majestic Mount Nasu.
Located two hours away from central Tokyo, the beautiful Mount Nasu area not only offers its visitors some scenic natural attractions and hot springs, it is also a very popular autumn color spot. Partly due to a particularly late hot summer, the fall colors seem to be appearing later than usual this year.
This was confirmed today when I found that colors were only starting to appear, whilst last year around the same time they were at their peak. Like many people were saying along the hiking trail, I predict the colors will be looking their best around the beginning of next week.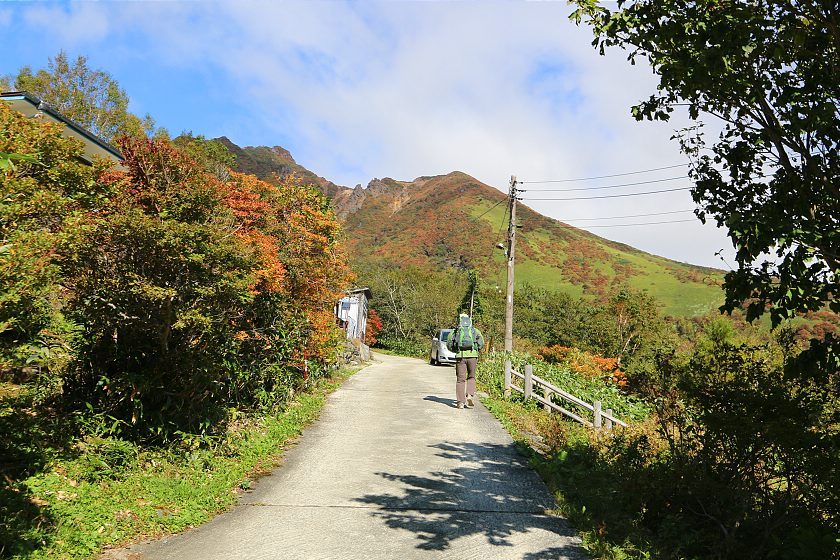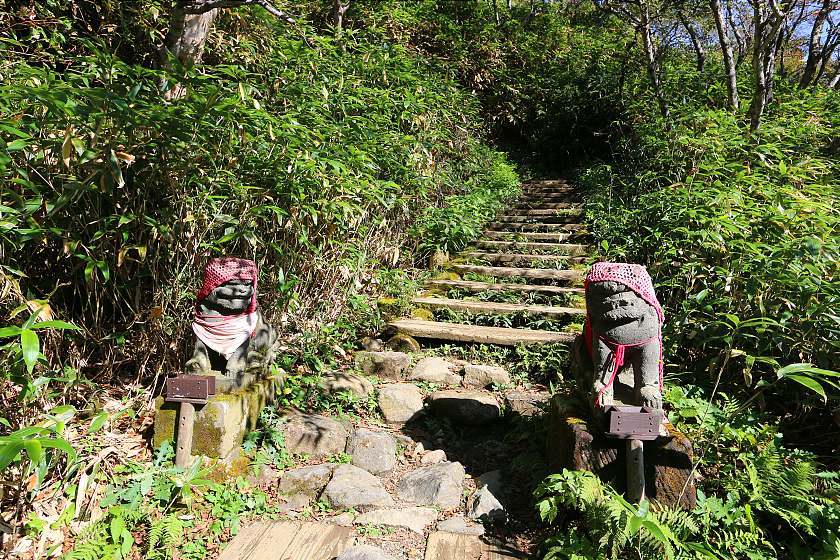 My first stop for the day was Mount Chausu, the highest peak of the Nasu mountains and the only active volcano zone in Tochigi Prefecture. It was early morning yet parking lots were already completely full, and unfortunately the ropeway was not operating due to very strong winds. I gently made my way towards the start of the hiking trail.
Thankfully the hike up Mount Nasu doesn't require an expert level in mountain climbing (although the strong winds were pretty scary at times). I found the fall colors to be looking rather stunning but not quite at their peak yet.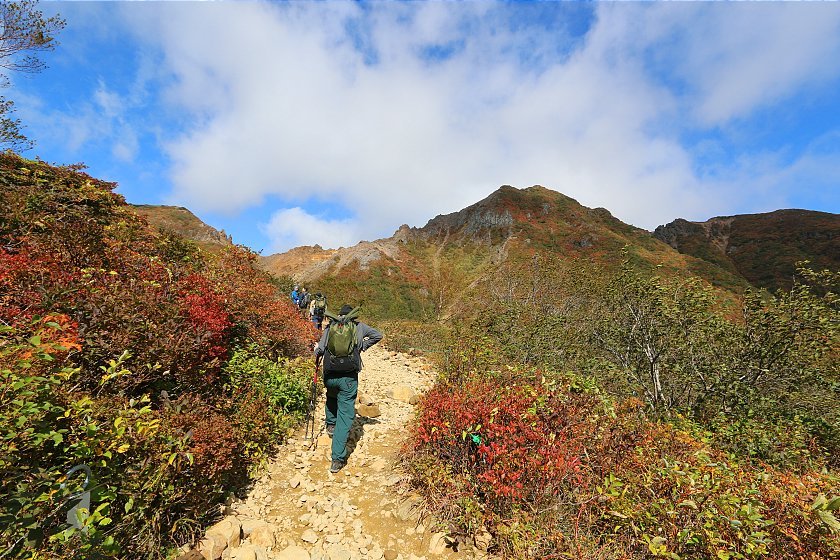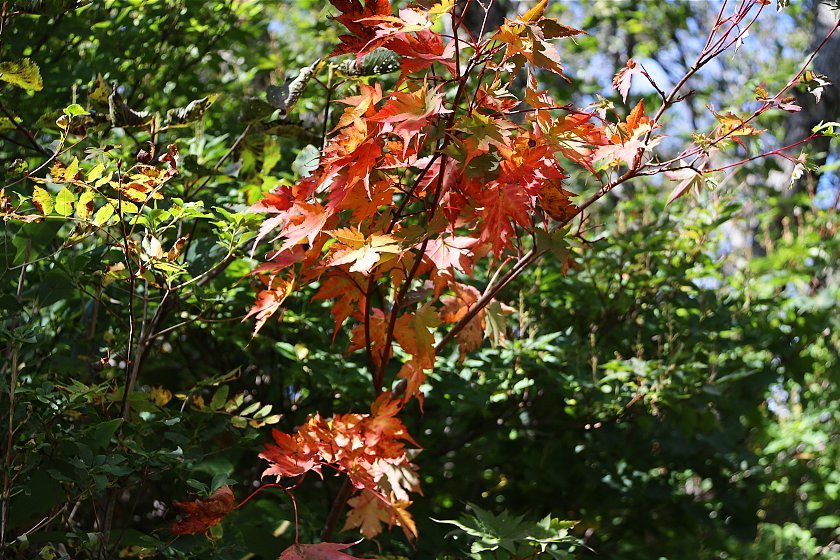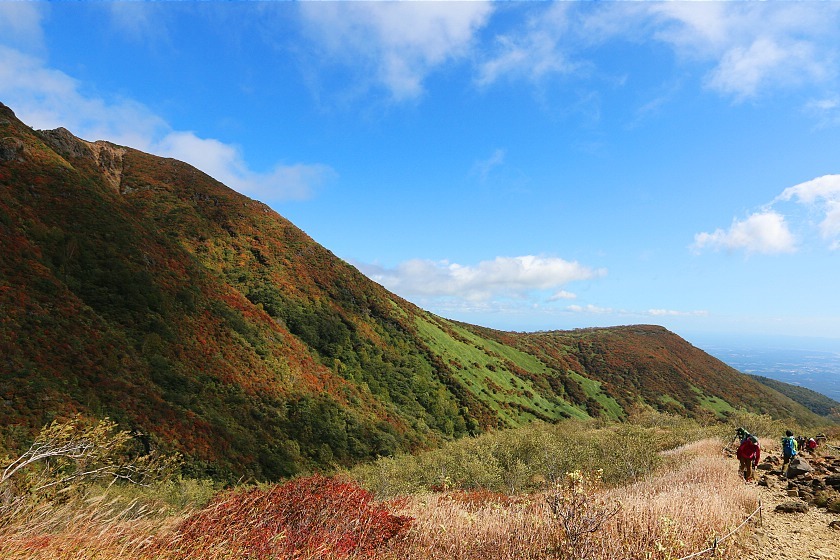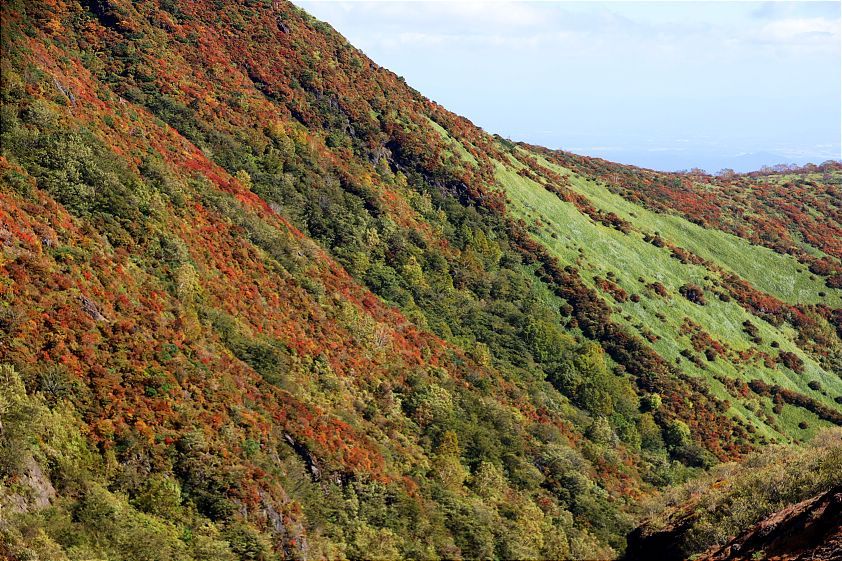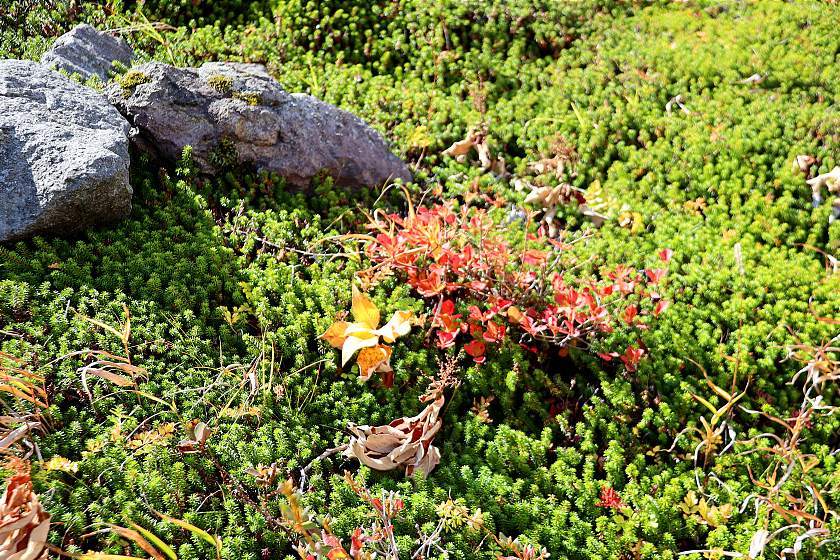 The most scenic part of the hike definitely was the area west of Mount Chausu, with breathtaking views on the valley displaying beautiful nuances of red, yellow and green.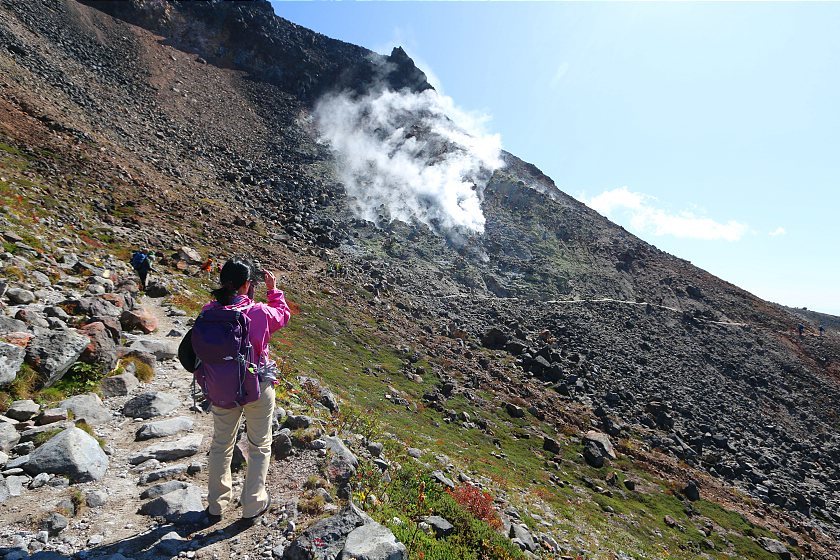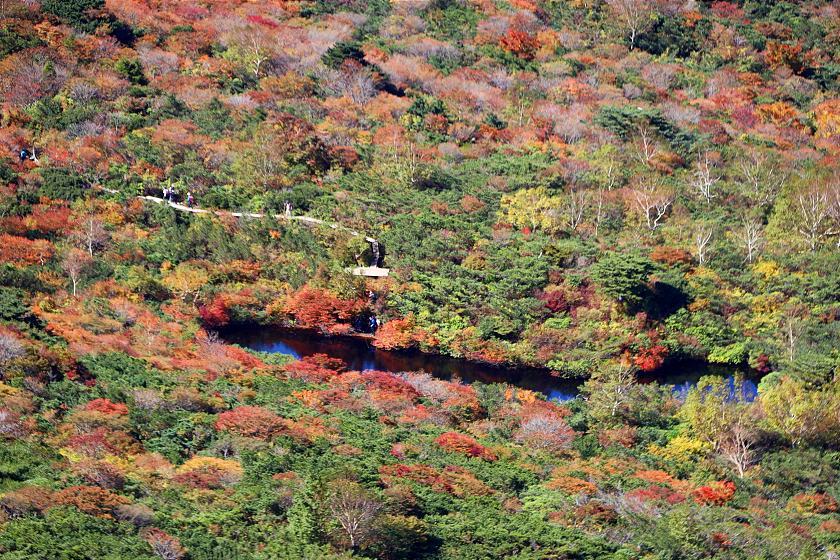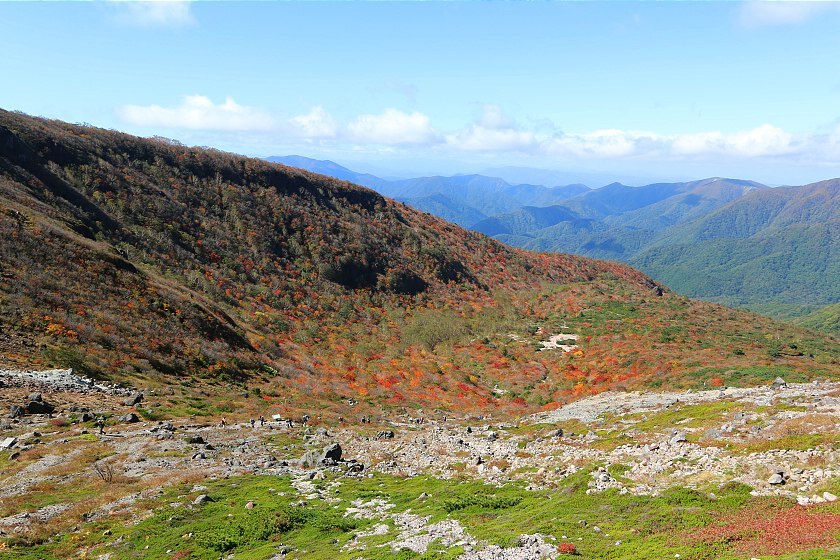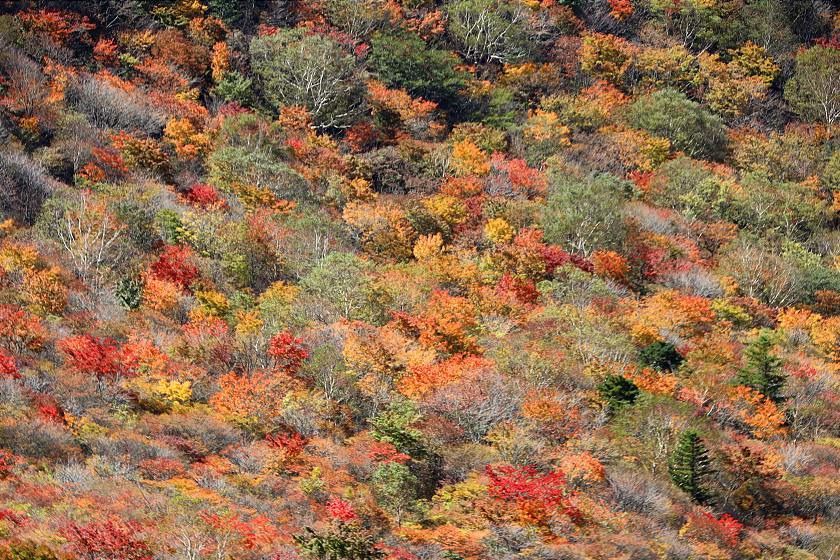 After the hike, I made my way down towards the Tsutsuji Azalea Community, which offers some very nice colors during the fall season. Unfortunately, leaves were still very green, with only a few trees exhibiting light color change. The surrounding nature and the high number of dragonflies flying around made for a very scenic stroll.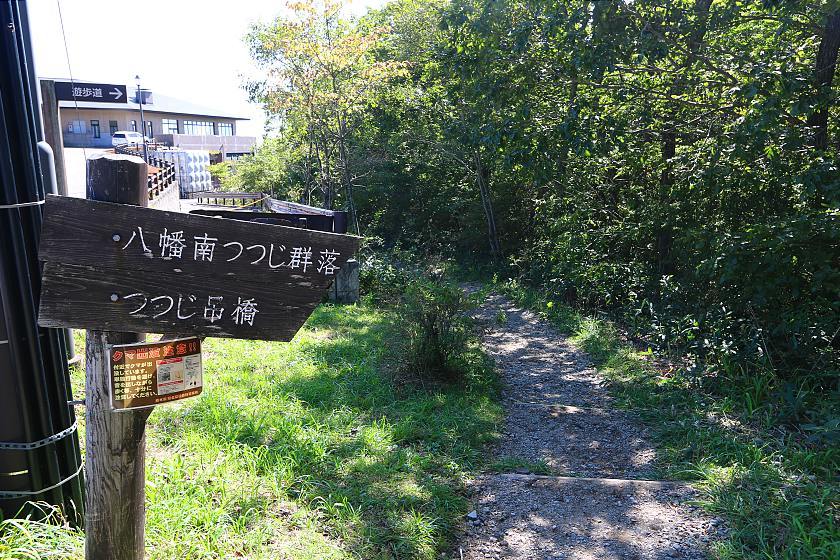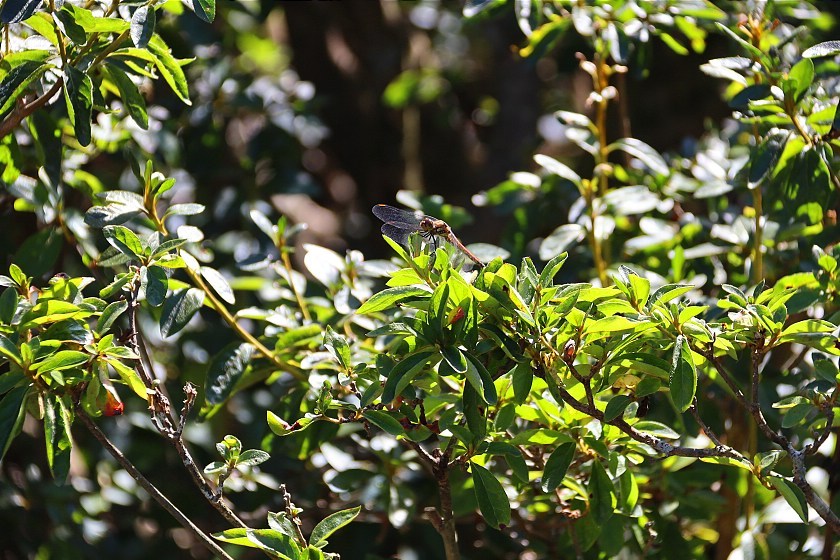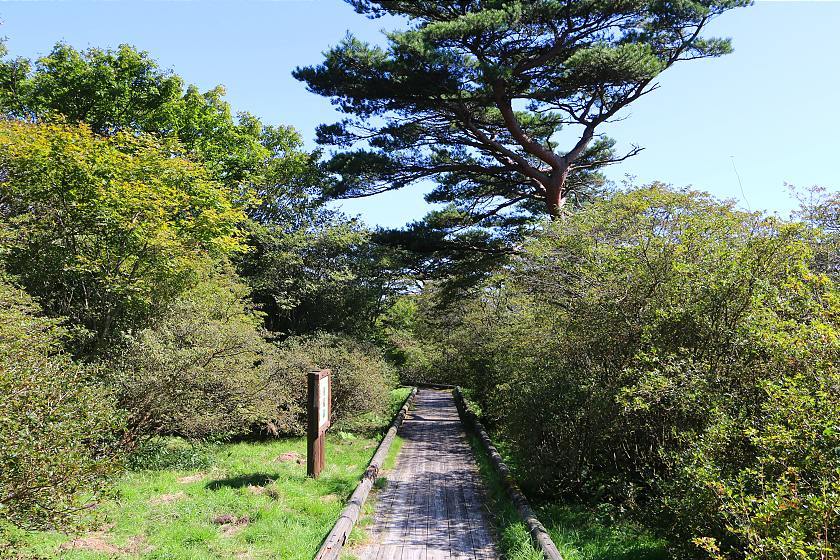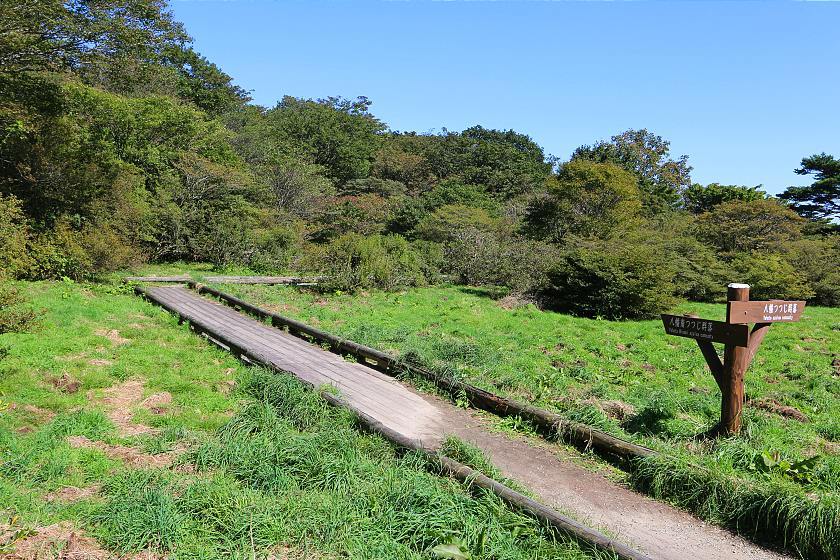 Located right next to the Tsutsuji Azalea Community is the Tsutsuji Suspension Bridge. This is also a very nice autumn color spot, but much like with the Azalea Community, the trees were displaying vivid green colors.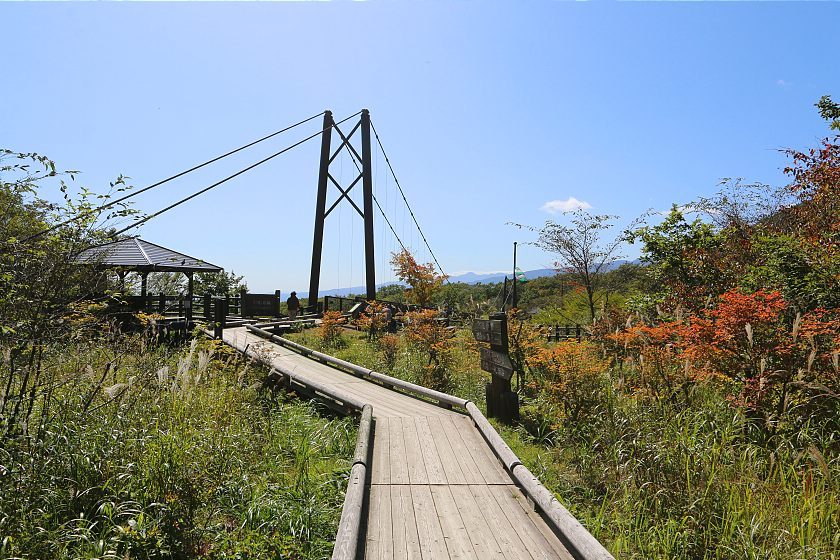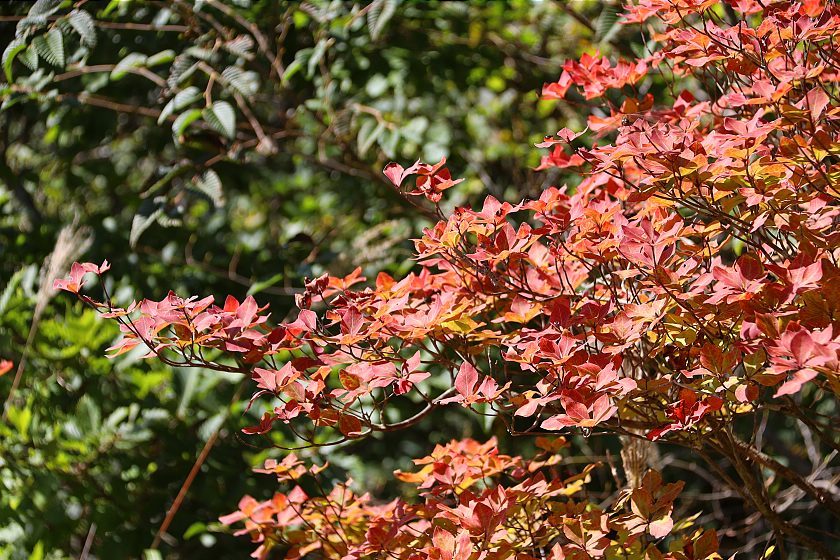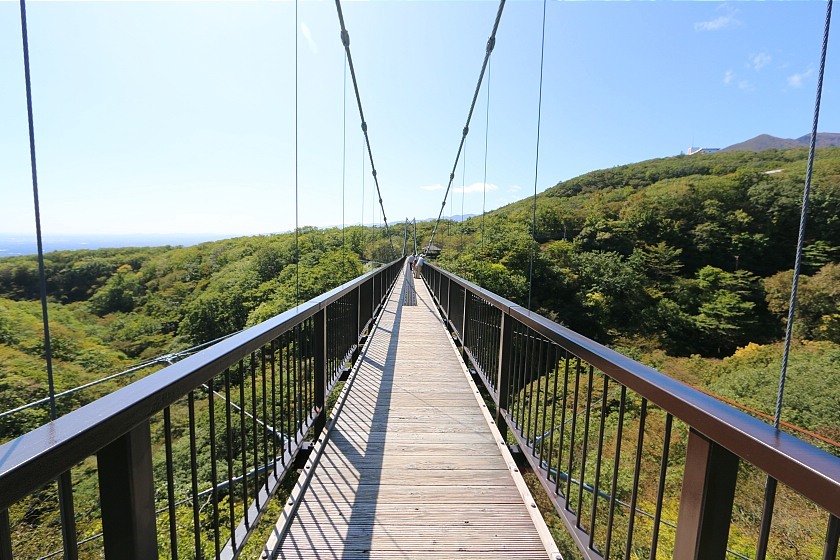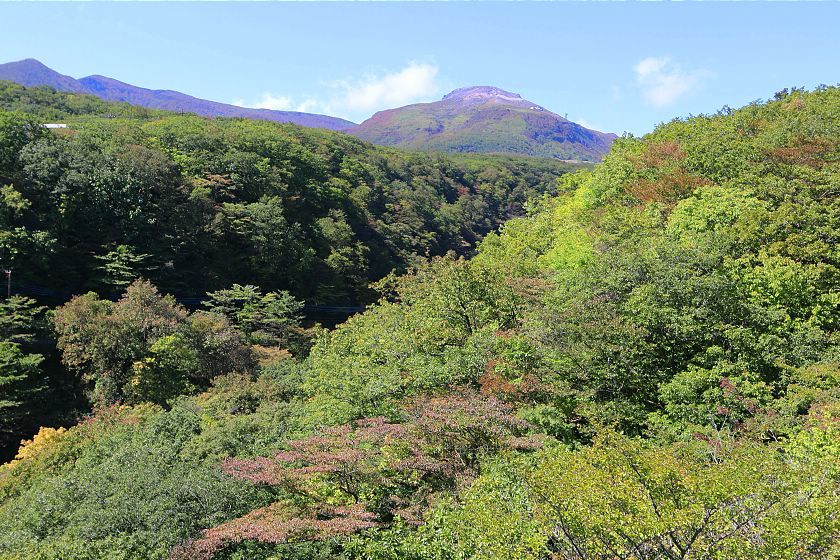 My last stop for the day was the Murder Stone. This large rock venting poisonous gases is said to be related to a legend of a nine-tailed fox that destroyed India and China before coming over to Japan and turned into the murder stone after having been killed. The area had barely any autumn colors but the stroll next to the hundred stone jizo statues was a real treat. The nearby Shika-No-Yu, an onsen located just three minutes away by foot, is the perfect way to end a day of hiking.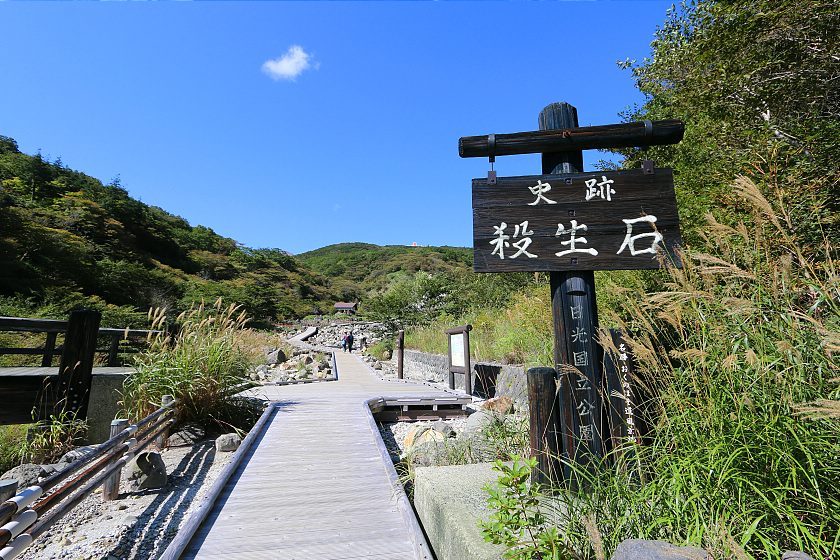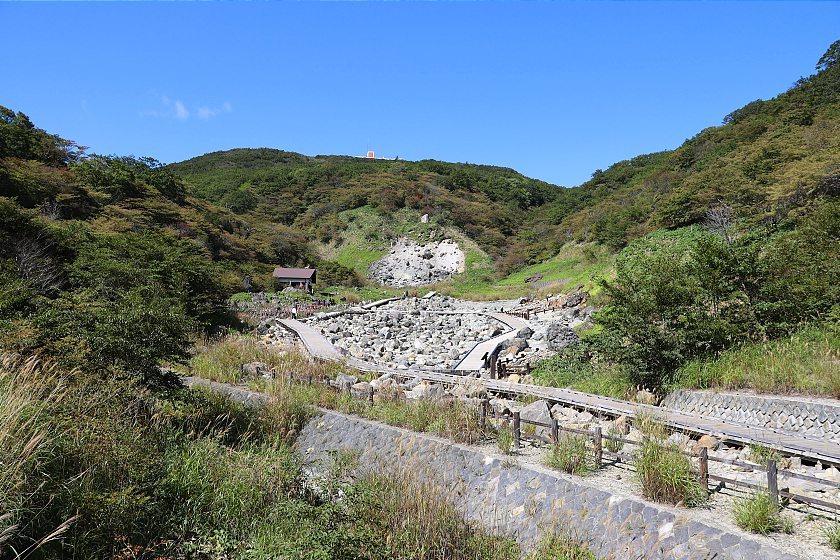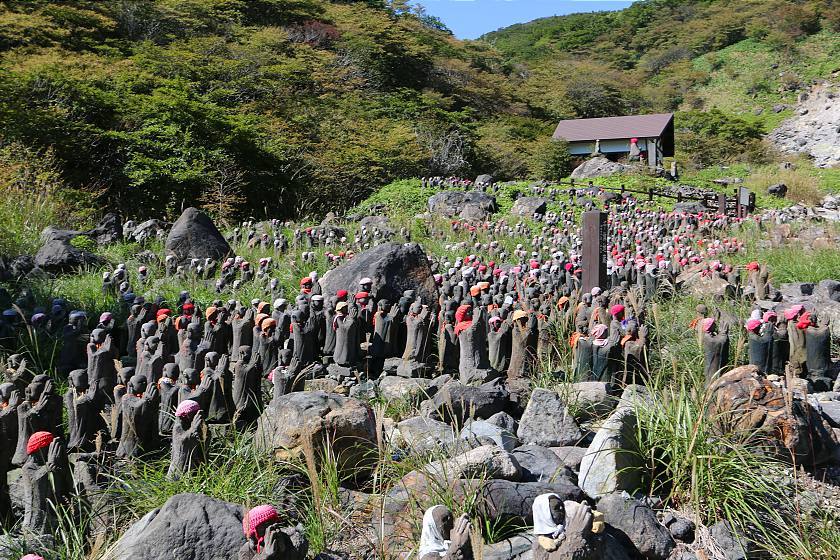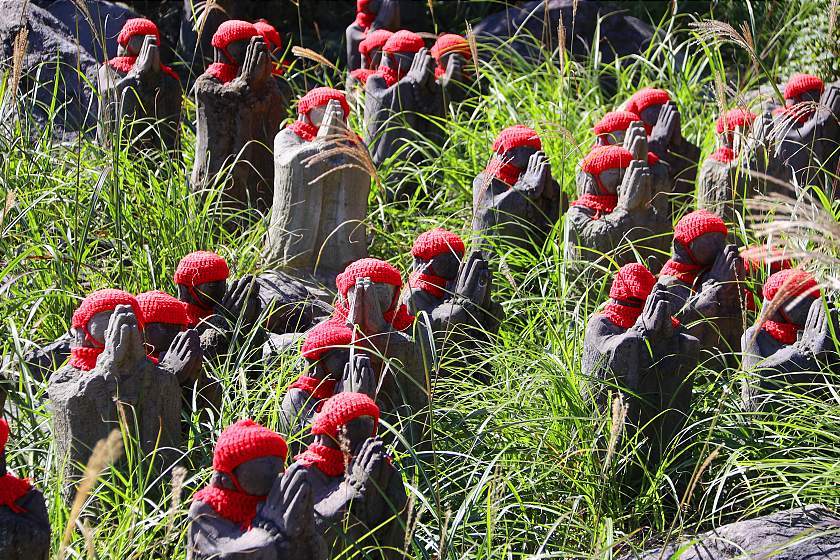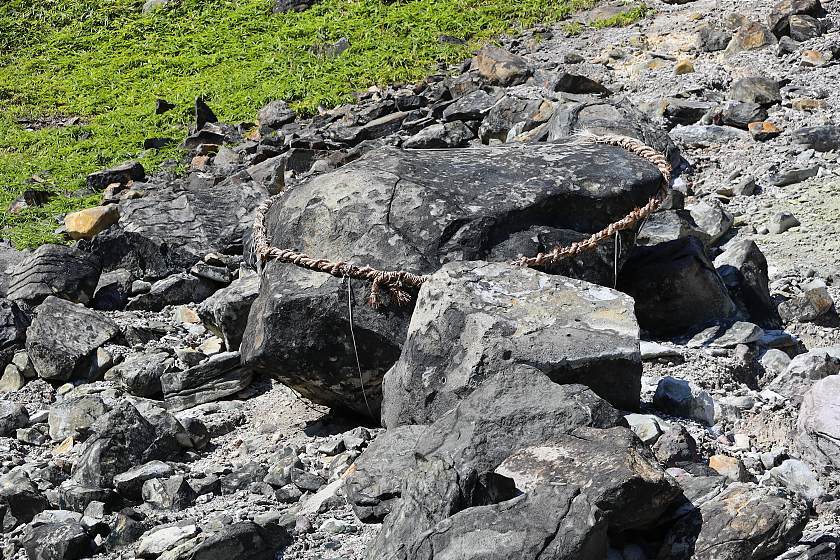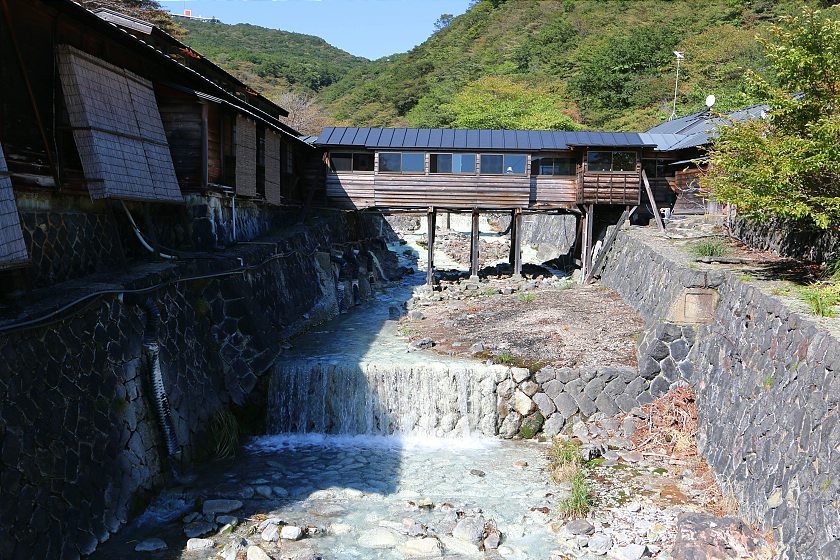 Questions? Ask in our forum.