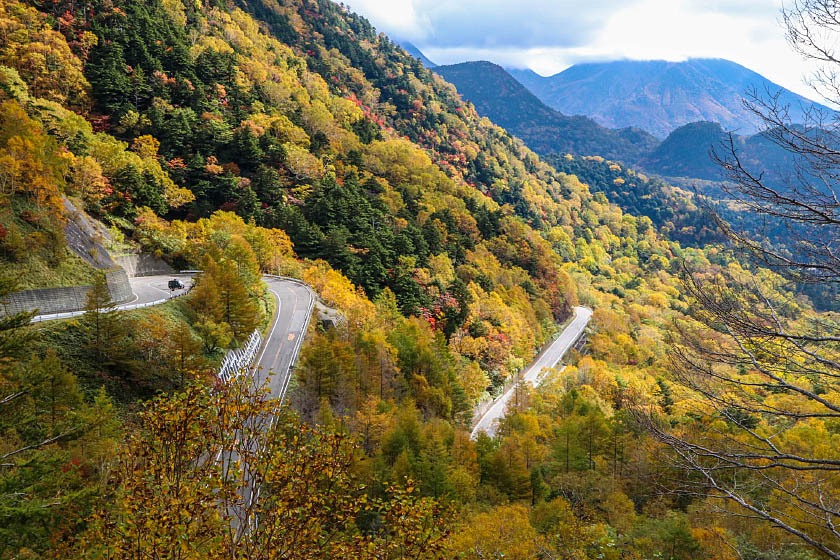 Autumn is fully upon us here in Japan as the autumn colors have begun to grace the higher elevations of Hokkaido and Japan's main island of Honshu.
While we're scaling back our autumn color coverage this season due to this year's unusual circumstances, we are delighted to share the state of the colors in as many of Japan's most impressive autumn color spots as we can. And no autumn color season is complete without a trip to Nikko National Park. Located two hours north of Tokyo in Tochigi Prefecture, Nikko is easily one of Japan's top spots for enjoying the season.
Nikko is situated in an area that covers a whopping 2000-meter range of elevations. The foliage at the cooler high elevations change colors first each autumn, usually in early-mid October. The color "front" then moves down the mountains to the town and temple area towards the end of the month.
Today, I headed to Okunikko, the highest area in Nikko, where the autumn colors were gorgeously at their peak. I expect the colors to remain quite nice in the highest parts of Nikko at least through the coming weekend and start moving down into lower elevations shortly thereafter.
I started my day by heading to the highest point in Okunikko accessible by car, the Konsei Pass, which forms the border between Tochigi and Gunma prefectures. The colors here were phenominal today, forming a yellow blanket on the high mountainsides. From the pass, a short drive downhill brought me to Lake Yunoko next to the Nikko Yumoto Hot Spring. At about 1500 meters above sea level, the colors here were at their peak, and look to remain vibrant for at least another week.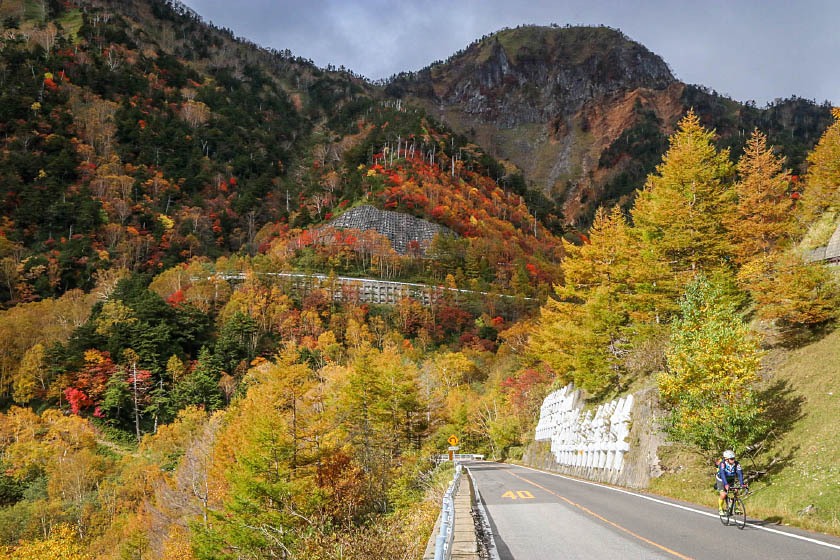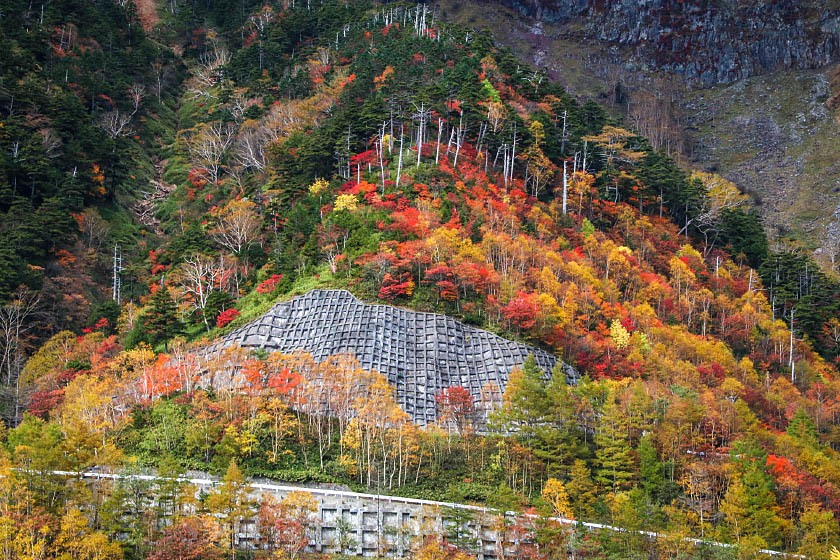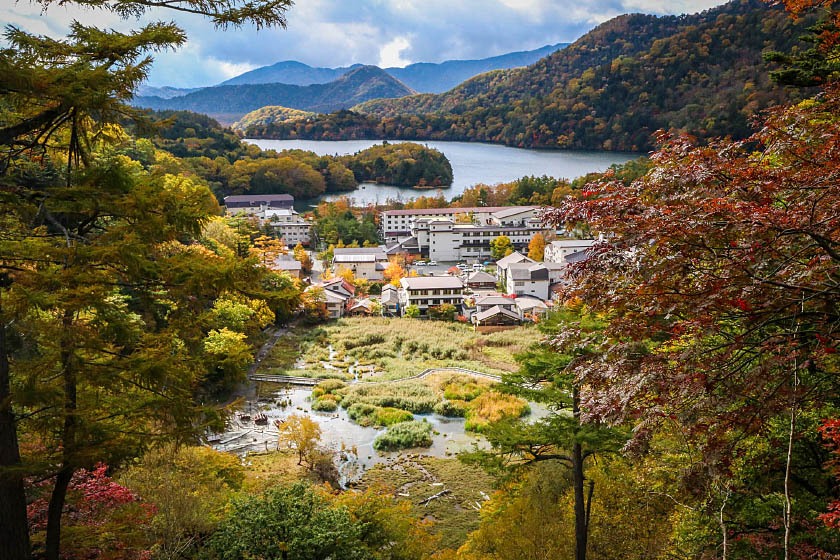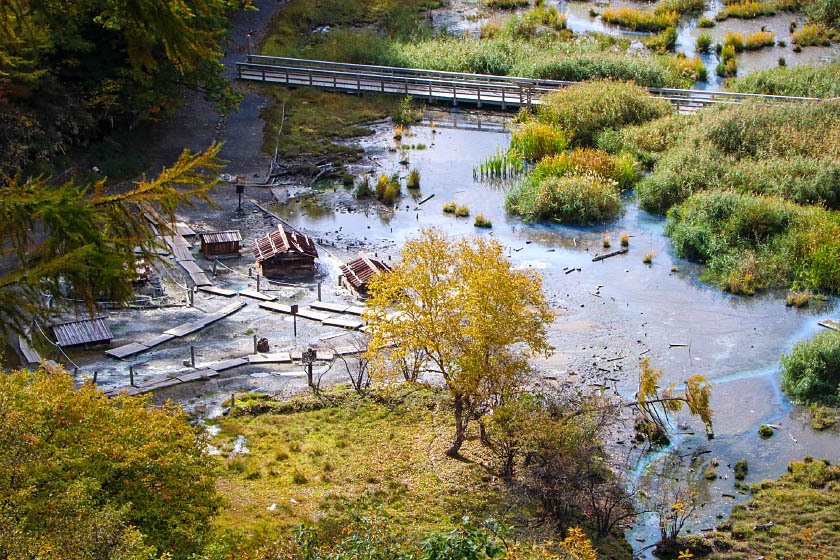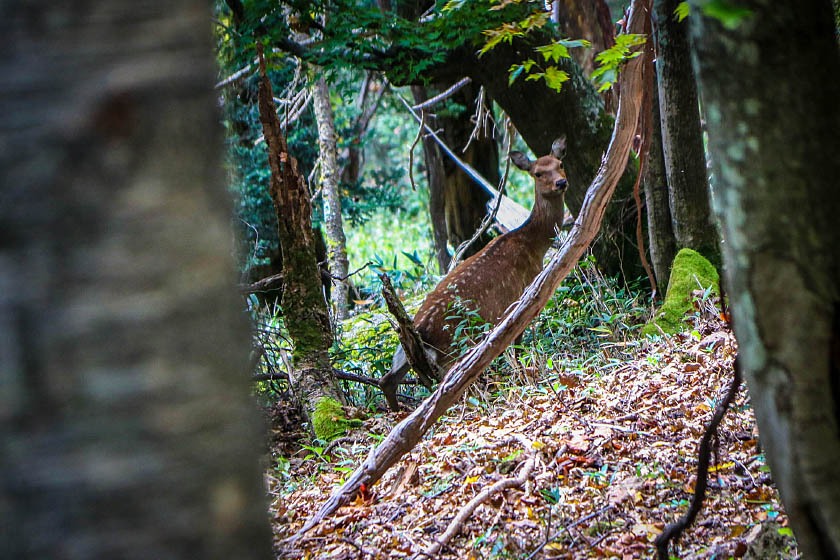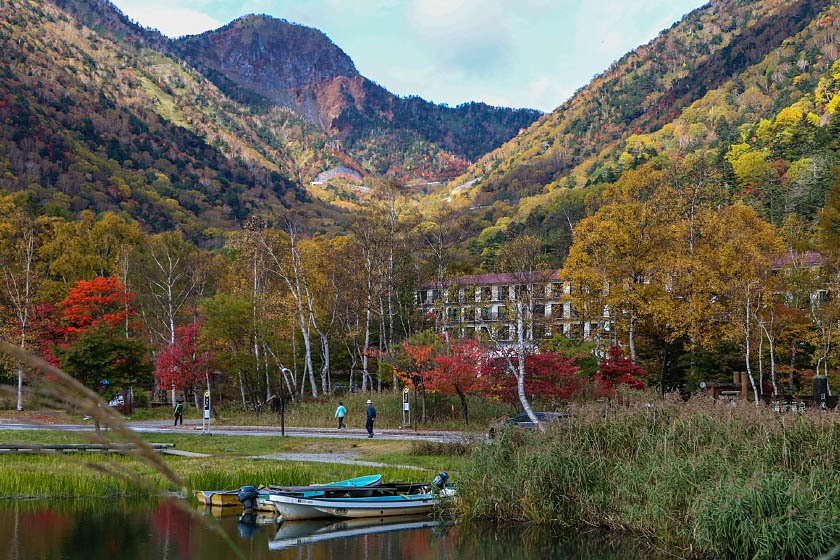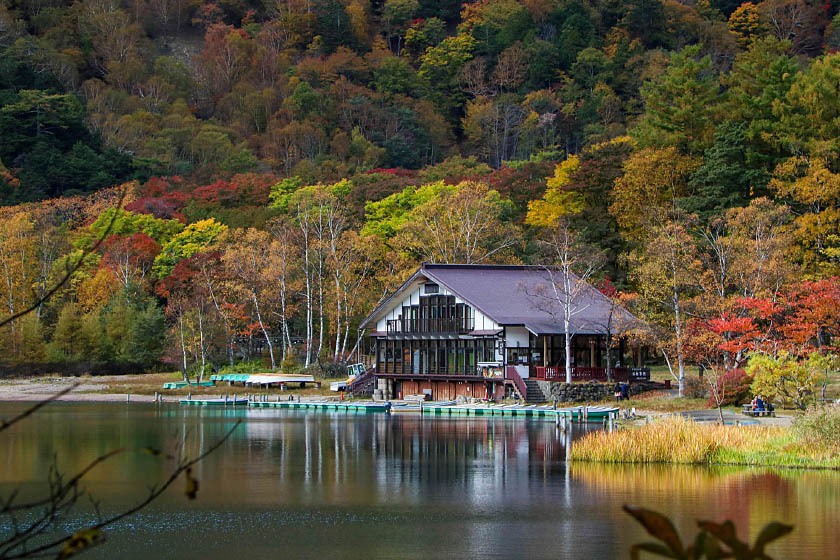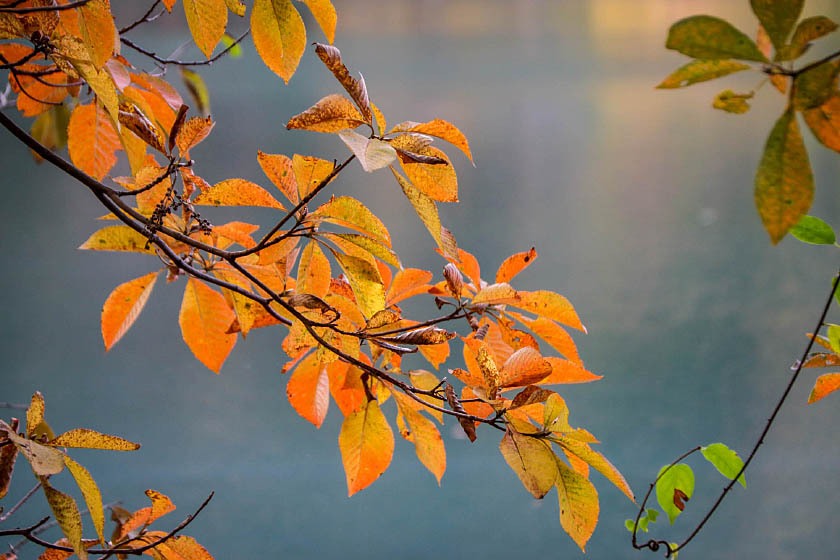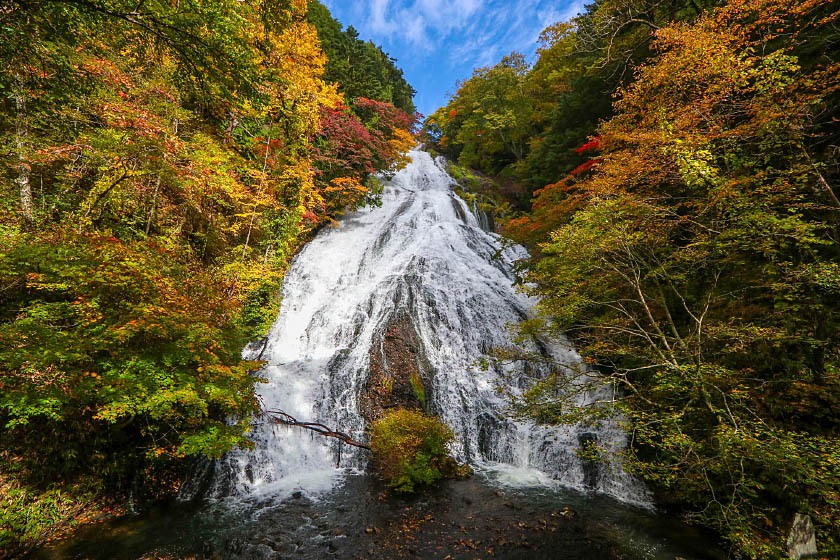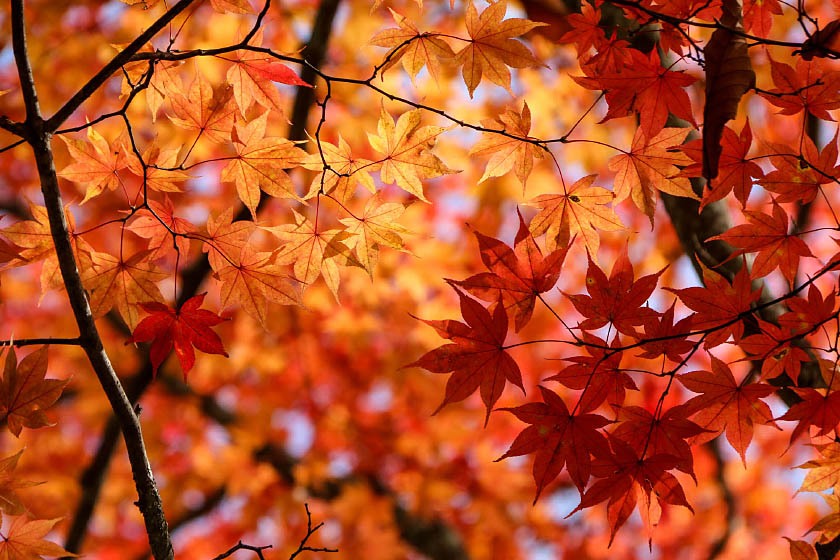 From the Yunoko area, I next headed just a few minutes drive further down the mountain to the Senjogahara Marsh. This highland wetland is full of tall grasses and deciduous larch trees, all of which were a brilliant gold hue today. The surrounding forest, accessible via well-maintained walking trails and boardwalks, was also showing beautiful color today.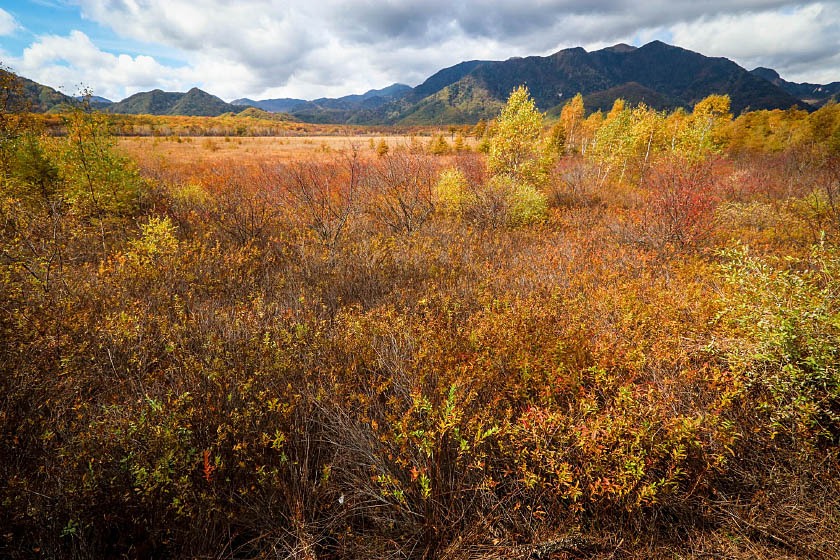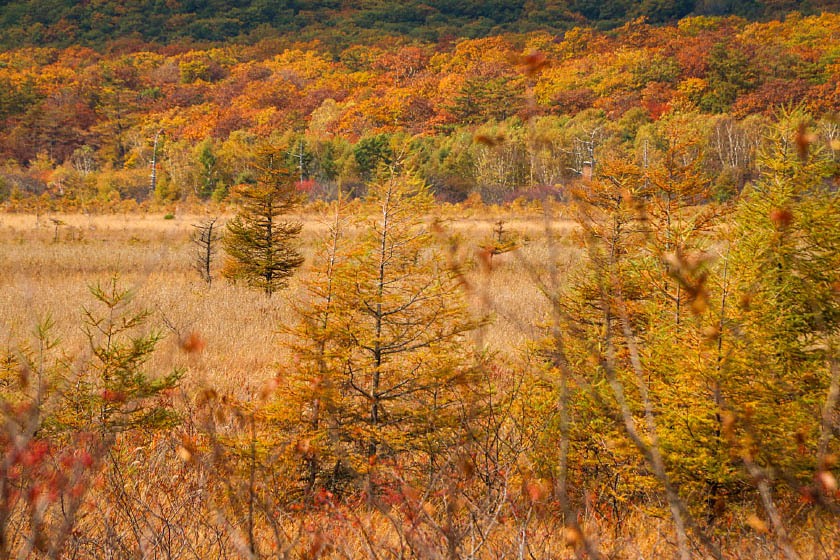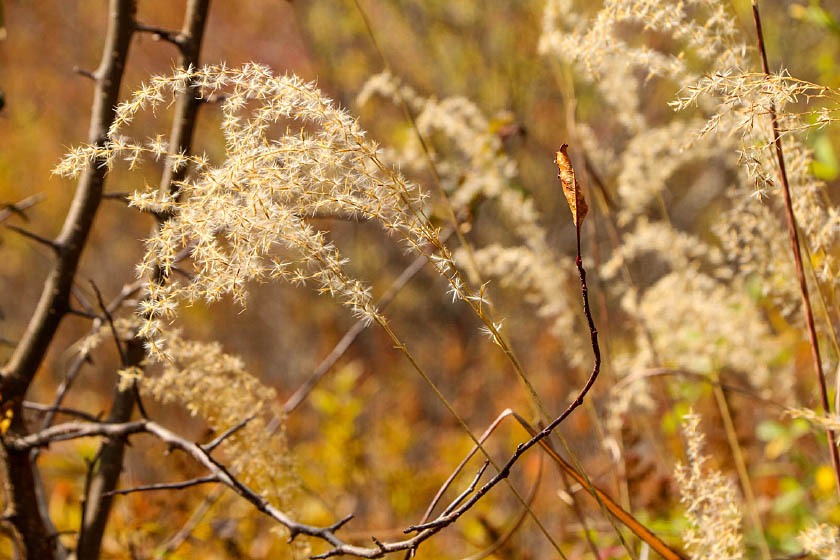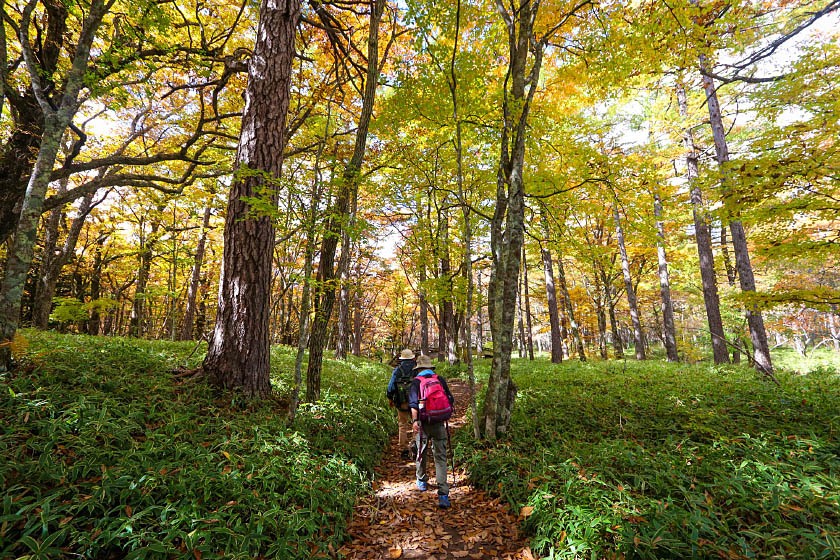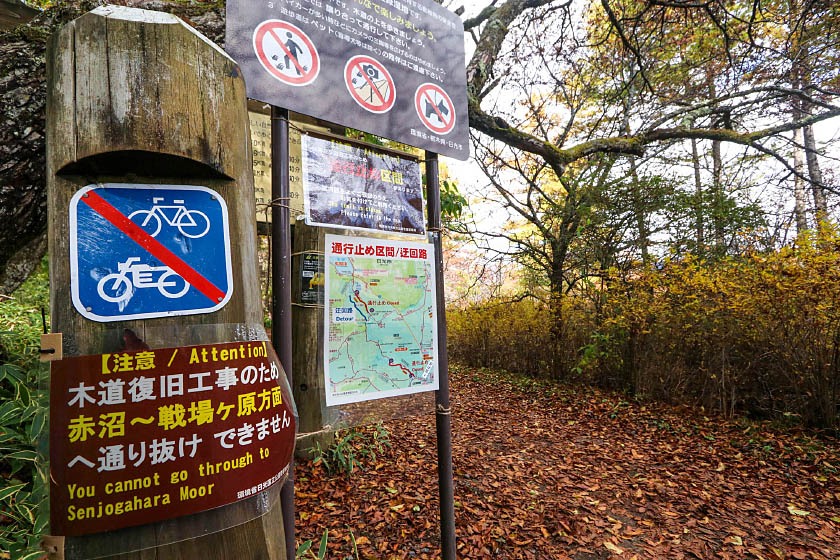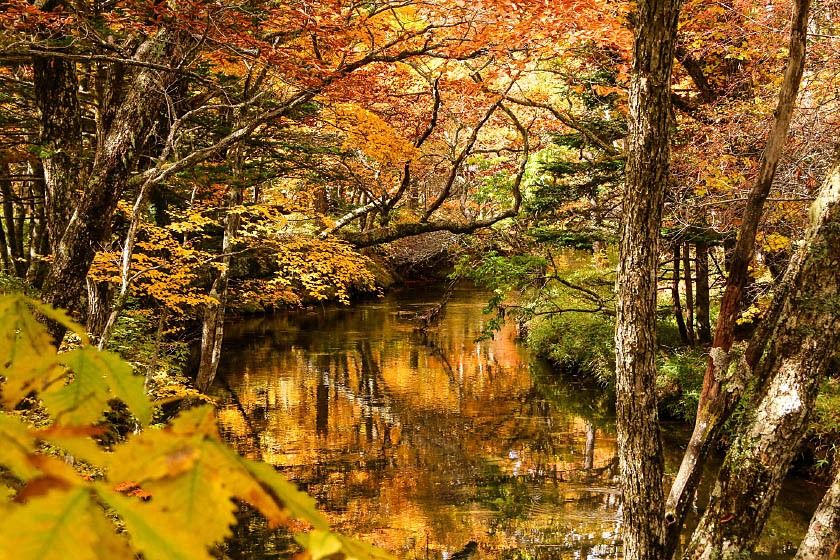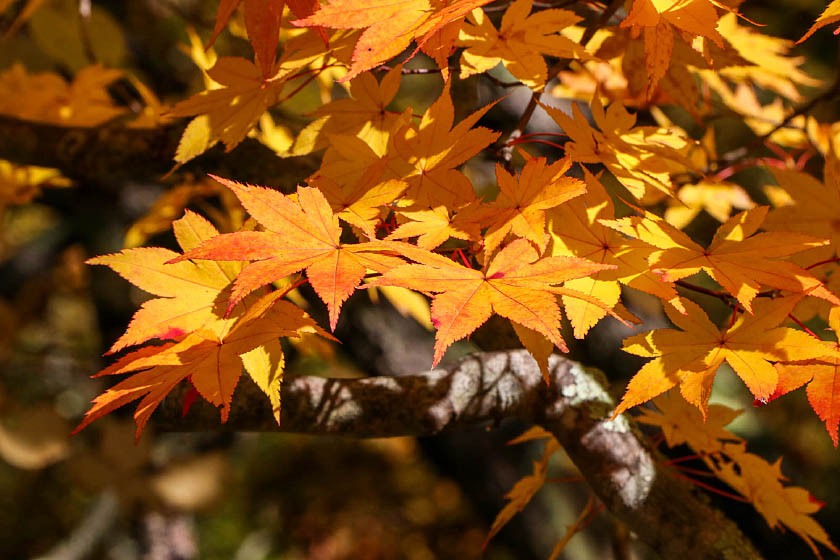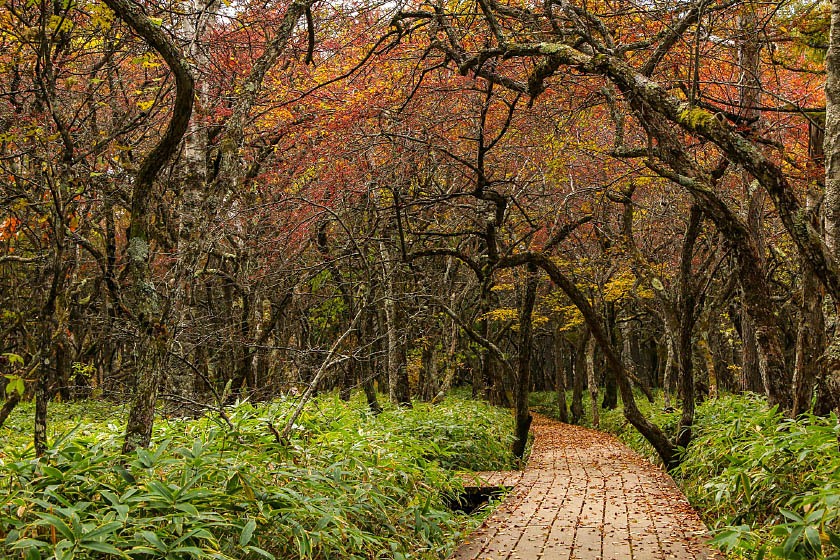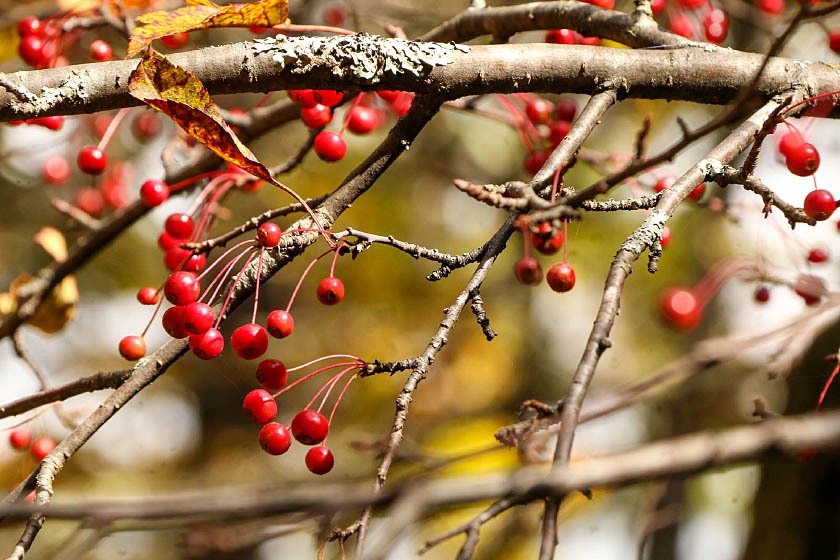 My next stop was Ryuzu-no-taki Falls, a gorgeous 300-meter cascade surrounded by foliage which was also quite vibrant with autumn hues today. Both the top portion and the impressive falls at the bottom were at peak color today, even the relatively later-changing momiji (Japanese maple) trees in the area.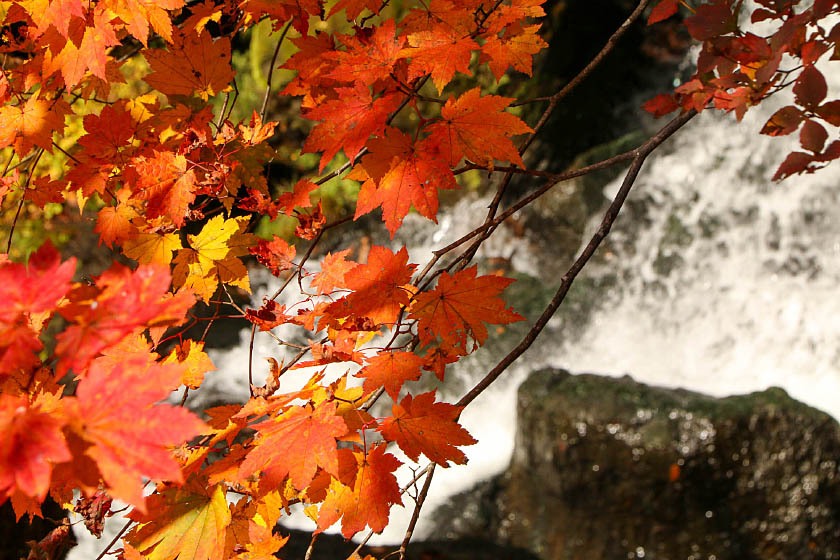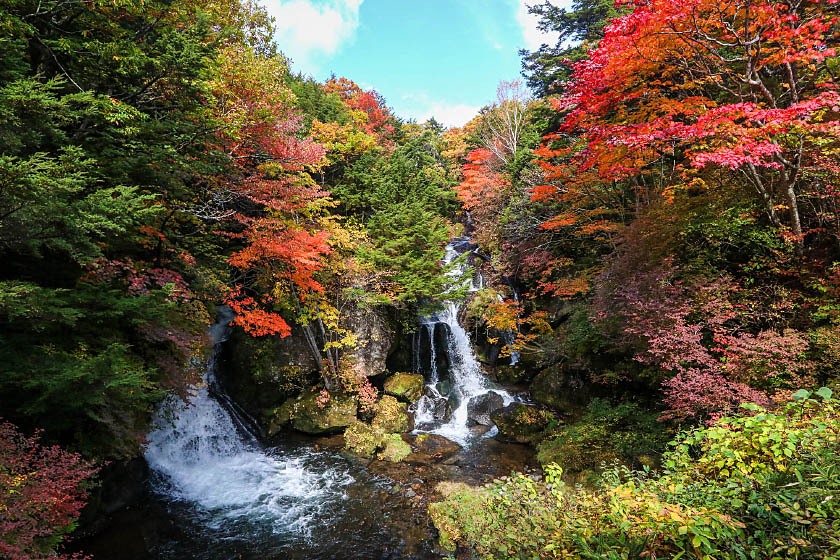 My final destination for the day was the area around the idyllic Lake Chuzenji. At 1269 meters above sea level, the elevation difference compared to the areas slightly higher up is just great enough that much of the foliage around the lake's shore were only just beginning to change color today. Desipte being slightly behind, though, there was still much to appreciate, and the colors will only improve here over the week and will likely reach their peak sometime next week.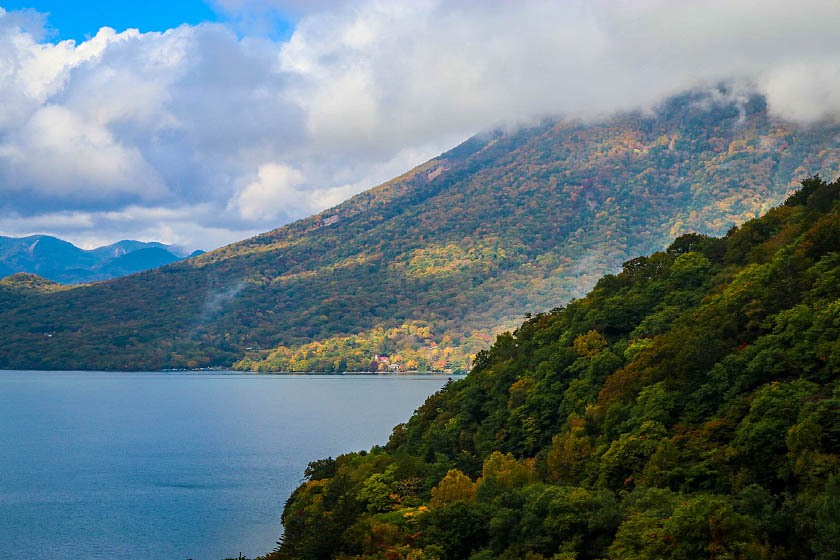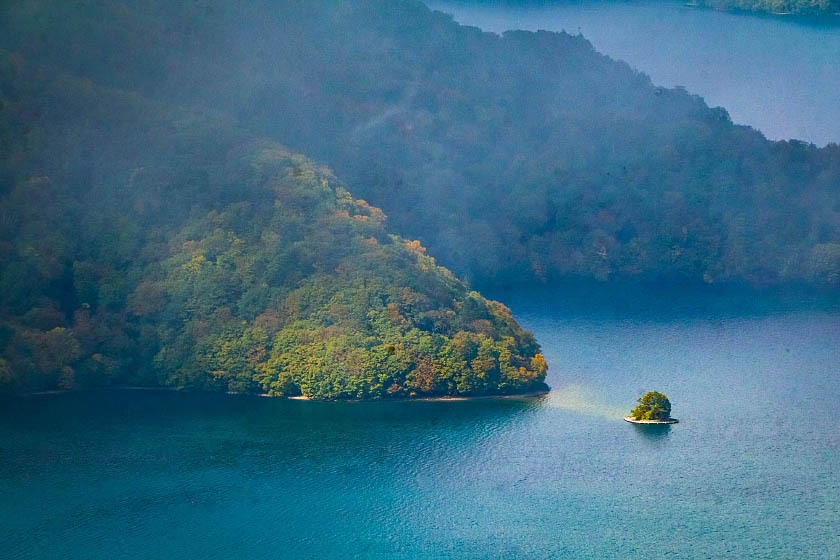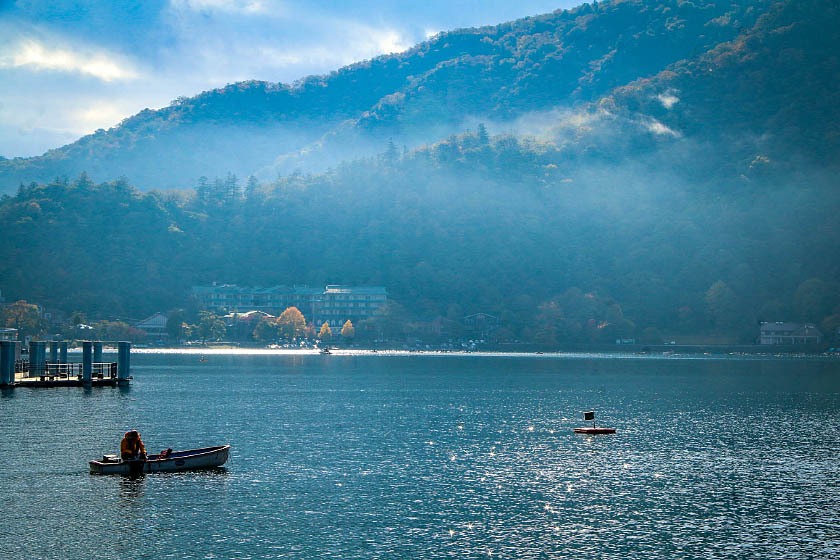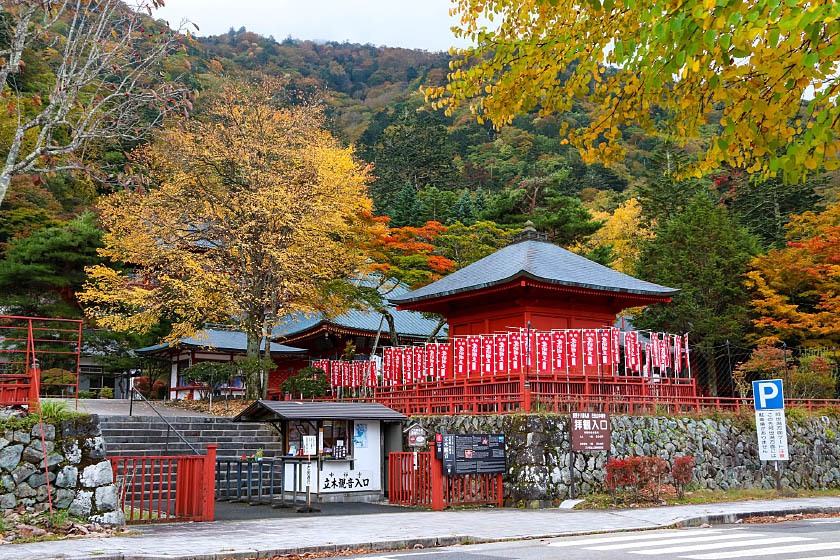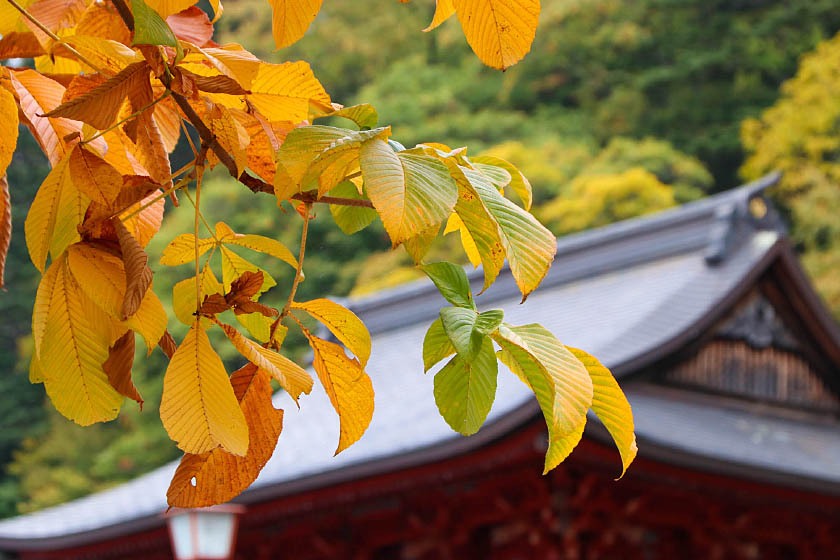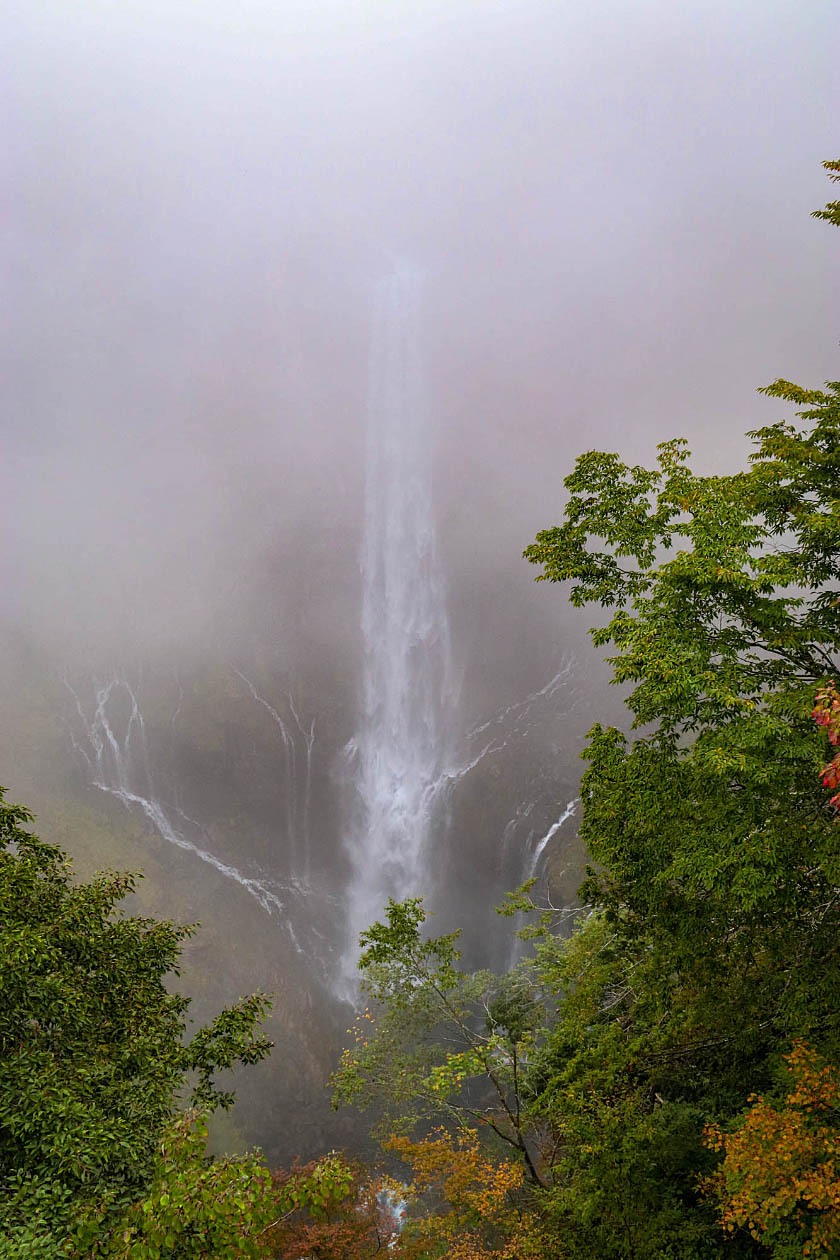 Questions? Ask in our forum.