Autumn Color Report 2014
Official autumn color reports by japan-guide.com
Where to see autumn leaves? - When do trees turn colors? - What trees turn colors?
Schedule of upcoming reports - Post your own report
2014/12/05 - Tokyo Report
by joe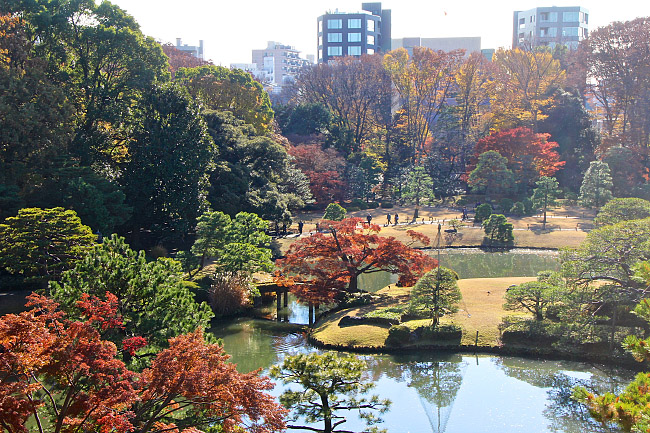 After 80 days and 40 reports from all over Japan, our 2014 fall color reporting season comes to an end today as the last of the autumn leaves around the country are finally beginning to fall. While the season began with a 2-week-early start in the northernmost mountains of Hokkaido compared to most recent years, the pace of the autumn leaf front normalized as the colors made their way down from the northern and mountainous areas of Japan to the southern cities of Kyoto and Hiroshima.
Today, I made my way one last time to Tokyo, which is actually one of the latest-peaking autumn color locations in Japan. The colors around the city tend to be at their best around late November and early December every year, and this year turned out to be no exception. The leaves in some of Tokyo's best autumn leaf spots that I visited today were either past their peak or fallen. There were some exceptions, however, with a few patches of really nice colors that late-season urban leaf watchers can still catch through the weekend.
My first visit today was to Rikugien Garden in northern Tokyo. A Tokyo fall favorite, the landscape garden's foliage was still vivid in many places this morning, especially around the picturesque Tsutsuji Chaya teahouse in the back of the park (always one of the last spots in Tokyo to reach its peak color). It should make for a great place to enjoy some end-of-the-season koyo (autumn color) through at least early next week.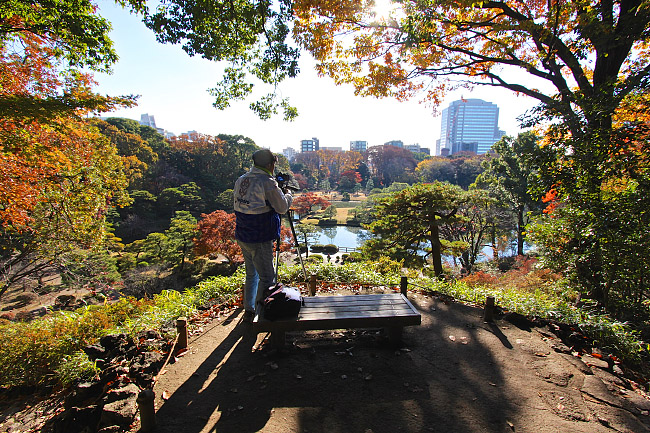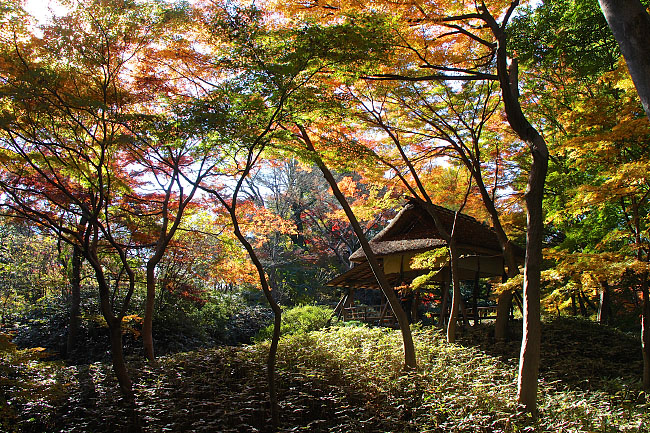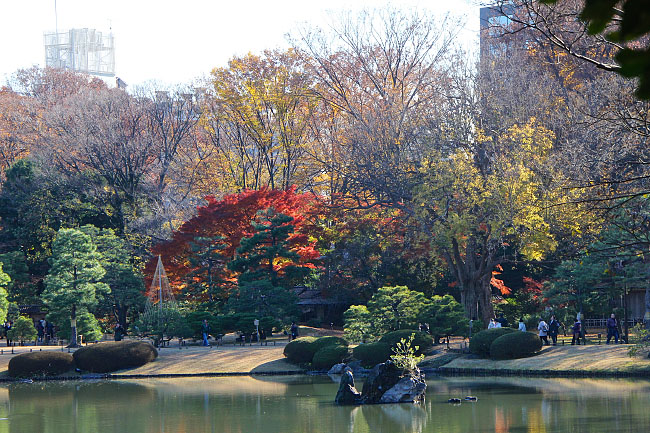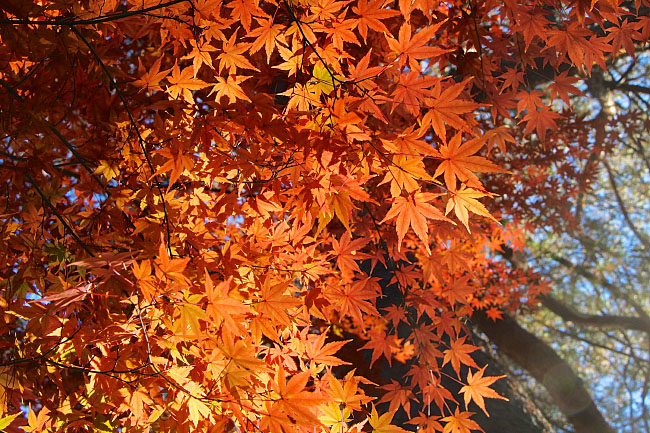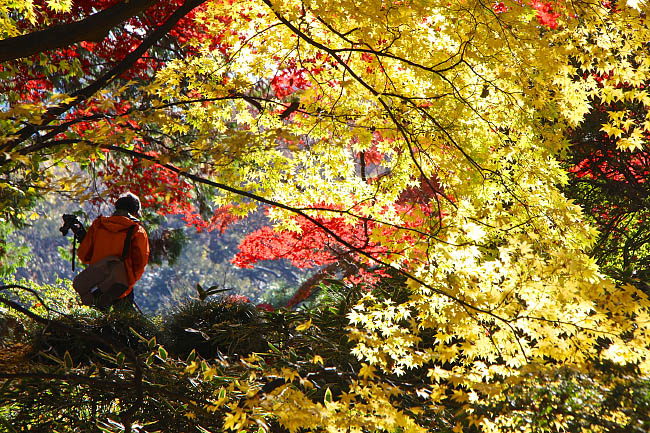 My second stop today was on the south side of inner Tokyo at the often-overlooked Institute for Nature Study. This nature reserve takes up a large swath of urban blocks, set aside for the preservation of indigenous woodland and marshland plants and wildlife and for education. I ran into several guided tour groups as I strolled along the main route through the trees and grasses here.
While the park is a nice, convenient getaway from the concrete and noise of the surrounding city, as a destination for seeing autumn color, it offers a contrast from the manmade, meticulously tailored landscapes of the gardens around the city. The trees around the park were showing color in small splotches, much like they often do in nature, instead of in one condensed area. The susuki (pampas grass) and other grasses also were a nice silvery-gold color in many places. While this spottiness may feel a bit underwhelming for some, the relative "wildness" of this park's flora can be refreshing.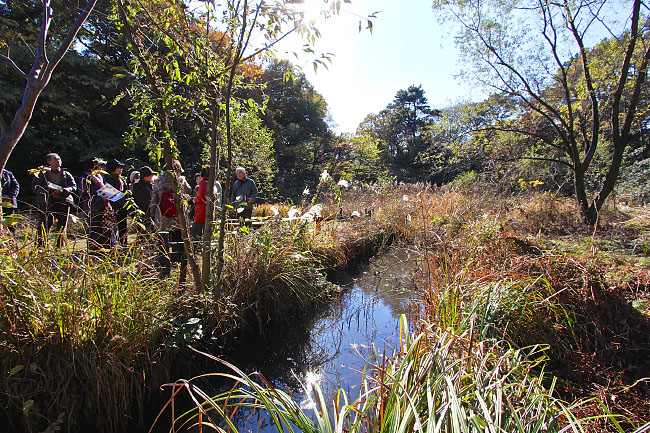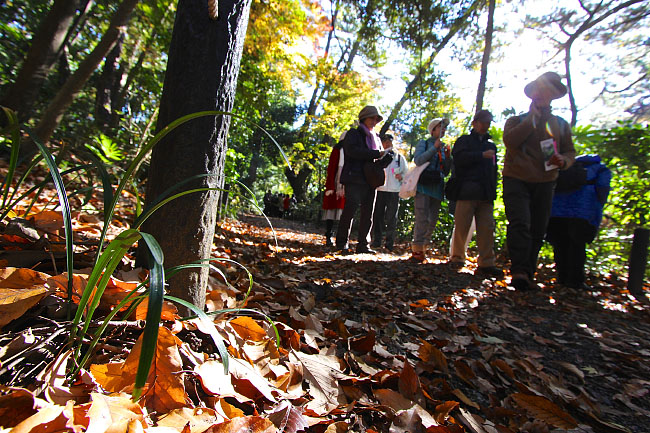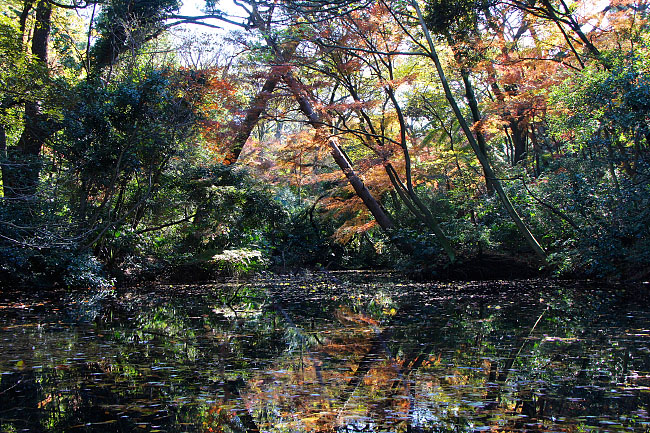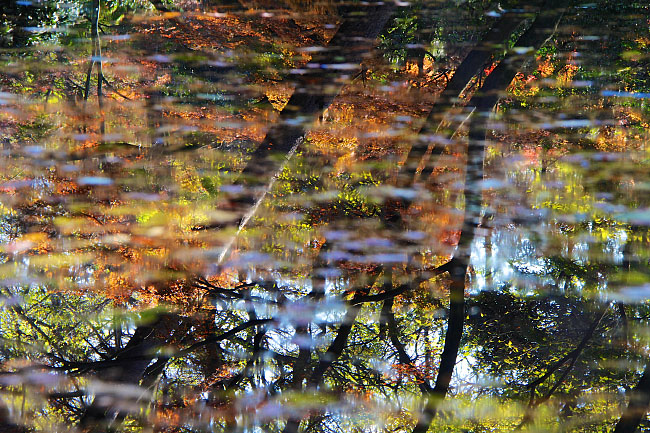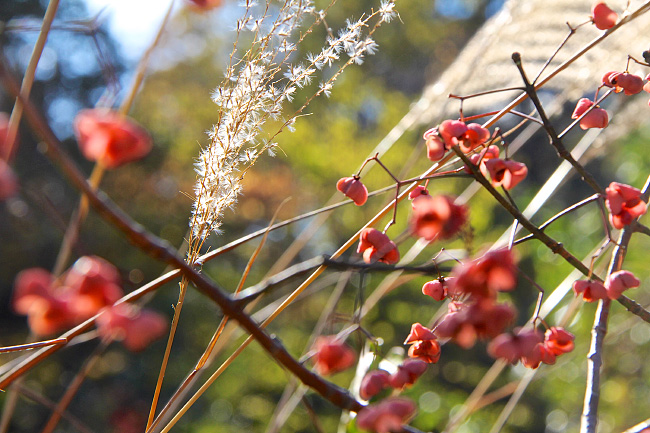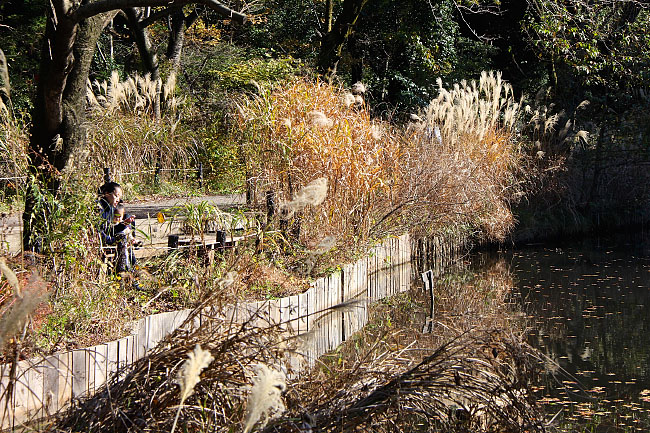 My final autumn color reporting assignment for this year was none other than western Tokyo's Shinjuku Gyoen Garden. The massive garden, sometimes likened to New York City's Central Park, is a great place to enjoy autumn colors throughout the season thanks to the large variety of deciduous trees planted around the grounds. Today a lot of trees were at a lovely just-past-peak stage, and all around the park there are pockets of great color, carpets of yellow and brown and red leaves on the ground, and trees showering the paths with falling leaves. The autumnal atmosphere here was great today.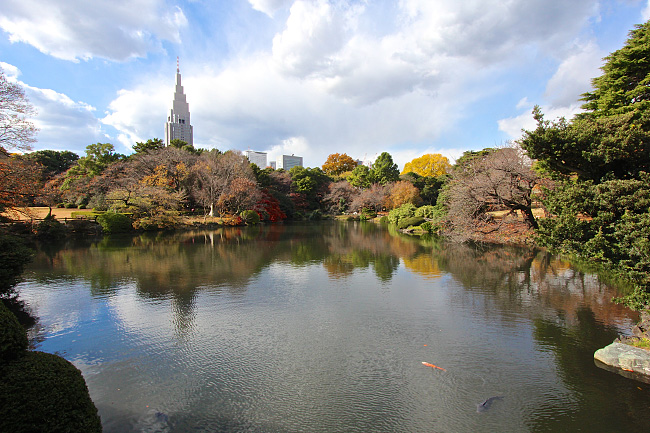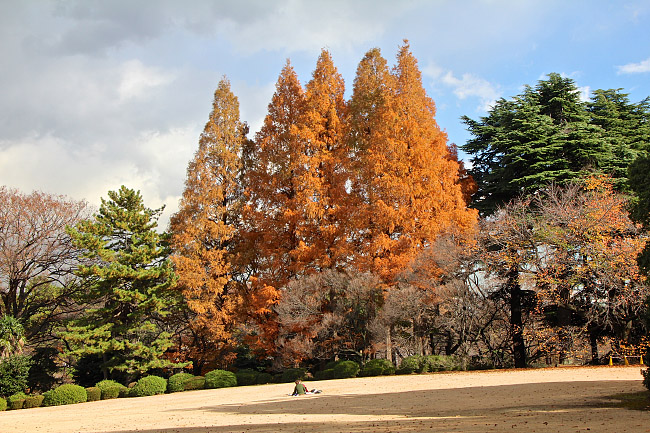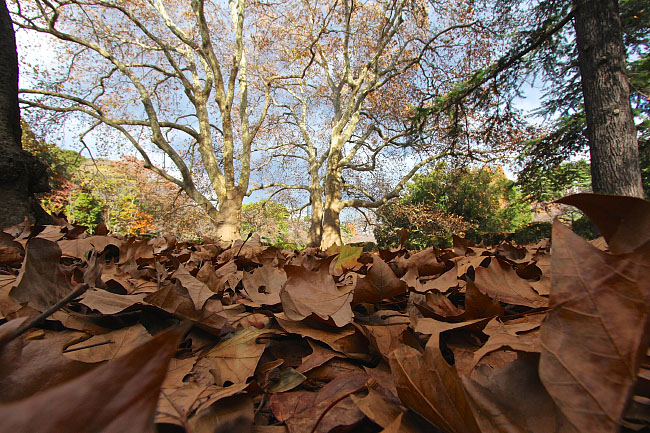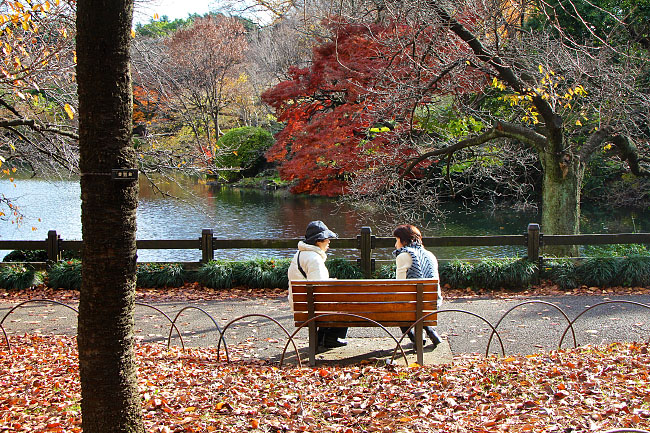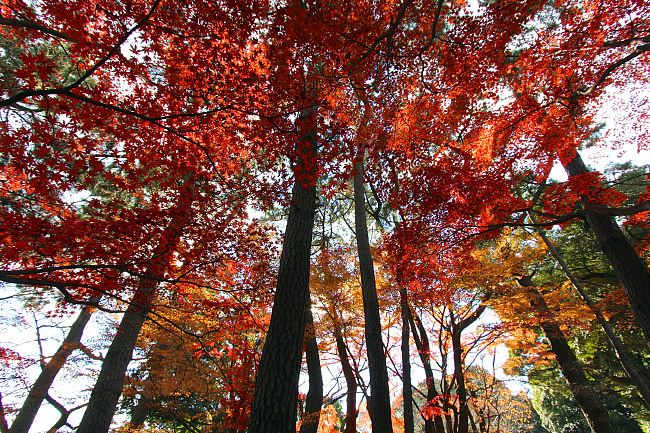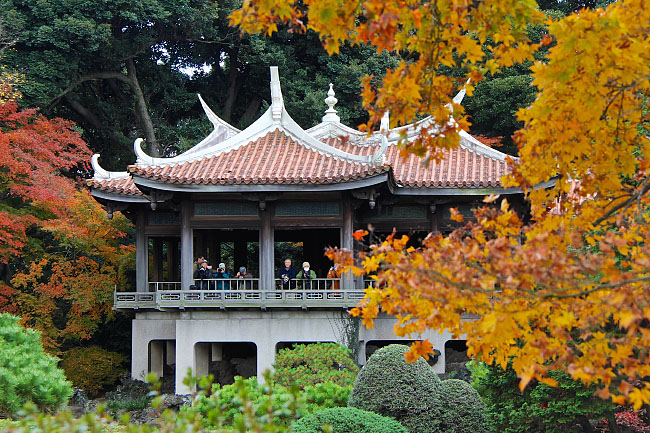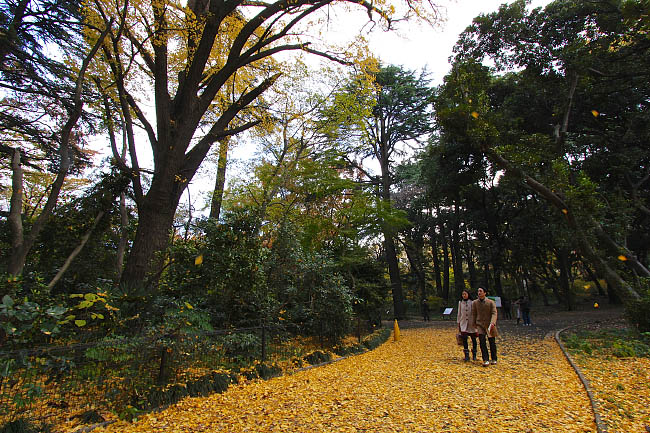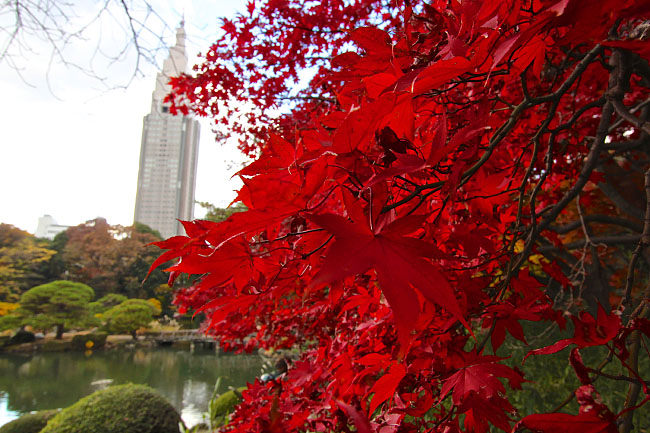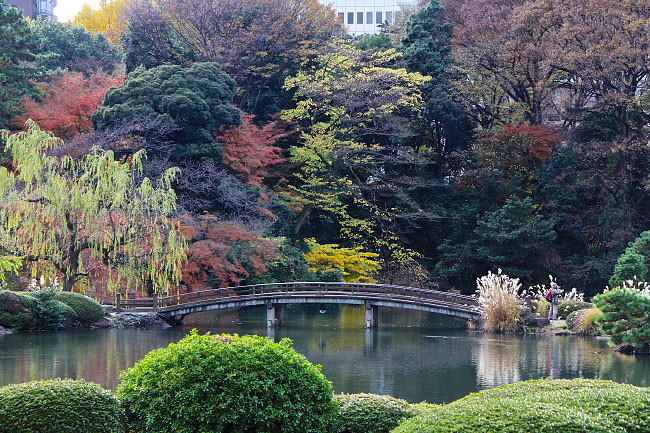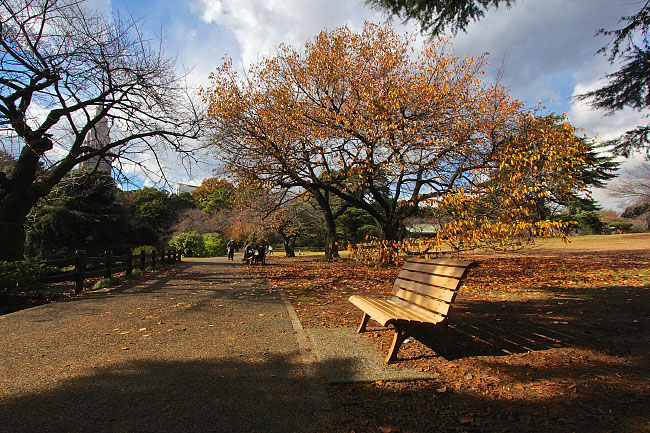 Though we wish we could have visited all of Japan's incredible koyo spots this year, we hope our efforts helped you find some great autumn color this season, and hopefully time your visits just right. Thank you for following the colors along with us this year, happy travels (and sporting) over the winter, and make sure to check back in a few short months as we'll be back on the reporting trail to bring you full coverage of the cherry blossom season across the country in the spring. See you then!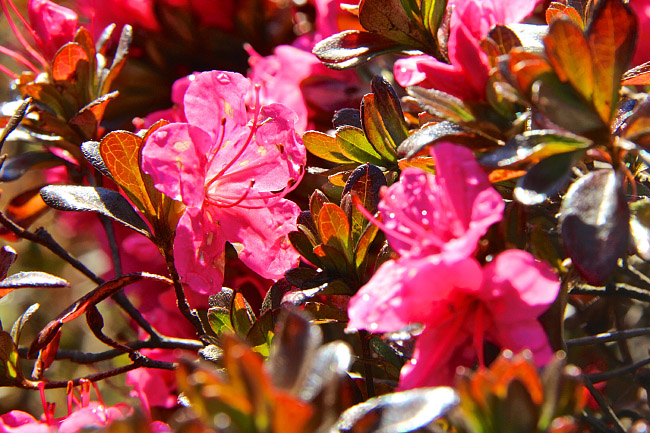 Questions? Ask in our forum.