Autumn Color Report 2012
Official autumn color reports by japan-guide.com
Where to see autumn leaves? - When do trees turn colors? - What trees turn colors?
Schedule of upcoming reports - Post your own report
2012/12/02 - Kyoto Report
by scott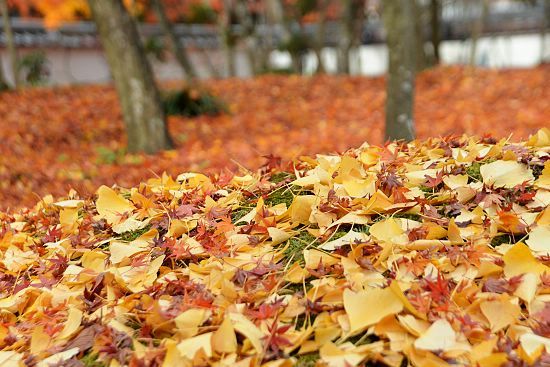 Today I headed over to Eastern Kyoto on this year's last scheduled autumn color report from the Kansai Region. The season is definitely winding down around Kyoto, and virtually every spot I visited today was in decline. The maples were dropping their leaves, which fell to the ground and made nice carpets under the trees.
My first stop of the morning was to Tofukuji Temple (actually its in Southern Kyoto, but close enough). Tofukuji was at its peak when Sean was here last week, but both the foliage and the crowds have definitely been steadily disappearing since then. The temple grounds were still nice to look at today, but at this point there are more leaves on the ground than on the trees.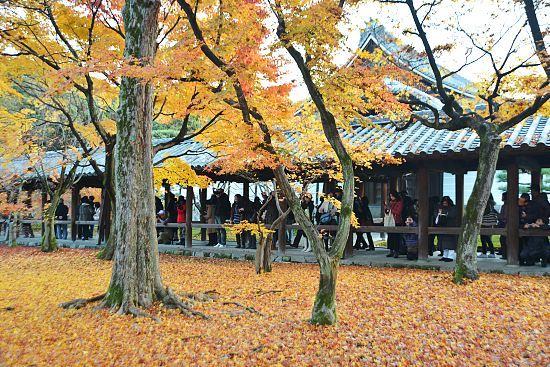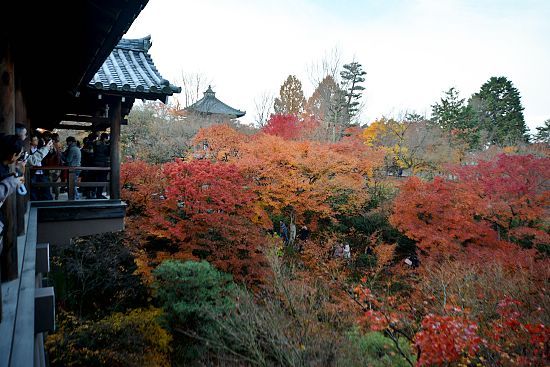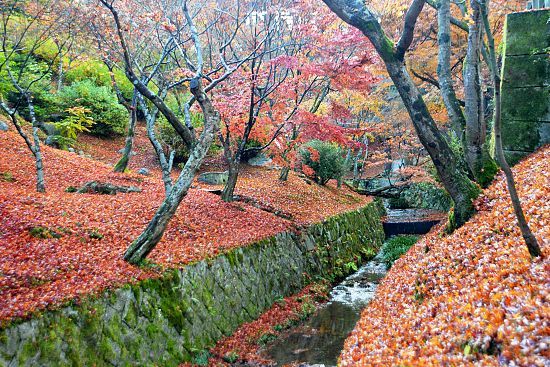 Next I hopped on one of Kyoto's city buses and headed to Kiyomizudera Temple. Just like Tofukuji, Kiyomizudera was pleasant to visit, but was definitely declining from last weeks peak. Interestingly, the temple has already switched from using their autumn tickets to ones with winter images on them, which is only further indication of an impending end to the season. Also, the illumination events at Kiyomizudera (and most other temples in Kyoto) ended tonight.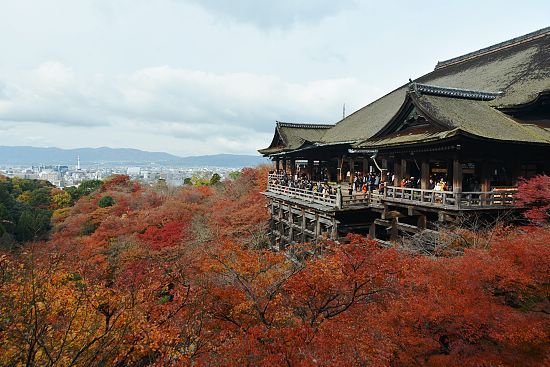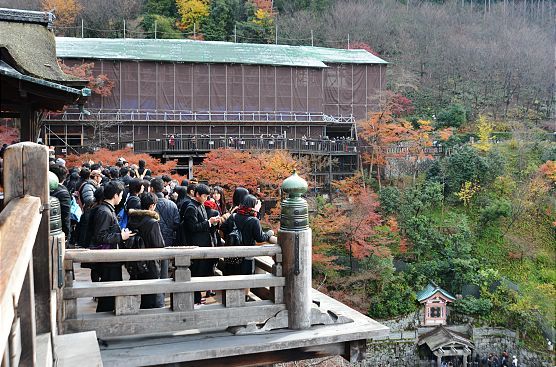 A few minutes walk from Kiyomizudera led to Kodaiji Temple. Kodaiji had some of the best colors of the day, and most of the foliage still had that vibrant look to it. Don't get me wrong though. The area was definitely in decline, just not as much as the other spots that I visited today.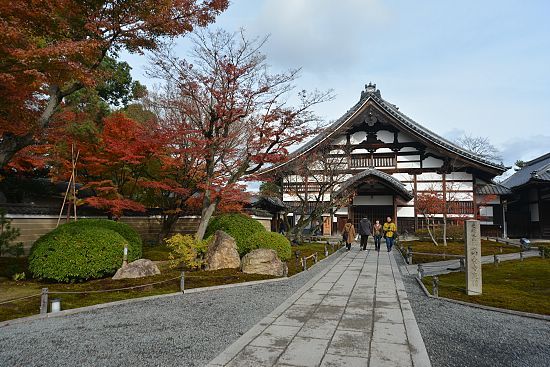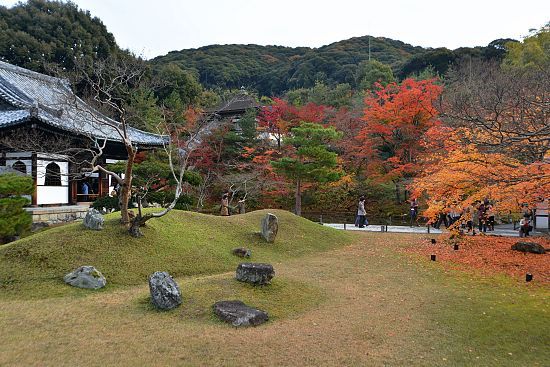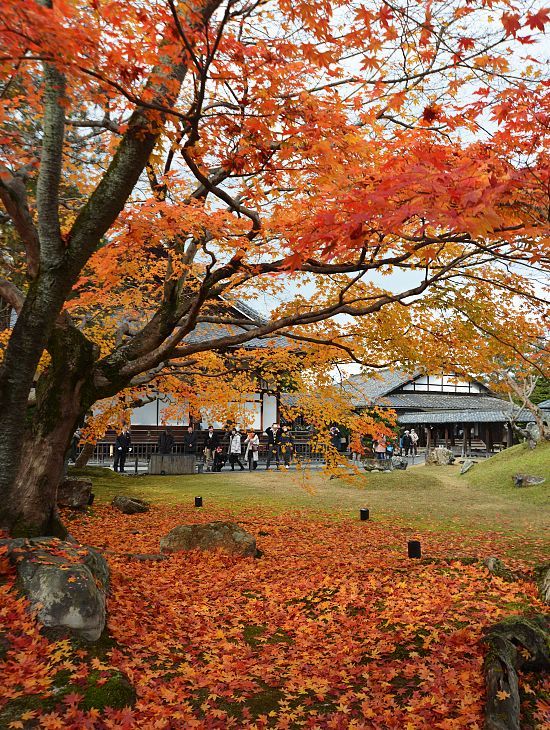 Kodaiji occasionally displays some interesting modern expositions in their dry rock garden. I've always managed to miss these in the past, but today I got lucky and was able to see some pretty neat dragons made of tile and mossy bark emerging from the gravel.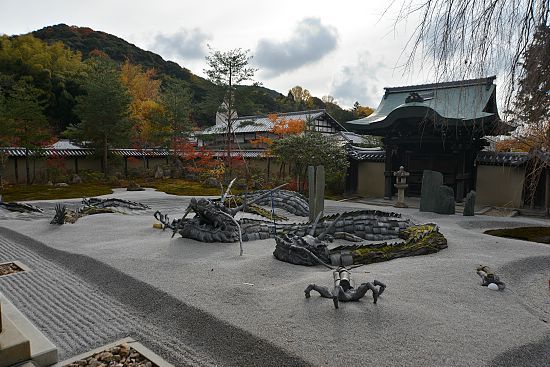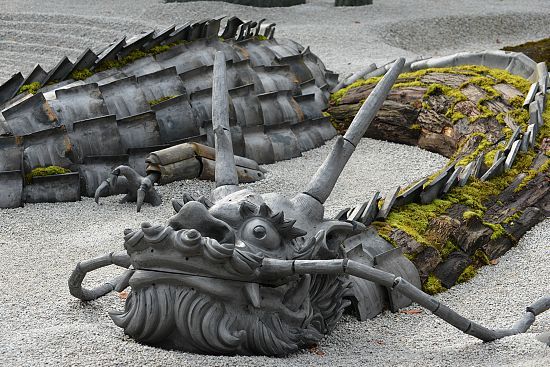 After visiting Kodaiji I headed north to Nanzenji, one of Kyoto's most important Zen Temples. Maples can be found throughout the spacious temple grounds, and just as the other spots today the trees have past their peak and were in decline.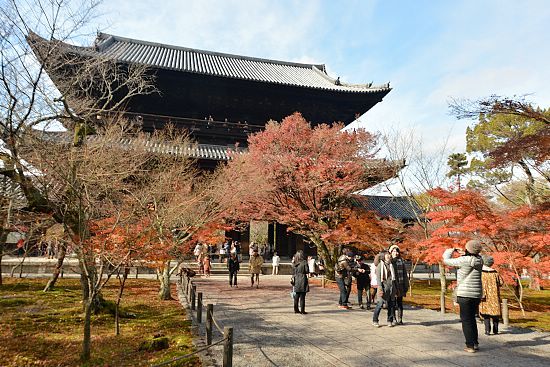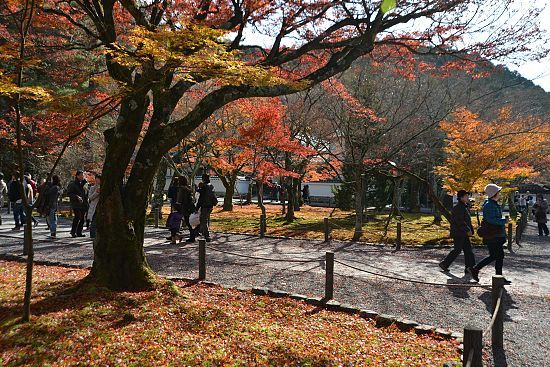 Nanzenji has several smaller subtemples, many of which have their own gardens that display nice autumn colors. Two of these subtemples are Tenjuan near the Sanmon Gate, and Nanzenin back behind Nanzenji's brick aqueduct. The colors around their gardens were the same as around the main temple grounds.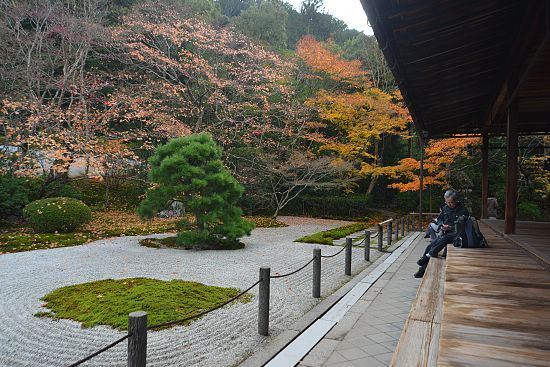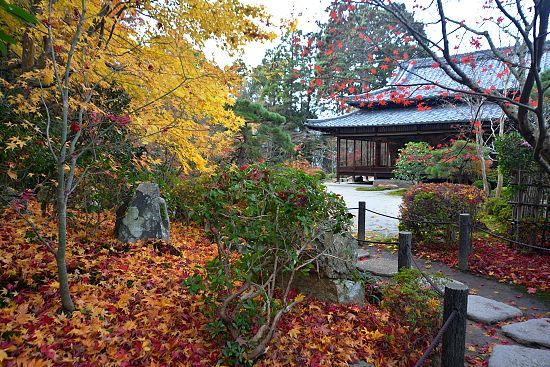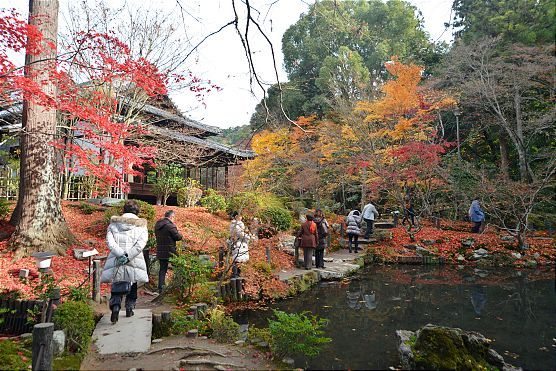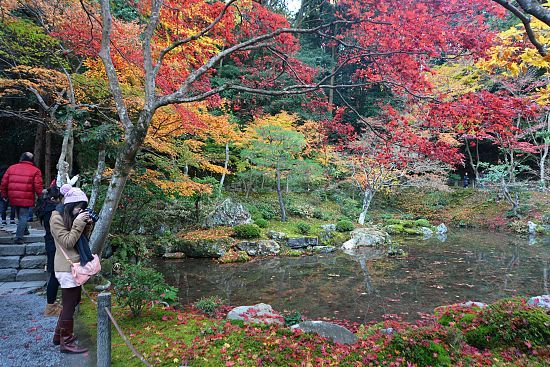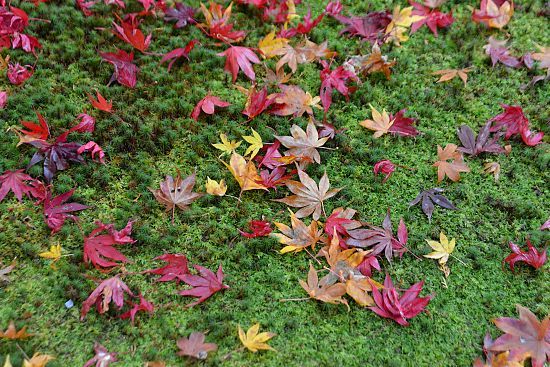 My final stop of the day was to Eikando, just north of Nanzenji. The trees were at their peak when we visited ten days ago, so I wasn't expecting too much from the colors today. Indeed the maples around the main pond were pretty bare, but there was still enough nice autumn foliage to make for a pleasant visit. That pretty much fits into the theme of the day: Kyoto is declining from its autumn color peak. There are still some leaves on the trees that make for a pleasant visit, but they are not going to remain for long.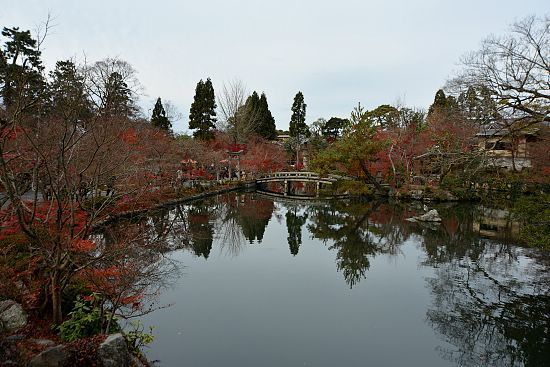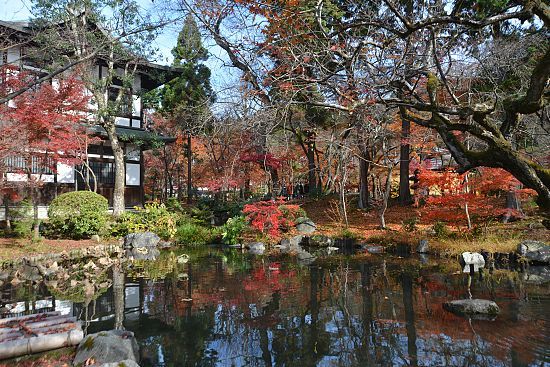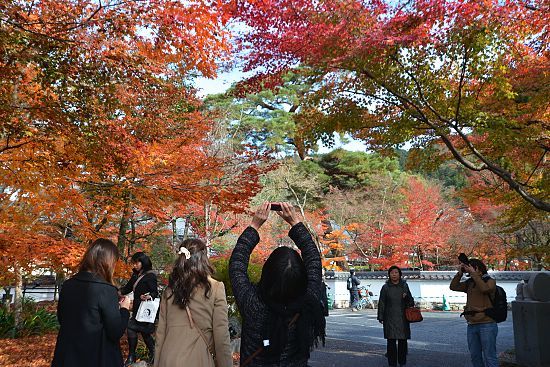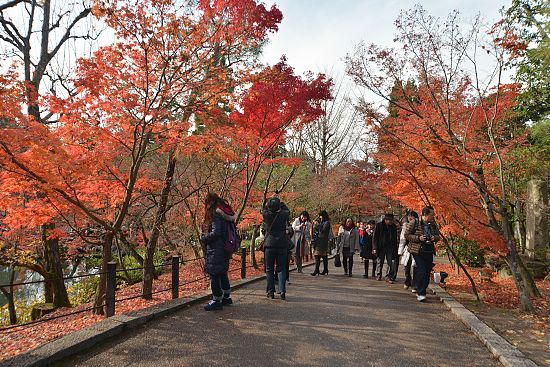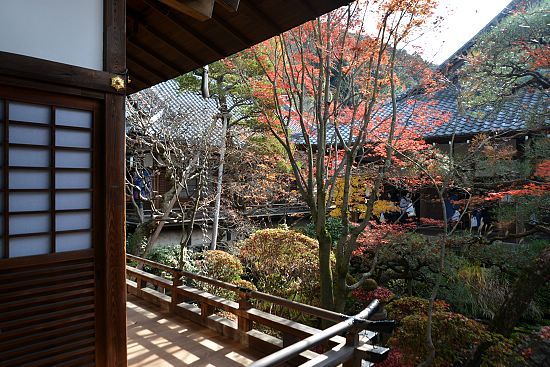 Questions? Ask in our forum.