Autumn Color Report 2012
Official autumn color reports by japan-guide.com
Where to see autumn leaves? - When do trees turn colors? - What trees turn colors?
Schedule of upcoming reports - Post your own report
2012/11/26 - Kyoto Report
by sean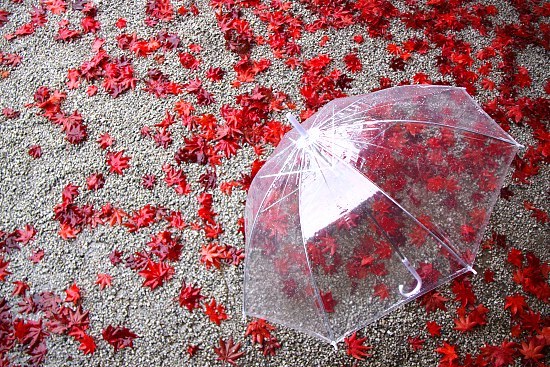 Today I visited a few locations in Kyoto which offered simply stunning fall scenery. The restart of the working week, in combination with the rainy weather, brought back some calm to the streets of Kyoto, in contrast to the day before.
Pearls of rain drops, fresh autumn colors and puddle-dotted avenues together created a romantic ambience at the city today.
I first visited the Shugakuin Imperial Villa, which requires advance reservations for entry at the Imperial Household Agency located at the Kyoto Imperial Palace. As soon as I passed through the gate, I was greeted by a pair of maple trees which provided fresh contrasting colors of red and yellow. Views at the villa were breathtaking, enhanced by the autumn colors at their greatest.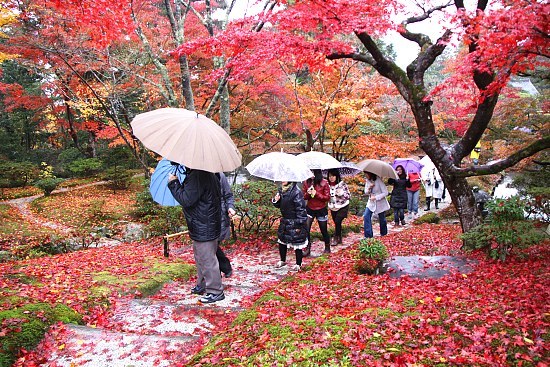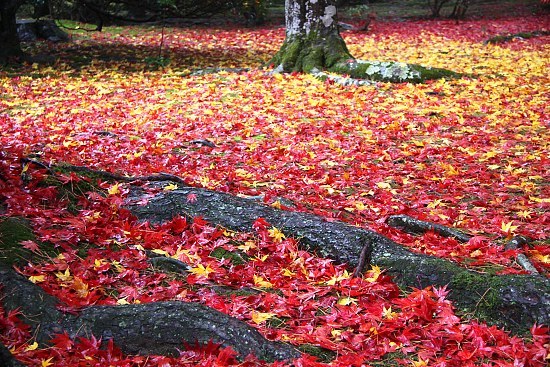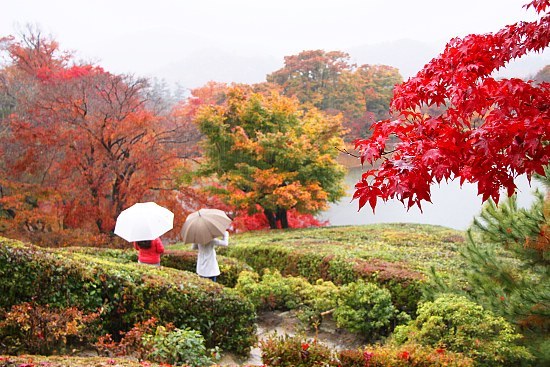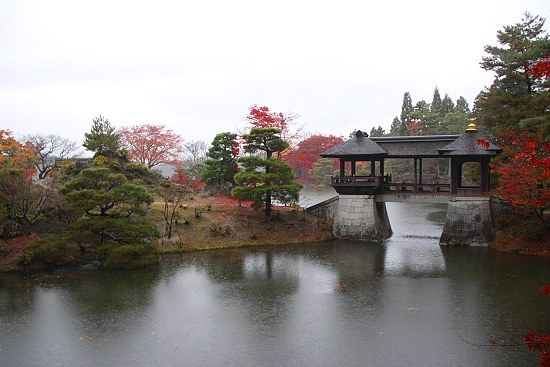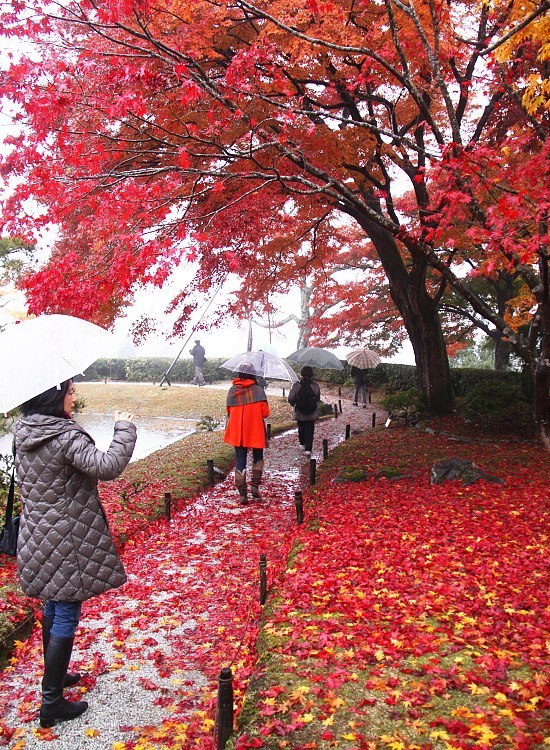 About 20 minutes on foot south of the Shugakuin Imperial Villa was Manshuin, a temple of the Tendai Sect, which features treasured drawings on its sliding doors by renowned artist Kano Tanyu. Autumn foliage within and around the temple were at their peak today, although the rain might have caused many leaves to fall prematurely.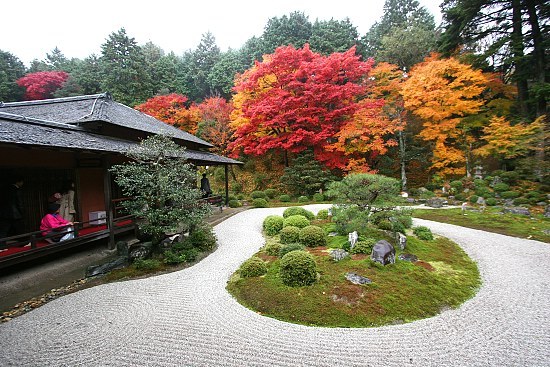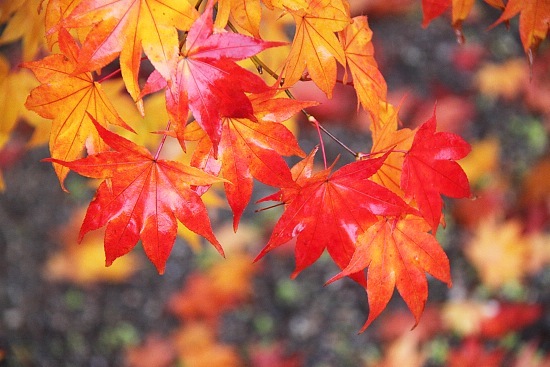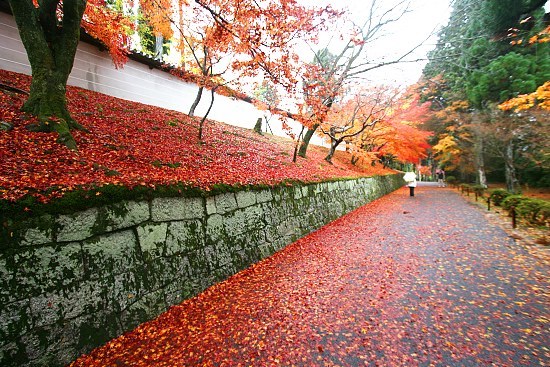 A further 20 minutes south was Enkoji, a temple famous for its autumn colors and its elegant Suikinkutsu Basin, said to be the oldest in the northern suburbs of Kyoto City. Outstanding views of autumn colors can currently be seen at Enkoji, even though like at Manshuin, some trees were losing their leaves to the rain.
The many maple trees at the temple's garden today were of vibrant gradations of yellow, orange and red.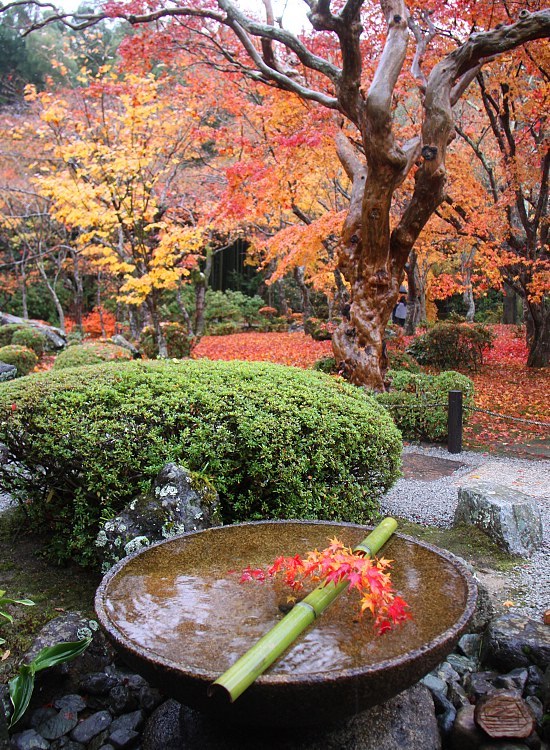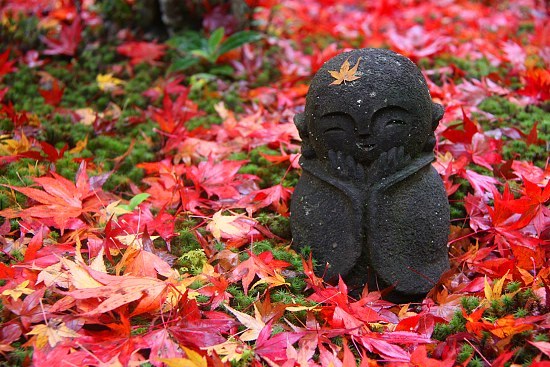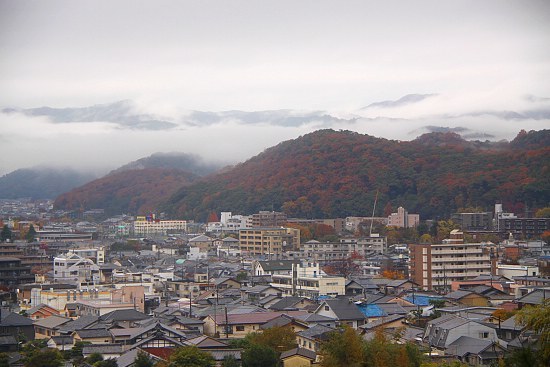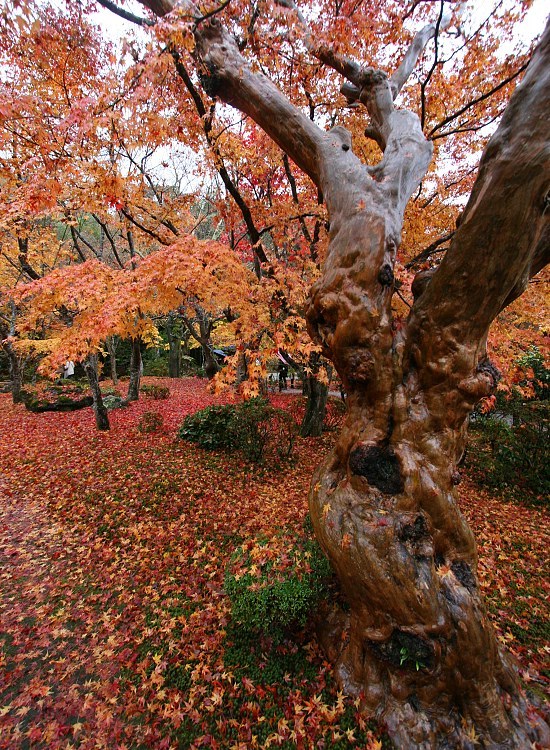 My final stop for the day was at Shinnyodo, a majestic temple located in central Kyoto, not far from Eikando, Ginkakuji and Heian Shrine. Colors at the temple precincts were similarly at their very best.
I think peak season would probably last for about three more days for Manshuin and Enkoji, and a little longer for the Shugakuin Imperial Palace and Shinnyodo.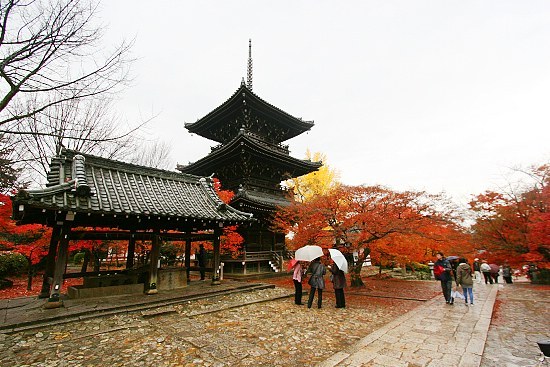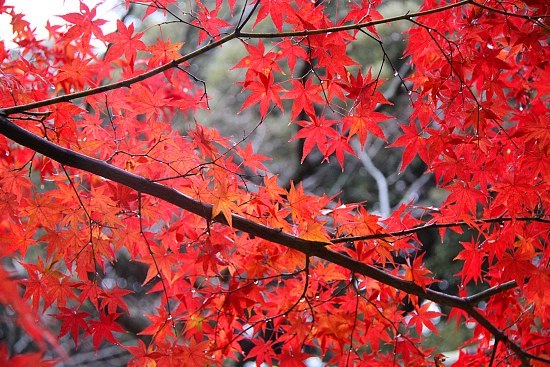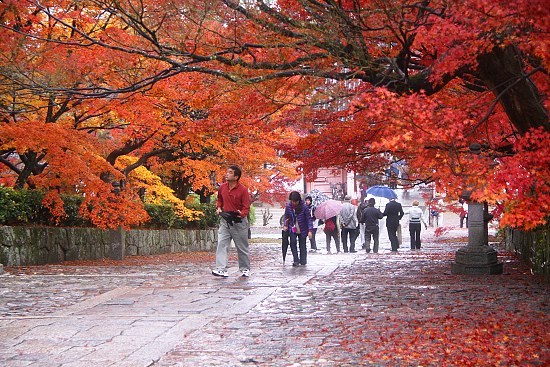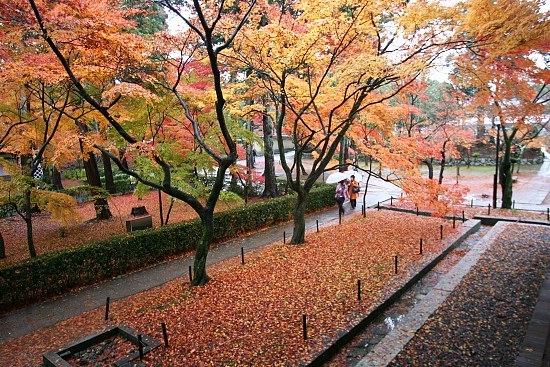 Questions? Ask in our forum.