Autumn Color Report 2015
Official autumn color reports by japan-guide.com
Where to see autumn leaves? - When do trees turn colors? - What trees turn colors?
Schedule of upcoming reports - Post your own report
2015/11/09 - Koyasan Report
by raina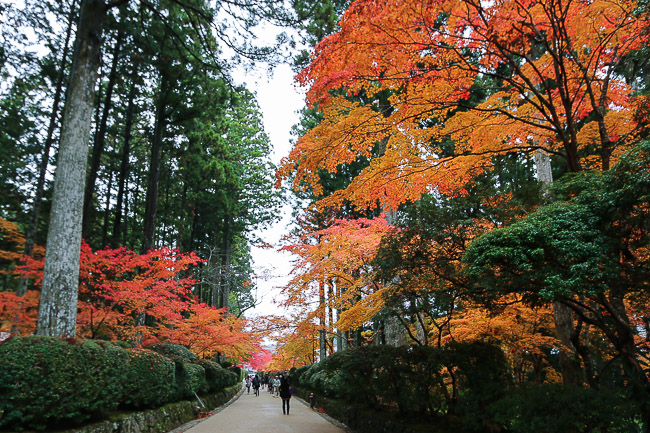 After Miyajima yesterday, I headed for another important religious site, this time in Wakayama Prefecture. My destination was Mount Koya, center of Shingon Buddhism, and where the sect's founder, Kobo Daishi is believed to rest in eternal meditation. This year is the 1200th anniversary since Kobo Daishi was led to Koyasan and established the sect's headquarters there. The town of Koyasan lies about 1000 meters above sea level, and autumn colors here can be seen earlier compared to cities like Osaka and Kyoto. Today, most of the fall colors at Koyasan were at their peak and should remain beautiful for a while more before the leaves start to fall.
Koyasan lies about 50 kilometers south of Osaka. It takes about 1.5 hours from central Osaka to get to the town where the main temples are. The skies were overcast as I made my way towards the mountain and it drizzled on occasion while I was there. From Koyasan Station, I took the local bus to Okunoin, my first stop of the day. I was glad that most of the buses are timed to the cable car arrivals, which means there was almost no waiting time. It was unusually crowded once we entered the town and the bus driver had to call for a back-up bus as ours was almost overflowing with passengers.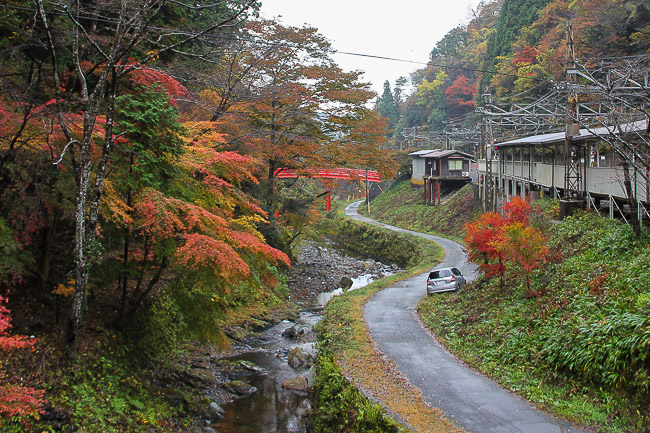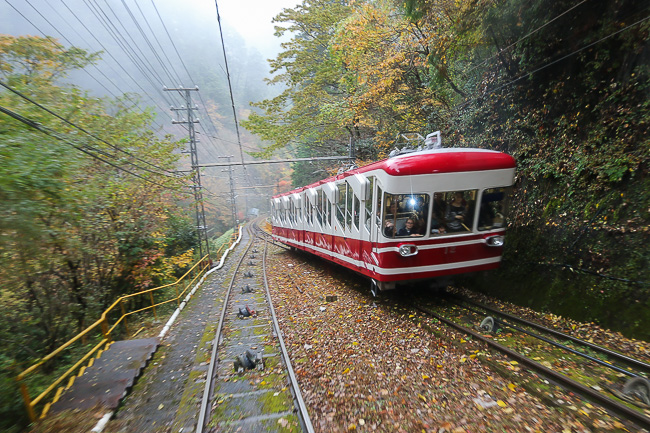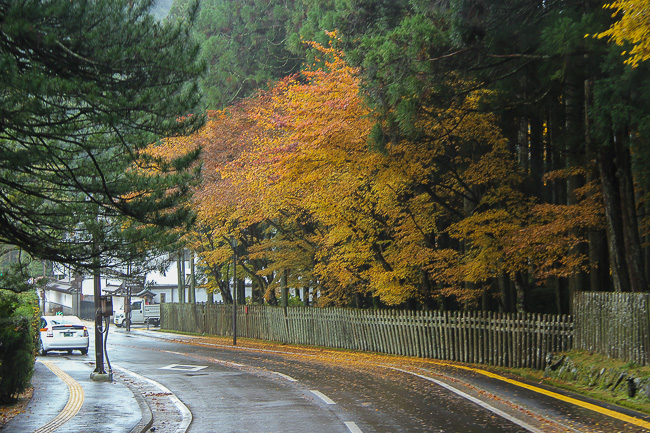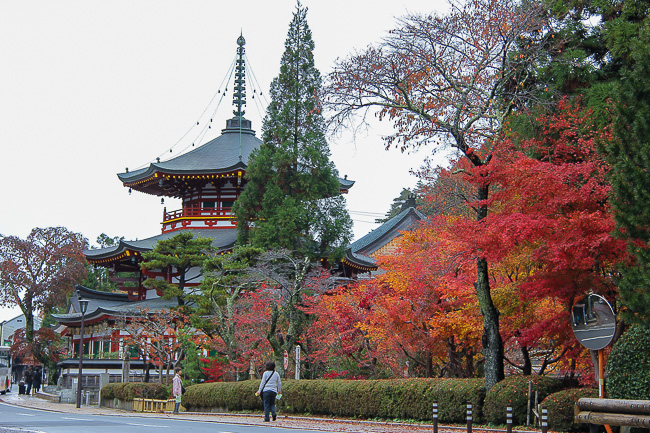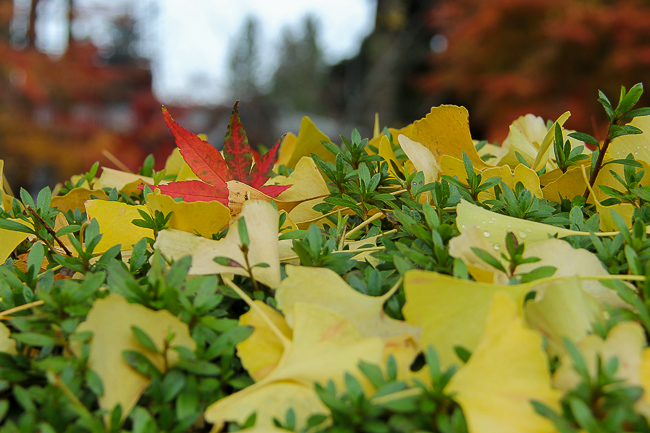 From the Okunoin-mae bus stop, I started my walk through the cemetary towards Okunoin Temple. There were some interesting gravestones as well as some that were very old. The overcast skies and slight fog lent a hand in adding an air of mystery and mysticism to the area. Most of the trees in the cemetary park were evergreens and there were few autumn colors to be seen, save for the area near Eirenden Hall. I also took the chance to visit Kobo Daishi's Mausoleum.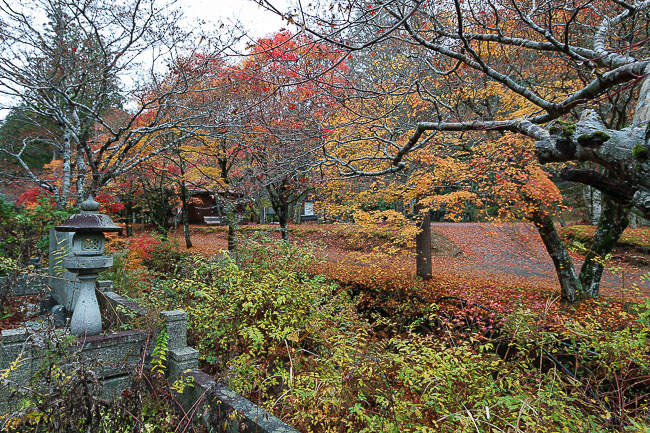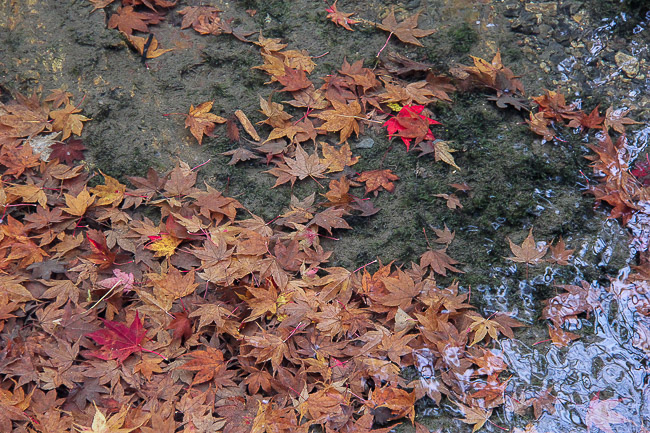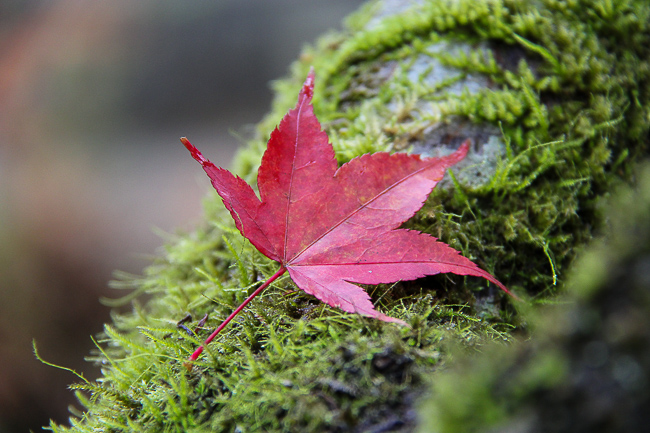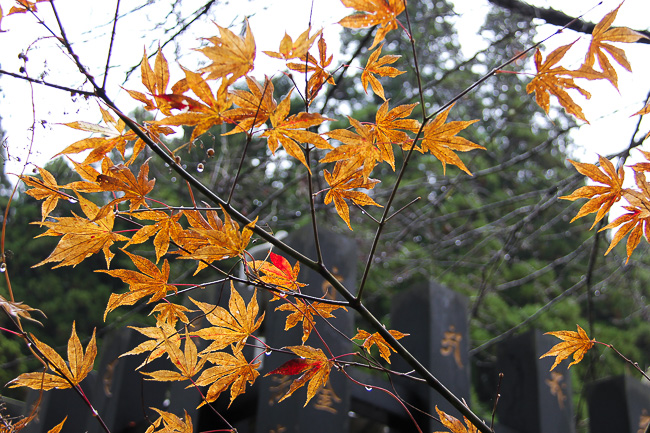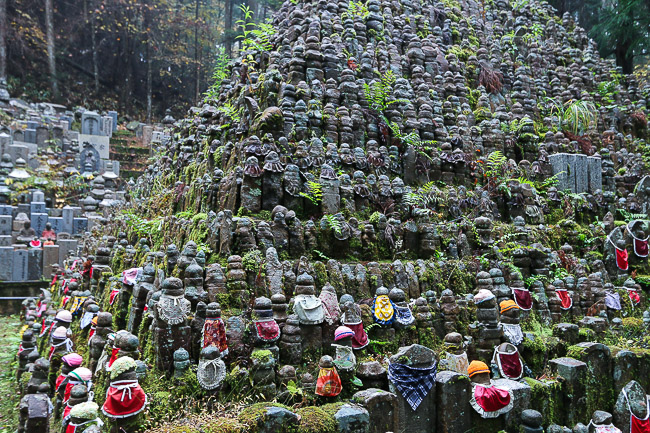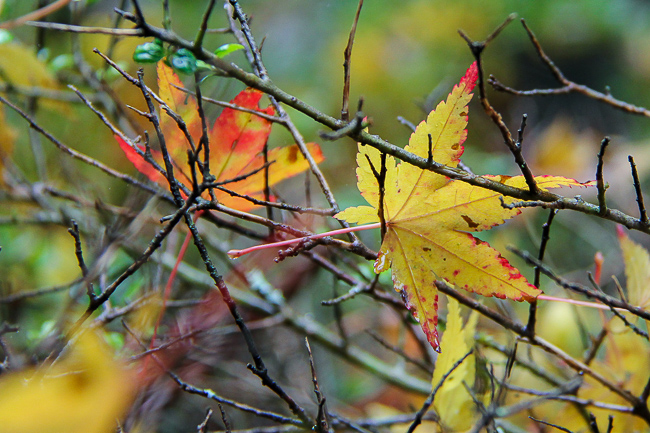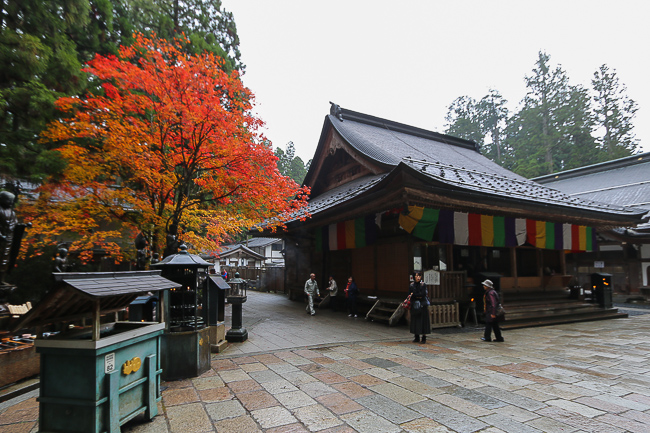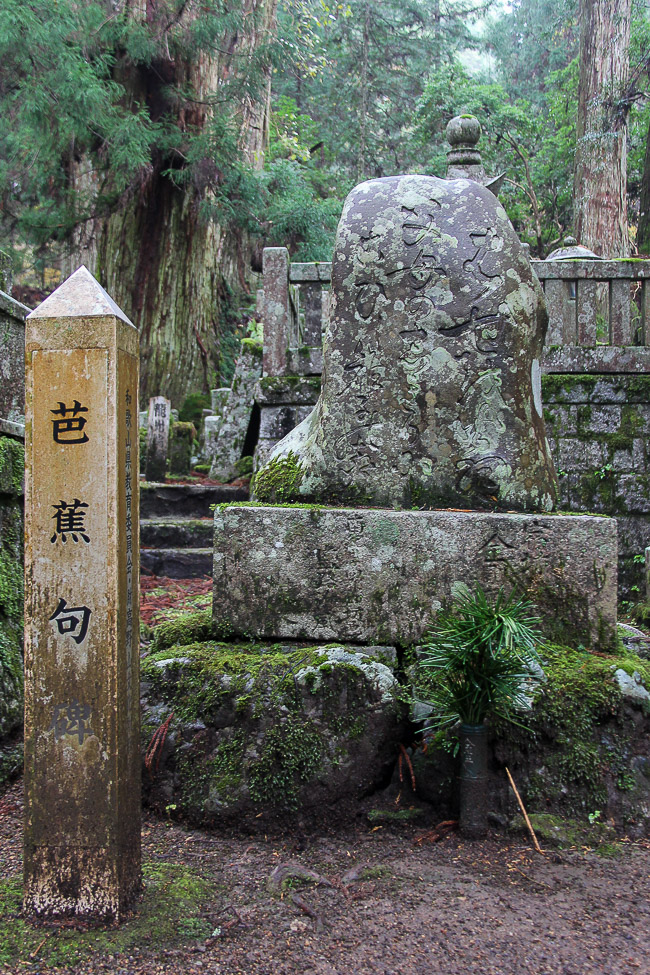 From the Okunoin area, I made my way towards Kongobunji Temple, the head temple of Shingon Buddhism. I entered the building and walked through the relatively large complex with its many rooms. There are explanations for almost every room, explaining the design of each room's fusuma. One of the rooms was where Toyotomi Hidetsugu commited ritual suicide, but there is no gory crime scene left to see and I'm sure the tatami mats have been changed at least once since then.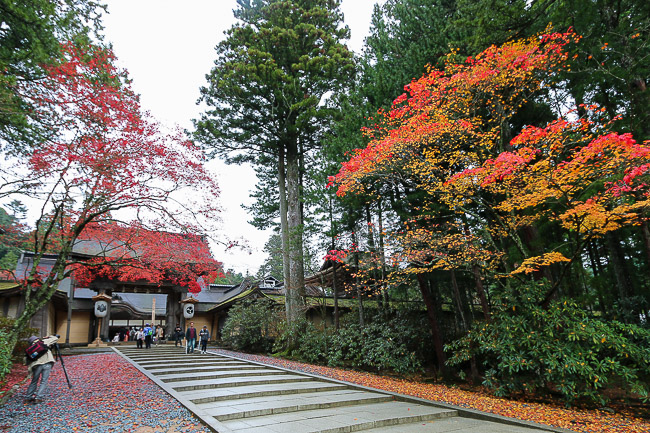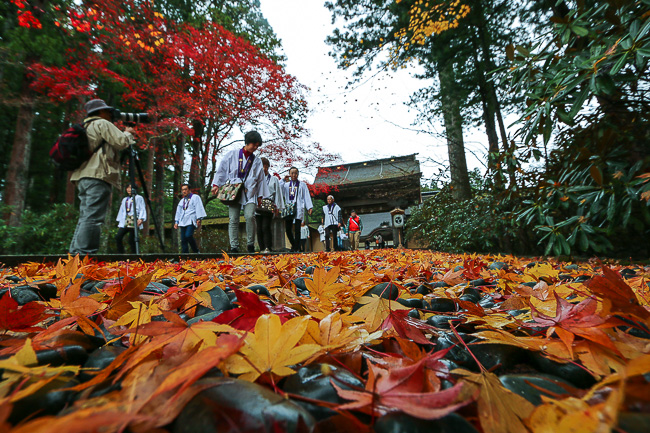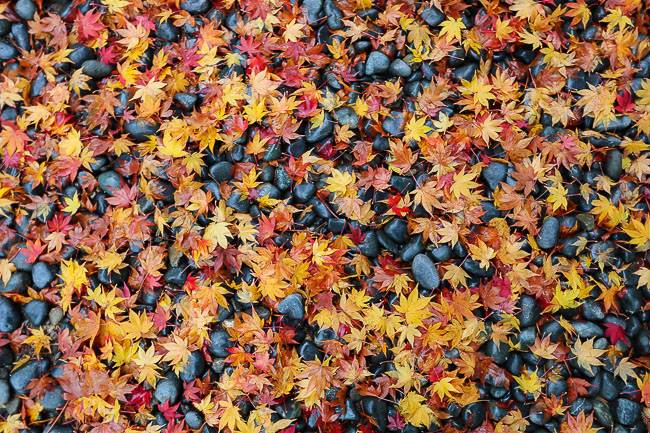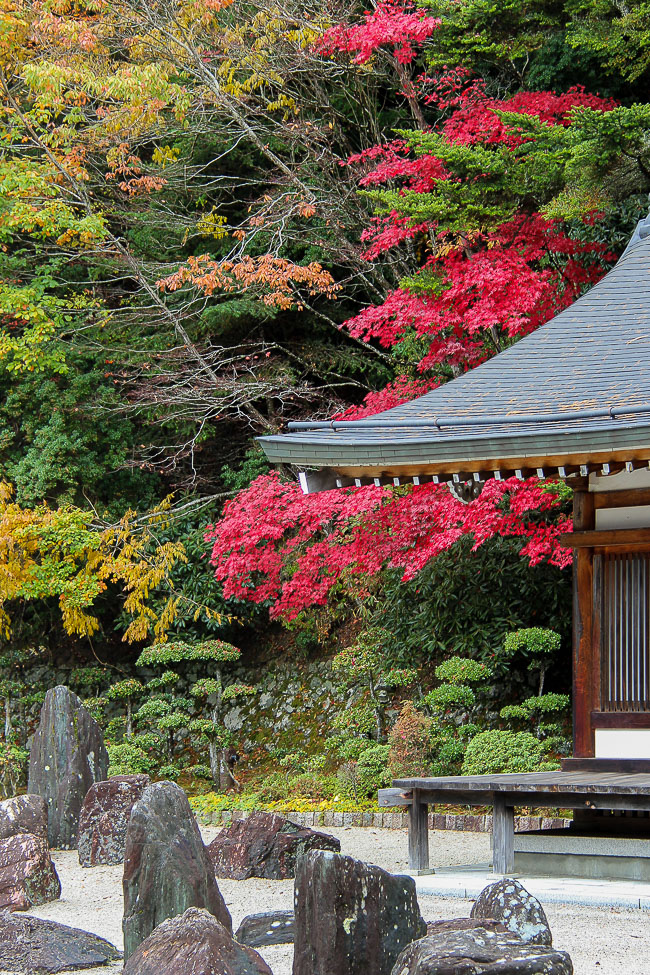 After that, I went to the Garan which is a stone's throw from Kongobunji Temple. There were more autumn colors to be seen at the Garan complex compared to the head temple and the Okunoin area. Another bright structure was the Chumon gate, which was rebuilt after 170 years, in celebrations of Mount Koya's 1200th anniversary as the center of Shingon Buddhism.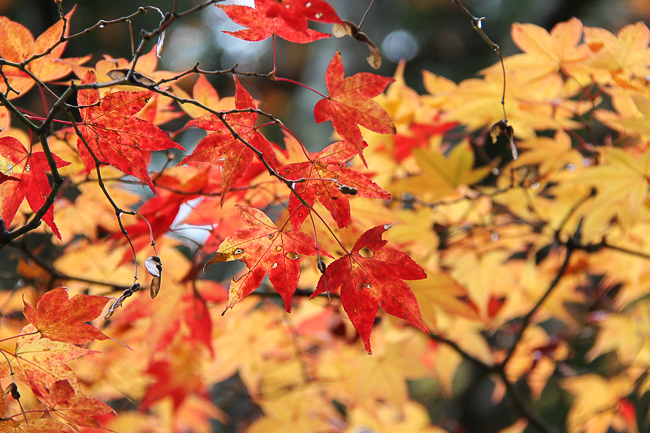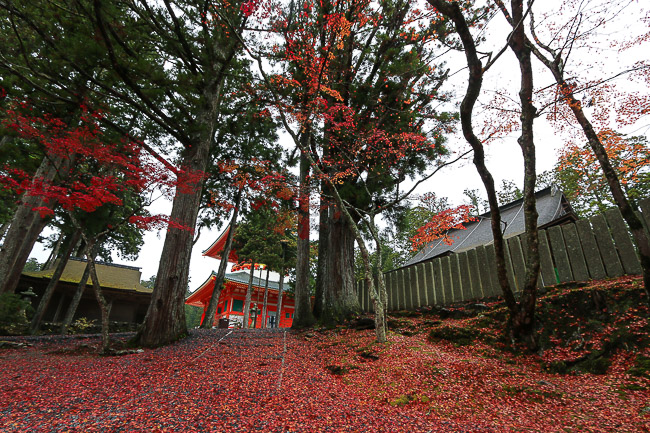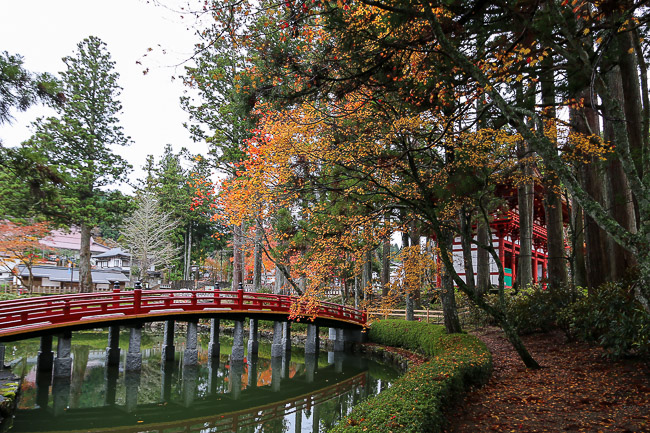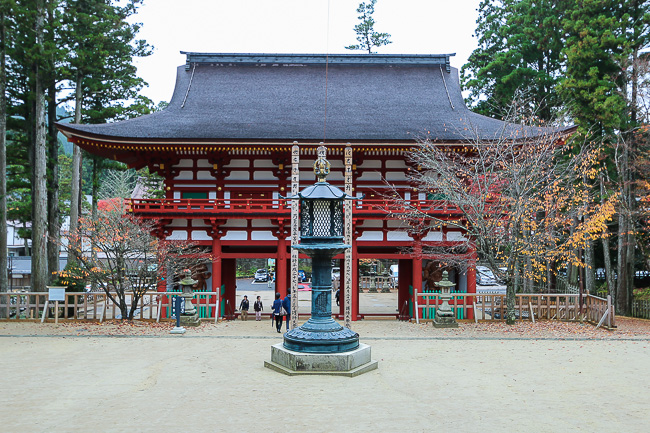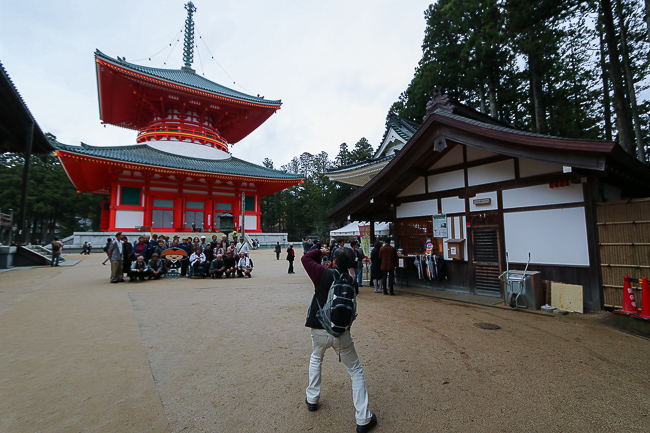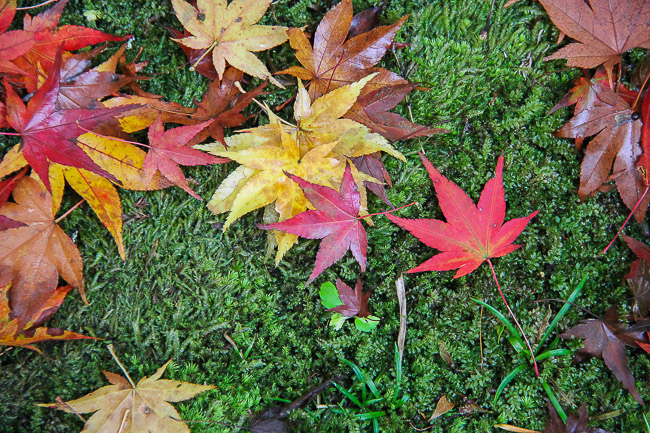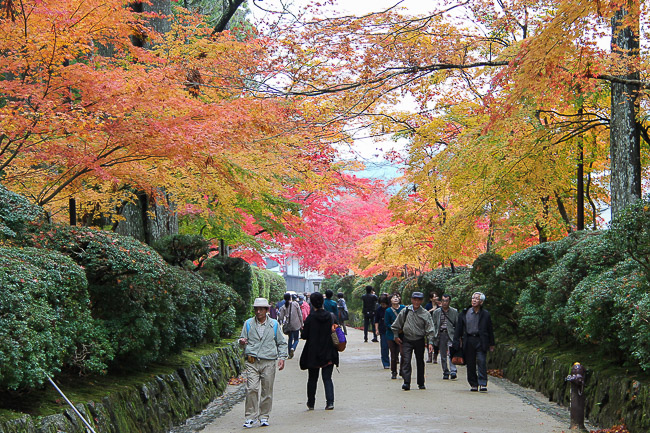 Questions? Ask in our forum.