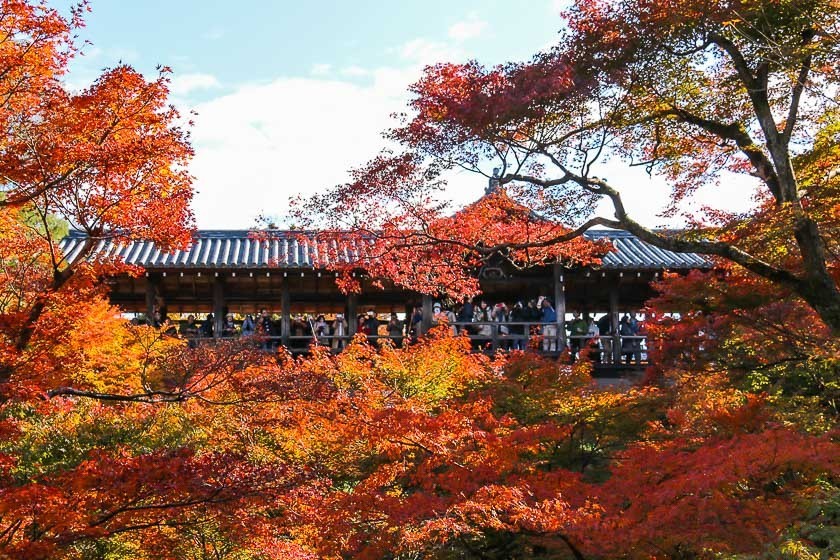 Back in Kyoto after three days, I found the colors to have developed even more since the last time I was here. The places I visited today were at their peak and I expect the best viewing period to continue into this coming long weekend. It is also very likely that the city will be very crowded over the next few days and it is advisable to go early to avoid crowds and expect traffic congestions near the popular tourist attractions.
My first stop for the day was Kiyomizudera where I found the colors to have improved a lot since the last time I was there about a week ago. Today, the maple trees were very colorful and I expect the best viewing period to continue through the rest of the week. The temple is illuminated in the evening from 17:30 to 21:00 until December 3.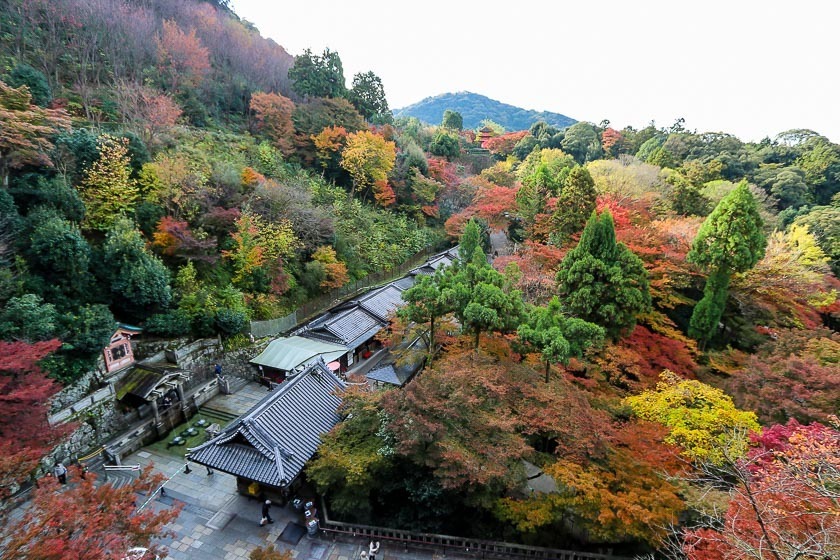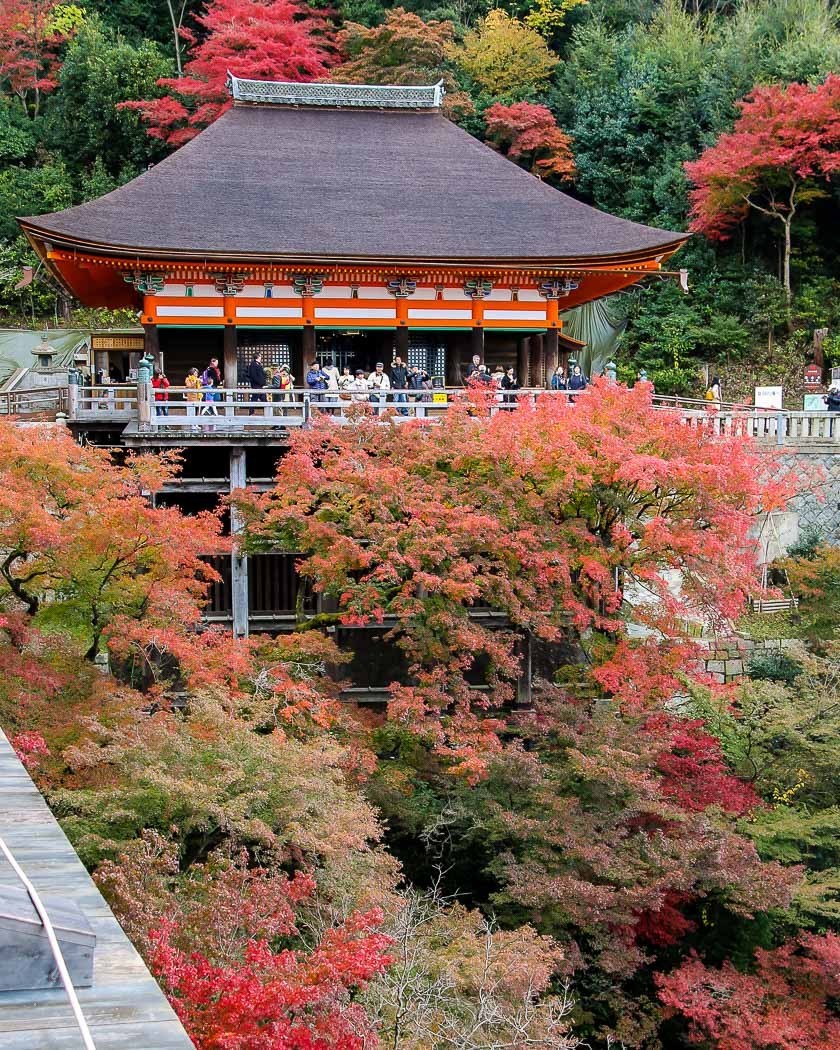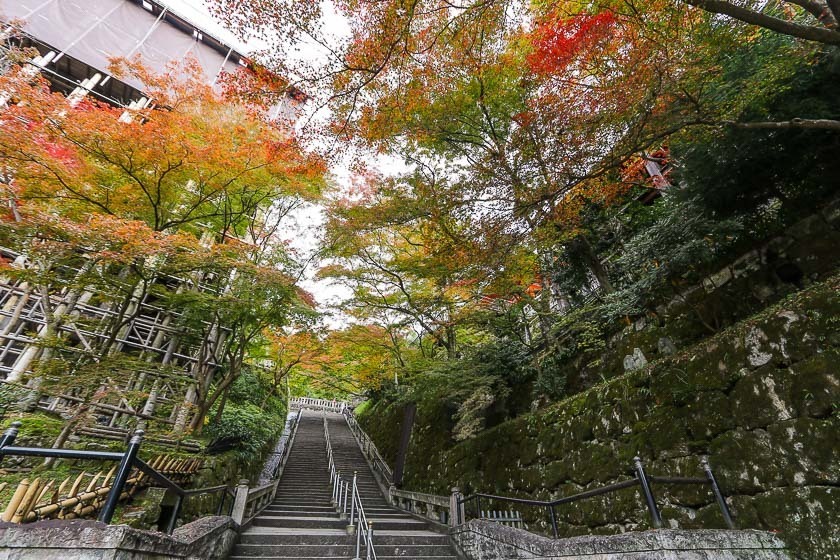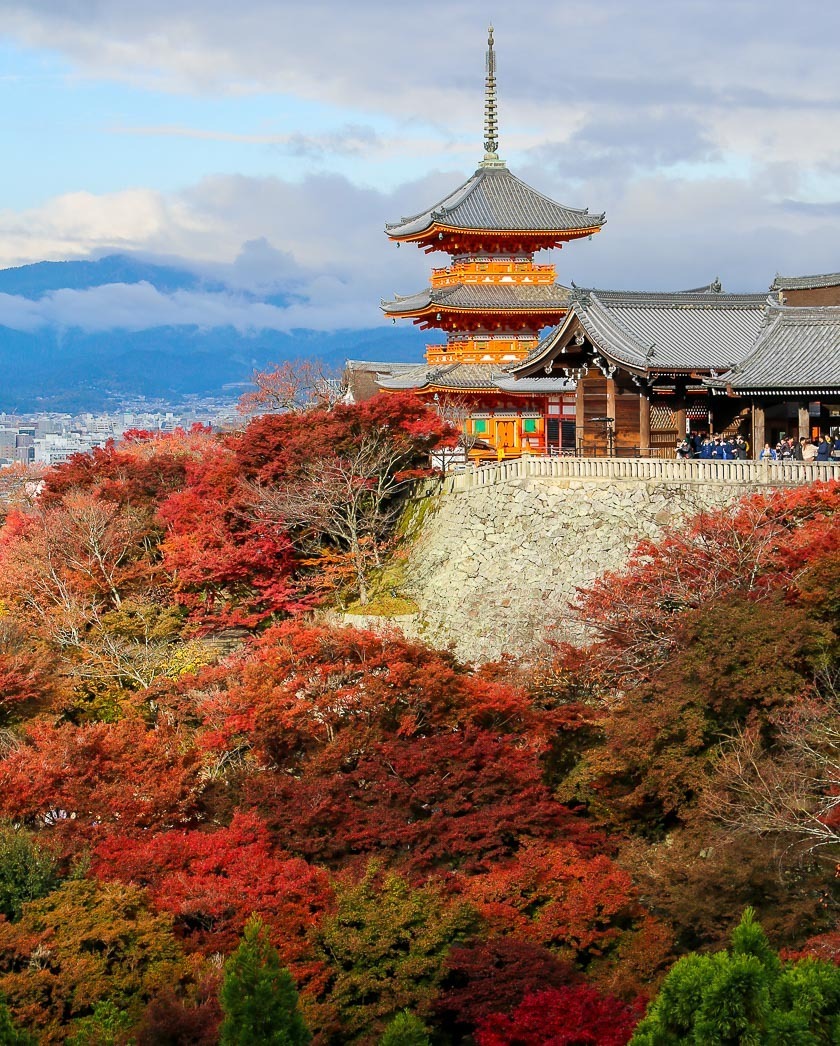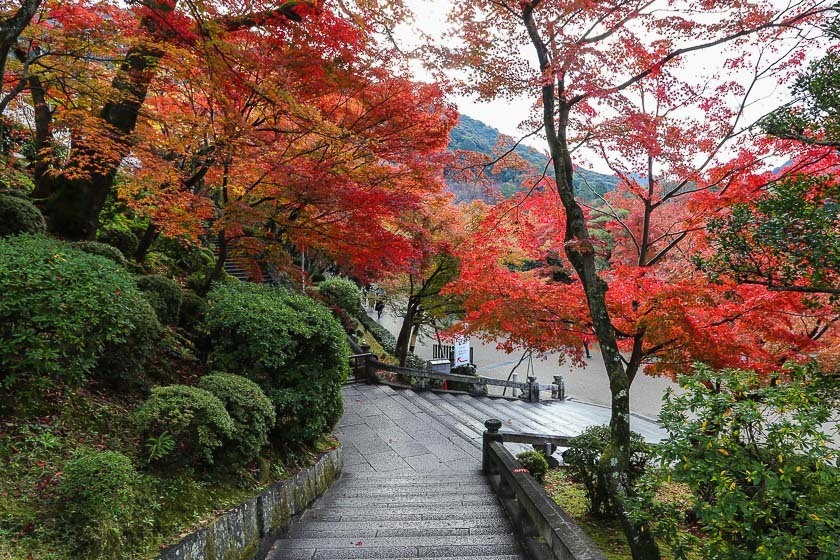 From Kiyomizudera, I took the bus to Tofukuji Temple where the colors were at their best. The trees in the temple grounds were mostly green the last time I was here at the beginning of this month. Two weeks into the autumn color season, I am pleased to report that the temple grounds have taken on lots of colors and the crowds have also increased at least ten fold. In addition to the change in walking route: visitors have to walk through the valley before exiting from the bridge, photography is prohibited on the two bridges at the temple. Security on the bridges enforce the no photography rule and will make sure that people keep moving so as not to create a foot traffic congestion.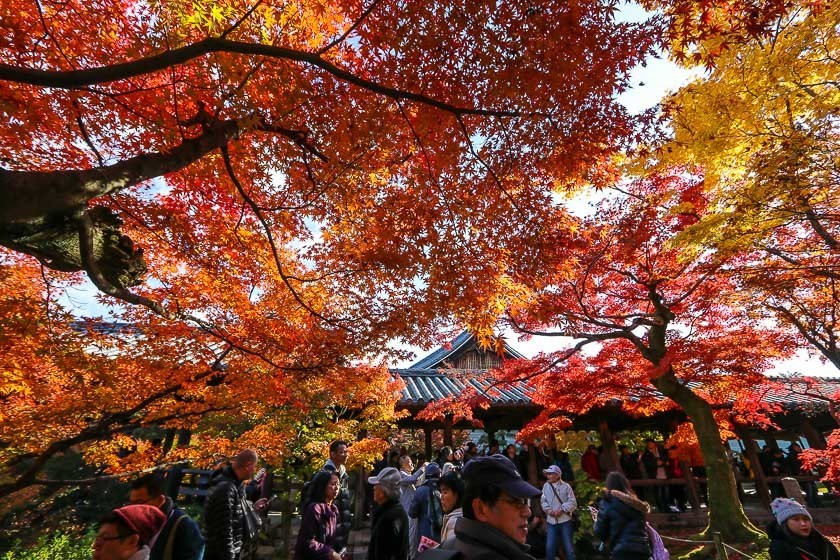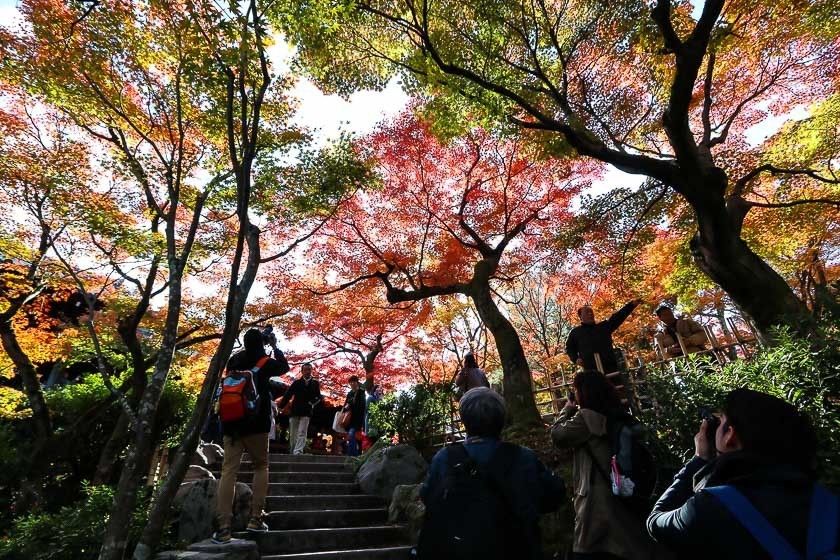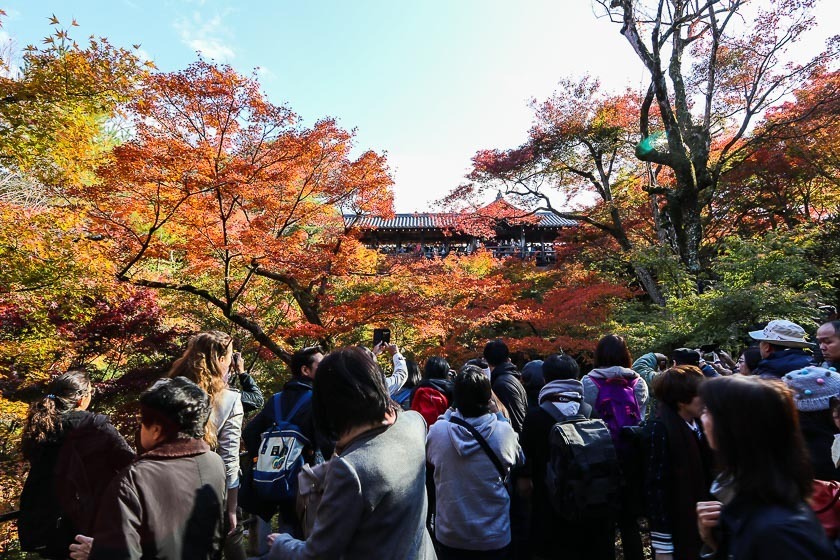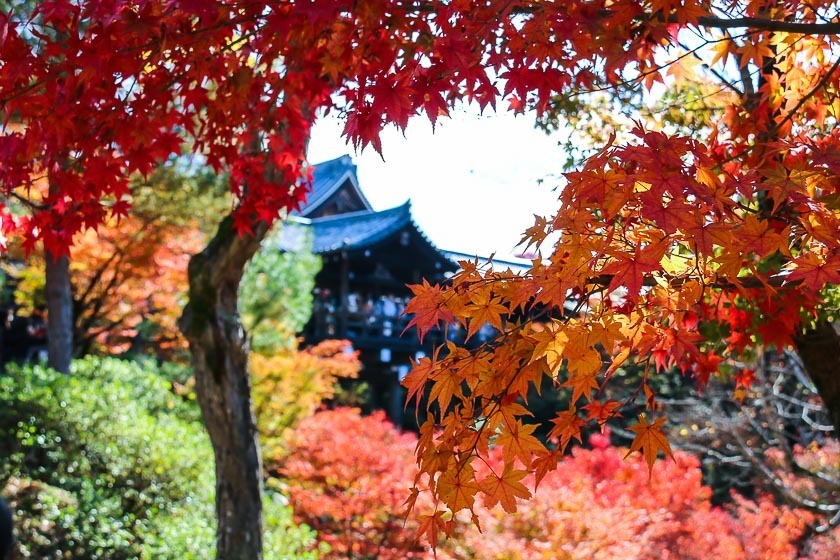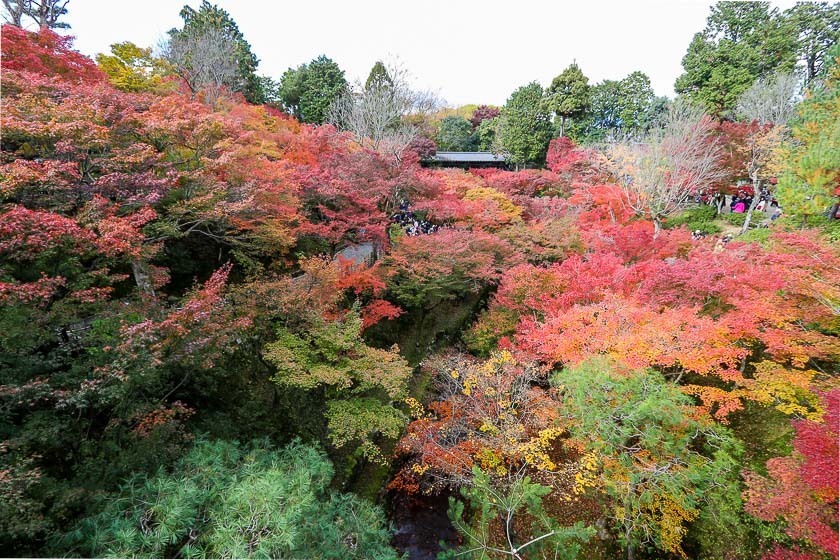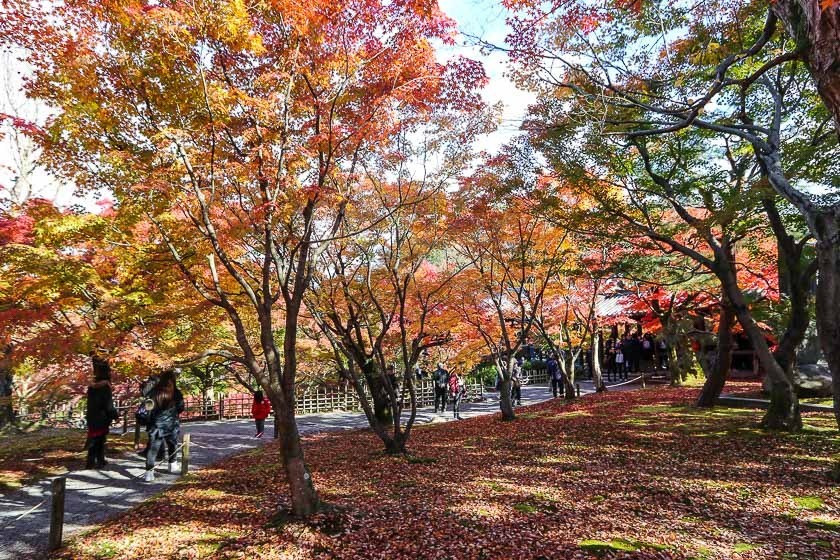 Moving on to my next stop, Kitano Tenmangu Shrine near the middle of the city. During the autumn season, the maple tree garden (momiji-en) is open to the public and this year it will be open till December 3 and illuminated from sunset till 20:00. Admission into the garden costs 700 yen and includes tea and a snack. Today, the colors in the garden were at their best, drawing a small crowd at the shrine. This weekend is expected to be one of the busiest weekends at Kitano Tenmangu Shrine with the national holiday in combination with the beautiful colors in the garden.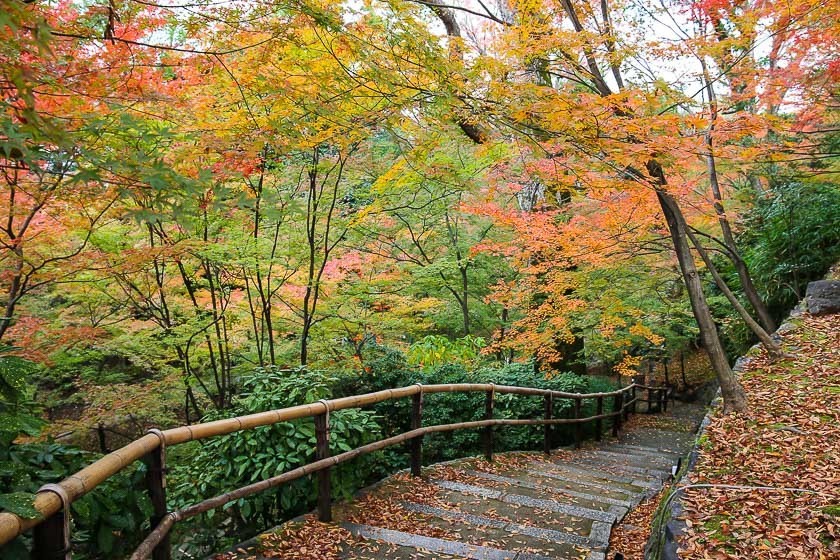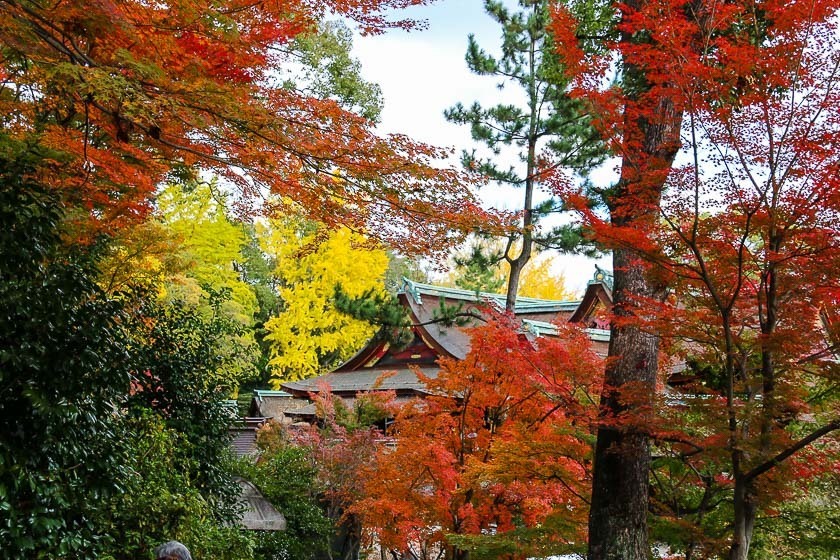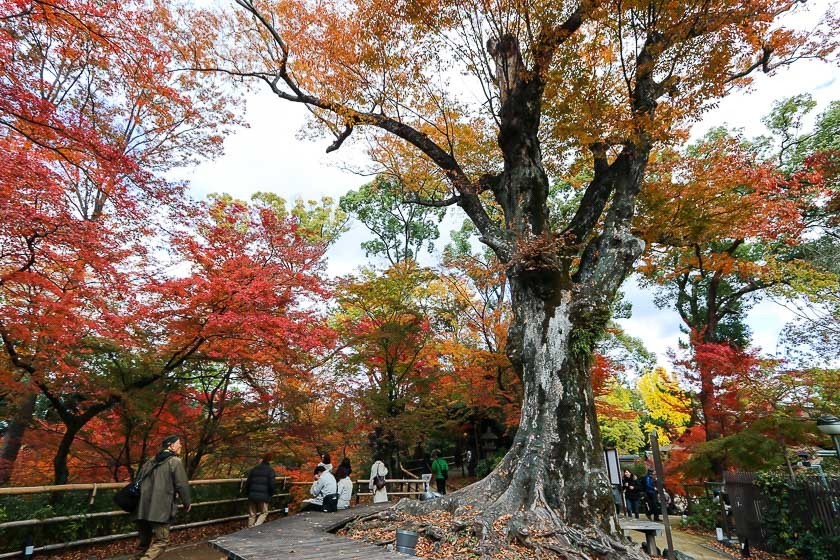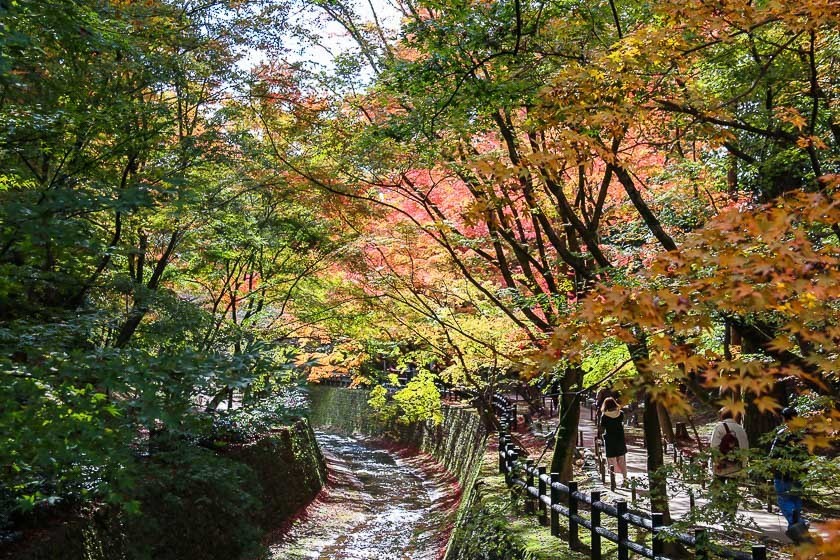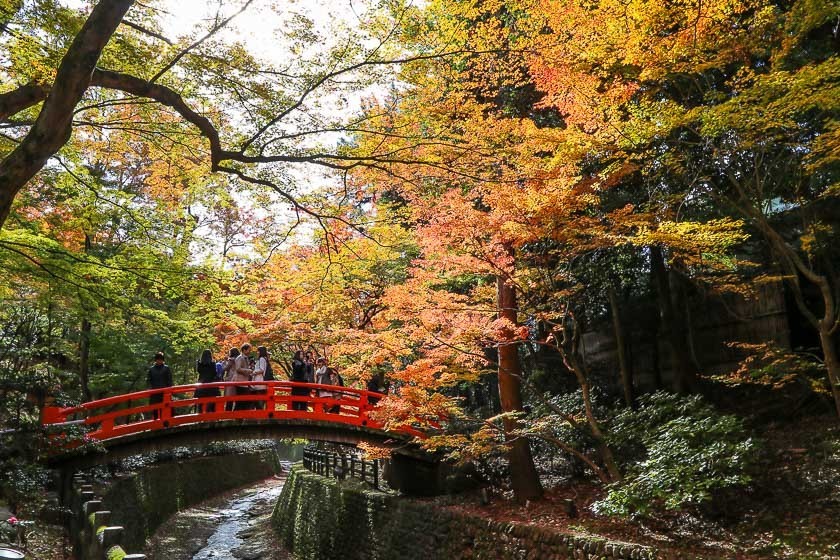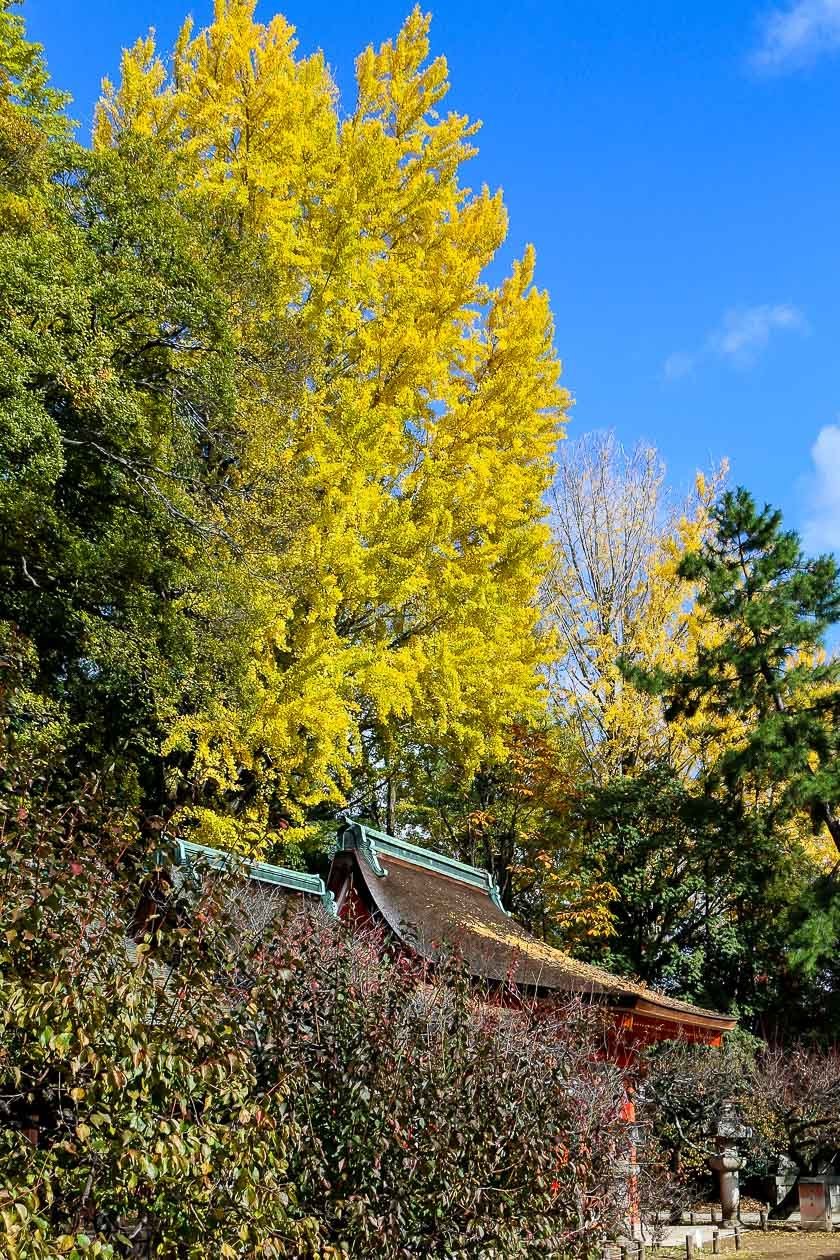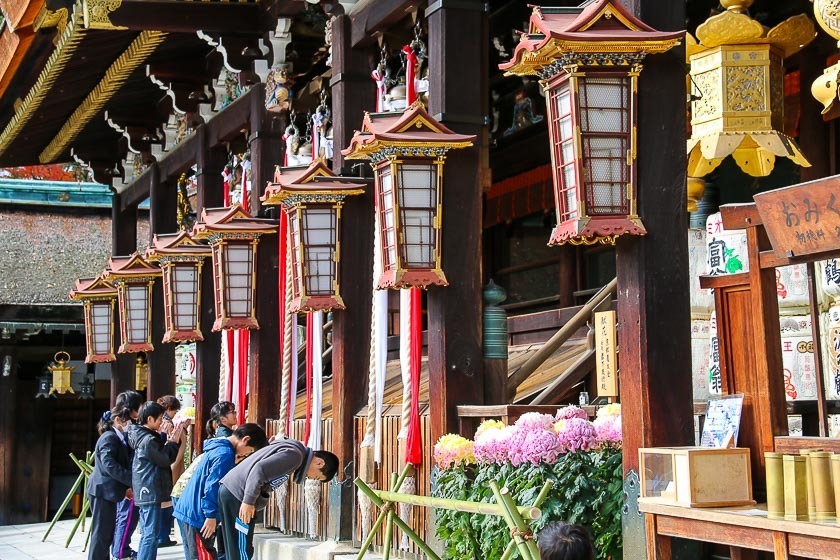 My last stop of the day was the Kyoto Imperial Palace in the Kyoto Imperial Park, a spacious park with lots of trees. The palace grounds is free to enter without advance reservations and visitors typically follow the sightseeing route to view the palace grounds. Note that none of the buildings can be entered and can only view them from the outside. I found the best colors to be in the palace gardens. Outside of the palace, there were colors to be seen in the park and visitors enjoying the relatively good weather today. I expect the colors to remain at their best all through this weekend and possibly into early next week.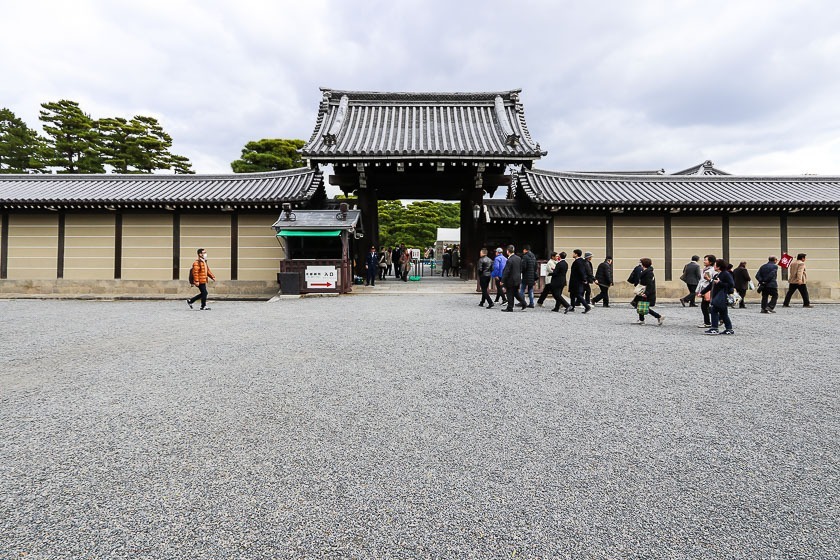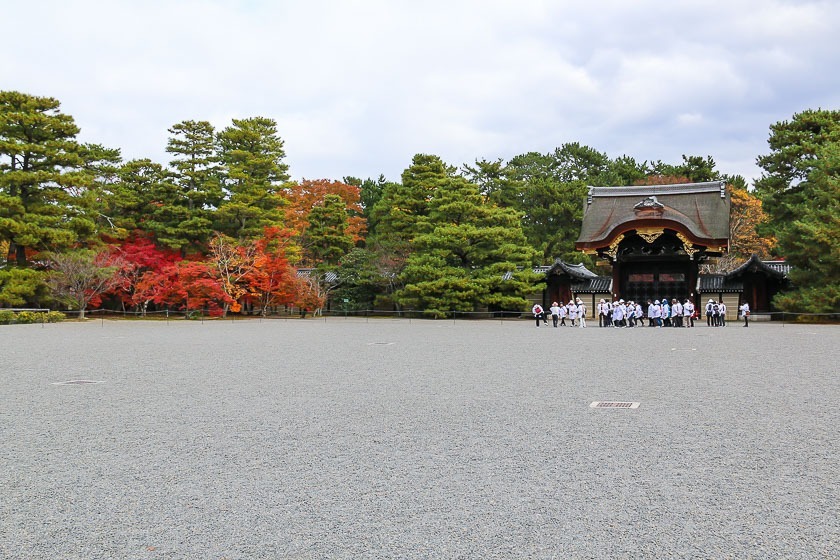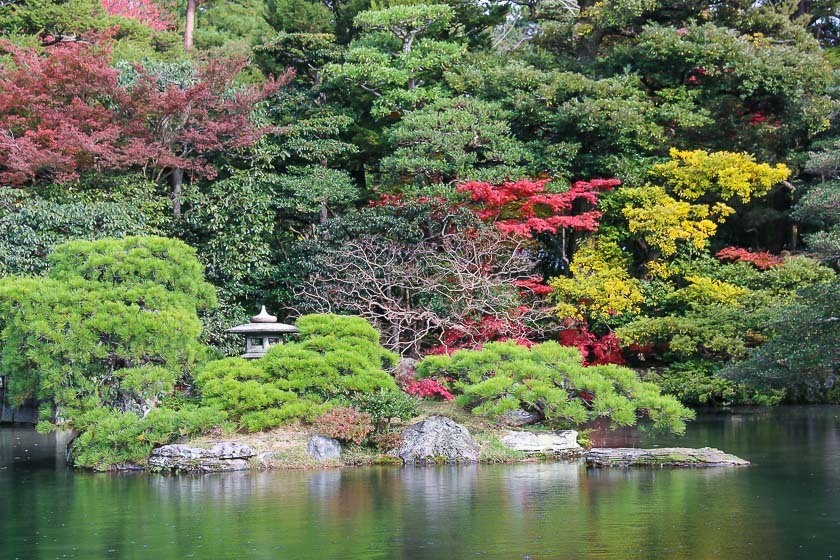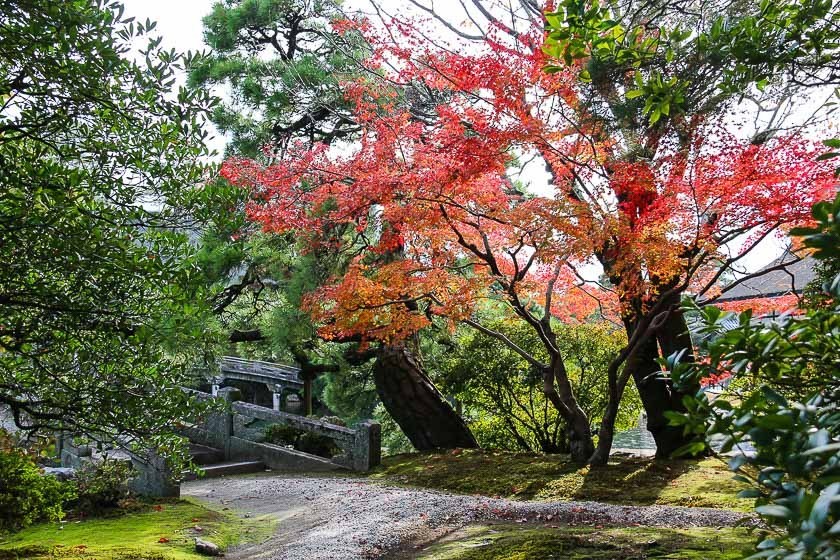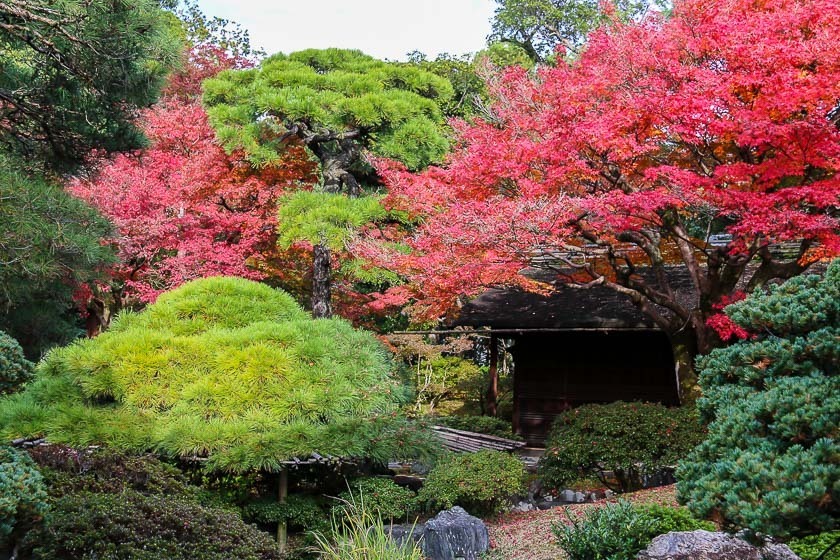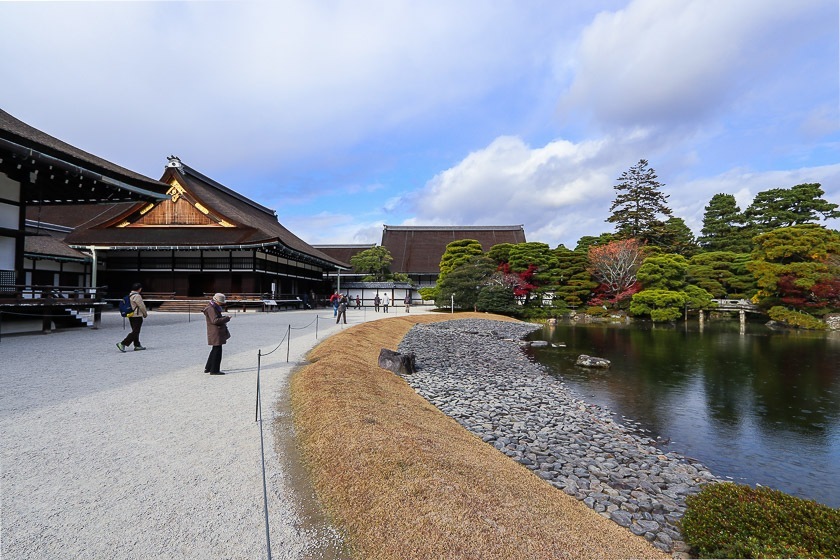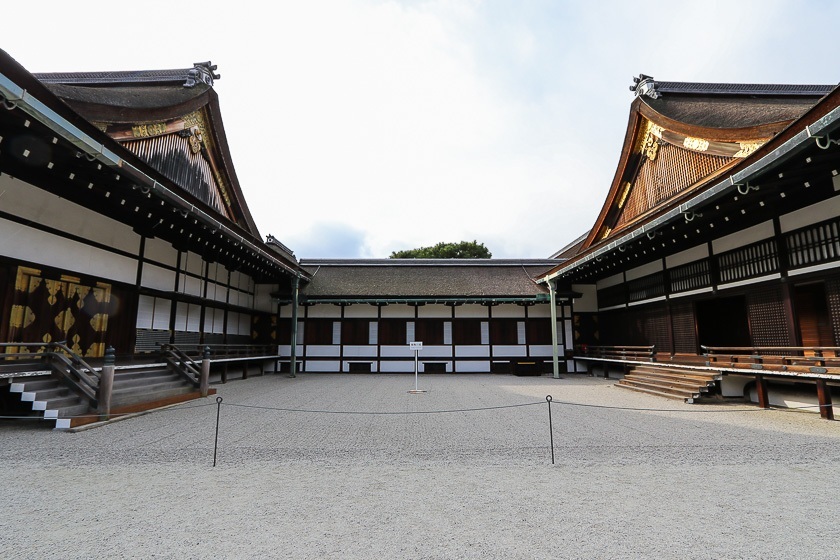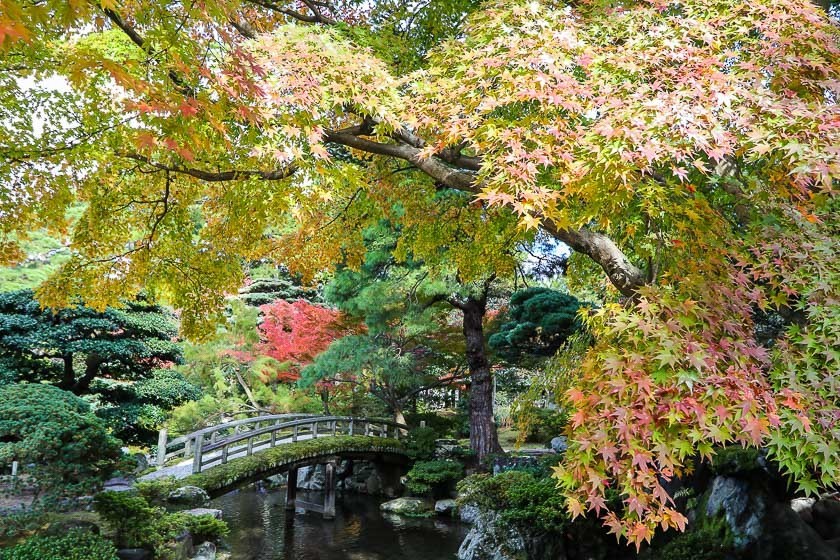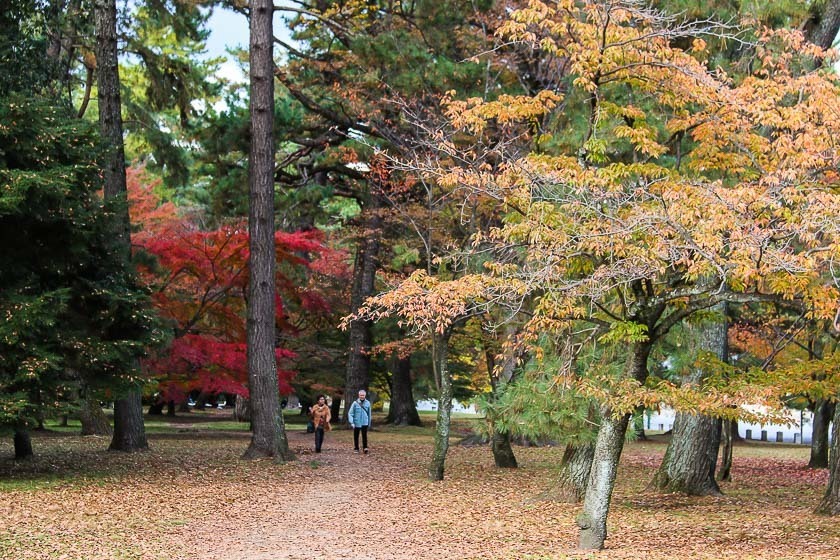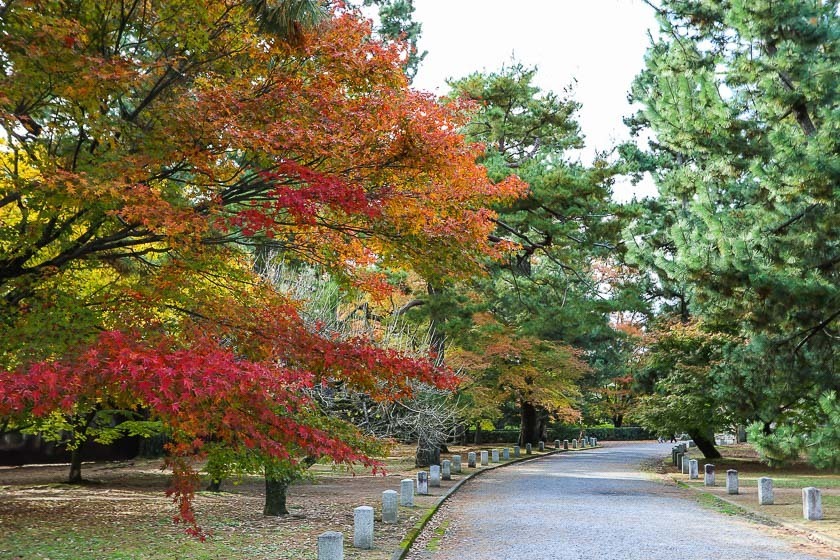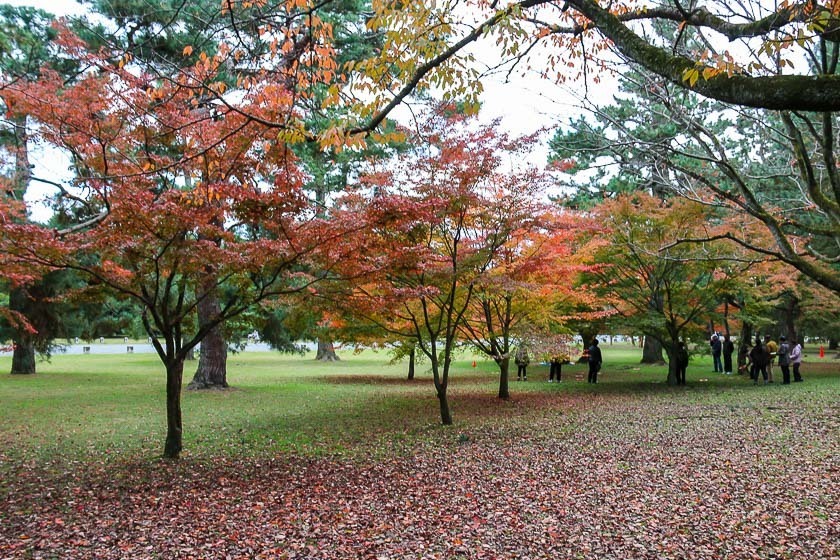 Questions? Ask in our forum.