Autumn Color Report 2012
Official autumn color reports by japan-guide.com
Where to see autumn leaves? - When do trees turn colors? - What trees turn colors?
Schedule of upcoming reports - Post your own report
2012/12/11 - Tokyo Report
by sean
Today I headed to Tokyo for our last report for this autumn season. The past couple of days had been very windy and that could have had an adverse effect on the longevity of the autumn leaves (koyo).
My first stop was at Rikugien, one of the most beautiful landscape gardens in Tokyo. While most of the trees were at their peak here when Scott visited last week, today I found that many trees close to the pond and around Fujishirotoge Hill to have dried up leaves waiting to fall soon. The situation was better at the Maple Tree Canal close to Tsutsuji Chaya, where there were still many maple trees with saturated warm colors, although past their absolute best. I am afraid good autumn views here may not last into the weekend.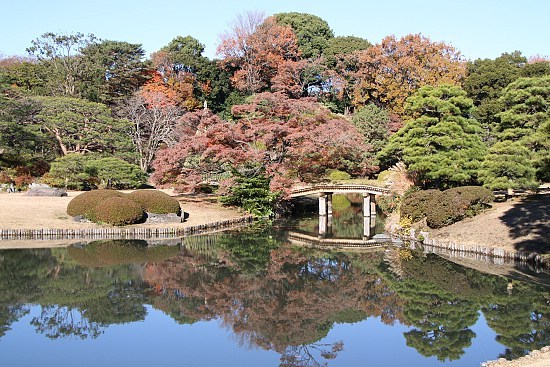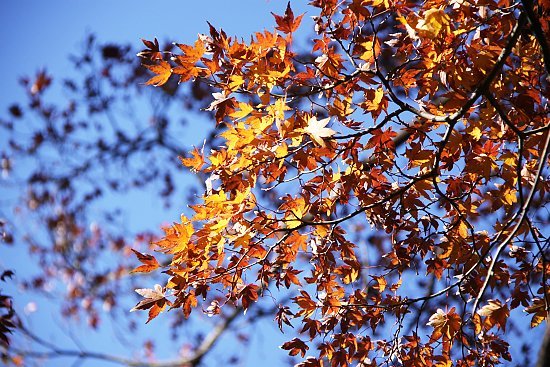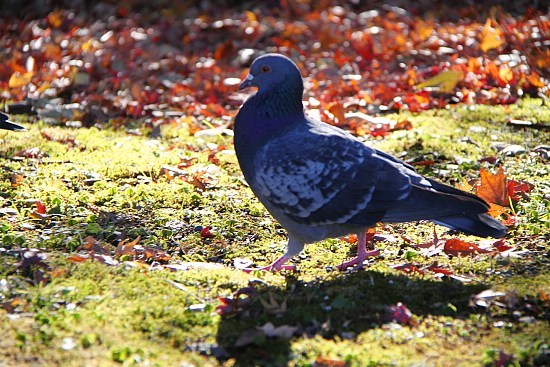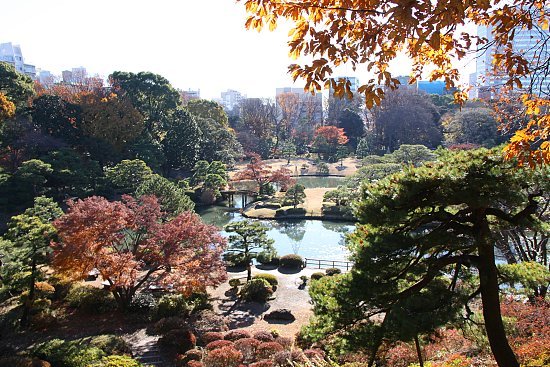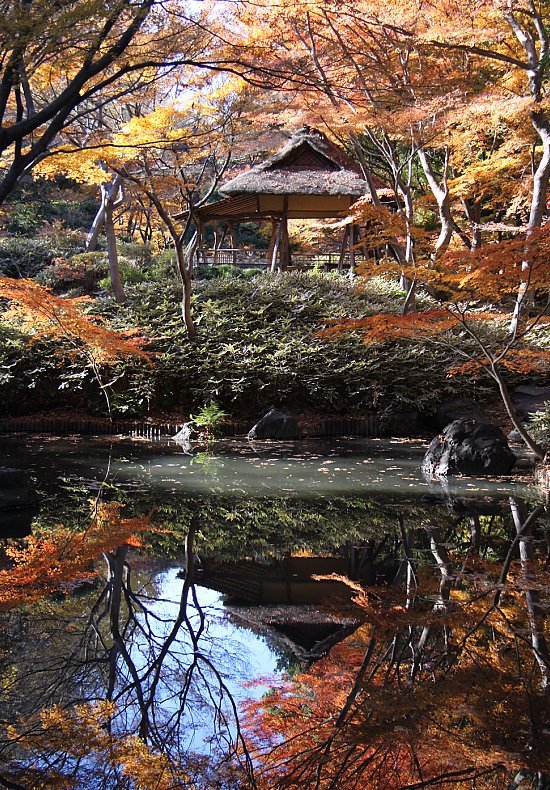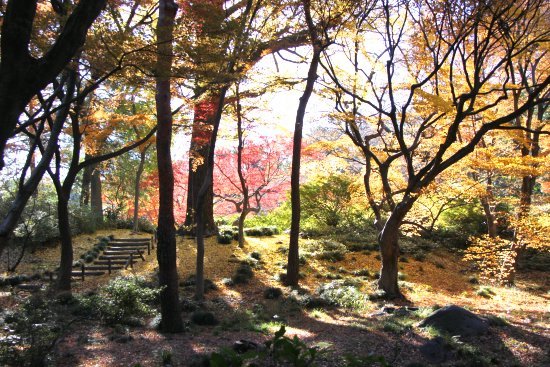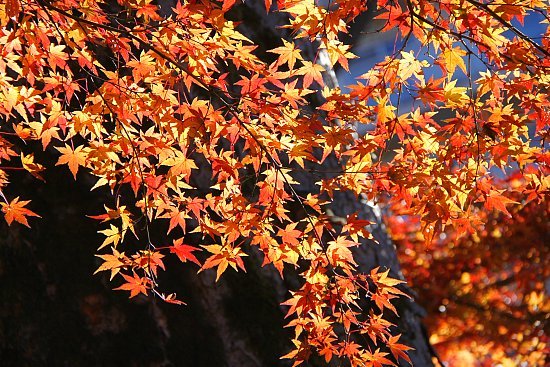 My next stop was at Shinjuku Gyoen, one of the most popular autumn color spots and cherry blossom viewing locations in Tokyo. In accordance to what Scott had observed last week, many maple trees at the Japanese Garden of the park have already lost most of their colorful leaves by this time.
Visitors over the next couple of days may like to check out the park's Momijiyama (Maple Mountain), which has the highest concentration of autumn colors at the moment. Views here were still pleasant, although many trees were starting to shed leaves in numbers as well.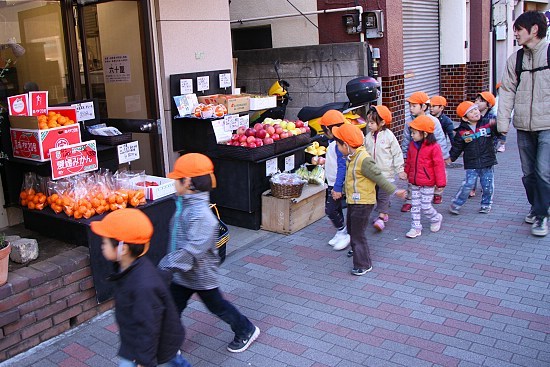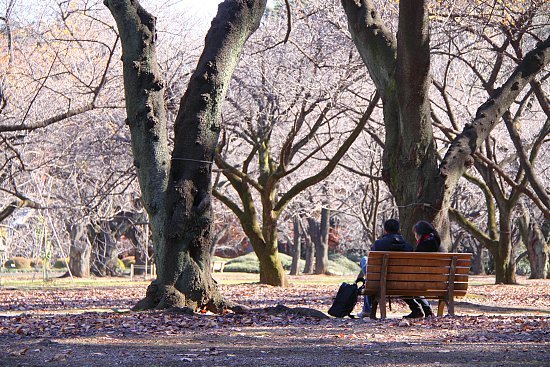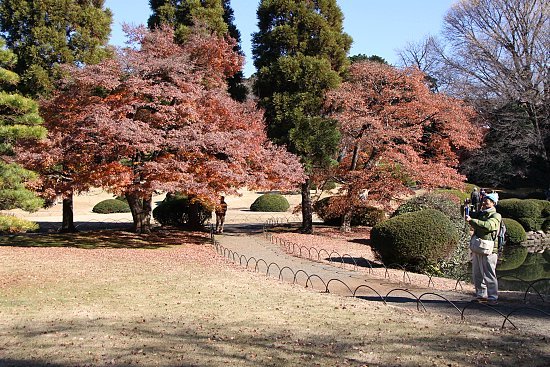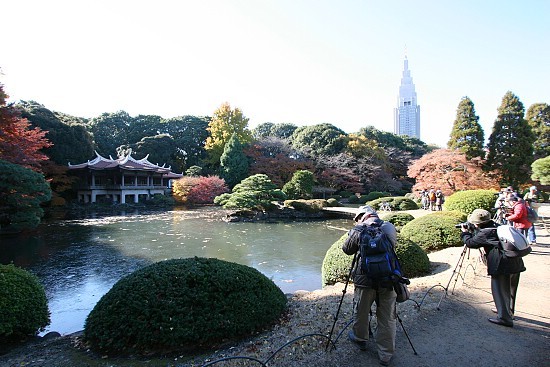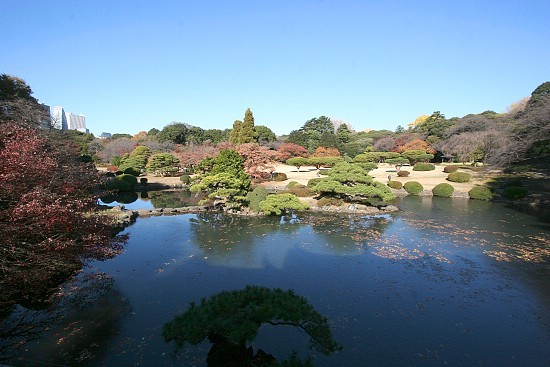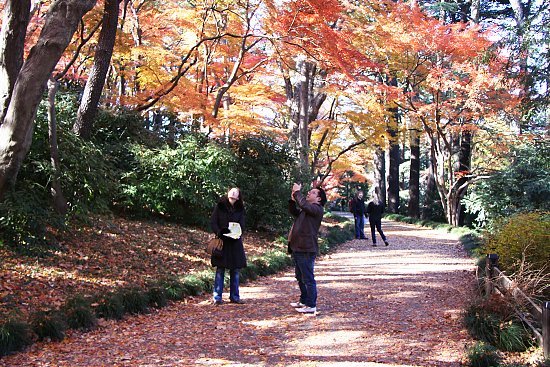 I then stopped by at the Institute for Nature Study, a botanical garden/nature park located in southern Tokyo. The park had a wide range of flora and fauna, and it was interesting to see the mix of deciduous trees offering autumn colors and sub-tropical plants. I was pleasantly surprised that pockets of maple trees at the park were at their very vibrant best; a new destination on our list for one of Tokyo's later autumn color spots.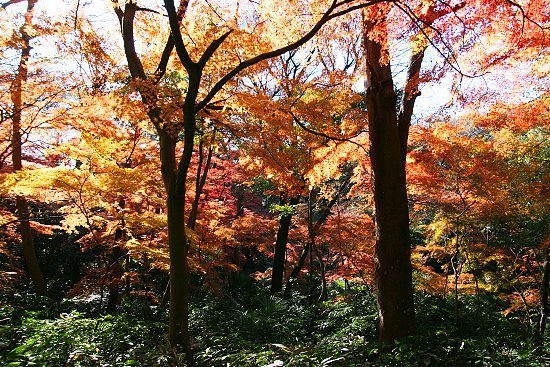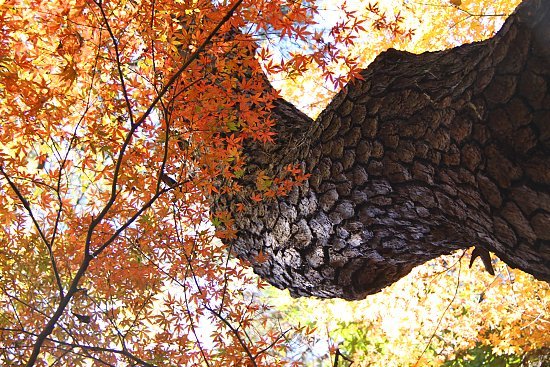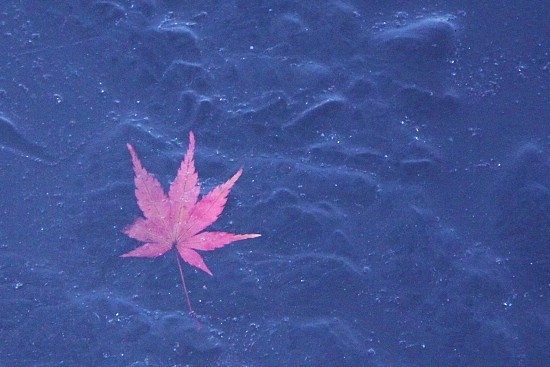 My final destination for the day was Happoen, a garden-restaurant-teahouse hybrid, about 15 minutes on foot from the Institute of Nature Study. Interestingly, here there was a mixture of totally barren trees and maples at the later stages of their peak. Autumn colors may last for a few more days at Happoen, and the garden also offers some other man-made views; of ponds, bonsai and landscaped scenery.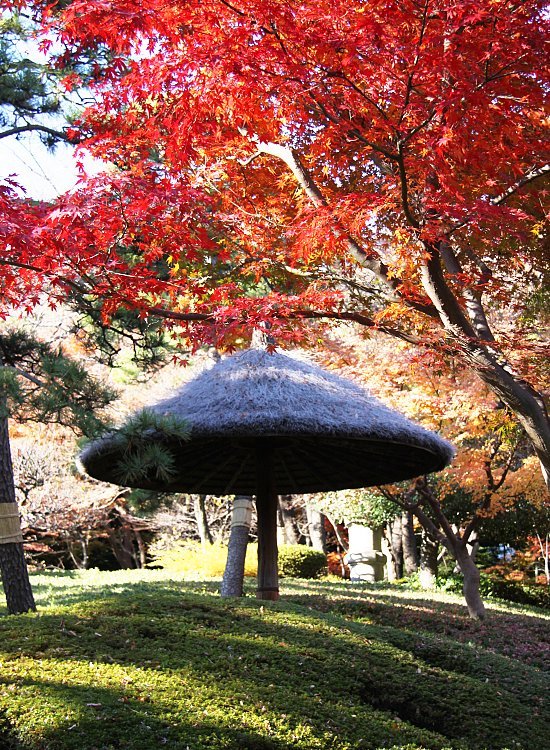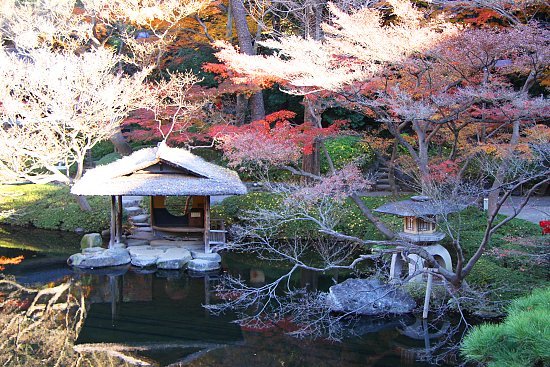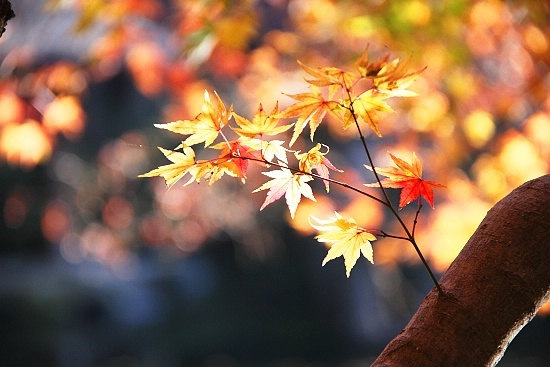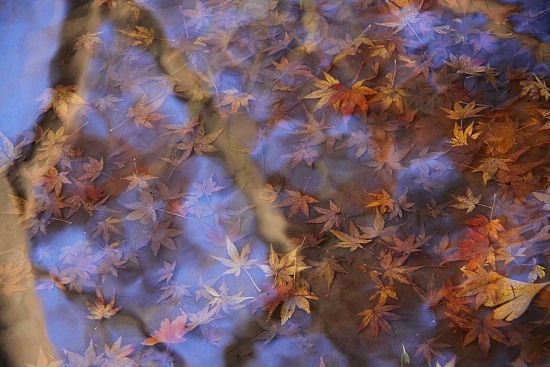 This concludes our last autumn report for 2012. On behalf of the japan-guide team, we would like to thank our readers for tuning in over the past month or two. We will be visiting some of the locations that I have visited today in about three months for next year's cherry blossom season. Like this magnolia tree that I spotted at Shinjuku Gyoen today, the last leaves fall but the buds start to grow: an endless cycle of beautiful life.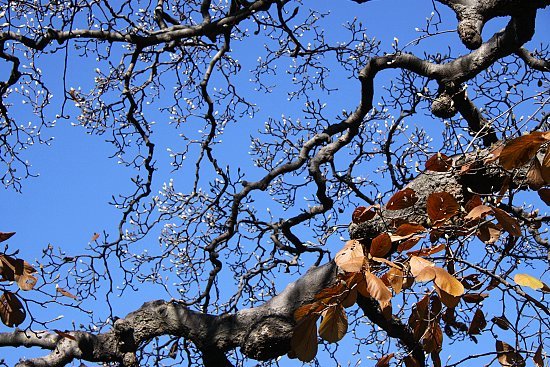 Questions? Ask in our forum.