Autumn Color Report 2014
Official autumn color reports by japan-guide.com
Where to see autumn leaves? - When do trees turn colors? - What trees turn colors?
Schedule of upcoming reports - Post your own report
2014/11/18 - Miyajima Report
by raina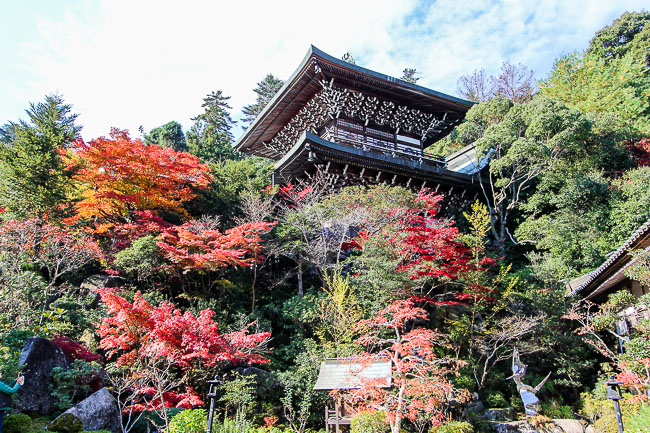 My destination for today was Miyajima, one of Japan's three most scenic places. The other two top scenic places are Matsushima near Sendai and Amanohashidate in Kyoto Prefecture. The autumn colors were at their peak when I was there and the colors should remain good for several more days. While I was at Miyajima, Joe was back in Tokyo checking out the autumn colors and you can read his report here.
My first stop of the day on Miyajima was at Daishoin Temple. Despite the many tourists who took the ferry over, there were not many people there. The maple trees at the temple were at their peak and should remain good for at least the next few days. From there, I followed the Daisho-in walking course up to the summit of Mount Misen, the highest peak.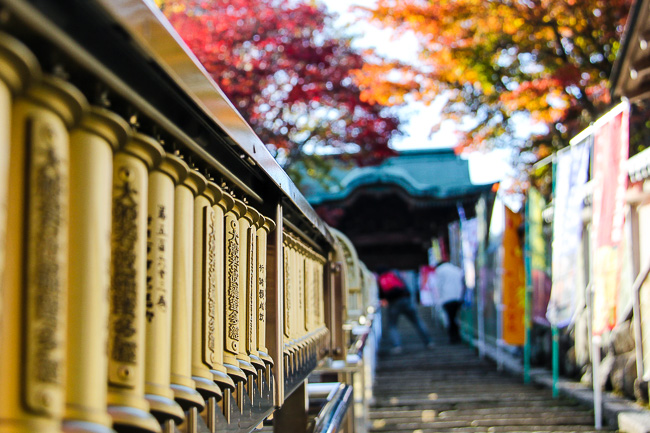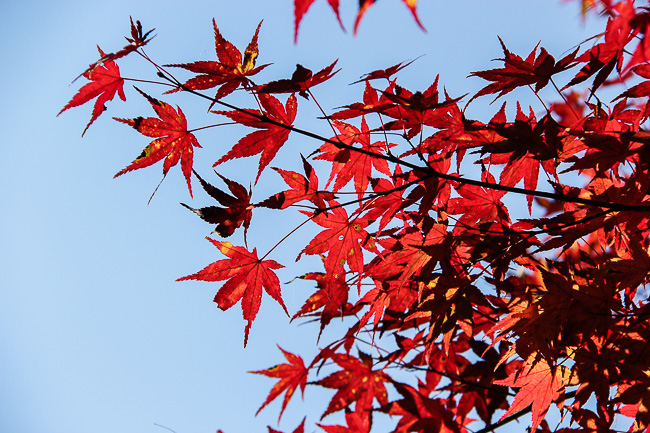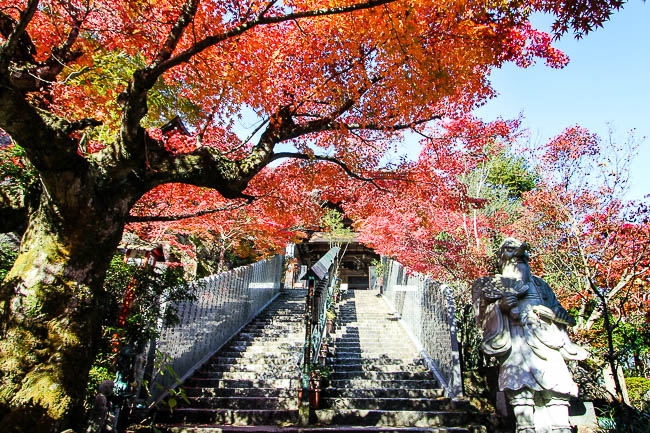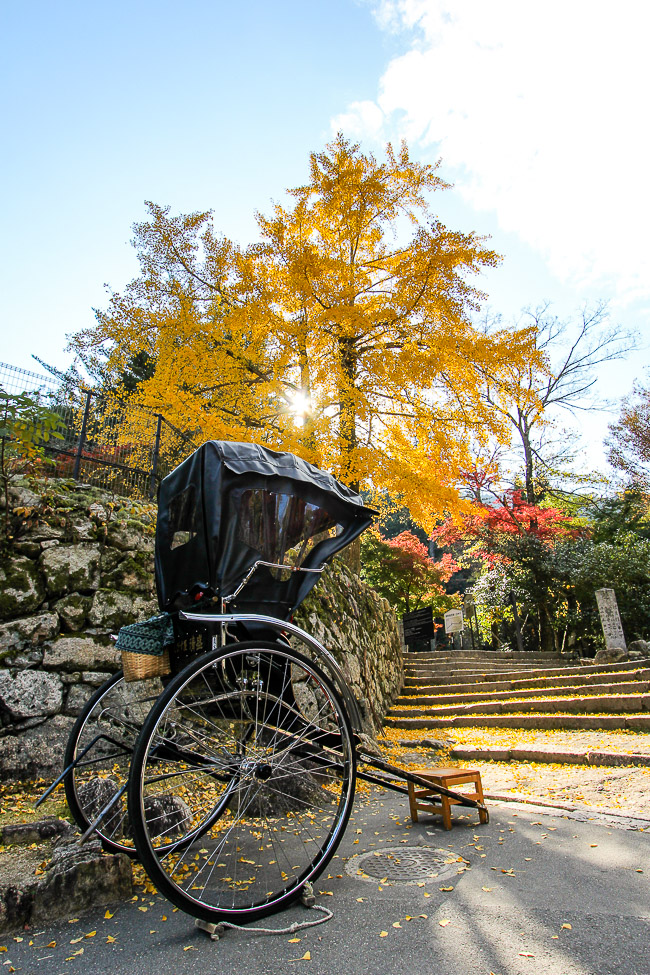 It took me less than two hours to reach the peak, and I was passed by an old man halfway up (I'm sure that he was half man half mountain goat). There were mostly evergreen trees and not many maple trees along the route, with trees popping up when I least expected it, surprising me with color. The maples at the lower half of the mountain were pretty green but once past the halfway mark up the mountain, the colors improved and were more intense. Unfortunately, the maple leaves were starting to fall the closer I got to the top. I visited both the Komagabayashi peak and Mount Misen peak. The observatory at Mount Misen was definitely the more popular and crowded of the two peaks. The views from both peaks however, were absolutely stunning, providing a bird's eye view of the Seto Inland Sea.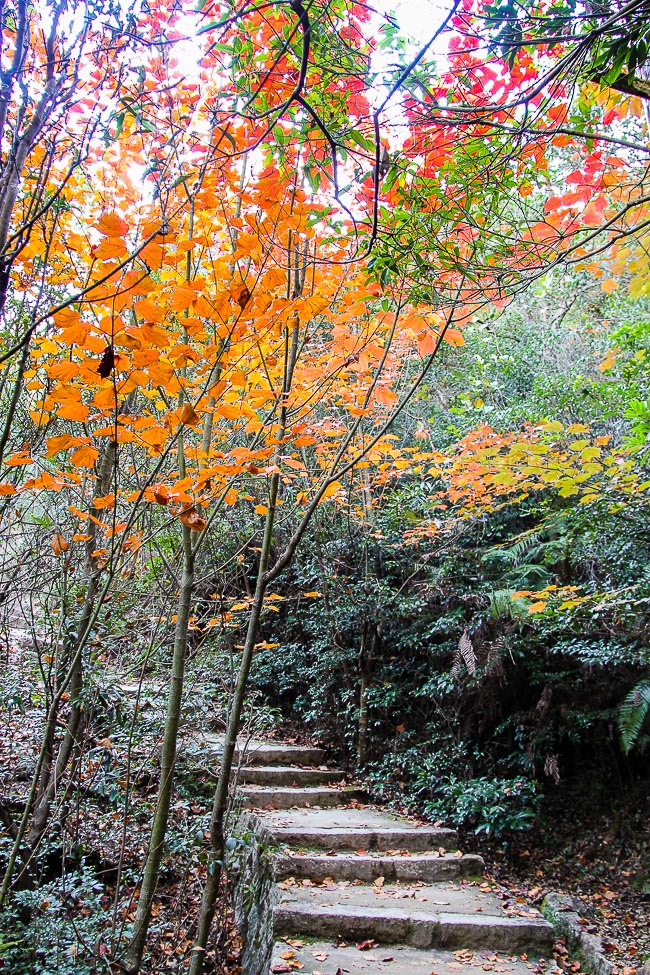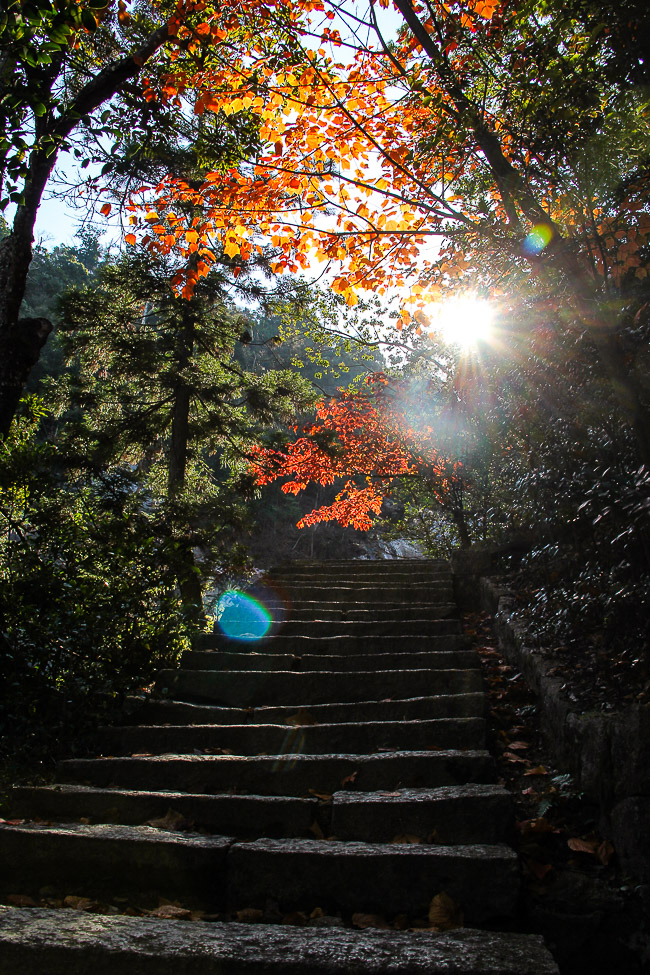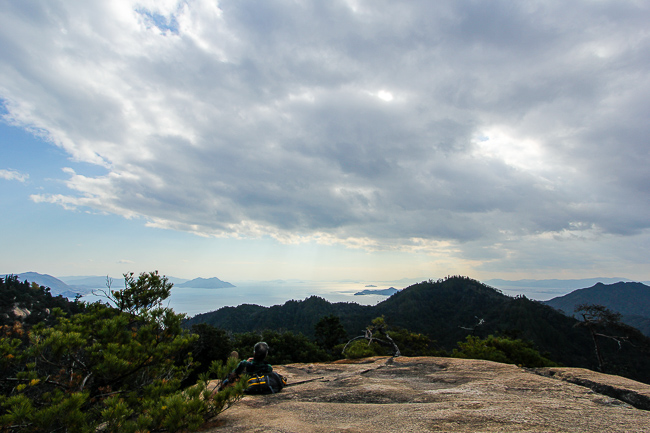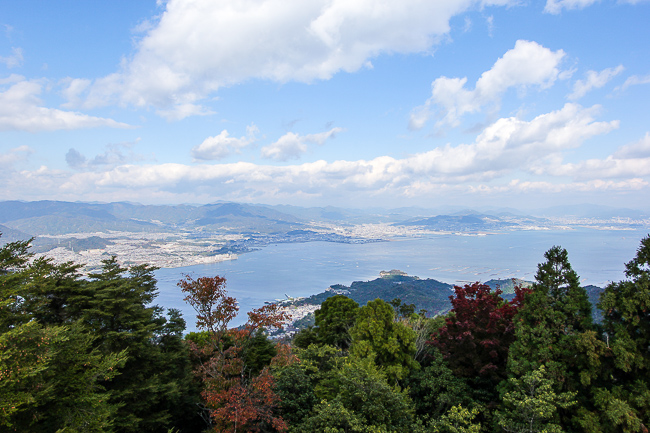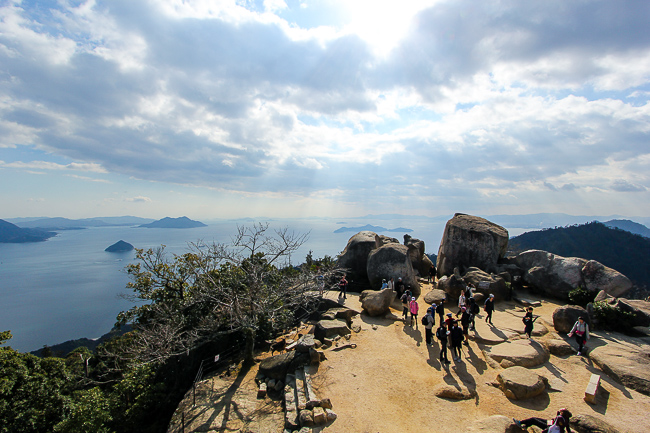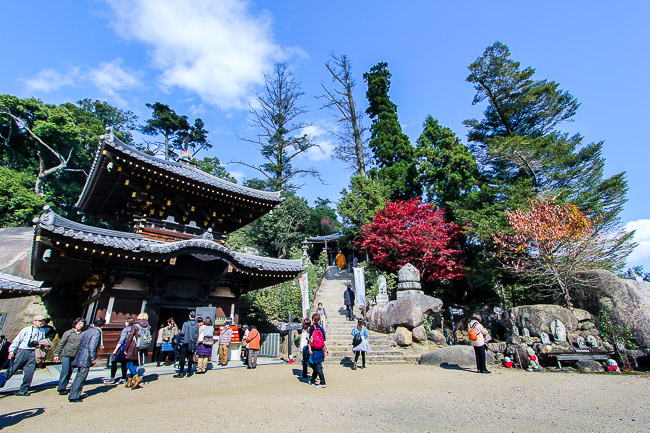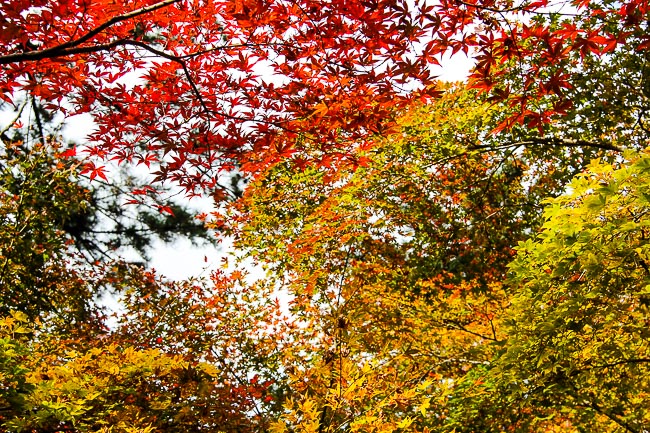 From the peak, I took the ropeway from the top (Shishiiwa Station) to the bottom of the Miyajima Ropeway (Momijidani Station) and made my way down through Momijidani Park. The maple tree valley was at its peak, making the walk back towards Itsukushima Shrine very enjoyable. There were also lots of visitors who loved the scenery as much as I did at the park, stopping to take pictures, picnicking at the few tables at the park.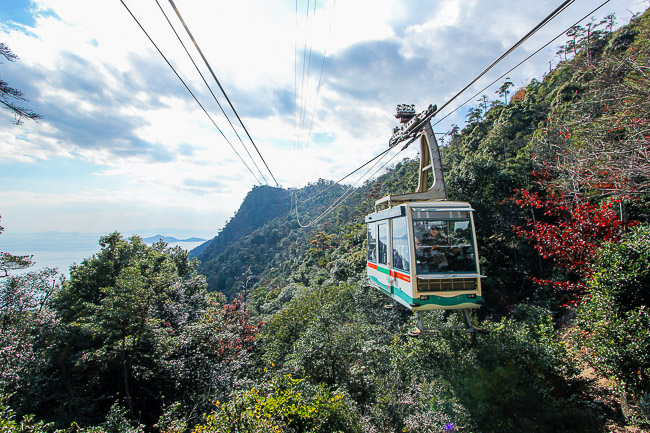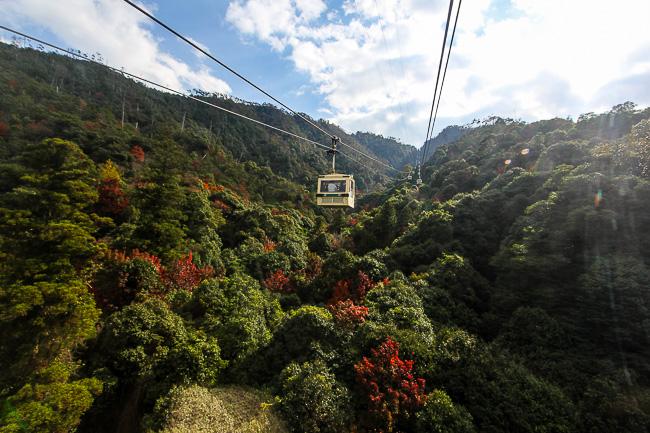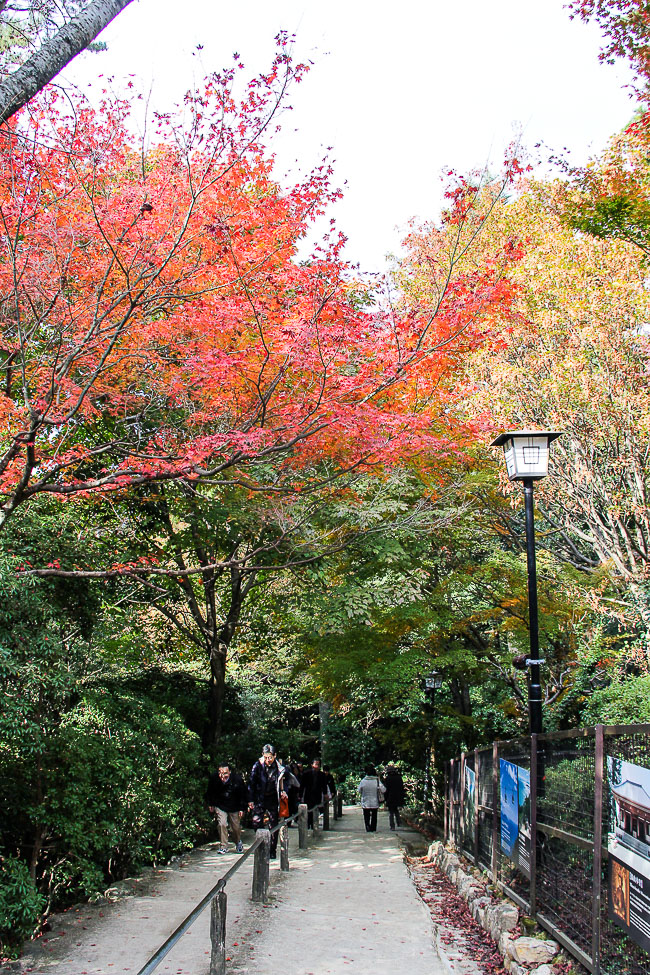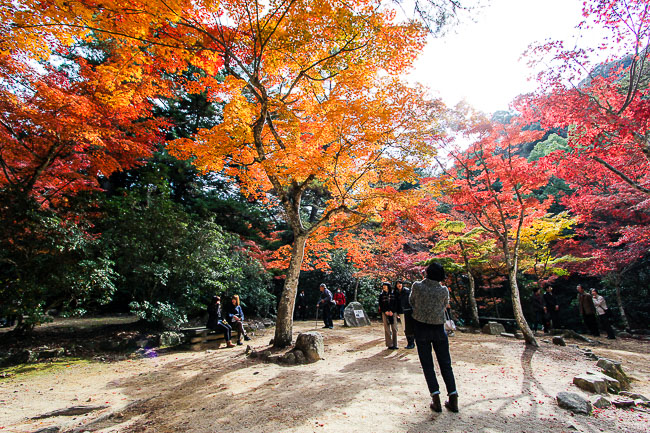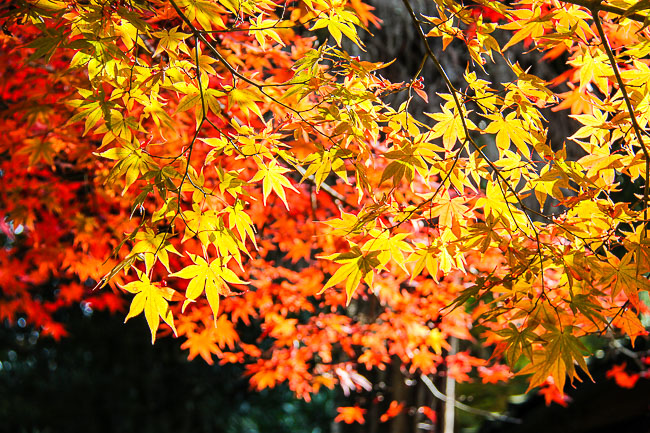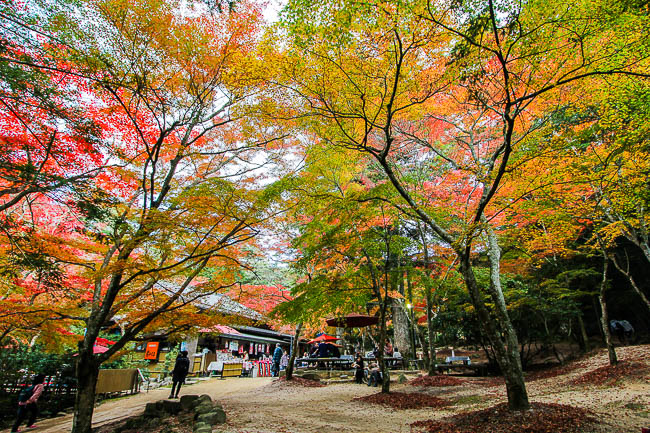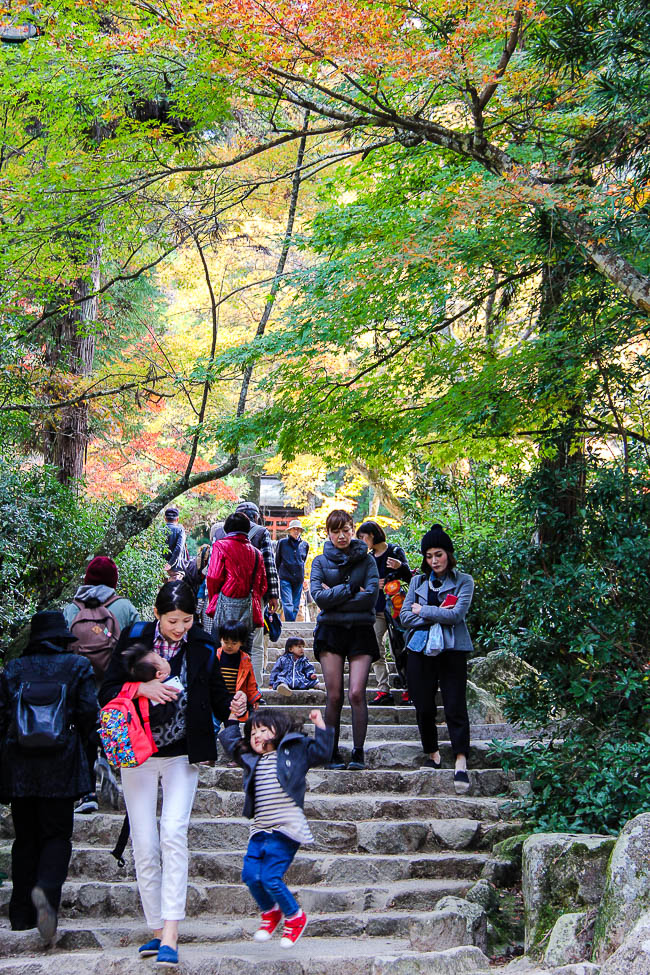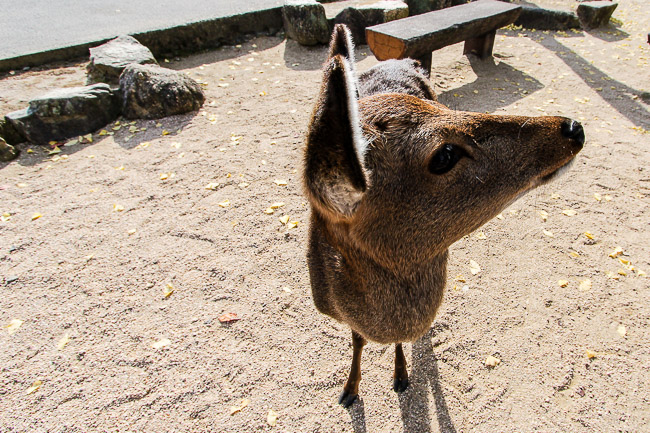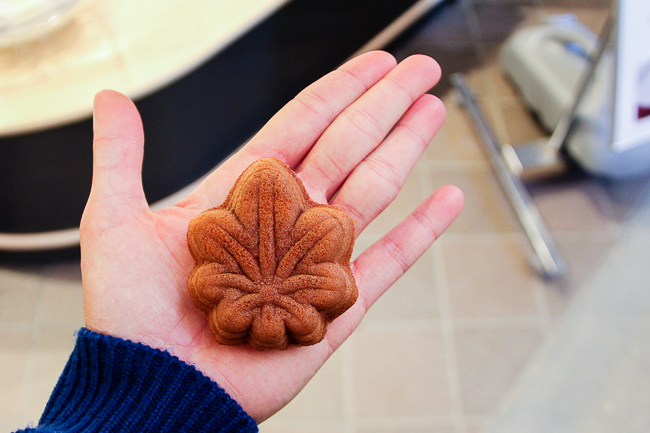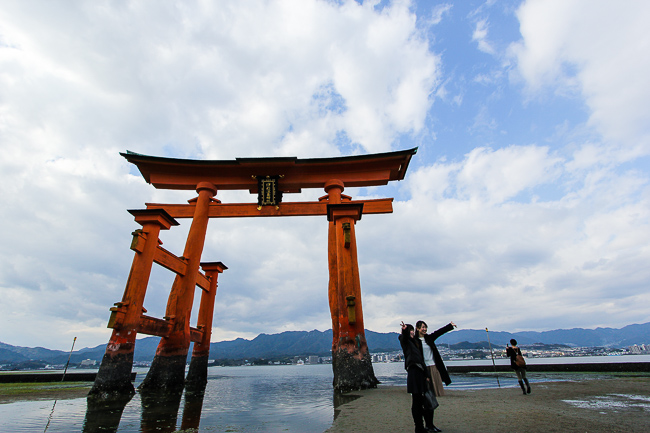 Questions? Ask in our forum.