Autumn Color Report 2015
Official autumn color reports by japan-guide.com
Where to see autumn leaves? - When do trees turn colors? - What trees turn colors?
Schedule of upcoming reports - Post your own report
2015/12/03 - Tokyo Report
by joe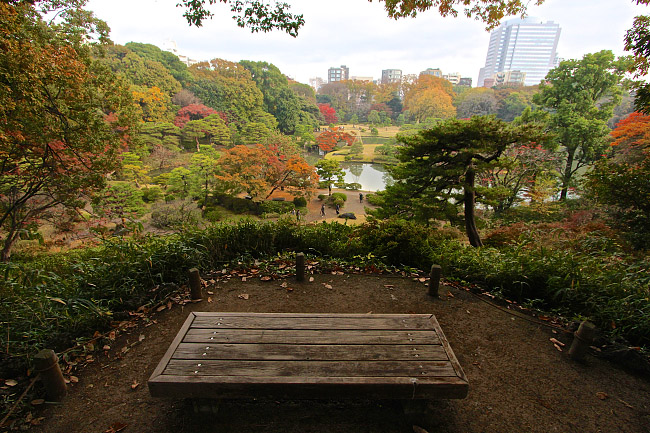 As this year's autumn color season is coming into its final stretch, around two of the country's biggest cities, many spots are just reaching their best color this week. Both Tokyo and Kyoto, two of Japan's best places for enjoying fall color in late November and early December, have several great spots that are filled with late-changing momiji (Japanese maple) trees which are just now starting to show their best color.
This week, we'll be bringing you late-season coverage from both cities, starting today with some of Tokyo's best-loved autumn color spots.
I started my day at Jingu Gaien's Icho Namiki, or "Avenue of Gingko," just a 2-minute walk from Aoyama-Ichome Station.Last week, as raina reported, the gingko trees here were still showing green mixed in with the still-changing yellow, but today, despite the gloomy, rainy weather, the trees were looking bright and almost fully yellow. It was safe to say the rows of trees here finally reached their peak color, and look like they will deepen even a bit further over the next two weeks.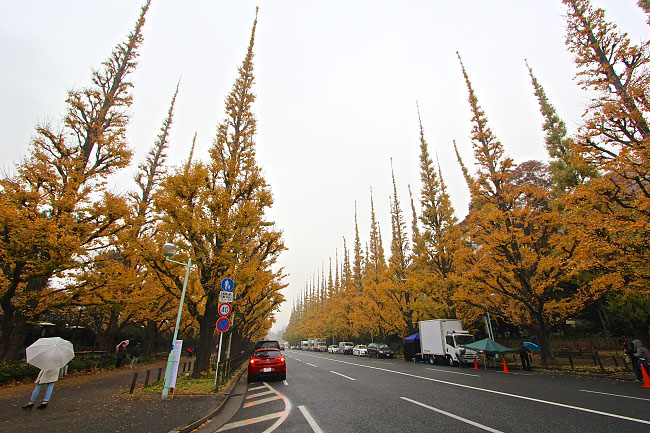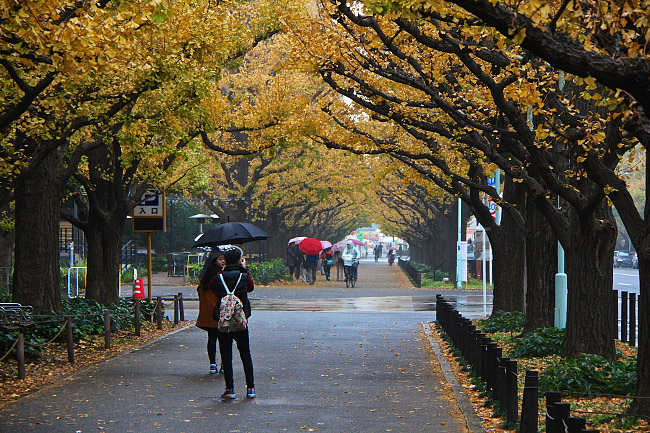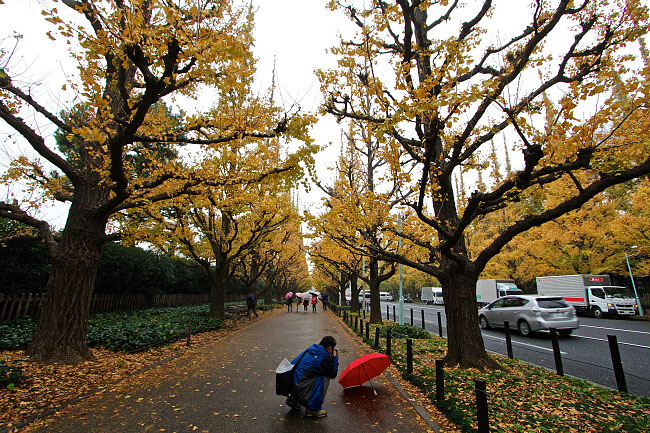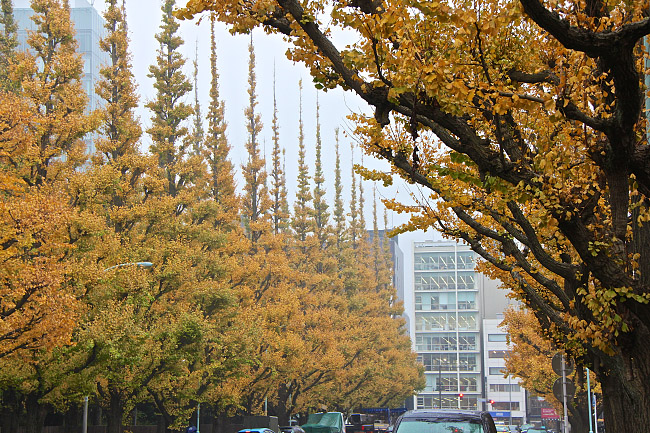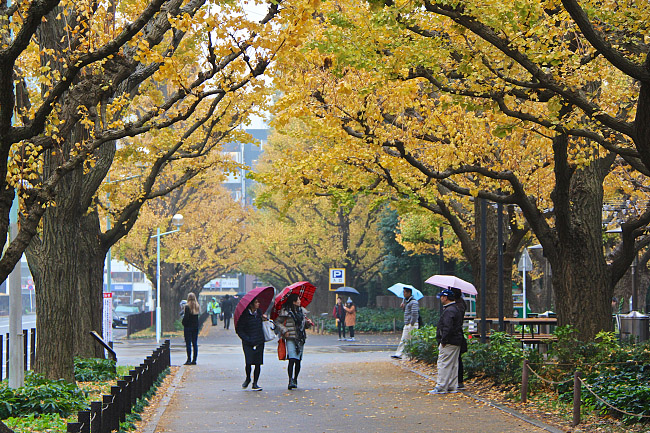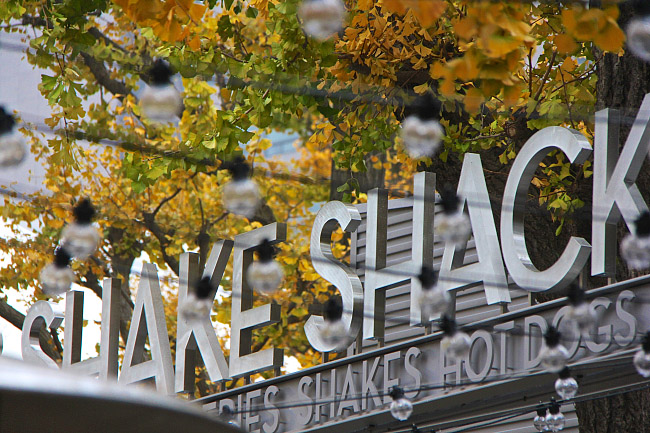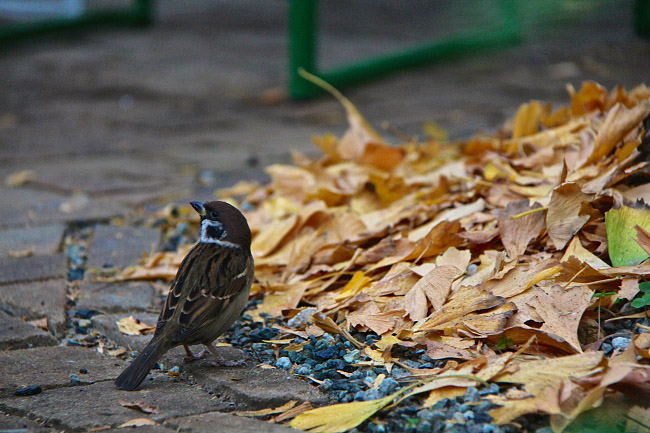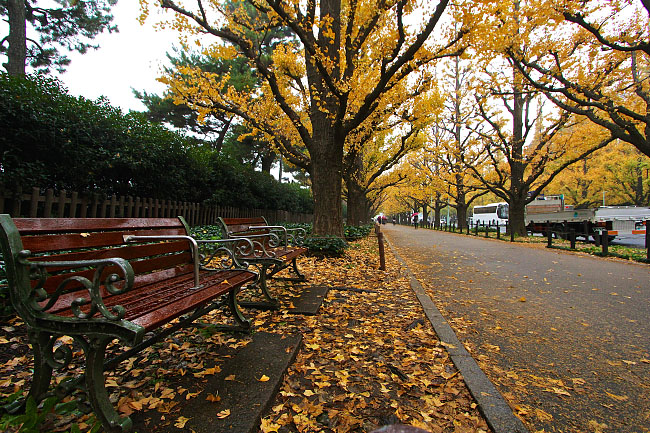 My next destination today was the lovely Japanese garden Koishikawa Korakuen. I was excited to find that the colors have developed quite a bit since I was last here two weeks ago, and have just reached their peak color (with even a bit of room for improvement left here, too). The momiji (Japanese maple) were definitely the highlight, lighting up several groves around the garden with brilliant reds and orangy yellows.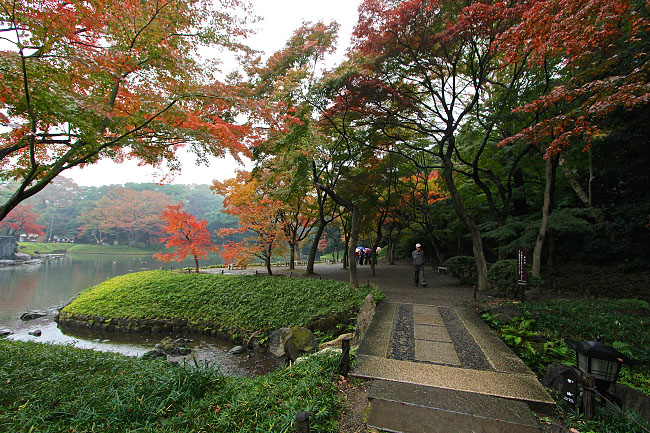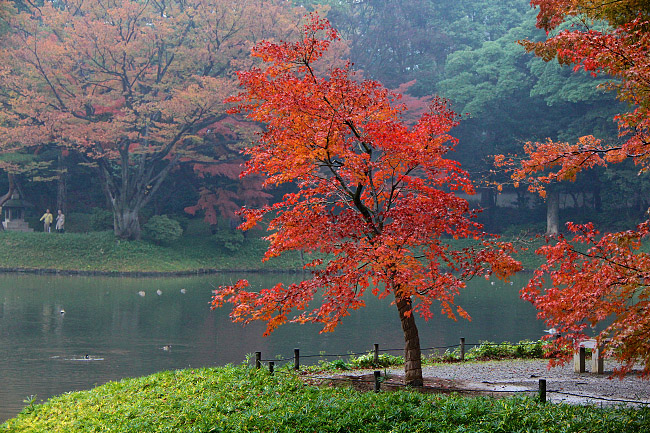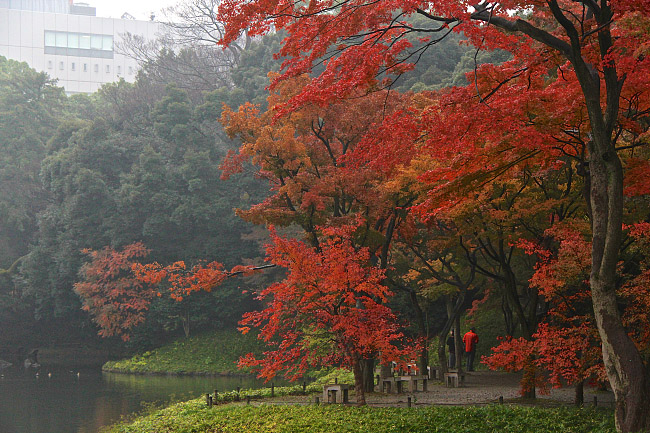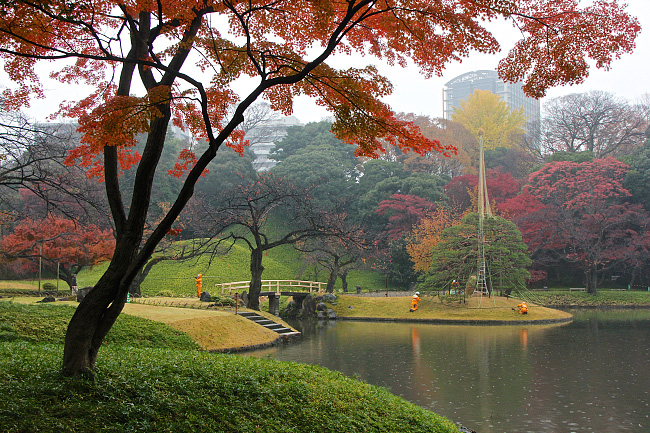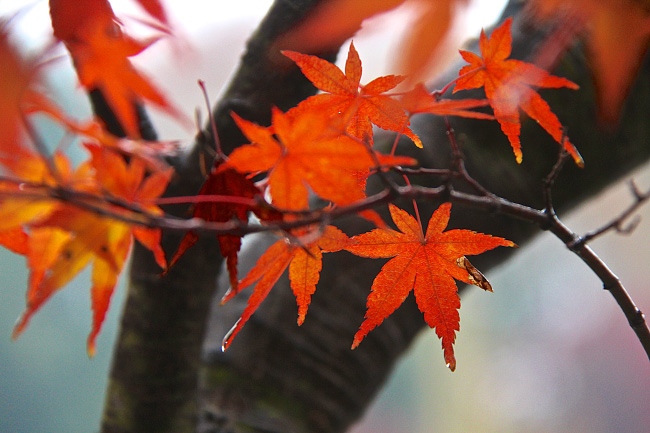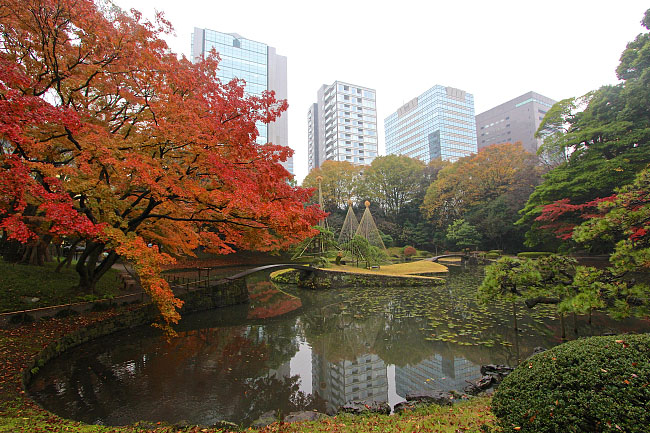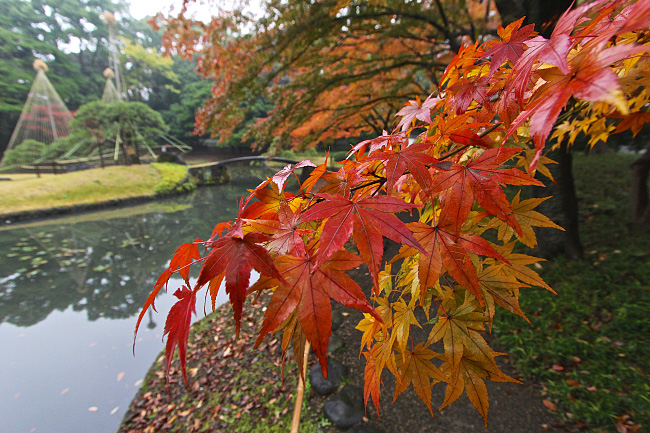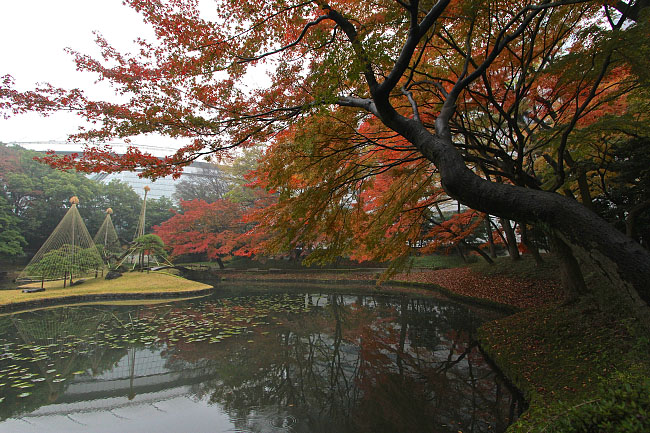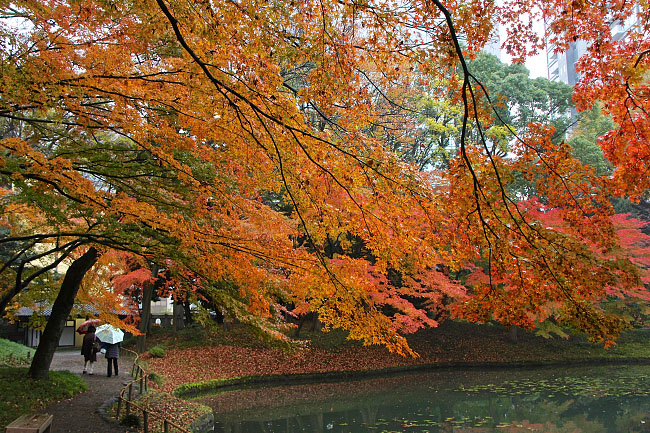 Just a couple kilometers north of Koishikawa Korakuen lies another autumn color spot that partially bears the same name. The Koishikawa Botanical Garden features a large wooded grounds that includes several color-changing trees, including a maple grove that was, like many places around the city, also reaching its peak color today. Several gingko trees scattered around the garden were also showing some very nice color.
While the garden is slightly more well-known as a cherry blossom viewing spot, its fall color is also worth a mention. A bonus is that, thanks to its relatively out-of-the-way location (a 10-15-minute walk from either Myogadani Station or Hakusan Station), it doesn't get nearly as crowded as some of the other koyo (autumn color) hot spots around Tokyo.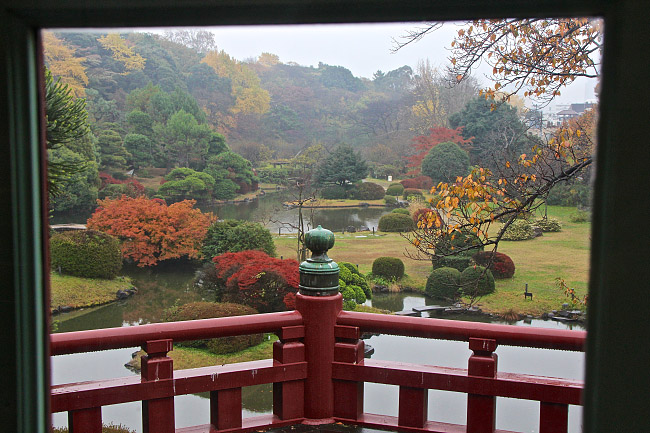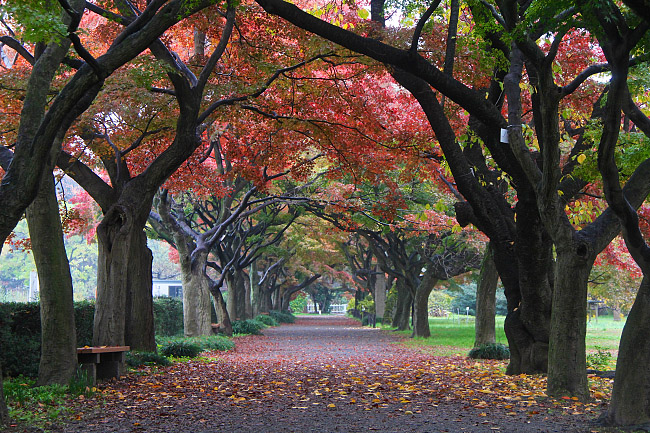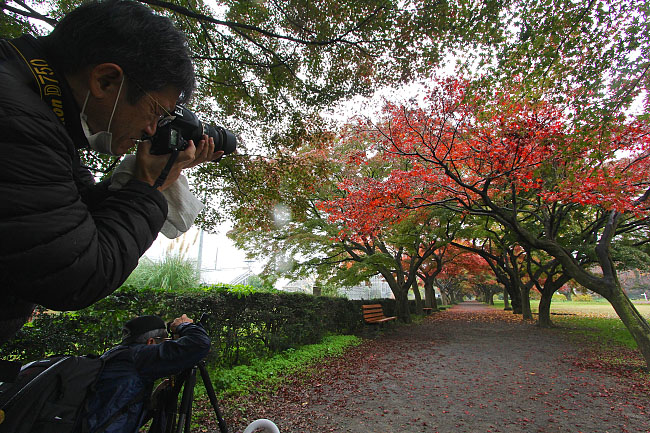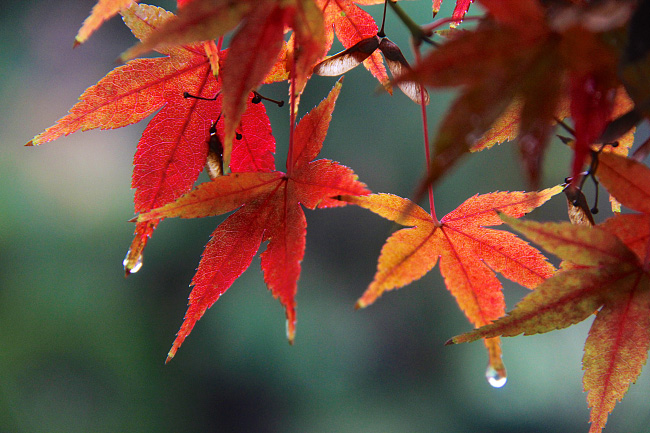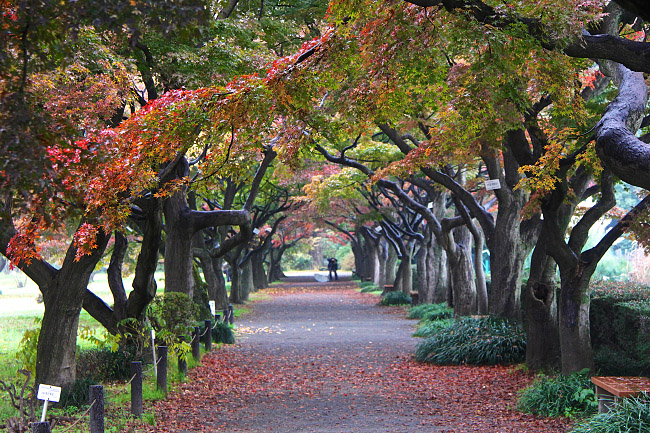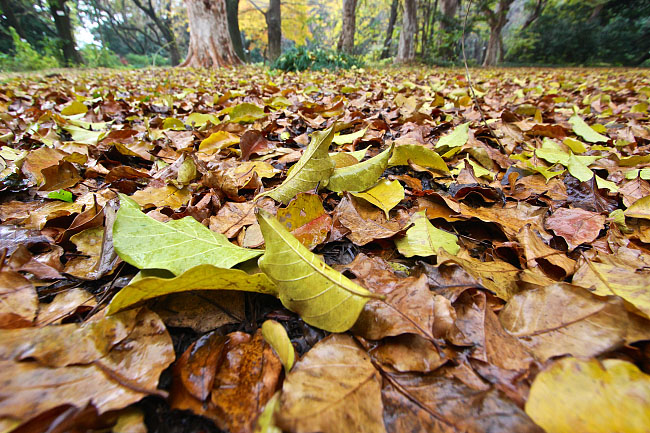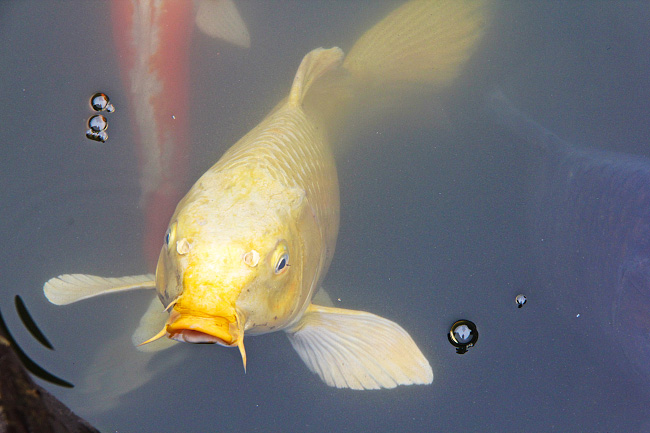 My last stop today was at the autumn color favorite Rikugien Garden. Like Koishikawa Korakuen, the maple trees around the garden were just hitting their stride today, and showing some beautiful reds and yellows. Scattered throughout the park, the momiji should also continue improving for the next couple weeks, and can also be enjoyed at night during a special nighttime illumination (which ends this Sunday, Dec. 6).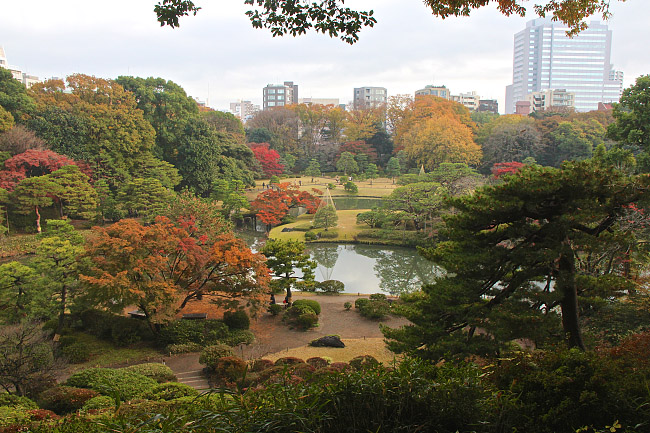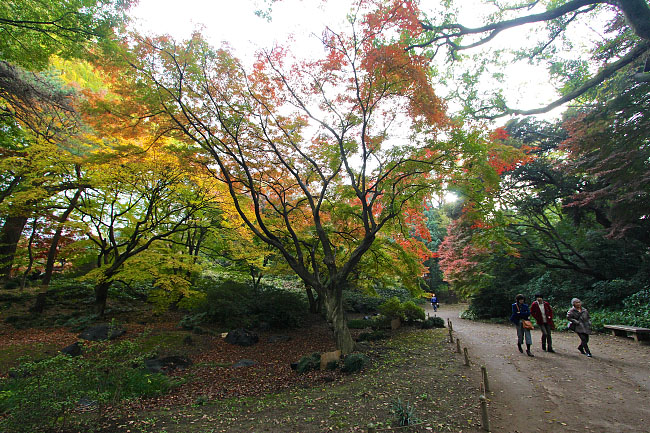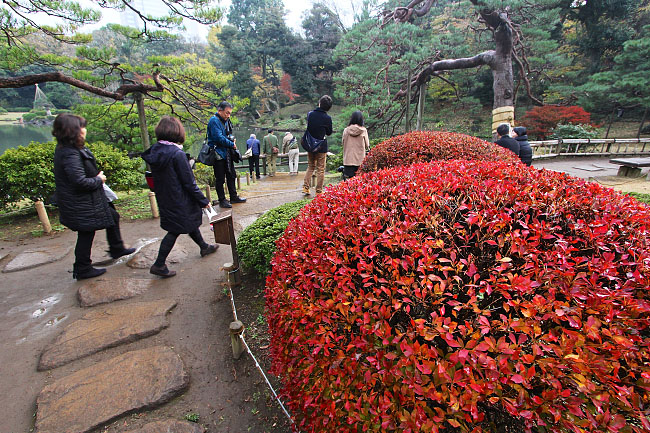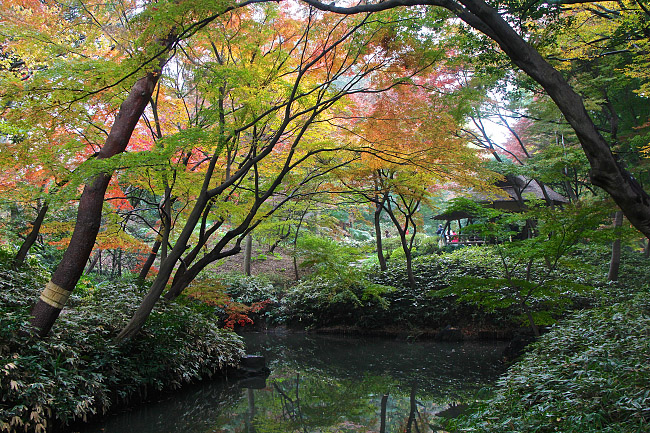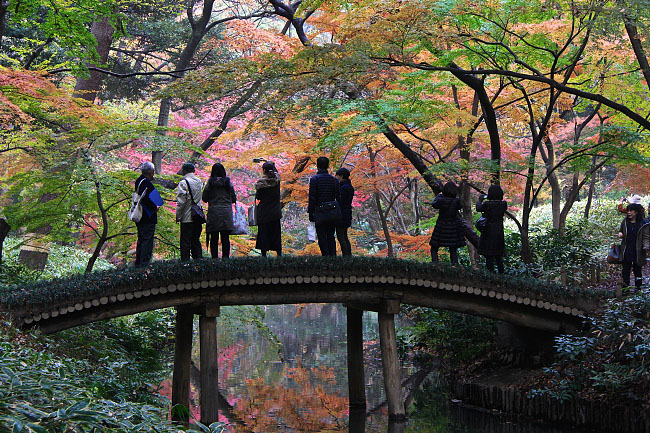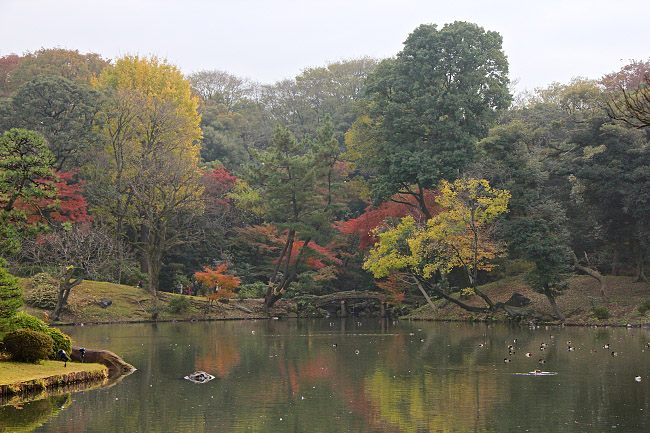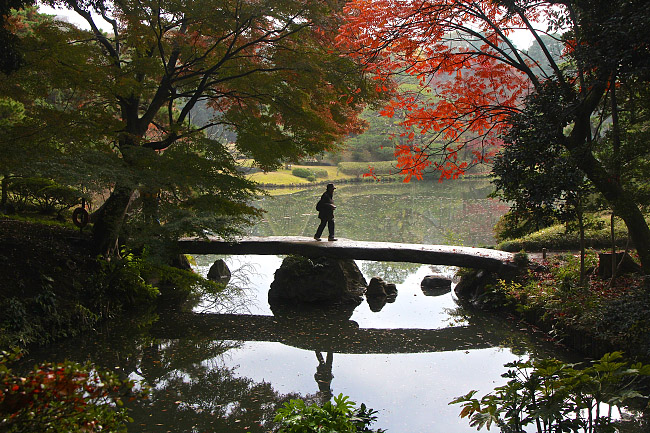 Questions? Ask in our forum.