Autumn Color Report 2012
Official autumn color reports by japan-guide.com
Where to see autumn leaves? - When do trees turn colors? - What trees turn colors?
Schedule of upcoming reports - Post your own report
2012/10/12 - Oze Report
by sean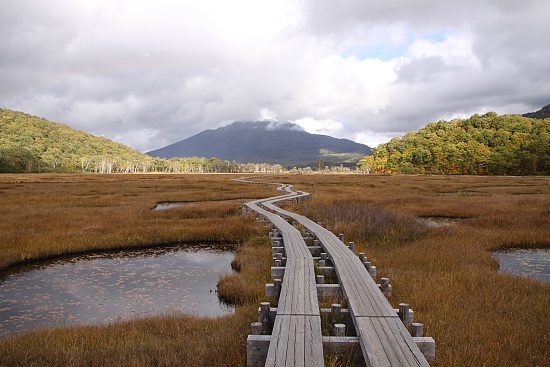 Today I travelled to Oze to check out the autumn colors there. Quick introduction: Oze National Park is located between Gunma, Fukushima, Niigata and Tochigi prefectures, occupies a total area of 37,200 hectares, and has several famous beautiful spots such as Ozegahara Marshland, Mount Hiuchigatake and Ozenuma Pond. The unspoiled landscape at the national park offers attractive hiking that can be enjoyed in a one day or overnight trip from Tokyo.
My goal for the day was Ozegahara. As I drove up higher elevations towards it, I was encouraged by some warm colors that decorated the slopes of the forested woods that surrounded the road. Parking my car at Hatomachi Pass, I asked the nice senior parking attendant if it was peak season already. He answered that it somewhat was, but due to the warm temperatures this year, colors are pretty but not exceptionally spectacular.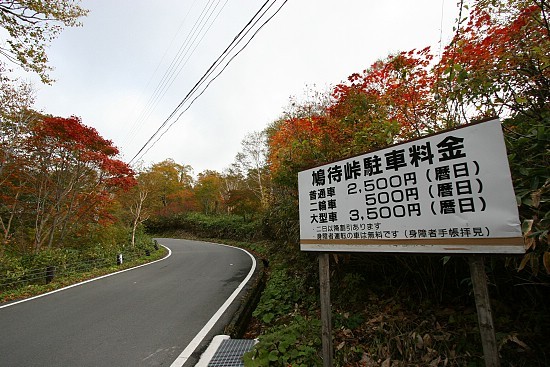 It was cold; I was glad I brought some extra clothing. If temperatures had sooner been like it was this morning, perhaps at this time autumn colors would have been more intense.
An hour's hike through the woods led me to the trailhead of Ozegahara Marshland. Along the way, lime green and yellowish orange were the main colors, blotched by the brown of dried up parts of leaves. The warm temperatures this year have indeed taken a toll on the foliage, as the brown made overall colors muddy instead of fresh-looking. Nevertheless, I enjoyed the walk, with the company of sweetly chirping birds and rustling trees in the wind.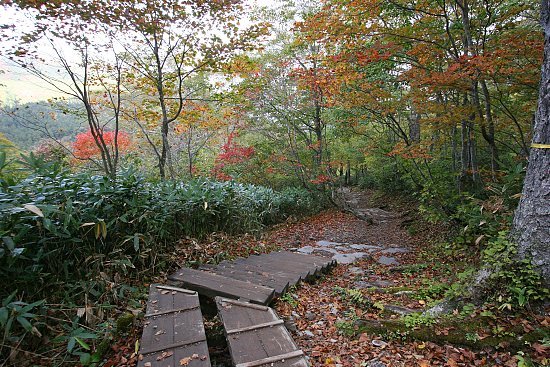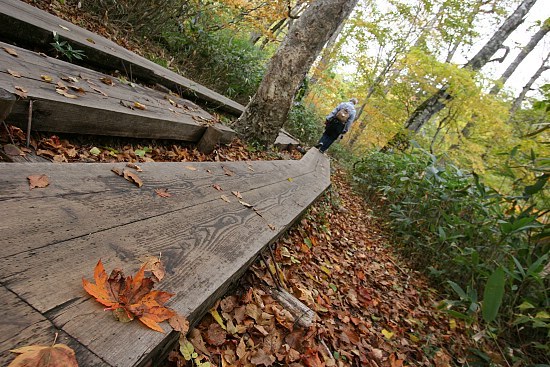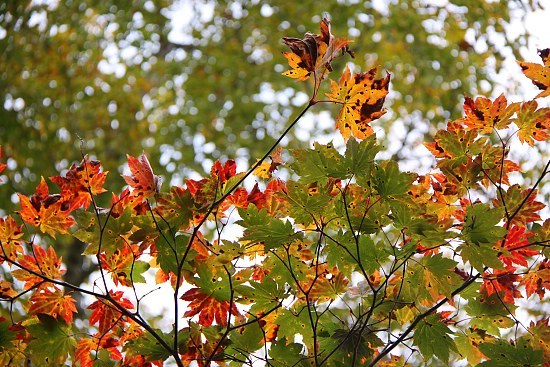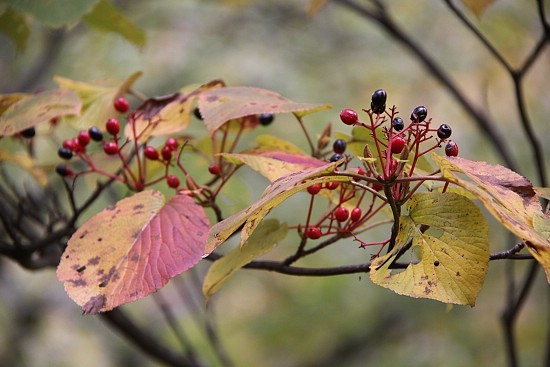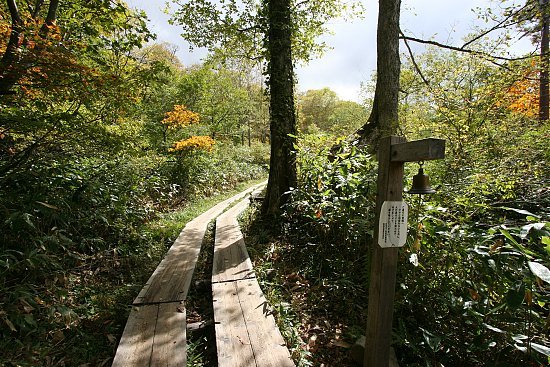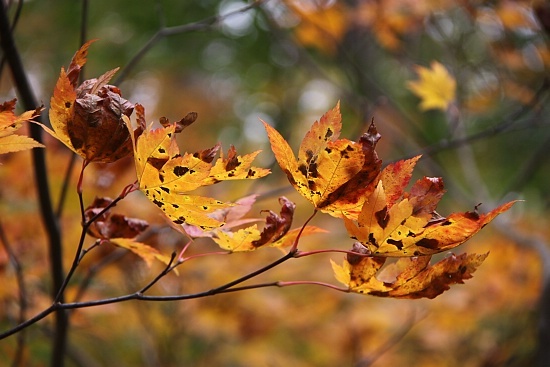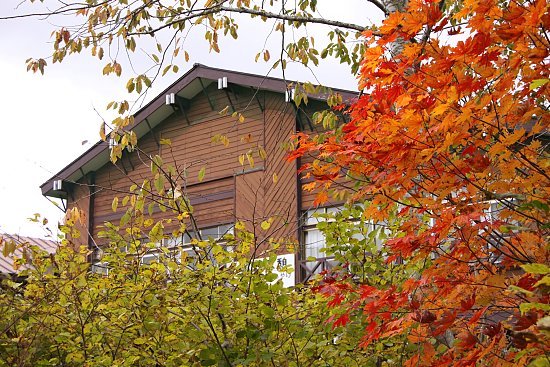 A sea of golden brown from the grass greeted me as soon as I entered the marshland. Well, so did the many other visitors walking in the oncoming direction. "Good day!" ("konnichiwa" in Japanese) I said to each person that walked by - but I soon realized that I had to exercise konnichiwa rationing least I should get konnichiwa fatigue: the hike across Ozegahara Marshland was quite popular indeed.
I looked around at the various peaks that surrounded the marshland and found the colors on their slopes with room for improvement. Perhaps if the leaves see more sunshine when the clouds that filled the skies today disperse, and the temperatures remain conducive, the autumn scene can get even more beautiful here over the next few days.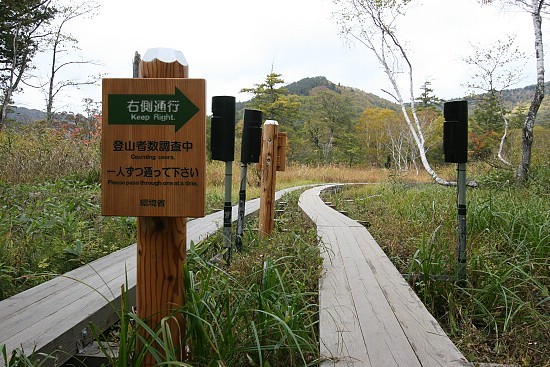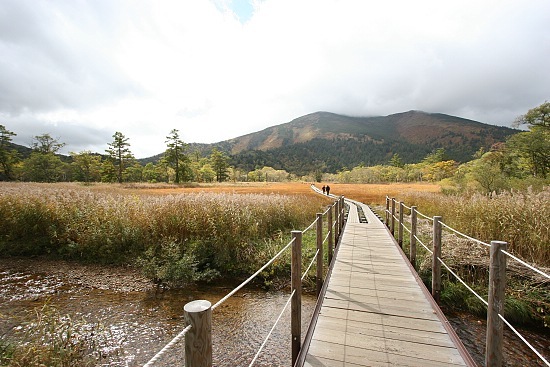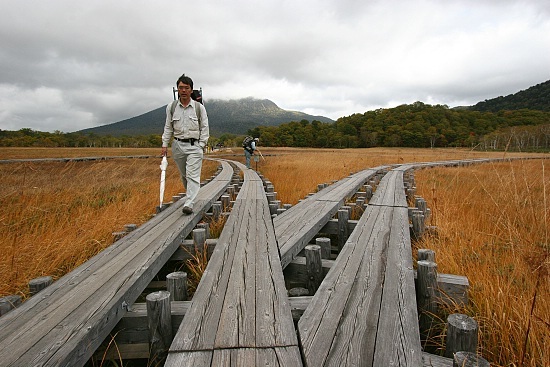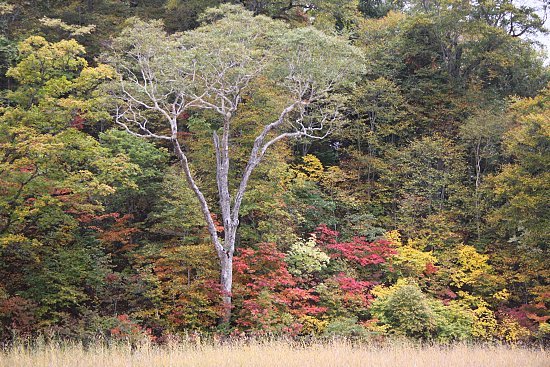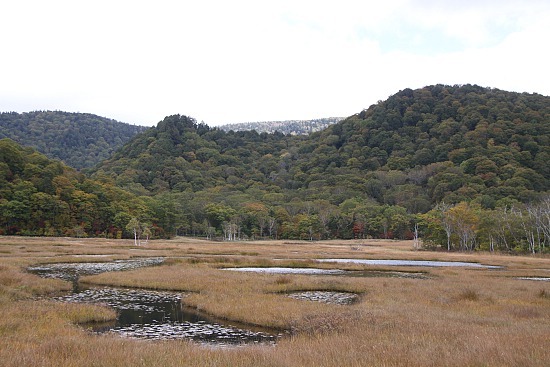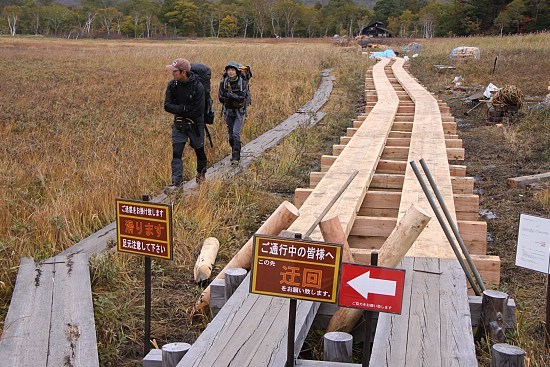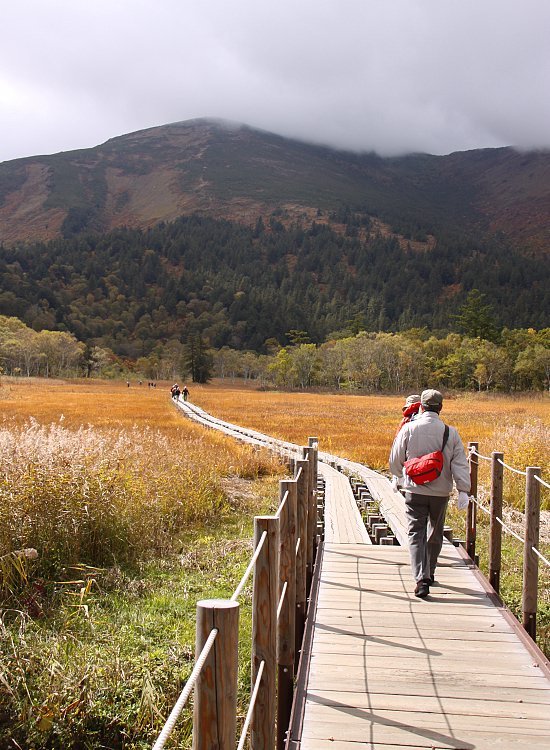 Questions? Ask in our forum.