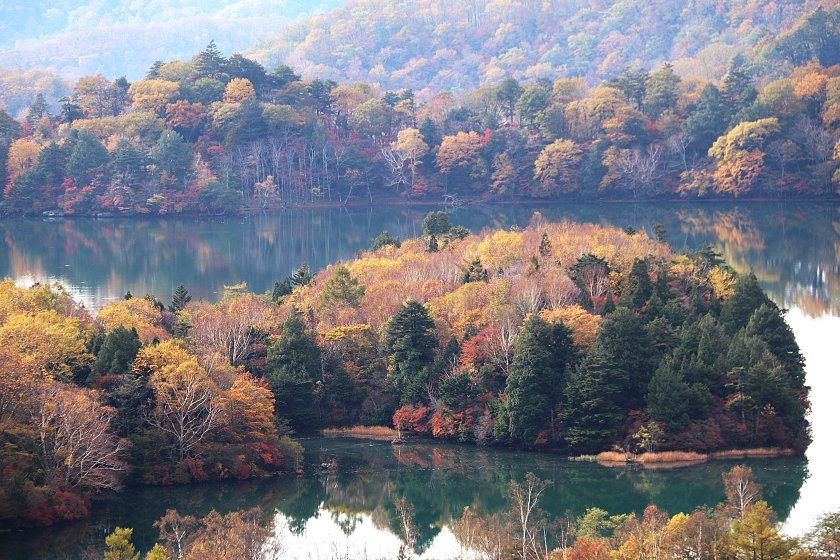 Six days after our first report from Nikko, I revisited the popular autumn color destination north of Tokyo today to check on the progress of the season.
The weather has become noticeably cooler over the past few days, and the higher areas of Nikko have seen temperatures drop close to freezing during the nights. Thanks to these cool conditions, the autumn colors have further intensified across Okunikko since our last report, but the season is still at a relatively early state overall.
The colors in the highest elevations of Okunikko around Yumoto Onsen have now reached their peak. Lake Yunoko's shoreline was particularly pretty with the seasonal colors reflecting in the water. I expect conditions to remain nice here for at least another week.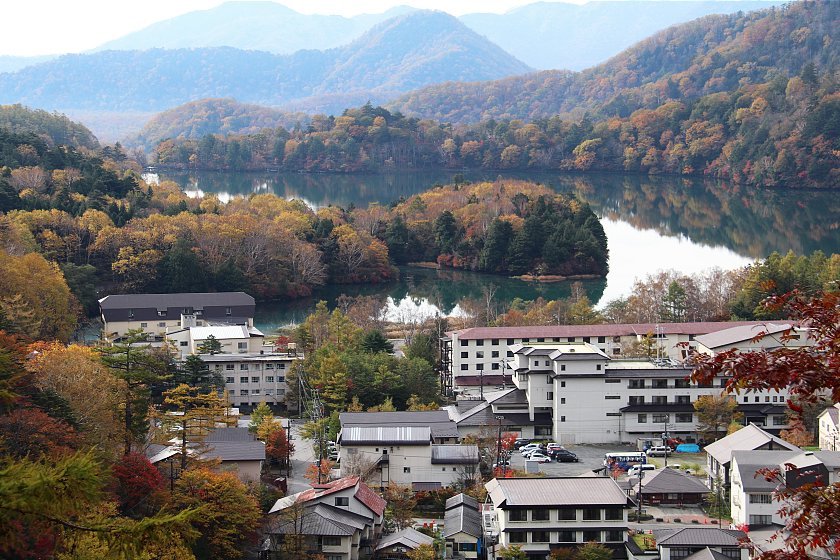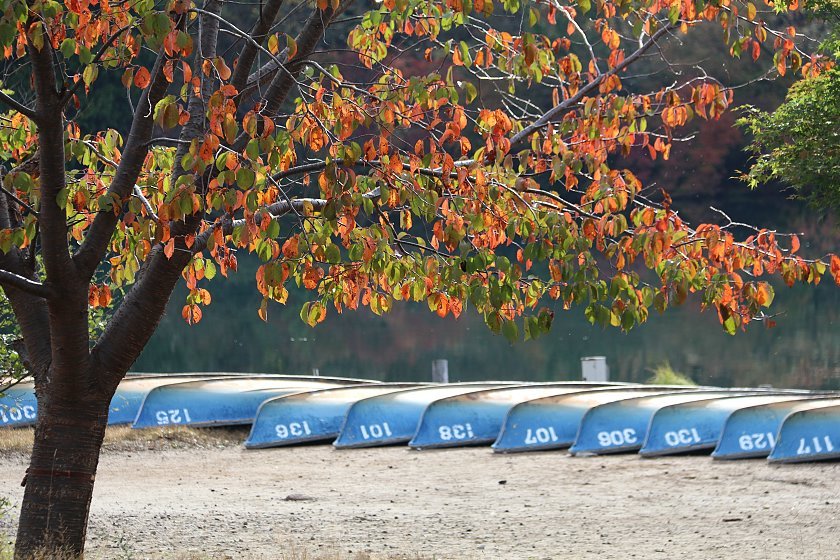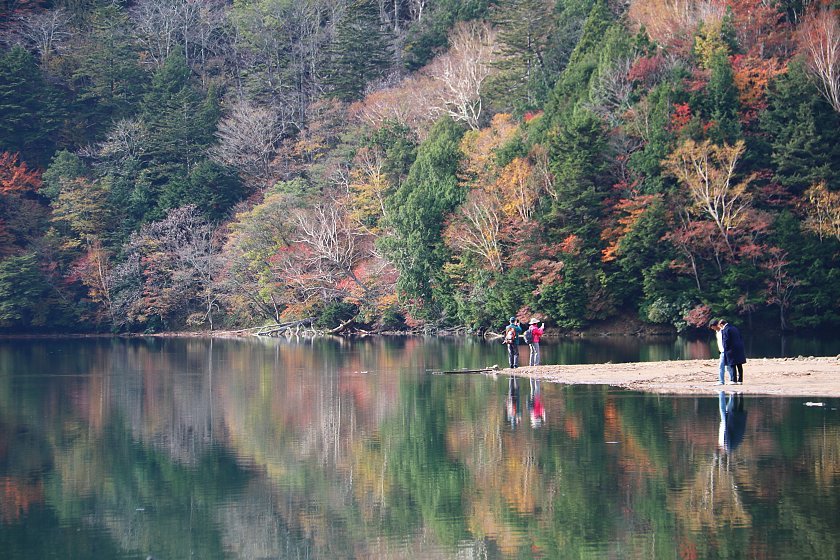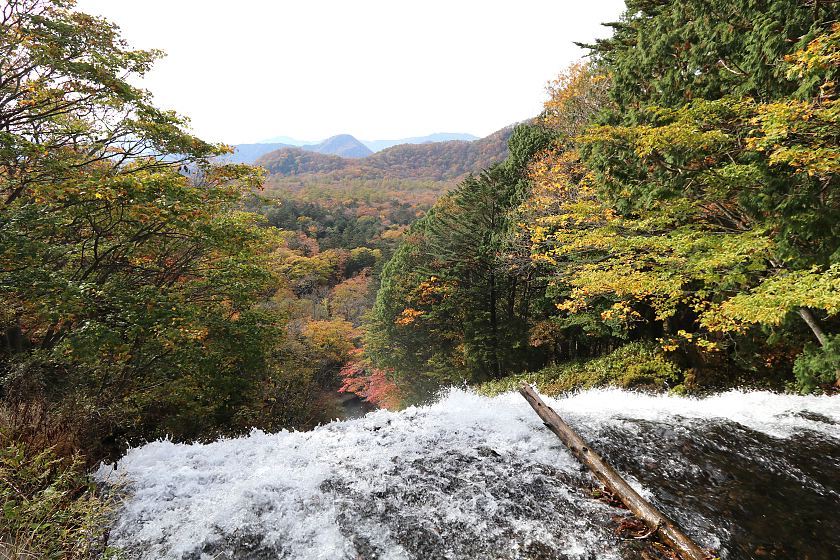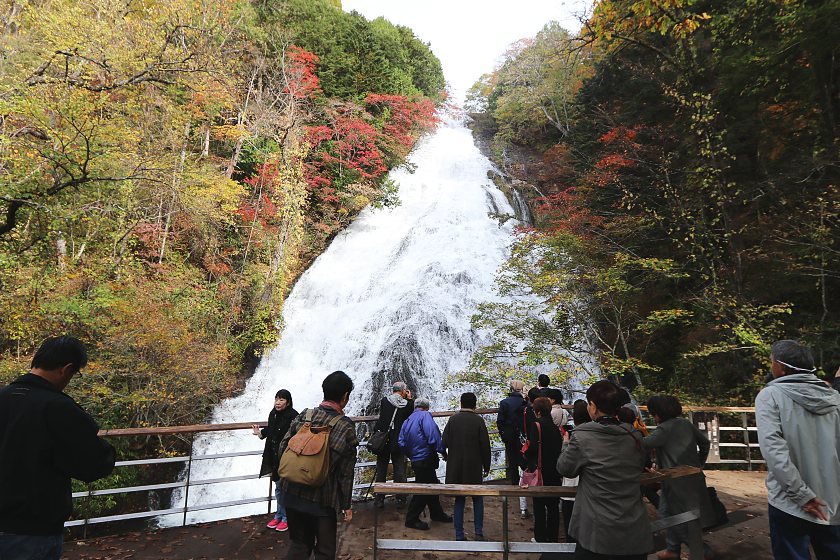 The Senjogahara Marshland and adjacent forests are pleasing hikers and onlookers with a wide variety of autumn colors, but it is the marsh's grasses and larch trees that engage in a seasonal battle for best golden colors of the year. While the grasses have already reached the height of their seasonal coloring, the larch trees are generally still a few days away from attaining the peak of their brilliance.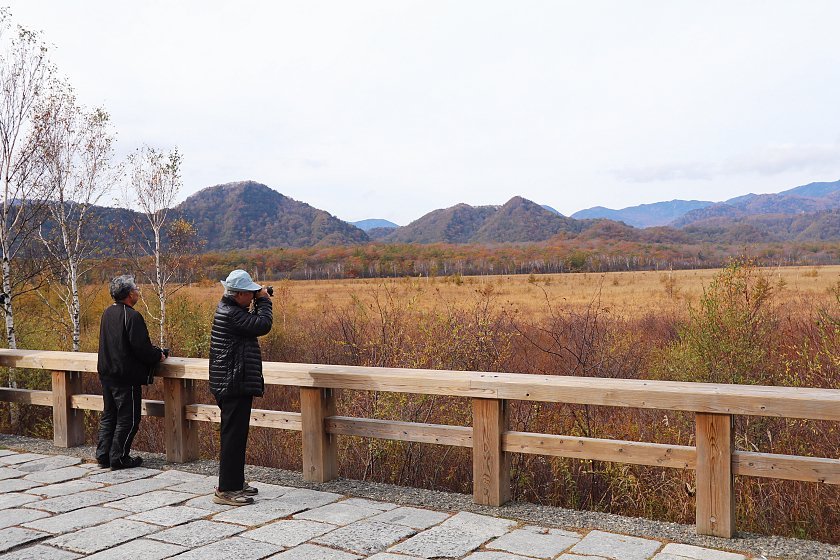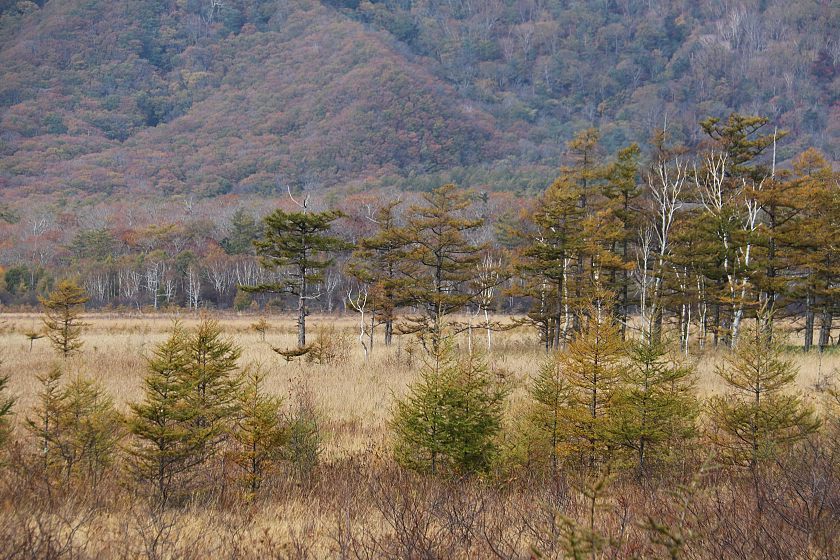 Ryuzu Waterfall is one of the most advanced autumn color spots in Nikko, and today it stood close to the peak of its beauty. Some trees have started to lose some leaves, and I feel that it won't be too long before a noticeable decline kicks in.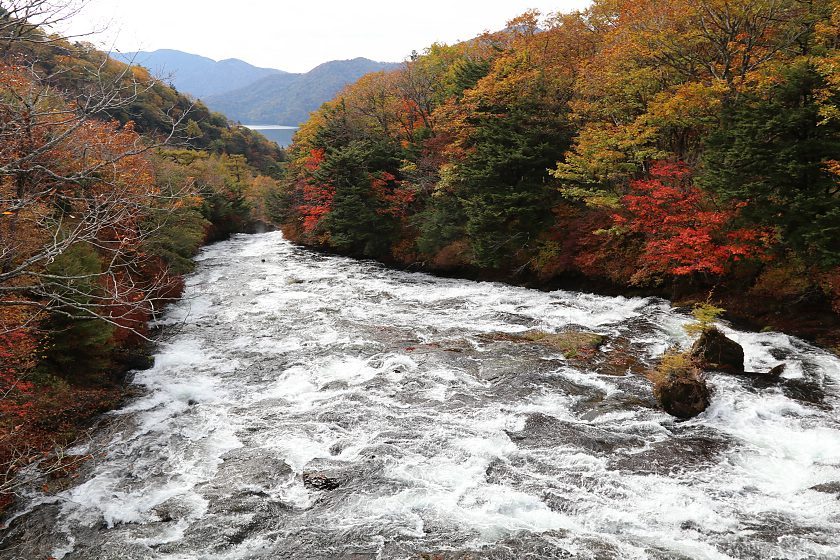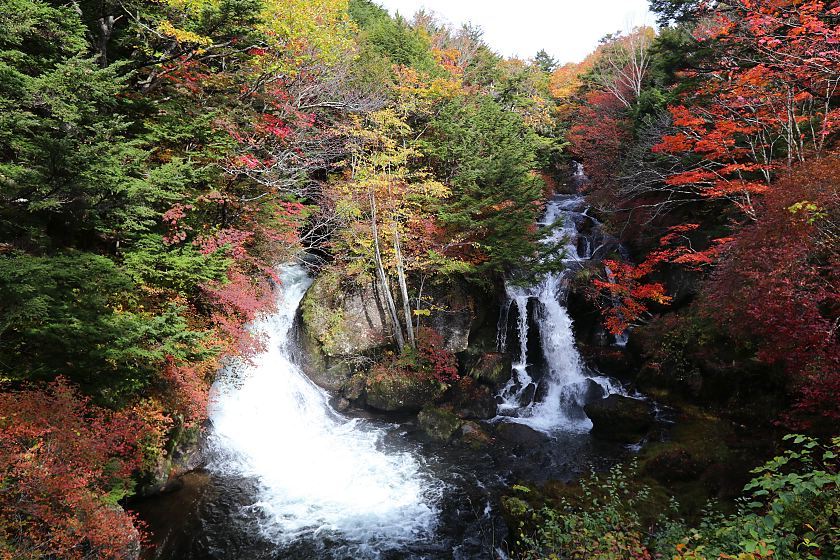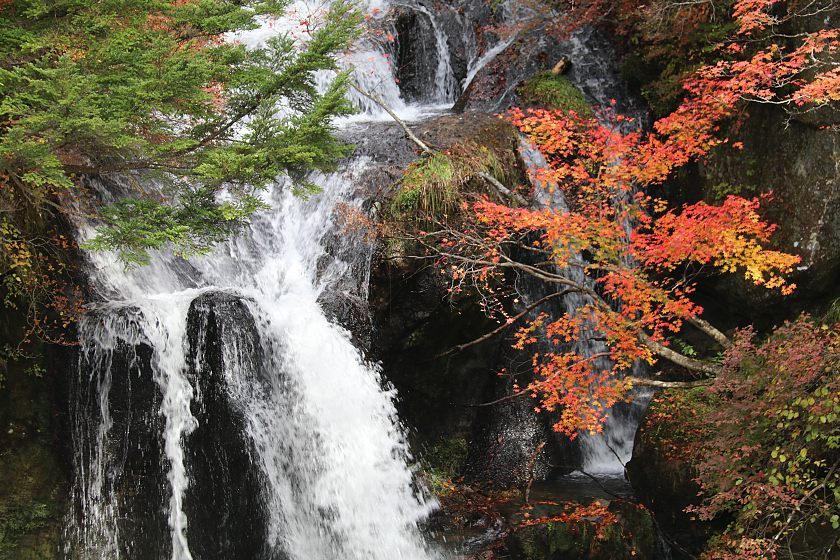 Unlike nearby Ryuzu Waterfall, the shores of Lake Chuzenjiko remained at a relatively early state today and need another week or so to reach their peak colors.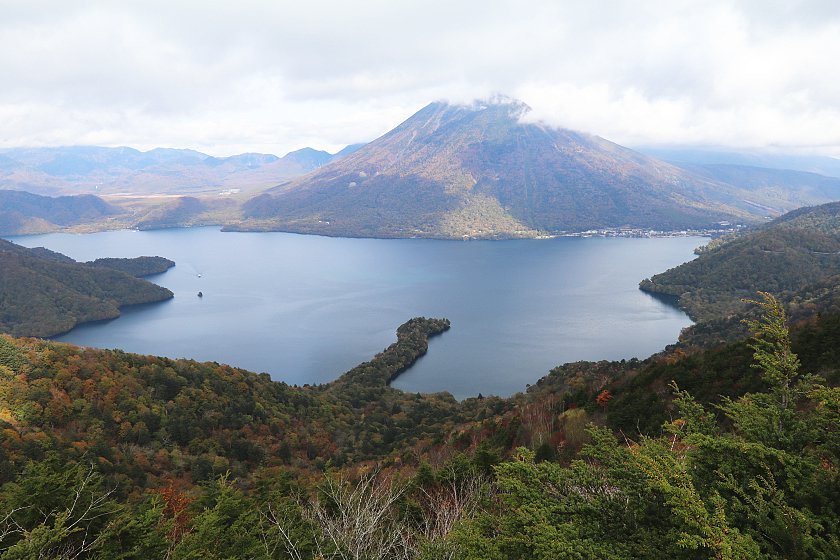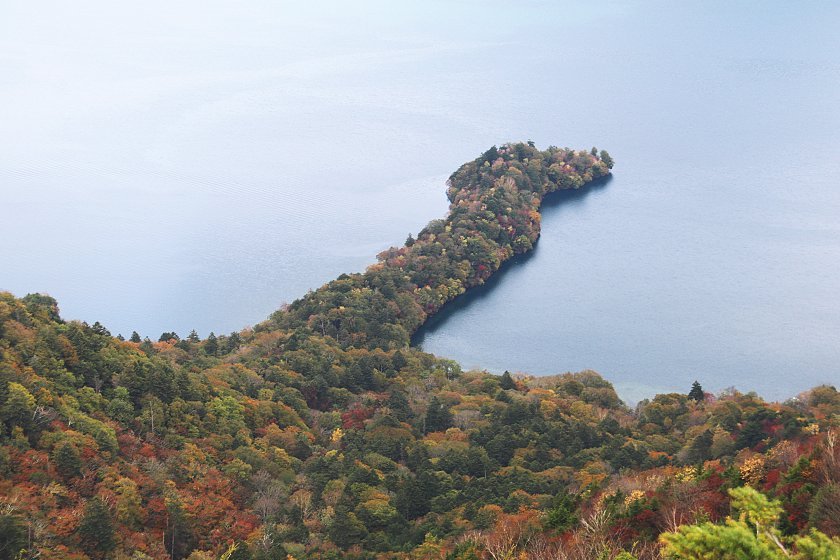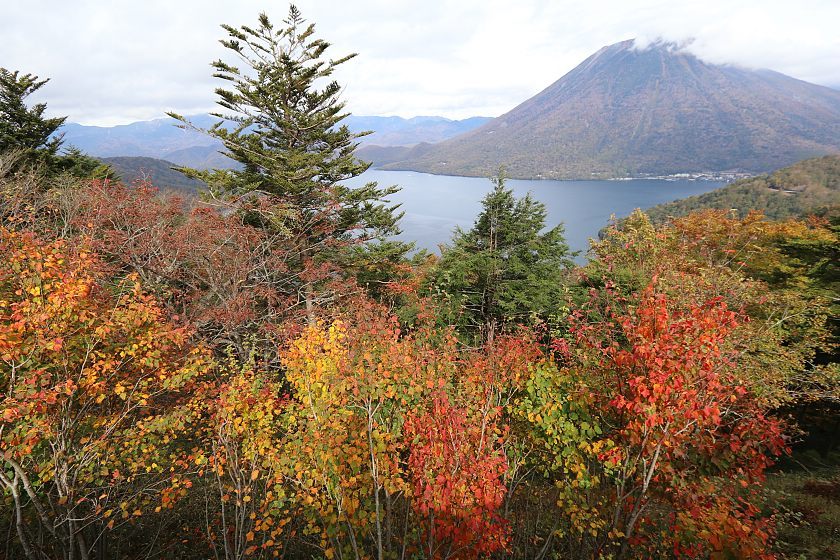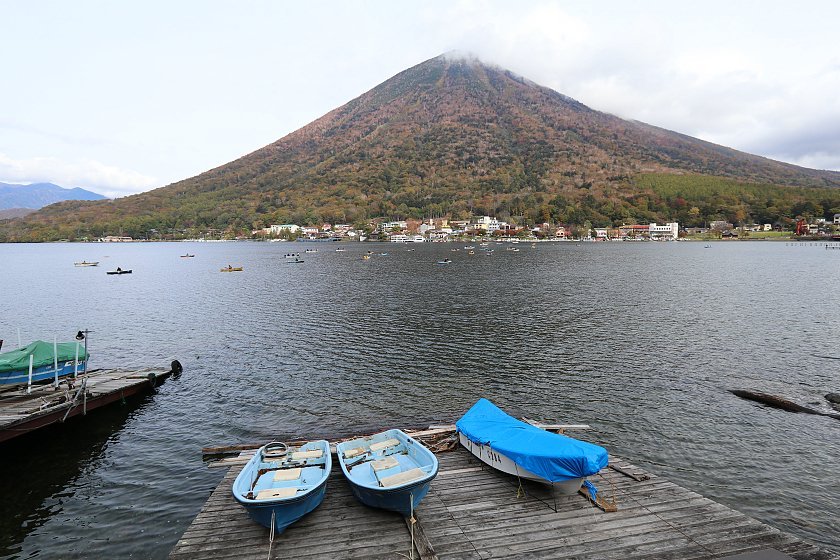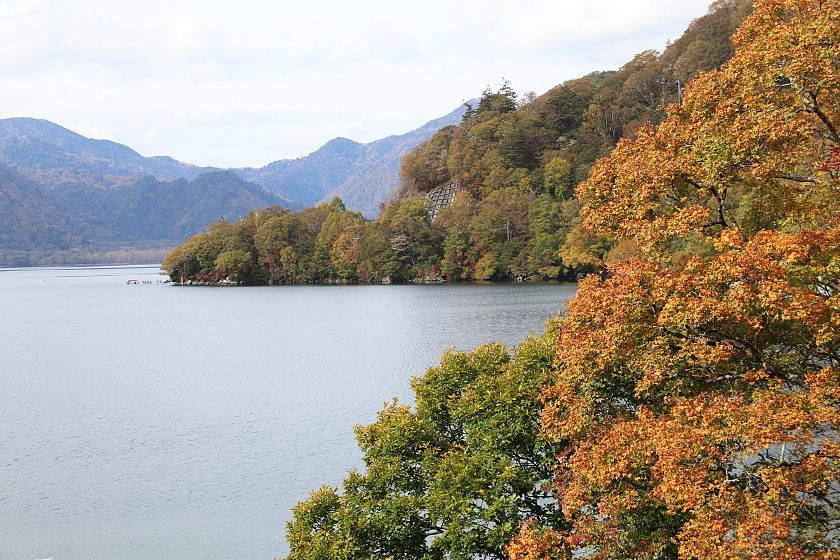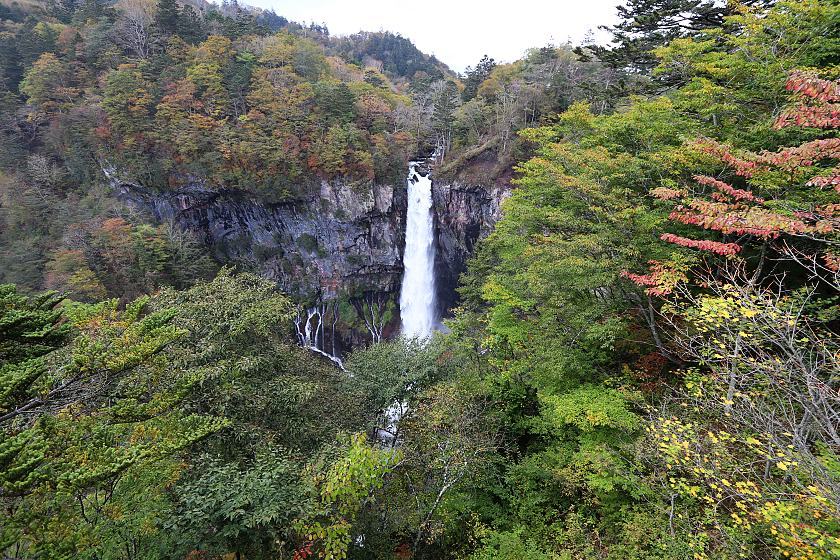 Coloring has only just started along the Irohazaka Winding Road which connects the town of Nikko at an altitude of around 600 meters with the highland around Lake Chuzenjiko at around 1300 meters. It will take another week until this road will shift into the center of attention for leaf peepers.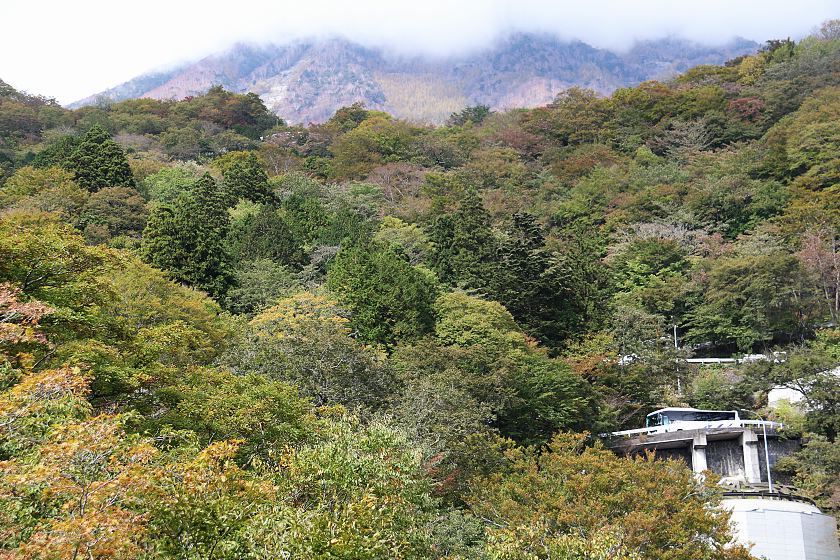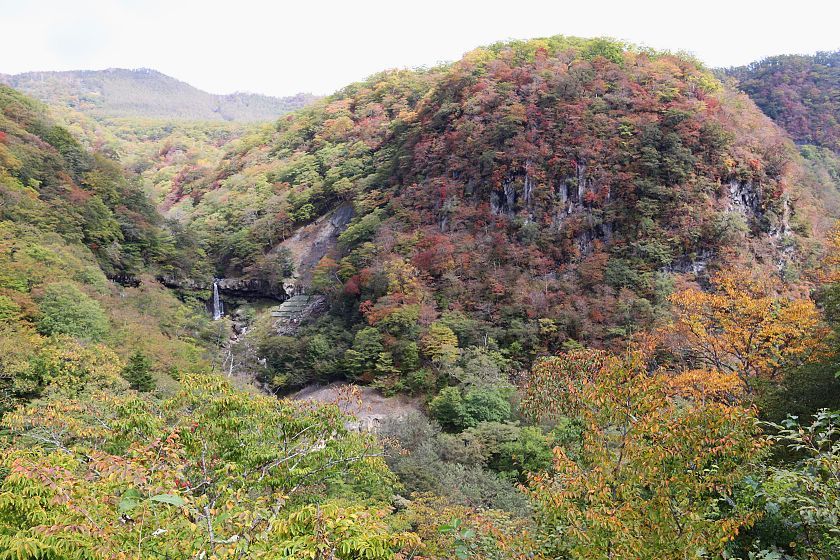 My final stop was Shoyoen Garden, the pretty landscape garden of Rinnoji Temple down in the town of Nikko. Several tree branches in the garden have developed some rather nice colors already, but I expect that the garden won't reach the peak of its autumnal beauty until late October.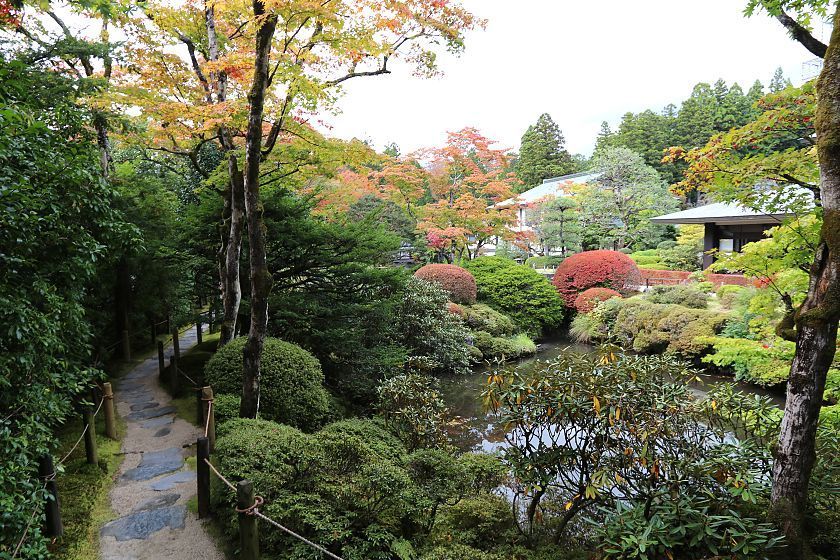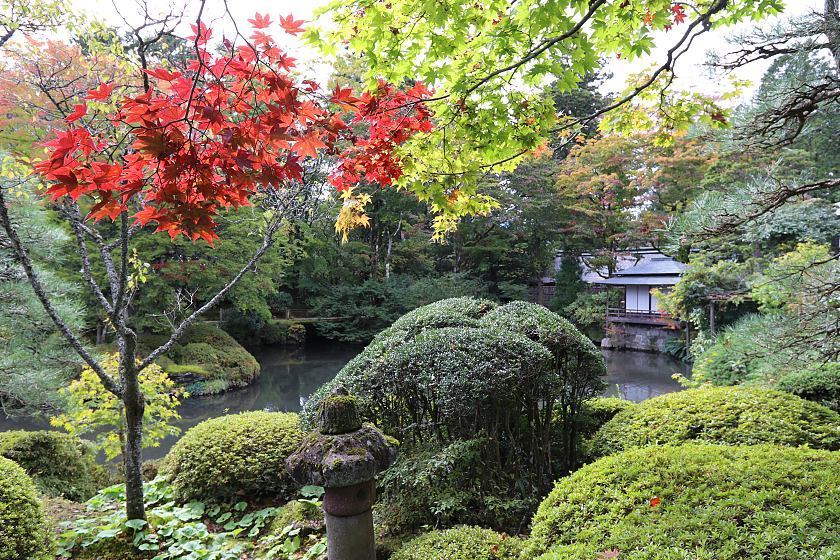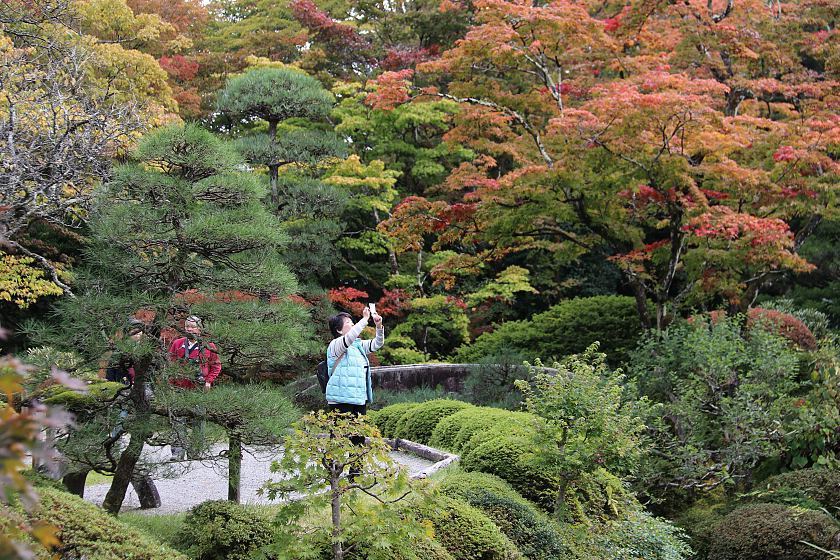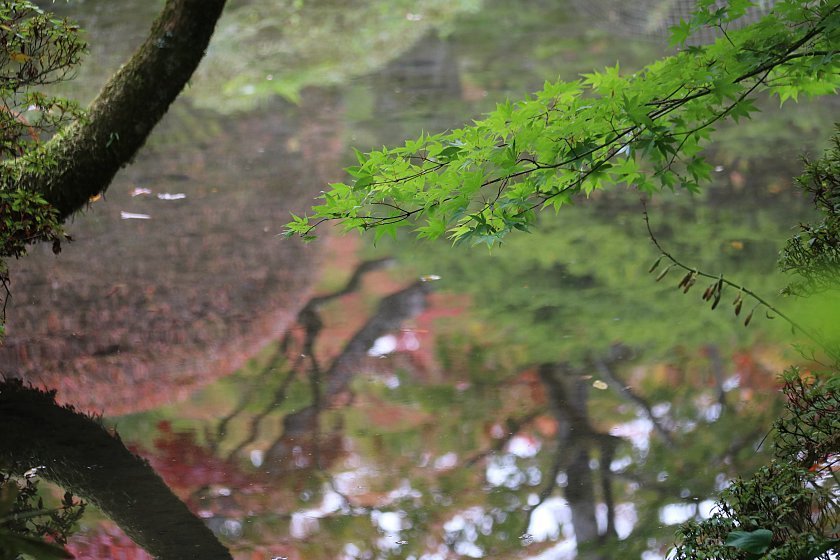 Questions? Ask in our forum.