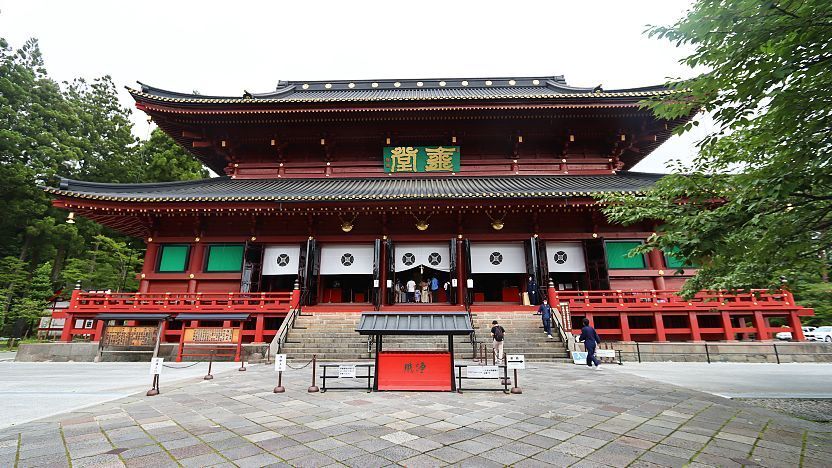 Rinnoji (—Ö‰¤Ž›, Rinnōji) is Nikko's most important temple. It was founded by Shodo Shonin, the Buddhist monk who introduced Buddhism to Nikko in the 8th century.
The temple's main building, the Sanbutsudo, houses large, gold lacquered, wooden statues of Amida, Senju-Kannon ("Kannon with a thousand arms") and Bato-Kannon ("Kannon with a horse head"). The three deities are regarded as Buddhist manifestations of Nikko's three mountain deities which are enshrined at Futarasan Shrine. A decade-long renovation of the Sanbutsudo was completed in spring 2019.
Opposite Sanbutsudo stands the temple's treasure house with Buddhist and Tokugawa related exhibits. Shoyoen, a small Japanese style garden, is located behind the treasure house. The garden is a popular autumn leaf spot with its many maple trees standing photogenically around its central pond. Autumn colors peak here typically around the first half of November.
Hours
8:00 to 17:00 (until 16:00 from November through March)
Admission closes 30 minutes before closing time.
Admission
400 yen (Sanbutsudo only)
900 yen (Sanbutsudo and Taiyuin)
300 yen (Treasure House and Shoyoen Garden)
Questions? Ask in our forum.