Shinkyo Bridge
Sacred bridge at the entrance to Nikko's shrines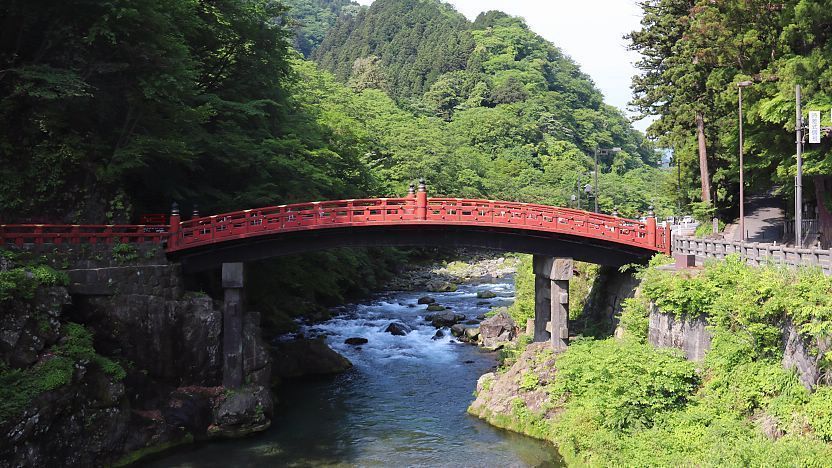 The Shinkyo Bridge (神橋, Shinkyō, "sacred bridge") stands at the entrance to Nikko's shrines and temples, and technically belongs to Futarasan Shrine. The bridge is ranked as one of Japan's three finest bridges together with Iwakuni's Kintaikyo and Saruhashi in Yamanashi Prefecture.
The current Shinkyo was constructed in 1636, but a bridge of some kind had marked the same spot for much longer, although its exact origins are unclear. Until 1973, Shinkyo was off limit to the general public. It underwent extensive renovation works in the late 1990s and early 2000s, and visitors can now walk across the bridge and back for an entrance fee.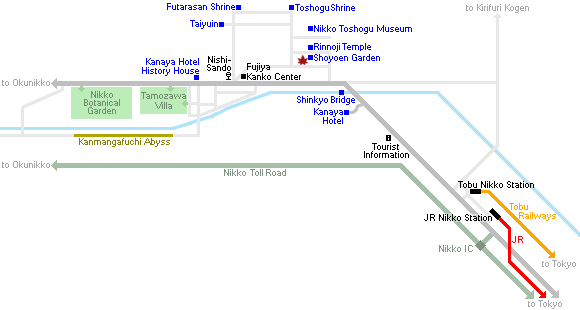 Shinkyo Bridge is located in central Nikko, along the way between the railway stations and Toshogu Shrine. It can be accessed from JR or Tobu Nikko station by a bus which stops at Shinkyo bus stop (5 minutes, 220 yen one way) or in about 20-30 minutes on foot.
How to get to and around Nikko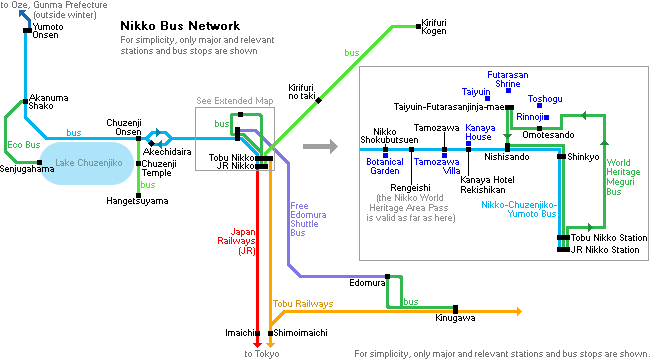 Hours
8:30 to 16:00 (April to October)
9:30 to 15:00 (November to March)
Questions? Ask in our forum.