Iemitsu Mausoleum (Taiyuin)
Mausoleum of Iemitsu, Ieyasu's grandson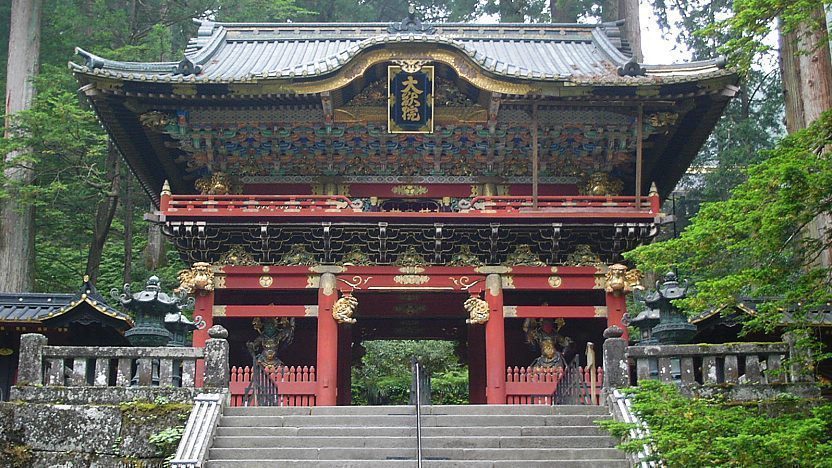 Taiyuin (大猷院, Taiyūin) is the mausoleum of the third Tokugawa shogun, Iemitsu, the grandson of Ieyasu. Iemitsu's lavish mausoleum complex resembles nearby Toshogu Shrine in its layout and architecture, but it was intentionally built somewhat more modest than the Toshogu due to Iemitsu's deep respect for his grandfather. Taiyuin is the posthumous name of Iemitsu.
Like the Toshogu, the Taiyuin features a mix of Buddhist and Shinto structures. It was common for places of worship to contain elements of both religions until the Meiji Period when Shinto was deliberately separated from Buddhism. Across the country, Buddhist elements were removed from shrines and vice versa, but at Taiyuin the separation was not carried out completely. While Toshogu was officially made a shrine, the Taiyuin became a subtemple of nearby Rinnoji Temple.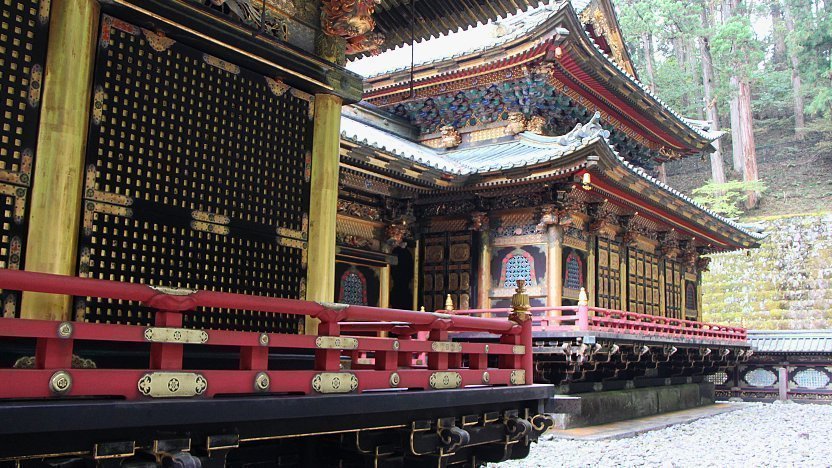 A short walk west of Toshogu Shrine takes visitors to the vermillion Niomon Gate, the entrance to the Taiyuin. Proceeding on leads to the more lavishly decorated Nitenmon Gate which is guarded by two heavenly kings, followed by two beautiful structures - a drum tower on the left and a belfry on the right.
Arriving at the Karamon Gate which stands majestically in front of the praying hall (haiden), look out for the famous sculpture of a white dragon that embellishes the transom of the gate. Visitors are allowed to enter the haiden and see its lovely interior decor featuring precious ornaments, an elegant coffered ceiling, nice carvings and gold lacquered pillars and walls.
The main hall (honden) is located just behind the haiden but can only be viewed from the outside. The two halls are connected by a short corridor and the structures combined have a slightly subtle yet grand-looking facade. Next to the halls at the innermost precincts is Tokugawa Iemitsu's mausoleum, which lends a composed and dignified charm to the temple.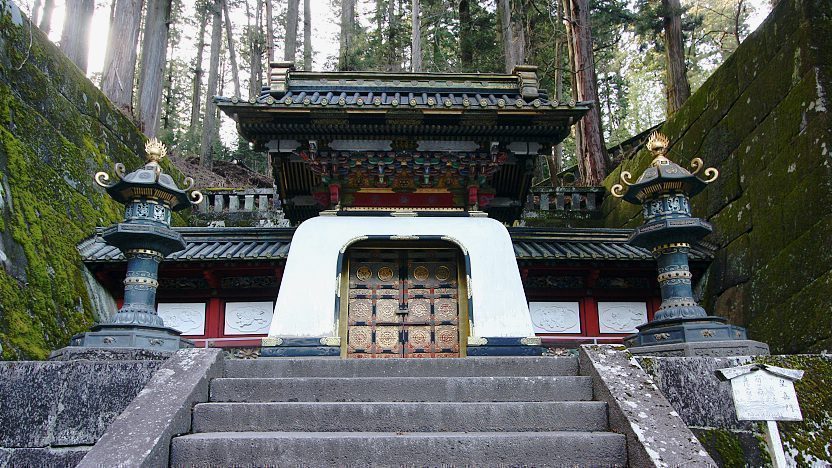 Hours
8:00 to 17:00 (until 16:00 from November through March)
Admission ends 30 minutes before closing time.
Admission
550 yen (Taiyuin only)
900 yen (Taiyuin and Sanbutsudo)
Questions? Ask in our forum.