Chuzenji Temple
Temple at the shores of Lake Chuzenjiko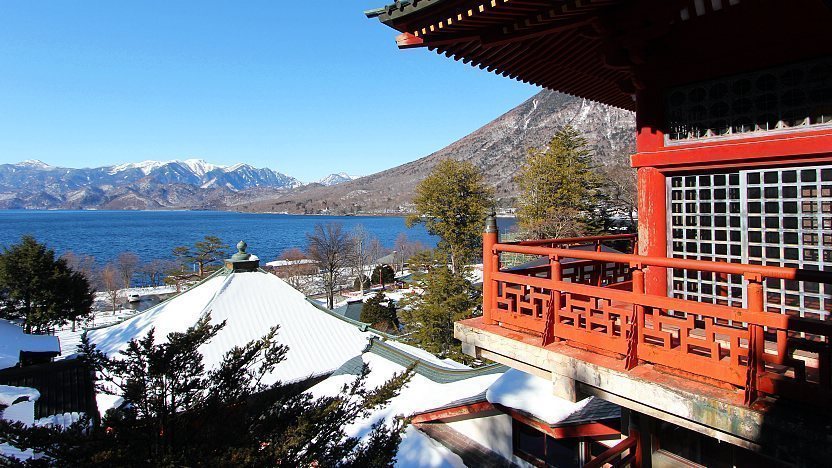 Chuzenji Temple ('†'TŽ›, Chūzenji) stands on the eastern bank of Lake Chuzenjiko, which was named after the temple. Chuzenji's main object of worship is a six meter tall statue of Kannon, the Buddhist Goddess of Mercy. The statue is unique for being carved out of a tree which is still rooted into the ground today.
The second story of the temple complex houses a rare assembly of all five Buddhist Deva Kings (Myo-o). The hall's ceiling sports a giant painting of a white dragon by the same artist who painted the "Crying Dragon" at Toshogu Shrine. The ceiling of the inner chamber is coffered and decorated with paintings of over a hundred flower varieties found around Nikko. From the veranda, visitors can enjoy beautiful views over Lake Chuzenjiko.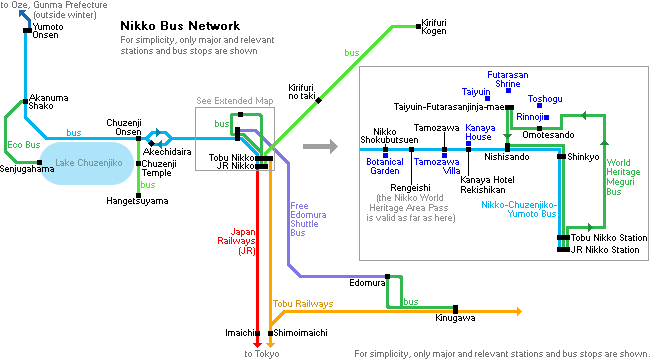 On foot
Chuzenji Temple is a 20 minute walk from the Chuzenji Onsen bus terminal.
By bus
From Chuzenji Onsen, take a bus bound for Hangetsuyama ("ΌŒŽŽR) to Tachikikannon-Yuransenhachakujo bus stop (—§–ΨŠΟ‰ΉE—V——'D"­'…Š, 5 minutes, 200 yen one way, one bus/hour) which is a few steps from Chuzenjiko Temple. Note that the buses do not run from mid November to mid May.
How to get to and around Nikko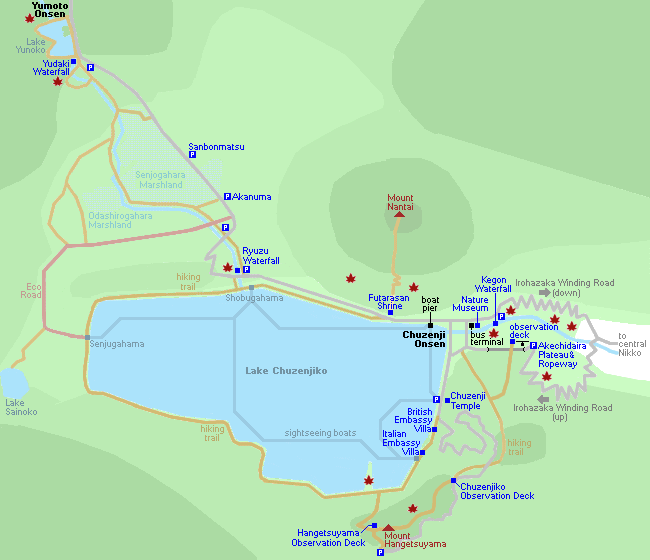 Hours
8:00 to 17:00 (April to October)
8:00 to 16:00 (November)
8:30 to 15:30 (December to February)
8:30 to 16:00 (March)
Admission ends 30 minutes before closing
Questions? Ask in our forum.