Futarasan Shrine
Dedicated to Nikko's sacred mountains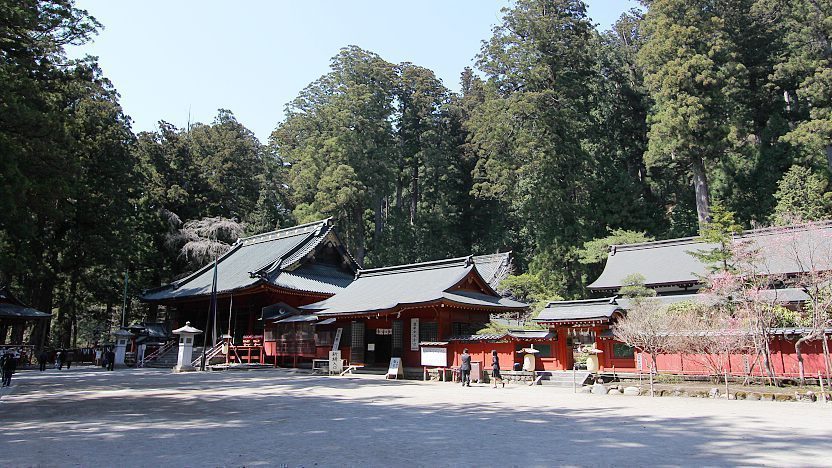 Futarasan Shrine (二荒山神社, Futarasan Jinja) stands next to Toshogu in central Nikko. Much older than its more lavish neighbor, Futarasan Shrine was founded in 782 by Shodo Shonin, the Buddhist monk who introduced Buddhism to Nikko and who also founded nearby Rinnoji Temple. Futarasan Shrine is dedicated to the deities of Nikko's three most sacred mountains: Mount Nantai, Mount Nyoho and Mount Taro. Futarasan is an alternate name of Mount Nantai, the most prominent of the three mountains.
The shrine grounds are mostly free to enter except for a small paid area to the left of the offering hall (haiden). The paid area features a small forested garden with a couple more halls, a spring, old sacred trees and closer views onto the main hall (honden) that stands behind the offering hall. Located one kilometer from the shrine grounds, the Shinkyo Bridge also belongs to Futarasan Shrine.
Two more Futarasan Shrines are located higher up in the mountains in nearby Okunikko: one stands at the summit of Mount Nantai and the other at the northern shore of Lake Chuzenji at the mountain's base. The trail up Mount Nantai starts on the grounds of the latter.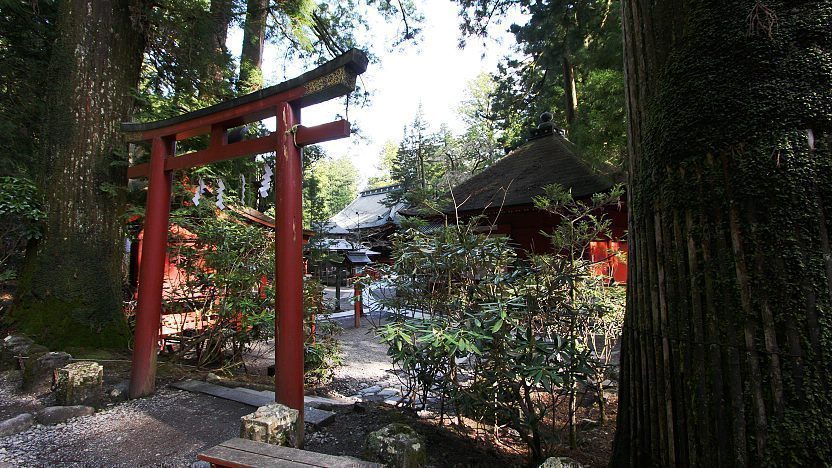 Hours
8:00 to 17:00 (until 16:00 from November through March)
Admission
300 yen (small paid area)
Questions? Ask in our forum.