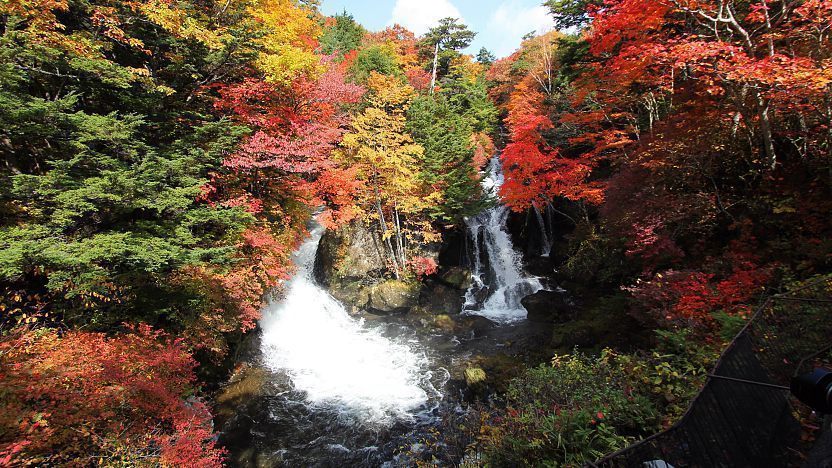 Ryuzu Waterfall (Ś│ô¬âmĹŕ, Ryūzu no Taki) means "dragon head waterfall" in Japanese. The name comes from the shape of the falls, which resembles the head of a dragon. The waterfall is located on Yukawa River, shortly before the river discharges into Lake Chuzenji.
Ryuzu Waterfall is flanked by many trees which turn yellow and red during the autumn leaf season, adding to the fall's fiery, dragon-like appearance. Probably because of its shadowy location, Ryuzu Waterfall is one of the first spots in Nikko to see autumn colors. It is usually best in early October.
The waterfall is viewed free of charge from a small observation deck in the back of a rest house that also contains a souvenir shop and a food stand. It is possible to follow the river upstream for about 300 meters along a walking trail and enjoy more views of the impressive river as it rushes towards the lake. Further beyond, the trail continues towards the Senjogahara Marshlands.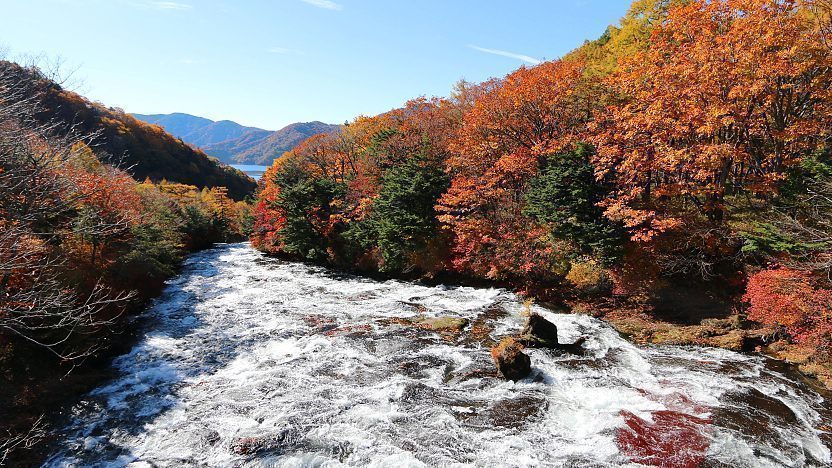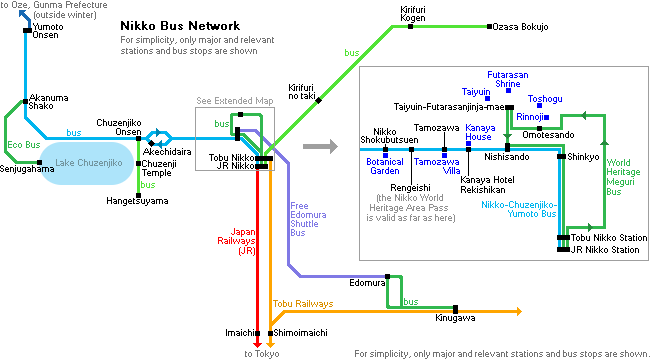 From JR or Tobu Nikko Station, take a Tobu bus bound for Yumoto Onsen and get off at the Ryuzu no taki bus stop. The one way bus ride takes about one hour, costs 1450 yen and is covered by the Nikko All Area Pass.
A 2-day pass for unlimited bus rides between Nikko and Senjogahara is available for 2650 yen at Tobu Nikko Station. Likewise, a 2-day pass for unlimited bus rides between Nikko and Yumoto Onsen is available for 3000 yen.
How to get to and around Nikko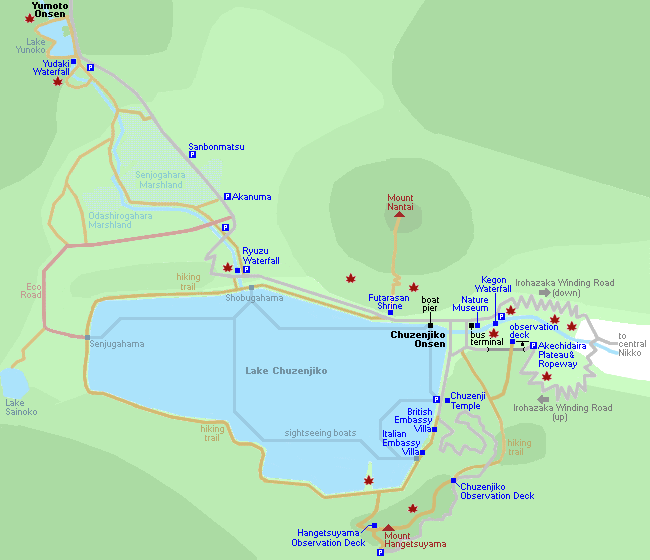 Questions? Ask in our forum.