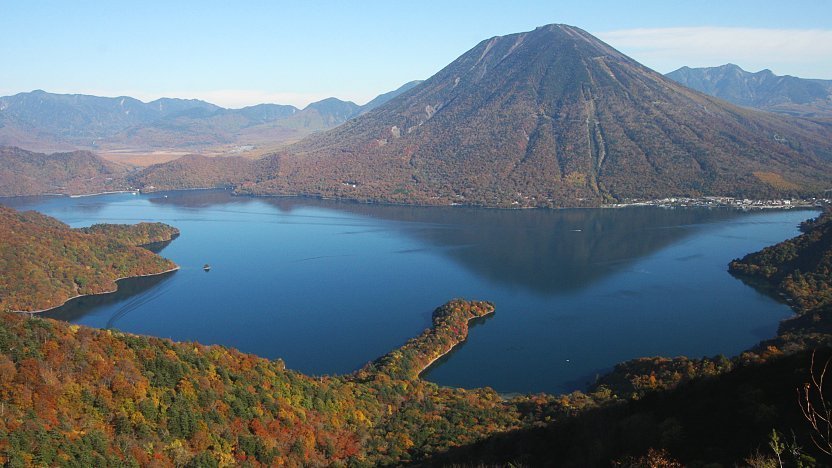 Hangetsuyama ("ΌŒŽŽR, also pronounced as Hangetsusan) is a mountain at the southeastern corner of Lake Chuzenji. Hiking trails lead up to the top of the mountain. Near the summit there is an observation deck with great views of the Okunikko region including Lake Chuzenji and Mount Nantai. From about mid October to early November each year, autumn colors add to the scenery viewed from here, making this a popular autumn leaf viewing spot.
Visitors who do not wish to climb the full height of the mountain can take a bus, taxi or rental car up a winding road that ends at the parking lot located about three quarters up the mountain. From there it takes approximately 30 minutes to ascend to the observation deck near the summit along a steep nature trail. Proper hiking shoes are recommended.
The road up Hangetsuyama, known as the Chuzenjiko Skyline, is a former toll road that was specially built for tourism and is free to use for visitors today. The road passes by the Chuzenjiko Observation Deck along the way, which provides nice views of Lake Chuzenji from a different vantage point. Located right along the road, this observation point is easier to access, but offers somewhat less unobstructed views of the lake below. The Chuzenjiko Skyline is closed during winter from around late November to around mid April.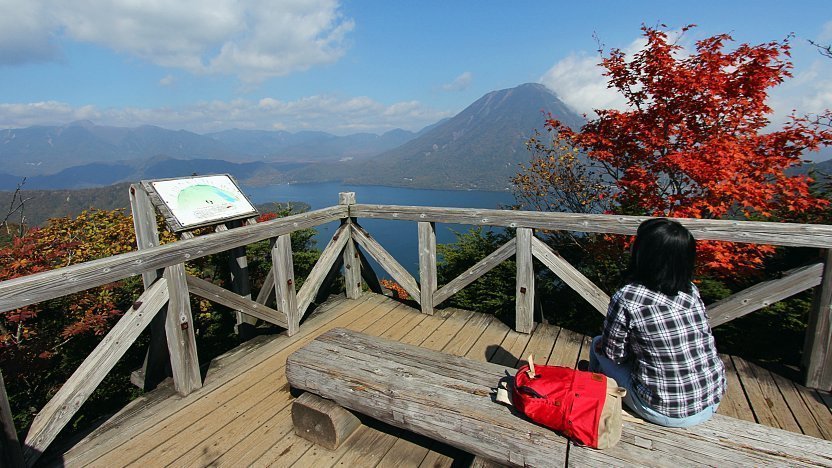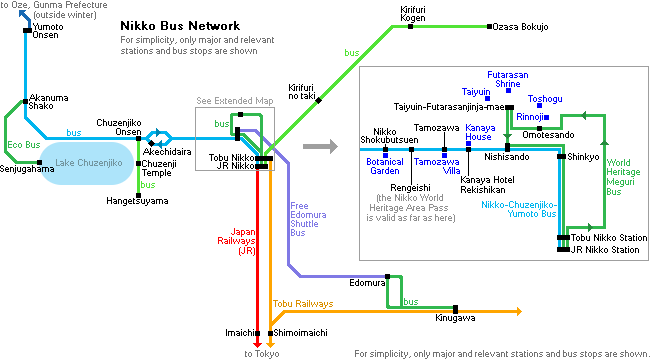 From Chuzenjiko Onsen ('†'TŽ›ŒΞ‰·ς), take a bus bound for Hangetsuyama ("ΌŒŽŽR) and get off at the final stop (20 minutes, 530 yen one way, about one bus/hour) from where the summit can be reached in about a 30 minute hike. For those not wishing to hike, get off one stop earlier at Chuzenji Tenbodai bus stop ('†'TŽ›ŒΞ"W–]'δ) directly next to the Chuzenjiko Observation Deck.
Note that buses operate only from mid May to mid November.
How to get to and around Nikko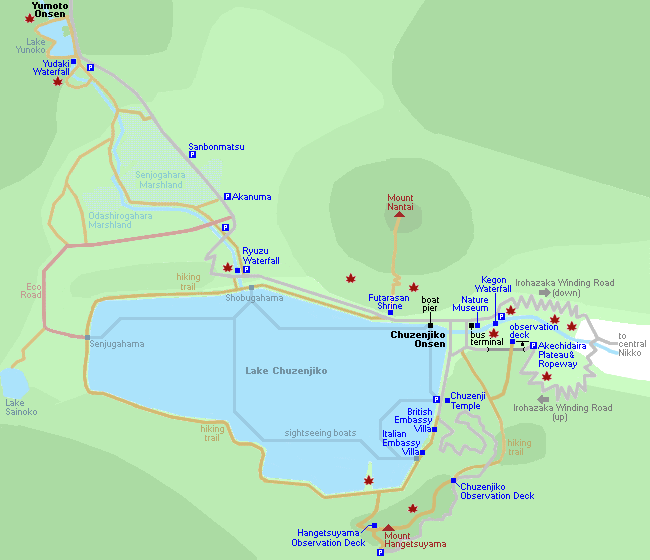 Questions? Ask in our forum.