Kanaya Hotel History House
The predecessor of the Kanaya Hotel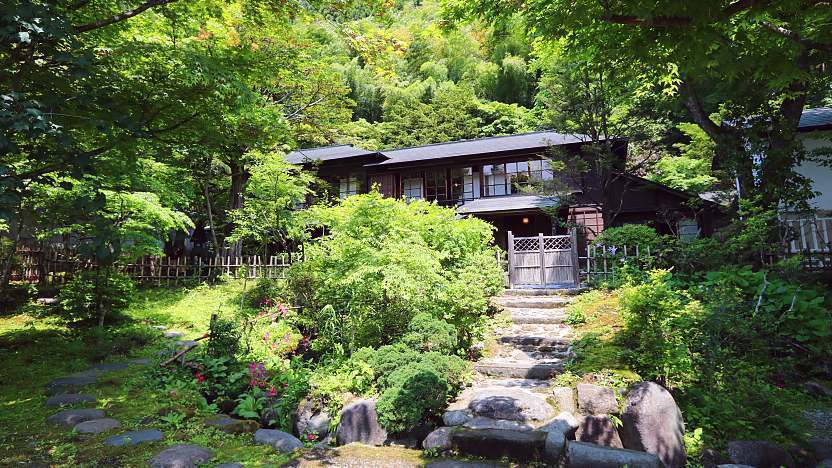 The Kanaya Hotel History House (‹ΰ'Jƒzƒeƒ‹—πŽjŠΩ, Kanya Hotel Rekishikan) is a historical building in Nikko that served as the predecessor of the celebrated Kanaya Hotel. The house is open for the public to explore and provides a window into the Nikko of centuries past. It stands next to a bakery which also sells the admission tickets for the house.
After the end of Japan's era of isolation, Nikko became a popular summer resort among the foreign diplomats and business people in Japan. The Kanaya Hotel has been one of the premier hotels in the area for accommodating such guests and today stands as the oldest Western-style hotel in all of Japan. While the hotel is now located one kilometer down the road on a hill above the Shinkyo Bridge, its history began at the Kanaya Hotel History House.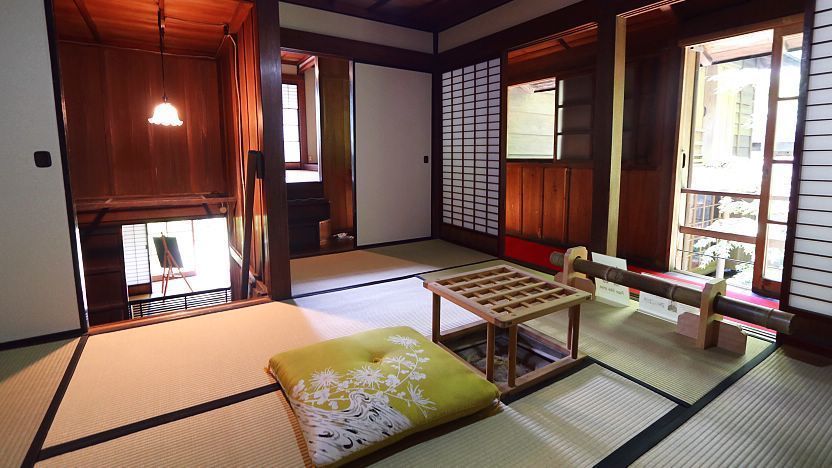 The building used to be a residence of Mr. Kanaya and was turned into and opened as a guesthouse in 1872. As the Kanaya Cottage Inn it served travelers for roughly twenty years before it was replaced by the Kanaya Hotel on a separate site. Among the guests who stayed at the inn are Albert Einstein and Isabella Bird, a 19th century British travel writer who contributed to introducing Nikko to the Western world.
The wooden building is two stories high which is rare for residences from that era. Today, visitors can explore the building's tatami rooms and intricate stairways and corridors, and view the property's nice garden.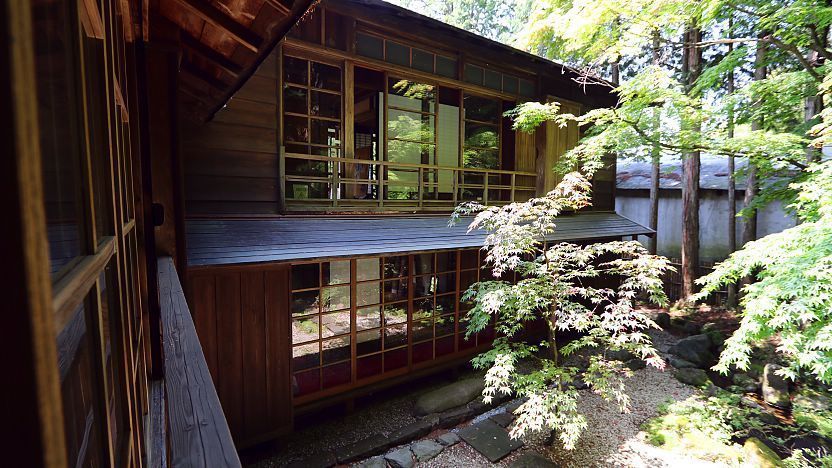 Kanaya Hotel History House is located ten minute bus ride from Tobu and JR Nikko stations (350 yen one way, 600 yen day pass, covered by the Nikko Passes). Get off at the Kanya Hotel Rekishikan (‹ΰ'Jƒzƒeƒ‹—πŽjŠΩ) bus stop. The house can also be reached in about a 20 minute walk from Toshogu Shrine and is also not far from the Tamozawa Villa.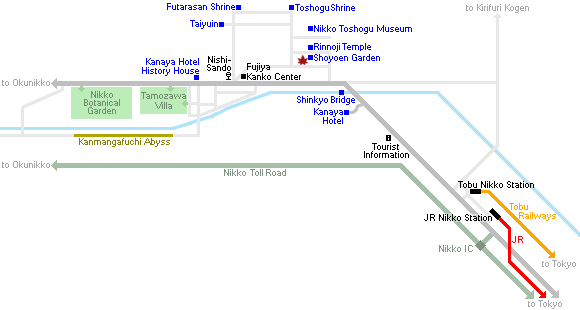 Hours
9:30 to 17:00 (March to November)
10:00 to 16:00 (December to February)
Admission ends 30 minutes before closing time.
Closed
2-3 irregular closing days per month from December to February
Questions? Ask in our forum.