Kegon Waterfall
Nikko's most famous waterfall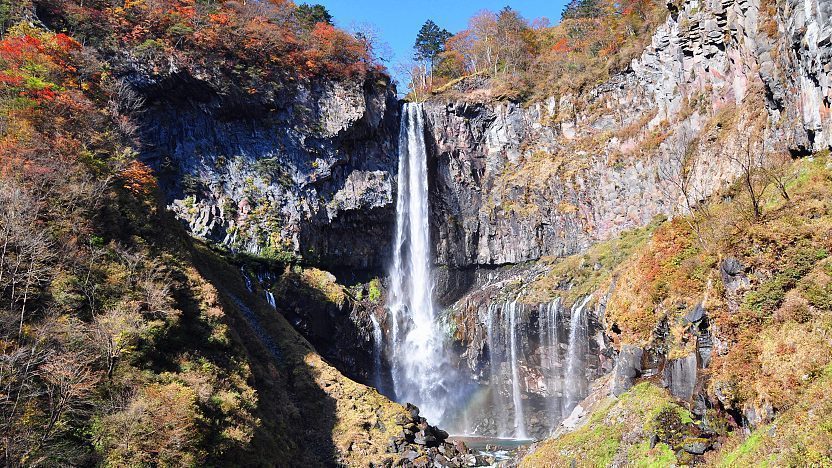 The almost 100 meter tall Kegon Waterfall (華厳の滝, Kegon no taki) is the most famous of Nikko's many beautiful waterfalls. In fact, it is even ranked as one of Japan's three most beautiful falls, along with Nachi Waterfall in Wakayama Prefecture and Fukuroda Waterfall in Ibaraki Prefecture.
Kegon Waterfall is the only exit for the waters of Lake Chuzenji. It can be seen from a free observation platform that is easily accessible on foot, as well as from a paid platform at the base of the falls. The paid platform is accessed via a 100 meter deep elevator and offers more impressive views. The sight of Kegon Waterfall in combination with Lake Chuzenji can be enjoyed from Akechidaira Observatory, which is accessible by ropeway from Akechidaira Plateau.
Kegon Waterfall is also a popular autumn color spot. The trees around the waterfall are usually most colorful from mid to late October. In the winter the waterfall is impressive as well when it freezes almost completely solid.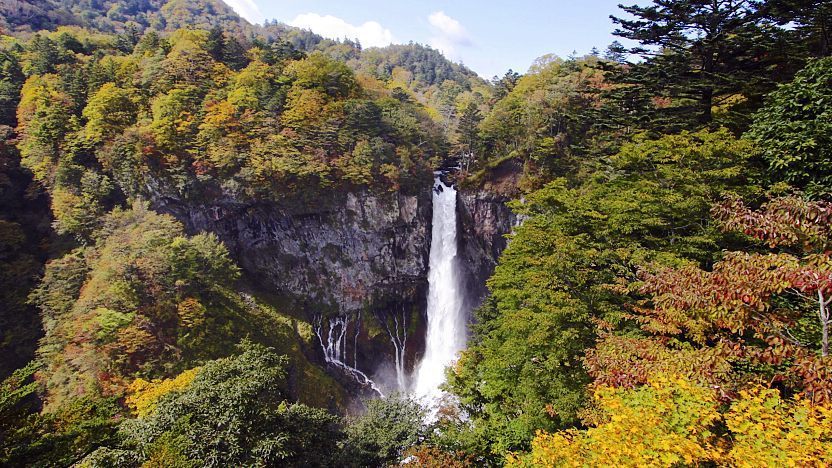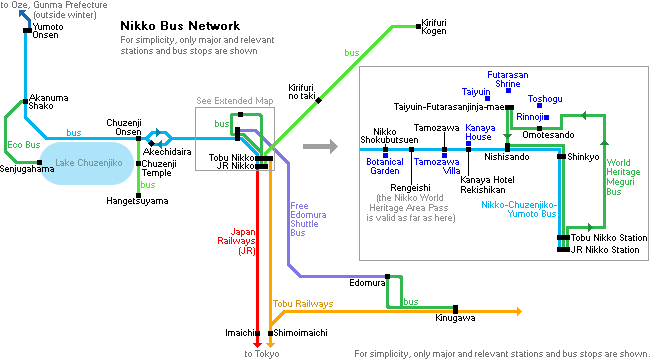 Kegon Waterfall is a short walk from the Chuzenji Onsen bus terminal. The bus ride from JR or Tobu Nikko station to Chuzenji Onsen takes about 50 minutes, costs 1250 yen and is covered by the Nikko All Area Pass. A 2-day pass for unlimited bus rides between Nikko and Chuzenji Onsen is available for 2300 yen at Tobu Nikko Station.
How to get to and around Nikko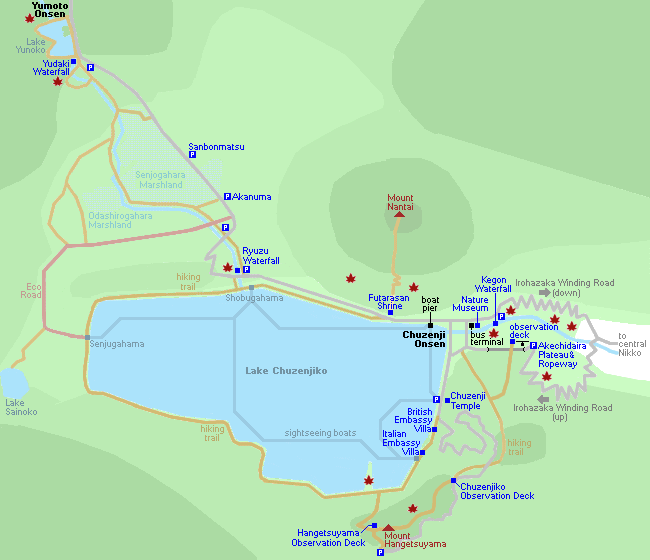 Elevator to the lower observation deck
Hours
8:00 to 17:00 (May to November)
9:00 to 17:00 (March and April)
9:00 to 16:30 (December to February)
Questions? Ask in our forum.