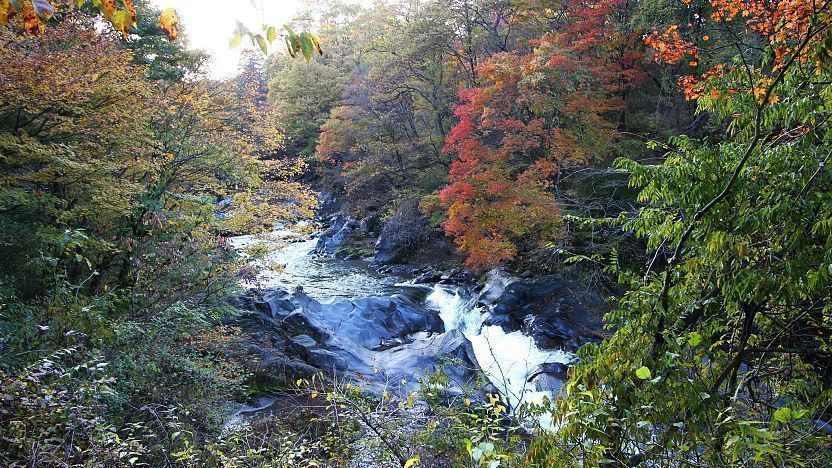 Kanmangafuchi Abyss (ŐÂľ×⾼ú) was formed by an eruption of nearby Mount Nantai. This gorge near central Nikko is only a few hundred meters long and can be enjoyed from a pleasant riverside walking trail.
Kanmangafuchi is also known for its row of about 70 stone statues of Jizo, a Bodhisattva who cares for the deceased. This particular group of Jizo statues is alternately called "Bake Jizo" (Ghost Jizo), "Narabi Jizo" (Jizo in a line) or "Hyaku Jizo" (100 Jizo). The statues look out over the river and across to the Nikko Botanical Garden, but the botanical garden cannot be entered from the abyss.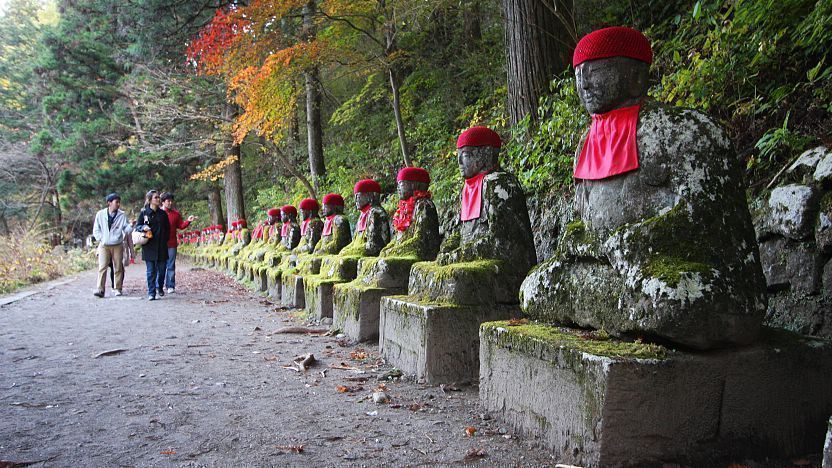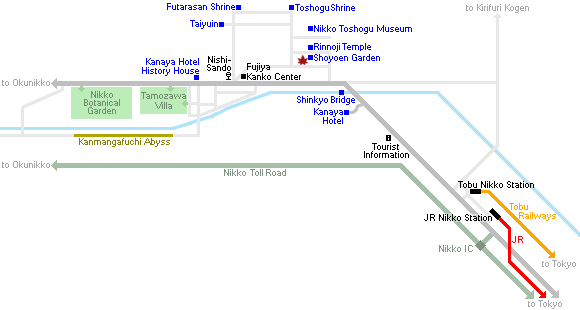 From JR or Tobu Nikko Station, take a Tobu bus bound for Chuzenjiko Onsen or Yumoto Onsen and get off at the Tamozawa bus stop. The bus ride takes about 10 minutes and costs 320 yen one way. From the bus stop, the trail begins after a 10-15 minute walk through a residential area.
The Kanmangafuchi Abyss can also be reached in about a 30 minute walk from Toshogu Shrine.
How to get to and around Nikko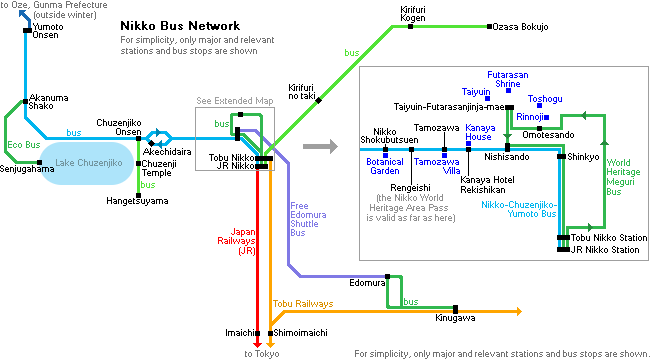 Questions? Ask in our forum.