Autumn Color Report 2014
Official autumn color reports by japan-guide.com
Where to see autumn leaves? - When do trees turn colors? - What trees turn colors?
Schedule of upcoming reports - Post your own report
2014/11/26 - Nara Report
by joe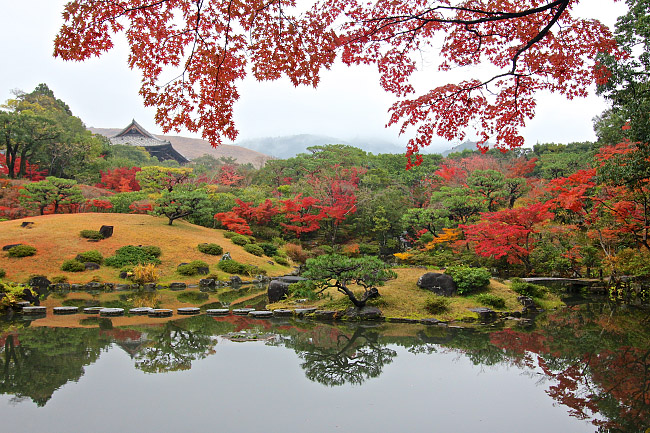 The Kansai Region this week is still riding the peak of its autumn leaves season, and to continue our colors coverage, I headed to the ancient capital of Nara today. Though the skies were overcast today, the dark tree-covered park paths and quiet gardens that give the city so much of its character were atmospheric and not too crowded.
I spent much of my morning meandering the paths of Nara Park today. If you find yourself autumn leaf hunting in this huge park, it's helpful to remember that the park's autumn color is mostly scattered around the grounds in small pockets of deciduous trees, as opposed to being in one, breathtaking wall of color. Though it may feel disappointing as an autumn color spot at first (especially on a cloudy day), stumbling on some deer resting under a cluster of momiji (Japanese maple) or ginkgo trees can be worth the search here. And today, those pockets of color definitely were at their peak.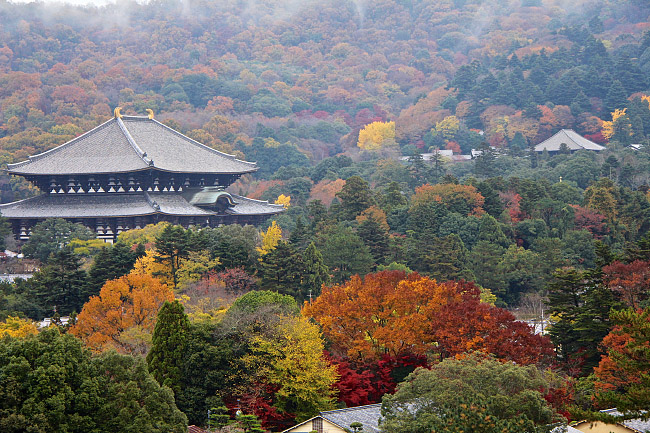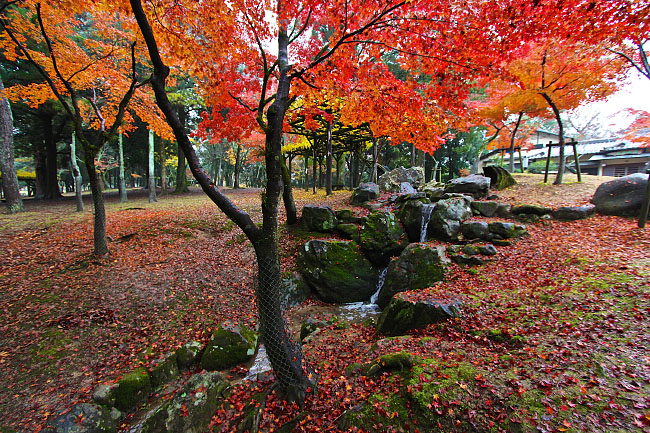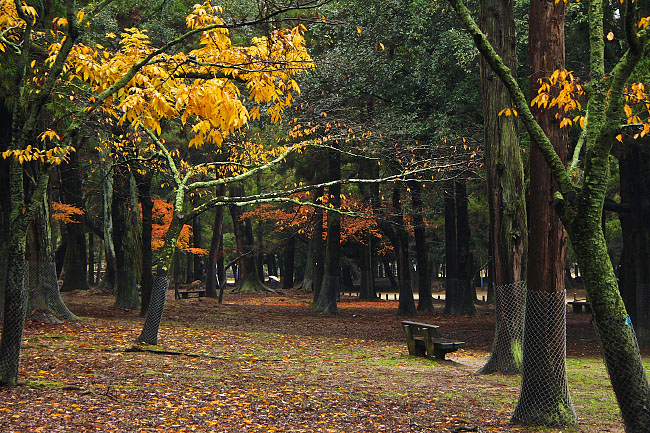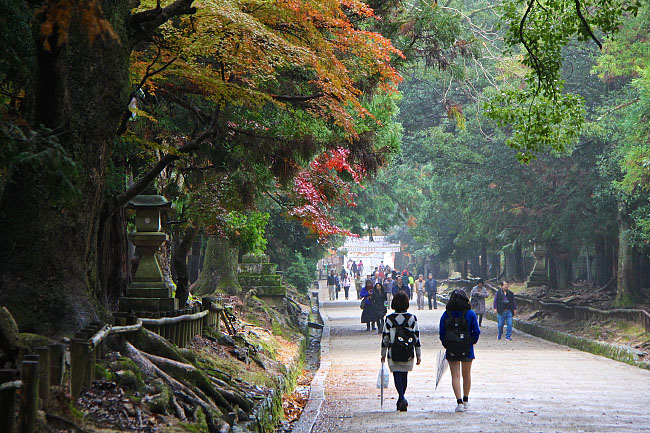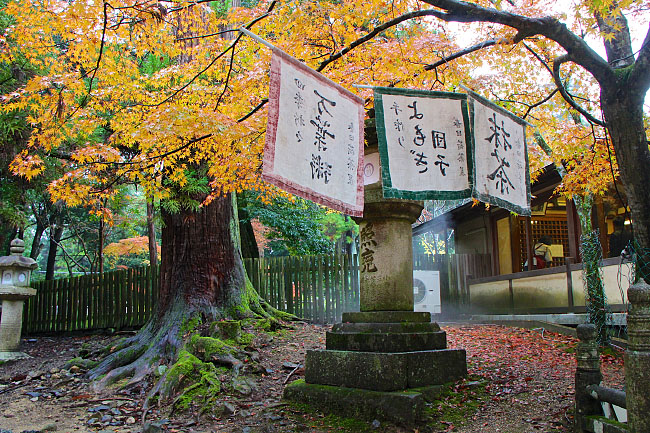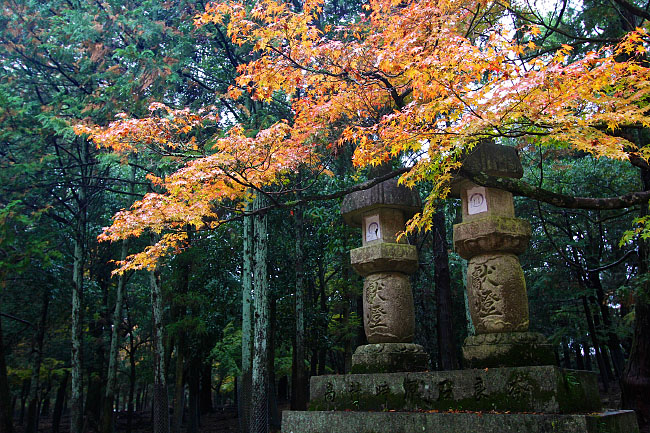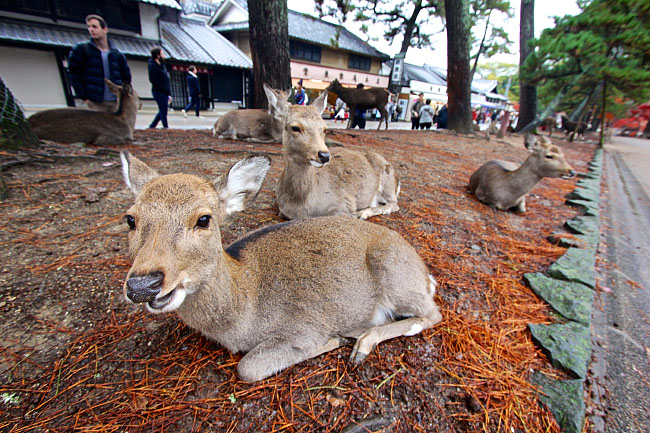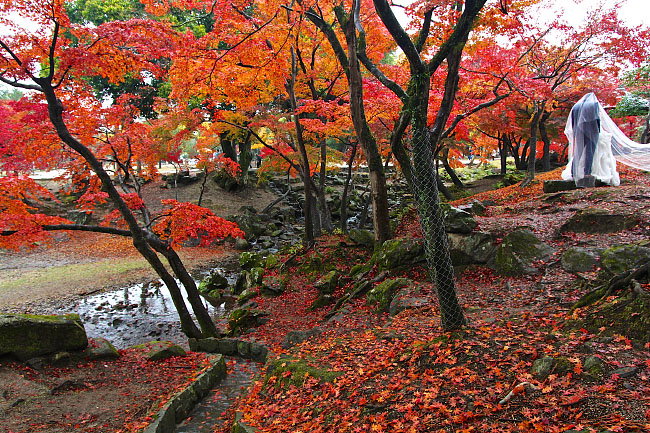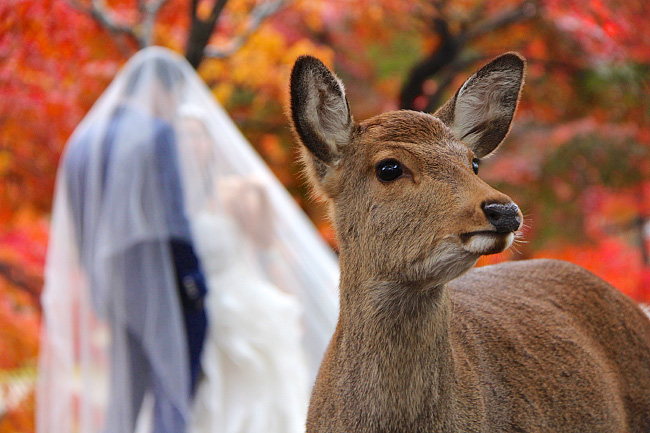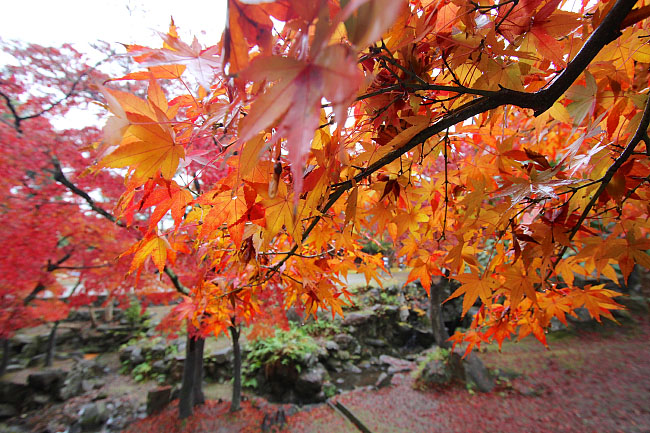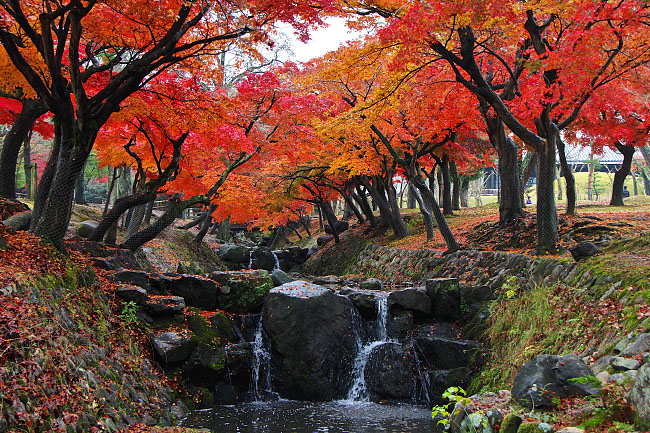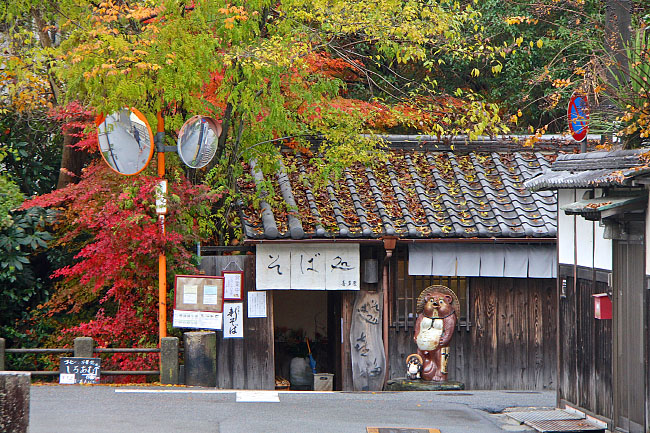 After exploring around Nara Park, I made my way to two of Nara's most impressive, yet well-hidden Japanese gardens. Isuien Garden, located just a few minutes' walk from the central, massive Nandaimon Gate of Todaiji Temple, was my first afternoon destination. The centuries-old garden, which is split into two sub-gardens both centered around ponds, is peppered with trees and bushes that were all showing lovely color today. Stone paths circle visitors the ponds revealing fresh perspectives of the garden's "borrowed" landscape features around every corner. I was impressed by this place's quiet beauty.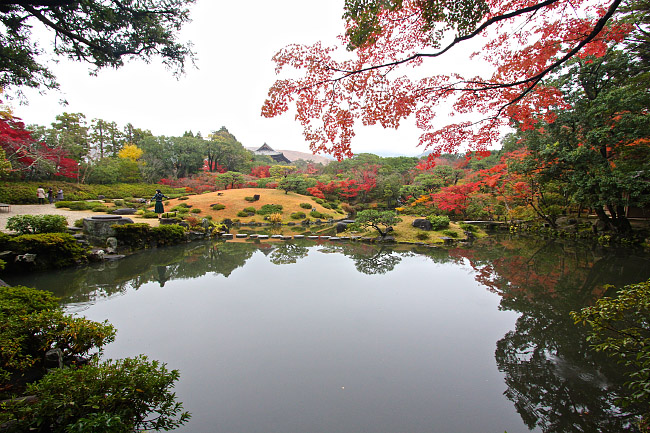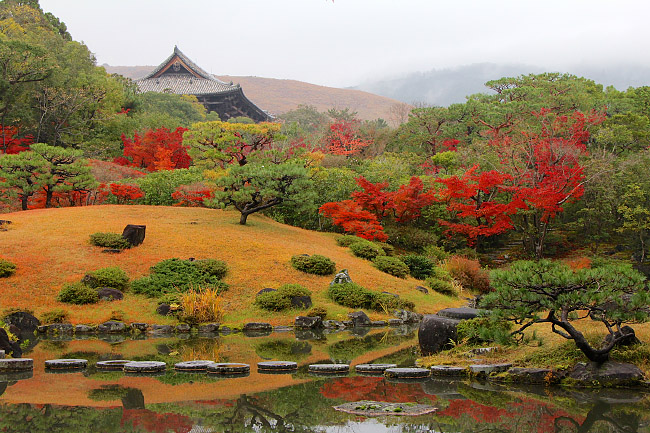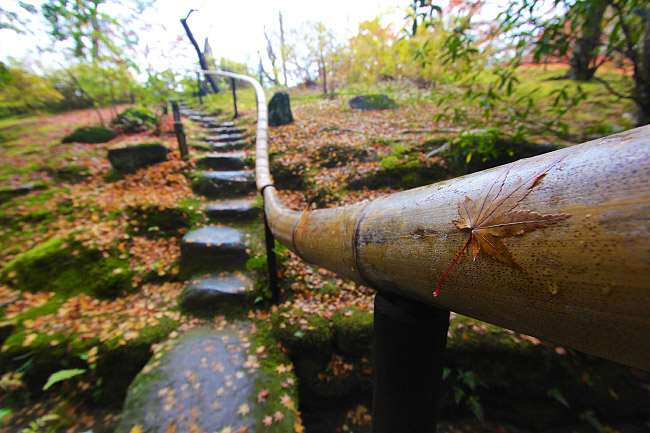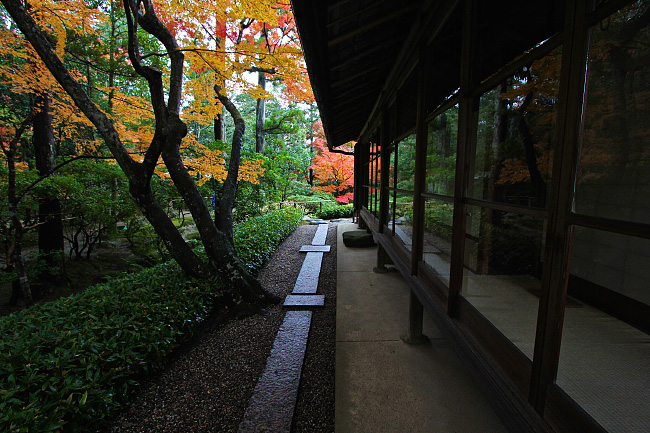 Literally just next door to Isuien (the two places share a wall and look onto each other in certain spots) is another of Nara's most impressive fall color spots, Yoshikien Garden. The perhaps a bit less refined than Isuien, Yoshikien is packed with momiji trees, and today the garden was on fire with color. The three distinct sub-gardens, each one with their own unique character, all have good color, but the moss garden was particularly pretty, with a blanket of momiji leaves covering the moss carpets on the ground.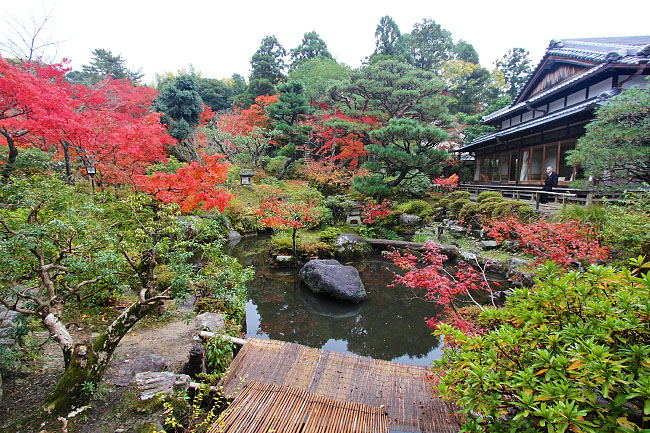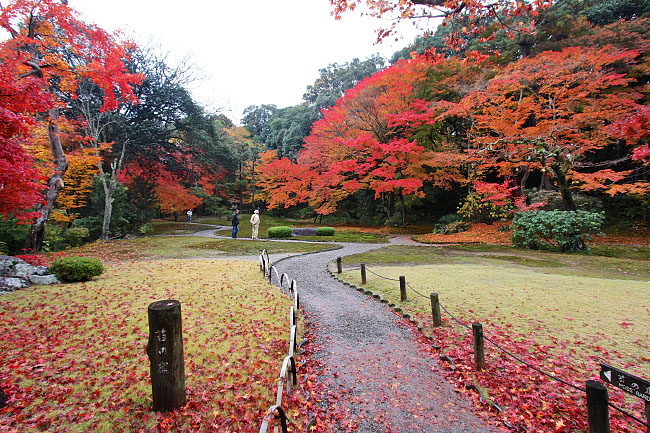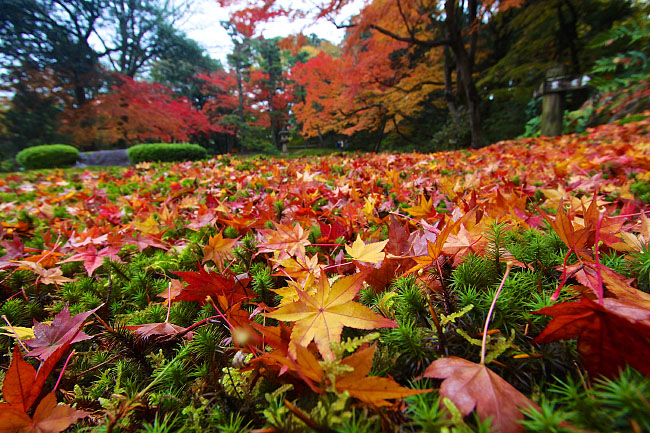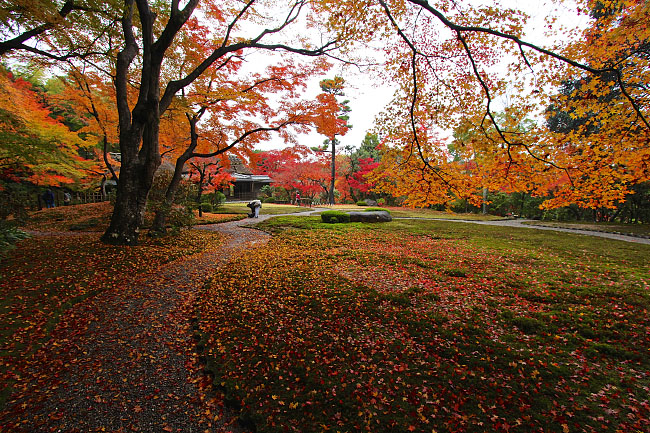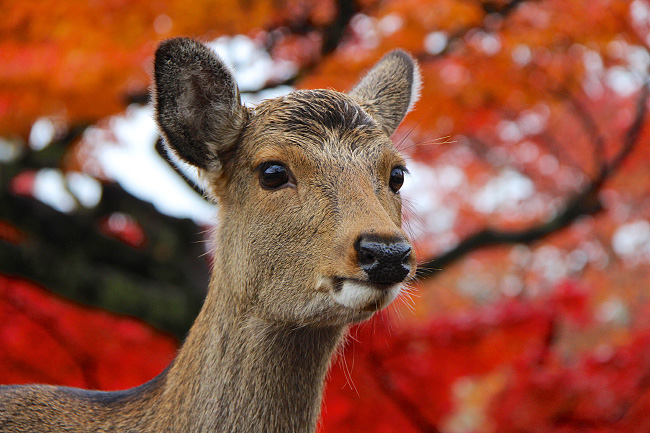 Questions? Ask in our forum.