The last time Joe was in Tokyo, he reported that many of the trees in the places he visited were either at their peak or approaching their best. Today, I headed back into the city six days after our previous Tokyo report to check on the progress of the colors. I found the colors at a couple of the gardens I visited to be not far from peak, while the other places were already showing their best colors.
Elsewhere in the country, Sam was in Kyoto today and reported that the colors there were at their peak. Stay tuned as we will be having a few more reports from western Japan over the next few days.
My first stop for the day was the Aoyama Icho Namiki, a ginkgo tree lined avenue leading towards Meiji Jingu Gaien. The trees have definitely taken on more color and were two yellow walls lining the street. Some of the trees in the shade were still slightly green, but it's definitely peak colors at Aoyama Icho Namiki.
The Jingugaien Ginkgo Festival was supposed to have started on November 18, but the entire festival has been cancelled due to unforeseen circumstances. Nevertheless, the ginkgo tree avenue is still pleasant to walk through and attracts lots of visitors and photography enthusiasts.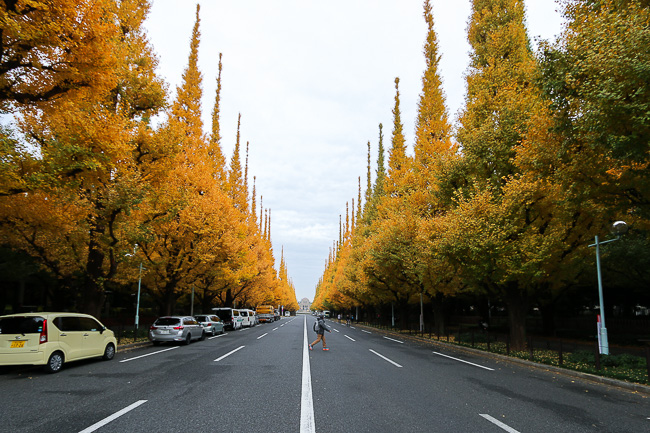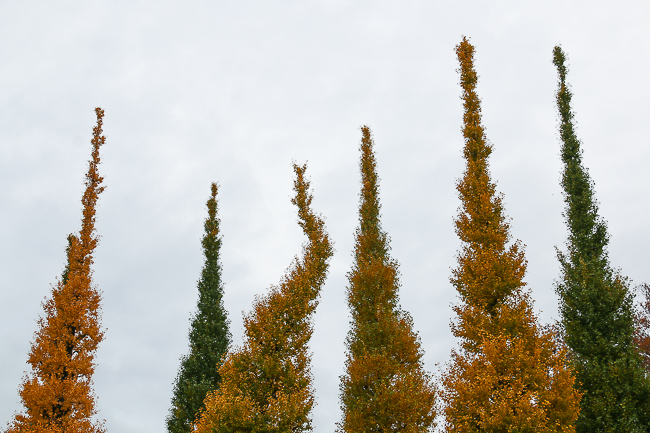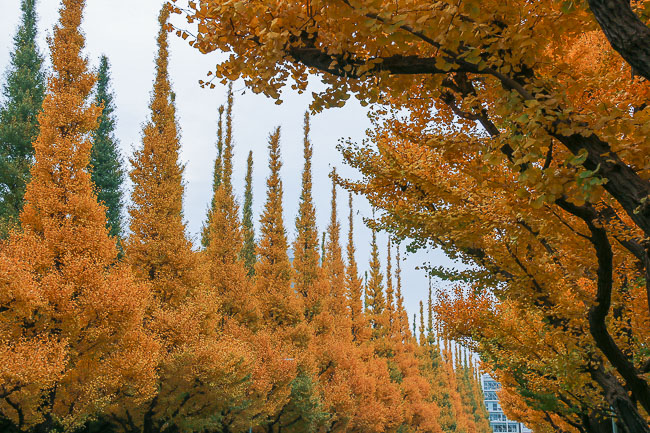 The last time we were at Rikugien Garden was a month ago when the leaves were still green. Today, the leaves were much more colorful and a touch shy of their peak. Evening illumination started yesterday and will continue through to December 7. During the illumination period, the garden is open till 21:00 (entry until 20:30), and the Somei Gate, which is a two minute walk from Komagome Station is also open. I expect the garden to be crowded with visitors on the upcoming public holiday and over the coming weekend.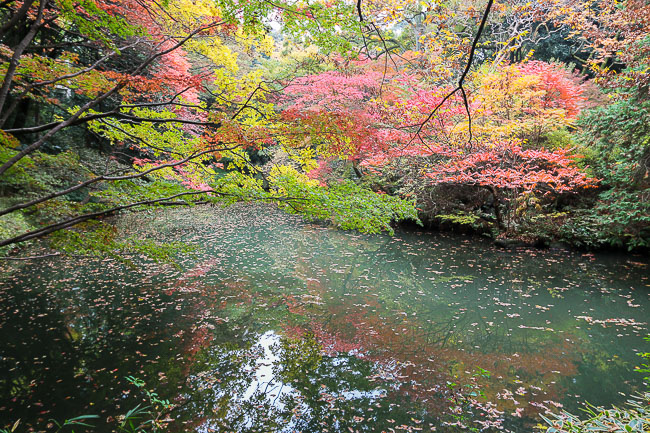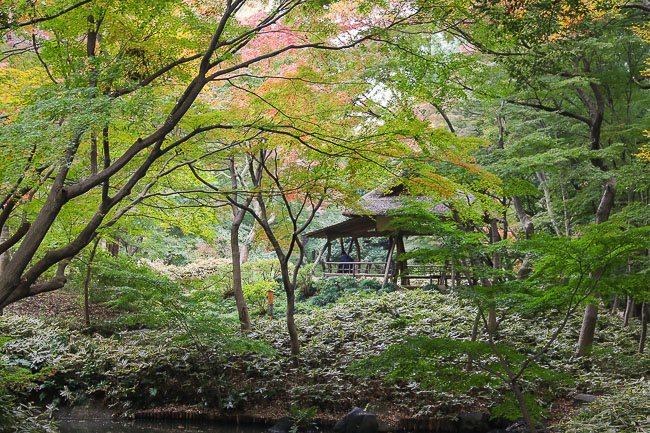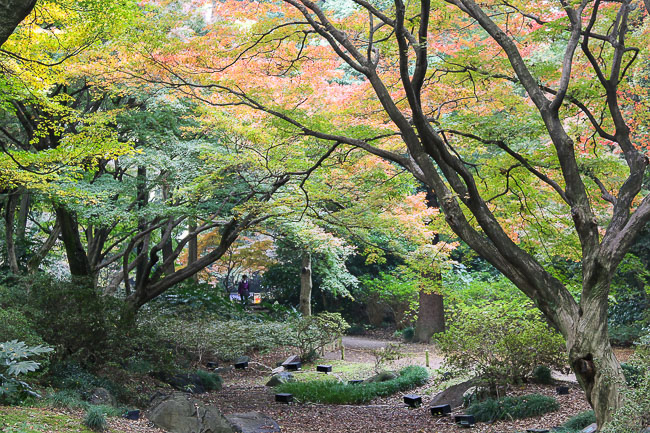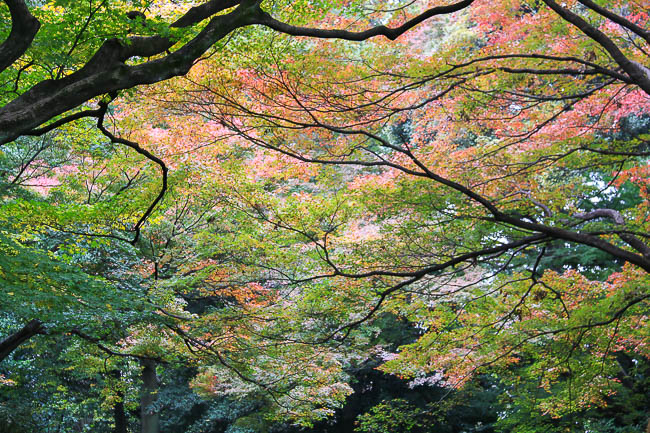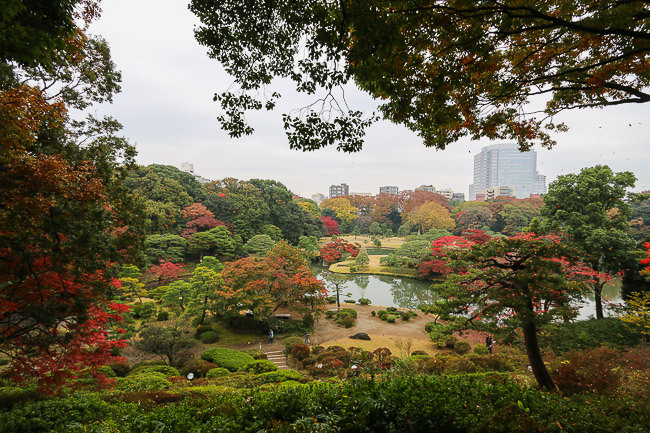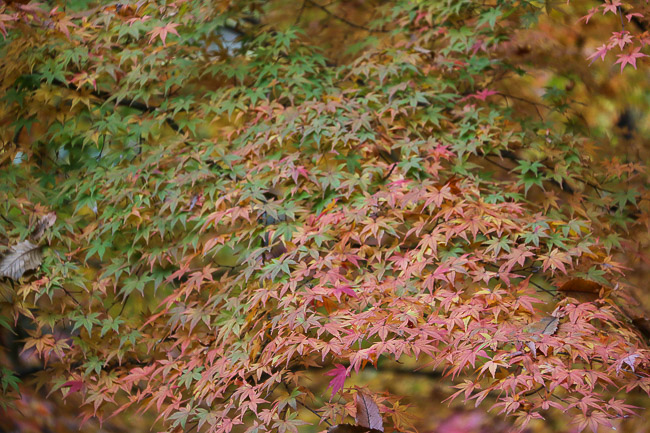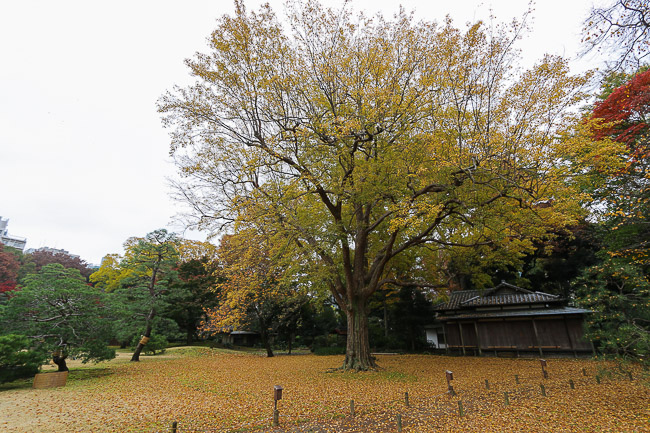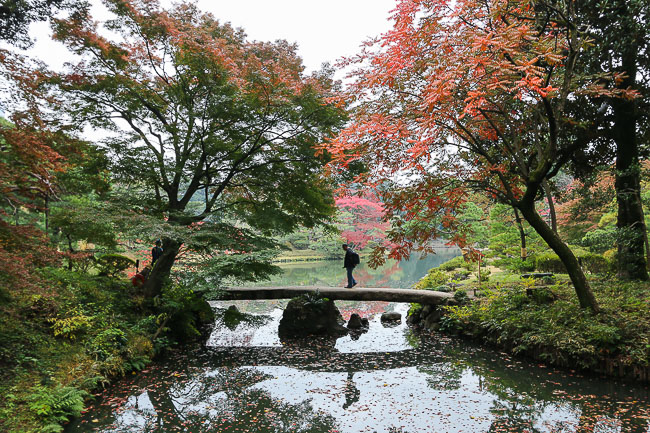 Moving on to Koishikawa Korakuen, the garden had more red and orange tones today, compared to just less than three weeks ago when the leaves were still green. The canopy and leaves that get a lot of sunlight were the sported the best colors while the interior was still slightly green.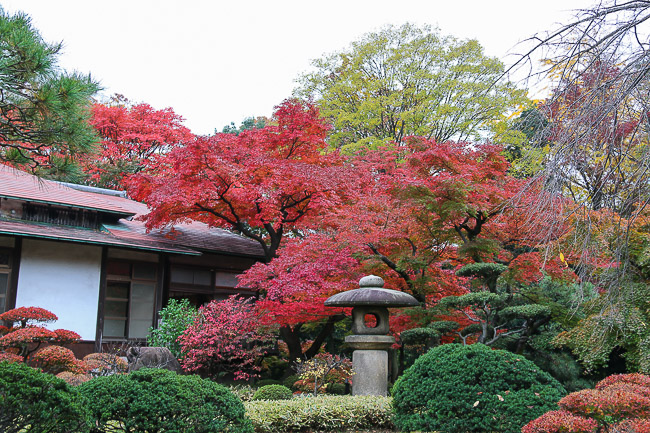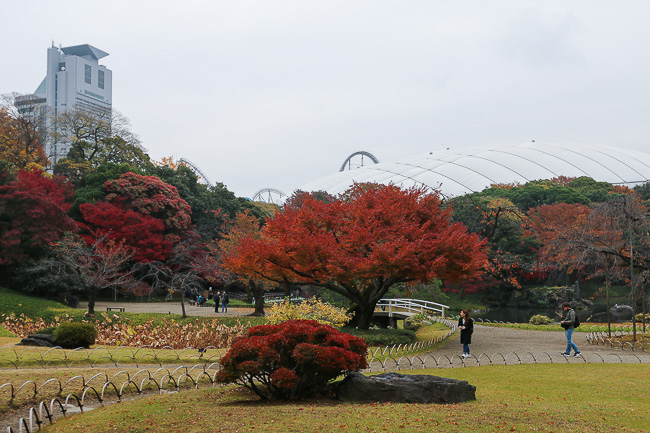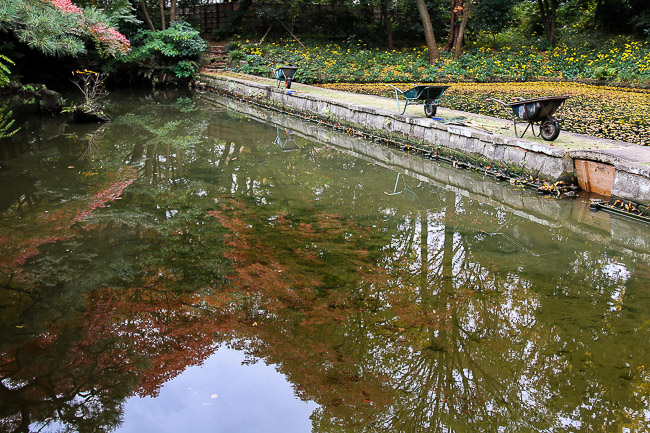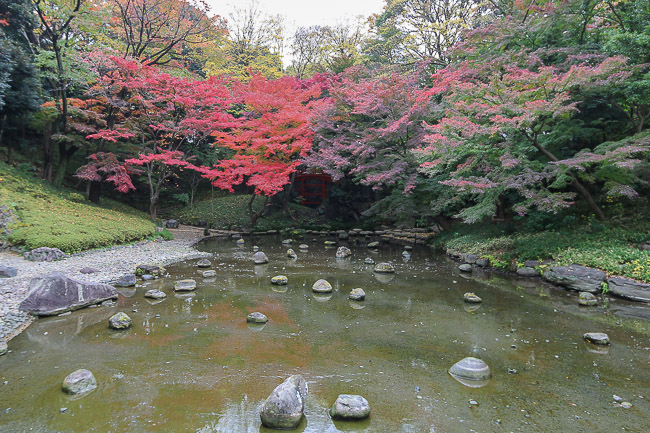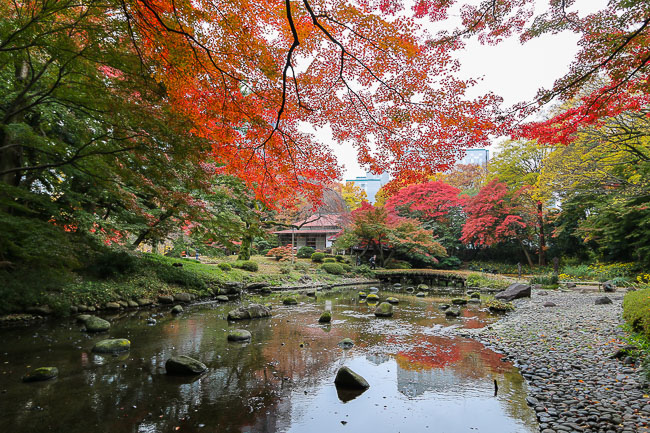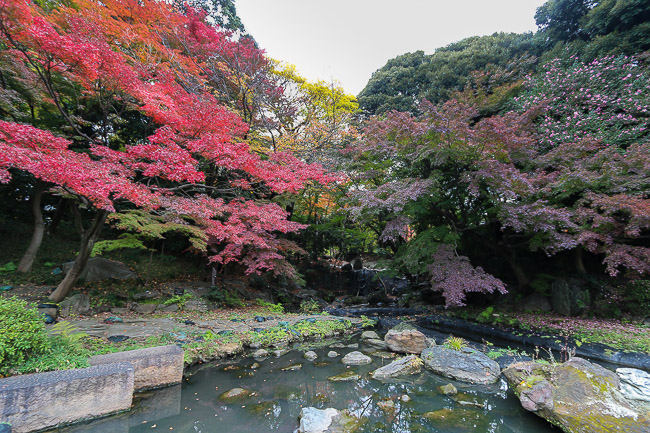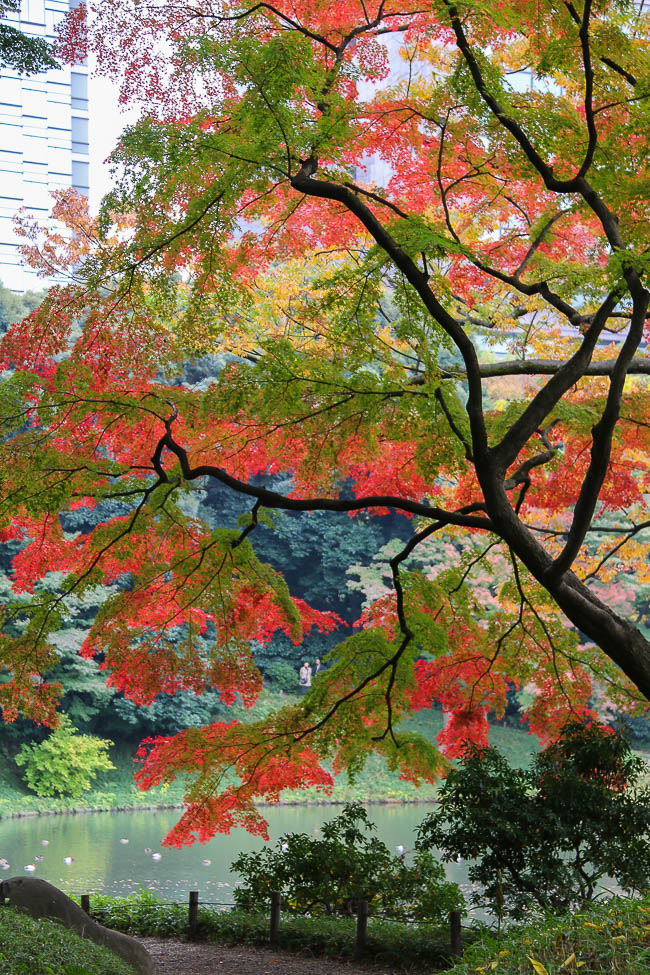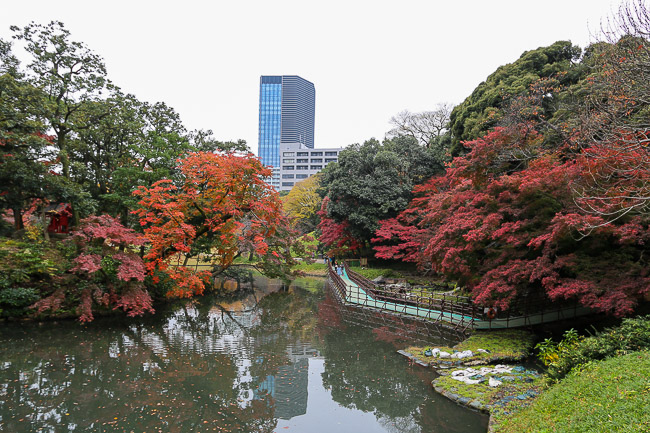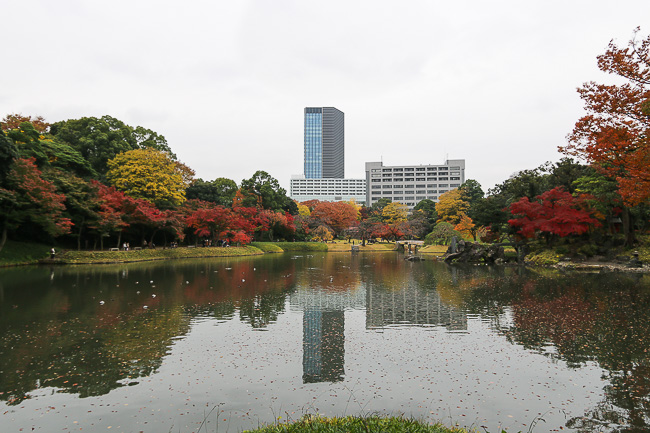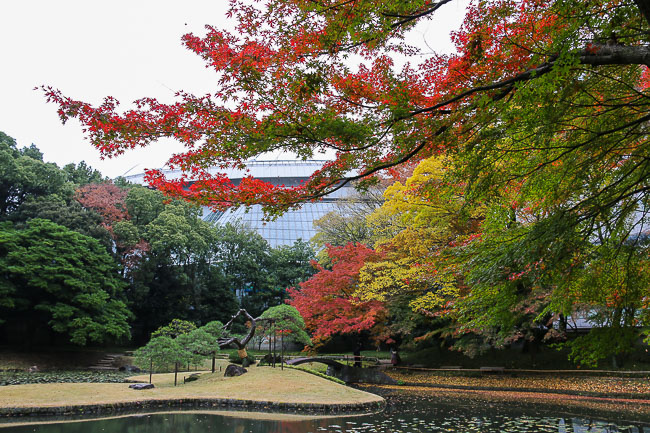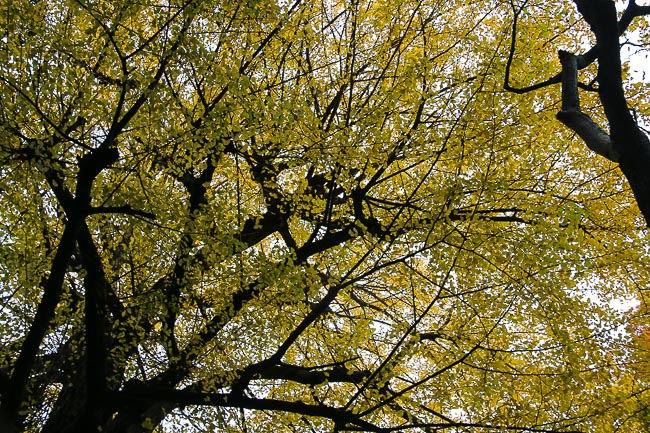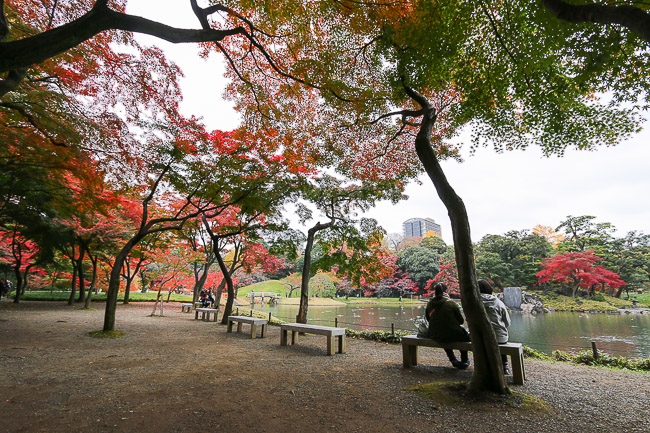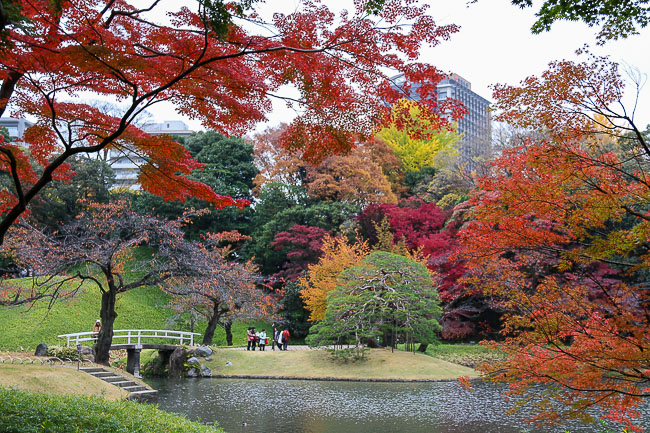 My last stop for the day was Hama Rikyu, a spacious landscape garden in central Tokyo. The garden is not a major fall foliage spot but there was enough color for an attractive autumn color stroll. I found most of the trees with leaves that changed colors to be at their best, and the copper leaves of the cherry trees were already falling off.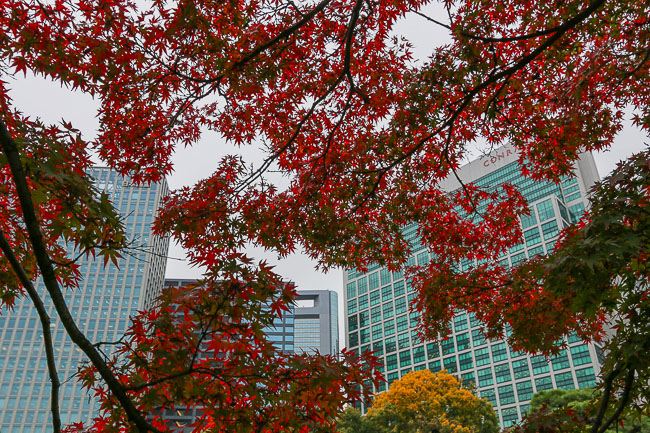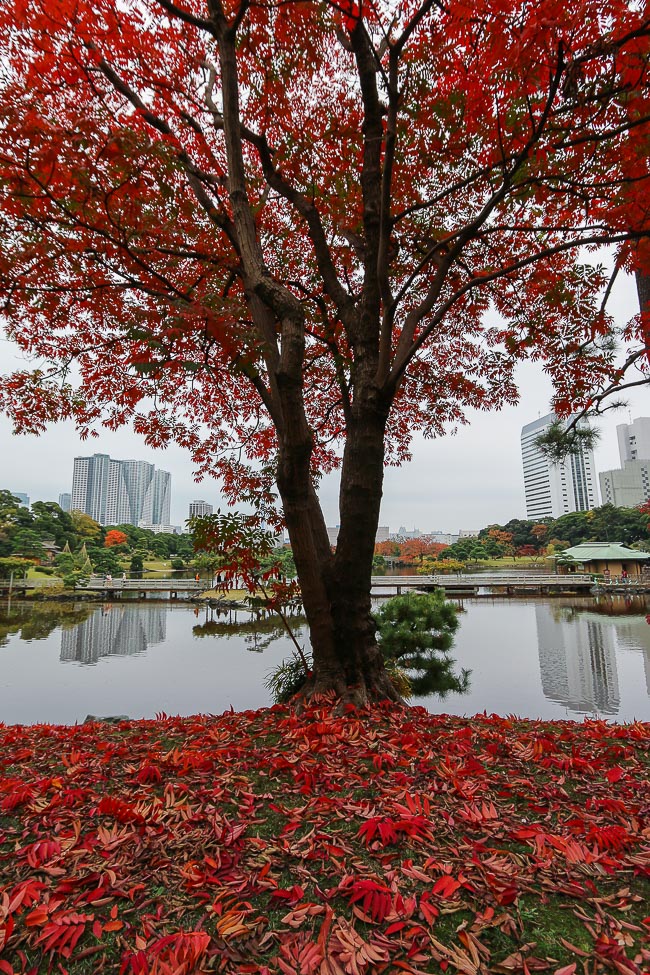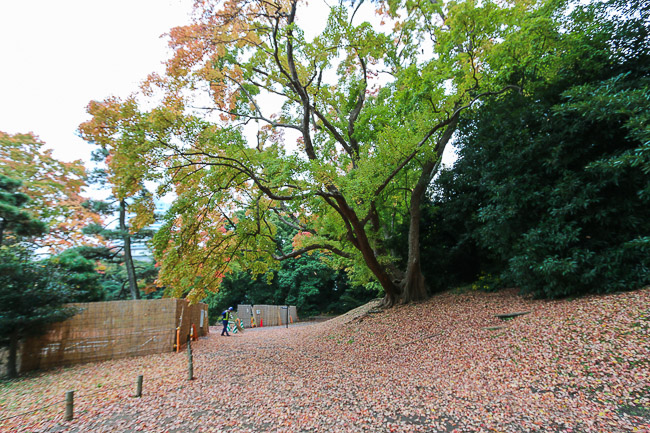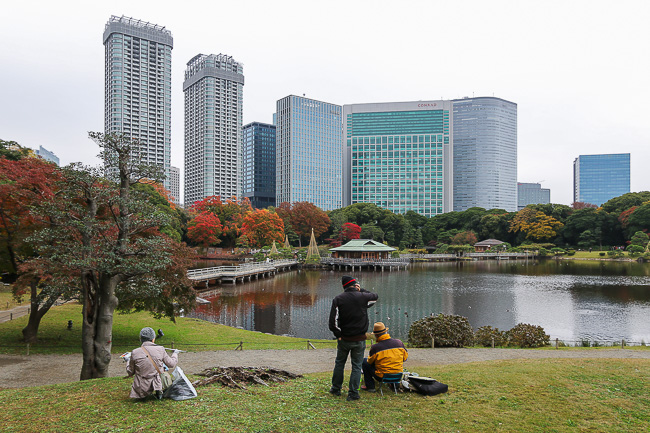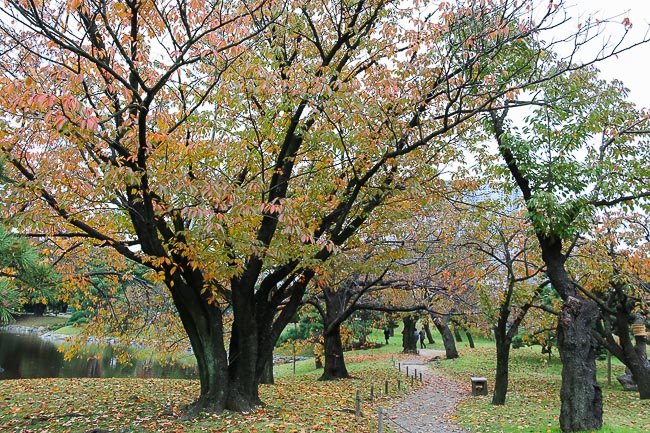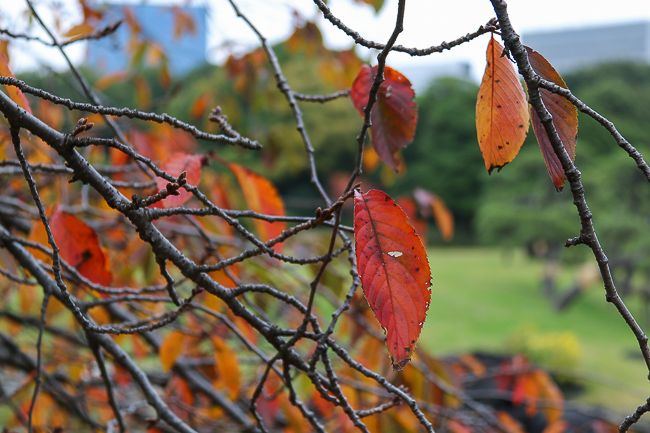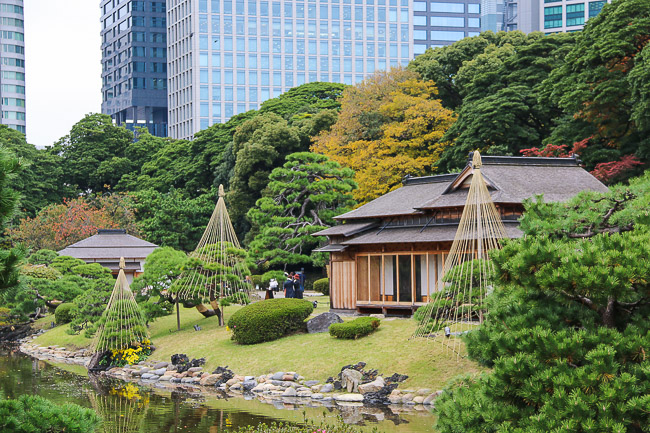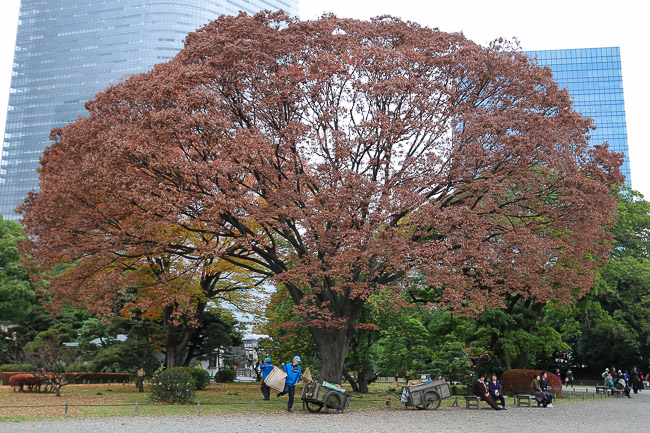 Questions? Ask in our forum.