Autumn Color Report 2012
Official autumn color reports by japan-guide.com
Where to see autumn leaves? - When do trees turn colors? - What trees turn colors?
Schedule of upcoming reports - Post your own report
2012/11/05 - Hiraizumi Report
by sean
Today I visited the Unesco World Heritage site of Chusonji Temple in Hiraizumi, a city of great cultural and political prominence during the Heian Period. After immersing in the glory of past civilization, I went to nearby Geibikei Gorge to enjoy what nature - and the singing boatman - has to offer.
My first pictures of the day were taken along the main road that leads from Hiraizumi Station to Chusonji. Those cherry trees that line the road are great: in April when I visited they offered great views of cherry blossoms, and today they offered nice autumn red with their leaves.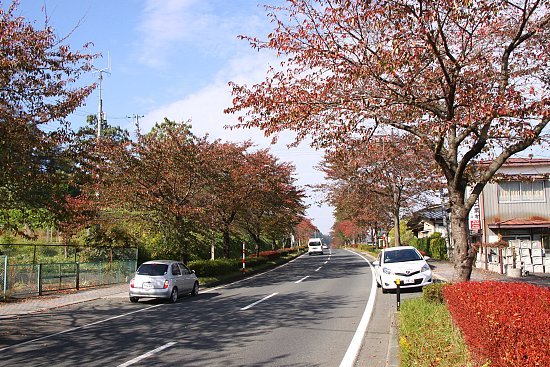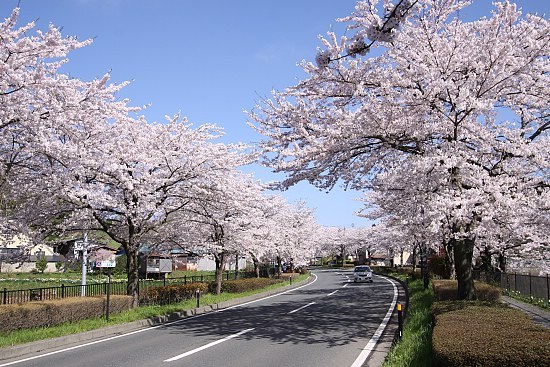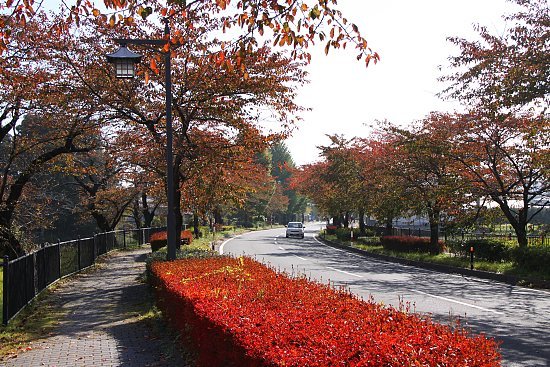 After parking at the foot of the hill where Chusonji is located, I walked up the approach that leads to the temple buildings. Despite it being a Monday morning, there were quite a lot of visitors. Ten minutes into the ascend but I saw not many traces of autumn colors; the maple trees among the evergreens had still barely changed colors.
It wasn't until I reached the treasure hall that some maples with vibrant colors decorated the surroundings splendidly. The rest of the temple compound however seemed pretty greenish, but it could be due to the imposing presence of the tall coniferous cryptomeria trees. I took some time to visit the treasure hall and Konjikido, which, as usual, greeted visitors with poise and ethereal beauty. I wish I could show some pictures but I can't as photography of it is prohibited, which is just as well, because it is definitely worth a visit to see for yourself.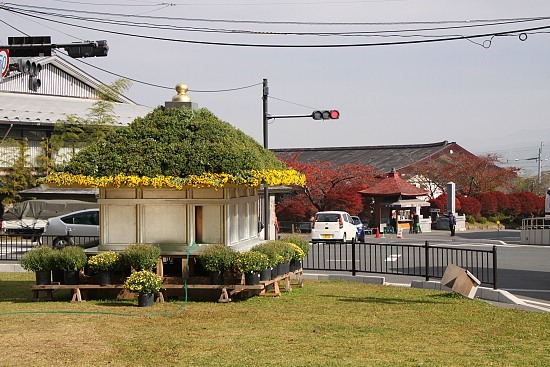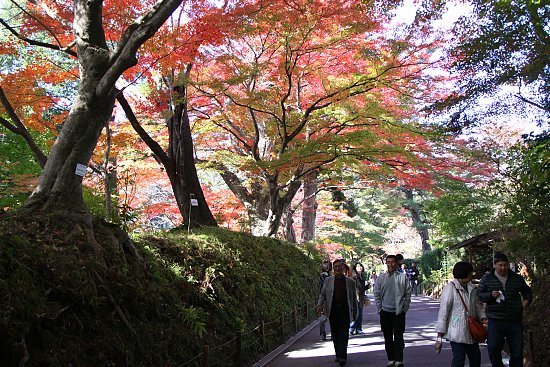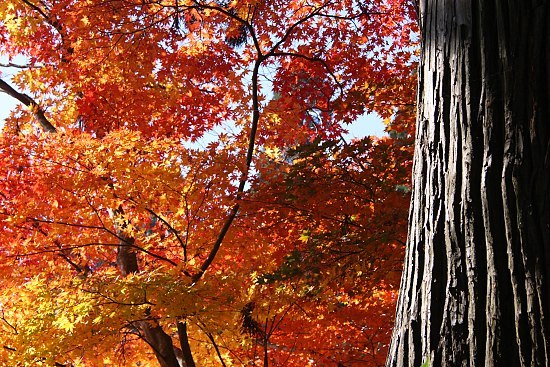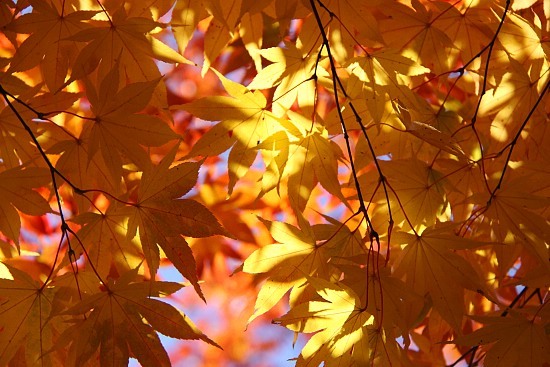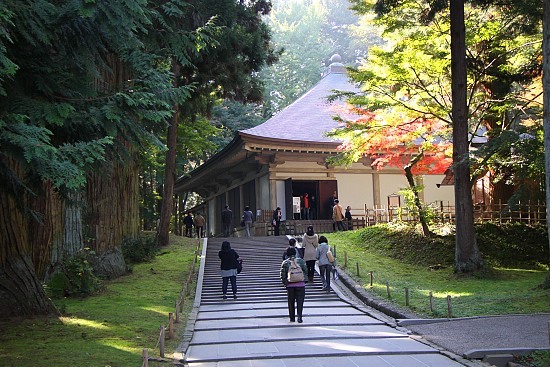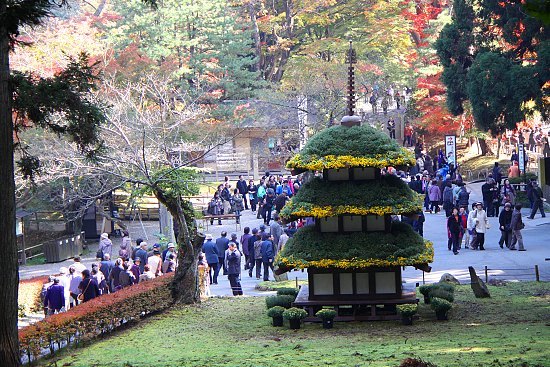 From Chusonji it is about a 20-30 minute drive to Geibikei, which is popular for its nice scenery throughout the year. The gorge is enjoyed by a leisurely 90 minute boat ride, accompanied by the jokes and singing of a boat man who triples as a guide and entertainer.
I thoroughly enjoyed the romantic ride, even though I was by myself. I mean, not counting the 50 other strangers in the same boat. I found the autumn colors to be slightly over their peak overall, but still very pleasant. As usual there were trees that have shedded leaves earlier while others who have yet to change colors.
And, the bright singing of the boat man, coupled by the brilliant acoustics delivered by the surrounding cliffs, goes straight through your ears and right to your heart. I spotted many teary eyes, touched by the soul of the voice, although my vision of them was partially blurred, with watering eyes of my own.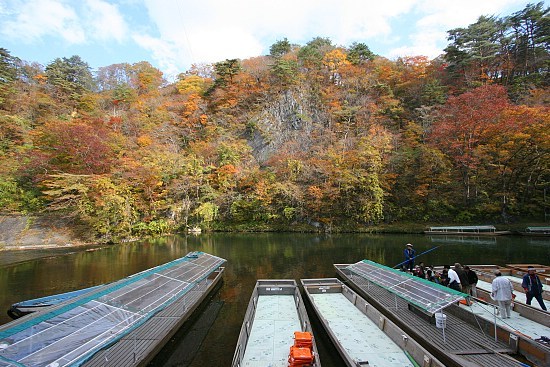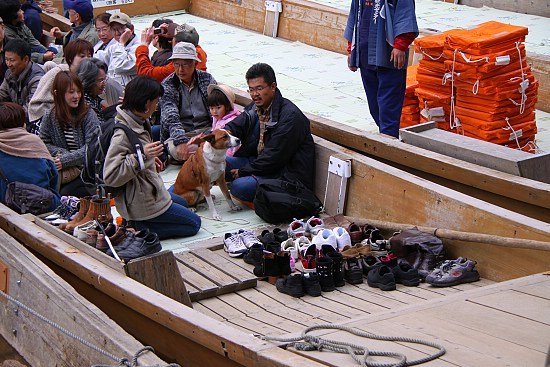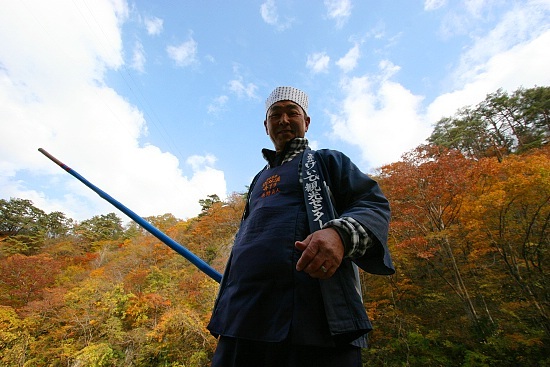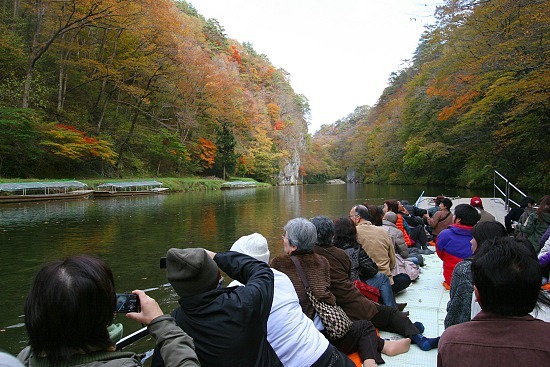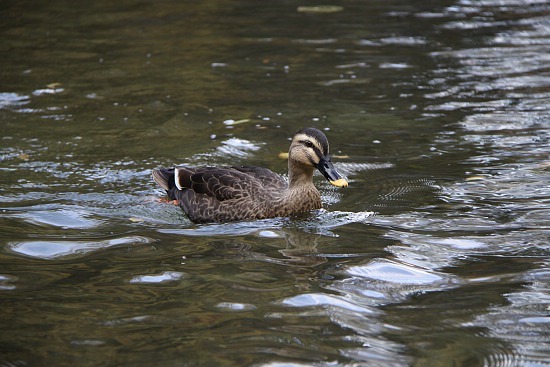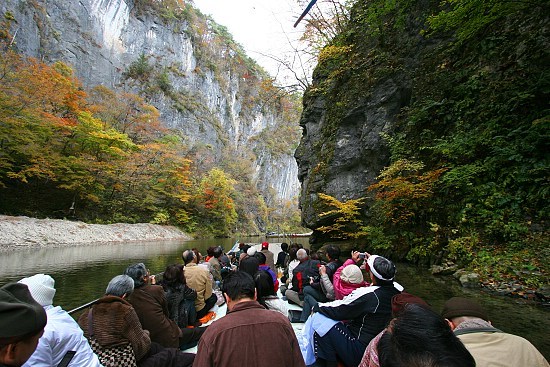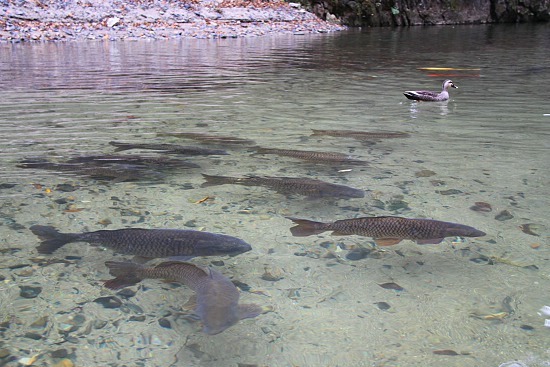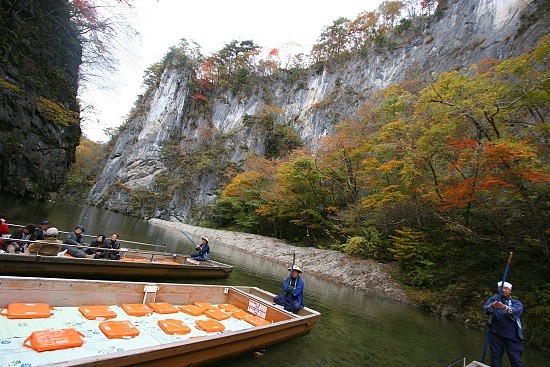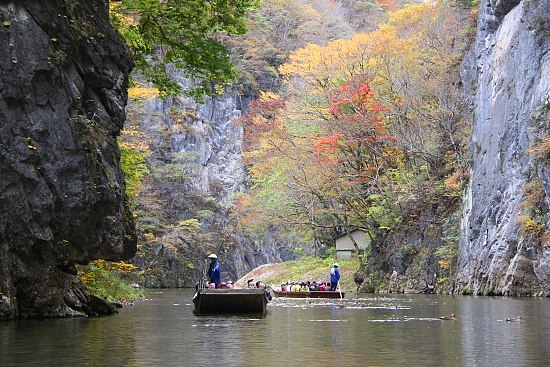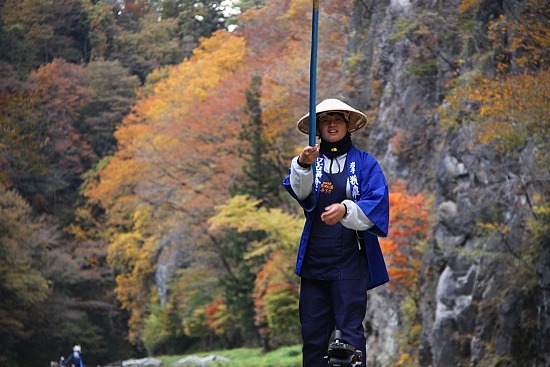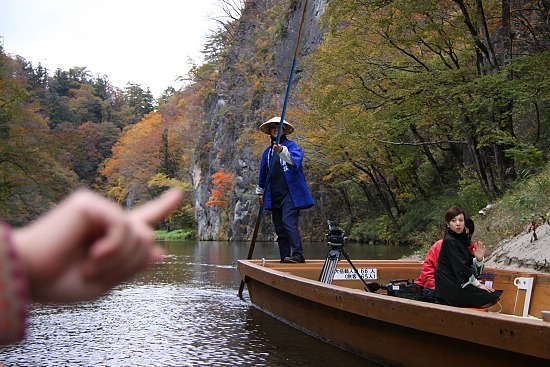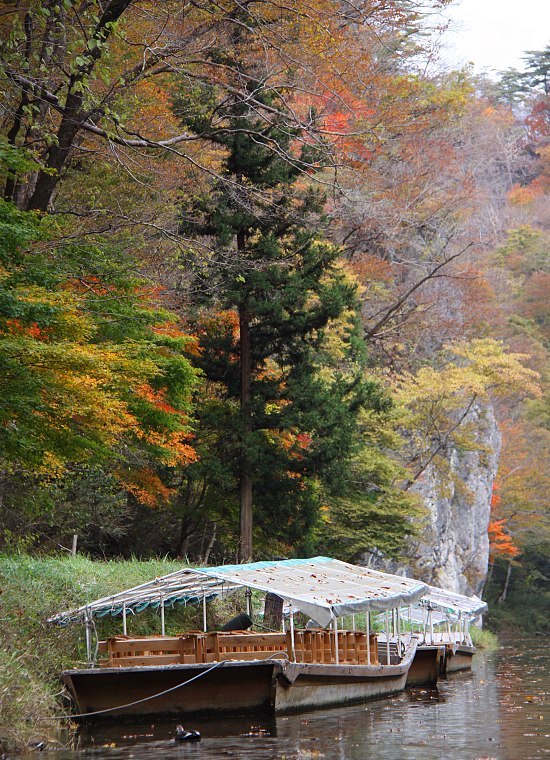 Questions? Ask in our forum.