Autumn Color Report 2012
Official autumn color reports by japan-guide.com
Where to see autumn leaves? - When do trees turn colors? - What trees turn colors?
Schedule of upcoming reports - Post your own report
2012/11/08 - Koyasan Report
by schauwecker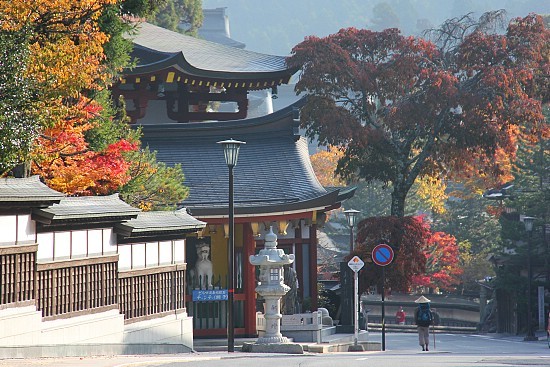 Yesterday I reported that Kyoto is still at an early stage of the autumn color season. Tourists wishing to see the peak of the season in the Kansai Region now, need to make a trip into higher elevations. Among the possible destinations is Koyasan (Mount Koya), which I visited today.
The town of Koyasan is located at an elevation of around 1000 meters above sea level, three hours south of Kyoto. Its maple and ginkgo trees were at the peak of their seasonal beauty today. Considering the state of the leaves, I estimate that the mountain will remain a worthwhile koyo destination for several more days to come.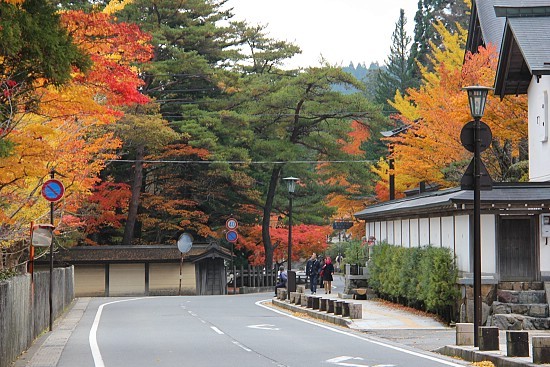 I started at Okunoin, the mausoleum of Kobo Daishi, one of the leading figures in Japan's religious history and founder of Koyasan. The mausoleum is surrounded by a huge cemetery with graves by generations of people seeking proximity to the great saint. Okunoin is not considered a koyo spot, featuring mainly large, evergreen cryptomeria trees. There was only one small area of spectacular autumn colors near the Eirenden Hall.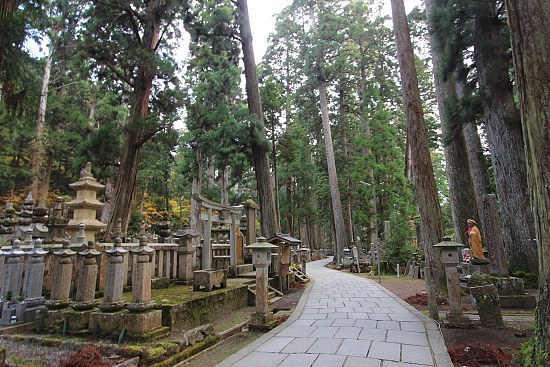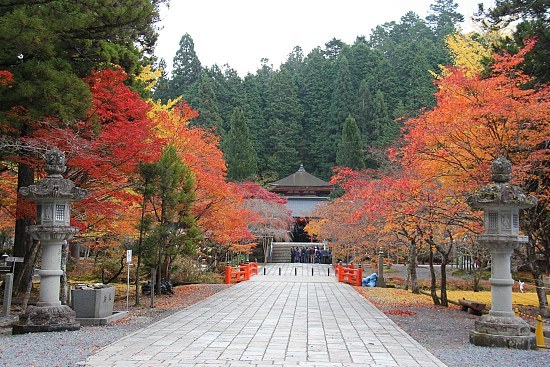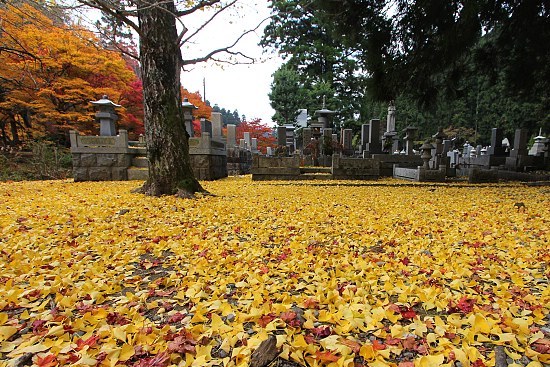 Many of the best colors were around the town center, in particular along the approach to the Garan and nearby Kongobuji Temple, the head temple on Koyasan.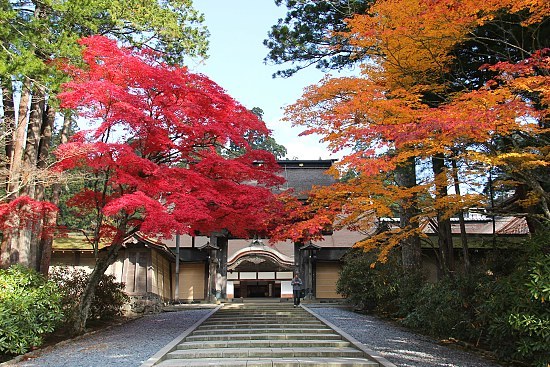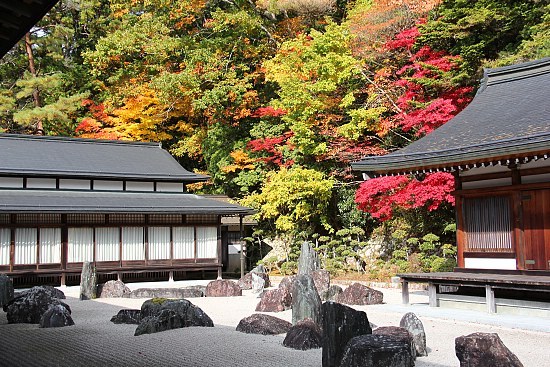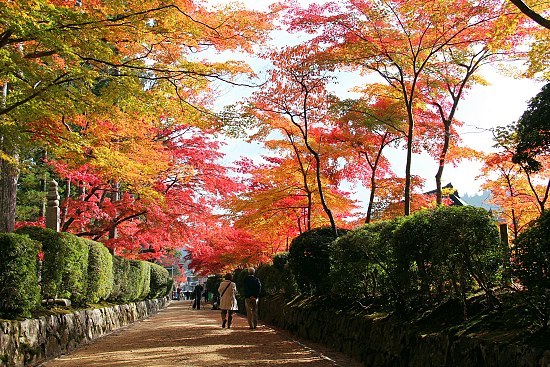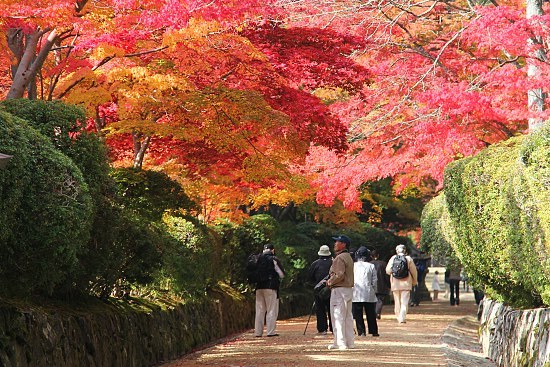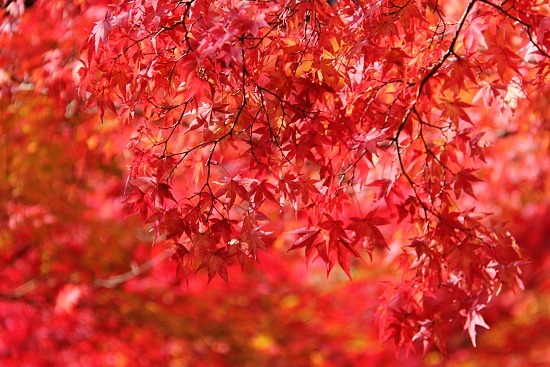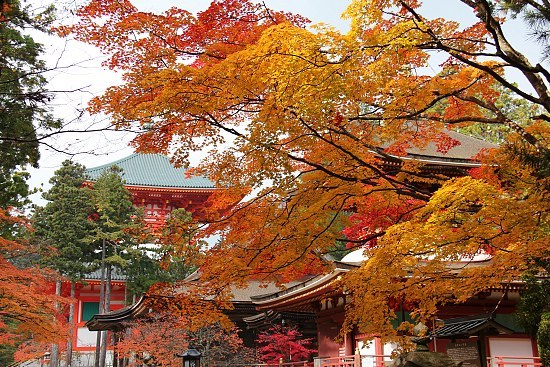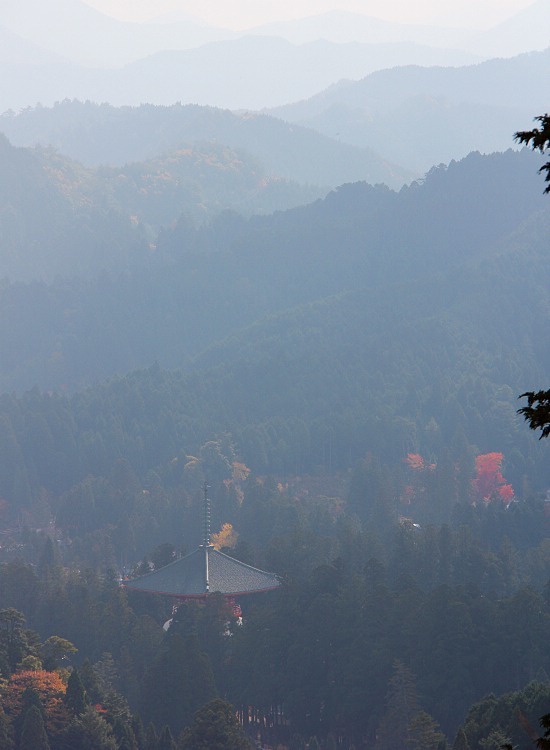 Questions? Ask in our forum.