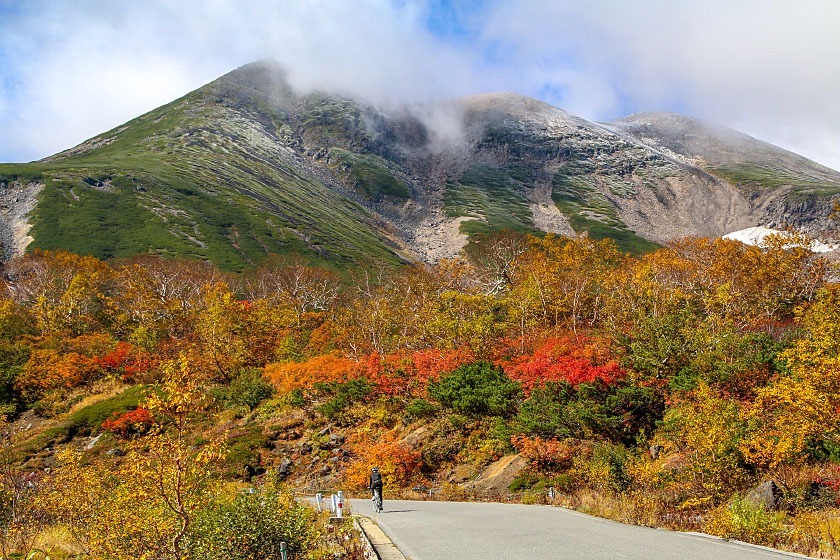 The autumn color season is just getting warmed up as temperatures slowly begin to drop around Japan. As the fall color "front" moves its way southward from Hokkaido's tallest mountains, the main island of Honshu is now seeing its tallest peaks reach their peak autumn colors.
In particular, the highest elevations of the Japanese Alps are where much of the best autumn color action is happening this week.
In hopes of catching some high elevation autumn colors at their best, I made my way today to Mount Norikura, a 3026-meter-tall volcano at the very southern tip of the Northern Japan Alps. The mountain is famous for its impressive colors that start high up in early October and creep down its slopes by late October, making it a good leaf-watching destination throughout most of the month.
Today, I took a bus from the Norikura Kanko Center at the base of the mountain and got off just a few stops before the Tatamidaira (畳平) bus terminal at the Hotokureijin (宝徳霊神) bus stop located at about 2500 meters above sea level. The colors around this elevation were at their peak today and stunning today.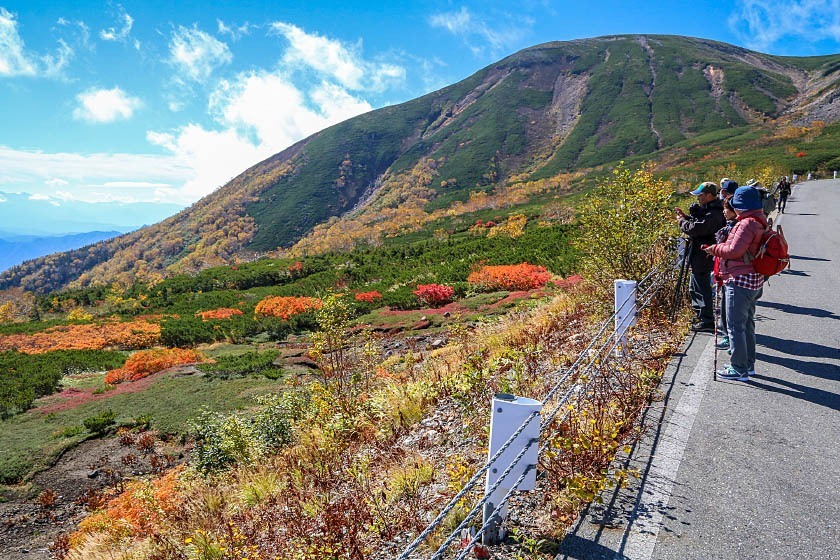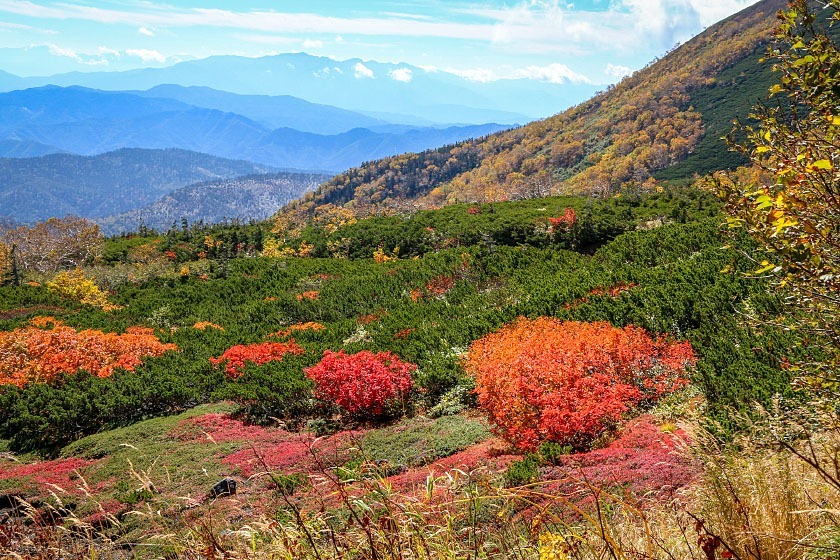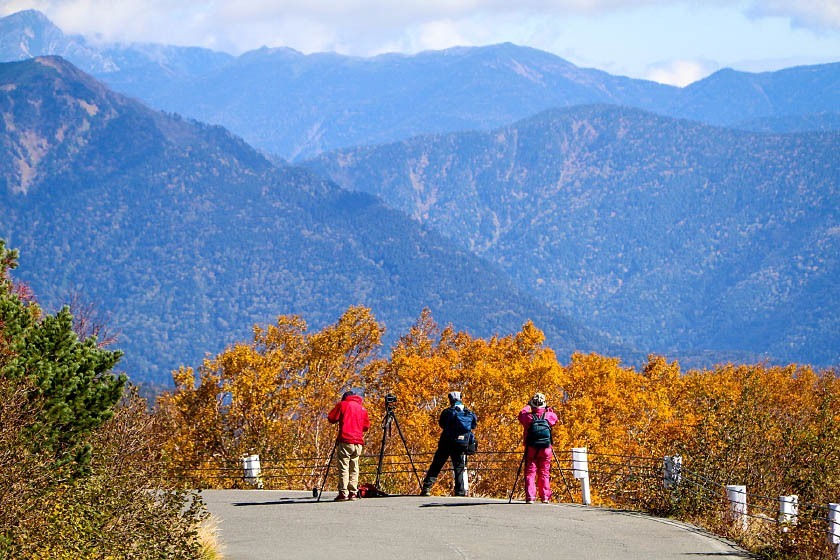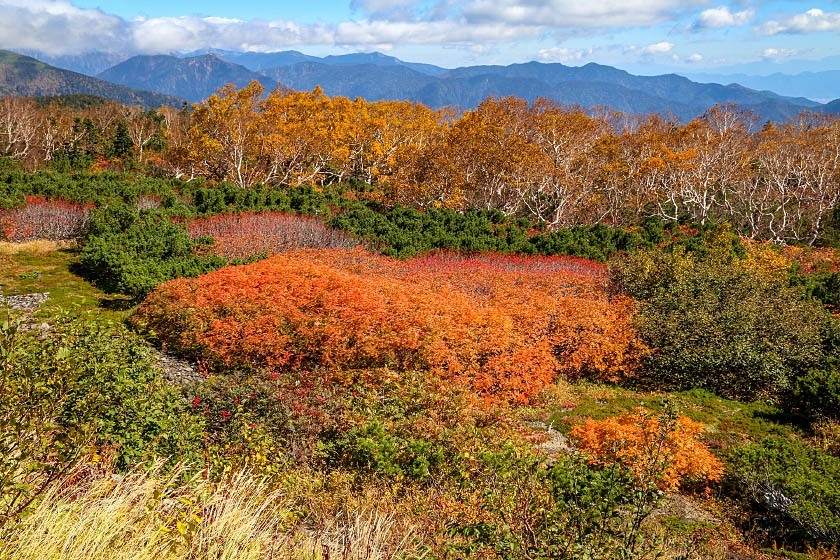 My strategy today was simple. Though my bus from Norikura Kogen was bound for the top bus terminal, I simply got off the bus where the colors looked their best and hiked the rest of the way up from there.
It turns out this worked quite well: the trail from the Hotokureijin stop was beautiful and lined with plant life at peak color, and in total it took only about 50 minutes to ascend to the Kata-no-koya mountain hut, which was a nice place to take a short break before tackling the summit.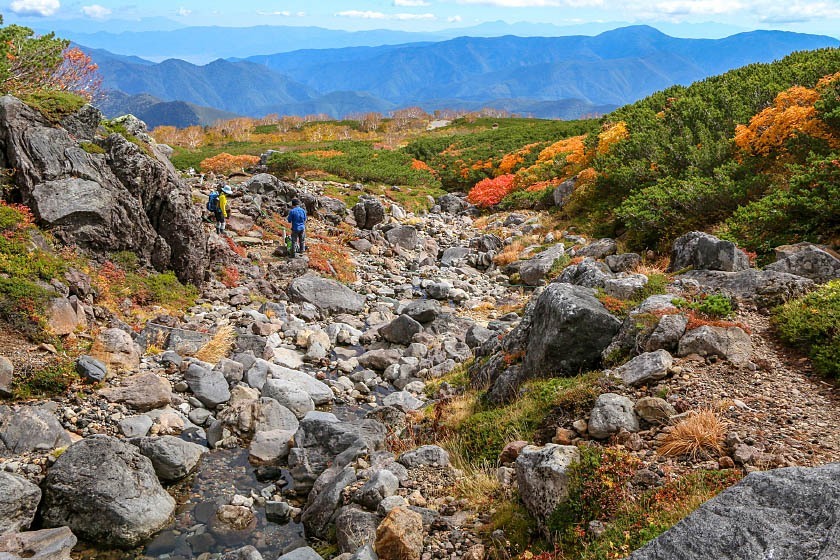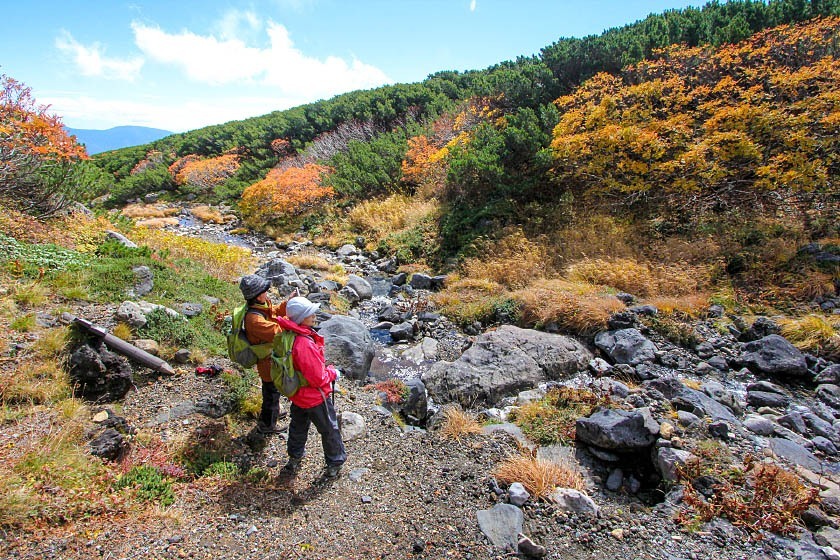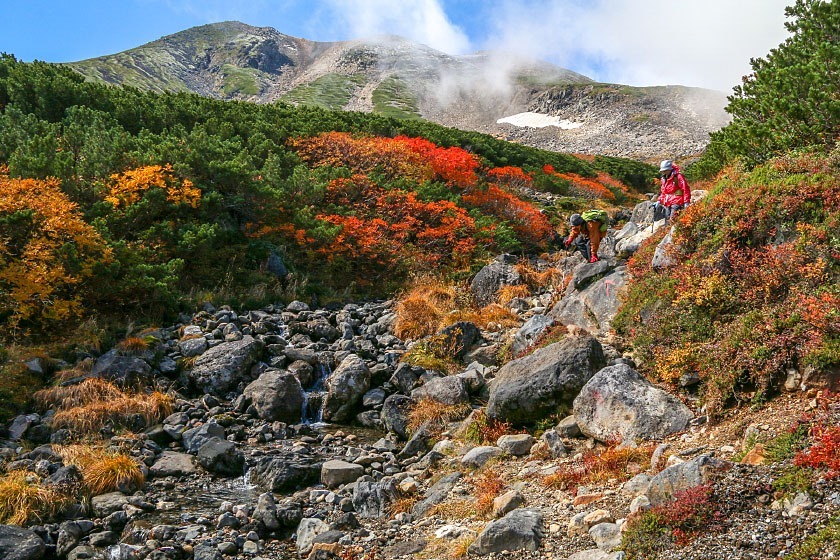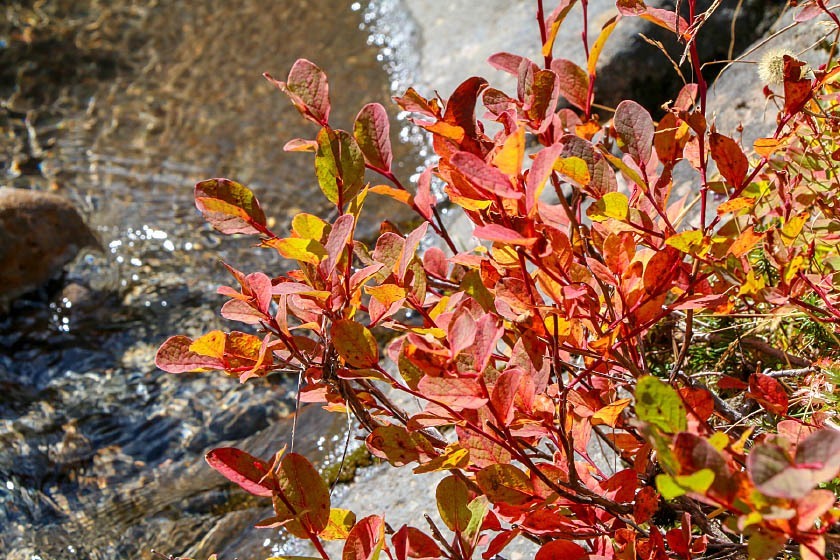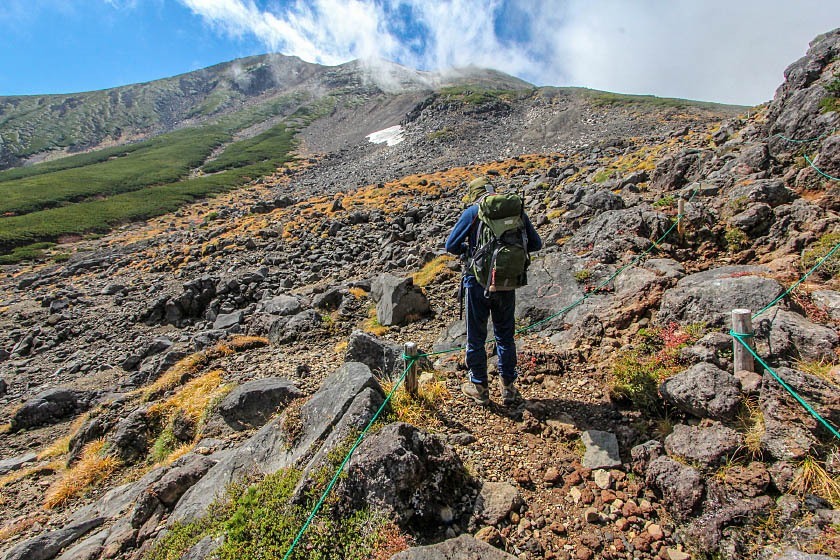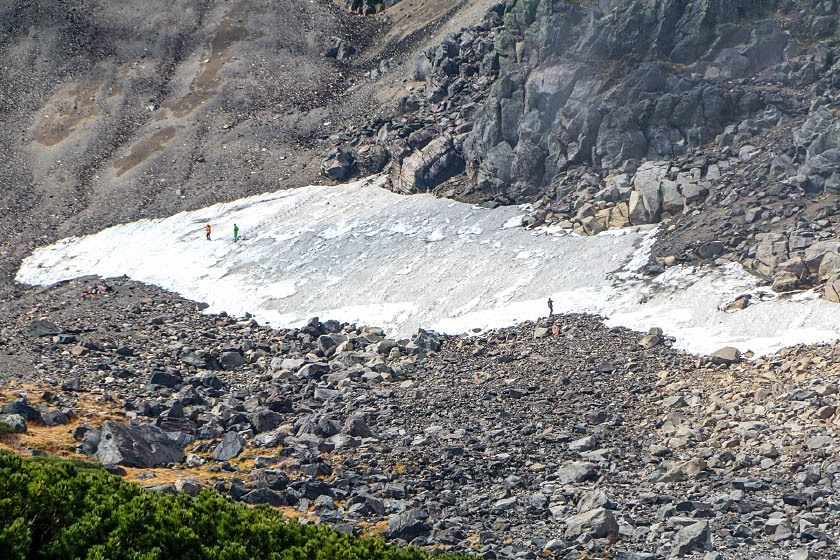 From the Kata-no-koya lodge, the hike to Norikura's highest point, the Kengamine peak, takes about 50 minutes. And today, starting from exactly that point, the trail was covered in a fresh coat of frost. For hikers planning to head to the summit in October, be sure to bring warm clothes as the temperatures at this elevation can easily drop below freezing!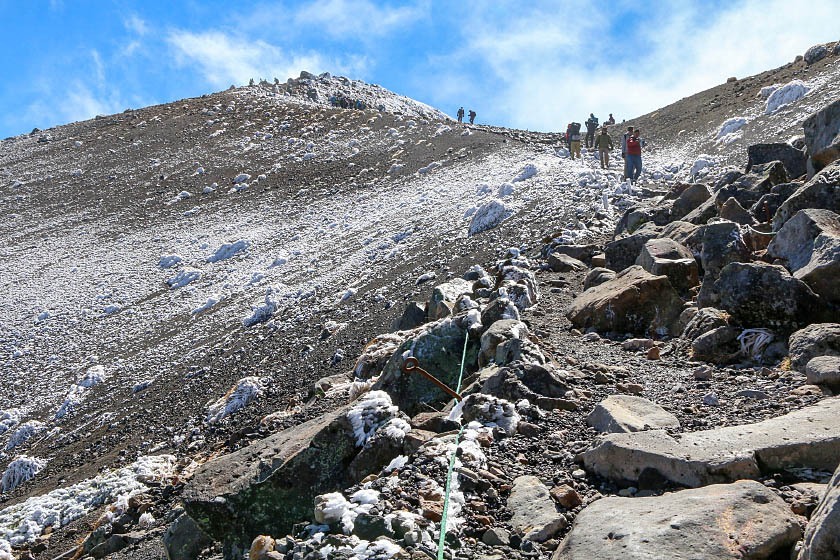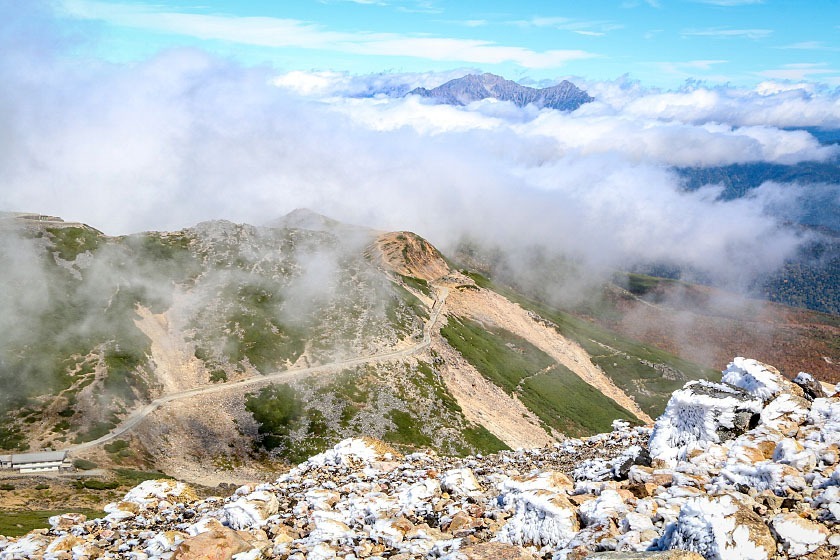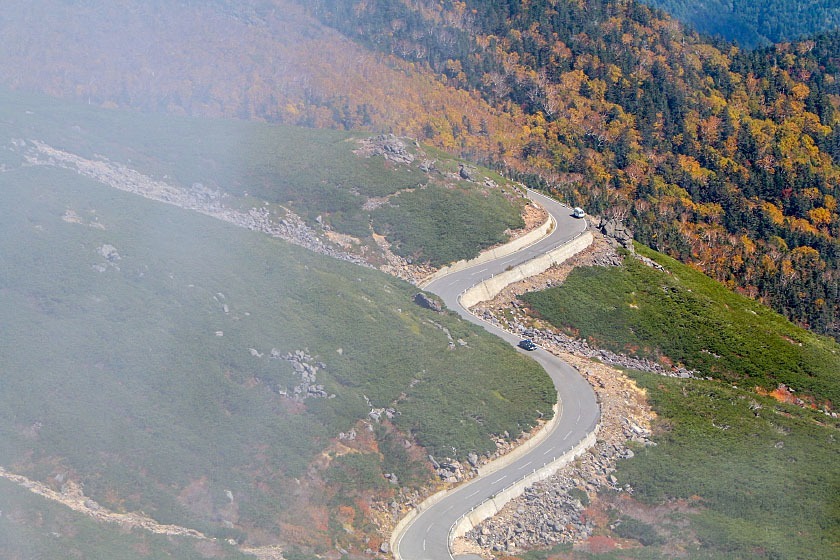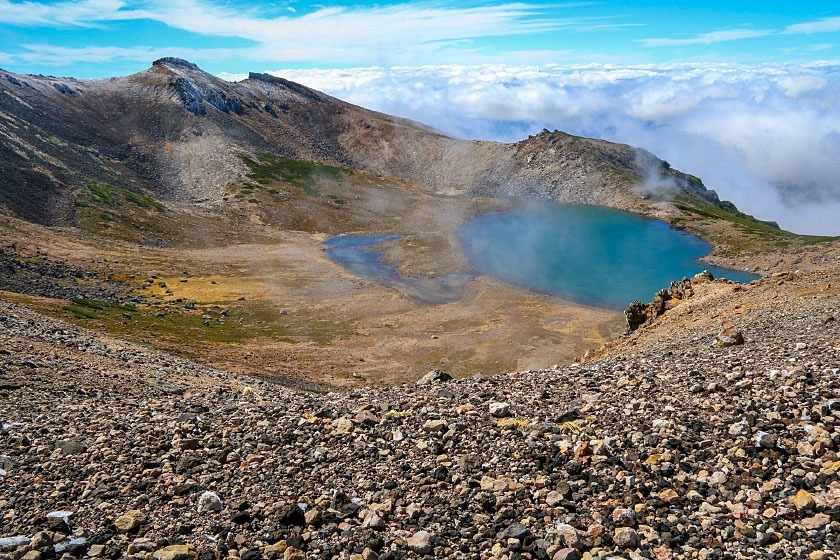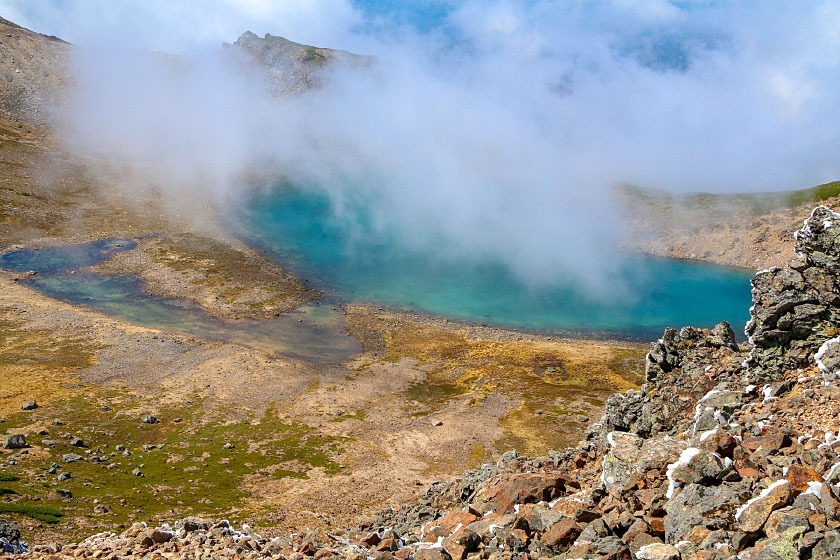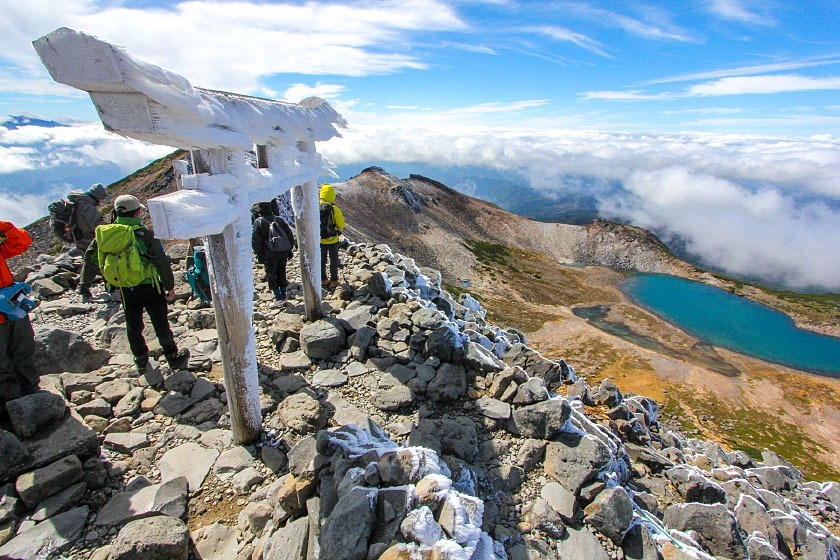 And after enjoying taking in the unforgettable views (and enjoying some fun conversations), I headed back down to the Tatamidaira bus terminal (about a 30-minute walk from Kata-no-koya) to catch the bus back to Norikura Kogen.
If the weather remains relatively stable, the autumn colors should continue to be impressive at their current high elevation (2000-2700 meters) through the rest of this week. Starting next week, though, the colors will most likely be moving down the slopes, eventually reaching the lower Norikura Kogen area in a couple weeks.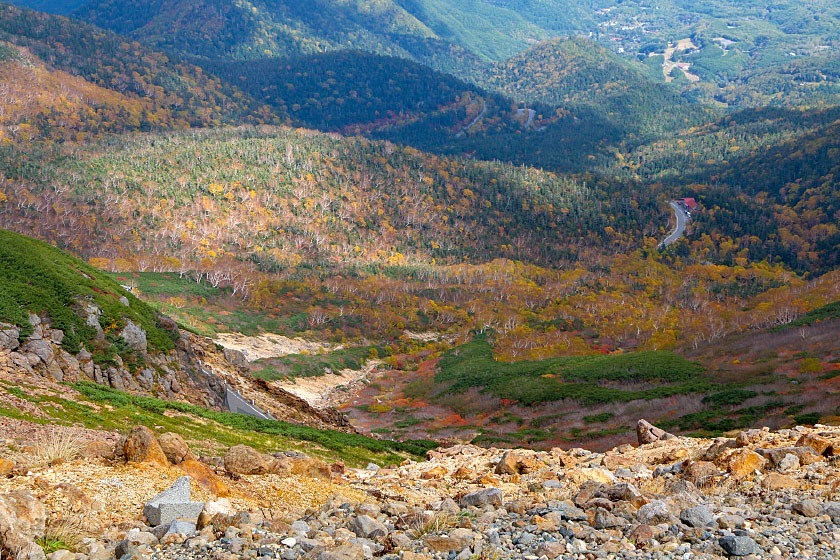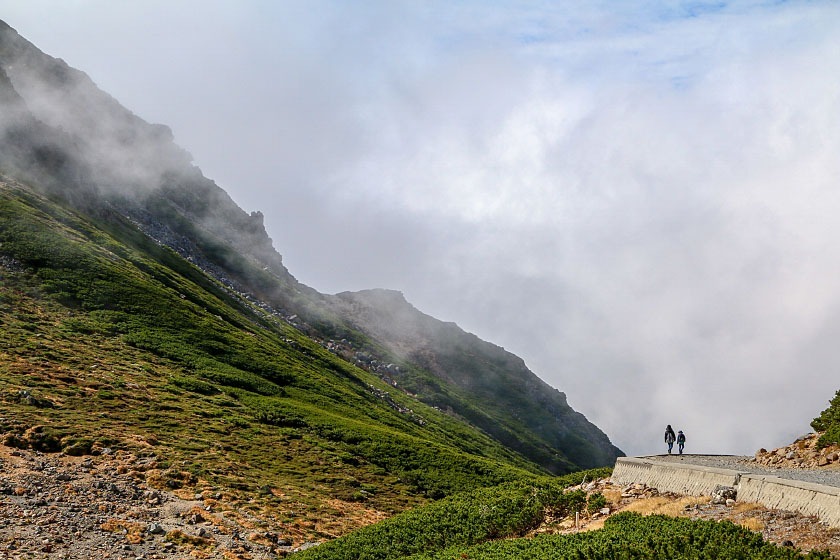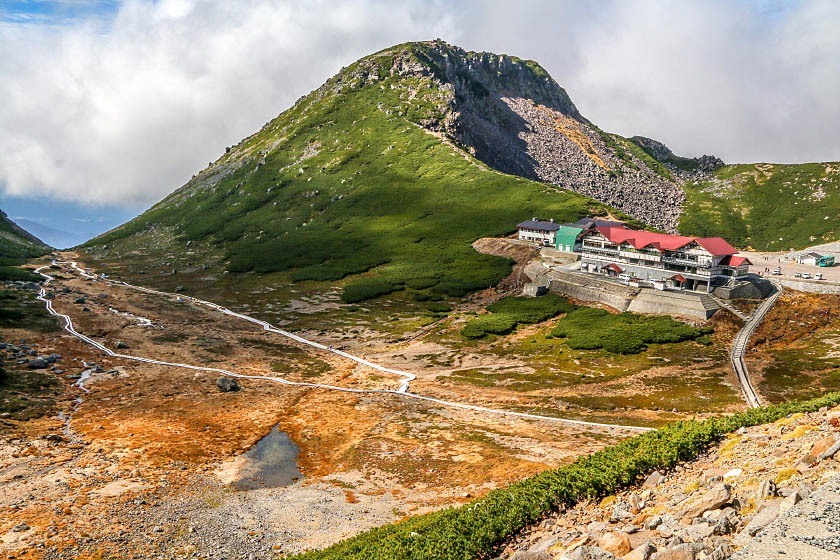 Questions? Ask in our forum.