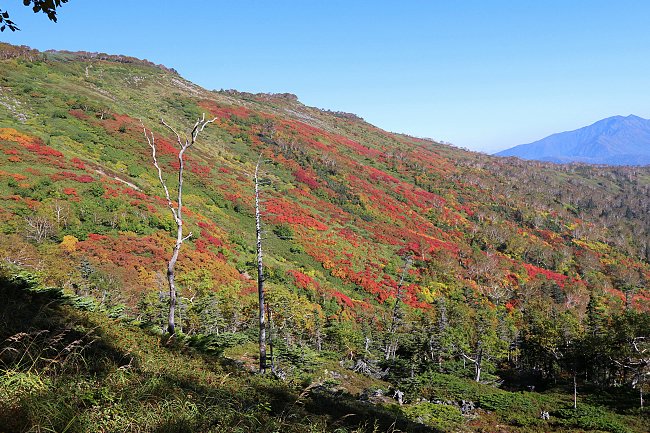 After yesterday's visit to Mount Asahidake, I spent another day in the Daisetsuzan Mountains and approached the spacious national park from the opposite direction today. I made my way to Ginsendai and hiked to the summit of Mount Akadake, one of Daisetsuzan's many peaks.
Ginsendai is one of several entrance points into the Daisetsuzan Mountains and the trailhead for the hike to Mount Akadake. In autumn, it is best known for a wide mountain slope that changes into spectacular, seasonal colors around mid to late September.
Ginsendai is accessible via a narrow, unpaved mountain road that gets closed to private car traffic during the peak of the autumn color season (until September 22 this year). Shuttle buses from a temporary parking lot at the shore of Lake Taisetsuko have to be used during the closure. Furthermore, there are infrequent buses from Sounkyo Onsen to Ginsendai until September 30, 2016.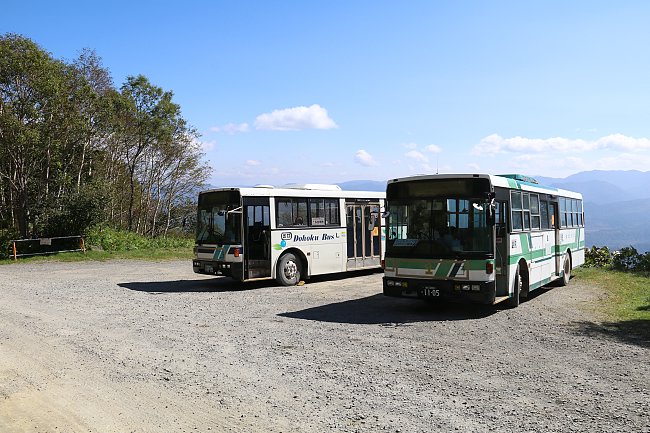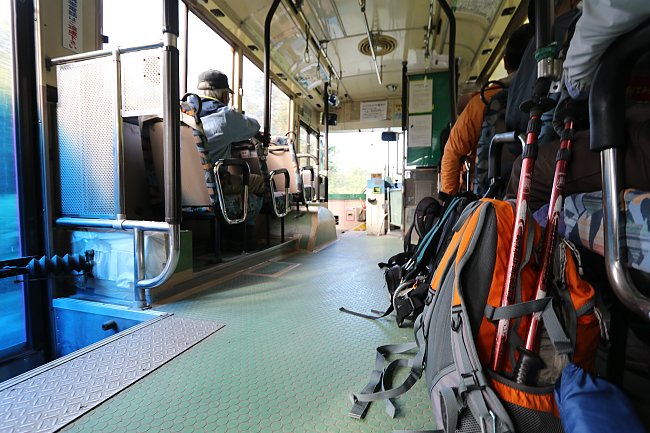 Today, the colors along Ginsedai's famous slope were at their peak, and I expect them to remain nice through the rest of the month unless they get covered up by snow. The colorful slope can be reached in about a 15-20 minute walk from the bus stop. Quite a few people, including passengers of multiple tour buses (which are also allowed to drive up to Ginsendai), ventured only as far as the colorful mountain slope before returning to the bus stop.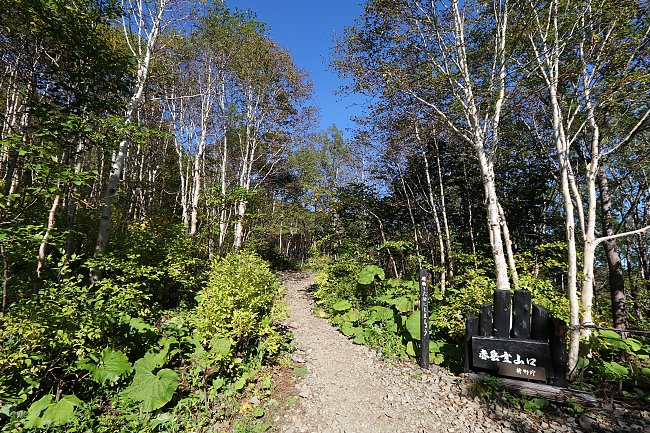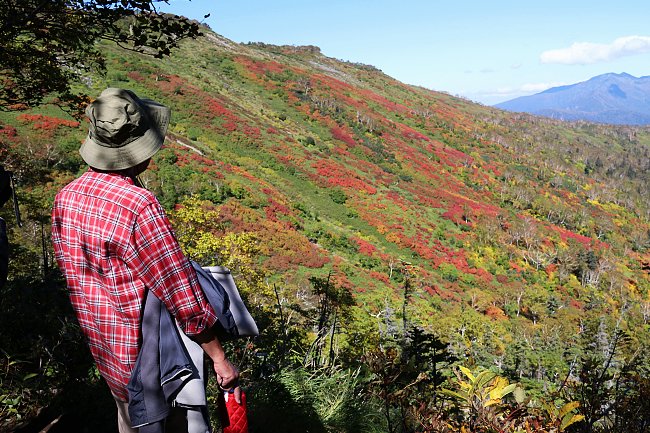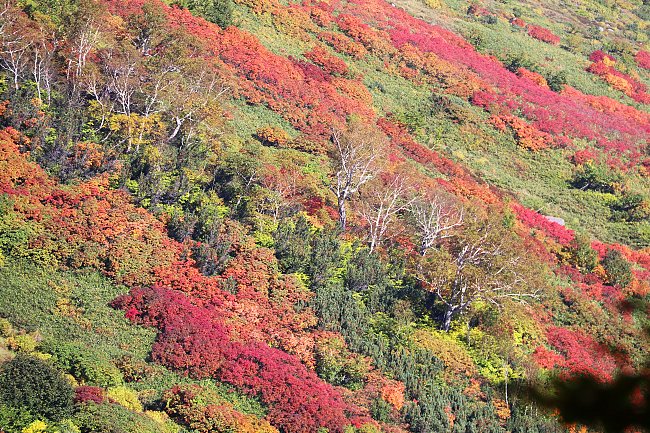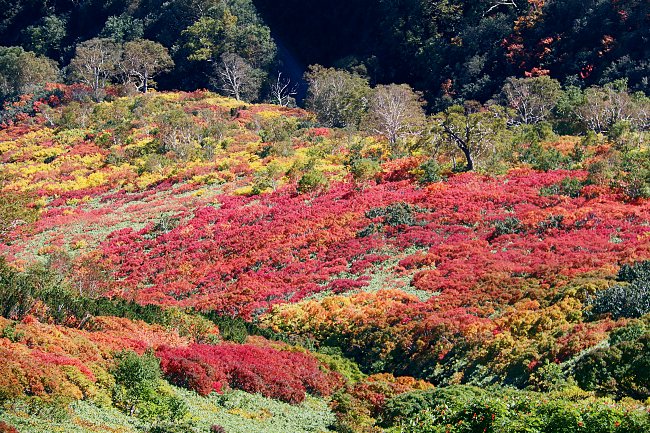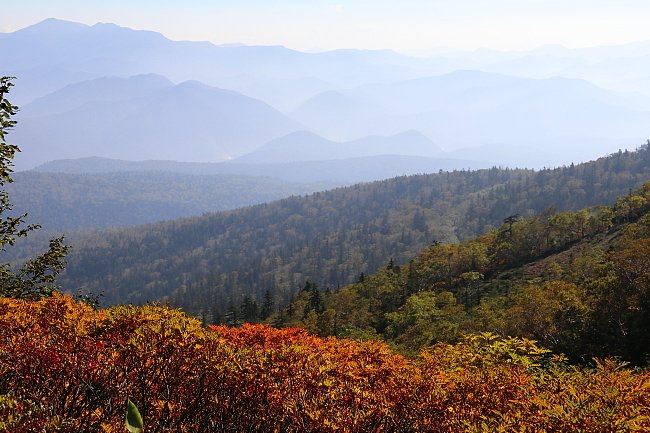 Others, including myself, continued hiking beyond the colorful slope towards the peak of Mount Akadake. According to the hiking map I received, the ascent is supposed to take 3.5 hours; however, hikers in good physical shape are likley to complete it in considerably less time. The colors along the upper section of the hiking trail were not as brilliant, and I doubt that they will be improving much from now. But the beautiful scenery made the ascent to the summit worthwhile, nevertheless.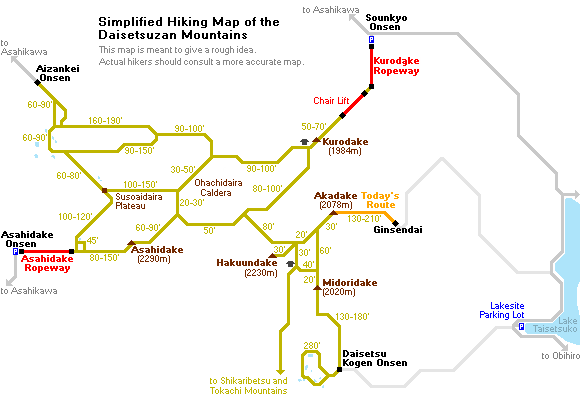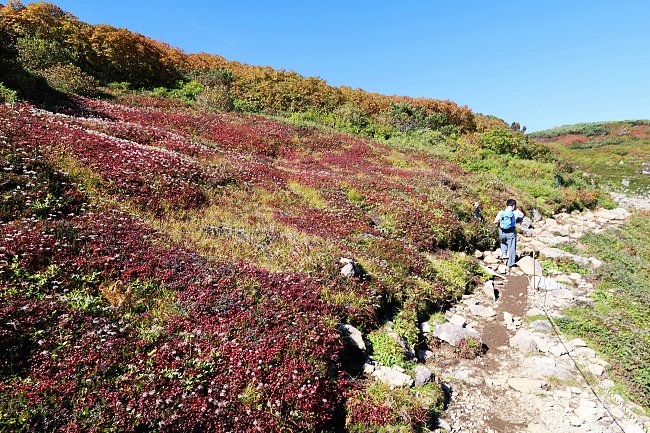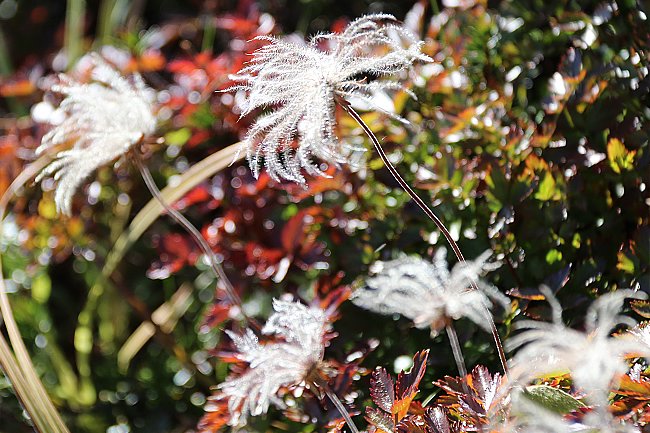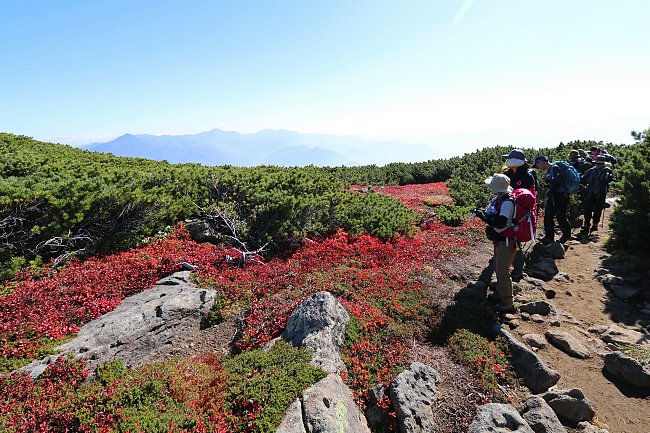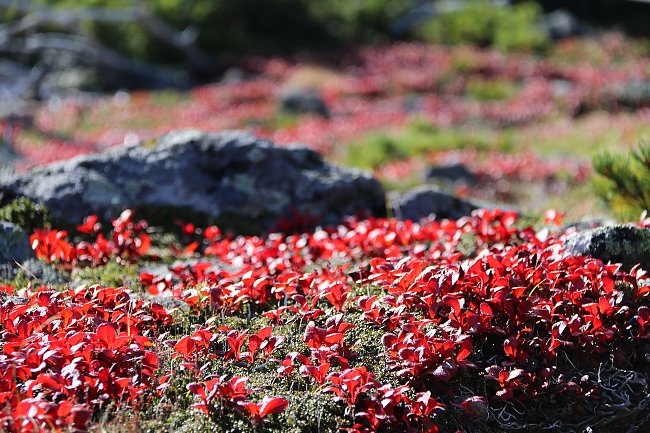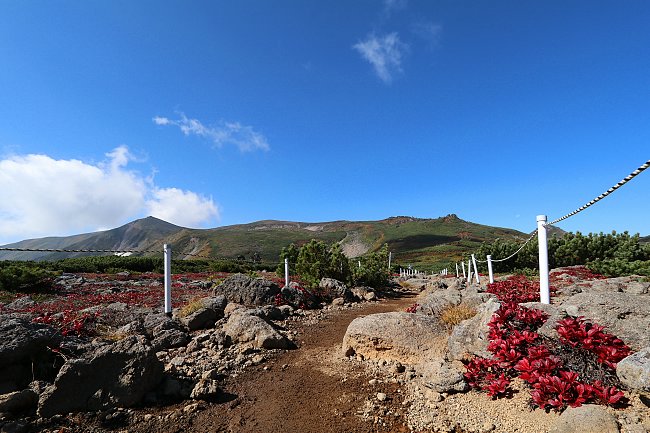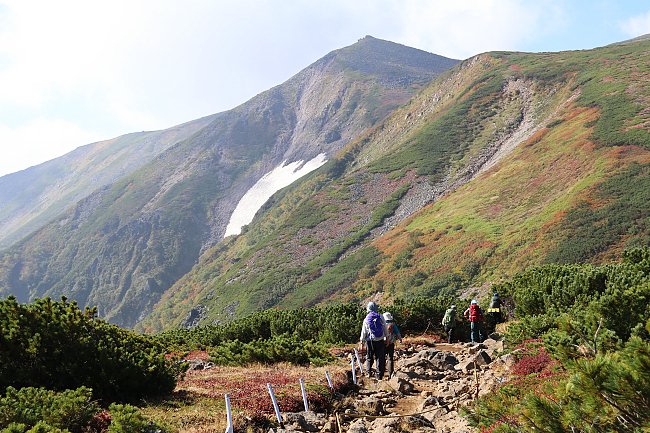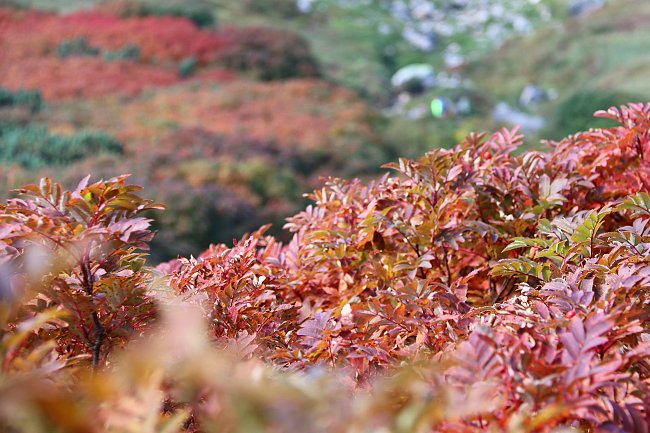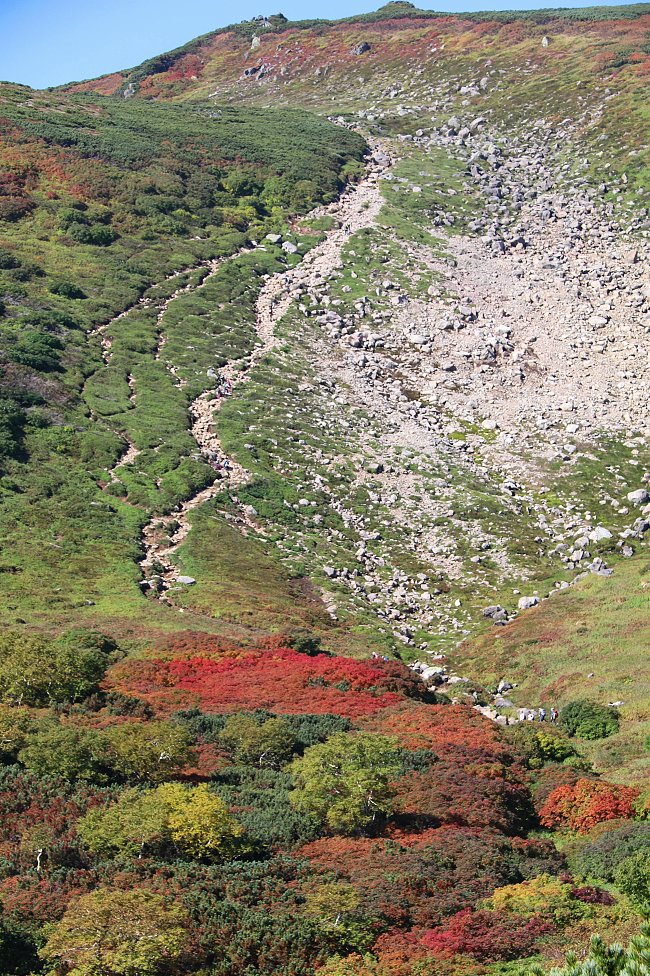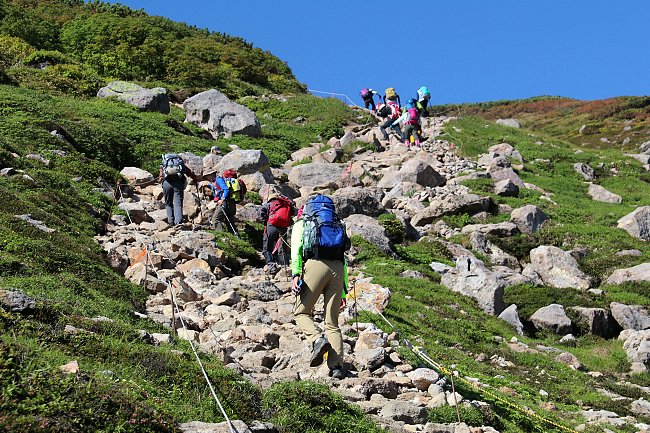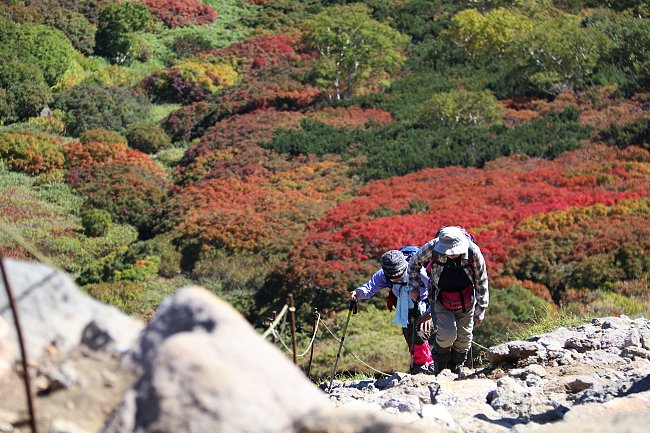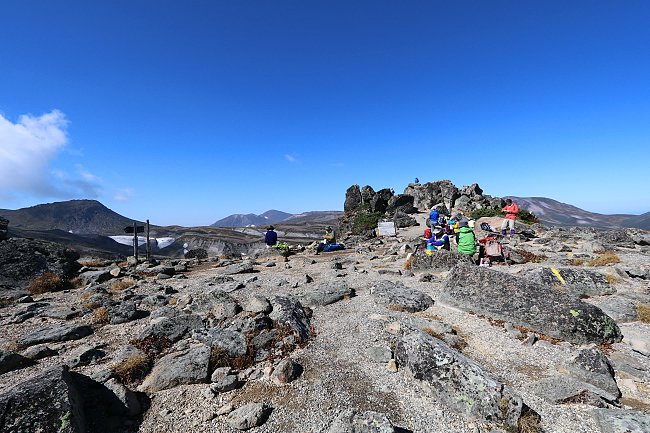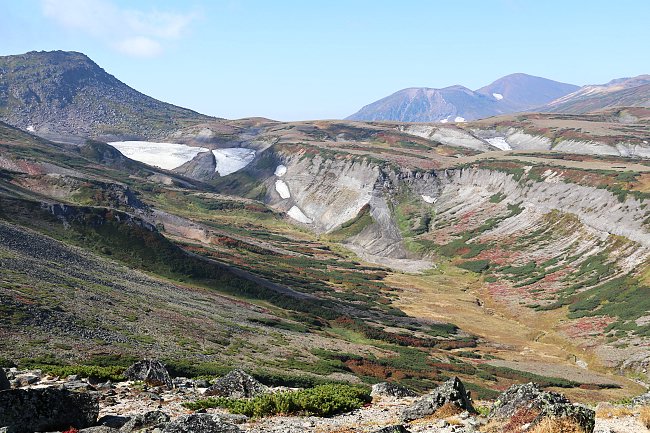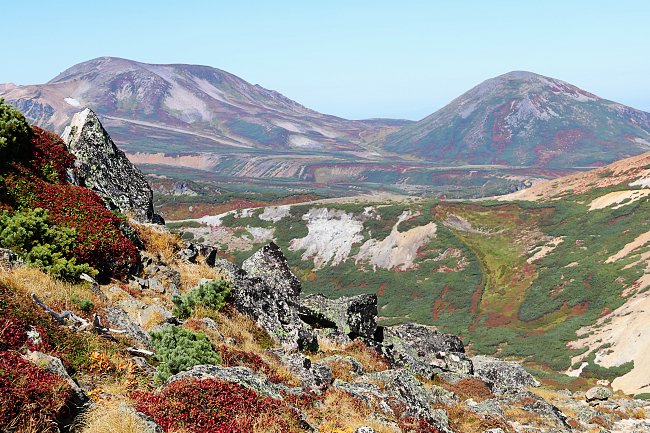 Questions? Ask in our forum.