Ginsendai
Trailhead famous for early autumn colors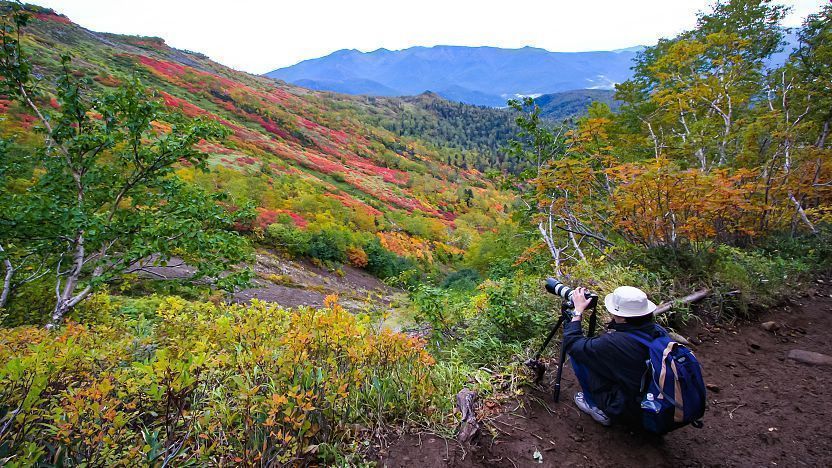 Ginsendai (銀泉台) is one of multiple trailheads that lead into Daisetsuzan National Park. It is known as one of the first places in Japan (and even within Daisetsuzan National Park) to see autumn colors.
Ginsendai is located at around 1500 meters above sea level on the eastern side of the national park. It is connected to the main road by a 15 kilometer long, unpaved road and consists of little more than a parking lot, a toilet and the trailhead. During the peak of the autumn color season around mid September, the road to Ginsendai is closed to regular traffic, and shuttle buses operate instead.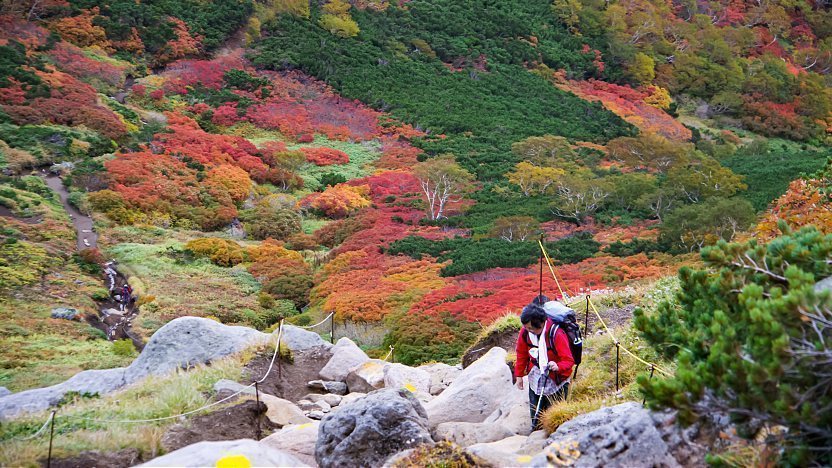 From Ginsendai, the only hiking trail leads to the peak of Mount Akadake. It is an attractive, although steep ascent that takes about three hours one way and requires no advanced mountaineering skills or equipment. Roughly 20-30 minutes into the trail hikers come across a famous slope which is almost completely covered by nanakamado bushes and other vegetation that turns into vibrant colors around mid September, making it one of the first places in all of Japan to see autumn colors each year.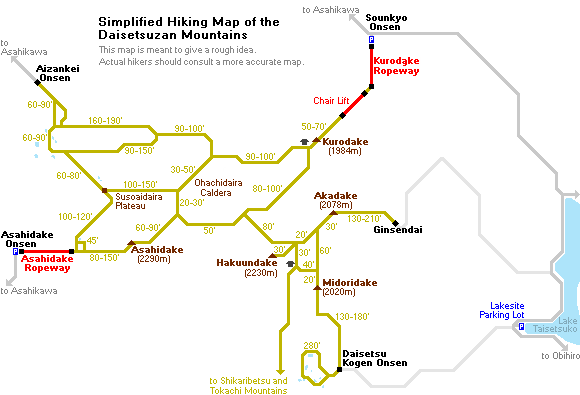 Some of the less ambitious hikers return to the parking lot after just seeing that colorful slope, but the trail leads further up the mountain across bushland, offering rewarding views down onto the forest covered hills below and up the volcanic slopes. After a few particularly steep passages, hikers arrive at Mount Akadake (2078 meters), one of multiple peaks that surround the vast interior of the Daisetsuzan mountains. From here, well prepared hikers can continue further into the national park.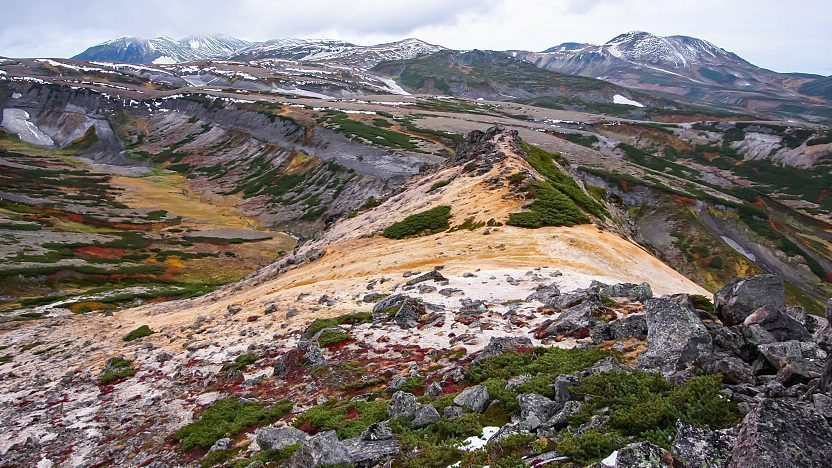 Ginsendai is accessible from late June to early October via a 15 kilometer unpaved road that forks off National Route 273 around Lake Taisetsuko. The unpaved road is closed to regular traffic for about two weeks during the peak of the autumn color season, which usually takes place around mid September (September 17-25, 2022). Shuttle buses operate during that period, instead. Ginsendai is not accessible during the long winter season from early October to late June.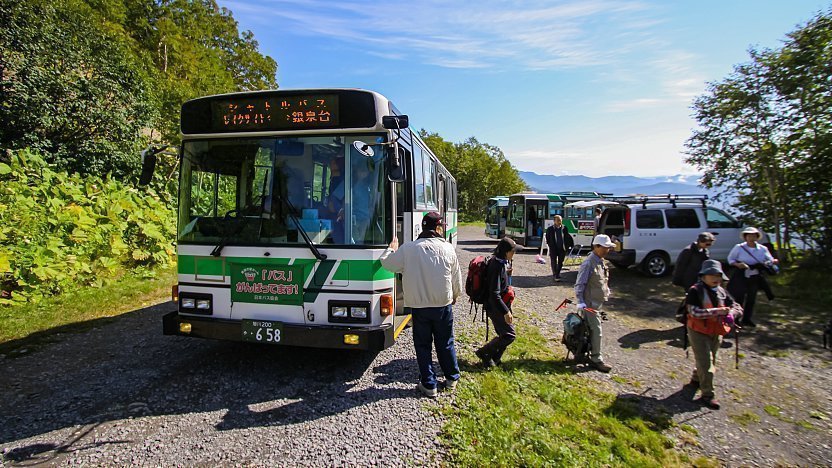 By bus
From late June to late September, there are two bus round trips per day between Sounkyo and Ginsendai (60 minutes, 920 yen one way, how to get to Sounkyo). During the road closure in autumn, the number of round trips is increased to around six per day (some connections may require a transfer of buses at the "Lakesite" parking lot, in which case the total one way fare is 970 yen).
By car
During the road closure in autumn, motorists can park their car at the "Lakesite" parking lot at Lake Taisetsuko, from where shuttle buses operate to Ginsendai roughly every 30 minutes between 6:00 and 13:00. In the opposite direction, the buses operate until around 16:00. The bus ride costs 510 yen one way and takes about half an hour. Outside of the road closure period, motorists can use parking lots available at Ginsendai.
How to get to and around Daisetsuzan National Park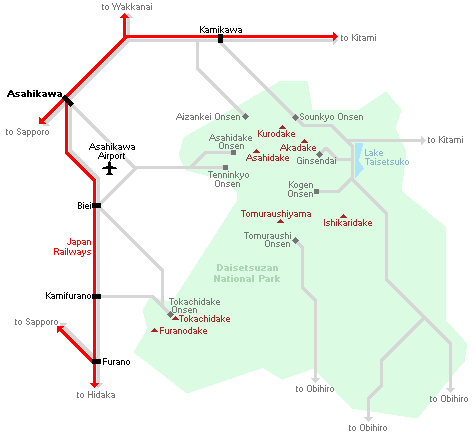 Questions? Ask in our forum.