Tokachidake Onsen
Small resort in the south of the national park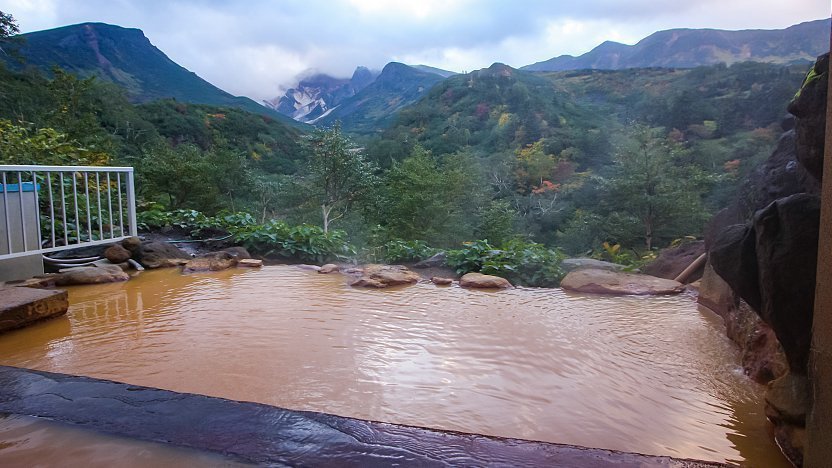 Tokachidake Onsen (十勝岳温泉) is a collection of four hot spring ryokan at an elevation of 1280 meters above sea level, more than halfway up the slopes of Mount Tokachidake, an active volcano in Daisetsuzan National Park. It also serves as a trailhead for hiking excursions into the national park.
Among the four inns at Tokachidake Onsen, the simple Ryounkaku at the very end of the mountain road features gender segregated outdoor baths with deeply brownish water and spectacular views onto the Tokachidake mountains. The best time for a visit is in late September and early October when the autumn colors are usually at their best and during the winter months when the landscape is particularly breathtaking. The baths are also open to non-staying guests.
At the parking lot at the end of the road is the trailhead for hiking excursions into the national park. In less than an hour, you can reach the Ansei Crater, a volcanically active valley that can be explored with caution. The ascent to the peak of Tokachidake takes about four hours (one way). From there, well equipped hikers can continue multi day trekking tours deeper into the national park.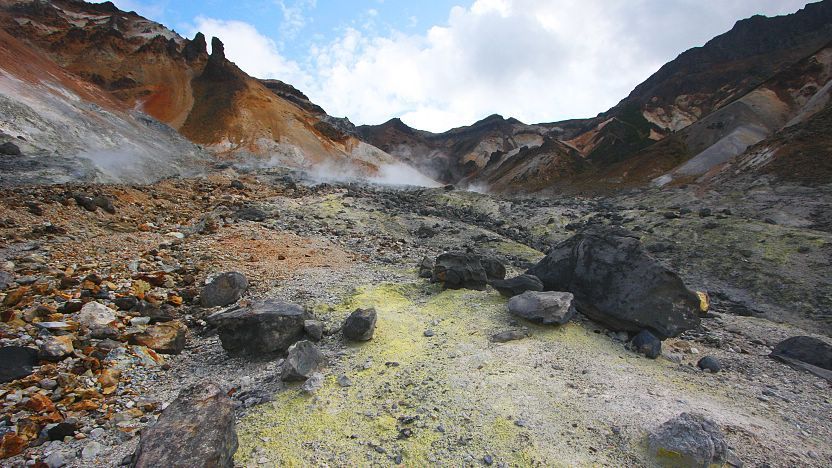 Ryounkaku Baths (for non-staying guests)
Questions? Ask in our forum.