Tenninkyo Onsen
Hot spring resort in the back of a valley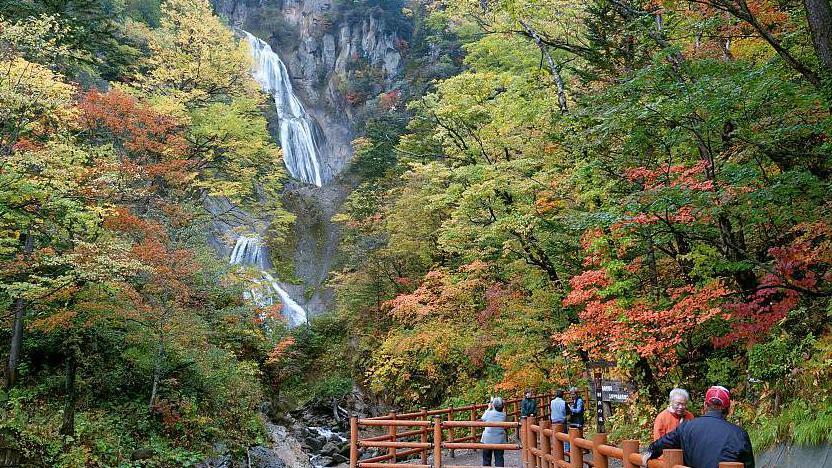 Tenninkyo (天人峡, Tenninkyō) is a small, somewhat run-down hot spring resort in the back of a valley in Daisetsuzan National Park, not far from Asahidake Onsen.
From the end of the village, there is a trail to the spectacular, 270 meter high Hagoromo Falls. It takes less than ten minutes to reach the base of the falls on foot. If you continue on the trail, you will come to another waterfall, and there are also hiking trails, which lead deeper into the mountains.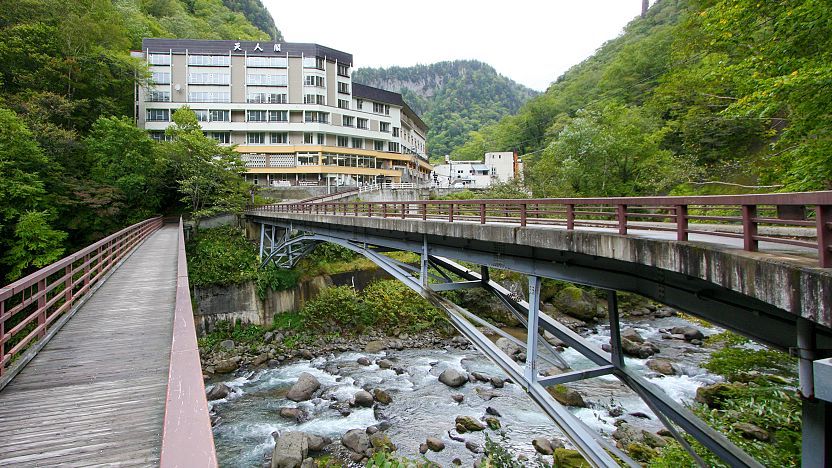 Questions? Ask in our forum.