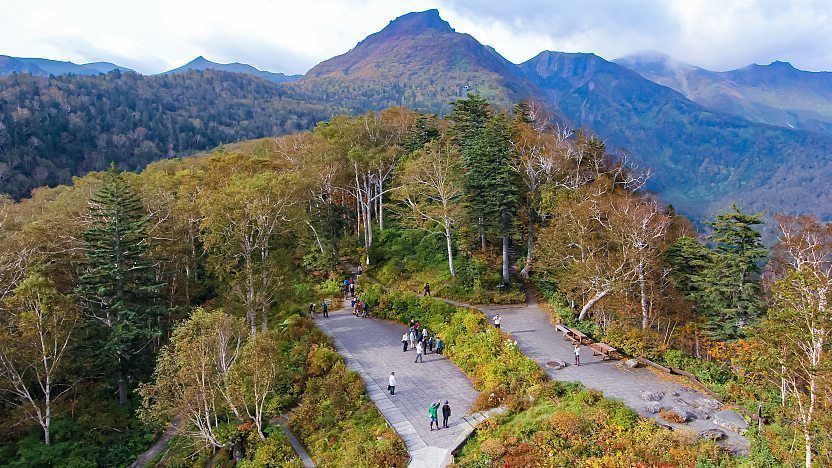 Mount Kurodake (ŹĽŐx, Kurodake) is a 1984 meter high peak that towers over Sounkyo Onsen in central Hokkaido. Thanks to a ropeway and chair lift, the mountain is one of the most easily accessible major peaks in Daisetsuzan National Park and a popular entry point for hikes into the interior of the national park.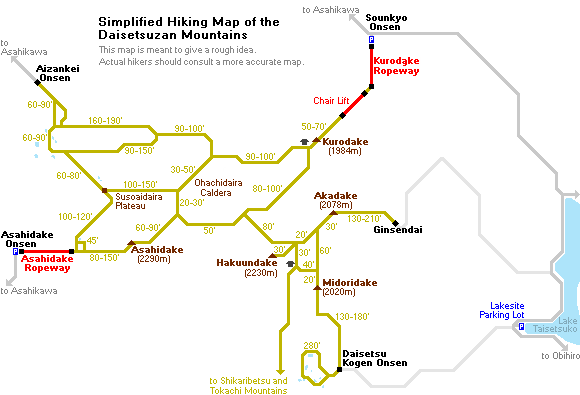 The Kurodake Ropeway connects Sounkyo Onsen with an upper station at the 5th Station halfway up to the summit. The upper station offers an observation deck with views into the gorge below. A walking trail leads from the station for a few hundred meters through the forest to another viewpoint and a chair lift that lifts visitors to the 7th Station of Kurodake, seven tenths up the mountain. From the upper chair lift station, it is a steep 60-90 minute climb to the summit which rewards hikers with views into the interior of the Daisetsuzan mountains.
Advanced hikers can continue on from the summit to the various other peaks that surround the large Ohachidaira Caldera in the center of the Daisetsuzan mountains. A popular hike connects Kurodake via Mount Asahidake with Asahidake Onsen in 1-2 days. But it is also possible to start the week long north-south traverse of the national park from here. The Kurodake mountain hut is located just a ten minute hike below the summit.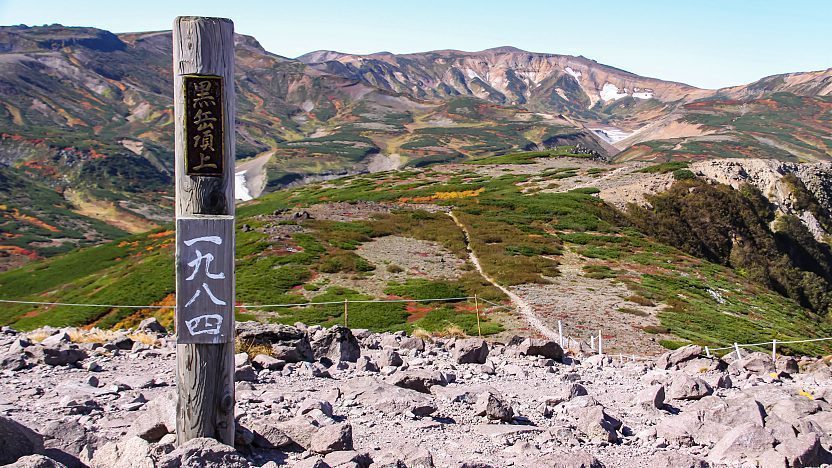 Mount Kurodake is also one of the earliest spots in Japan to see autumn colors, which typically appear as early as the beginning of September around the mountain peak. The colors in the upper elevations are usually best in the second half of September and then slowly make their way down to the valley floor by around mid October.
In winter, the mountain is home to the Kurodake Ski Area which is the earliest ski resort with natural snow to open each year in Japan. Comprised of two runs along the chairlift and a semi-marked trail under the ropeway, the resort is a backcountry heaven with steep, deep powder and virtually no crowds. Off-piste skiing is allowed, but proper experience and avalanche gear is highly recommended.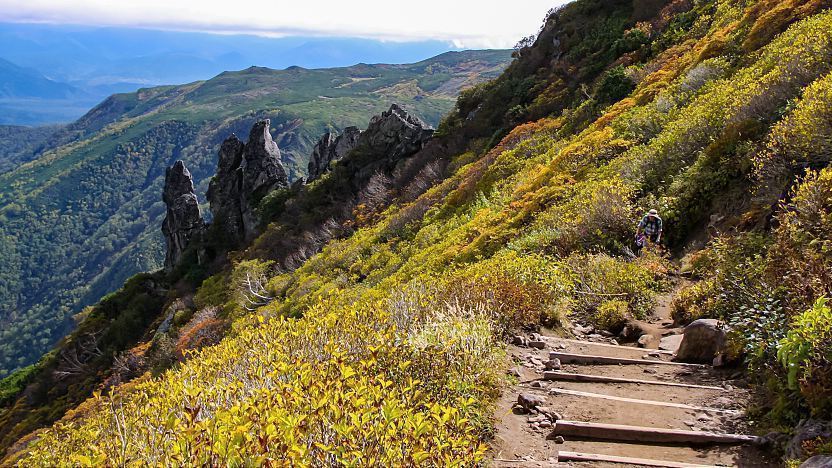 Kurodake Ropeway
Hours
Varies gradually between 8:00-16:00 during winter and 6:00-18:00 during summer
Closed
Occasional closures for maintenance in the off-seasons
Admission
2400 yen round trip (ropeway); 800 yen round trip (chair lift in summer)
Questions? Ask in our forum.