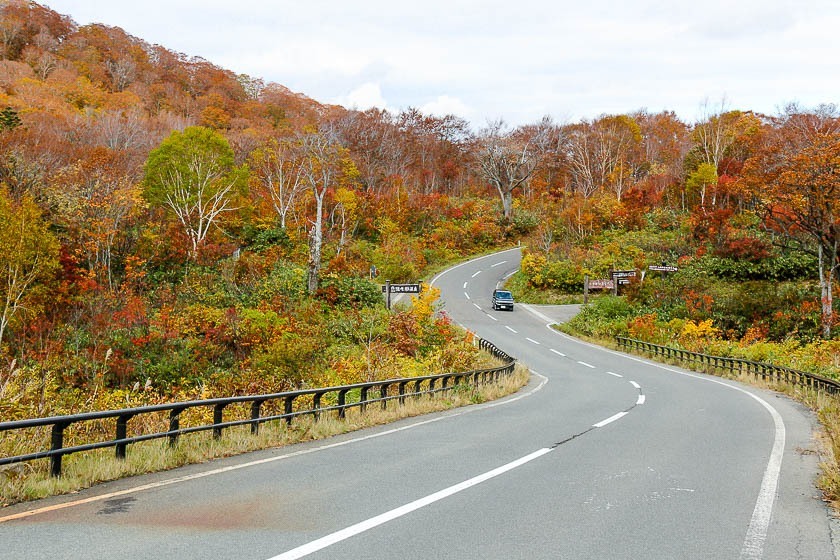 After yesterday's adventure in Aomori Prefecture, I made my way about two hours south to Hachimantai in Akita Prefecture. The area is known for its numerous hot spring facilities and is also a popular autumn color destination. I started my day from the top at around 1000 meters and ended at an elevation of around 750 meters. Like yesterday, I found the colors to be the best at elevations between 600 to 800 meters, while the leaves have started falling between 800 to 950 meters and the season is completely over above the 1000 meter mark.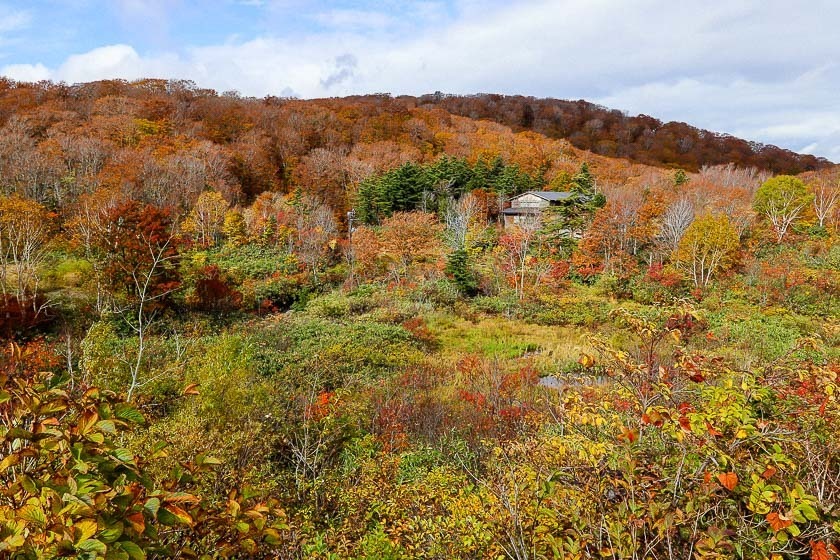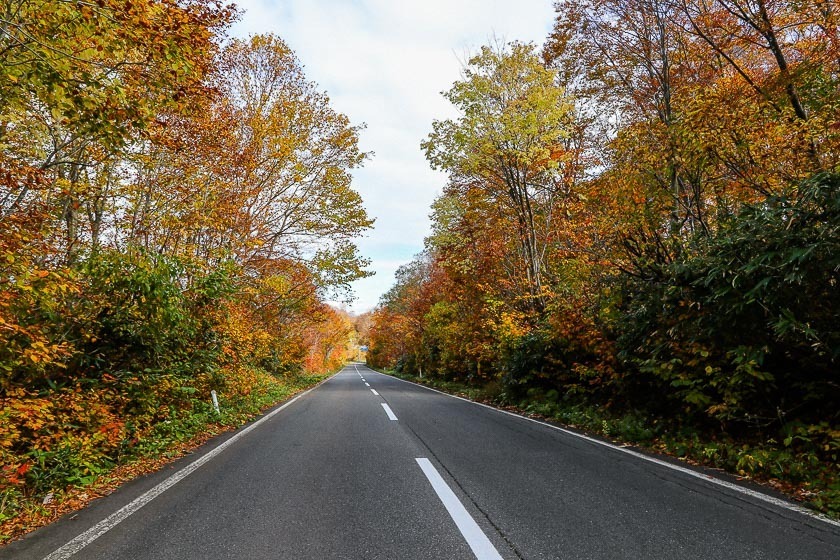 I expect the colors at Goshogake Onsen to hold on till around the end of this week and the ones at Onuma Pond to last a few more days longer. The best views I had were at Tamagawa Onsen and they should remain good to see for another week or so baring inclement weather.
On the way up to the mountain, I found the colors and leaves getting increasing sparse. Conversely, the colors got more intense going down the mountain before they became green, kinda like watching the autumn color season progress in reverse. The season is virtually over around the top of Mount Hachimantai and the trees along the slopes are also in the final stages of their winter preparations. However, look out points along the way offer some colorful vistas of the trees at lower elevations in the distance.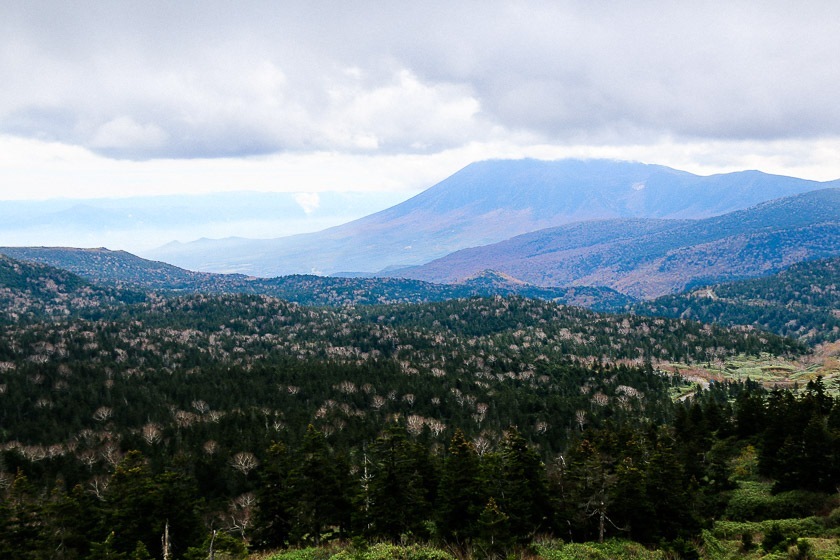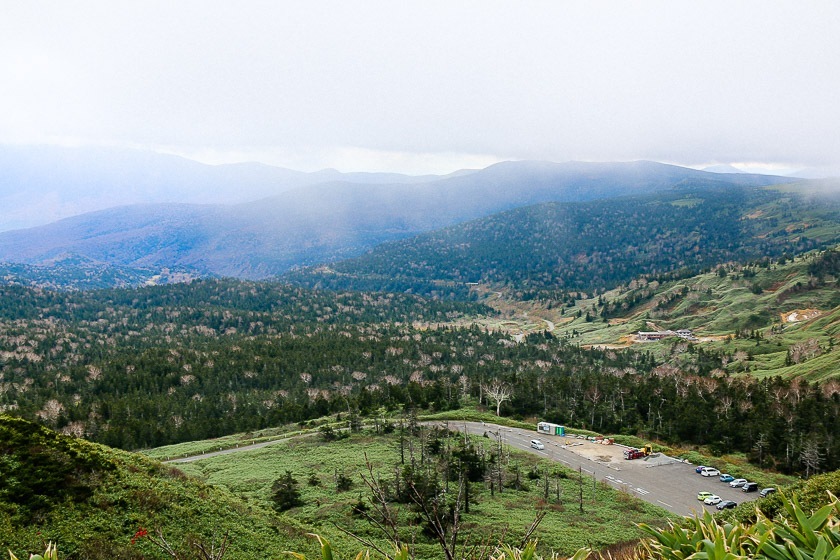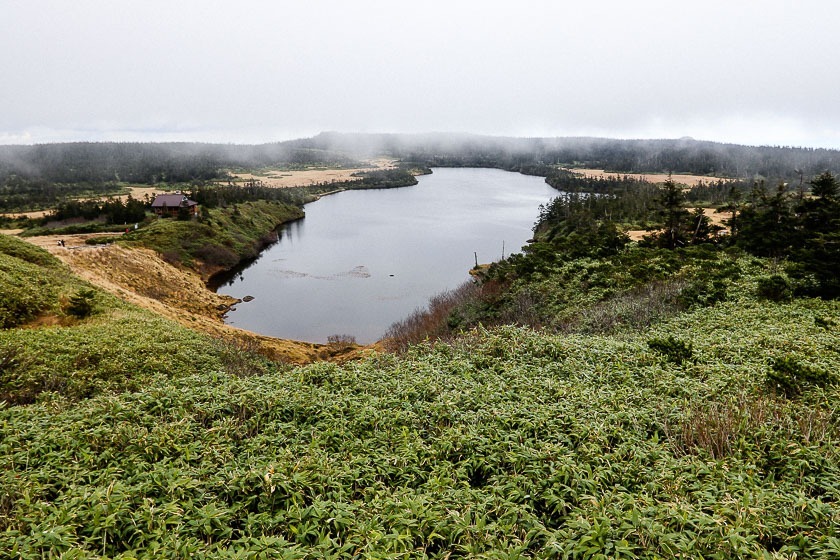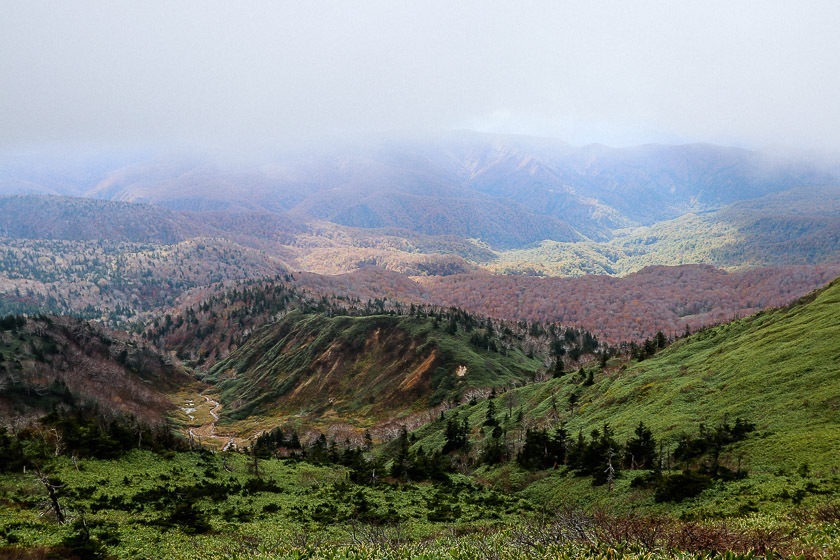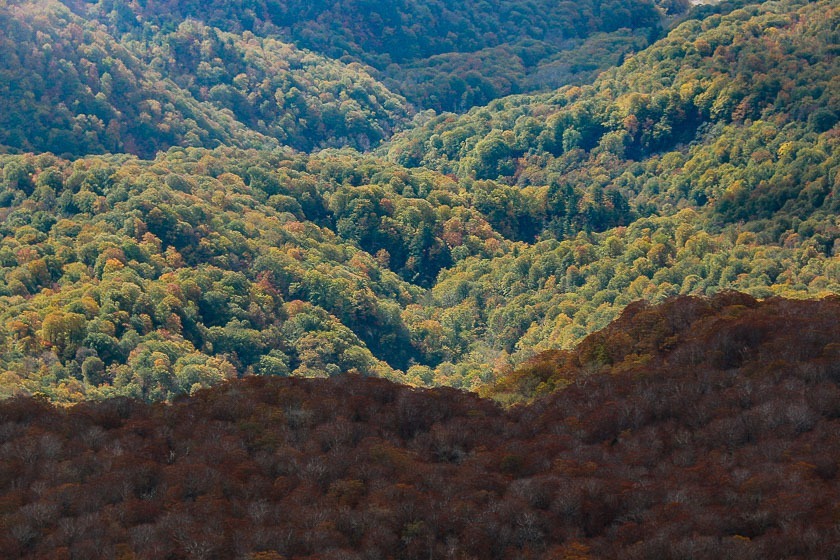 Goshogake Onsen is a hot spring facility about a 15 minute drive from Mount Hachimantai. I found the colors here to be at the tail end of their peak with more leaves on the ground and a few patches of color. A 40-minute walking course near the accommodation facility brings visitors to see the source of the hot spring waters and bubbling ponds.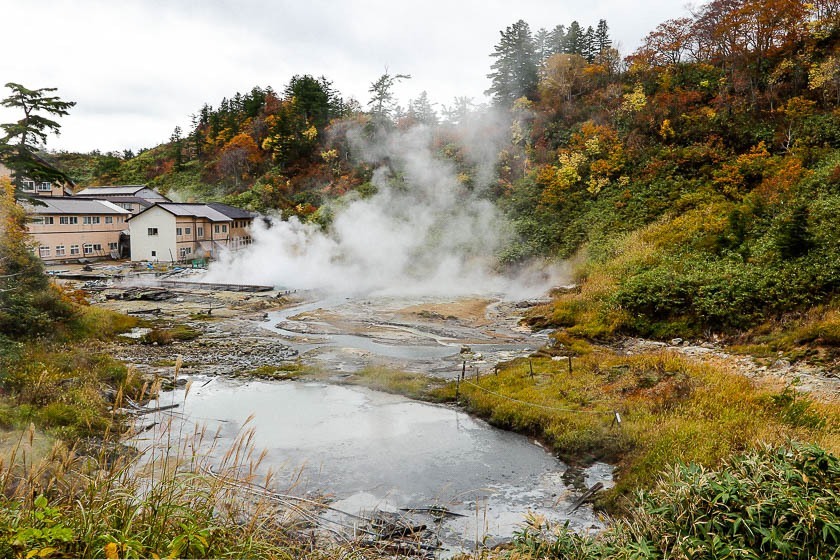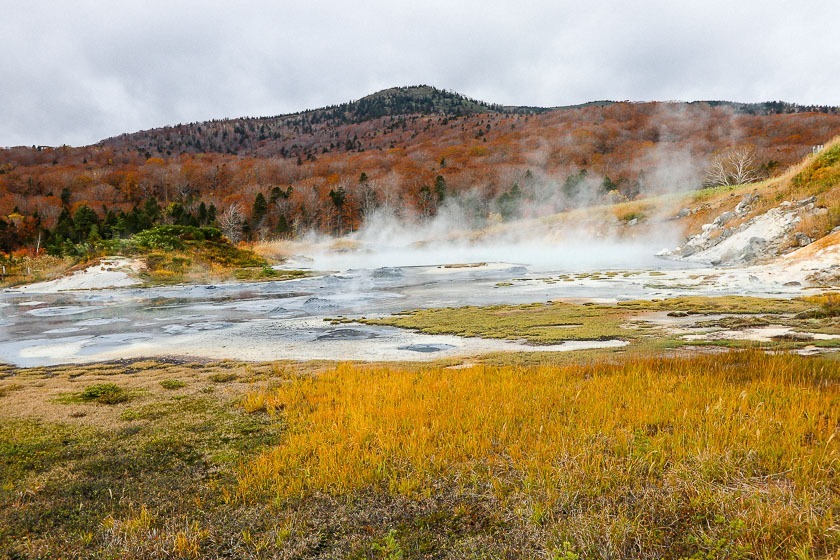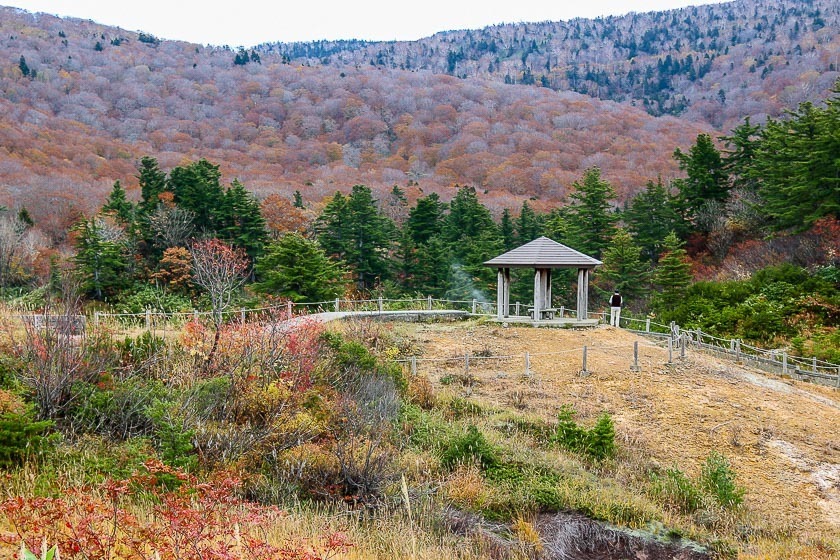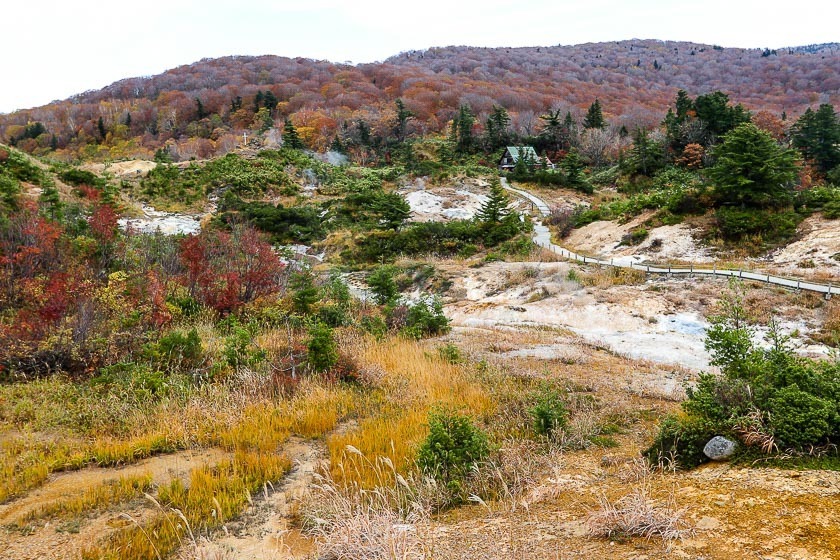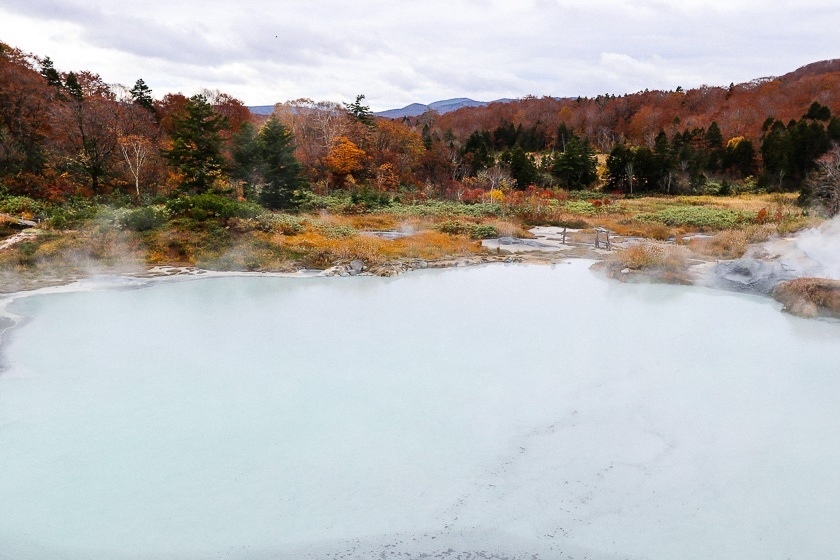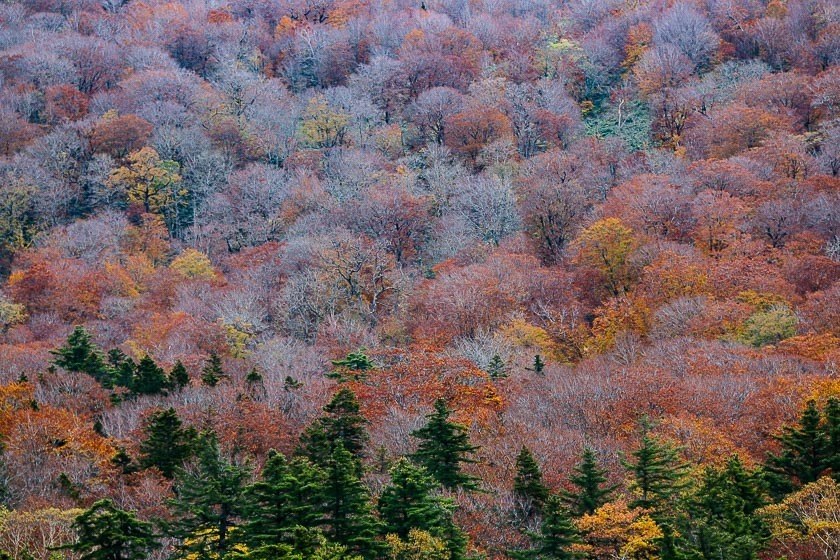 Moving down a few meters, Onuma Pond had provided some of the better colors I saw today. A leisurely loop around the pond takes about 20 minutes and takes one through tall grass as well as a colorful wooded area. I found the colors to be faring slightly better compared to Goshogake Onsen but it seems that the leaves are fast fading.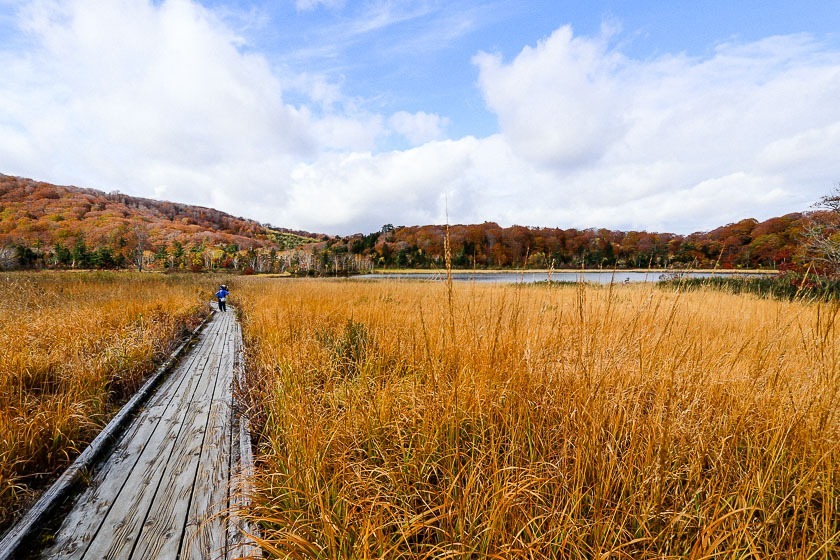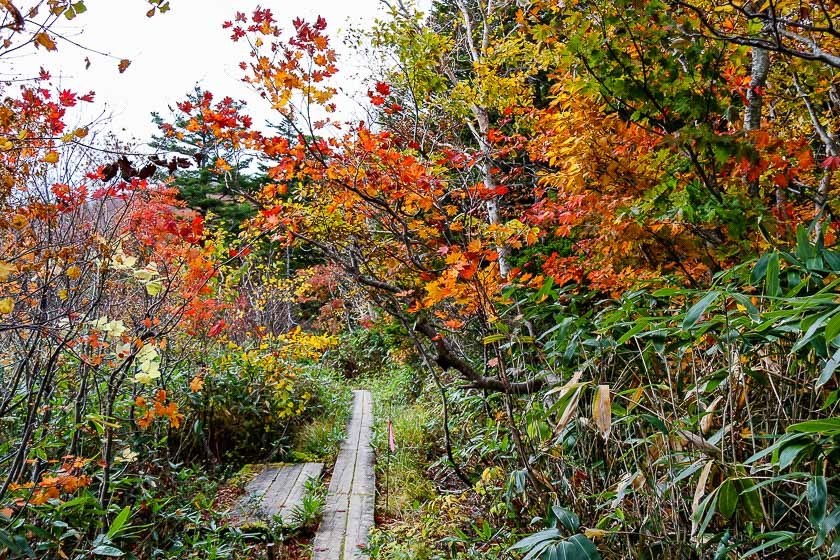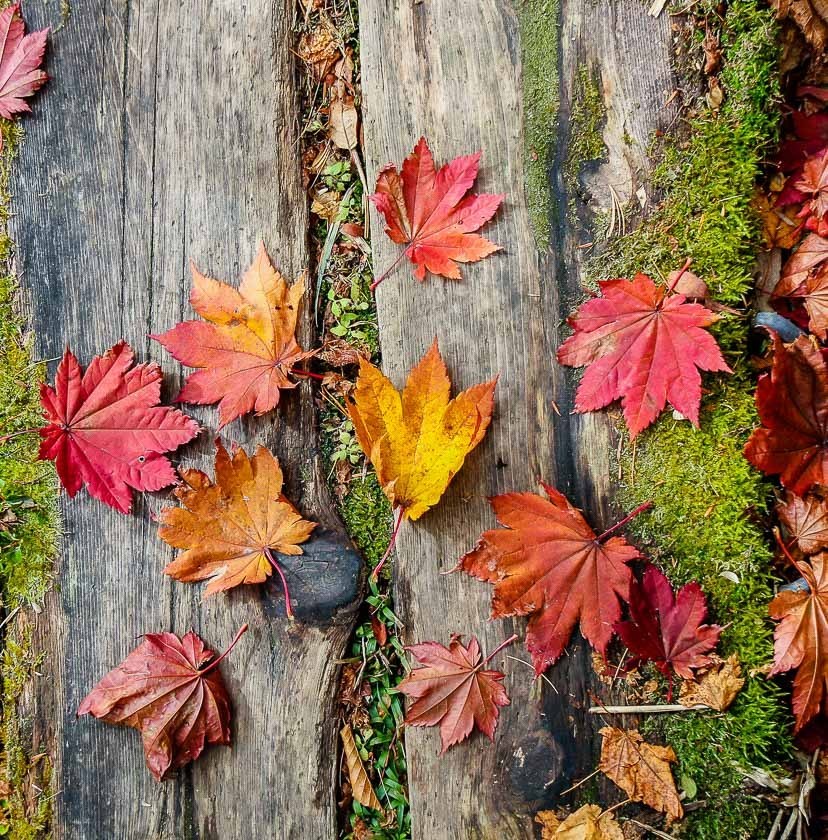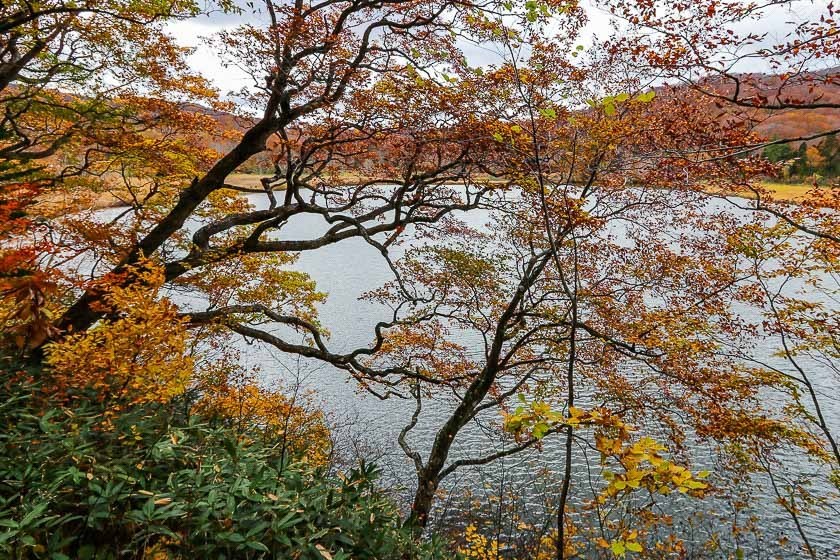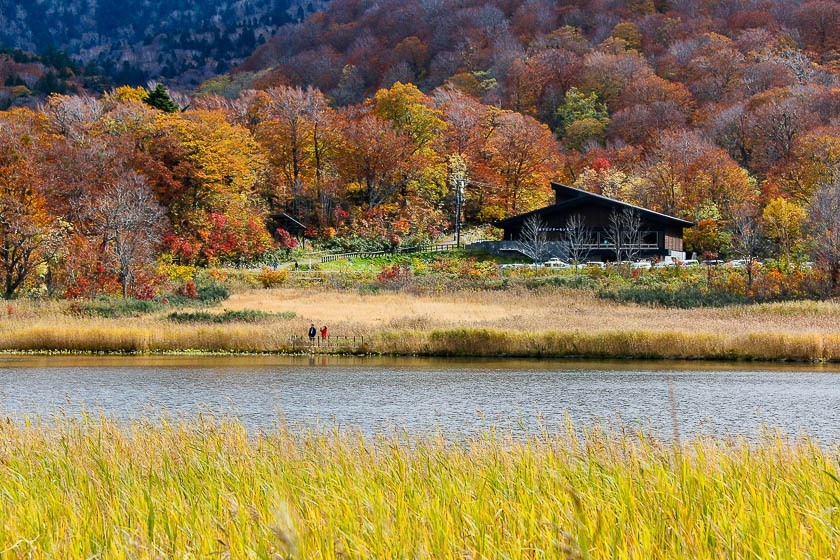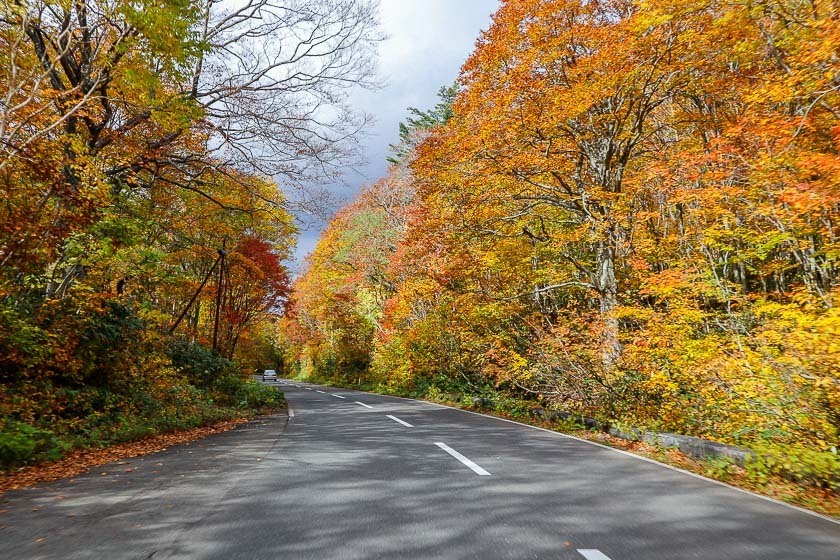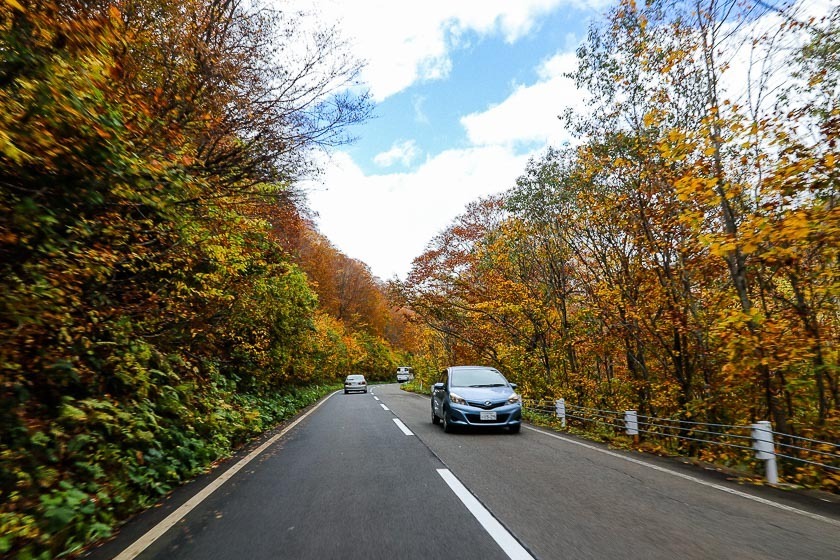 Finally, I arrived at Tamagawa Onsen which sits at an elevation of around 750 meters, and it was here that I saw the best colors all trip. The slopes behind the hot spring facility had lots of color and should remain at their best for at least another week or two.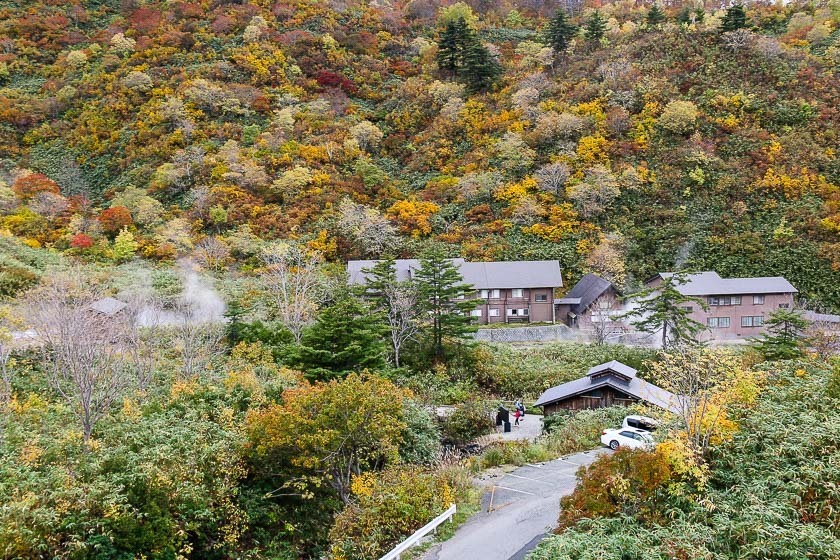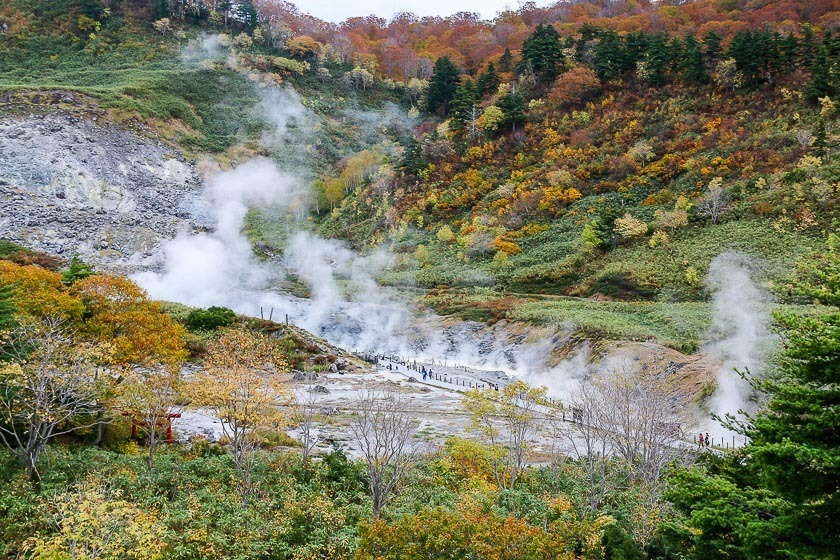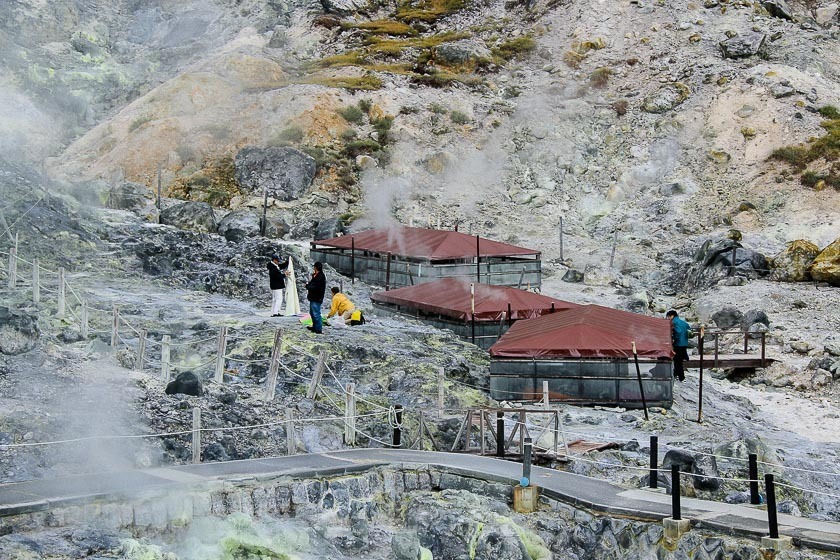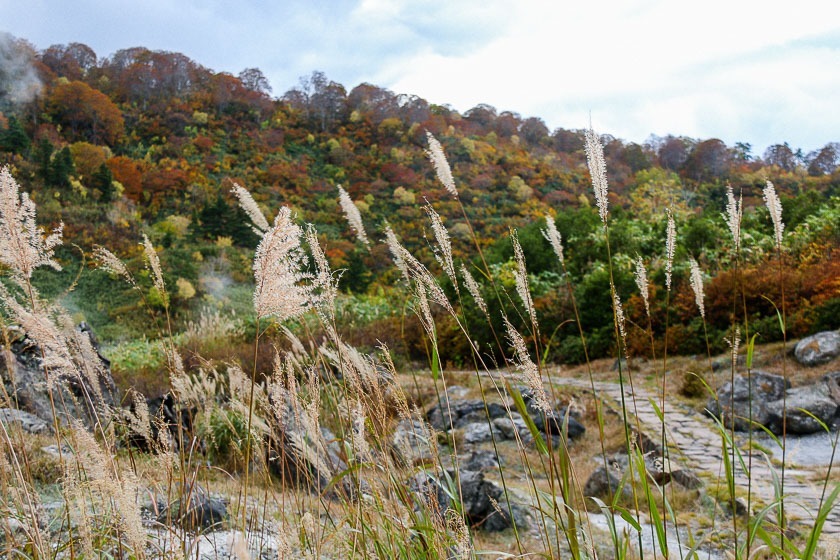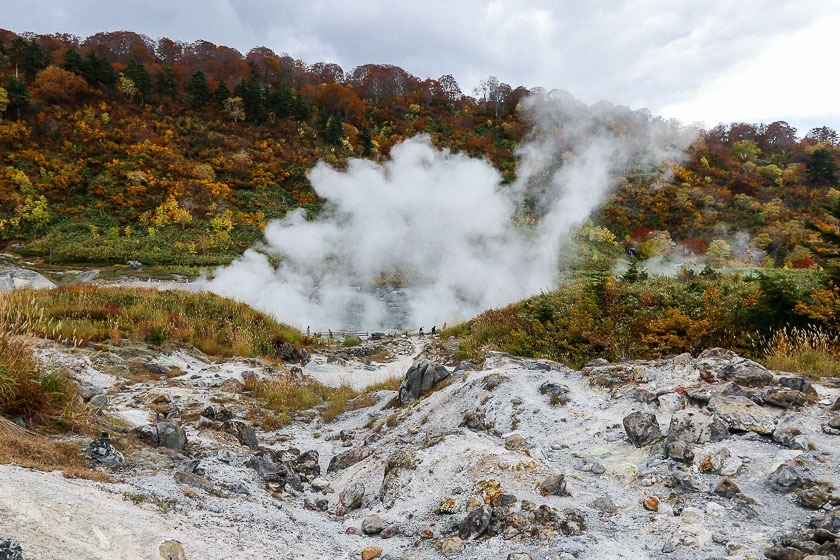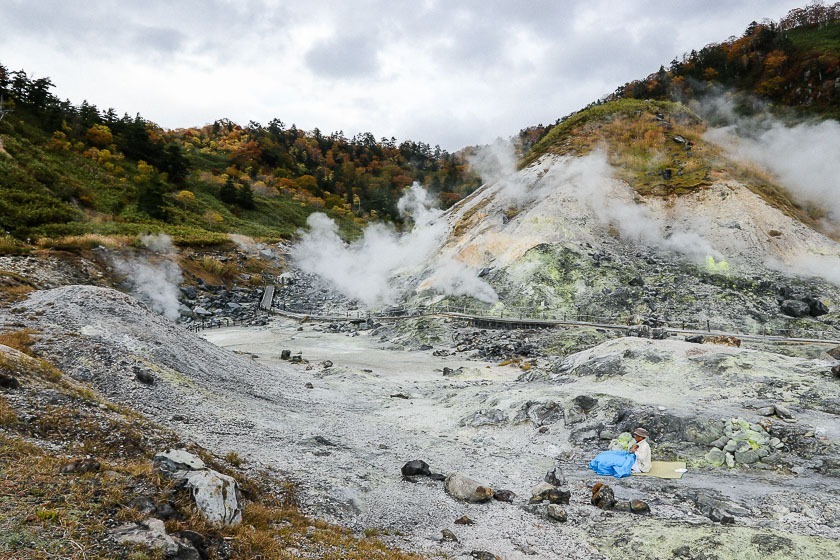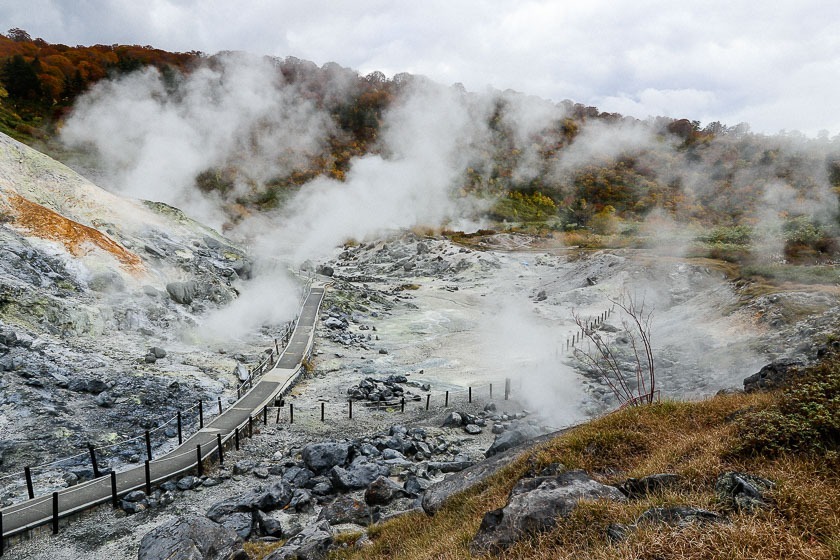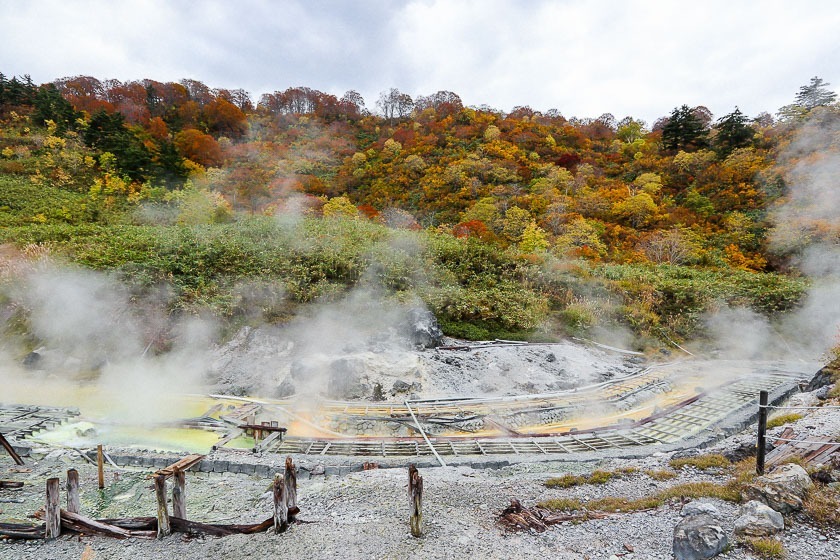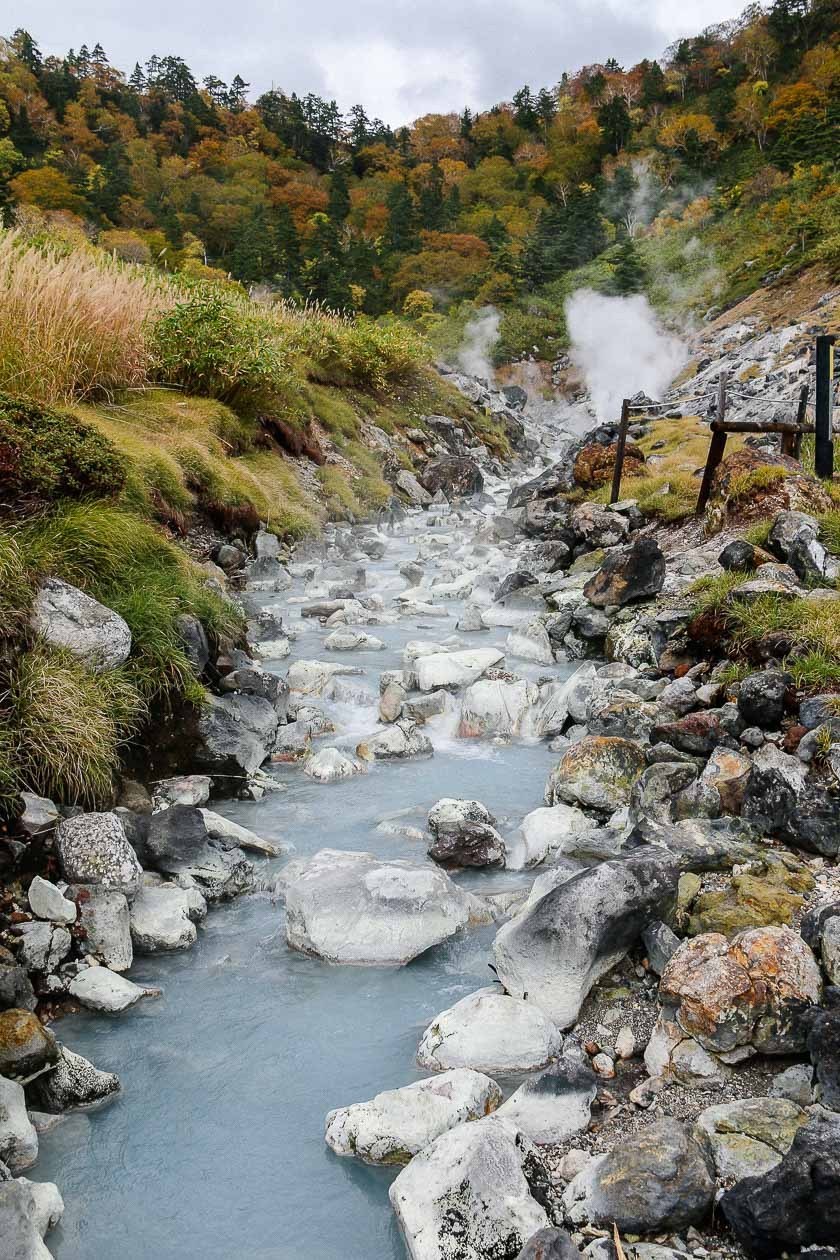 Questions? Ask in our forum.