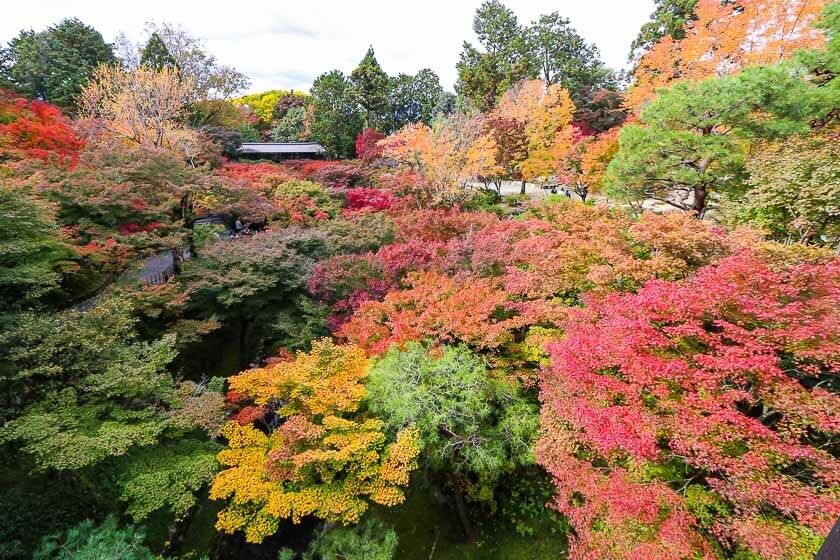 As we head into mid November, the autumn colors have started moving down towards the major cities on the main island of Japan. Matt was in Tokyo two days ago and reported that the colors were just starting to change. Today, I visited Kyoto for the first time this season to check out the state of the autumn colors in the former capital. I am pleased to report that the colors in the spots I visited were about halfway towards their best. Nice weather is forecast for the next week, and I expect the best viewing to start from the second half of November.
Measures put in place to prevent the spread of the coronavirus were carried out at the spots I visited today. The checks included compulsory mask wearing while on the temple grounds, hand sanitizing and taking of body temperature before entering the paid areas.
Sanzenin is a popular temple in the rural mountainous town of Ohara in northern Kyoto. Seasonal flora can be seen in the expansive temple grounds, and the autumn colors at Sanzenin are quite impressive during the peak of the season.
I found the maple trees here to be fast approaching their peak, and with nice weather forecast for next week, I expect the best viewing to continue through the end of November. In November, Sanzenin is open 30 minutes earlier at 8:30, instead of at 9:00.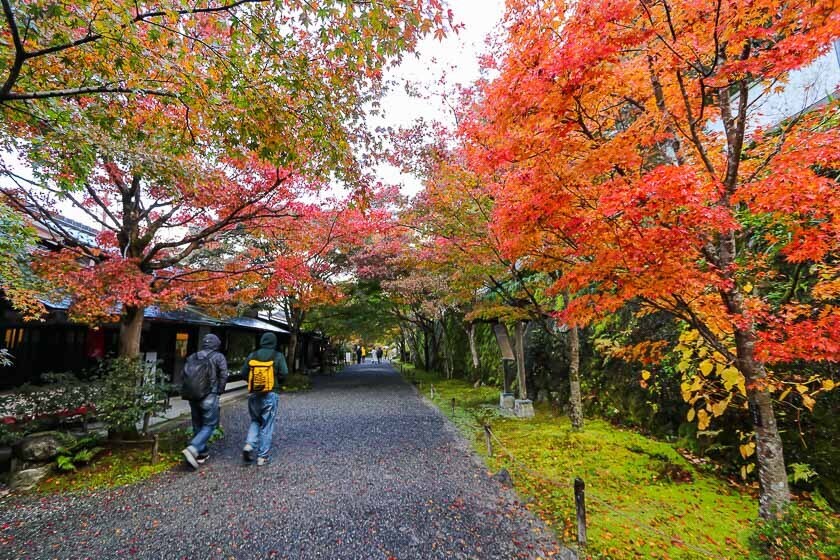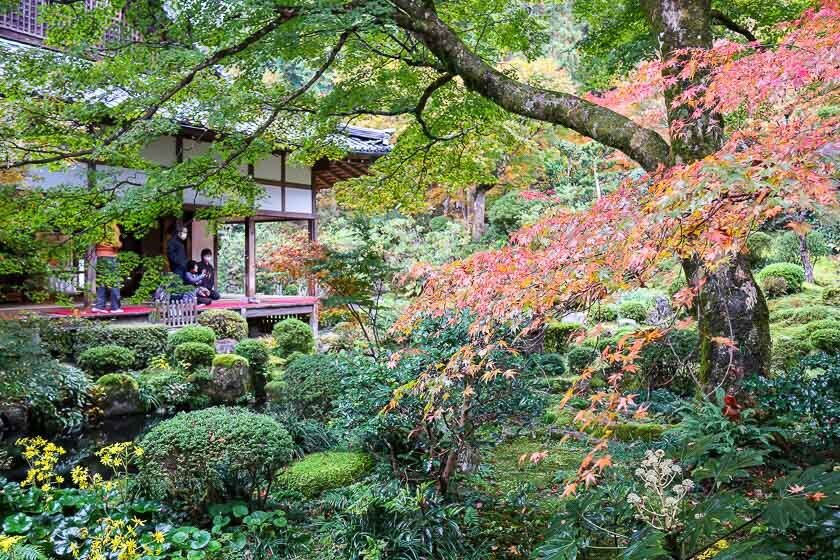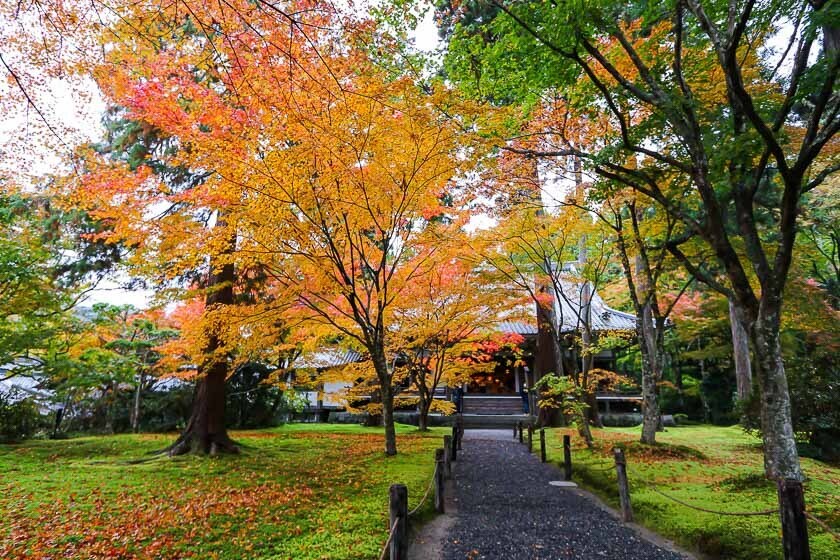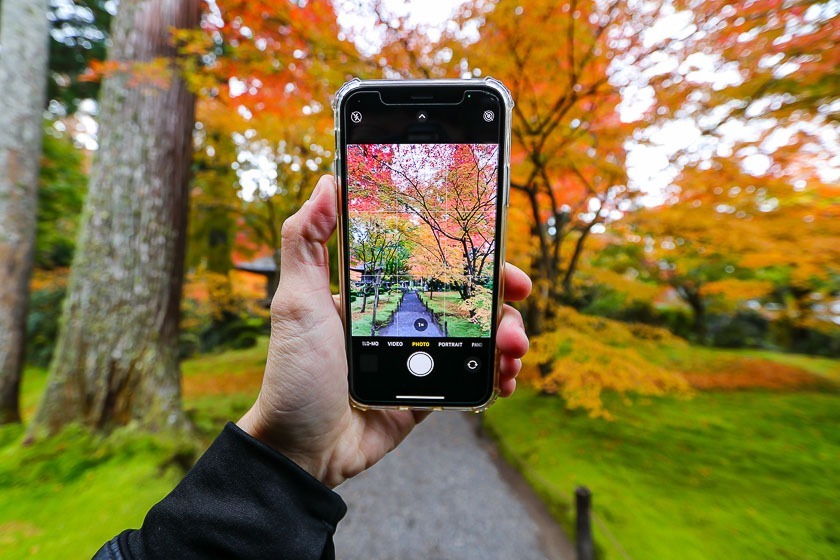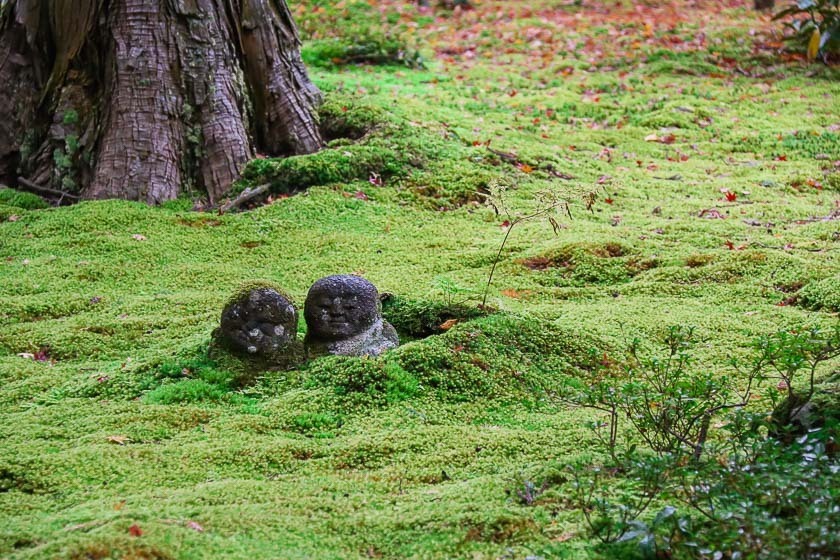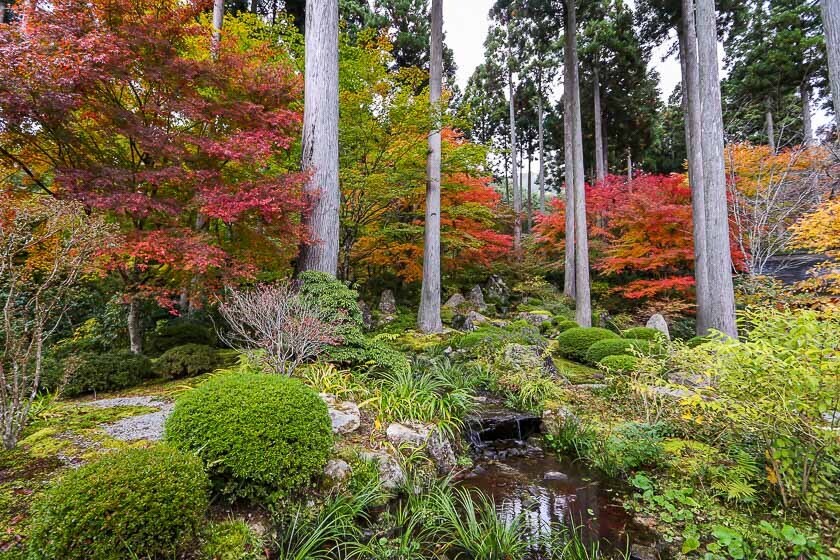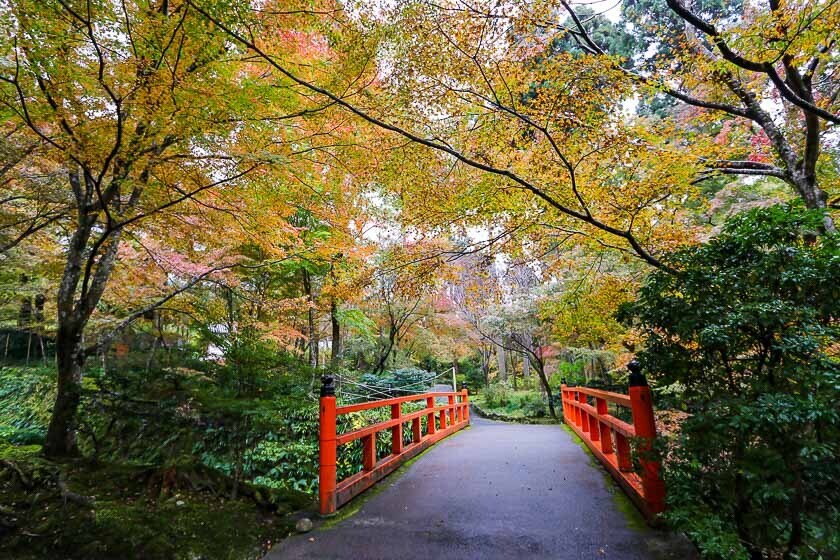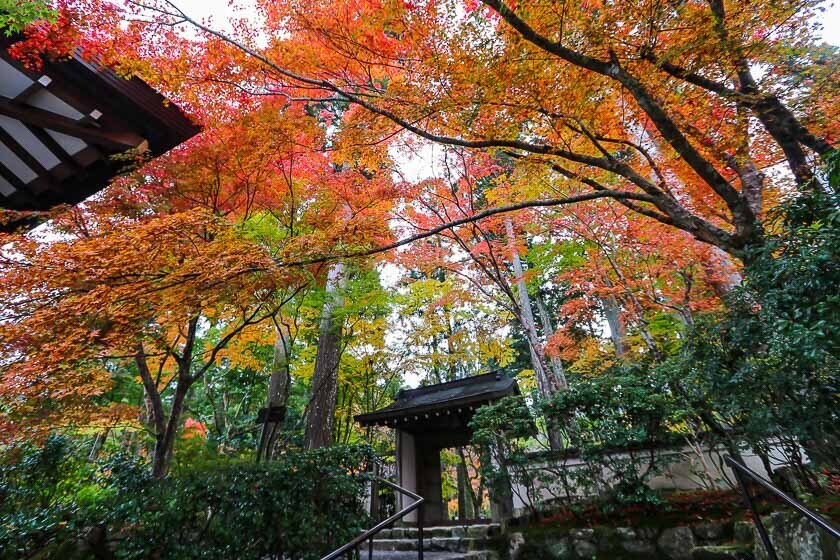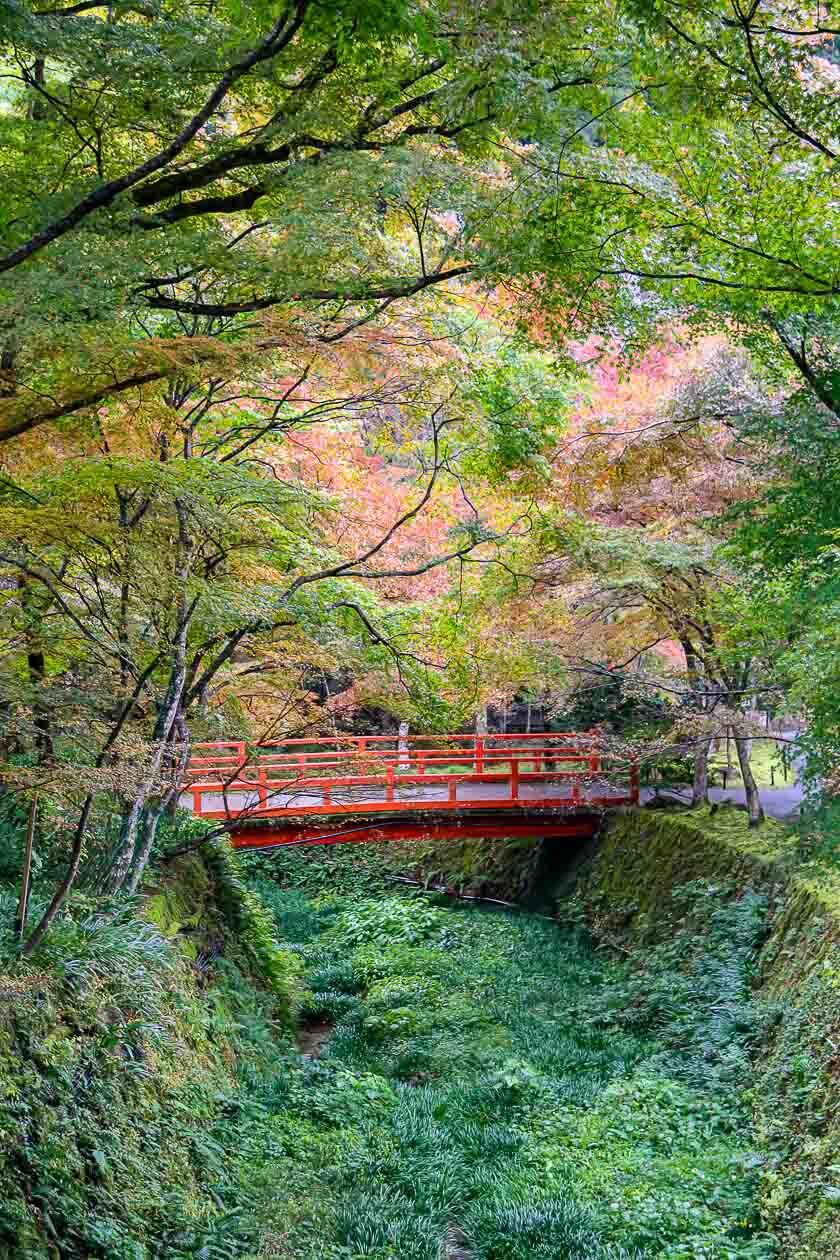 Next on my list was Eikando Temple, one of Kyoto's best autumn color spots. Until December 6, there are daily evening illuminations at Eikando from 17:30 till 21:00 (entry until 20:30). Note that admission to the evening illumination costs 600 yen, and those who enter during the day will have to purchase an additional illumination ticket. Regular day time admission costs 1000 yen.
This year, due to special measures taken to prevent the coronavirus, visitors to Eikando Temple have to follow a designated route instead of being free to wander about the temple grounds as it was the case before. This designated route opens up a few more areas that were previously closed off, which I found new and interesting. The colors at Eikando were just under halfway towards their best, and I expect the best viewing to start from next week and continue through the end of November.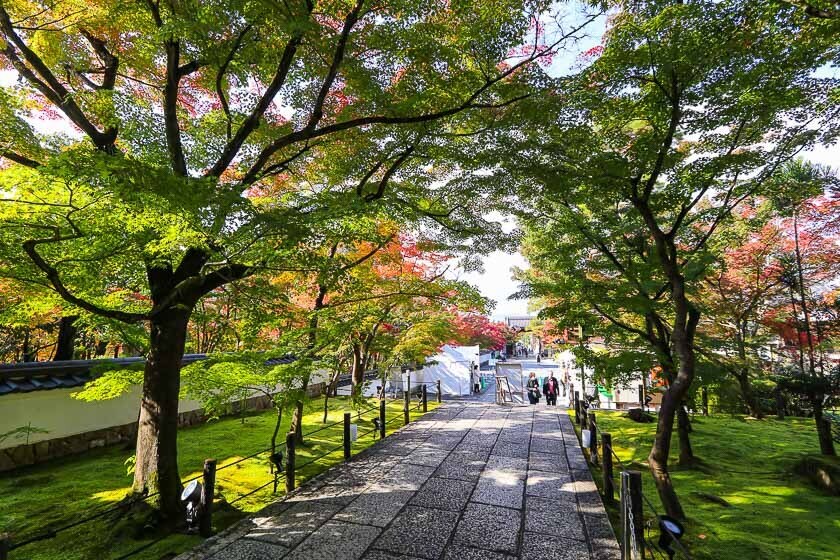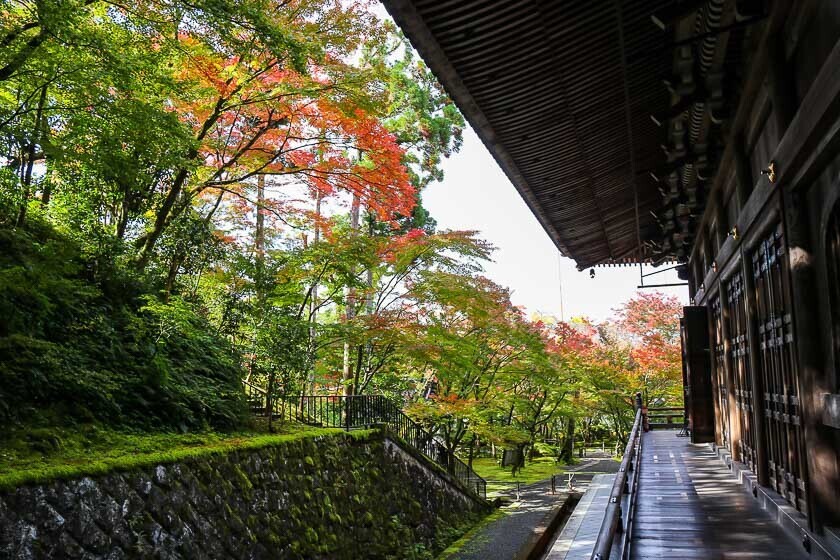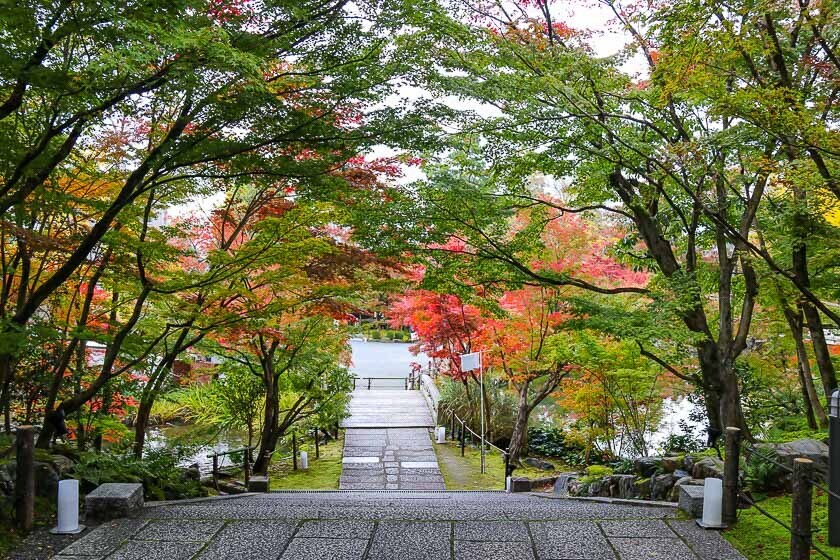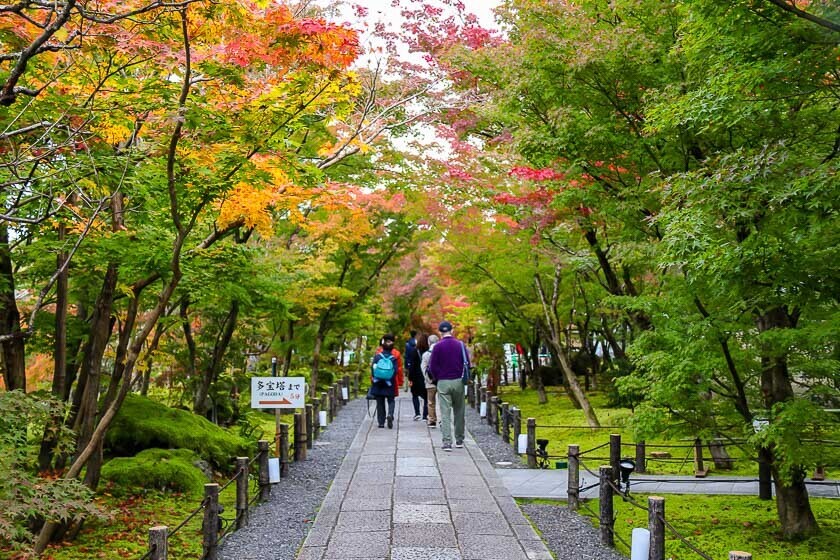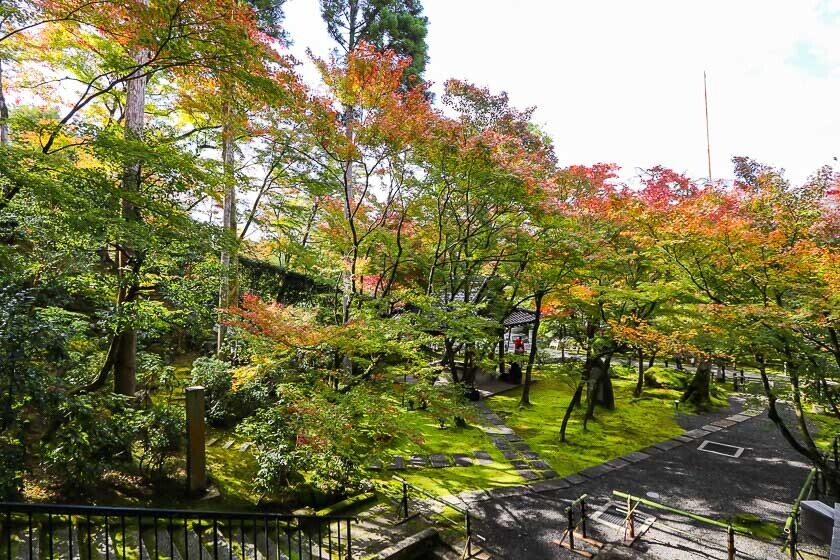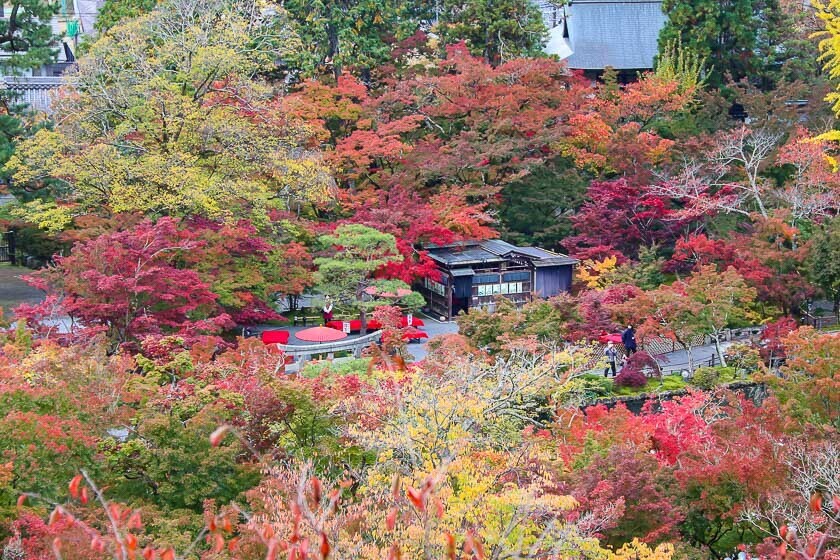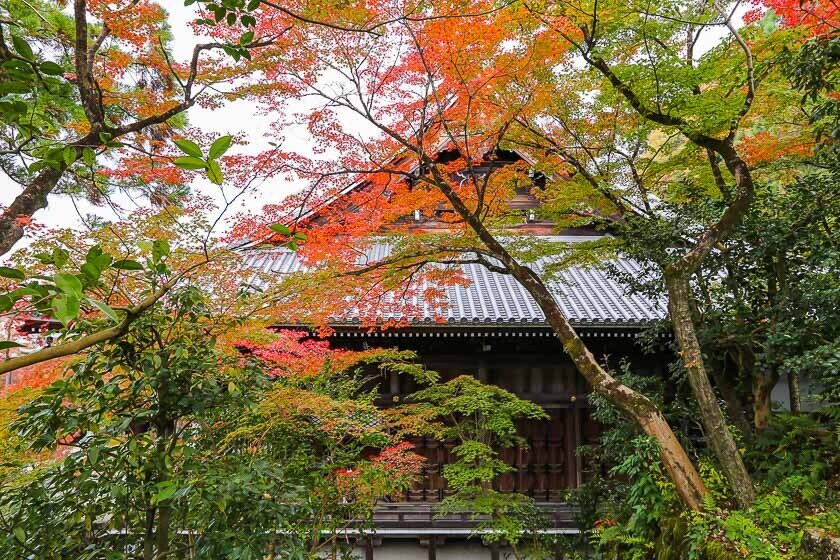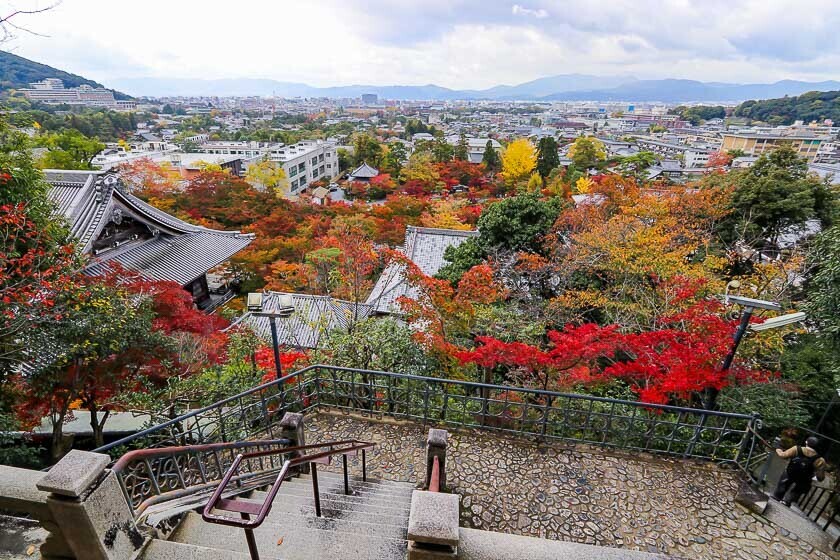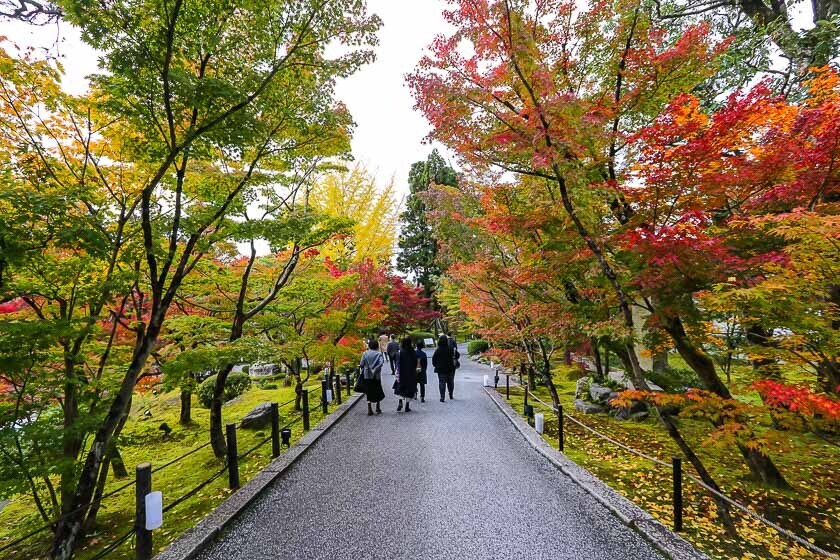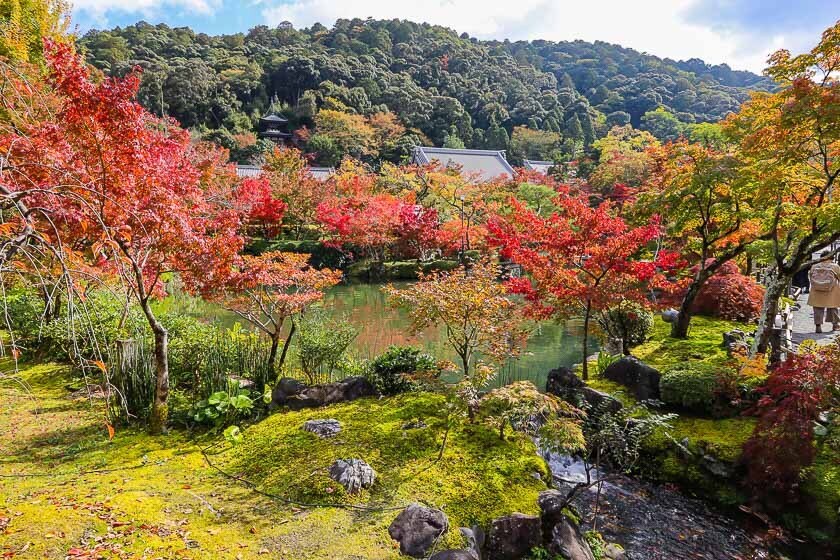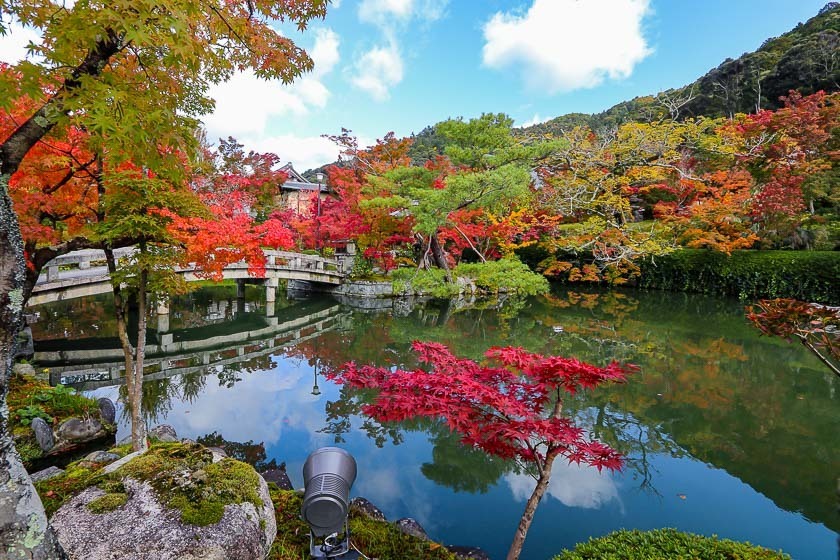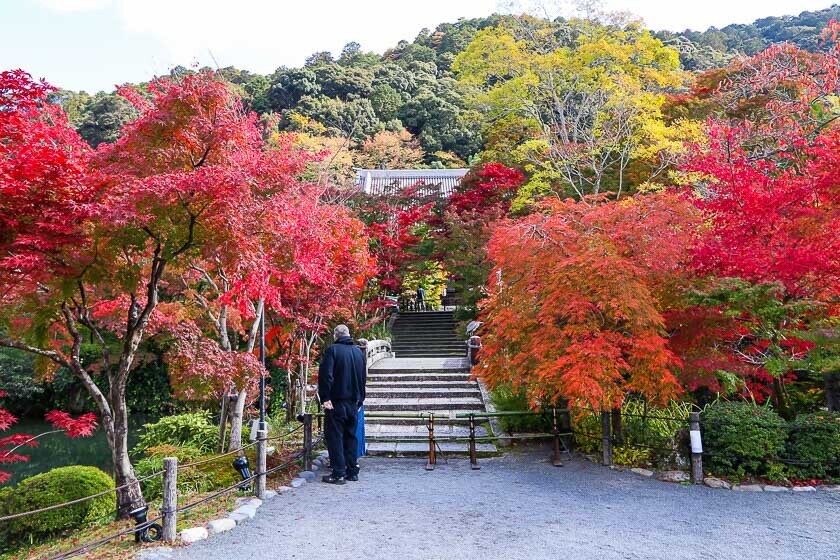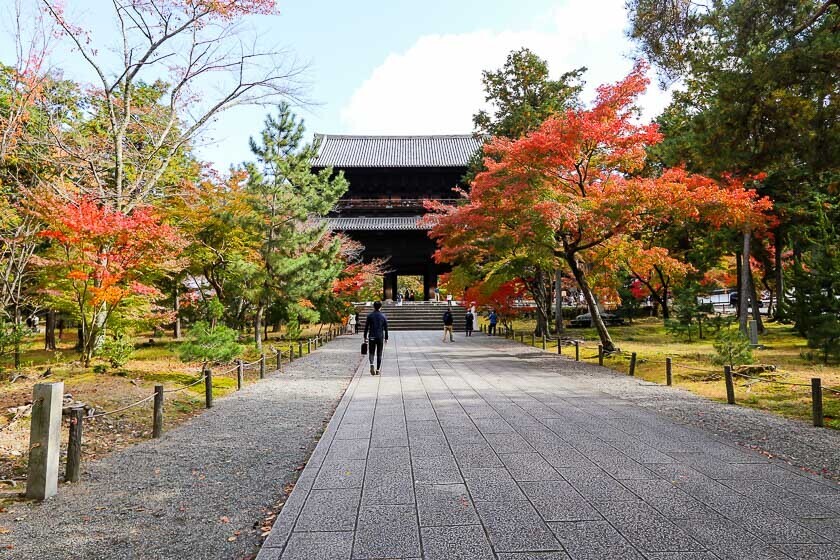 My last stop for the day was Tofukuji Temple, I found the autumn colors to be below the half way mark to their peak. The canopy had more red and orange tones, while the leaves below were still mostly green. I expect the leaves to take on more color over the next week or so and be at their best viewing in the last week of November. Through till the first Sunday of December, Tofukuji Temple is open from 8:30 till 16:30 (entry until 16:00), and admission for just the bridge and Kaisendo Hall costs 1000 yen.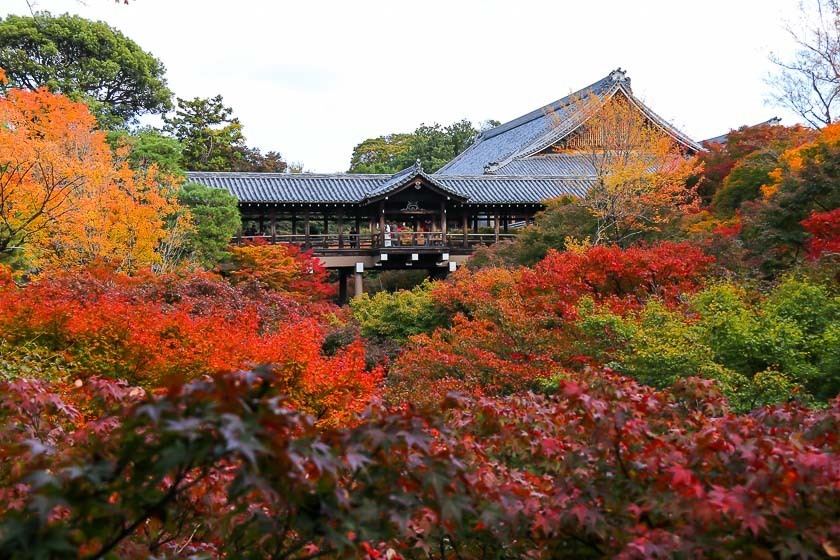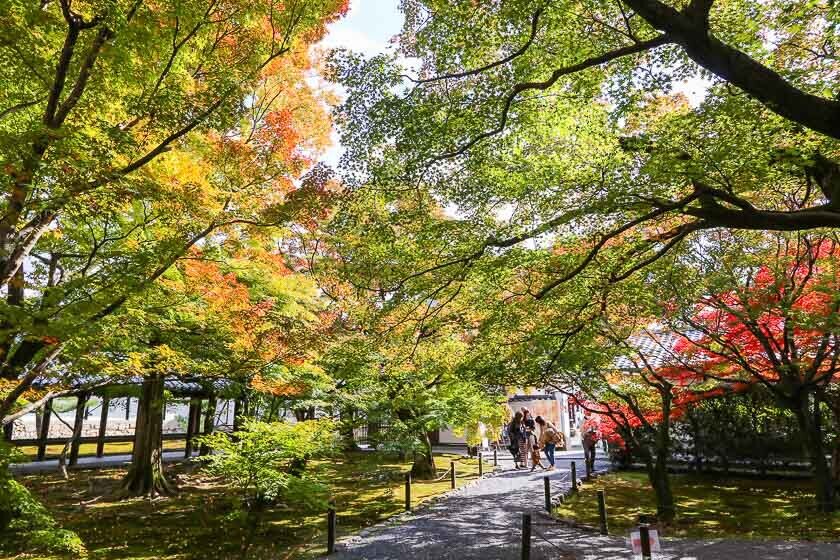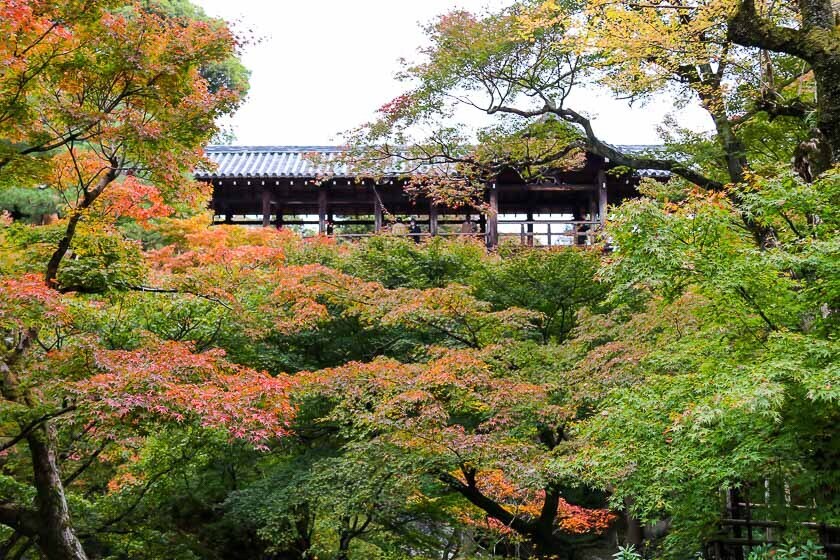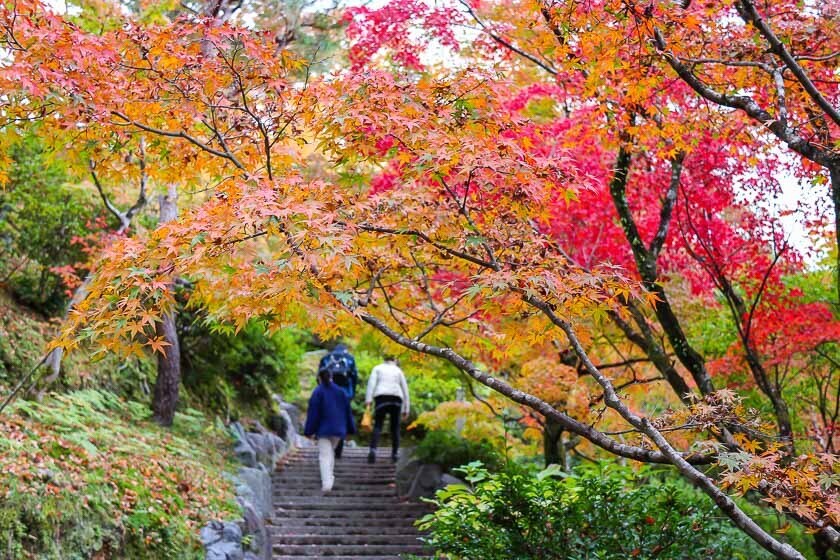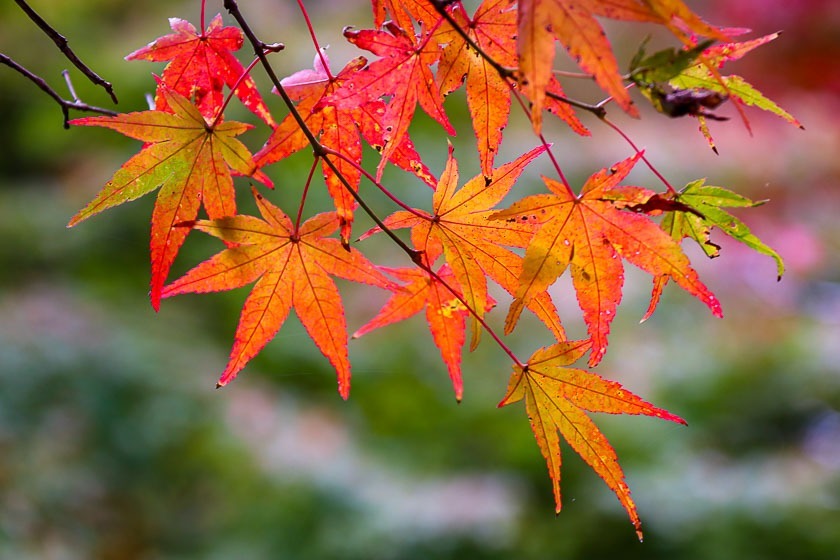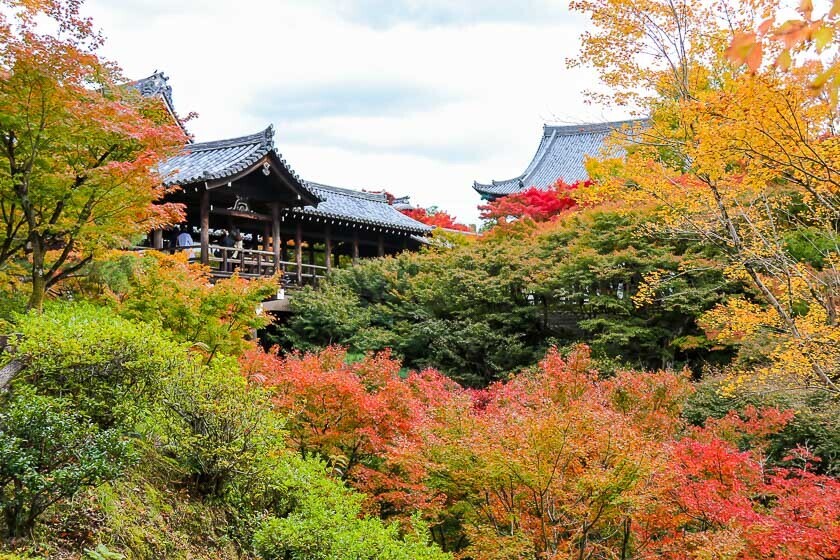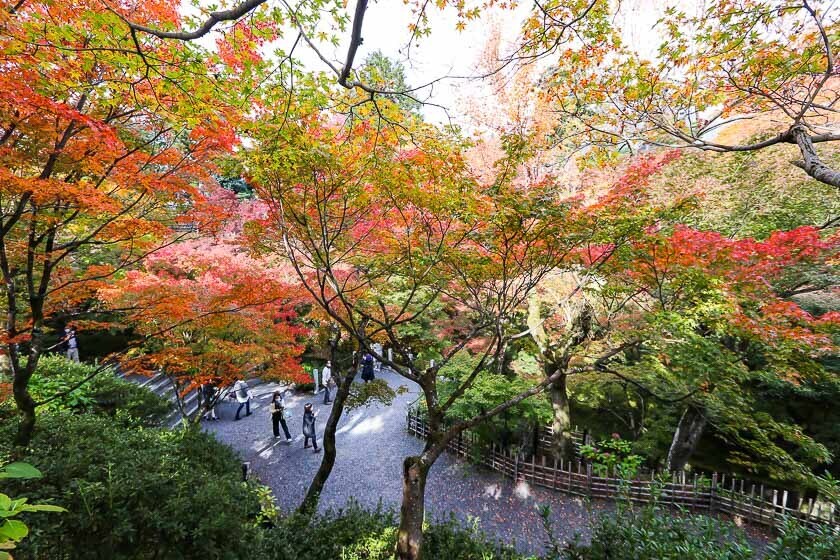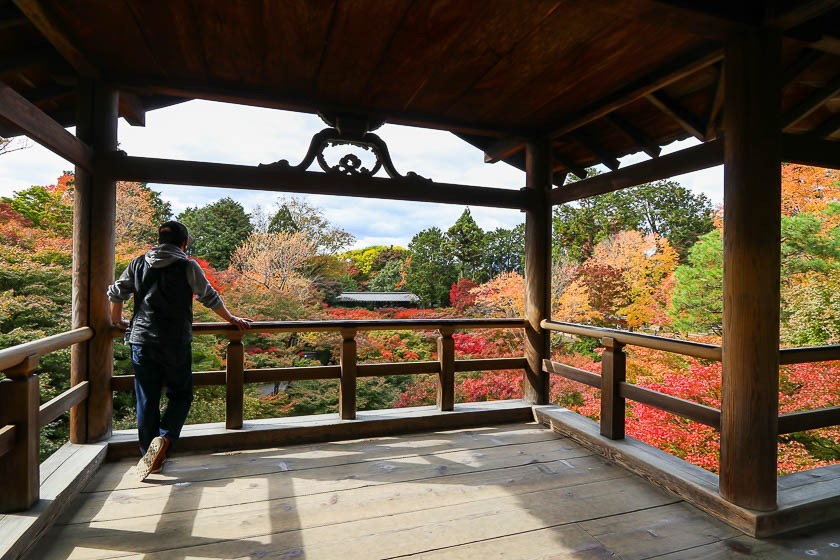 Questions? Ask in our forum.