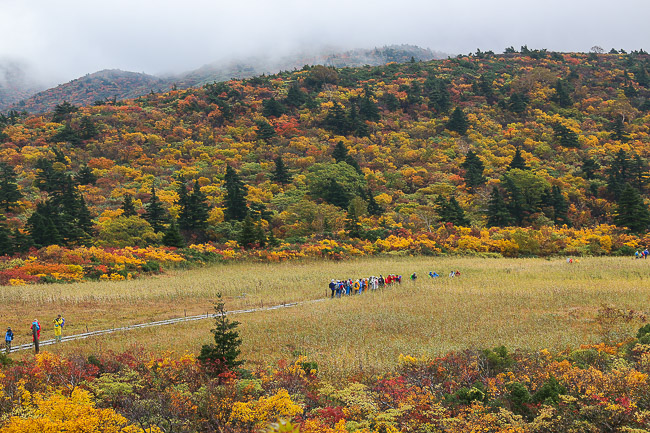 Three weeks into our autumn color reporting, I headed to Mount Kurikoma, a volcano on the prefectural borders of Iwate, Miyagi and Akita prefectures in the Tohoku Region. The mountain is a popular spot for fall foliage and the colors were at their peak when I was there today.
The fall colors are slowly moving down from the highlands and the colder weather this week should encourage the colors to develop and deepen. Stay tuned as we start to ramp up our coverage of some of the best autumn color spots in the country over the coming weeks.
Mount Kurikoma can be approached from the southeast through Miyagi or from Iwate in the north. I started my journey from Ichinoseki in Iwate. There are only two return bus trips a day to Sugawa Onsen, the start of the trail up to Mount Kurikoma from Ichinoseki Station, and a rental car is the best and most convenient option for those thinking about making the trip.
I started my day sunny with blue skies from Ichinoseki, and it took me about an hour to drive my rental car to Sugawa Onsen. Note that the road towards the end can be quite narrow and windy at some times. The autumn colors on the way up were not at their peak and could be more intense. I expect the colors in the lower elevations to develop more over the next few days.
It started raining midway into my drive up and the temperatures were quite cold at Sugawa Onsen, and there was a thick fog covering the area by the time I arrived. However, many people like me were not deterred by the change in weather and the parking area was considerably full, and hikers were changing into their rain gear.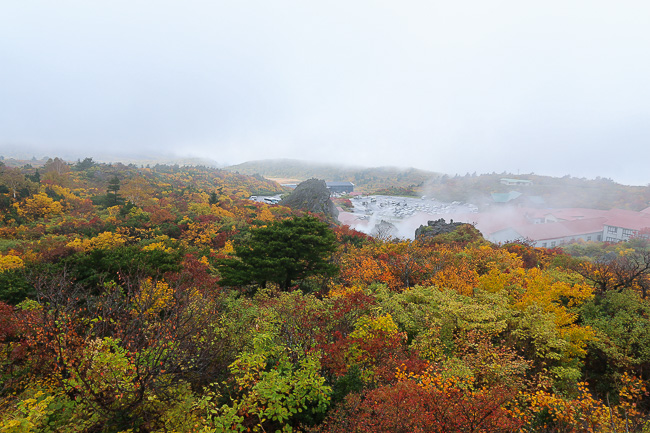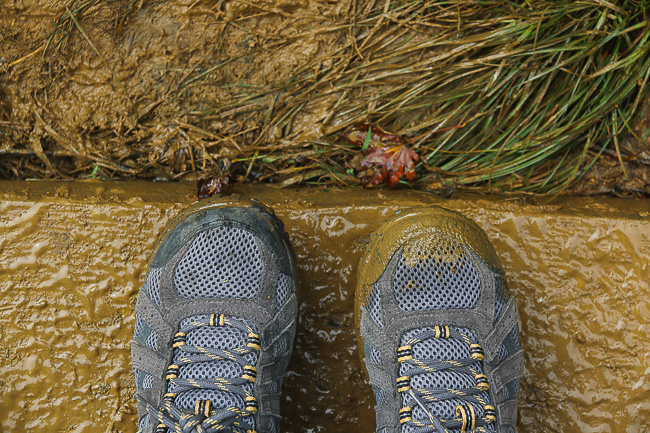 The weather can be quite unpredictable in the mountains and as was the case today. To say that I experienced all types of inclement weather today might be an understatement. I started with blue skies in the city, went through fog, rain, heavy rain, sleet, hail, snow, fog and strong winds. All within a span of five hours. So if you're planning to hike in the mountains, don't forget your warm weather and rain gear.
The colors at Sugawa Onsen, a collection of two onsen lodgings at around 1000 meters above sea level, were at their peak and absolutely beautiful when not covered by the fog. I am sure that it would be even more breath-taking when the skies are blue.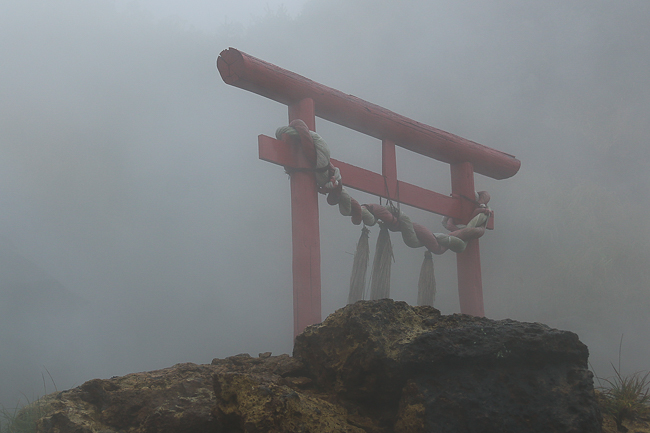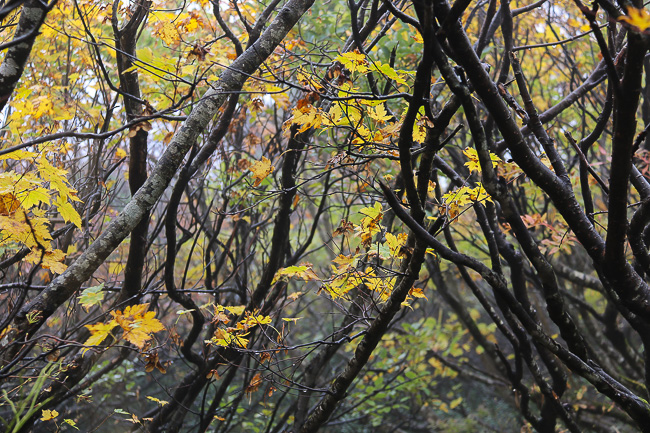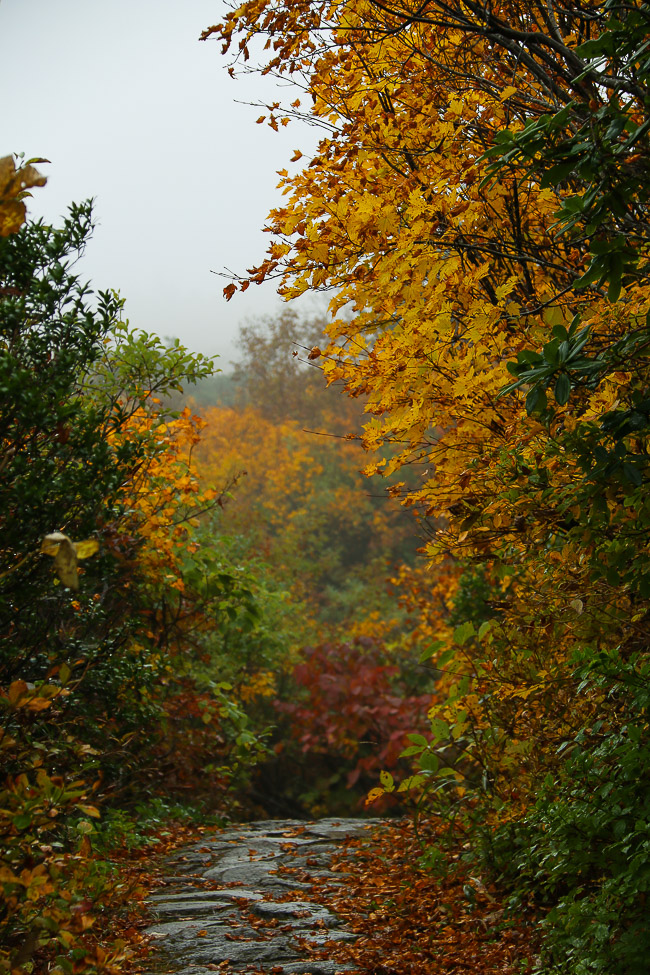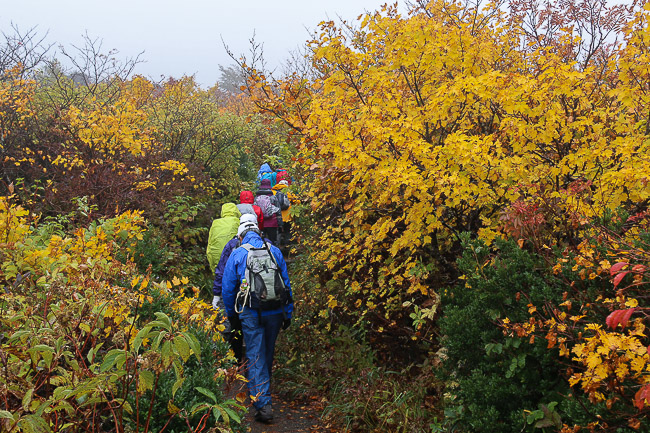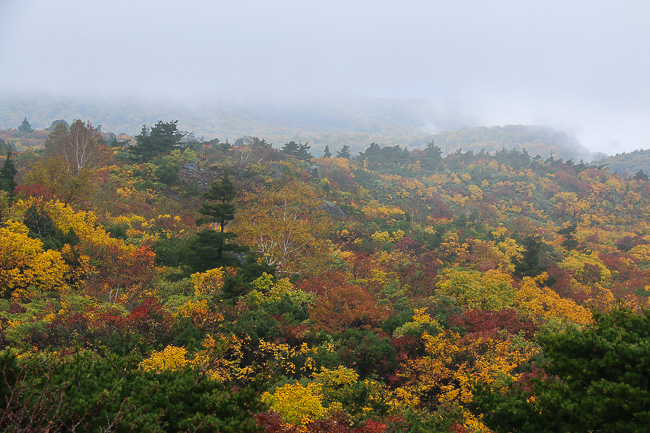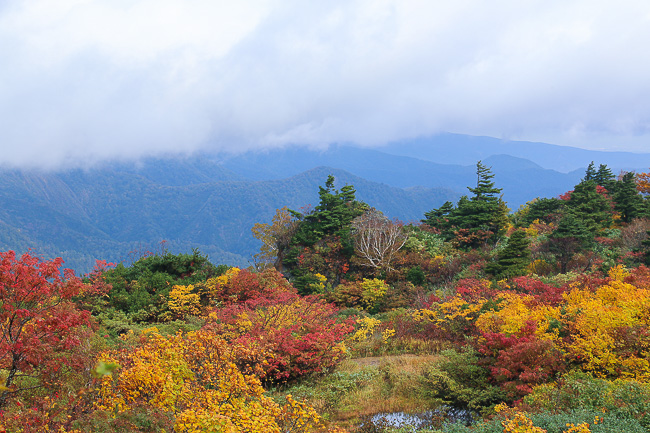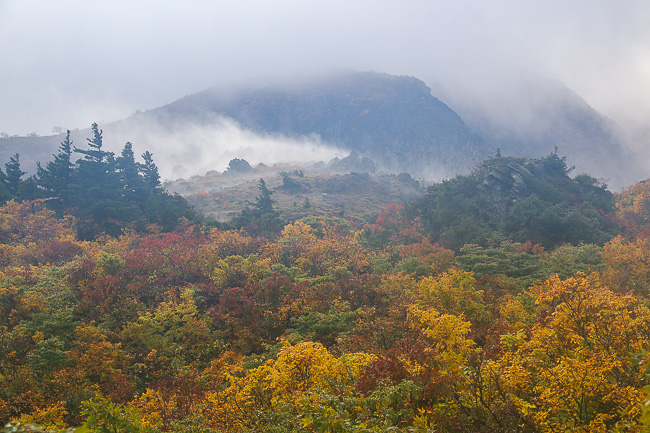 The marshland was extremely beautiful, with its golden grass bordered by all the colors.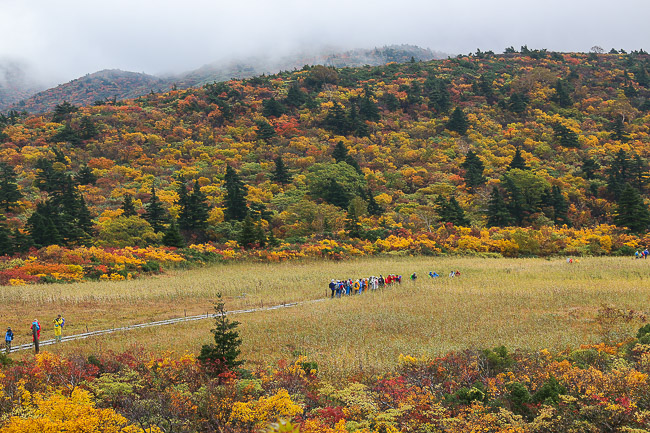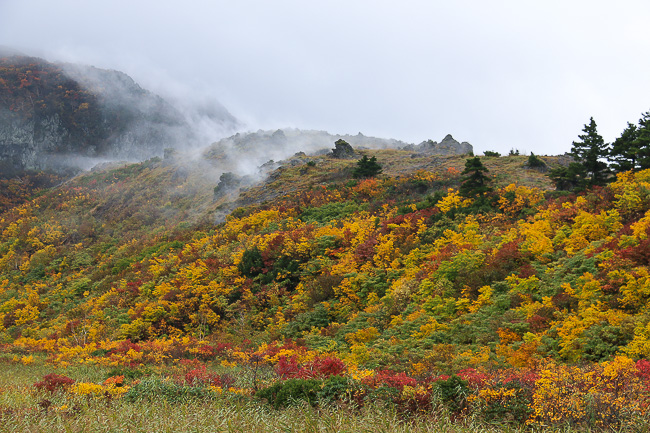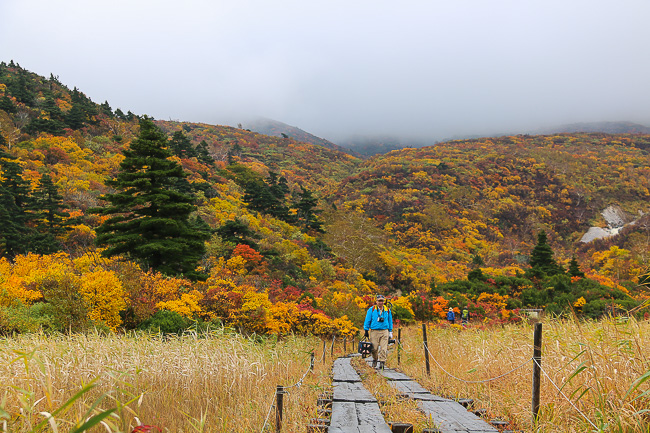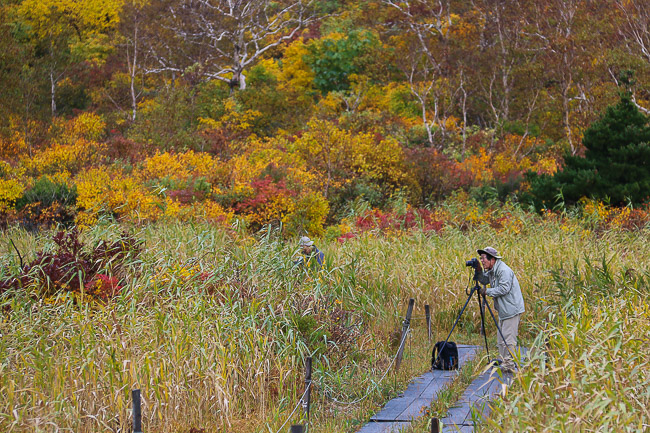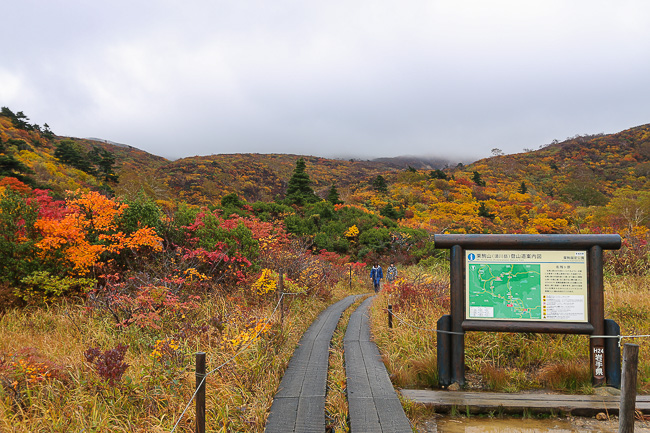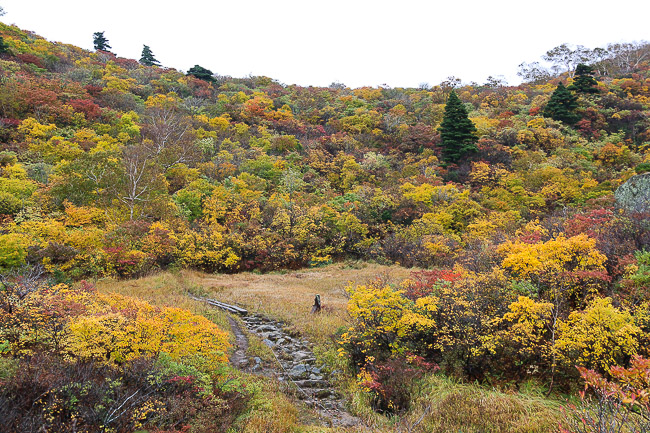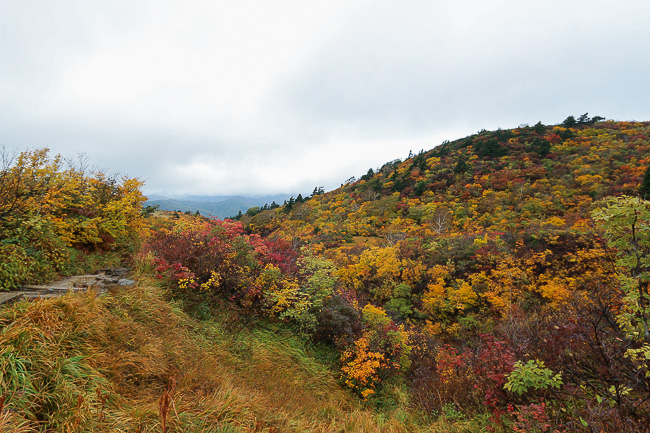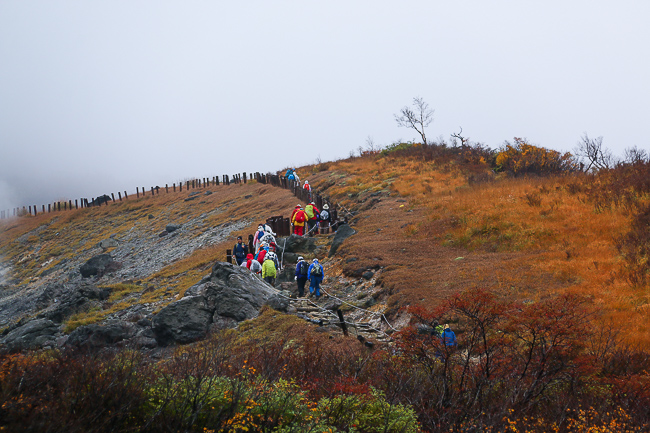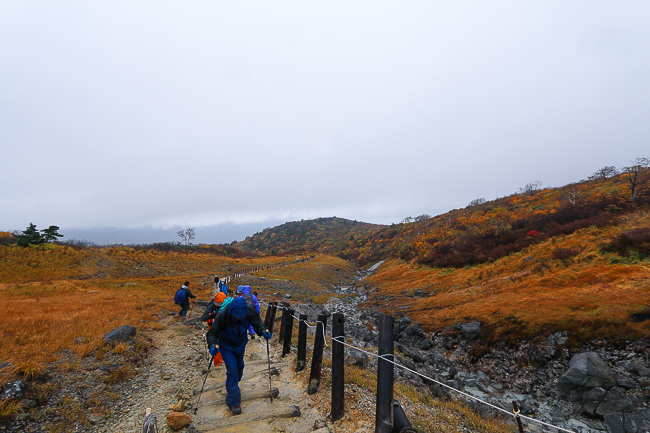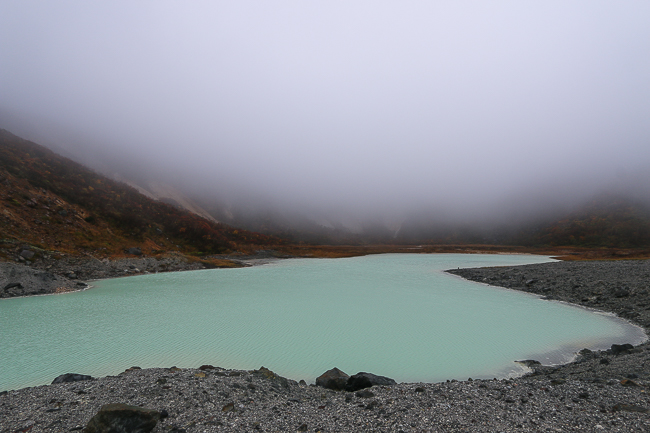 It started snowing as I made my way up to the summit of Kurikomayama and the snow only got heavier as I went on. There was not much fall colors to see towards the top except for snow, evergreen sasa bamboo and strong winds. I'm sure that the peak offers views of the city below on clear days.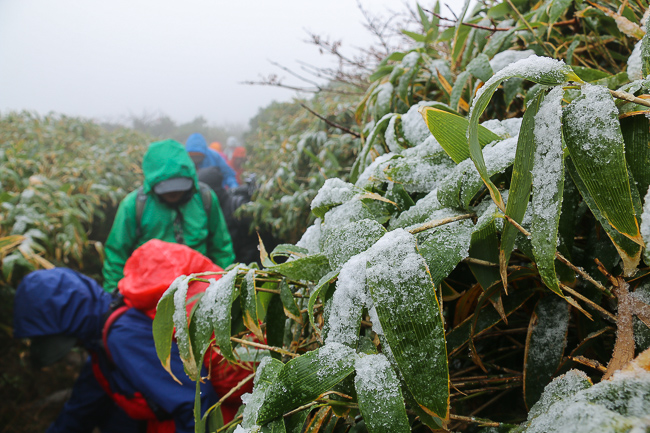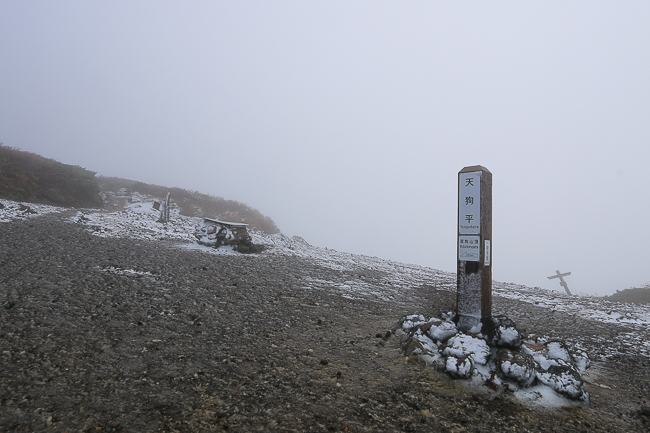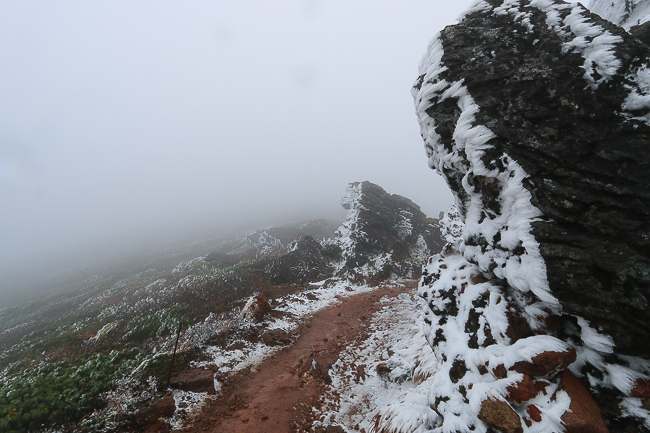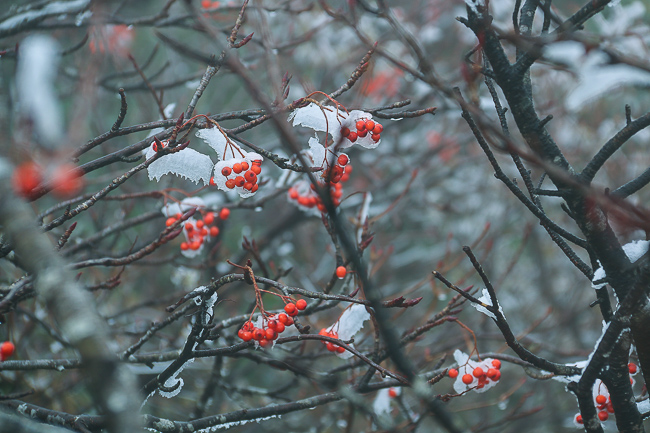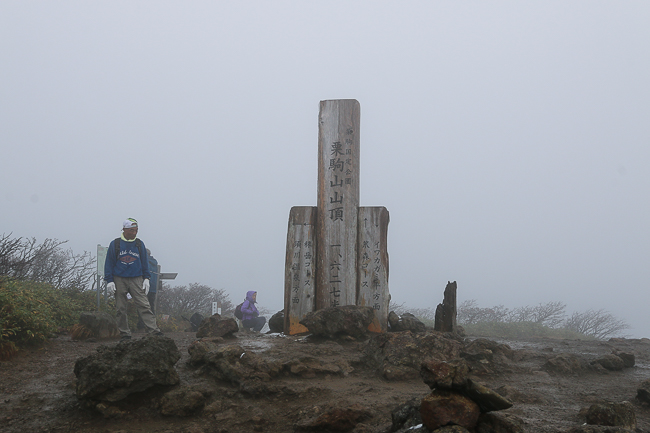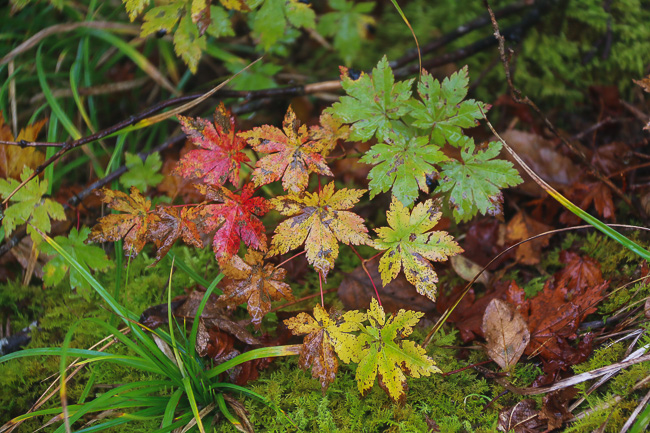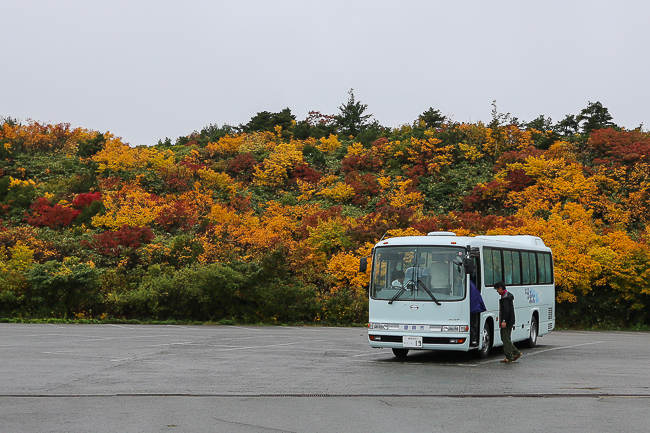 Questions? Ask in our forum.