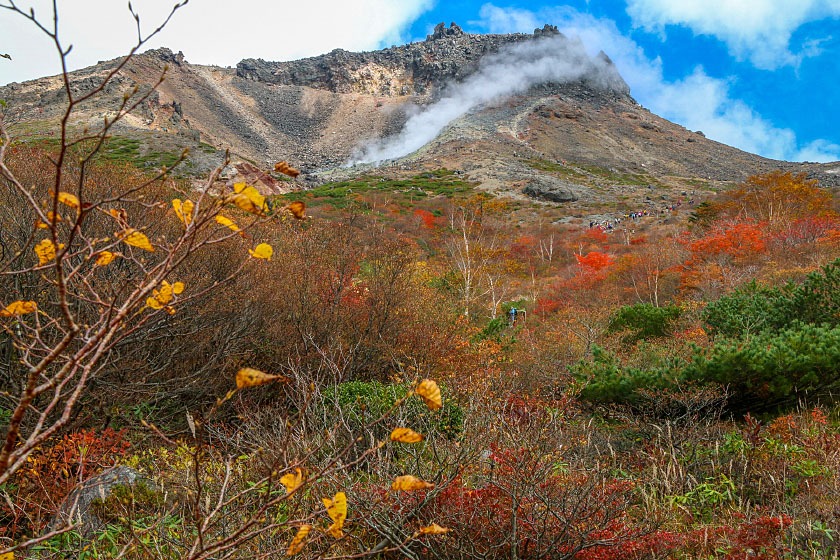 The autumn color season is now in full swing in many of Japan's mountains in the northern half of the country. High elevations in places like Hokkaido, Nagano Prefecture and parts of the northern Tohoku Region are now seeing their autumn colors near their best viewing. Other great high elevation autumn color spots like Nikko, Oze and Towada-Hachimantai National Parks should be following suit soon.
Today, I had the pleasure to visit one of the Kanto Region's most impressive autumn color spots: the lovely Mount Nasu, located in Tochigi Prefecture. A mere 2-hour journey from Tokyo, Nasu's unique natural beauty, hot springs and other interesting attractions beckon thousands of visitors year round. But in early October, the mountain's breathtaking autumn color display takes center stage.
I was excited to find that the autumn colors all around Mt. Nasu were looking gorgeous and definitely at their peak today.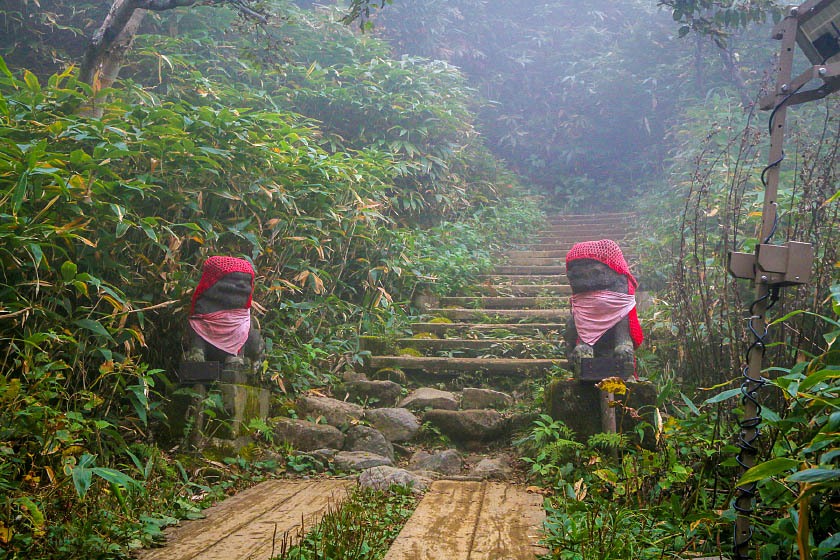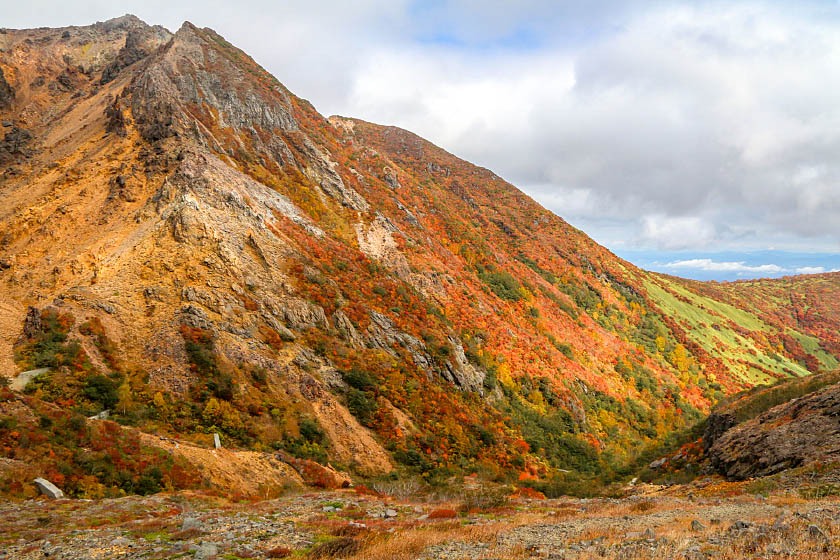 After fighting through nearly 2 hours of holiday weekend traffic up the road to the mountain's highest parking lot (accessible by bus, car or foot from the Nasu Yumoto area), I was excited to finally start my hike to the ridge line. Happily the weather was kind today and offered some spectacular views of the peak-color foliage.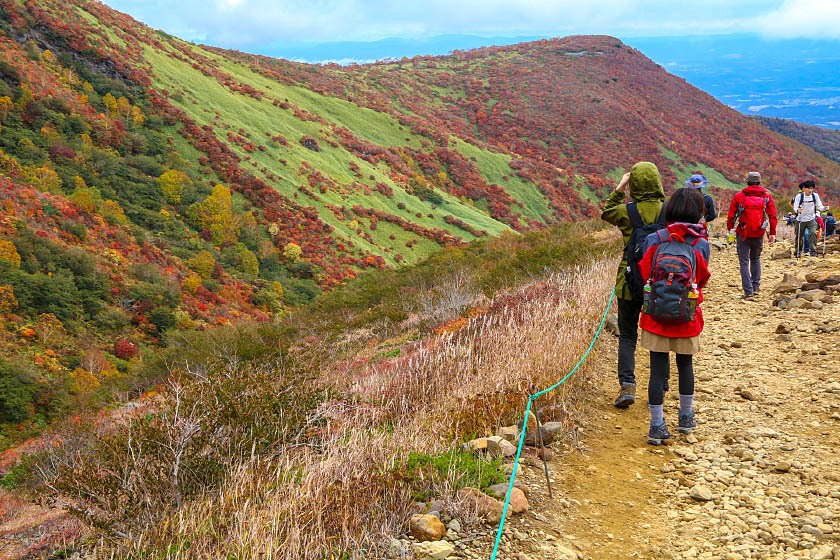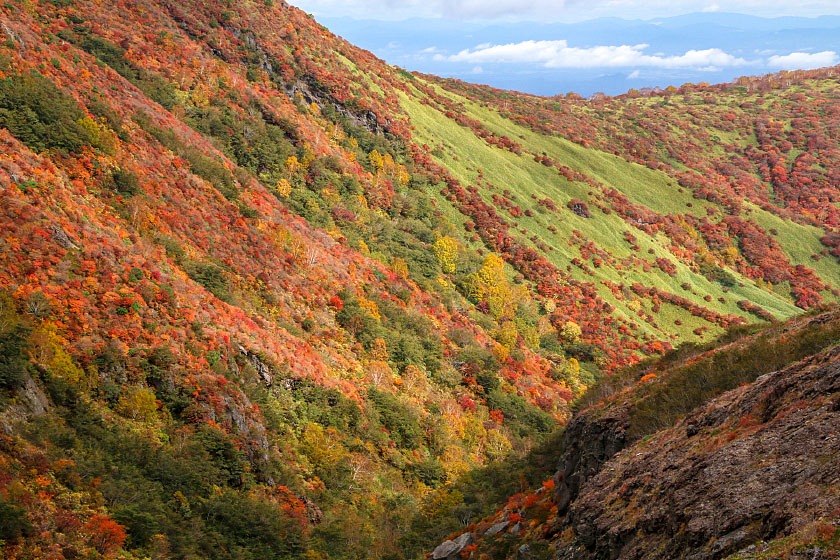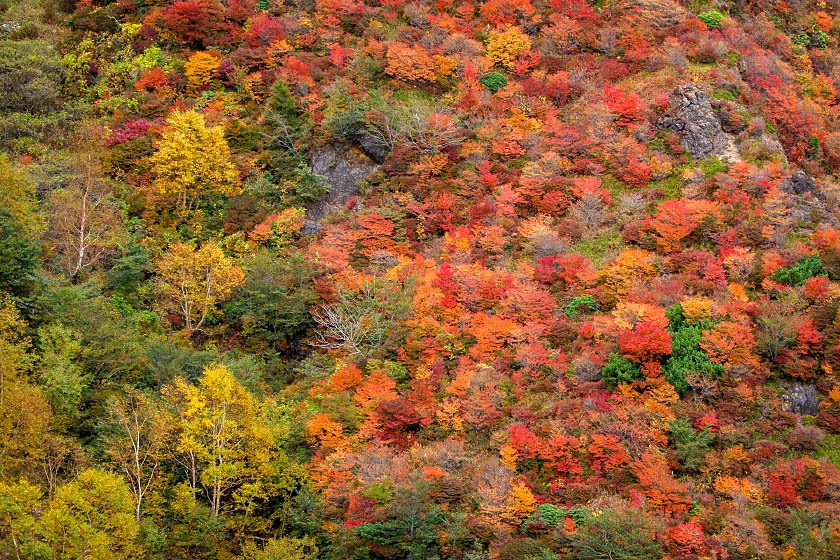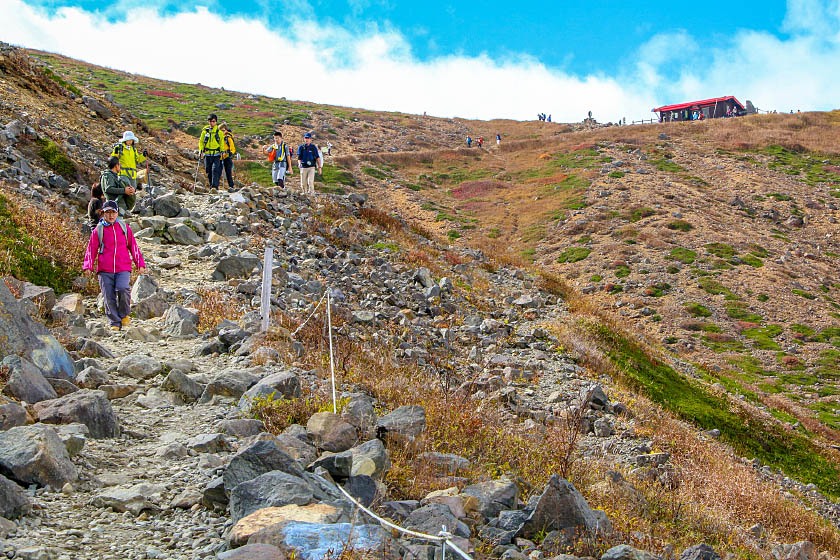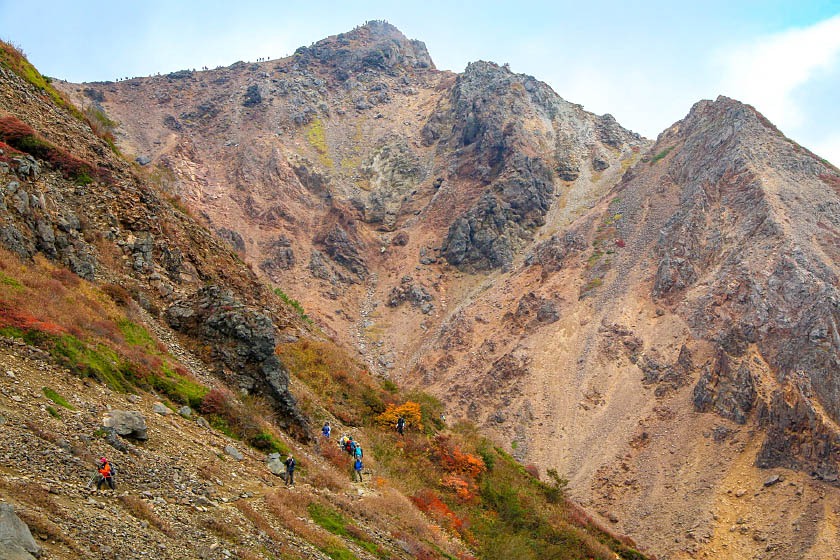 After reaching the ridge, I was surprised to also see the foliage on the northwestern slopes of the Nasu mountains, which usually finish more quickly than those on Asahi-dake's slopes, to also still be at peak color today.
While the "backside" colors will likely begin fading more quickly, pending any unforeseen extreme inclement weather, I expect the colors around the mountain in general to remain nice through the rest of the week.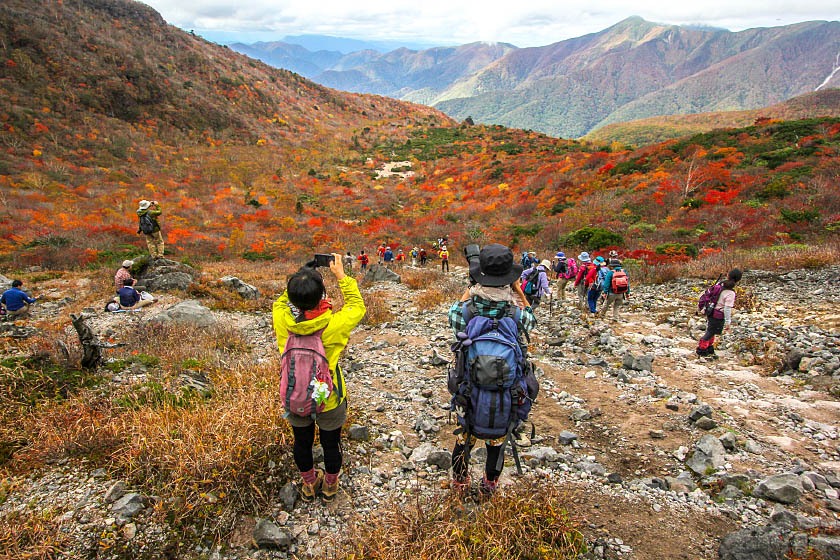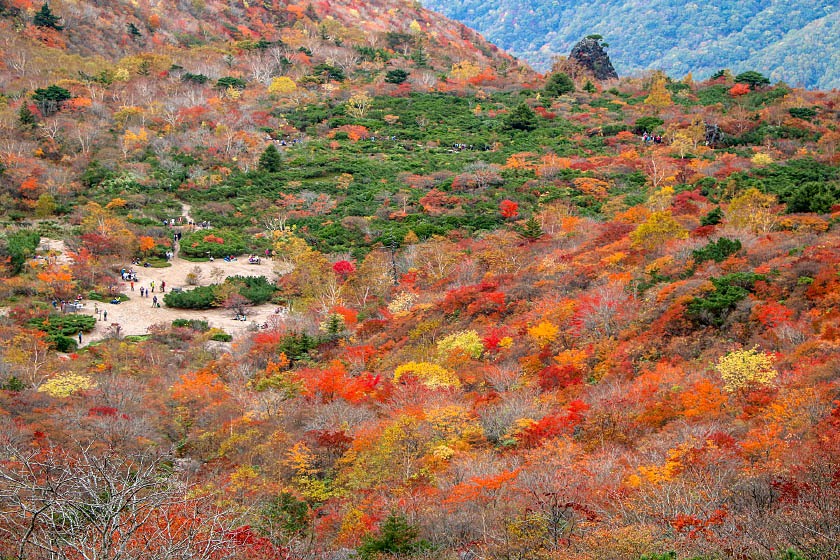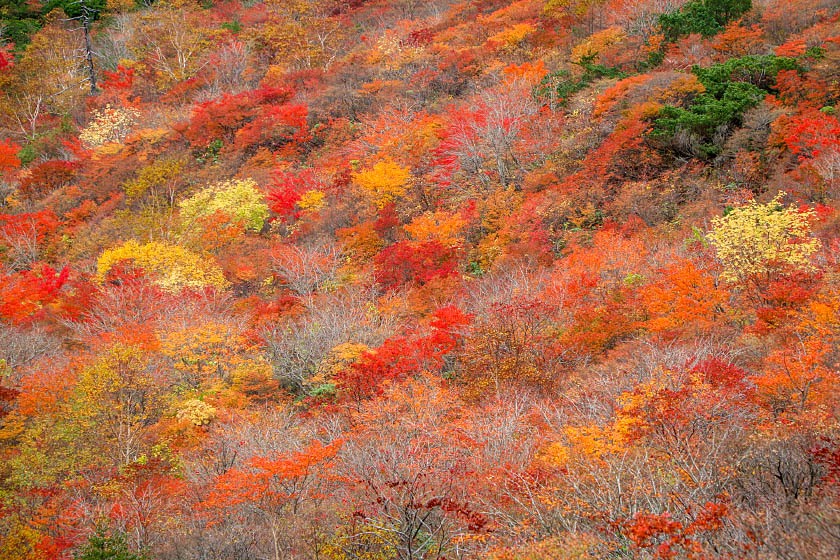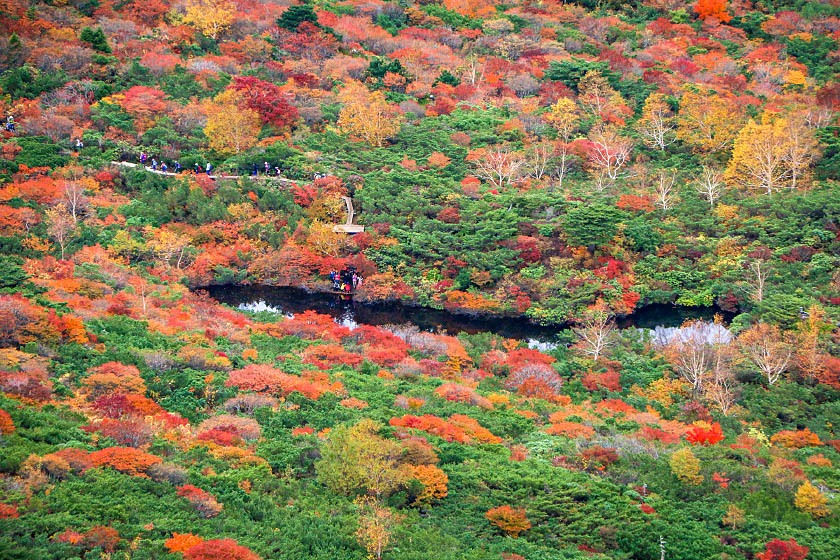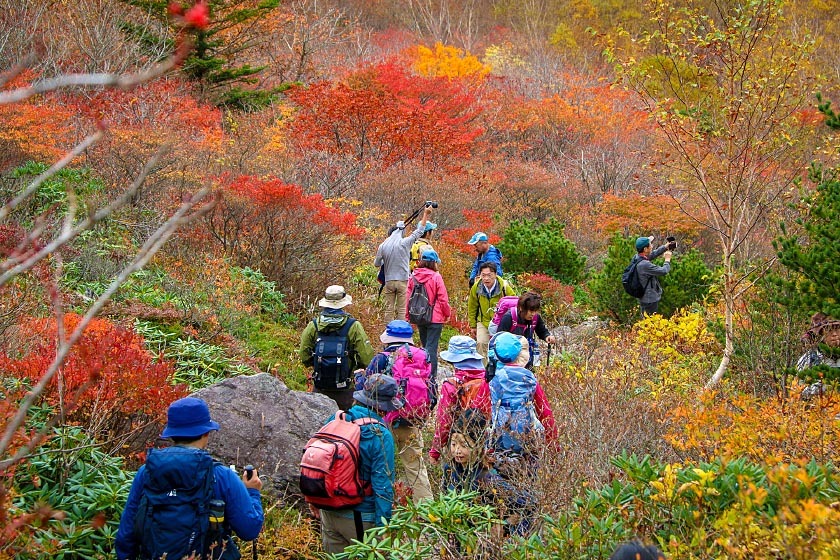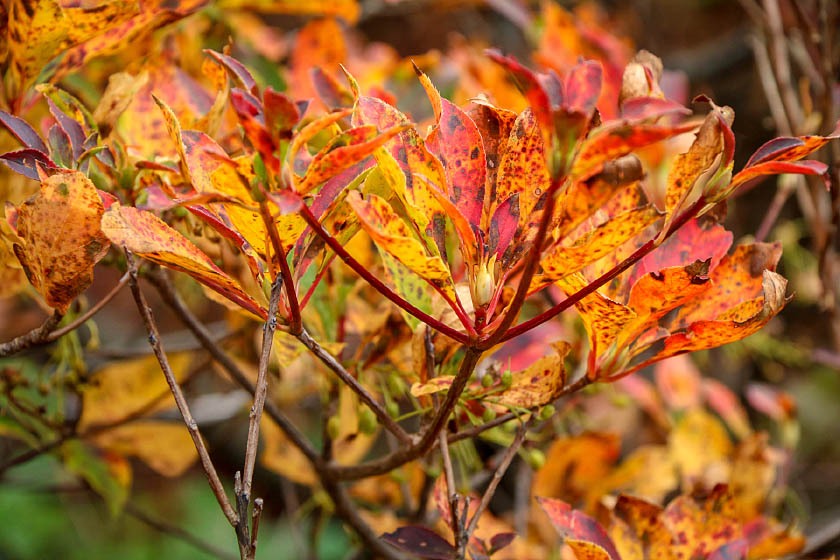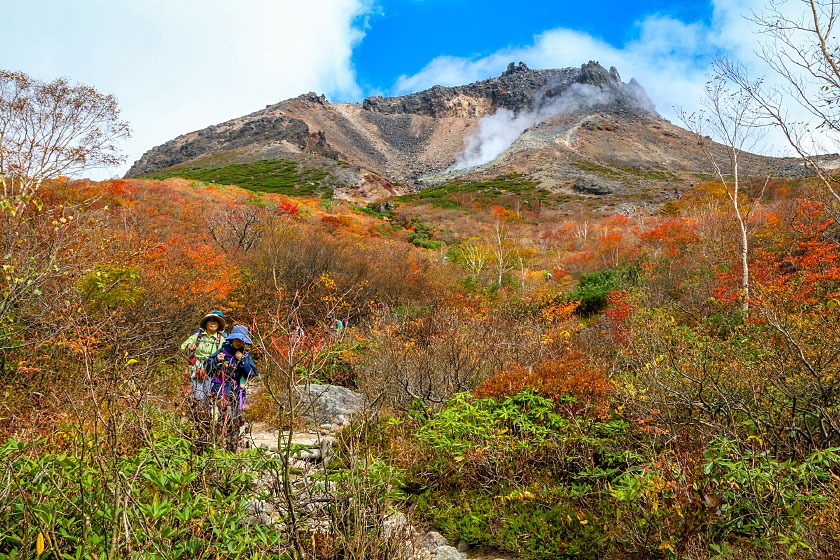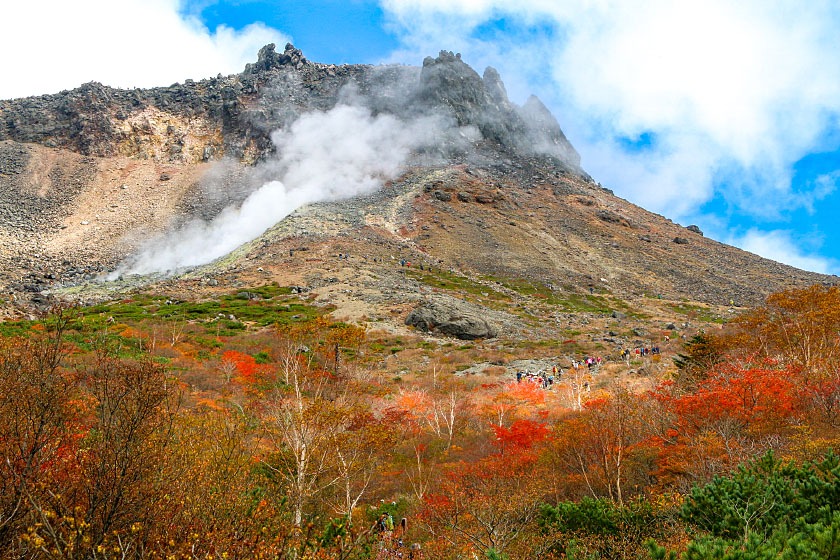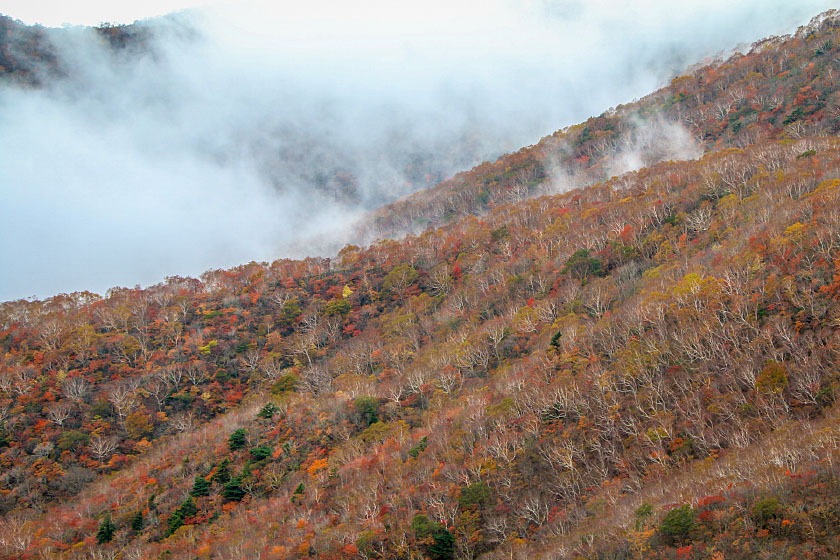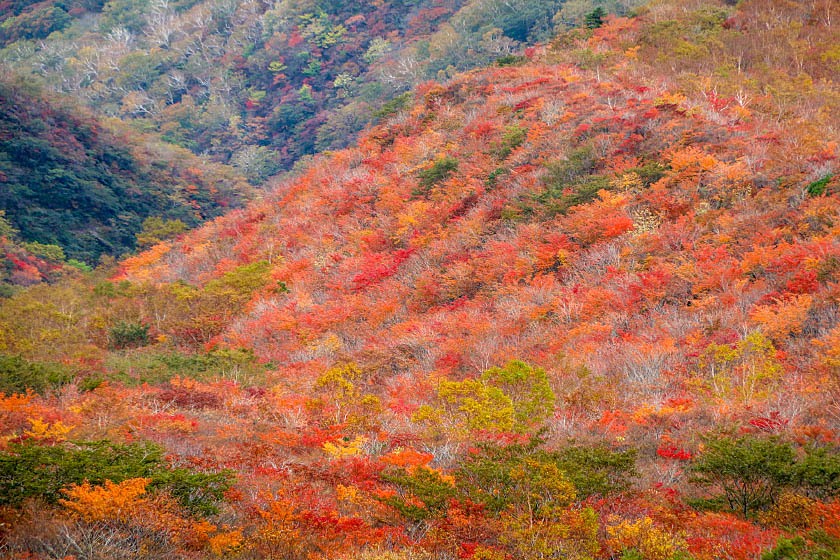 Questions? Ask in our forum.