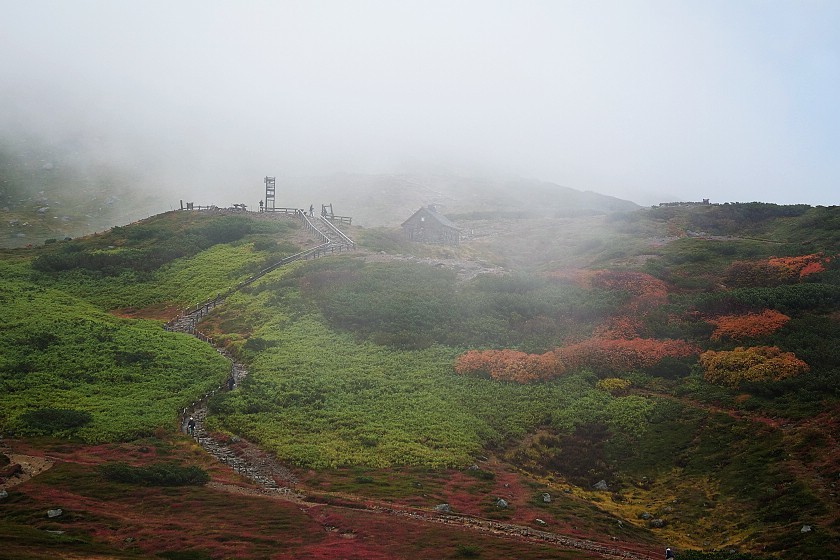 After a particularly hot summer, this report marks the start of the 11th annual autumn color reporting season at japan-guide.com. For the next three months our staff will be reporting on the conditions of the fall colors as they spread across Japan. As usual, this first report took place in Daisetsuzan National Park, home to the tallest peaks in Hokkaido and the first place in the country to see foliage change each year. Although a strong earthquake hit Hokkaido near the southern city of Tomakomai two weeks ago, the area I visited in the center of the island for this report today was only mildly affected and has already returned fully to normal.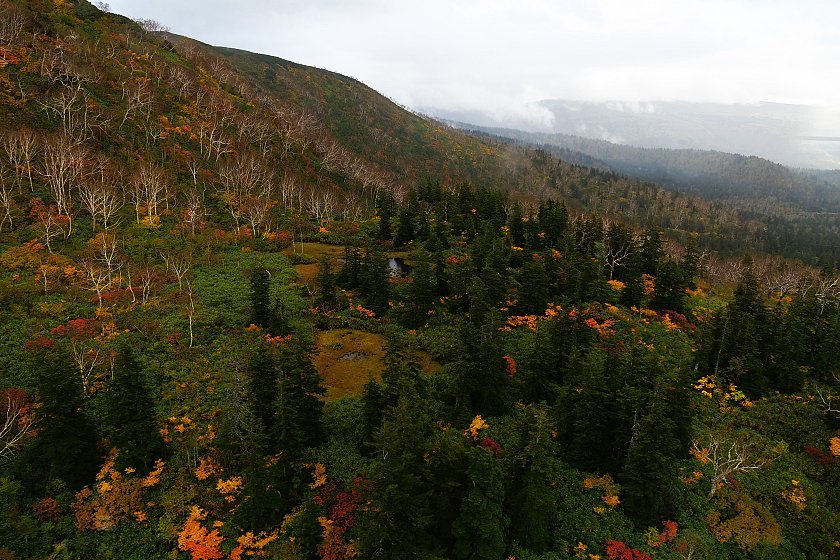 In the past week, temperatures have been above average in Daisetsuzan. This can sometimes be an indicator that autumn leaves will be developing slower than average. So today, despite heavy cloud cover and occasional light rain, I was pleasantly surprised to find the fall colors to be at their peak on Mount Asahidake. At times visibility was limited, but when there was a gap in the clouds the hillsides were a patchwork of brilliant colors. Although most of the nanakamado bushes were bright orange, in some areas bushes have already lost their leaves. The colors will likely remain at their peak around the upper station for a few more days assuming snowfall doesn't cover the leaves. As the season progresses over the next two weeks, the colors will spread to lower elevations such as the lower station of the ropeway where the foliage is still mostly green with only hints of yellow.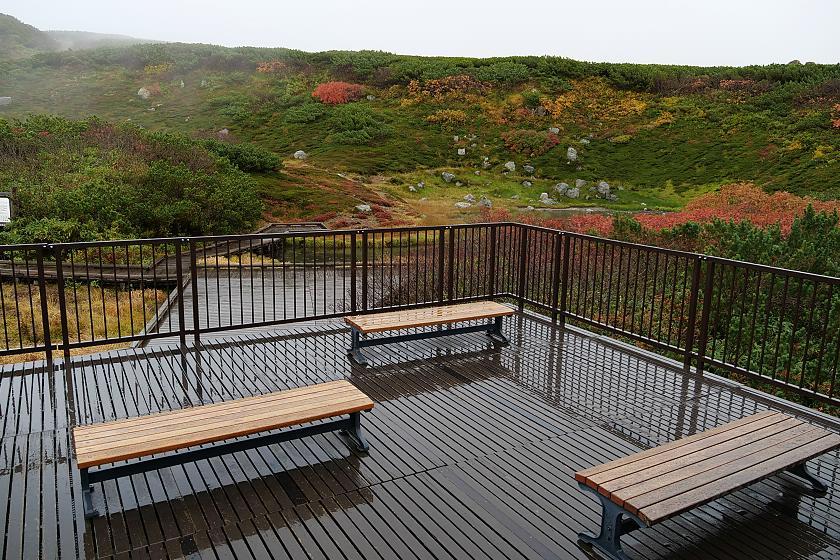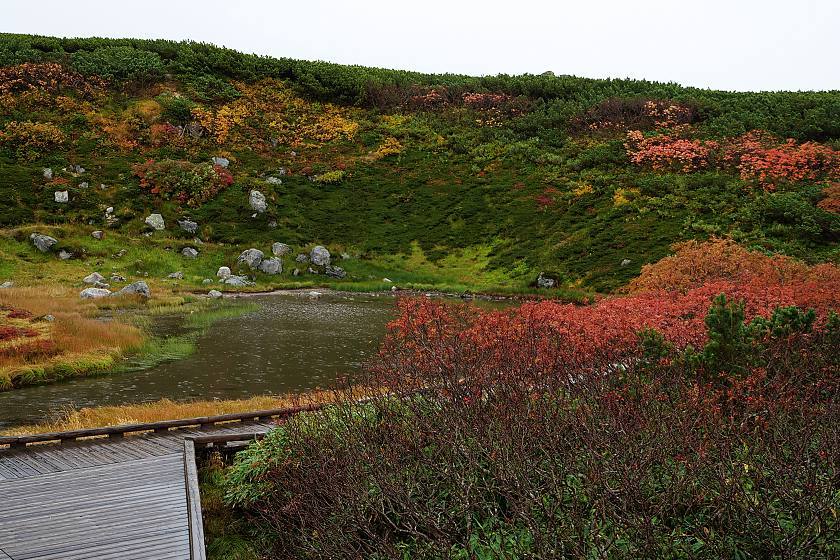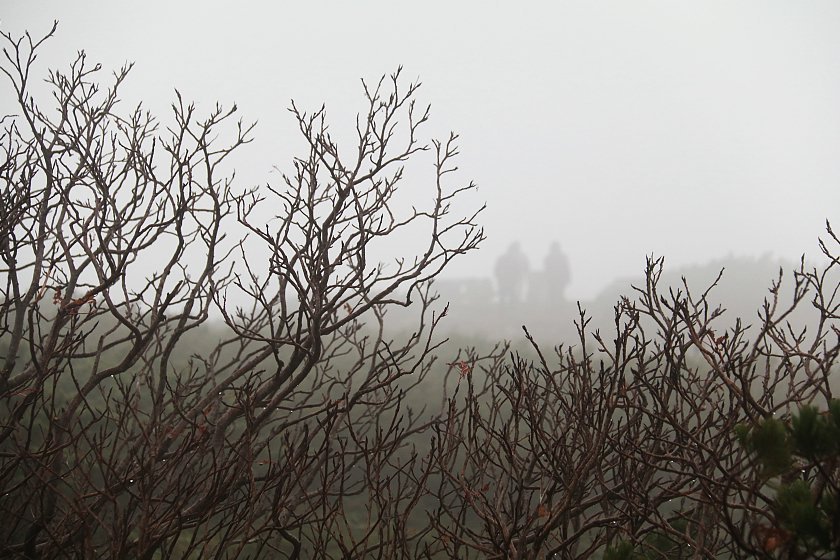 Today I walked the short loop near the upper station of the Asahidake ropeway. This loop is not strenuous and takes the average hiker only about 20 minutes. There is also a slightly longer 45 minute loop which has a few more observation decks and points of interest. For anyone looking for a slightly longer journey, the walk from the upper ropeway station to the Susoaidaira Plateau is roughly 100 minutes and offers nice views of the surrounding scenery.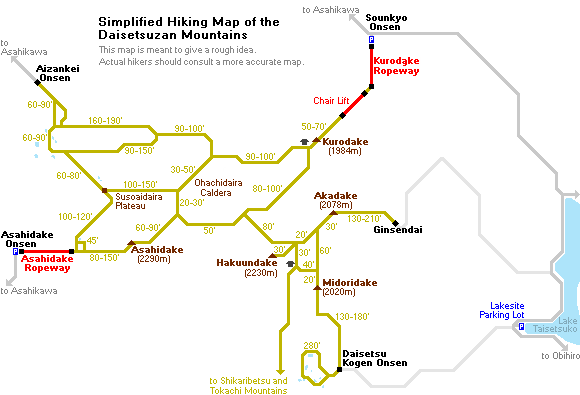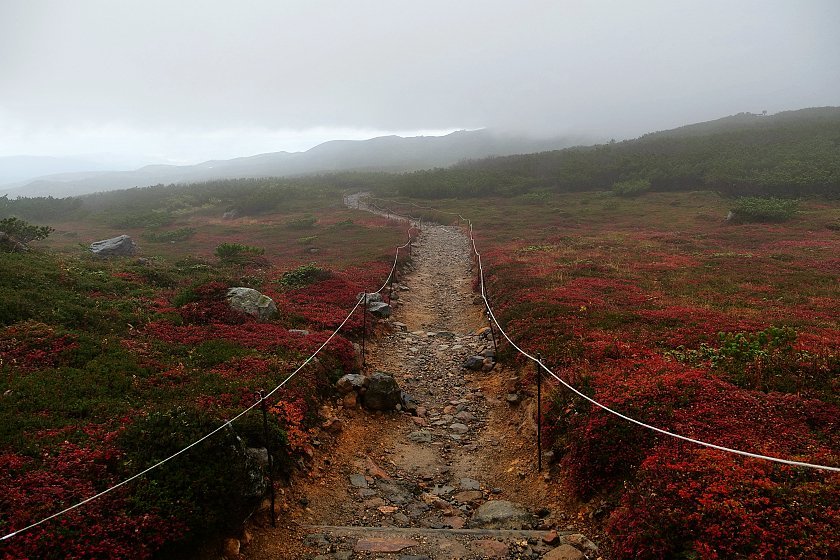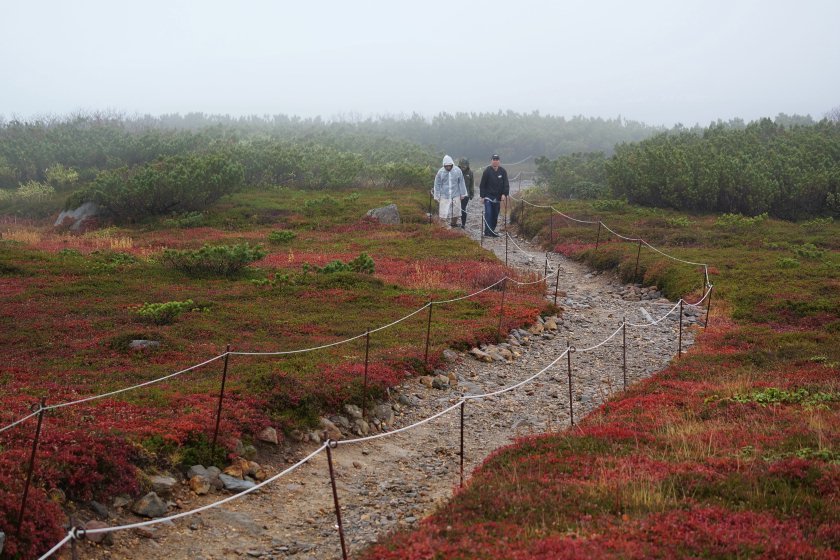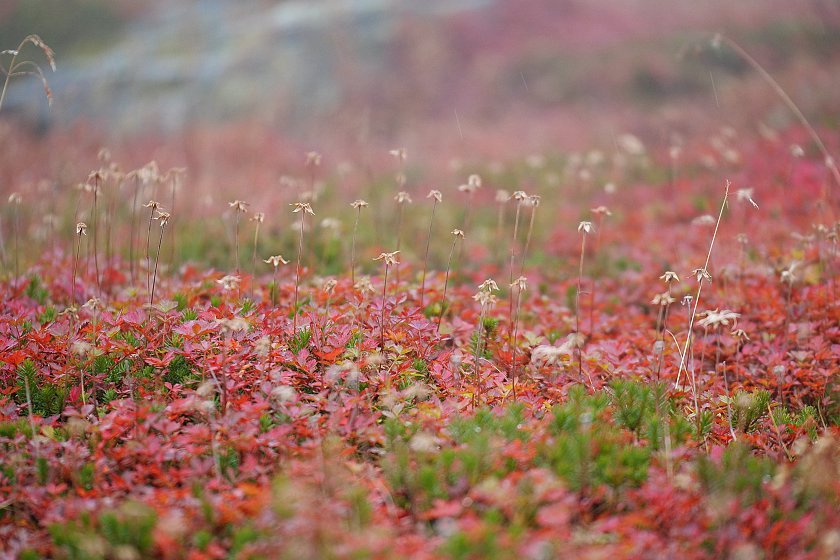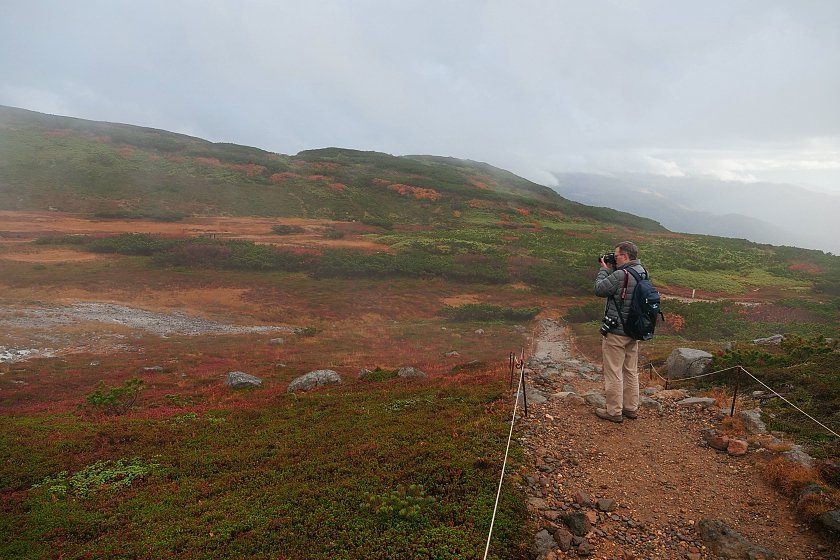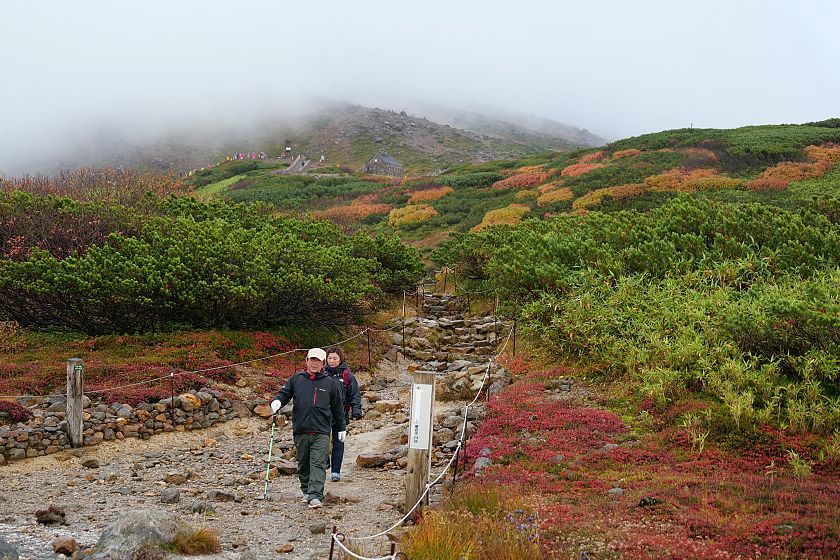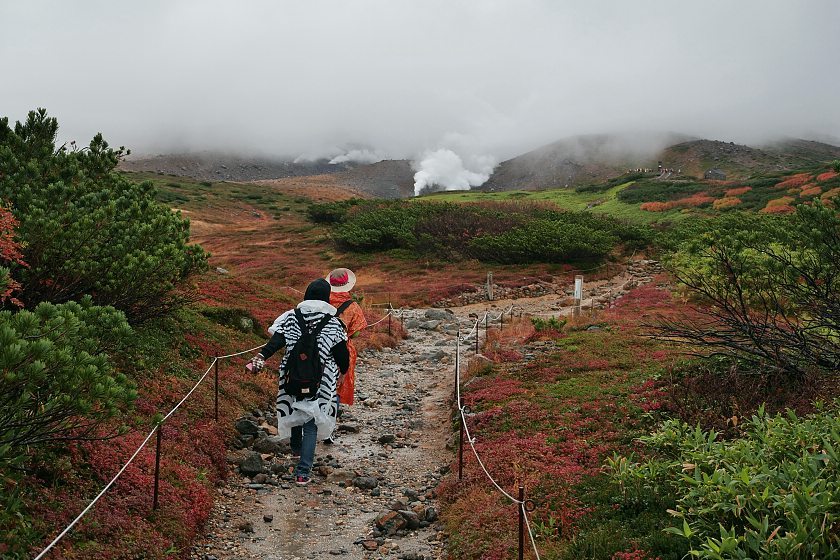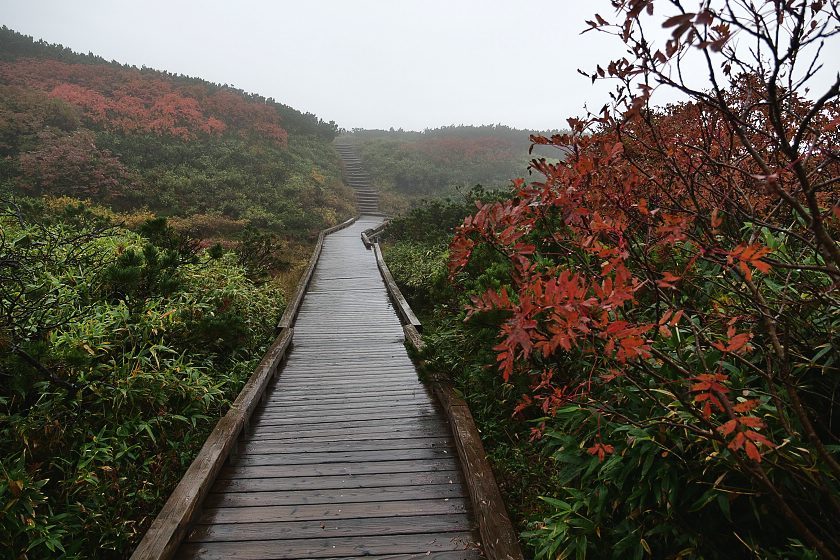 Questions? Ask in our forum.