Autumn Color Report 2014
Official autumn color reports by japan-guide.com
Where to see autumn leaves? - When do trees turn colors? - What trees turn colors?
Schedule of upcoming reports - Post your own report
2014/10/16 - Tateyama Report
by joe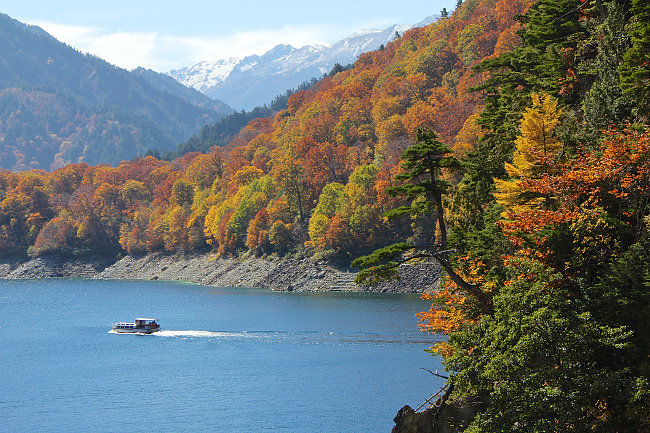 To follow up on our last report on the autumn color there, today I traveled to the Tateyama Kurobe Alpine Route that spans both Nagano and Toyama Prefectures. After seeing Scott and Raina's photos from late September of peak colors in higher parts of the route, I was curious to see how far down the slopes that colors had come today.
My first surprise on driving to the Nagano side of the alpine route today was the sight of snow high up on the peaks of Mount Tateyama and the other North Japan Alps. With the fall color season moving a week earlier than usual all over the country this year, it seemed like winter isn't far behind this year. To get a closer look, I started my trek up the route by taking the trolley bus from the route's starting point at Ogizawa Station to Kurobe Dam (which I spent more time at later in the day), and then immediately onward to the Kurobe Cablecar.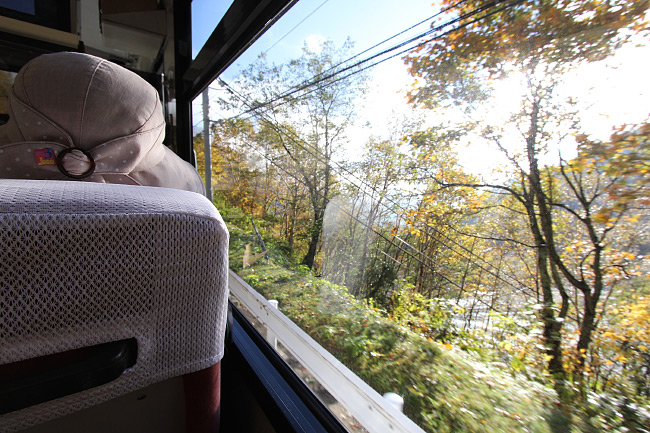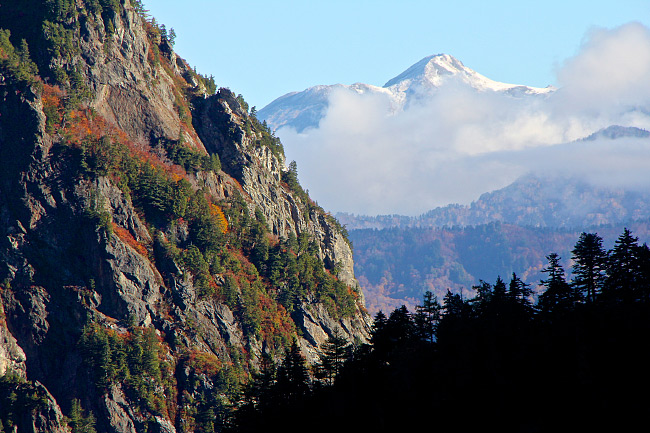 From the Kurobedaira cablecar station at 1828 meters above sea level, I transfered to the route's next means of conveyance, the 1.7-kilometer-long, single-span Tateyama Ropeway. On the slopes under the ropeway, the nanakamado bushes and other plants that were blazing red and yellow three weeks ago were almost all leafless today.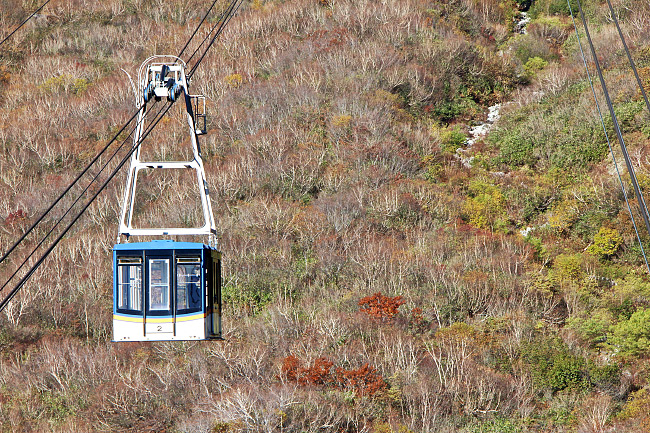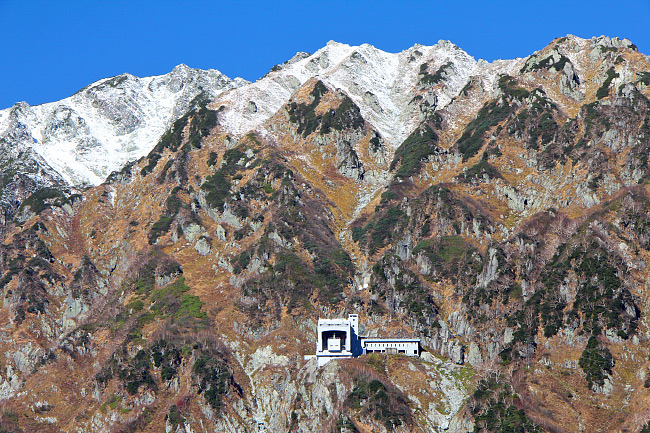 From the ropeway's upper station, there is another trolley bus that runs through another tunnel to the route's highest point, Murodo, at an elevation of 2450 meters. Walking out of the Murodo Terminal Station, I was greeted by a snowscape. The highland area here was like a sanctuary, surrounded by the snow-capped peaks of the Tateyama Mountain Range. The alpine grasses and bushes, which were in full autumn color a few weeks ago, were poking through a few centimeters snow. The beautiful clear weather made it an ideal day to visit, and the sight of mingling autumn and winter colors made for a really rewarding journey.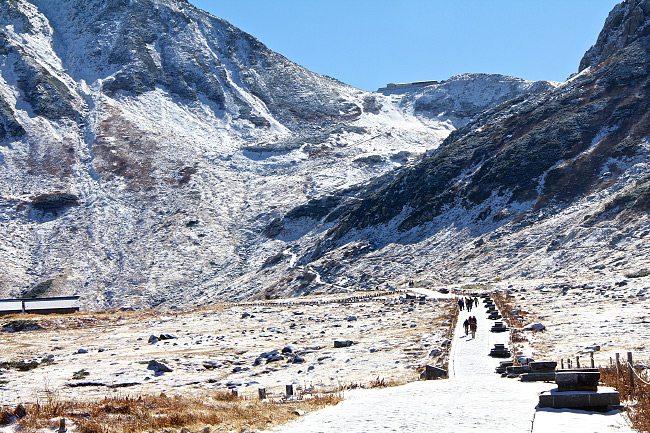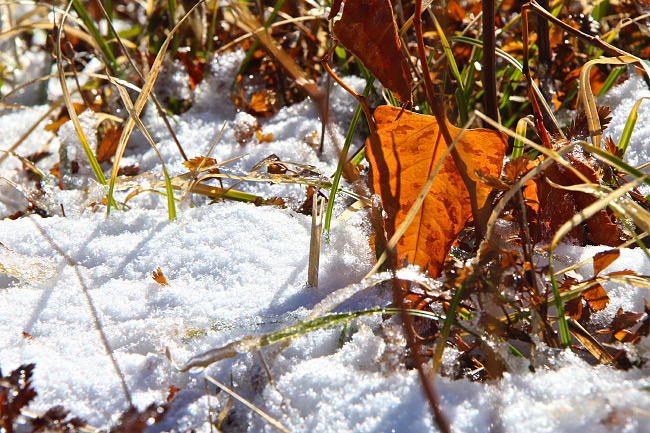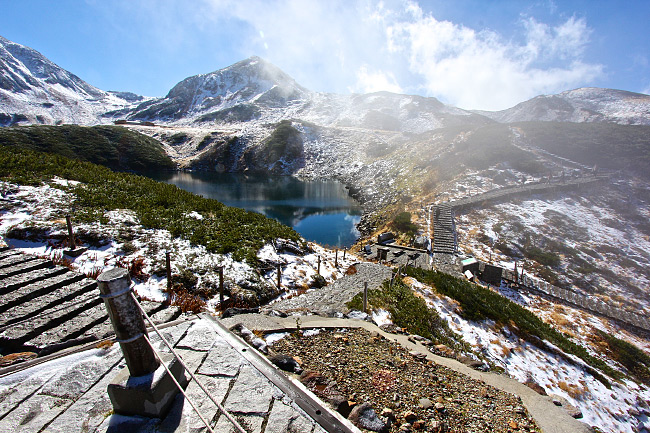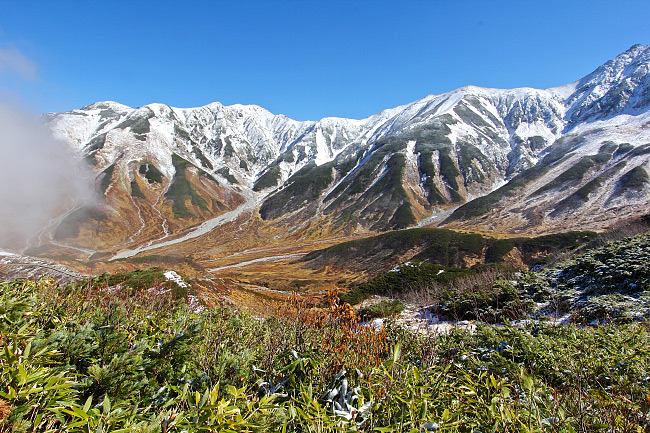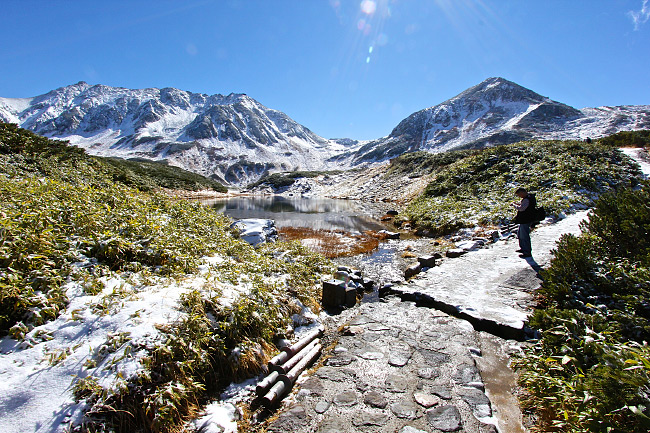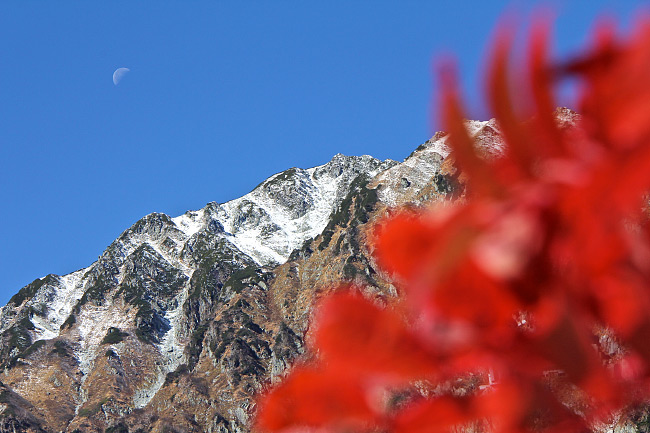 After a brief hike around Murodo, I headed back down the route all the way to Kurobe Dam, at 1448 meters. It was clear that a kilometer in elevation makes a huge difference in autumn color viewing. The foliage just around the lake formed by the dam was gorgeous today.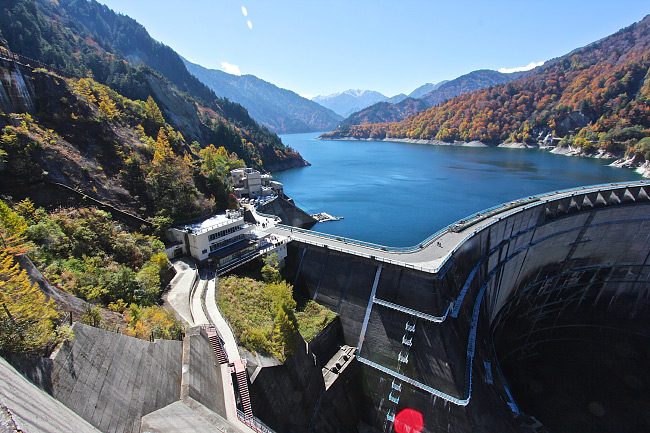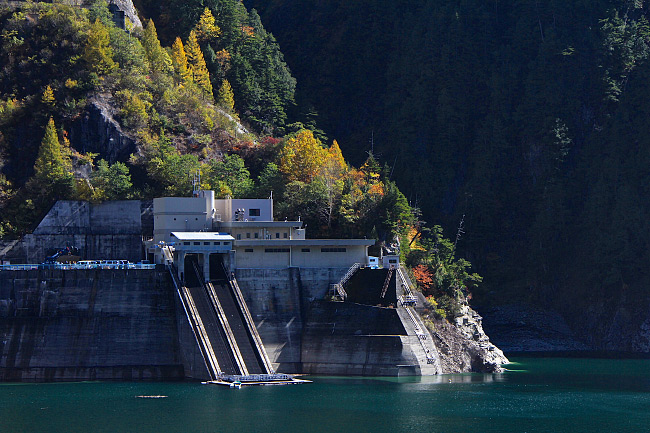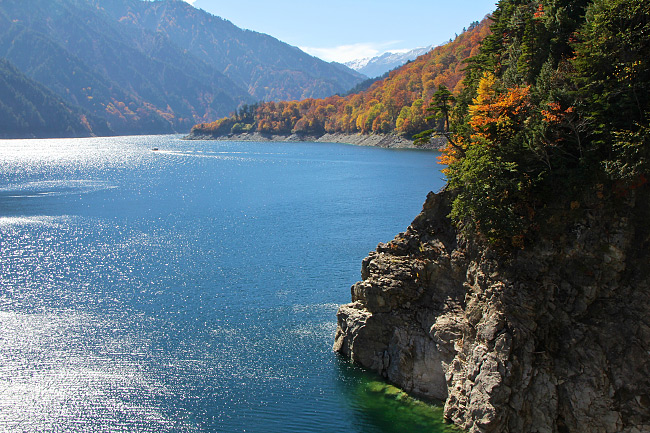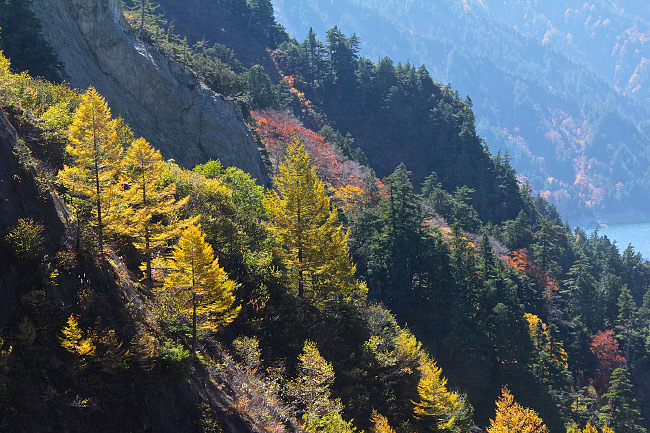 Still further down, back at Ogizawa (at 1433m) the foliage around the station was well into its peak. The whole valley around the Nagano entrance to the Apline Route was stunningly colored, making for a pleasant drive back down from the mountains.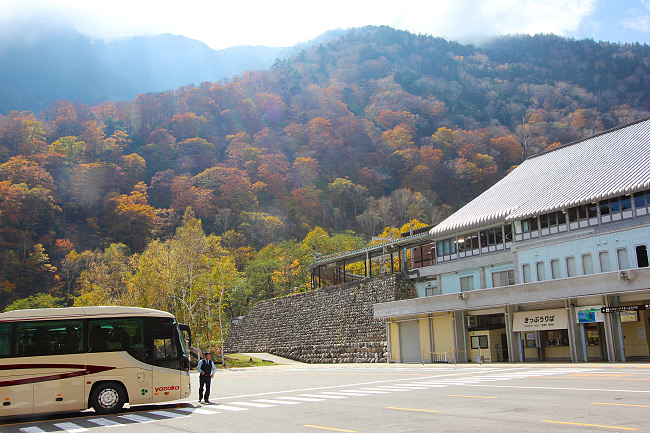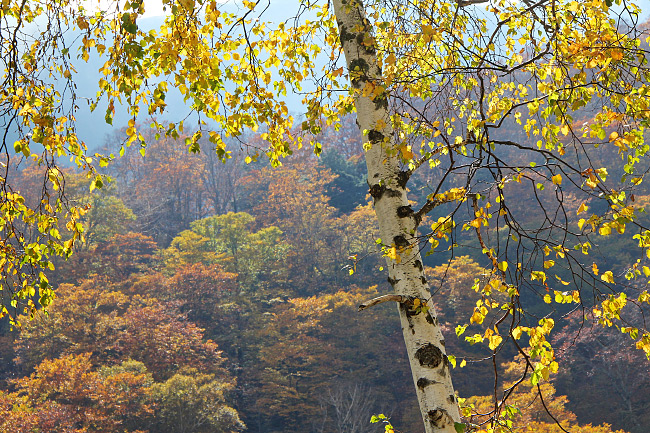 Questions? Ask in our forum.