Autumn Color Report 2015
Official autumn color reports by japan-guide.com
Where to see autumn leaves? - When do trees turn colors? - What trees turn colors?
Schedule of upcoming reports - Post your own report
2015/11/20 - Kyoto Report
by raina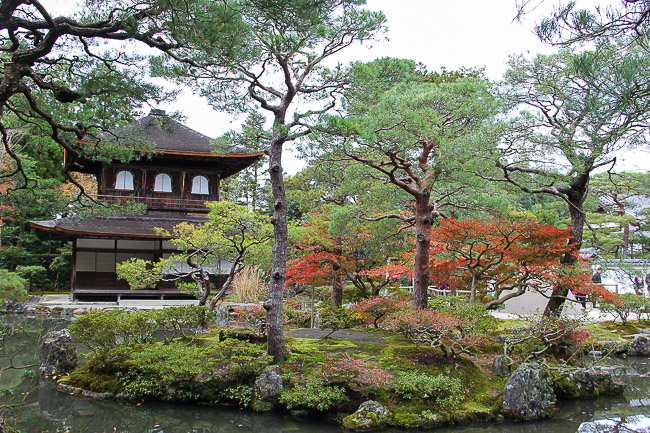 Today I round up the week with another visit to Kyoto. It has been three days since my last visit to the old capital, and this time, I focused on the eastern side of Kyoto covering the area between Gingakuji (the Silver Pavilion) and Tofukuji Temple. The colors have improved a little since the last time and look set to welcome visitors over the coming long weekend. This year, the leaves are taking slightly longer to turn red and do not stay on the trees for very long, all these due to the warmer than usual temperatures over the past few weeks. It is forecast to remain warm in the Kansai Region over the long weekend before temperatures start to dip.
Over in Tokyo where Joe was yesterday, the autumn colors are approaching peak and look amazing. Lots of choices for autumn color viewing for those in the country this long weekend.
My first stop for today was Ginkakuji, a Zen temple. Despite arriving when it opened, there were already school groups and other tourists waiting to go in. However, the temple grounds were large enough to accomodate all of us comfortably, and there was not much jostling for picture spots. Ginkakuji is not known for its autumn colors, but there were still some maple trees to be seen in the compound. The colors here are not far from reaching peak colors and are likely to improve over the next few days. Walking along the Philosopher's Path, I stopped at Honen-in Temple briefly to check out the colors on the way to Eikando Temple. The colors at Honen-in were similar to Ginkakuji, midway towards approaching their peak.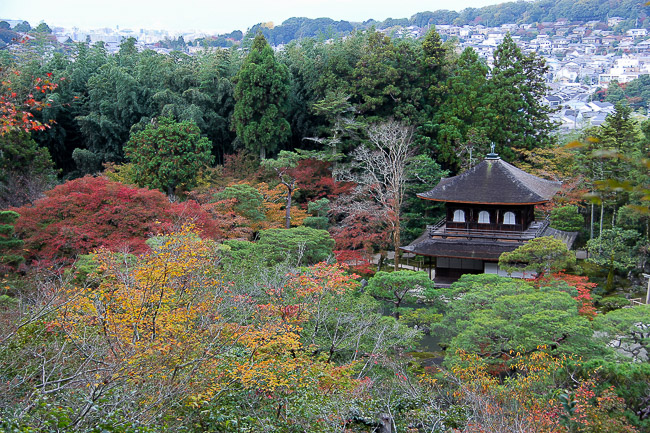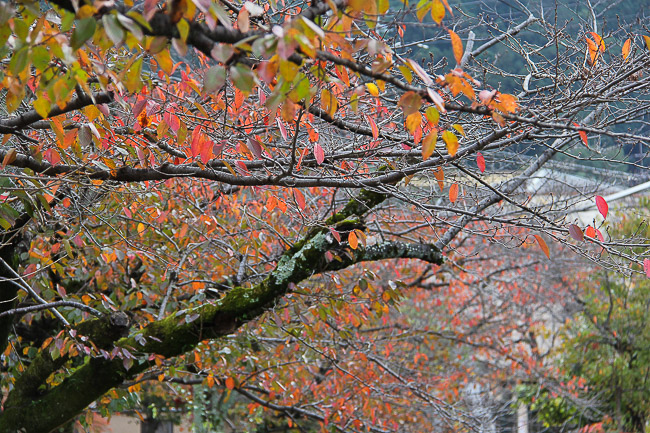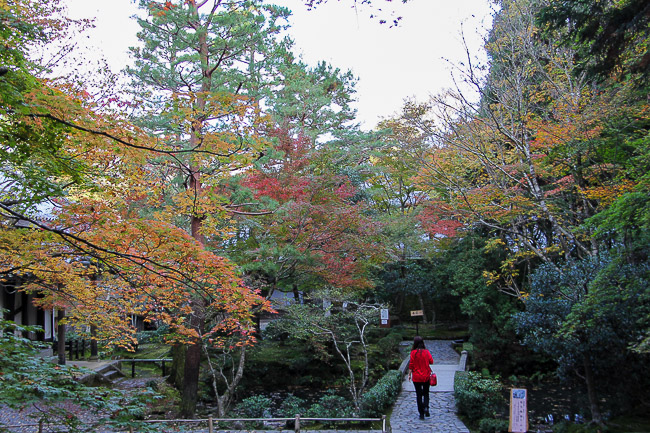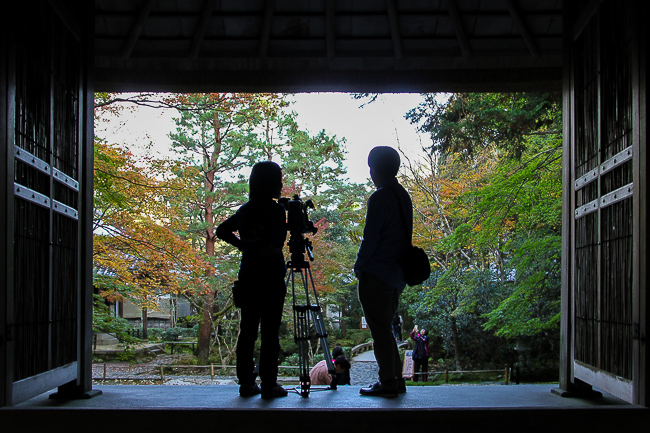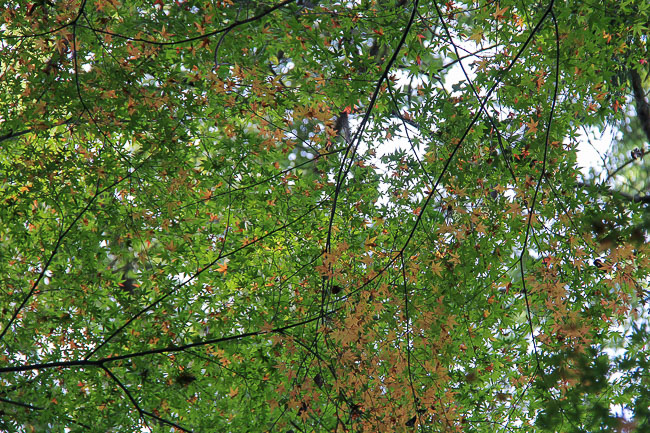 Over at Eikando, the trees have definitely taken on more color since the last time I was there. Many of the trees were showing more red hues than yellow and I cannot wait for them to reach their peak and be ablaze with color. The crowds also seem to have increased, and it looks like it is going to be a very busy weekend at Eikando. The grounds are illuminated in the evenings until December 3 from 17:30 to 21:00 (admission ends 30 minutes before closing). Entry during the evenings cost 600 yen.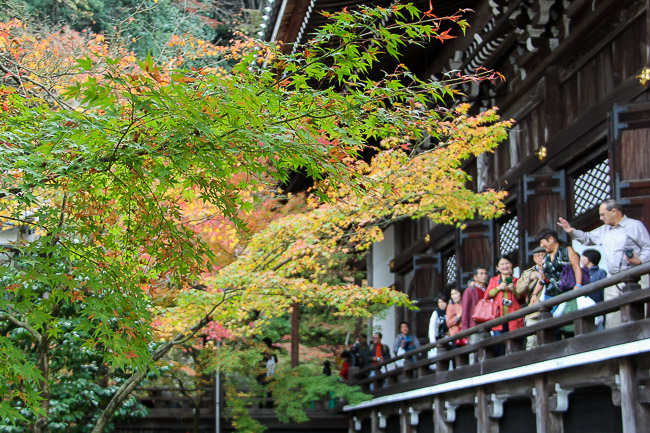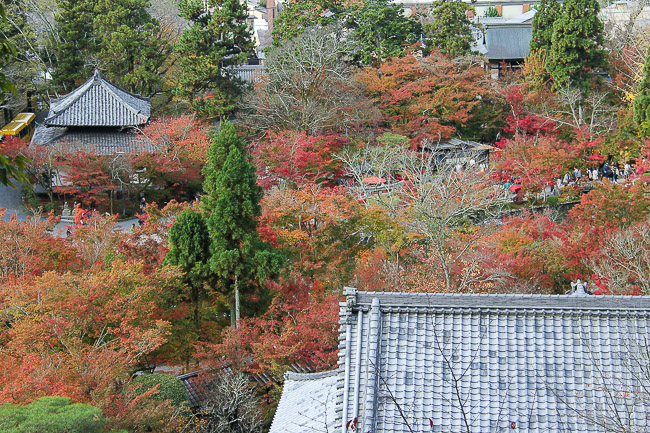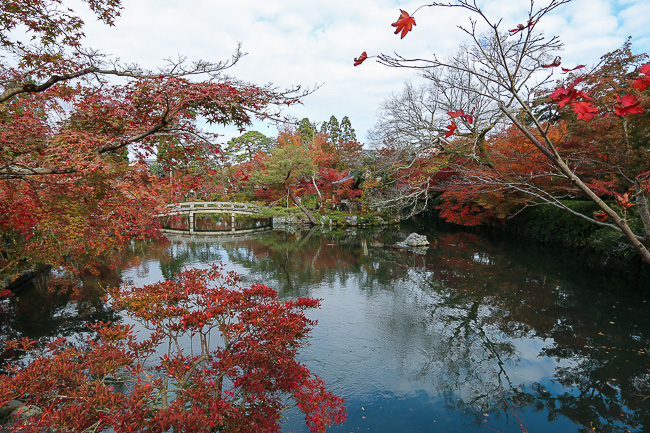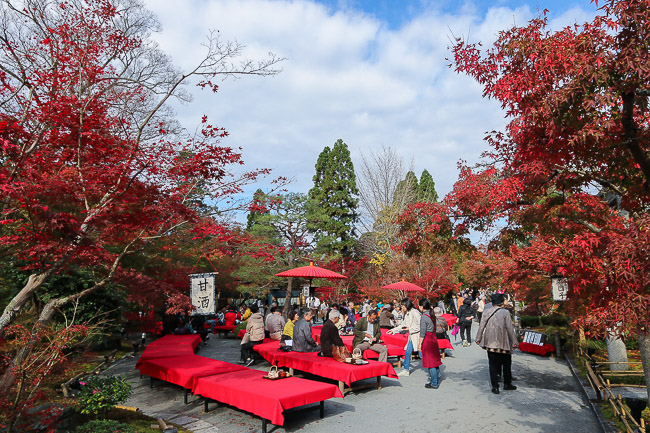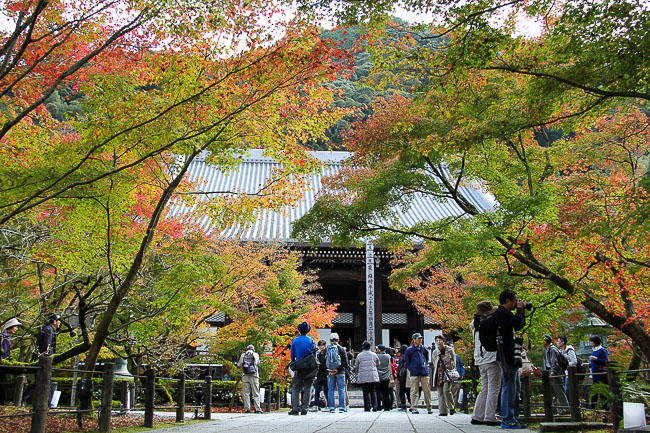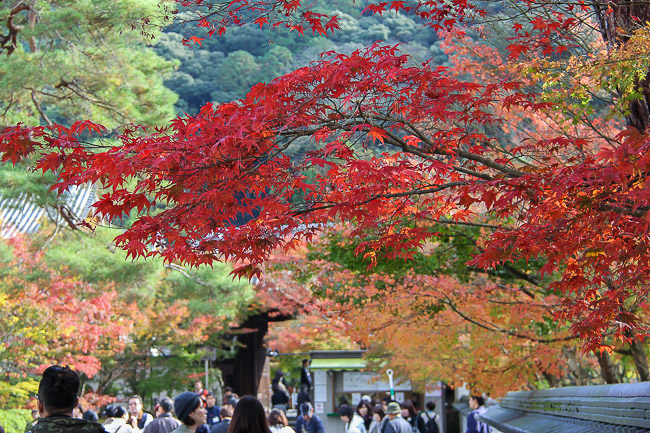 Nanzenji Temple is just a short five minute walk away from Eikando, and like before, I checked out the temple grounds as well as Tenjuan Temple. The autumn colors at Tenjuan, have improved since my last visit, and the trees around the Sanmon Gate, while developing in color intensity, also seem to be losing their leaves. There are evening illumations at Tenjuan Temple from November 15 till November 30 from 17:30 to 20:45.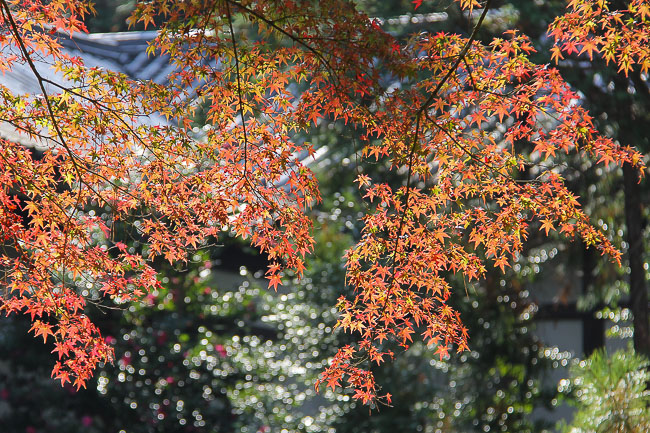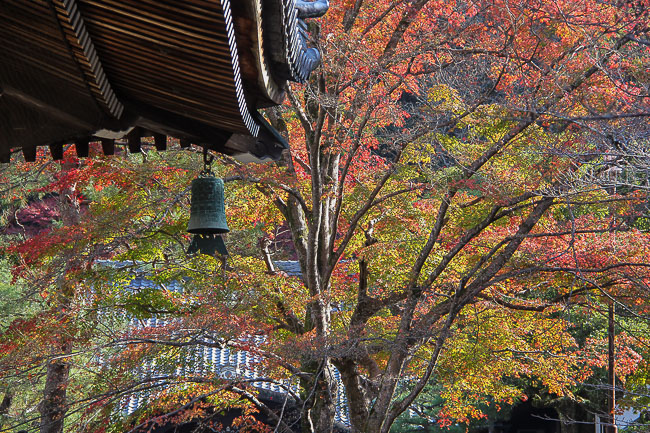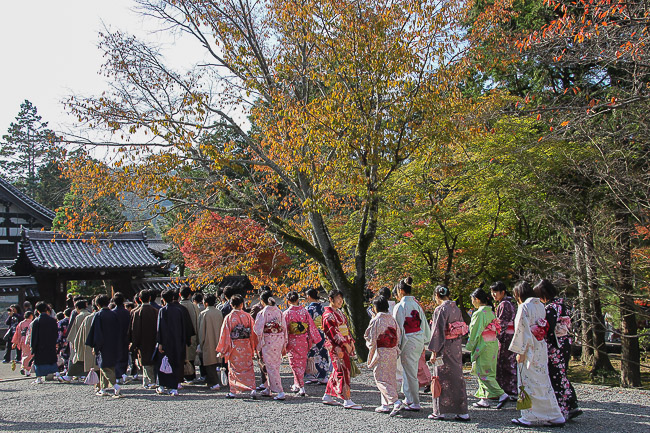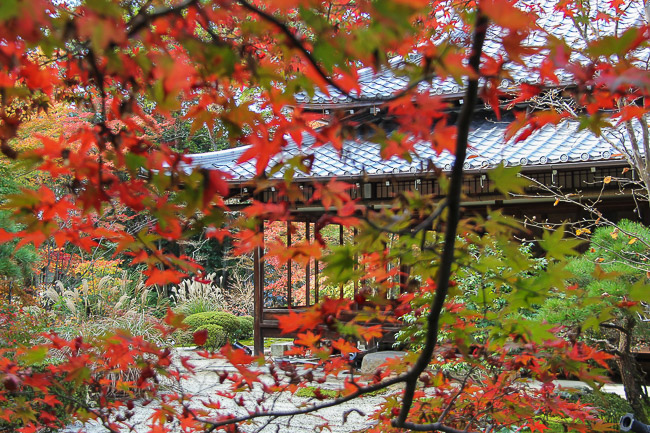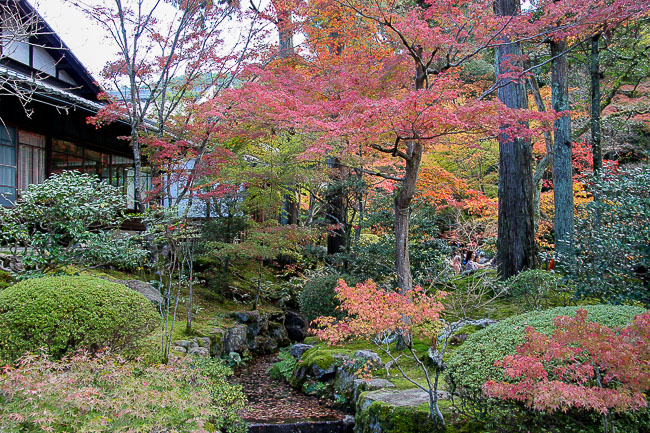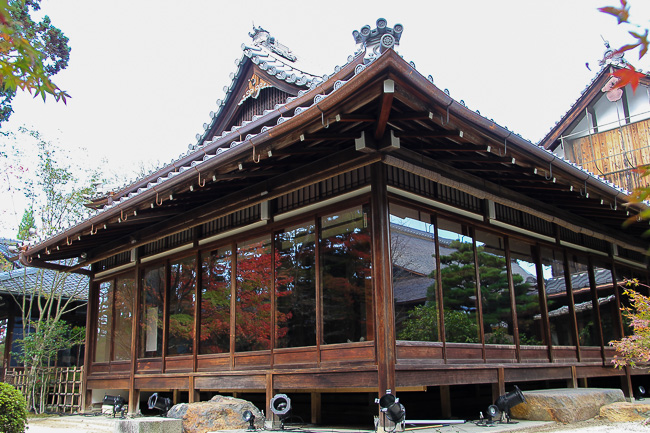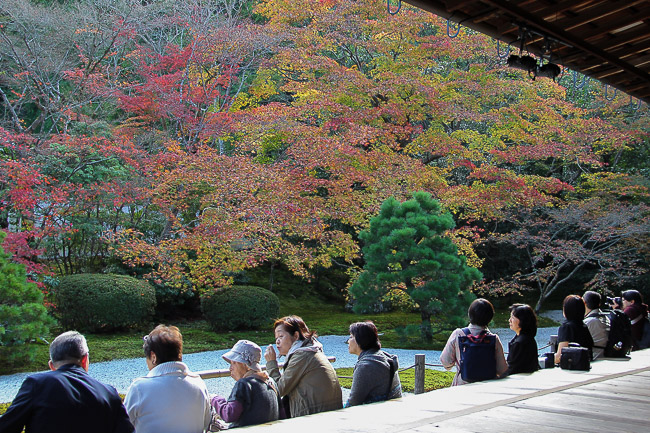 I moved on to Kiyomizudera where the colors have not changed much since my last visit. The ongoing construction at Kiyomizudera does not affect the view much. Evening illuminations are held until December 6 from 18:00 till 21:30 (entry until 21:00), and cost 400 yen to enter.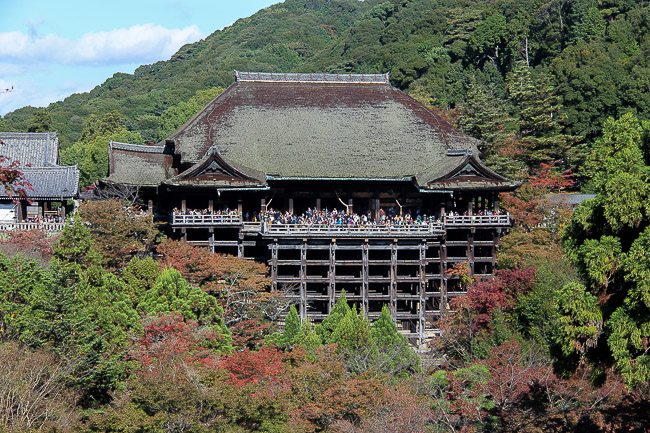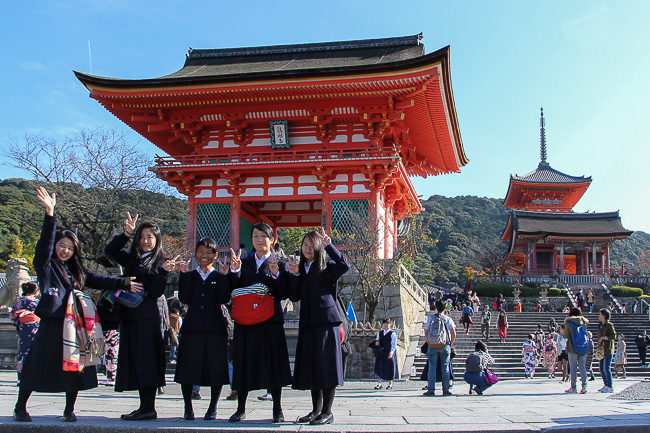 From Kiyomizudera, I took a bus to my final stop for the day, Tofukuji Temple. The colors have improved slightly since my last visit, and the crowds have definitely increased since then. The colors here should make for good viewing this coming long weekend and continue to develop more color intensity from here on.
For those in Kyoto over the long weekend, enjoy the fall colors, good weather, and be prepared to brave the crowds.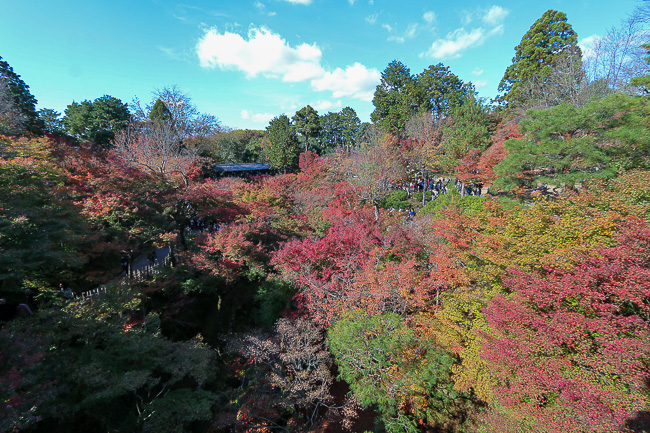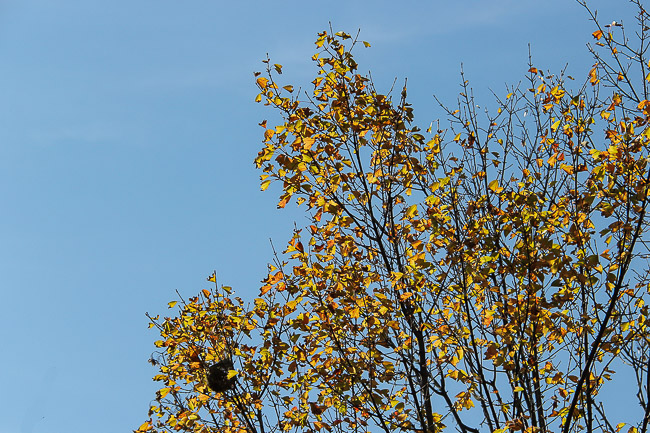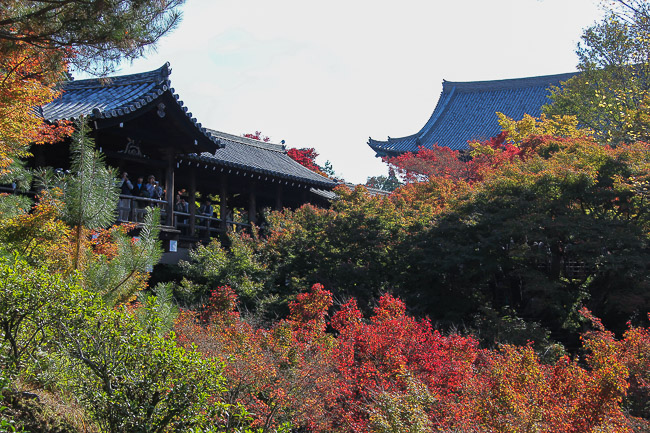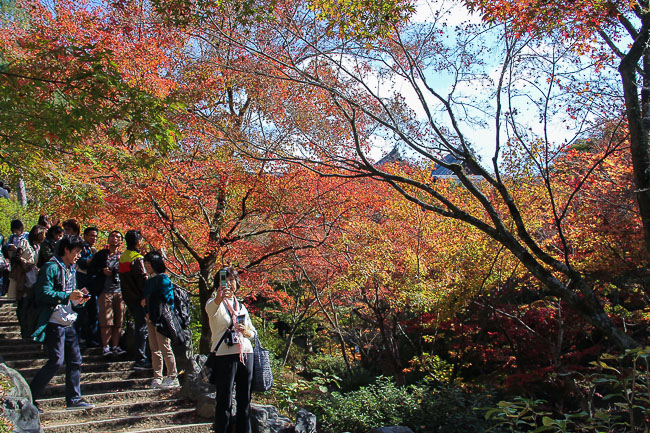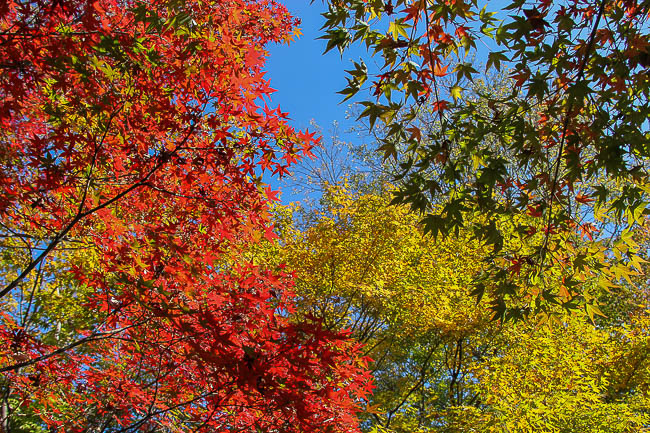 Questions? Ask in our forum.